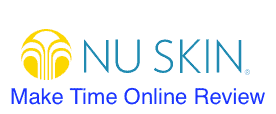 Chances are someone has introduced you to the Nu Skin opportunity. You're probably wondering… is Nu Skin a scam?
Well, I will put you out of your misery straight away.
Nu Skin is not a scam.
However, it may not be the best opportunity for you.
This unbiased Nu Skin review, with videos, will show you the pros and cons of the company so that you can make an informed decision about what opportunity suits you.
Nu Skin Review- The overview and rankings
---
Name: Nu Skin
Founders: Blake Roney, Steve Lund, Sandie Tillotson, and Nedra Roney in 1984 (60 out of 100)
Website URL: nuskin.com
Type: Personal Care MLM
Products (Including Pricing): 30 out of 100
Success Stories: 5 out of 100
Price To Join MLM: $35 start-up fee, $20 annual fee, $100 order + monthly standing order of at least $100 (40 out of 100)
Maketimeonline.com Rating: 34 out of 100
What To Look For In An MLM:
Low start-up fee – ✅ (but hidden costs)
High-quality products – ✅ (but expensive)
You don't have to carry inventory – ❌
Generous compensation plan – ✅
An affiliate-like system – ❌
Company is in the early momentum phase – ❌
Nu Skin pros and cons
---
Pros
Long history to the company (been around for 30+ years)
Positive reviews of products
25% commission for selling their products
Cons
Expensive products compared to others
A crowded market in the personal care niche
99% of MLM recruits lose money according to the FTC
Lawsuits galore!
Nu Skin is not growing in popularity
What is Nu Skin?
---
Nu Skin is a personal care Multi-Level-Marketing company.
They sell a range of skincare and other natural health products.
You can learn more about the company in the 8-minute promotional video below…
So as you can see there is a genuine opportunity that real people are taking advantage of here as well as a range of products that people seem to like.
Before we dig into those it's important to understand a bit more about the running of the company.
So…
Who owns Nu Skin?
---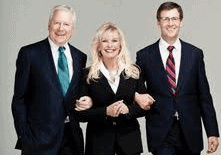 Blake Roney, Steve Lund, Sandie Tillotson, and Nedra Roney founded the company in 1984.
Blake Roney was once the richest person in Utah with a net worth of $600 million. He was the CEO and chairman of Nu Skin at one time but took leave to become a mission president for the LDS church in France in 2012.
He earned a degree in business finance in 1983 and has clearly but his business acumen to good use.
Any company that has been around for 30+ years is clearly doing something right!
Whilst the credentials of the Nu Skin owners are pretty impressive, the company hasn't gone without setbacks.
Later in this Nu Skin review, you will learn about some of the lawsuits the company has encountered.
How does Nu Skin work?
---
Nu Skin provides a range of products as you are about to learn more about.
They use an MLM business model to help advertise and promote the products.
In return, they can offer "everyday" people the chance to earn money from home.
Find out more about the opportunity in the 2-minute video below…
If you have any intention of joining a company it's crucial to understand what service or products they offer…
Nu Skin products
---
NuSkin distributes more than 200 products in both personal care and nutritional supplements.
The main categories include:
Skincare products (anti-ageing serums, moisturises and scrubs etc.)
Makeup (lipsticks, foundation, eye makeup etc.)
Hygiene products (shampoo, body wash etc.)
Nutrition supplements
Weight management products
Accessories
Basically, if you can think of something you would find in a typical pharmacy… Nu Skin probably has a product for it.
You can view all the available Nu Skin products here.
Their flagship product is certainly their ageLOC ME, which is an anti-ageing serum.
You can see more about what the media is saying about the product below (take this with a pinch of salt though… it comes from the Nu Skin YouTube channel)
Also note that there are many other MLMs selling the same stuff such as:
This Nu Skin review will look into the cost and what people make of these products a bit later on.
But for now…
How to make money with Nu Skin
---
This is probably the reason you're reading this Nu Skin review!
Like most MLM companies there are 2 main ways you can make money from Nu Skin as a distributor:
Earn a commission on sales you make
Recruit more distributors into the company and get rewards and bonuses for sales they make (for themselves or to others)
We'll dig into this a bit more in a moment, but before that, you're probably wondering…
How much does it cost to join Nu Skin?
---
There are 2 costs to be aware of:
$35 start-up fee
$20 annual membership fee
But in reality, you will need to buy products to sell on and the minimum order for a product pack is $100.
Therefore, it will cost around $155 to start.
But there are other requirements to be aware of.
Active requirements:
You're recommended to join the automatic delivery rewards (ADR) program to ensure you "stay active" as a distributor.
The lowest package is $100 a month, meaning you need to account for an additional $100 a month outgoings!
The person who introduced you to the model may tell you that it's OK as you can just sell these products on to other people (and you get a discount… so you make a profit!)
However, wouldn't it be nice to know about this before jumping in?
Here is a quote straight from the Nu Skin compensation plan:
DISTRIBUTOR AND QUALIFYING EXECUTIVE DISTRIBUTOR: 200 L1 VOLUME & 5 CUSTOMER SALES PER MONTH EXECUTIVE DISTRIBUTOR: 2,000 GROUP SALES VOLUME & 5 CUSTOMER SALES PER MONTH
In English, this means you have make around $200 – 350 in sales each and every month, to qualify as an "active distributor" and earn commission and sales bonuses.
The bottom line:
Set up a $100 monthly standing order
Sell $200-$350 of products each month
Nu Skin compensation plan
---
Have you noticed that MLM compensation plans are crazily complicated before?
Here's my theory as to why that is…
It makes it seem like you can get paid in loads of ways, when really it's just the two mentioned above. Plus it hides the fact that the best way to get paid is recruiting people.
#justmyopinion
Anyhoo…
Here are the main ways they claim you can get paid:
Commissions on sales (up to 30%)
5% bonus of purchases your downline makes
Executive bonus (earn % of your group's sales when you make 2,000+ GSV)
Leadership loyalty bonus (on your "breakaway executives"
Extra executive bonus
Volume maximiser
Depth maximiser
Incentive trips
Important (but confusing) Terms:
PSV: Personal Sales Volume is the monthly wholesale point value of the products and services you and your retail customers purchase from the company.
CSV: Commissionable Sales Value is the value associated with product purchases from the company, used to calculate monthly commissions.
GSV: Group Sales Volume represents the total PSV in your Circle Group, including your own PSV, for a given month.
GCSV: Group Commissionable Sales Value is the value associated with product purchases from the company in your circle group.
See what I mean about unnecessarily confusing?
Remember, there are ONLY 2 ways to get paid:
Sell products
Recruit MLM distributors
Keep it simple!
If you want to dig in a bit more you can click here to see the full 7-page compensation plan.
Or if you rather be walked through it, you can watch the videos below, which explain the plan pretty well.
Is Nu Skin a scam?
---
No Nu Skin is not a scam.
There are two main ways a "make money from home opportunity" can be a scam:
Take your money and run off into the sunset, never to be heard from again
Provide some information but it doesn't live up to their promises
Nu Skin provides legit products.
And they will pay you if you can sell their products and recruit more people!
It's legit.
However, does it mean it's the right opportunity for you?
The rest of this Nu Skin review will help you decide…
Just to be fully transparent with you, I have not purchased this program myself and I do not endorse it in any way.
I have researched the website, testimonials and information on the Internet to get to the bottom of what this program genuinely does. This is because I have been burnt from programs just like this in the past and I want to prevent others from making the same mistakes. If you'd like to learn more "Ways to Spot an Online Marketing Scam" then click the highlighted text.
Related content:
Is Nu Skin a pyramid scheme?
---
No this is not the same question as "is Nu Skin a scam?"
Technically speaking Nu Skin will pay distributors to sell their products.
Therefore, it is not a pyramid scheme.
However, if you want to make serious "quit your day job" money then you will need to recruit people to join the MLM company.
And that makes Nu Skin very similar to a pyramid scheme… but in disguise!
What is a pyramid scheme?
---
A pyramid scheme is when a company recruits members by promising them payment for recruiting more members.
Technically there are no products sold or any other ways for recruits to make money other than recruiting more people to join the company.
The issue with this is… eventually the world will run out of people that can join!
It's actually surprisingly sooner than you may think too!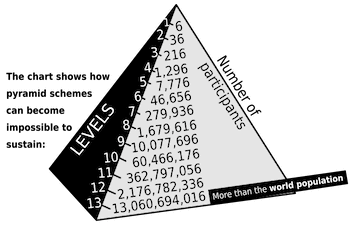 As you can see just by recruiting 6 members each the world's population is not enough to cope with a 13-level company!
…and most pyramid schemes require you to recruit more than 6 people each to make any decent money!
Check out the 5-minute video below to learn how to spot and avoid a pyramid scheme…
Nu Skin: The good
---
Here are some of the things I like about Nu Skin…
Key Terms:
Black Hat Methods – Using lies and unethical methods to make someone buy something
White Hat Methods – Being honest and genuine to help people make informed decisions about purchases
Pyramid Scheme – recruits members via a promise for payment from referring others to the service rather than providing a product
Affiliate Marketing- Connecting a customer to a product they are looking for and receiving a commission for doing so
Red Flag – A warning sign
#1 Long and proven history (over 30 years)
---
Nu Skin has existed for over 30 years.
It's impossible for an outright scam to do that.
FACT.
Every business has challenges along the way but to stay active for 30 years means they must be doing something right.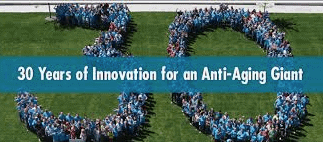 This is an important point to remember when reading the rest of this Nu Skin review.
#2 Good Nu Skin reviews on products
---
There are a lot of people that seem to be delighted by the products on offer at Nu Skin.
Just see what one customer had to say about their products…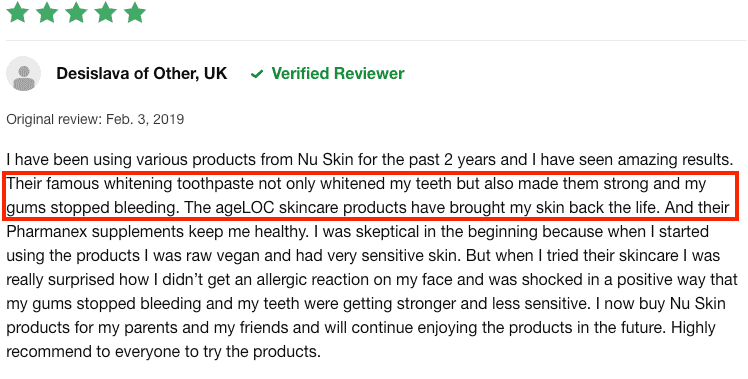 Check out consumer affairs for more reviews.
#3 Good commission payouts
---
Getting a 30% commission for selling anything that isn't yours is pretty good.
Especially considering some of the products are over $100 a piece you can see how it's possible to earn some good money just by selling Nu Skin's products.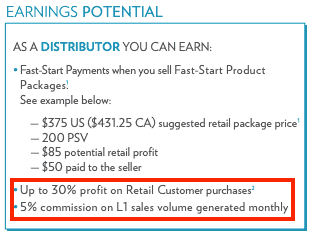 This commission is paid because you can buy the products at a 25% discount as a distributor.
When you sell their products for the retail price to other people you basically keep the difference.
#4 Charitable work
---
Nu Skin gives back.
This is so important that big companies do this as it really helps to improve aspects around the world.
Their Nourish the Children foundation has helped to provide over 400 million meals to children who normally don't eat.
Hats off to a great cause.
Nu Skin: The not so good
---
Here are some of the bad parts of Nu Skin that you should be aware of before diving in.
The company certainly has a lot of good things about it, but some of these are hidden truths that everyone should know.
#1 Overpriced products
---
When you compare their products to similar ones on the market it's quite alarming.
Very highly rated toner comparables on Amazon sell for $0.63/ Fl Oz and $2.55/ Fl Oz.
Nu Skin's toner sells for $27.02/ Fl Oz!
That's a 1,000% mark up compared to the more expensive comparison!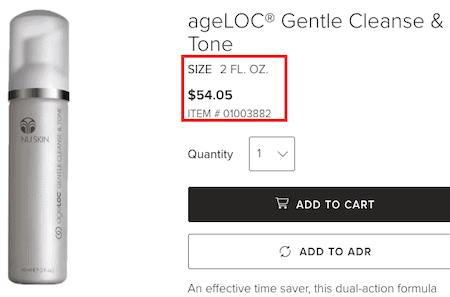 This is one of the big red flags of any shady MLM program.
They mark their prices so high typically because they make new "recruits" need to buy products.
This means that every new distributor the company gets puts a nice healthy chunk of money in their pocket.
If you find an MLM who has reasonably priced products it usually means there is more focus on selling the products, rather than recruiting more people.
#2 Crowded market
---
There are thousands of makeup and skincare brands.
No one will ever create anything that is brand new or stand out in this market. You can guarantee it has already been done!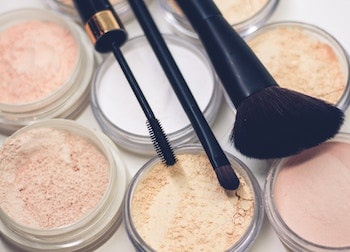 Typically, most women find a brand they like and want to stick with it.
So if you go around telling all your friends they should convert to this crazy high expensive brand you all of a sudden start promoting, they will likely be a bit wary and won't want to buy it at all.
#3 Nu Skin Lawsuits
---
Nu Skin was fined $47 million in China for being accused of being a pyramid scheme.
They also had additional charges to pay once it was uncovered that they tried to bribe the officials!
This is not the only lawsuit they have faced though!
Here are some of the other lawsuits Nu Skin has been accused of:
Deceptive advertising (1992 & 1994)
Unproven claims (1994 & 1997)
Bribing officials (2014 as the above example)
Does this sound like a company that uses ethics at the forefront?
#4 Nu Skin Is Not Growing
---
This is my personal biggest worry.
It's well known that the best MLM distributors are the ones that get in early near the top of the "food chain".
If you join Nu Skin now there are 30 years worth of people that are ahead of you in the pecking order.
Nu Skin is NOT in trend or growing anymore!
When you compare it to other new and exciting companies like Farmasi you can see people are not searching for it as much on Google any more.
You can check out my full review of Farmasi MLM here if you'd like to know more about this opportunity in the "momentum phase".
#5 MLM'S success rate (1%)
---
Did you know the FTC released a study into over 350 MLM companies?
Well they did!
And they found that 99% of MLM recruits lose money!
Stop!!!
Now re-read that last sentence!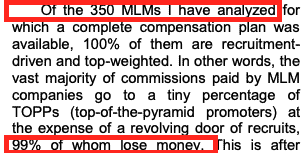 It's jaw-droppingly bad how many people lose money from these "make money at home opportunities!"
#6 98.55% of Nu Skin distributors make less than $19k/ year
---
I'm not even lying!
Check out Nu Skins full income disclosure to see for yourself!
I've highlighted the important bit below for you to see…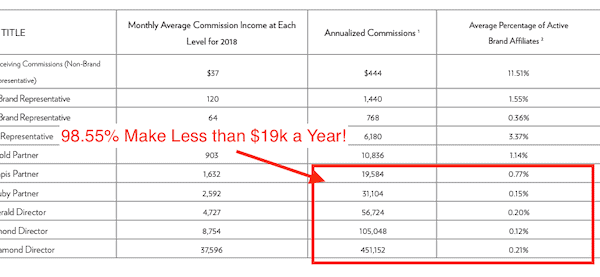 I don't know about you, but I know I would struggle to live off $19k a year. And I need to be in the top 1.5% to achieve that level!!
I don't like the odds here somehow.
Here are some more facts from the disclosure:
85.81% – of US active distributes did not earn a penny!
5.38% – Earned a monthly average commission of $30 or more.
$176 –  Is the average commission paid to US Active Distributors each month. That is a yearly income of $2,112, according to their own numbers (and includes the select few who earn hundreds of thousands of dollars each month!)
If you're like me, then you're probably starting to think this is not the opportunity you once thought it was.
Related content:
My opinion – Nu Skin
---
Here's my honest opinion about the Nu Skin MLM opportunity…
I understand there are people that make some insane money from Nu Skin as a recruiter. But these are elite salespeople with thousands of people on their "team/ downline".
Personally I'd rather take my chances on a business opportunity like affiliate marketing.
I have personally spoken to dozens of people who use this business model to make hundreds of thousands of dollars a month… and they are not salespeople who love selling to their friends and family and destroying relationships they have built.
Here are some examples:
Jeff and Ben (make $240k month… they didn't know what affiliate marketing was 4 years ago)
Alex Nerney (made $100k in his first year blogging… now makes more than that a month)
Paul Scrivens (makes over $1 million a year online)
Is there an alternative?
---
It wasn't that long ago that I was still trying to figure out how it's possible for people to make money online.
I wanted to find a passive income system that ticked a few boxes:
I could work on part-time when I wanted (I was still in a full-time job)
Therefore I needed it to not cost a fortune to start and maintain
Didn't need me to sell stuff to my friends and family
It was in September 2018 that I found Wealthy Affiliate.
In September 2019 I quit my full-time job.
The best thing about it is:
It's free to start (no credit card details are required)
You are taught how to get qualified traffic brought to you for free (just think about how you found this review… there was no money or time spent from me promoting this!)
There is support from hundreds of thousands of other online marketers
You don't need ANY technical skills to start
When you try out this program you will see why so many people recommend it.
Is Nu Skin a scam: The "MakeTimeOnline" final word
---
So is Nu Skin a scam?
Absolutely not… technically.
However, it certainly has got signs of being a pyramid scheme in disguise. The only real way to make decent money from it is to recruit more people into the MLM program.
Just remember, if you want to go down the MLM route, you will need to learn more about online marketing. This is how the 1% actually make money from MLM companies.
Keep changing for the better,
Mike
P.S. Since you're still here, I'm going to assume that you are interested in making money online to free up your time. So check out my review of my #1 recommended program and join the form below to learn exactly how I make money online…