So here is the Autopilot Profits Review 2018. It is important that I make this clear right from the start… I have NOT tried this product.
I seriously looked into using this program about a month ago (around the same time that I tried FMPS) and there were some things that really made me question its legitimacy.
I wanted to share what I have learnt about the product from online research and how I assessed whether the program was a scam or not.
Autopilot Profits- The Overview and Rankings
---
Name: Autopilot Profits
Owner: Ewan Chia
Website URL: www.autopilotprofits.com
Support: 5 out of 100
Training: 10 out of 100
Success Stories: 9 out of 100
Price: $37 (plus numerous upsells)
Maketimeonline.com Rating: 8 out of 100
Pros and Cons
---
Pros
60 day Money Back- It is a Clickbank product, which means it is usually easy enough to get a refund.
Motivation from Ewan Chia (who should maybe stick to being a motivational speaker!)
Cons
UPSELLS!! I hadn't even bought anything but the page pops up with potential add-ons. Other reviews claim there are 14 upsells in total
Lack of quality training- From the reviews that I have read there are only a handful of useful videos. Most of this stuff can be found for free on YouTube.
No clear direction- hard to tell what the product actually does
Blackhat lessons (naughty tricks)- the training provided is about how to use unethical methods to trick people into thinking they will gain some value.
Fake promotions- It claims there are only 4 seats left to claim the product at a price lower than originally offered if you try to click away. It even has a countdown timer to pressure you into buying.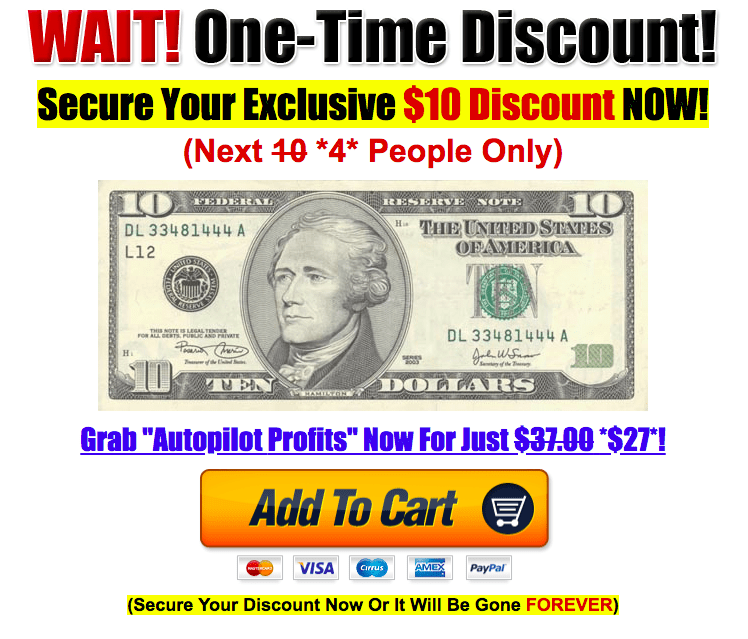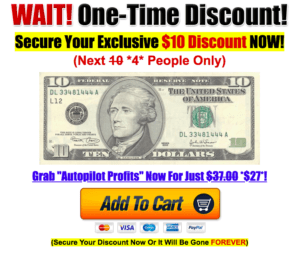 What Makes Me Believe This is a Scam?
---
1. Big Claims and Unrealistic Expectations
Ewen Chia boasts about buying Ferrari's to motivate you into buying the program. It is great that Ewan has managed to do this and it's important to celebrate success. However, as soon as someone starts boasting about big lavish claims that this one program can get you it is a "Red Flag" online.
It should be pretty obvious that this one program hasn't provided this lifestyle, but other areas of Ewan's life. However, let's dig a bit deeper…
2. Creating an online ATM in 24 hours without touching it
So Supposedly we can get 10 "online ATM" machines that pay us while we sleep, without needed to do anything to it… "or even think about it!!"
If this claim is not a red flag then I don't know what is!! The phrase "it sounds too good to be true" springs to mind! And you know when you hear that about making money online, it probably is… I've learnt this the hard way.
3. Lack of support
The Facebook page has a whopping total of 88 people that like the page! The bit that makes it a bit more concerning is that there are no comments from anyone on the page, despite the numerous posts from Autopilot Profits. This seems a bit strange when comparing it to a legitimate program like Wealthy Affiliates with 8,800 likes and regular interaction.
4. An average rebill total of $0 on Clickbank
For me, this says everything I need to know about a product. If the rebill total (people that buy more from the company) is less than the initial sale it's clear that the people that buy the product do not rate it and do not buy more from it. The fact it has a big fat $0 rebill total says it all.
5. It has 14 Upsells
Here's a breakdown of the prices and upsells of Autopilot Profits to help blow you away…
Autopilot Profits – $37 but will become $27 if you try to click away.
Mega Traffic Package – $67
Autopilot Social Profits – $147
Instant Websites – $197
Ultimate Free Traffic Software – $297
Traffic Millionaire – $19.97/ month
Shortcut to $10k – $9.97
Super Affiliate Millionaire Online Workshop training – $297
Cash Biz – $29.97
Traffic Avalanche – $37
Copy Paste Income – $37
Complete Business Setup – $297
MTTB – $49 + 19/month + $1997
Pure Leverage – $24.95/month + $19.95/ month
Total expenditure if you were to buy everything – $3,804.75!
So it's not like there isn't anything else to buy from Autopilots Profits, which confirmed my suspicions about the $0 rebill total on Clickbank.
6. Spam emails
I received 5 emails in one day from Ewan and I haven't even bought anything!! If this is the way he is going to train me to make money online, then I really need to consider if I want to be that guy…
I know that you want to stay on people's minds but 1 a day is more than enough to do this. Anything over 3 a day just becomes a nuisance!!
Autopilot Profits Tools & Training
---
You will be provided with a 59-page "e-book" (see here) and 20 videos. The longest video is 10 minutes but most of the others are 5 minutes or less. To be fair for $27 we shouldn't expect much more!
There are 3 basic elements to the training program:
Training #1 – Learning the system (Basically you just get a brief overview of how the internet works and how to create a squeeze page- this is a one-page website where you try to get people to sign up to your email list, usually providing them with something for free)
Training #2 – Setting up the system (Lessons on traffic through solo ads and how to get affiliate links to promote)
Training #3 – Profit with the system (More traffic lessons)
Personally, I wanted a program with training as I was new to making money online. From my research, this did not look like it would be sufficient.
It would also be smart to know that there are many other similar programs out there just like:
And what is my final say?…
Autopilot Profits: The "MakeTimeOnline" Review Final Word
---
To be honest there is not much more to say. There are so many red flags on this program that it was hard to see it as anything but a scam.
It's important to remember I haven't actually tried it out so if you are brand new to making money online there's a chance there will be some useful information in there. The challenge will be to find the little nuggets that get lost in between all the upselling!
If you have used or currently have a membership please also add your review below.
If you are serious about making money online, I would advise you to check out my #1 recommended program here