In the spirit of full transparency, know that this Affiliate Bots review contains affiliate links. This means if you make a purchase through these links, I may receive a small commission at no extra cost to you. In fact, you will often receive a discount or bonus signing up fee! Click here to read my full disclosure policy.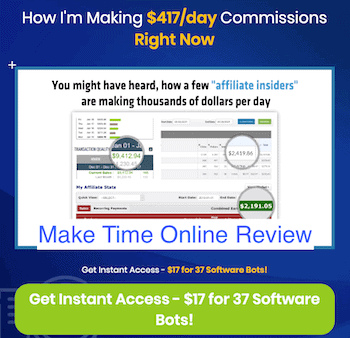 You may agree that finding a passive income source online is one of the best ways to retire early or work anywhere in the world.
But most people struggle to find a way to do this. Affiliate Bots 2.0 claims to be a done for you system to help you make $417 a day.
This honest Affiliate Bots review, with video, will expose the truth behind the program. It will help you make an informed decision about whether it is worth your time and money and if it is possible to make a passive income online.
Affiliate Bots Review- The Overview and Rankings
---
Name: Affiliate Bots 2.0
Owners: Chris 0/ 100
Website URL: affiliateautobot.com
Type: Affiliate Marketing Automation Program
Training: 1/ 100
Success Stories: 0/ 100
Price: $27 $17 $12 + Upsells totalling $201 + $27 per month
Maketimeonline.com Rating: 1/ 100
Pros and Cons
---
Pros
Useful to find affiliate marketing websites that you can use
Cons
Using lies to pull on your emotions
Fake claims to produce traffic
Scarcity tactics to pressure you into buying
No proof of success/ real testimonials
No training provided, just bots (so you won't even learn anything)
Real owner unknown
What does Affiliate Bots 2.0 do?
---
Earning large affiliate commissions on Clickbank, JVzoo, and Warrior plus with the help of a swarm of artificial intelligence and automated bots is what Affiliate Bots 2.0 is marketed as being able to do.
It's a cloud-based software suite that includes 37 different applications, all of which are meant to automate as many aspects of your affiliate marketing business as is humanly possible. Additional tools that can assist you in expanding your business include the following:
Auto mailer is a type of autoresponder that enables users to construct an unlimited list of subscribers and send unlimited emails at no additional cost every month.
ResellDB is a database that contains thousands of pieces of software that have been granted permission to be resold. FlipDB is a database that contains information on 360 very successful websites that are now up for sale on Flippa.
In addition to all the tools, you will receive a PDF and videos that walk you through the quick start instruction.
How does making $417 a day sound to you?
How about making this using some artificial intelligence bots that will do all the work for you sound?
Well, this is exactly what Affiliate Bots claims it can do for you by using affiliate marketing.
Hold up…
What is affiliate marketing?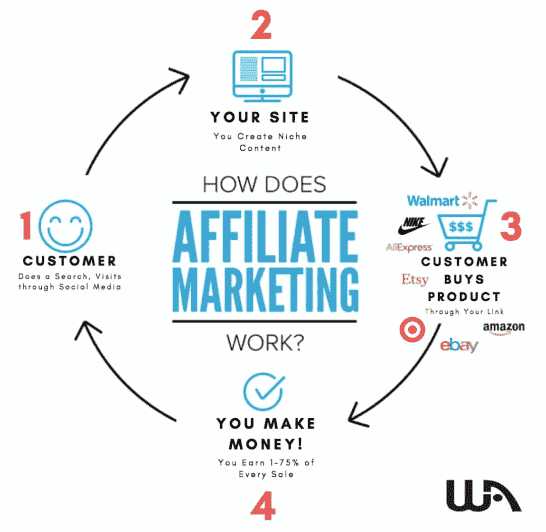 As you can see from the diagram above, affiliate marketing is simply linking someone to a product that they are searching for.
For example, have you ever recommended a friend to watch a film at the cinema? Imagine if you could get paid to make these recommendations if your friend went to see the film.
Well, affiliate marketing works in a similar way.
But it only works if it is used ethically and morally by building trust with your readers.
How Does Affiliate Bots Work?


The proprietor of Automate Bots 2.0 asserts that he brings in thousands of dollars every week with the help of the products he is attempting to market to you.
However, there is no actual proof of that. Thus, he merely boasts about his accomplishments without telling you the technique he used to make a lot of money.
The answer to your inquiry is yes; you can make a significant amount of money by utilizing the methods above. However, having these tools at your disposal does not ensure you will earn any money.
Since you started as an online marketer, my monthly income has consistently been over a thousand dollars. Some wouldn't have attained these outcomes by producing a GENEROUS amount of material for their website.
Automate Bots 2.0 will not produce free traffic for you automatically on its own. It will save you some time, but not an extremely significant amount of time!
To market affiliate programs on your website, you will still need to devote a significant amount of time and effort to writing articles and reviews.
Step 1- Choose an Affiliate Program to Promote
Affiliate Bots claims this is the most important step, so it has 6 software bots to help you decide what programs to promote:
CB250- Displays the top 250 ClickBank Affiliate Programs (updated every 24 hours)
Launch Pulse- Flags profitable product launches
King of the Zoo- Finds hot JVZoo offers
Warrior 50- Find the top 50 programs on WarriorPlus
King of the Zon- Top 200 newest Amazon products (updated every 24 hours)
Hosting Affiliate Bot- Top programs for the Monster Hosting niche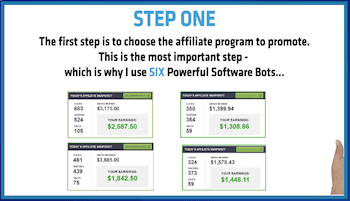 Now, remember, no one else has access to these 6 "bots".
But…
You're going to have trouble doing anything with these products if you can't get Step 2 & 3 right…
Step 2- Create Your Website
Again Affiliate Bots reckons this is another crucial stage.
This is why there are more bots that you can access to do this for you:
Website Widgets Tool- increase the conversion on ANY website
1 Click Video Pages Tool- Create video websites that convert (aka sell more)
Rapid Website Builder software- Create mini-sites super fast, filled with relevant content (read on to find out more about this!)
1 Click Affiliate Software- 100 Pre-sell templates of HTML, headlines and copy (basically the words to put on your website)
Affiliate Ads 2.0- Generate affiliate commissions on any websites
Domainaveli- Creates your domain name
Bots 2.0 – Use Dropaveli tool to find expired domains in seconds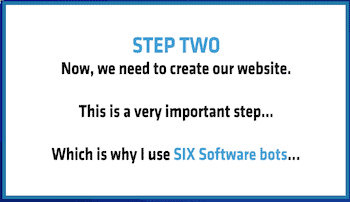 As you can see it seems to be no easy task to create your own website. However, if you are interested in creating your own website that you completely control check out "How to Create Your Own Website in 30 Seconds".
Step 3- Get Traffic & Make Commissions
The sales video keeps this part simple.
However, this is without a doubt the most important step out of the 3.
AI search engine- Finds traffic opportunities for you to exploit
Banner Bots Tool- Create banner ads for any niche super quick
Rapid rank Video Software-
Flip DB- Finds hundreds of websites from the auction site Flippa (a place where people buy and sell domain names)
Resell DB- Database of the top resell rights sites
AutoMail Software Bot- put an unlimited number of emails on your list and send unlimited emails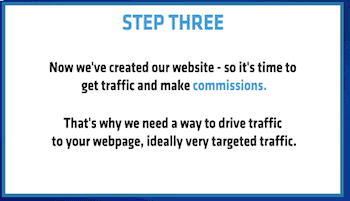 Affiliate Bots seems to have all areas covered in helping you set up an affiliate marketing website to bring in $417 a day.
So let's dig in a bit deeper…
What's Included in Affiliate Bots 2.0?
There are 37 Software Bots included.
The majority of the ones you'll use are listed above, and as you can see it's starting to sound pretty automated and simple to make this money-making machine!
However, you will not be able to spend $27, or $17 or $12 (depending on if you stick around long enough to get the discount) to access all the bots and all the training.
As you continue to read this Affiliate Bots review you will learn that there are 4 more upsells that you will need to purchase to truly make this system automatic.
But also learn that there are many other programs out there that offer similar stuff. Some of the most prominent ones are:
Now I can almost hear your mind asking…
Ready to make passive income online?
Hey, I'm Mike.
I created a passive income online within a year. I had no marketing skills or online experience when I started.
Is Affiliate Bots 2.0 a Scam?
---
The simple answer is yes…
But the long answer is below…
There are two main ways an online course can be a scam:
Take your money and run off into the sunset, never to be heard from again
Provide some information but it doesn't live up to their promises
Now, you will receive these "Bots" that the website claims.
However, as you are about to learn, the website will not be able to live up to its promises of making $417 a day.
Just to be fully transparent with you, I have not purchased this program myself & I normally do not call it a scam unless I have tried it.
As you continue to read this Affiliate Bots review you will see why I have.
I have researched the website, testimonials and information on the Internet to get to the bottom of what this program genuinely does. This is because I have been burnt from programs just like this in the past and I want to prevent others from making the same mistakes. If you'd like to learn more "Ways to Spot an Online Marketing Scam" then click the highlighted text.
---
Common positive reviews
Here are some of the best common positive reviews about its job opportunity that we have found…
"These automated tools take out all of the guesswork when it comes to affiliate marketing, so you can work your way back to what you love most, which is creating great content."
Common negative reviews
And here are the common negative reviews people are saying about its job opportunity…
"If you're not the most proficient person in technology, you might feel little lost as we discuss all these complicated tools and apps. After all, most of these tools allow you to pretty complex things. And if you have absolutely no idea what you're doing, then how can you expect to actually use any of these 37 tools bundled with Affiliate Bots 2.0."
---
Affiliate Bots Red Flags
Find out the truth in this section of the Affiliate Bots review.
#1 Duplicated Content
---
The websites, videos and landing pages will be created for you by bots using pre-made templates.
This means a lot of what you will get will already be out on the Internet, which Google and YouTube algorithms HATE!
Just see what Google has to say about it…
You will not be able to get "free traffic" from YouTube or Google if you are putting out content from bots.
Fact.
#2 Traffic Methods That Don't Work
---
As you can see from red flag #1 Google doesn't like duplicate content.
These algorithms are becoming more intelligent every day and they want to find the best stuff for PEOPLE.
If you are getting all of your content from a bot, do you think it will be useful for people?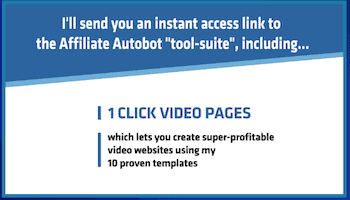 The biggest issue with this whole system is that you won't get traffic.
If you can't get traffic you won't have anyone click on your affiliate links.
Therefore no sales.
#3 Upsells
---
This is always a big red flag.
If you purchase a product you expect it to come with everything that you need to achieve the claims they make.
But when your $12 becomes over $200 it makes the whole program seem rather suspicious.
Here are the 4 upsells that will come your way once you have purchase Affiliate Bots 2.0…
1 – AffiliateTrafficBot DIAMOND – $37 – "expands" the tools you have
2 – AffiliateTrafficBot DONE FOR YOU – $67 – expand your campaigns- more pre-made sales pages
3 – AffiliateTrafficBot PRO – $27 per month – 30 more random software tools
4 – AffiliateTrafficBot EXTREME – $97 – Lessons on how to sell your own products
#4 Over Complicated Sales Video to Leave You Confused (…But Excited!)
---
Wow, it makes some stuff feel so complicated!
Do you remember the video where it lists the 10 things that the website widgets bot can do?
Just imagine all the things these 37 bots can do for?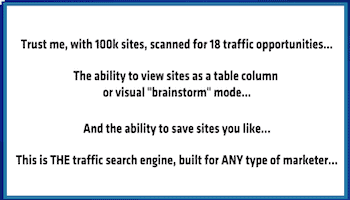 The sales video really makes it sound super hard.
Which, makes you feel like you are really going to need these bots to help you.
Whereas in fact, all it's doing is:
Choosing affiliate products for you to promote (you can do that yourself by displaying Clickbank products in order of gravity aka most sales recently).
Create a website (thousands of websites are created every day and you can get one set up for free within 5 minutes here)
Getting traffic (it doesn't even do this for you)
Using banner ads to sell (these are pointless if nobody is looking at your website!)
#5 Plans to Make Sales Through Banner Ads
---
Let me ask you this…
When was the last time you purchased something through an ad on a website?
Most people who have an idea of what they want to purchase will type it into Google, maybe read a review and then buy it.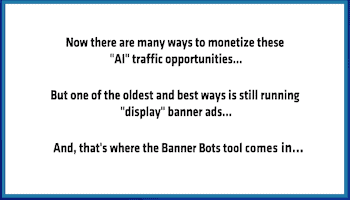 Yes, if the ad is good enough and then the product sales page works well it may occasionally happen.
But, getting regular sales without building a relationship with your audience is going to be tough.
#6 No Training Provided
---
After you've given this a go and put in the time to get things set up how you wanted through the bots, you will be left with random websites, landing pages and videos.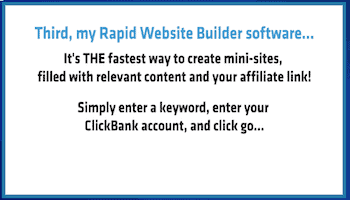 However, as you have found out in this Affiliate Bots review, you won't be taught how to make any of these yourself.
So let's say you want to promote another product that you like or have found.
You won't have the skills to be able to do it.
You are 100% reliant on the bots working for you.
#7 Outrageous Claims
---
This is another telltale sign that something is wrong.
Let me ask you this… why do you think more people haven't heard about this program if it really can make you $417 per day by copying and pasting some code?
#8 Scarcity Sales Tactic
---
This is a well-known marketing tactic.
If you have no time limit to when you make a purchase, people often procrastinate and think they'll just get it later.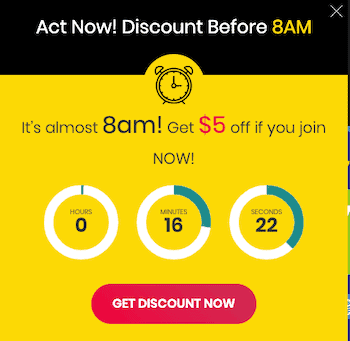 The sales page is full of special discounts or limited-time offers to pressure you into making a decision quickly.
Any legit program will let you try it out for free to see what's inside.
Just think about it…
If it does what it says it will do don't you think you would be more than happy to pay in full after you have given it a go?
#9 So Many Lies- The Sales Video Even Forgets!
---
It actually becomes a bit comical at some points…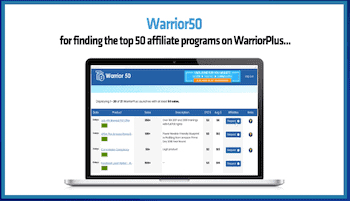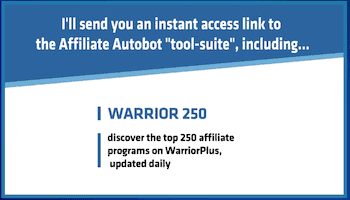 Amongst all the techy terms and quick-talking, the creators seem to have forgotten what they previously said!
#10 Where's the Proof?
---
This part just summed it up for me…
As you can see in that short clip, the guy speaking over the video says "let me show the rock-solid proof that's possible…"
Then he seems to forget he even said that and starts talking about the next thing.
#11 Too Good to be True
---
Here's the truth.
If something seems too good to be true then 99 times out of 100 it will be.
I'm sorry to have to be the one to tell you, but this is not that 1 time.
As you are about to find out, it's possible to make a passive income from affiliate marketing online.
But not without: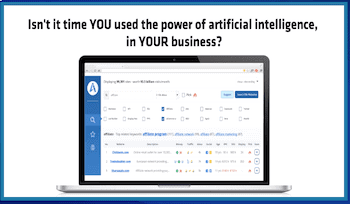 If all of these red flags still doesn't put you off then see if you can find one person that has used the program successfully with any kind of proof.
When something is legitimate, that is normally pretty easy to do on the Internet.
Ready to make passive income online?
I've created a growing passive income online with no marketing skills or online experience…
I've made a special video for you to explain exactly how I did this.
My Opinion – Affiliate Bots 2.0
---
It's a scam.
It's just a sales pitch to pull on your emotions.
I would love of it to be true but after reviewing dozens of other online marketing courses it's got far too many red flags to even consider giving it a go.
If you are brand new to affiliate marketing the only useful information you will find from it are the websites that provide affiliate products…
And I'll give those to you for free:
Clickbank
JV Zoo
Warrior Plus
Amazon Associates
And here are some extras not even mentioned:
Shareasale
CJ Affiliate
Rakuten
eBay Partner Network (EPN)
Flexoffers
Pepperjam
But, if you are interested in making a passive income online and are willing to work hard and allow the time required to be successful, there may be something you are interested in…
An Evergreen Strategy That Brings You The Money
---
In September 2018 I was still looking for a way to make money online to free up my time.
However, I needed it to:
Be something I could work on part-time (I was still in a full-time job)
Be relatively low cost to maintain
Not require me to sell things to my friends and family (I really wasn't a fan of my friends who did that to me!)
Writing this in August 2019 has given me all the proof I need that the system works and I have quit my $45,000 (after tax) a year job.
The best thing about it is:
It's free to start
Customers are brought to you that are already interested (just think about how you found this review… there was no money or time spent from me promoting this!)
You get access to over 1.5 million like-minded people (and me as your 1-1 coach)
When you try out this program you will see why so many people recommend it.
No credit card details required
Affiliate Bots Review: The "MakeTimeOnline" Final Word
---
To sum up…
It's not worth your time or money.
It's a system with a sales video that is too good to be true and is trying to sell you a scam unethically.
In 2018 I had no idea what affiliate marketing was.
Once I learnt about it, it just seemed like a great business model that can grow over time using the power of the internet.
So I tried to figure it out by myself… that got me nowhere fast.
Then I fell for some terrible online scams.
But eventually, I found Wealthy Affiliate. It teaches long-term proven strategies to build an online business with all the tools & support needed.
And this happened…
Once you learn the process of getting thousands of people to find your website every month (for free) there really is not limit to what you can achieve online.
I've reviewed hundreds of courses or programs that claim to help people make money online. And I've spoken to dozens of 6-7 figure online entrepreneurs on my podcast.
This is by far the best place I've seen to help beginners get set up on the right foot. You can read my full Wealthy Affiliate review here (including the pros and cons!)
Or you can watch an insiders video I made that explains exactly how it works here.