There are affiliate links in this Rich Life Letter review, which means if you make a purchase through these links, I may receive a small commission at no extra cost to you. Read the full disclaimer here.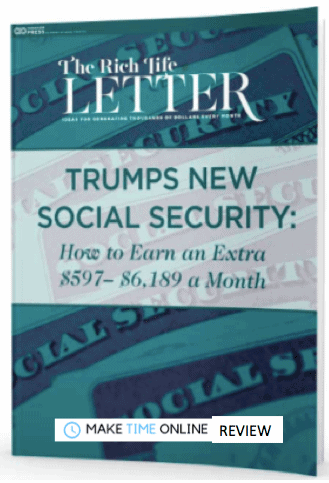 You probably agree that most people do not want to "downgrade" their lifestyle when they retire.
And most people think that they can only retire when they reach 65 years old. Well, The Rich Life Letter claims it can send you regular checks of $6,000 or more if you join today.
This Rich Life Letter review will expose the truth about this program. You don't realise it yet but, at the conclusion of this page, you will feel excited at an opportunity to start living life on your own terms.
The Rich Life Letter Review – The Overview and Rankings
---
Name: The Rich Life Letter
Owners: Agora Financial (5 out of 100) and Nilus Mattive (40 out of 100)
Website URL: agorafinancial.com
Training: 50 out of 100
Success Stories: 5 out of 100
Price: $49-$89
Maketimeonline.com Rating: 25 out of 100
Pros and Cons
---
Pros
Gives some sound strategies of stocks to invest in for higher returns (using dividend payments)
Provides a "no thinking" approach to investing in the stock market
Cons
Sells the program in a very different light
It has no association with current government tax reforms
No such thing as "Trump Checks"
Use black hat methods to make you want to buy the "letter"
Not the best long term strategy to invest in the stock market.
What does The Rich Life Letter do?
---
The Rich Life Letter is simply… wait for it…
A newsletter.
As you read each word in this review you will see that Nilus Mattive advises you to invest in certain stocks in his newsletter. Primarily:
Startup investments (risky investments that can go either way and very hard to predict)
Stock market income strategies (invest for dividend payments)
However, this is not how the sales pitch makes it sound at all.
If you were to look at their website it would seem that you could receive checks for between $597-$6,189 because of a new social security program.
In reality, it just advises you on how to receive dividend payments from stock investments.
Hang On… What are Dividend Payments?
---
Great question amigo!
At no point during this sales pitch does anyone try to educate you in what you would actually be doing if you joined.
A dividend is a sum of money that a company will pay its shareholders out of its profits. This can be quarterly or annually (usually paid as a per cent of your investment i.e. 5% return).
So you need to be aware of the risks and rewards of investing in the stock market if you want to join this program. Not to mention have the dollar to invest in stock companies!
Is The Rich Life Letter a Scam?
---
No, it's not a scam.
You will be provided with information that can help you receive checks in the mail.
The investment strategies will also be quite sound and possible to achieve (as long as the stock market keeps going up!)
Something that I have learnt from Tony Robbins book Unshakeable is that nobody can predict what the stock market will do. Check out why the "best investors in the world recommend people to invest in index funds" (unless they are willing to read about companies all day every day).
However, it is dishonest. The sales tactics make it seem like you will be purchasing something completely different from what you actually get.
Who is Nilus Mattive?
Nilus has written a book called "The New Investor".
He has contributed to Market Watch, Standard and Poor and Fox News.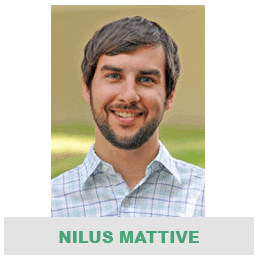 The more you read "The Rich Life Letter" review the more you will feel deceived that it has nothing to do with social security or "Trump checks".
Ready to make passive income online?
Hey, I'm Mike.
I created a passive income online within a year. I had no marketing skills or online experience when I started.
And What is Agora Financial?
I actually purchased "Real Money Safe Report" from Agora Financial in the past.
They did send regular emails (a little bit too regular) and the "Wealth reports".

To be honest, the information I got from them contradicted itself and was a bit overwhelming… mainly because they sent about 10 emails a day!
If you had a s*** ton of cash then this may be a good system for you. Although you can get all the information you need for free using the "Ultimate Guide to Earning Passive Income to Retire Early". This approach is much more hands off and has been proven to beat the average do it yourself investor in the long run.
Also note that there are loads of other similar programs that offer the same opportunities such as:
---
Just to be fully transparent with you, I have not purchased this program myself and I do not endorse it in any way.
I have researched the website, testimonials and information on the Internet to get to the bottom of what this program genuinely does. This is because I have been burnt from programs just like this in the past and I want to prevent others from making the same mistakes! If you'd like to learn more "Ways to Spot an Online Marketing Scam" then click the highlighted text.
---
The Rich Life Letter Red Flags
---
As I mentioned there is definitely some sound investment advice offered by Agora Financial.
But there are a lot of things to be wary of about this letter.
Key Terms:
Black Hat Methods – Using lies and unethical methods to make someone buy something
White Hat Methods – Being honest and genuine to help people make informed decisions about purchases
Red Flag – A warning sign
#1 Ludicrous Claims
---
Here are some of the bold statements that "The Rich Life Letter" uses to promote the program:
It's a new social security program
Hundreds of people have earnt checks between $597-$6,189
The greatest retirement program
The sales pitch delights Trump supporters by slagging off Liberals and praising Trump's great economic plans.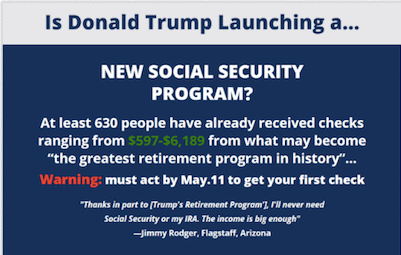 But here's the truth:
The social security program mentioned doesn't exist.
Period.
Check out the "Cash for Patriots review" to see how similar this sales tactic is to other online scams.
#2 Misleading Sales Pitch (Not Informative)
---
It's so hard to work out what the letter is actually about.
If you skimmed through the sales pitch you would just assume it was something to do with retirement checks being delivered to you because Trump was awesome.
As you continue reading this review you will realise this is not true at all.
#3 Fake Trump Checks
---
You are led to believe there is some special retirement program that we haven't heard of yet.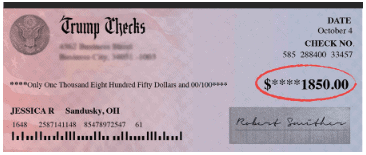 However, these checks are completely fake.
They get around this lie because how the "Rich Life Letter" actually works.
If you follow their advice, then it is possible to receive checks from dividend payments.
But you need to have the money to invest in the stocks that they recommend and be willing to learn from the newsletters.
#4 Fake Testimonials
---
This is a huge red flag for any online program.
As you can see here, Jimmy Rogers claims the program has worked amazingly well for him.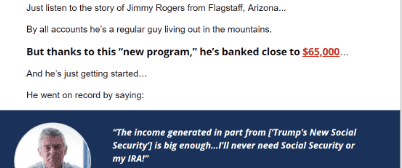 However, by searching for his image on the Internet you can find out this is actually a stock photo that has been used elsewhere.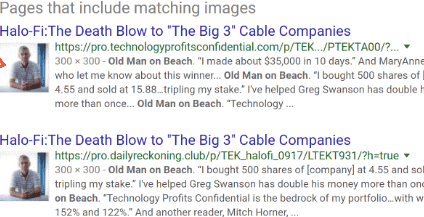 Now I can almost hear your mind saying, "if the program really did work so well, why isn't there a real person willing to give a testimonial?"
Ready to make passive income online?
I've created a growing passive income online with no marketing skills or online experience…
I've made a special video for you to explain exactly how I did this.
My Opinion – The Rich Life Letter
---
The Rich Life Letter certainly is not a scam.
However, it uses black hat sales tactics to make you purchase a system that looks like it will help you receive pension checks.
If this is what you are looking for you will be disappointed.
If you have any questions and I mean any questions about The Rich Life Letter, please leave them below. And if you have used or currently are a member please also add your opinions below.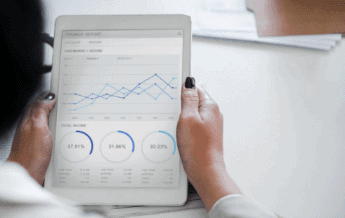 In my opinion I wouldn't recommend this program.
Saying that, if you already invest in the stock market and want to receive regular dividend payments, then this may be a good newsletter for you.
However, if you're looking to make money online to free up your time, without investing thousands of dollars, this is not a system that you should be using.
In the next 2 minutes you are going to learn how it is possible to make money online, without needing money to invest.
The Rich Life Letter Review: The "MakeTimeOnline" Final Word
---
Since your still here, I'm going to assume you are searching for a way to make money online to free up your time.
You're probably wondering if it is possible to help other people legitimately and create a real online business around something that you are passionate about.
The good news is that there are millions of people over the world who have found training programs like the one I use to make money with affiliate marketing 24/7/365.
In 2018 I had no idea what affiliate marketing was.
Once I learnt about it, it just seemed like a great business model that can grow over time using the power of the internet.
So I tried to figure it out by myself… that got me nowhere fast.
Then I fell for some terrible online scams.
But eventually, I found Wealthy Affiliate. It teaches long-term proven strategies to build an online business with all the tools & support needed.
And this happened…
Once you learn the process of getting thousands of people to find your website every month (for free) there really is not limit to what you can achieve online.
I've reviewed hundreds of courses or programs that claim to help people make money online. And I've spoken to dozens of 6-7 figure online entrepreneurs on my podcast.
This is by far the best place I've seen to help beginners get set up on the right foot. You can read my full Wealthy Affiliate review here (including the pros and cons!)
Or you can watch an insiders video I made that explains exactly how it works here.