In the spirit of full transparency, know that The Seven Figure Formula review contains affiliate links. This means if you make a purchase through these links, I may receive a small commission at no extra cost to you. Click here to read my full disclosure policy.
You're intelligent enough to know that it's not easy to turn $100 into millions of dollars.
However, this is something that The Seven Figure Formula claims you can do by using their secret super computer.
After you read The Seven Figure Formula review you will discover the truth about this system.
No credit card details required
The Seven Figure Formula Review – The Overview and Rankings
---
Name: The Seven Figure Formula
Owners: Agora Financial (1 out of 100)- Jonas Elmerraji & Greg Guenthner (15 out of 100)
Website URL: pro.sevenfigurenewsletter.biz
Type: Penny Stocks Investing
Support: 50 out of 100
Success Stories: 0 out of 100
Price: Silver $49 a year, Gold $129 a year, Platinum $79 a year
Maketimeonline.com Rating: 16 out of 100
Pros and Cons
---
Pros
Reasonable price to get started
Learn the basics of penny stock investing
Cons
Terrible reviews
Uses "black hat" techniques to pressure you to buy it
A system that doesn't have any proven success rate
Agora financial has a poor reputation
What does The Seven Figure Formula do?
---
The Seven Figure Formula is supposedly a penny stock trading system that anyone can follow.
As you pay close attention to this page you will see that this formula claims that you can turn a small amount of money into a life-changing sum of money.
Let me ask you this… Have you ever seen "The Wolf of Wall Street"?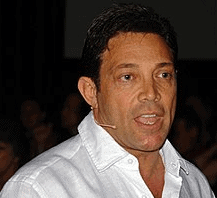 Well, this formula is really just piggybacking off the concept of Jordan Belfort's hit book and film.
Imagine if you could use their supercomputer, called "factor 148", to reap the epic rewards. It took them years to perfect it and cost a neat $265,000.
Sounds interesting right?
But as you read each word of The Seven Figure Formula review you will uncover the truth.
Ready to make passive income online?
Hey, I'm Mike.
I created a passive income online within a year. I had no marketing skills or online experience when I started.
What do You Actually Get?
---
If you were to join then you would get all of this…
Monthly Newsletters
Weekly Updates
Monthly Seven Figure Formula Penny Stock Report
Bonus Report – Three chances to double your money
The Seven Figure Formula, Revealed
The Seven Figure Formula Hotseat
Bonus Report Number 2 – How to trade Seven Figure Formula Penny Stocks
Are you beginning to notice that you would actually just receive a whole lot of random newsletters thrown at you?
You're then expected to put the information together yourself.
And before long you will see that more information does not make a system good! The best systems are simple to follow with step-by-step guidance.
But know that there are many other programs out there that are offering the same stuff. Some of the most notable ones are:
Who Runs The Seven Figure Formula?
---
It is an "Agora Financial" program.
I have reviewed other products by them before such as "The rich life letter" and "Cash for patriots program".
Little by little you will realise that this information overload seems to be a common theme for a program by Agora. Just check out the emails I used to receive when I was part of the "Real Wealth Report"

Greg Guenthner & Jonas Elmerraji are the people behind the formula.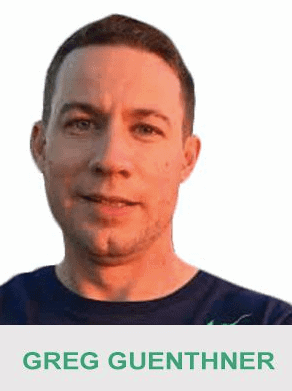 They have both been featured on Forbes, CNBC and the Wall Street Journal before so they clearly have some credibility.
But if you're like me then the only thing that matters to you is how well a program works.
Is The Seven Figure Formula a Scam?
---
Technically no.
It provides the information it says it will and it has a disclaimer saying…

The question still remains… "does it really work and help you get results like they claim?"
Is it really possible to make the amount of money they claim you can at the start of the sales video (yes this is actually what it says!)…

In a moment, I'll show you what to be aware of before purchasing this supposedly money making system.
In the spirit of full transparency, know that I have not purchased this program myself and I do not endorse it in any way.
I have researched the website, testimonials and information on the Internet to get to the bottom of what this program genuinely does. This is because I have been burnt from programs just like this in the past and I want to prevent others from making the same mistakes! If you'd like to learn more "Ways to Spot an Online Marketing Scam" then click the highlighted text.
The Seven Figure Formula Red Flags
---
There are some tell tale signs that this program is more suspicious than Donald Trumps tax returns avoidance.
Key Terms:
Black Hat Methods – Using lies and unethical methods to make someone buy something
White Hat Methods – Being honest and genuine to help people make informed decisions about purchases
Red Flag – A warning sign
#1 Fake Testimonials
---
On the website, there are testimonials from people that have never tried penny stocks investing before.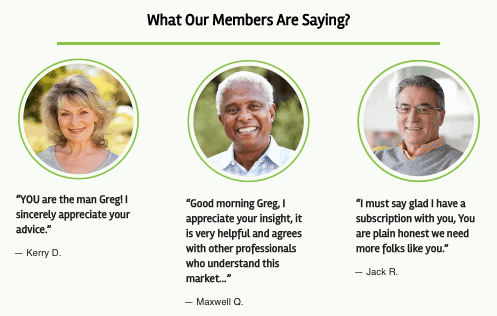 However, see if you can recognise these people…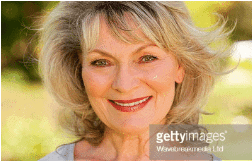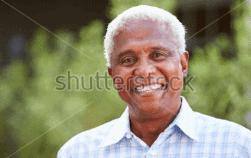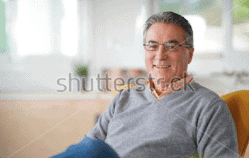 These are all stock photo websites (a website where anyone can use these photos).
This begs the question "if this system works so well, why aren't real people willing to leave testimonials about it?"
#2 Agora Financial
---
There are a lot of concerns about the legitimacy of Agora Financial.
Just look at the Better Business Bureau to see what other people make of the company.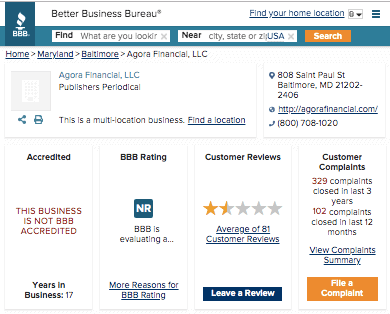 You're intelligent enough to know that a rating of 1.5 stars out of 5 and over 300 complaints don't bode well for any company.
#3 Number of Complaints – Does it Even Work?
---
There have been 102 complaints closed last year alone.
Here are some of the things people have said…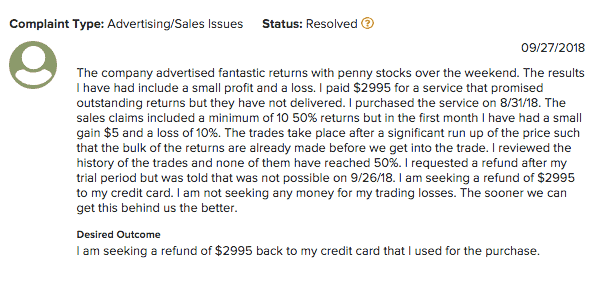 One thing I do want to point out is how Agora Financial does seem to respond to ALL complaints.
We should give them credit where it's due as they do seem to refund people too (sometimes not the full amount though).
---
ENTER RANT
However, this doesn't help the fact that their products clearly suck!
Rather than being reactive and refunding all of these people, why don't they focus their time and energy on creating honest and good products?!
RANT OVER…
#4 Black Hat Sales Tactics
---
The pricing plan is actually a bit of joke…
There's pretty much no difference between ANY of the plans yet the price difference is huge!
The middle option really stands out… because it's big and in the middle.
You basically get the same thing as the silver package (minus one report… plus one bonus report)
The gold plan is the most expensive but it comes with one less report than the silver package… go figure!
You probably know that it's only there to make the other prices seem better!
Ready to make passive income online?
I've created a growing passive income online with no marketing skills or online experience…
I've made a special video for you to explain exactly how I did this.
My Opinion – The Seven Figure Formula
---
Agora financial throw information at you to make it look like they are doing something.
It actually just makes things very confusing and they don't use any step by step approach to follow.
It's the equivalent of saying to someone that's looking to make money from home… here is a computer!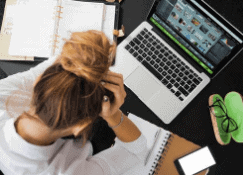 From my experience, Agora Financial can provide useful pieces of information but a lot of it contradicts itself (because they throw so much information at you!)
There are better ways to make money online to free up your time. In fact, you can see for yourself the success that millions of people have used a proven four-step affiliate marketing process.
If you're interested in living life on your own terms and retiring early with passive income then it's completely risk-free to try out.
The Seven Figure Formula Review: The "MakeTimeOnline" Final Word
---
The farther down this page you read, you'll start to feel like it is possible to make money online to free up your time.
It's proven by so many people all over the world.
Unfortunately, The Seven Figure Formula is not one of those ways. If you are feeling lucky, I'd recommend buying a lottery ticket instead because at least you won't waste your time down a rabbit hole.
If you have any questions and I mean any questions about The Seven Figure Formula, please leave them below. And if you have used or currently are a member please also add your review below.
In 2018 I had no idea what affiliate marketing was.
Once I learnt about it, it just seemed like a great business model that can grow over time using the power of the internet.
So I tried to figure it out by myself… that got me nowhere fast.
Then I fell for some terrible online scams.
But eventually, I found Wealthy Affiliate. It teaches long-term proven strategies to build an online business with all the tools & support needed.
And this happened…
Once you learn the process of getting thousands of people to find your website every month (for free) there really is not limit to what you can achieve online.
I've reviewed hundreds of courses or programs that claim to help people make money online. And I've spoken to dozens of 6-7 figure online entrepreneurs on my podcast.
This is by far the best place I've seen to help beginners get set up on the right foot. You can read my full Wealthy Affiliate review here (including the pros and cons!)
Or you can watch an insiders video I made that explains exactly how it works here.