In the spirit of full transparency, know that this time-saving tools and resources post contains affiliate links. This means if you make a purchase through these links, I may receive a small commission at no extra cost to you. In fact, you may receive a discount or some money for free! Click here to read my full disclosure policy.
You probably know there are thousands of time-saving tools and resources. But knowing which ones to use can sometimes waste more time than anything.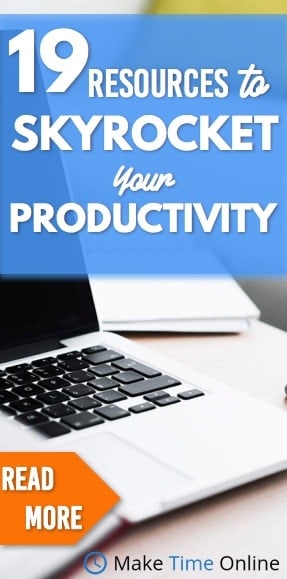 Most people think that it's super hard to do all the extra things they want each day. However, by using these time-saving tools and resources it's possible to be way more efficient with your time and money.
This resource page is a list of the recommended services, products and companies that I use or have used that I KNOW are valuable. They can save you hours of time each week, which can make a huge difference in your productivity and sanity!
Time is more valuable than money. You can get more money but you cannot get more time. Jim Rohn
Recommended Blogging Resources
---
Hosting
Wealthy Affiliate
Are you interested in making money online to free up your time?
Maybe you've started a blog or maybe you have an existing business that isn't being well promoted online. Or maybe you would just like to know where to start…
Wealthy Affiliate literally holds your hand into getting an online business set up and driving FREE traffic to your website.
This is my TOP recommended blogging resource!
The reason for this is because it's not only a hosting platform for up to 50 websites. It also comes with:
Affiliate marketing training (120 lessons with video and text, that is constantly updated, plus weekly live webinars)
Keyword research tool (Jaaxy costs $49/ Month by itself)
The support and community are second to none (there is always someone on live chat with over 1.5 million members)
& too much more to put in this time-saving tools and resources post
It's completely free to start and costs $359 a year for the pro membership (there are many courses that cost more than this alone and come with none of the added benefits or support groups). If you'd like to learn more, check out my review here.
Bluehost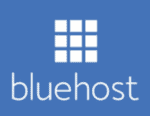 Maybe you already know what you're doing with blogging and you just need to get your hosting (essential for monetising your blog and getting it ranked on search engines).
I used to use Bluehost as it's super easy and affordable to use and you can start from $3.95 per month through this link.
If you are new to blogging I'd recommend getting the one-year hosting plan which will cost you just under $72.
Build Email Lists
MailChimp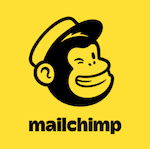 Autoresponders are crucial blogging resources.
It's how you build a real relationship with your readers.
If you're just starting out and you have 0 email subscribers, you'll likely want to join a FREE autoresponder such as MailChimp.
However, I wish I knew this from the start…
I started with MailChimp and found it very frustrating to have to manually change all of my opt-in forms on EVERY post when I finally did upgrade to a superior autoresponder… plus it's just clunky and awkward (but you don't know what you don't know!)
ConvertKit
Wow, this is so much easier!
You can create as many sequences, automations and opt-in forms as you like.
Combine that with the awesome analytics to see what your readers open and click it becomes very easy to provide personalised and specific information that suits your readers.
It does cost $29 a month but if you're serious about making money online an autoresponder cannot be overlooked. Try ConverKit out for 14 days for free here.
I actually tried a lot of different autoresponders for the free tirals when I made the switch (GetResponse, Aweber, MailerLite, SendLane).
But none of these compared with the ease of use, analytics and quality layout of ConvertKit in my opinion
For Traffic
Tailwind
Pinterest is THE best way to get traffic for free quickly to a new blog.
Fact.
The main reason for this is because it acts in a similar way as Google (sending users to content). But it's possible to create viral pins and get traffic much quicker than it takes for Google to recognise your website. Read more about this in "5 Secret Pinterest Hacks to Drive Traffic to Your Website"
Tailwind's now the only legitimate partner to Pinterest and is a way that you can automate your pins (rather than sitting on Pinterest all day or waking up at silly O'Clock to pin at the best time for your audience).
You can give it a try with 100 pins for free here. It will cost $9.99 a month after that to continue but it's one of the things I wish I purchased much sooner than I did as it saves soooo much time and brings in sooo much traffic!
Create Pins/ Design Logo's
PowerPoint
Now, I can almost hear your mind saying… SERIOUSLY???
Well… yes
For 3 main reasons:
You probably already know how to use it (thank you ICT @ school!)
It's easier to create designs that STAND OUT on Pinterest (everyone else uses Canva!)
You have more control over the details and design (i.e. using shadows to make words "pop" out)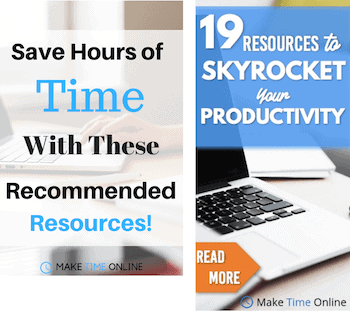 I didn't want to believe this either until I tried out BTOP's $9 "Create the perfect pin" course. This was a HUGE game changer in seeing some awesome traffic from Pinterest and it walks you through how Jeff and Ben have designed their pins to help them grow their websites to over $240k/ month business.
True story- I didn't try this course for a few months because I thought it couldn't be much good for $9… I kicked myself hard when I tried it!
Canva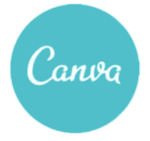 An amazing FREE graphic designer website. You can design some amazing pins (for Pinterest) blog cover pics and logos here.
Graphic designers are highly recommended for blogging resources but I've already mentioned how you can use programs such as Powerpoint to get the same if not better results.
I would also recommend Colorcinch and Snappa. There are free or paid options that come with these design programs too.
For Writing
Grammarly
I'm not sure how I ever used to live without this one!
Grammarly fixes spelling, grammar and punctuation mistakes online so you can write freely knowing a big red line will show up whenever you misspell something simple!
Another great free extension. It has a paid version but the free one is great for the basics.
A massive tip is to use a hypnotic writing cheatsheet and analogy book so you can go edit your writing with words that scientifically proven to increase reader engagement. Get yours for free here…
Podcast Resources
---
Podbean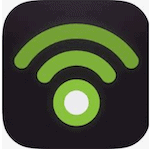 You also need hosting (somewhere to store it) to put a podcast out there into the world.
Podbean is user-friendly, has no limits to how much you can produce in a month (great for long formats/ interviews) whilst also the most friendly way to do this on your pocket ($9 a month)
Audacity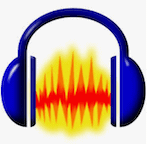 This is another free resource and is fricking awesome!
It's easy enough to learn how to use with a couple of YouTube videos or just playing around and it can help to produce a professional-sounding podcast quickly. Did I mention Audacity it's free?
Levelator
Have you ever listened to a podcast where someone is being interviewed and one voice is WAY louder than the other?
Problem solved with Levelator… another free resource!
Ecamm recorder
If you intend on interviewing people you will need a way to record your voice… and their voice!
Ecamm call recorder for Skype is so simple to use and only costs $39.95 for life.
Recommended Time Saving Resources
---
For Learning
Audible
Easily one of the best apps EVER!
If you find it hard to find the time to read, check out Audible. It's an amazing use of time (check out the NETIME life hack).
Listen to some of the best advice from the worlds most successful people on your phone, laptop, iPad, Alexa anywhere ANYTIME!
I pay £69.99 for 12 books over a year. There are alternative memberships such as 3 books a month for a free 30-day trial then $14.95 after.
If you don't know what books to start with check out the Best Self Development Books of all Time.
Podcasts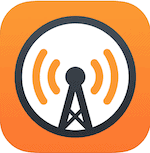 Fits in nicely with the above and you can find some amazing information for FREE using this app.
Overcast massively improves your podcast listening. It's great for customising playlists and has a cool "smart speed" feature that speeds up in silences and plays at a comfortable listening speed.
Apple Podcast works well for iPhone users too obviously!
Blinkist
Blinkist is NETime on crack!
Would you like to be able to read 4 books a day? With this app, you genuinely can get the best information from some of the world's most productive people in 15 minutes.
Honest!
There is written and audio format so if you have a spare 15 minutes on the way to work you can get some amazing little gems of information here.
I pay $89.99 for an annual membership for unlimited summarised books.
For Productivity
Trello

Don't you hate it when you get interrupted? Isn't it impossible to remember the things you had to do from the day before?
This is one of the top time-saving tools and resources.
This app how I plan my weeks, days and effectively my life… and Trello is FREE!
Asana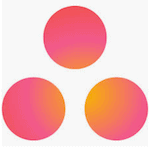 Like Trello but better if you like lists.
You can be as glamorous as you like with Asana, but I keep it simple.
I have a project for each quarter of the year. I then have a "to do" list, a "to do this week" list, "started" and "done".

It's amazing because you can move the tasks along as you go and it helps to remember to do all those pesky things that you usually forget like pay a bill, do a tax return or call your Mum (jokes… I always remember that Mum!)
It's a great tool to use if you are delegating tasks in a small team or to a VA and it's again a free tool!
Evernote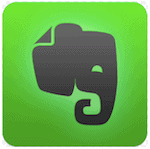 Ahhhhh my digital brain.
If you don't use this I literally do not understand how you can cope!! One of the best time-saving tools and resources around.
Have you ever been out and about for someone ask you what your date of birth is and you had a complete brain fart?!
Evernote doesn't EVER fart with its brain… EVER!
It remembers your passport details, your tax number, your companies address, that great article that you read on your phone when you were on the loo… it remembers everything and more.
Some awesome benefits…
You can search for anything and it finds it (including handwritten notes!!)
It works offline and then stores it when you get the Internet again
It's FREE!
Recommended Money Saving/ Making Resources
---
For Investing
Vanguard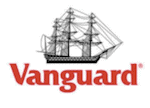 If you live in Australia, the UK or the USA then investing in index funds through Vanguard is the best way to earn passive income.
On average you will receive a conservative 7% a year on average (some years it may be much higher and some years it can be negative)
Saxo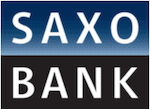 If you are an expat or live somewhere else, then you can invest in index funds through ETF's. Be sure to check out the 3 part podcast series to see why, how and the best strategy to invest in index funds here.
You can still invest in index funds through ETF's from Saxo bank.
Bullion Vault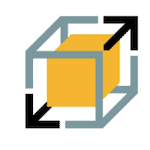 I'm not going to go in too much detail here about why to invest in gold and silver as I find people tend to fall asleep but if you want more information about this check out this post!
BullionVault stands out to other ways to invest in precious metals because:
It has low storage fees (0.12% a year for gold and 0.48% for silver/ platinum)
The best prices you'll find to buy gold or silver (it's peer to peer trading)
You own contracts for physical metals
To Track Money
Toshl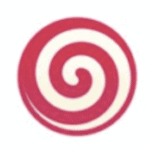 Toshl is another FREE app to track your expenses.
It's such a pain trawling through bank statements to see what you've spent each month, which is a big reason why people don't do it!
If you put in your expenses each time you spend money on something toshly will put all of them into categories and neatly organise it for you!
Surveys

Would you like to get paid for filling out surveys online?
Here are Make Time Online's top 5 survey site recommendations:
It's the easiest and quickest way to make a bit of cash online and you can save loads of time by doing these 3 things:
Set up a separate email address for emails
Join as many good sites as possible
Cash-out as soon as possible
Find out more in the best 15 survey sites to get paid real money here.
Travel Resources
BA Amex Card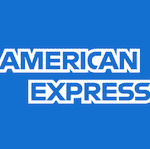 Would you like to receive a business class flight from London to New York each year?
By spending on this Amex and working with your partner you can easily get enough points to do this.
Click here to get a bonus 6,000 points when you spend £1,000 in your first 3 months!
Plus it's a FREE card… an absolute no-brainer!
Uber
Imagine how would you feel if you could take your own personal driver anywhere in the world?
Well with Uber you pretty much can!
Plus it's cheaper than a normal taxi
Plus it's often quicker than to call a taxi
And you can often get in a NICER taxi
If you don't already have it get Uber now… plus get a FREE ride with this link!
---
So there you have the best time-saving tools and resources I have personally found. Did you find anything new here? Want to add anything else? Drop a comment below…
Keep changing for the better,
Mike
P.S. Are you looking to get more traffic to your website? Find out the #1 way that new sites get thousands of views a month quickly by clicking here.