The Top 4 Secret Pinterest Hacks
Do you have a blog or a website that you want people to look at?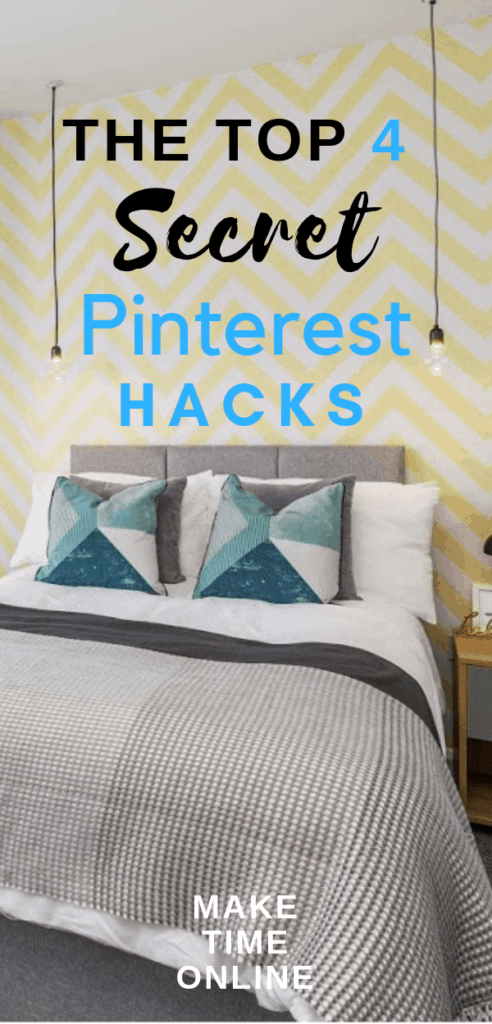 Are you frustrated at putting in time and effort sharing your content on social media and not getting the engagement as you hoped for?
Well, Pinterest may just be the answer. Specifically, these top 4 secret Pinterest hacks!…
I'm already the Don of Facebook- Why Would I use Pinterest?
---
This is the exact question I have been asking for the past couple of years!
I'm definitely not the Don on Facebook or Twitter or Instagram. However, I do use all of them and have a bit of a following (over 2 thousand) on each.
All of them have taken up time to grow and to be honest I've been putting off starting another social media platform because of that.
However…
Pinterest beats all of these for one simple fact…
Pinterest is designed to drive traffic to blogs!
All of the other social media platforms are designed to keep the users on their platform.
Simply put, the best traffic drivers are:
Pinterest = user to content (awesome)
Google = user to content (awesome)
Facebook = user to user (good)
Twitter = user to user (good)
Instagram = user to user (average at best)
People literally use Pinterest to find valuable content. It is like using Google.
I HAD NO IDEA!!!!!
I heard this recently and I feel like I've been wasting all of my efforts on social media.
I thought Pinterest was for pretty wedding photos, flowers and basically… I thought it was for girls!
As it turns out it looks like my stupid bias judgemental mind has been holding my website traffic back.
… Onwards and upwards…
So rather than dive into Pinterest full steam ahead I've gone out of my way to find out some of the best secret tips to drive traffic from Pinterest.
Tip 1- Create Killer Content
---
Well Duh!! This is more important than water is to a fish.
I thought you said these were gonna be top secret tips?!
Well actually it may not be top secret but this one is ALWAYS the top priority. If you can genuinely help to solve someone's problems then this person is likely to become an avid fan and share, pin, tweet (whatever!) your content.
Am I actually helping to solve someone's problems?
It's so important that your content is easy to read.
Let's face it people on the internet are in a hurry. Think about the last time you read an article. Chances are very high that you skimmed it and tried to take in something useful without wasting your time reading it!?
So a very valuable tip is to create content that is EASY to read.
Help people skim read it if they want.
Remember, the main focus should be providing the reader with valuable information that helps THEM.
Solving other people's problems and helping them builds trust. This means they are more likely to read more of your stuff and come back.
Tips for making blogs easy to read:
Do not leave a wall of text. Use Line breaks and mix up your paragraph lengths… When writing ONLINE a paragraph should NEVER be more than 3 lines of writing.
Use images to convey your message.
Yes, you may think you sound clever. But these LOOOONG words make reading harder. If you can keep it simple people will keep reading.
Don't use 20 words if it can be said in 4. After writing a post CUT it down!! I've heard as a good rule of thumb to delete the entire first & last paragraph and remove every 6th sentence! Seriously… cut it down, don't get attached to your words, you will thank yourself in the future!
Use Stories/ similies/ metaphors
People find it easy to remember a story. They often come to their own conclusion and form their own opinions from them. It is much more powerful when we learn something ourselves than when we are told something.
Good writing should be like sipping a cool beverage on a hot day – refreshing
Tip 2- Create Awesome Images
---
The way your pins look is IMPORTANT.
How can you make Pins that stand out?
Pins need to:
Stand out –

BOLD

and

bright

text
Grab attention – Eye grabbing picture
Entice people to click – A title that makes you want to know more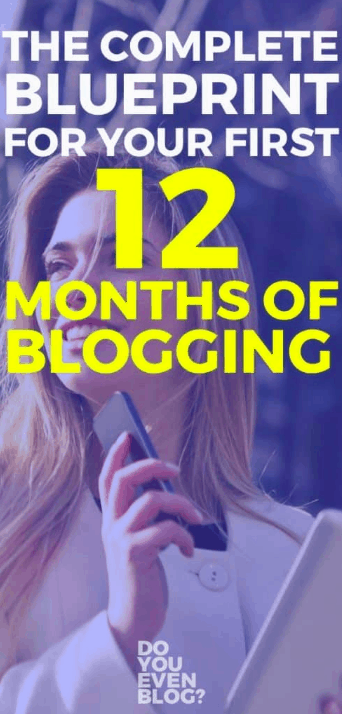 What's the perfect pin size?
People seem to recommend different sizes all the time. There is no perfect pin size.
Currently in November 2018, from what I have found many are using or recommend 600px wide by 900-1,250px tall.
Tip 3- Use descriptions wisely
---
This can make a big difference in 2 ways:
People finding your pin
People clicking on the link
To help more people do both of these things your pin descriptions need to:
Includes keywords (helps people find it)
Have WIIFM (what's in it for me?)
200-300 characters
Has CTA (call to action – tell them what to do)
There's not much more to it than that.
The aim of the description is to get people clicking on that link!
Tip 4- Make a Clean and Branded Profile
---
Your business profile needs to come across well for your niche.
People just want to know what you do… So tell them
To get your Profile looking "Pinterest Pretty" you need to do the following things:
Use similar colours in your pins
Neat design (don't make it too busy/ too many words!)
Ensure your description and your business name uses keywords
Your description gets to the point.
Tell people what you do.
All of this is great but there's actually one last BIG tip to getting more engagement on Pinterest.
The answer lies in Group Boards…
Bonus Tip- The Group Boards Secret
---
Driving traffic from Pinterest is a game of applying to as many group boards as you can, and pinning bright, bold, click-bait pins to them repeatedly!
However, something that I have found hard to find anywhere else is…
How do I apply for group boards?
You basically have to find other people's boards that you would like to join. You need to message the owner and ask if you can become a "collaborator" of the board.
Type in a keyword into the search tab on Pinterest and look at the group boards for this.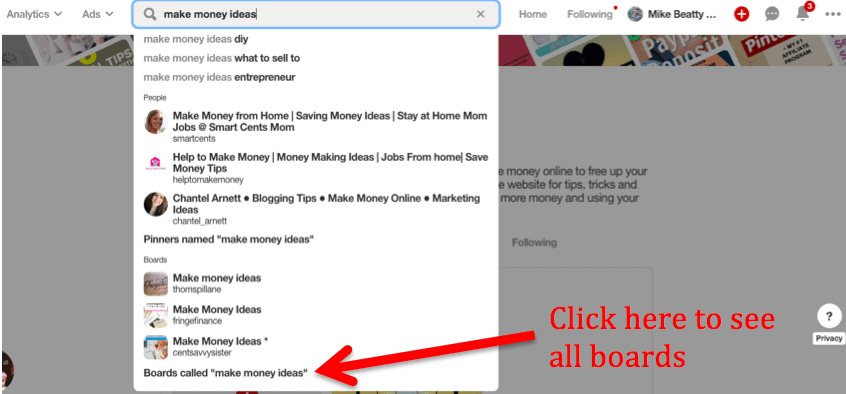 Group Boards are amazing and different from any other social media platform because…
If you only have 50 followers and "collaborate" on a board with 10,000 followers, then all of these people can now see your pins.
You could spend hours applying to loads of boards… However, some group boards are better to apply to. The BEST ones need to have the following:
Less than 15 collaborators
A very specific topic (not affiliate marketing… but affiliate marketing for beginners)
Use pingroupie.com to help find these boards.
You can message the owner of a board on a pin to ask to join a group board as a "collaborator".
If you'd like a step by step 6-day guide to using Pinterest from setting up your account to finding group boards then get this sent to you for free right now…
Plus there's a bonus in there!
But I have nothing to offer!
You can't name drop because you know nobody… you have no followers… you are just starting a blog…
So what can you do?
Comment and engage on their stuff!
Find where they hang out and contribute to their work regularly.
Is it easy to comment? Yes!
Can it be time-consuming? Yes!
Does everyone do this? Hell no!
There's always a way for you to stand out. You just have to be willing to go the extra mile!
Last little nugget before you go…
Use tailwind to automate your pins like clockwork… simples
The Make Time Online Summary
---
Pinterest really can drive more traffic to your website than rush hour on the M25.
It is designed to send users to content and there are great tools you can use to automate this.
Use these 4 tips and find the best group boards to pin onto and you will have visitors pouring onto your site.
Keep changing for the better,
Mike
If you are interested in making money online to free up your time, have a look at my #1 recommended program here, which I am currently using.