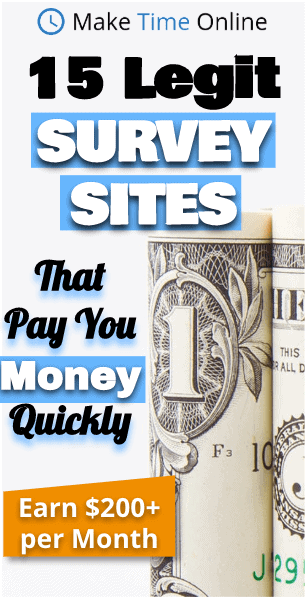 In the spirit of full transparency, know that this post on legit survey sites that pay you money contains affiliate links. This means if you make a purchase through these links, I may receive a small commission at no extra cost to you. In fact, you may receive a discount or some money for free! Click here to read my full disclosure policy.
You probably agree that it would be great to make an extra couple of hundred dollars a month.
But most people think it can be really hard and time-consuming to find a side hustle like this. The fact is you can actually get this money sent straight to your inbox. All you need to do is give your honest opinion in your spare moments (lunch break, commute to work, watching TV etc.)
This article will show you the best legit survey sites that pay you money. Plus, you can earn $45 just for joining the below programs!
Key Terms for Legit Survey Sites That Pay You
---
This overview of the best legit survey sites that pay you will make it easy for you to decide what surveys are best for you.
It will give information or a ranking for each survey site in 5 key areas:
Countries
A list of the countries the survey site is available in currently (note new countries are often added to legit survey sites, this is written in July 2019).
Trust *
A rating based on our own personal experience plus researching the website and other people's reviews (this is the main factor in our opinion).
Frequency *
A rating of how often surveys are sent to you taking these 2 factors into account:
The more frequent the higher the rating… you will learn why in the top tips section later.
How often you complete a survey and receive the reward (the more you are rewarded the higher the rating)
Payout *
A rating taking 3 things into account:
How much the surveys pay (the higher the better… obviously!)
The method of payment (PayPal/ cash is ranked higher than vouchers)
The minimum withdrawal payout threshold (the lower the better)
Sign up Bonus
How much you can receive just for joining through a link below.
Some will pay you the bonus instantly some sites will require you to fill out a certain number of surveys before you receive it.
*A score of 1-5 for each of these areas will be given with 5 being the best score.
Survey Sites Disclaimer
---
It's important to understand that survey sites will not make you rich or provide a means to quit your job.
Here's the truth:
However, it certainly is possible to earn an extra $200+ a month by giving your own opinion in your spare moments. Each survey site will have different ways to make money i.e. watching videos, playing games or searching the web.
But all of these sites include filling out surveys for market research companies.
If you want to make some good money from survey sites it's a good idea to join as many survey sites as you can… check out the top tips section below to see why.
However, if you are looking to replace your income (and some) then there are legit ways to make money online to free up your time. Check out "The Perfect Part Time Job Online" for more information about this.
Related content:
15 Legit Survey Sites That Pay You
---
So here are the 15 best legit survey sites that pay you money in 2019.
They are ranked in order of trust.
#1 PaidViewpoint
---

Countries: US, UK, Worldwide
Trust: 5/5
Frequency: 4/5
Payout: 5/5
There are 4 main reasons why PaidViewpoint is number one on this list:
Pay cash for every completed market research survey
Never screen you once you are invited to a survey (some sites will let you complete a survey and then say…. "Ooo sorry you're not in the target audience")
All surveys are interesting and easy to complete
They do not sell your personal information to anyone else
It consistently has great reviews all over the internet and does exactly what it says it will do.
#2 Swagbucks
---

Countries: US, UK, Australia, Canada, Ireland, Germany, France
Trust: 5/5
Frequency: 4/5
Payout: 4/5
Sign up Bonus: $7 for completing the startup instructions- This fluctuates but is the case in July 2019
You will earn "Swagbucks" (SBs – 800SB is £5 PayPal cash) for every survey you complete. These SBs can be converted into cash, gift cards or PayPal credit (aka cash).
You know Swagbucks are legit as they have been in business since 2005 and receive a customer rating of over 4 stars out of 5 on Better Business Bureau. Plus they have paid out over $212 million according to their website!
Here are some other ways to earn money with Swagbucks:
Cash back program for online shopping
Get paid for searching the web
Watching videos
#3 Inbox Dollars/ Pounds
---

Countries: US, UK, Worldwide
Trust: 5/5
Frequency: 4/5
Payout: 3/5
The 2 BIG benefits of Inbox Dollars are:
Pays in cash
It's really easy to use.
It was so simple to sign up and after answering some generic questions (income level, race, religion etc.) you get a $5 bonus!
You will receive surveys that you can complete but the pay out for these surveys were a bit lower than some other survey sites. It's certainly possible to earn a few dollars an hour from this though.
If you're good at watching TV and doing things on your phone at the same time then this is still free money!
#4 PrizeRebel
---

Countries: US, UK, Canada, Australia
Trust: 4/5
Frequency: 4/5
Payout: 4/5
Sign up Bonus: 150 points (~$1.5) when completing sign up questions
There is such a huge variety of rewards and ways to earn rewards with Prize Rebel.
Here are some ways to earn rewards
Take surveys
Fill out offers- sign up for trials. join mailing lists etc.
Watch videos
Complete tasks i.e. complete Internet searches
Participate in contests/ games
Here are some of the rewards you can earn
Gift card (500+ options)
PayPal cash
ACH bank transfer
Credit for online games
You only need $5 worth of points to request a reward, which makes it very easy to cash out quickly too!
Due to the site being around since 2007 and over 9 million members PrizeRebel easily makes it into the top 5 legit survey sites that pay you money quickly.
#5 Vindale Research
---

Countries: US, UK, Australia, Brazil
Trust: 4/5
Frequency: 3/5
Payout: 5/5
Sign up Bonus: $1 after completing the generic sign up questions
Vindale Research makes the cut for the top 5 for one simple fact.
They tend to pay out more per survey than other sites.
They pay between $0.25 and $50 for each completed survey.
This does mean the surveys are usually more complicated and take longer to complete and you make not qualify for as many as other sites.
However, Vindale Research does offer other ways to earn money other than just filling out surveys.
#6 Survey Junkie
---

Countries: US, Canada, Australia
Trust: 4/5
Frequency: 3/5
Payout: 4/5
Survey Junkie, like Swagbucks, works on a points system. You need 1,000 points to reach the payout threshold, which is $10.
Since a lot of surveys bring in around 100-200 points it's easy enough to actually get paid. The bad news is you won't qualify for surveys from Survey Junkie as often as some other survey sites, which is why it narrowly misses out on a top 5 spot.
There are a lot of positive testimonials on the Internet for Survey Junkie.
#7 Pinecone Research
---

Countries: US, UK, Canada
Trust: 4/5
Frequency: 2/5
Payout: 5/5
Sign up Bonus: N/A- but it is invite only!
This is well known to be an exclusive company offering surveys and product testing.
Unlike a lot of other survey sites, it can be hard to join as it is invite only (hence the low score for frequency), but the payout is very good. Every survey is at least $3 (300 points) and you only require 300 points to withdraw your funds.
Therefore you can get cash in the bank every time you take a survey!
#8 Prolific
---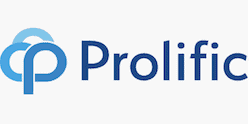 Countries: USA, UK, Canada, Australia, Italy (20+ countries in total)
Trust: 4/5
Frequency: 2/5
Payout: 4/5
Founded in 2014, with 25,000 members, Prolific provides data for academics and researchers at many top universities.
You really have to focus on giving good answers to keep a high score as you will be screened out of a lot of surveys if you fall under a certain score.
There is a good reward for this though as surveys can pay out as much as £10 for 45 minutes of work if you can qualify for these types of surveys (around $20 per hour!) Plus the withdrawal limit to PayPal is only £5.
There are some great reviews online about this so it's definitely worth giving it a go due to this high payout.
#9 Panelbase
---
Trust: 4/5
Frequency: 4/5
Payout: 4/5
Sign up Bonus: £3 just for signing up
Panelbase could have easily ranked higher in the list but it is currently only available to UK residents.
You get £3 just for signing up and the payout is typically between 50p-£10 so pretty good! You will receive quite a lot of survey opportunities from them but you do need to act quick as they tend to disappear if you wait to do them.
#10 Toluna Survey
---
Countries: US, UK, Aus, Norway, Denmark, Finland, Sweden, Netherlands, NZ, Canada, India (worldwide)
Trust: 4/5
Frequency: 5/5
Payout: 3/5
This is one of the biggest panels and comfortably makes the top 10. You can earn through surveys and games where you can play to earn.
You can receive around 2,000-50,000 points per survey. But it takes quite a lot to get any payout… 55,000 points get you a £10 voucher or 190,000 points gets you £35 PayPal cash.
It's pretty easy to take multiple surveys every day and each survey will take around 15 minutes to complete.
You can expect to earn around £3.75 per hour with the average payout and time to complete a survey.
#11 YouGov
---


Trust: 4/5
Frequency: 5/5
Payout: 2/5
Sign up Bonus: 2,000 points ($2 for US) 100 points (£1 for UK) for first survey
One of the leading research companies with over 4 million members. It's slightly different to other survey sites as it has a focus on social issues and general interest topic. So it's great if you have strong opinions on these topics.
They tend to send a lot of surveys that reward you with 300-500 points which are quite easy to complete.
It will take some time to cash out though as the minimum threshold is 35,000 points ($15 in the USA) or £50 (5,000 points) in the UK.
#12 MyPoints
---

Trust: 4/5
Frequency: 3/5
Payout: 3/5
Established in 1996 there is a lot of credibility behind MyPoints. However, from our research, it is definitely not what it used to be.
Beware there have been complaints that customer service is not great but there are a lot of people that have been paid from this site over the years.
There are numerous ways to earn points (700= ~$5) and get paid so it's still a site worth trying out. Not to mention the bonus just for completing a few surveys.
#13 One Opinion
---
Trust: 3/5
Frequency: 3/5
Payout: 3/5
Sign up Bonus: 1,000 points ($1)
Most surveys pay $1-$5 which is pretty good, but you will need 25,000 points before cashing out ($25), which is quite high.
It is possible to receive surveys every day though, so you can reach this threshold relatively quickly.
Note all many countries OneOpinion accounts closed at the end of June 2019 (Canada, France, Australia, Germany and Italy)
#14 LifePoints
---


Countries: US, UK, Australia (worldwide)
Trust: 3/5
Frequency: 3/5
Payout: 3/5
This is in here as it's super easy for pretty much anyone to sign up to. It's still a pretty new company (merged MySurvey and GlobalTestMarket in January 2019) so it's not that well trusted yet.
However, you only need 575 points (£5) to get paid and each survey takes about 15 minutes and rewards you with 100 points.
It's possible to earn $3-$5 per hour.
#15 IPSOS I-Say Panel
---
Countries: US, UK, Australia (100+ countries)
Trust: 3/5
Frequency: 3/5
Payout: 2/5
Again another easy to join survey site that was founded in 1975 and conducts more than 70 million surveys a year.
Once you have 500 points you can cash out (typically get this in under 10 surveys).
#16 BONUS- Rakuten
---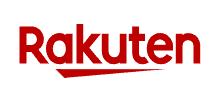 Countries: USA, UK, Australia (29+ countries)
Trust: 5/5
Frequency: N/A
Payout: 5/5
Sign up Bonus: $10 just for signing up
Now, Rakuten is not a survey site but it's in this post because it is by far the best cashback website that we have found.
All you have to do is click the link, install the extension and then shop online as normal. If you can receive cash back it will tell you automatically and give you money in your account.
As soon as you make your first cashback claim you will be rewarded a bonus $10 through the link below. It's an absolute no brainer as you don't pay anything for it or ever need to think about it!
If you are interested in making serious money online, check out the following posts:
Top Tips- The Survey Strategy to Make $200+ a Month
---
Since you're still here, I'm going to assume you can tell survey sites is a really easy way to earn a bit of extra cash each month.
However, it's important to be realistic about how much you can earn from survey sites.
But if you use these tips you'll find it way easier to make consistent money for giving your opinions, without spending all your time filling out surveys:
1. Create a New Email Address Only For Surveys
This is rule number one for getting the most out of survey sites. If you're like me, you probably find it very time consuming keeping up with all your emails as it is.
Survey sites will send you LOTS of emails and they can easily get missed in between emails about cat videos and the latest shopping discounts.
Make it a habit to check up on them each day at a certain time as some surveys will only be open for a day.
2. Sign up to as Many Survey Sites as Possible
Some survey sites will not send you many surveys. Some send loads.
But by signing up to multiple sites it increases the chances of having regular surveys to complete and get paid for.
You won't qualify for every survey because market research companies will want to pay people that fit a certain criterion (i.e. age, your interests, what country you live in etc.)
This leads onto…
3. Be Honest
It's tempting to try to guess what kind of audience the survey site will be looking for and adapt your answers to fit that.
The issue with this is it will become very hard to remember the white lies you have told on different survey sites. Always be honest and consistent with your opinions and when filling out your personal information.
4. Cash Out as Soon as Possible
Some sites will have restrictions on when you can spend the points or how long they are valid for.
If you reach the minimum payout amount it's usually best to withdraw it when you can. Note some sites may have bigger rewards if you get more points but this is rare.
5. Watch Out for Scams…
There are 3 clear ways to tell if a survey site is a scam:
You need to pay to join (you NEVER need to do this!)
Promises to make thousands of dollars a month
Require credit card details to join
I can almost hear your mind thinking, "but won't I get better surveys from paying sites?"
NO!

This is something we have found out the hard way but paying for a survey site is a sign that the site is probably a scam.
We've made this mistake so that you don't have to!
Legit Survey Sites That Pay You Money Summary
---
Imagine what it would be like if you could earn an extra few hundred dollars a month by giving your opinion whilst watching TV or during your lunch break.
Little by little you begin to realise that it is possible to make money from survey sites. There are tons of sites out there but don't let that overwhelm you. Use the sites on this page to start as they have all been vetted.
Using legit survey sites is possibly the easiest way to make money online. In fact, you can earn $45 just by joining the above websites.
But have you noticed that it will not make you thousands of dollars a month?
Keep changing for the better,
Mike
P.S. You can learn more about the proven 4-step process that has helped thousands of people all over the world to make money online to free up their time by clicking here.
Plus, kick start your journey to make passive income online below…