Is Immunotec a Scam? Unbiased Health MLM Review

You're probably here because you've seen this opportunity to work from home and you're wondering… is Immunotec a scam?
I'll put you out of your misery… no Immunotec is not a scam.
But is it this a great opportunity to work from home and quit your full-time job?
The rest of this Immunotec MLM review, with videos, will lay out the pros and cons of the opportunity so that you can make an informed decision.
Immunotec review- The overview and rankings
---
Name: Immunotec
Founder: Dr. Gustavo Bounous in 1996 (70 out of 100)
Website URL: www.immunotec.com
Type: Health and wellness MLM
Products (Including Pricing): 30 out of 100
Success Stories: 10 out of 100
Price To Join MLM: £24 ~ $32 membership cost + starter pack (£175 ~ $230) (50 out of 100) + £63 ($83) a month to stay "active"
Maketimeonline.com Rating: 40 out of 100 (check out my #1 recommendation, 97 out of 100)
What To Look For In An MLM:
Low start-up fee & maintenance cost– ✅
High-quality affordable products – ❌
You don't have to carry inventory – ✅
Generous compensation plan – ✅
An affiliate-like system – ✅
Company is in the early momentum phase – ❌
Immunotec pros and cons
---
Pros
Been around for 20+ years
BBB accredited
Free website provided
Cons
Expensive products
99% of MLM distributors lose money
Less than 1% earn more than $2,500 a month
No real training on internet marketing
Not in the early momentum phase
What is Immunotec?
---
Immunotec is a health and wellness Multi-Level-Marketing company.
Their main product is Immunocal, which helps to increase an antioxidant called "glutathione" in the body and provide a full functioning immune system.
The company also offers every day people the opportunity to make money from home by promoting the products and recruiting more people into the company.
You can learn more about Immunotec in the 3-minute video below…
So it's starting to sound like a pretty interesting opportunity right?
But you probably know the video above is just a "promotional video". So if you're like me you're probably asking yourself…
Is Immunotec a pyramid scheme?
---
Technically speaking… no Immunotec is not a pyramid scheme.
It's possible for consultants to earn an income from selling the products, they do not have to recruit more people into the company to earn money.
However, to earn a full-time income these consultants will really need to recruit more consultants into their "downline".
What is a pyramid scheme?
---
A pyramid scheme is when a company recruits members by promising them payment for recruiting more members.
An outright pyramid scheme doesn't sell any products or services, they just help you to recruit more people into the company.
They are illegal in almost every country as the system is unsustainable and impossible for everyone to earn money as you can see in the diagram below…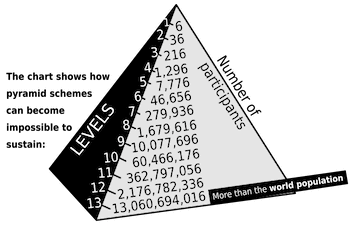 Despite these schemes becoming less common, you can still find some MLM companies that really operate as a "pyramid scheme in disguise".
Some MLM's use a product or service to disguise the fact that it's really just a company that rewards people to recruit more people into the company.
We'll look into this later in this Immunotec review, but for now, you can educate yourself a bit more on this with the 5-minute video below…
How does Immunotec work?
---
Immunotec provides "Immunocal" health packs that help people to increase their glutathione levels and immune system.
They save thousands of marketing dollars every month by offering "consultants" commission for selling these products.
It's kind of like a "win-win" in theory…
Immunotec saves money…
Everyday people have the chance to work from home and be their own boss.
So what are the products on offer at Immunotec?
Immunotec products
---
Immunotec appears to have significantly reduced the number of products they offer as a company.
It seems like at one stage they offered skin care products such as moisturiser with Immunocal in plus toothpaste, shakes and eye cream.
However now, the only products on offer on their website is :
Immunocal (or Immunocal platinum)
Plastic shaker cups
Immunocal is a 10-gram sachet of whey protein isolate, which can help the immune system.
Watch the 5-minute video below to learn more about Immunocal and the research behind it…
How to make money with Immunotec
---
Just like most MLM companies, there are 2 main ways to earn money with Immunotec:
Make a commission from sales of the products
Recruit more people into the company to earn bonuses and commission from their sales
Before we dig into the confusing compensation plan…
How much does it cost to join Immunotec?
---
Again the price to join seems to have changed a bit from research I have done compared to the past (I guess the amount of products on offer changes things).
It costs £24 ($32) to get the consultant welcome kit.

That comes with the following items: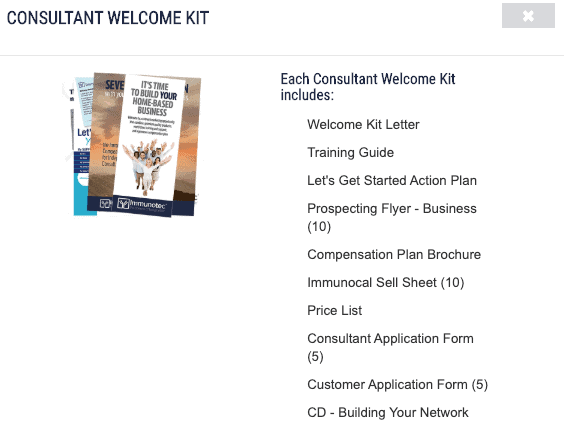 But to be successful in any MLM company you really need to try the products. So you can get a reduced starter pack for £175 ($230), which comes with:
2 boxes of Immonocal
1 box of Immunocal Platinum
3 shaker cups
But it doesn't end there…
To earn the residual income and the bonuses from your downline (the main way to make a good monthly income in Immunotec) you need to "stay active".
An active consultant needs to personally purchase something every month…


The cheapest item on offer is the shaker cups. So unless you want a load of plastic shakers you are going to need to purchase Immunocal each month.
This means spending £90 (with 30% off is £63 aka $83) each month.
For your first year that's a total spend of:
Minimum total cost for year 1 = $1,290
Immunotec compensation plan
---
For some reason, MLM companies like to make their compensation plans harder to understand than running a marathon without any legs.
But just remember all you need to know is there are 2 ways to make money:
Sell Immunocal
Recruit people
The compensation plan claims there are 7 ways to earn money:
Customer Retail Profit (30%)
Customer AutoShip Profit (your consultant price minus their discounted autoship price… you make around 5% commission)
Business Builder Bonus (5-20% bonus of CV for recruits sales in the same month you recruit them)
Customer Volume Bonus (5-20% bonus of CV of your first level customers)
Residual Commissions (see chart below)
Moving Up and Accelerated Bonuses ($200-$10,000 bonus for "promotions")
Sponsor Moving Up and Accelerated Bonuses ($200-$10,000 bonus for your downline's promotions)

But do you notice these 7 ways fall under the 2 ways I said?
If you want to see this more visually you can watch the last 3-minutes of this video…
Or you can see the full 8-page compensation plan here.
Now I can almost hear your mind thinking…
Is Immunotec a scam?
---
No, Immunotec is not a scam.
They offer some legit products and pay consultants for selling and recruiting people.
There's nothing illegal about this company.
However, just because an opportunity to make money from home is legitimate it doesn't mean it will suit you.
The rest of this Immunotec review will help you make an informed decision if it's right for you or not.
Just to be fully transparent with you, I am not a distributor myself and I do not endorse it in any way.
I have researched the website, testimonials and information on the Internet to get to the bottom of what this program genuinely does. This is because I have been burnt from programs just like this in the past and I want to prevent others from making the same mistakes. If you'd like to learn more "Ways to Spot an Online Marketing Scam" then click the highlighted text.
Related content:
Immunotec: The good
---
Here are some of the things I like about Immunotec…
Key Terms:
Black Hat Methods – Using lies and unethical methods to make someone buy something
White Hat Methods – Being honest and genuine to help people make informed decisions about purchases
Pyramid Scheme – recruits members via a promise for payment from referring others to the service rather than providing a product
Affiliate Marketing- Connecting a customer to a product they are looking for and receiving a commission for doing so
Red Flag – A warning sign
#1 Running for over 20 years
---
It's very unlikely Immunotec is an outright scam or pyramid scheme if it's lasted for over 20 years in business.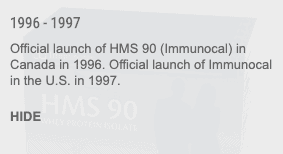 There are organisations such as the Federal Trade Commission who check up on these types of companies.
So it's possible for an organisation to slip under the radar for a few years, but 20+ years shows it must be legitimate.
#2 BBB accredited
---
Another great sign that Immunotec is not a scam.
The Better Business Bureau has accredited the company since 2015 and doesn't have any customer complaints, which suggests the customers are pretty happy with the products and customer service.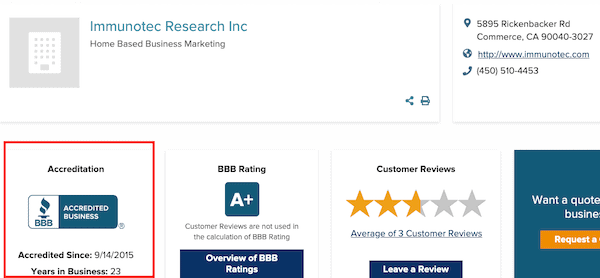 Another good sign for the company!
#3 Free website provided
---
The consultants are provided with a free website to promote the products (similar to the screenshot below…)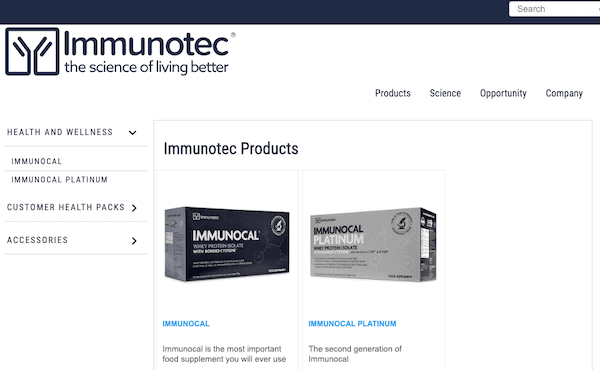 Using internet marketing is so important to run any business today but it's especially important for MLM companies.
The good news is that if you can "drive traffic" to this website you could make sales when you sleep.
The bad news is this is a duplicated website for every consultant so you won't be able to have control of the website and get "free traffic" from sources such as Google (this is called SEO aka search engine optimisation)
Immunotec: The not so good
---
Here are some of the bad parts of Immunotec that you should be aware of before diving in…
#1 Expensive products- "pyramid scheme in disguise" warning
---
This is always the first thing I check with any MLM company.
Did you know that expensive products in comparison to other items on the market is a sign the company may be a "pyramid scheme in disguise"?
The reason is simple…
Nobody in their right mind would buy these expensive products compared to cheaper options.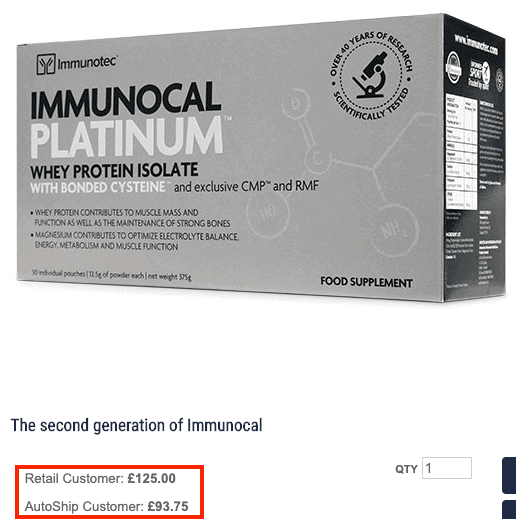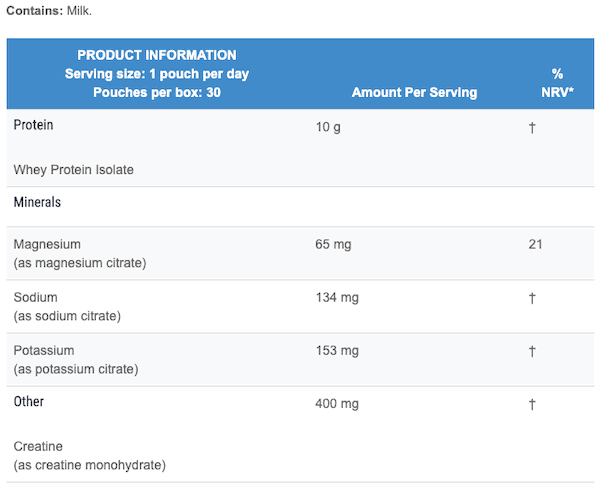 Immunocal platinum costs $5.47 per sachet.
Amazon's Glutathione tablets cost between $0.32- $0.88 per tablet.
Very highly rated Whey Protein Isolate costs $1 per serving.
That is between a 450%-1,700% mark up for similar products!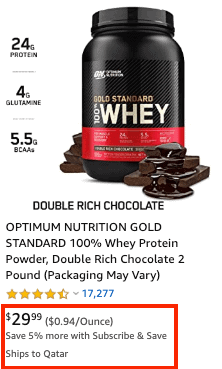 However, when MLM companies have a requirement for consultants to buy products to stay active (like Immunotec does) then they have created repeat customers…
And there are more incentives for these consultants to recruit more consultants rather than sell the products!
Just check out the compensation plan again.
#2 MLM'S success rate (1%)
---
The FTC released a study on over 350 MLM companies.
They found that 99% of MLM recruits lose money!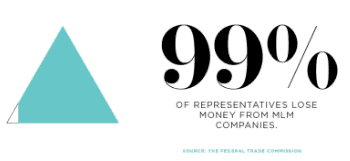 Once you understand the monthly requirements to stay active and the expensive costs of many MLM's you can start to understand how this is possible.
But I know what you're thinking… maybe Immunotec is different…
#3 Less than 1% earn over $2,500 a month
---
 Here is the Immunotec Income Disclosure Statement they published in 2016…
Only 2.5% of consultants made more than $1,000 a month on average. And this is not taking into consideration any of their expenses to run the business such as paying for advertising or additional training or the hidden monthly fees.
It just shows that the income potential is not really a "work from home and quit your job" income.
#4 No real training on internet marketing
---
The most successful MLM consultants learn how to use the internet to sell for them 24/7/365.
However, Immunotec doesn't provide any real marketing training other than the generic… "be active on social media about the great sachets".
In 2018 I had no idea how to create an online business. But the skills I have learnt over the past year has helped me to learn how to use the internet to get visitors for FREE to this website that you are reading right now…
That screenshot above is how many people find my website on Google each month without me spending any time or money advertising my website.
Talk about passive!
Do you notice the rate of growth too?
#5 Not in the early momentum phase
---
Something else I look for in MLM companies is if they are in the "early momentum" phase.
It's no secret that the most successful consultants in MLM companies "got in early" and helped the company grow.
As you can see from Google trends, Immunotec is not in this stage anymore.
There are certain MLM's such as Farmasi, that are growing and offer a better alternative if you really do want to take part in an MLM company.
Related content:
My opinion – Immunotec
---
If you like the Immunocal products and want to use them every month personally then it may be worth becoming a consultant to get the 30% discount.
Plus you could make a bit of pocket money if you have some friends that want to look after their immune system.
But, my overall opinion of Immunotec could be summed up in 2 words…
If you're looking for an opportunity to work from home and quit your full-time job, this really isn't one for you.
But is there another way?
Is there a different opportunity?
---
I'm not a massive fan of MLM companies. It's not because they are illegal or not profitable, I know some people that do great from them.
It's because of the restrictions and the expensive costs involved and the simple fact that you need to sell to family and friends.
I stumbled across the affiliate marketing business model in 2018 and it immediately made more sense to me because:
You don't need to recruit anyone
You have complete control to promote any products you like and build a scalable business
It's free to get started
In fact, with affiliate marketing…
I actually quit my full-time job by the end of 2019 and my income only goes up every month.
It also means I can work on my business from anywhere in the world…
If you'd like to find out exactly how I've done this then click the link below…
Immunotec review: The "MakeTimeOnline" final word
---
So is Immunotec a scam?
No!
But is it a great opportunity to work from home and quit your day job?
You be the judge. All the information you need to decide is in this Immunotec review.
Keep changing for the better,
Mike
P.S. Since you're still here, I'm going to assume that you are interested in making money online to free up your time. So check out my review of my #1 recommended program and join the form below to learn exactly how I make money online…