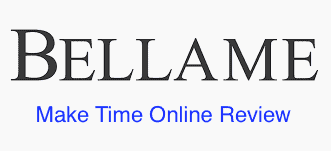 You're probably reading this because you want to know "is Bellame a Scam?"
Chances are someone has approached you to tell you what an amazing opportunity Bellame offers you to work from home.
But deep down, you are wary that the company is just a pyramid scheme.
Well, I'm going to let you know right now that the company is legit.
The rest of this unbiased Bellame review, with videos, will show you exactly what the company is about with the pros and cons of joining. This means you can make an informed decision about whether the opportunity is right for you or not.
Bellame Review- The Overview and Rankings
---
Name: Bellame
Founders: Scott & Melissa Thompson in 2017 (90 out of 100)
Website URL: bellame.com
Type: Personal Care MLM
Products (Including Pricing): 30 out of 100
Success Stories: 10 out of 100
Price To Join MLM: $49- $299 for the starter kit & $100 personal sales/ Month (30 out of 100)
Maketimeonline.com Rating: 40 out of 100
What To Look For In An MLM:
Low start-up fee – ❌
High-quality products – ✅(but expensive)
You don't have to carry inventory – ❌
Generous compensation plan – ✅
An affiliate-like system – ✅
Company is in the early momentum phase – ✅ (but not really growing)
Bellame Pros and Cons
---
Pros
Still a new company so you can join in the early days
Focus on selling products to get promoted rather than recruiting people
Experienced owners
Cons
Expensive products that will be hard to sell
It's in a crowded niche
Only 1% of MLM recruits make money
No income disclosure statement to see how other people are doing
The new company has already plateaued
What Is Bellame?
---
Bellame is a Multi-Level-Marketing beauty company.
They promote and advertise their personal care products by offering their MLM consultants commission on any products they can sell.
This basically means Bellame saves money on advertising costs and real people can earn money from home by promoting their products.
Simply put… it's a win-win!
The 3-minute video below explains the Bellame company pretty well…
So it's starting to sound pretty exciting right?
Well, first of all, let's dig into who runs the show. This often proves how well the company will do over time.
Who Owns Bellame?
---
Melissa and Scott Thompson started Bellame in 2017.
Melissa has a background of working in the beauty industry as well as "social selling".
Social selling is basically using social media platforms such as Facebook or LinkedIn to build a community of people with a particular interest.
Melissa blogged and communicated with her community of likeminded people within the beauty industry.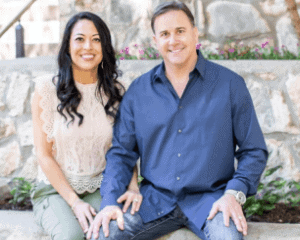 And what many of these people were interested in were two things:
Personal care products
Working from home
With Melissa's background in the beauty industry and Scott's background in digital marketing, they make a great team in delivering the MLM opportunity. Without any blemishes to their personal records that can be found easily, they seem like pretty legitimate people with good intentions.
However, this is their first MLM business venture and the company is still relatively new, so only time will tell how well they get on.
How Does Bellame Work?
---
Bellame obviously uses the MLM program to promote, advertise and expand the business.
However, they also use science-backed technology to make certain products stand out.
Check out the 1 minute video below, which explains the use of their patented Soluxomes.
So it really is starting to look like the real deal!
Let's dig into the products a bit more as this is always the lifeblood of any business.
If the products stand out, they can often sell themselves and bring back repeat customers…
Bellame Products
---
There are 2 main categories within the Bellame collection:
They also provide a range of accessories including sponges, brushes and makeup kits.
However, this Bellame review will dig into the 2 main categories…
Skincare
There are different types of products within the skincare section but the most popular items are:
Dream Luxe Sleeping Mask – $78/50ml
Acqua Lumiere Collection:
Hydrating Cleanser ($48 retail price, $43.20 Beauty Passport)
Hydrating Eye Cream ($68 retail price, $61.20 Beauty Passport)
Moisturizer ($78 retail price, $70.20 Beauty Passport)
Hydrating Serum  ($88 retail price, $79.20 Beauty Passport)
The 3-minute video below explains more about the Acqua Lumiere Collection to show how it stands out…
Makeup
The main types of makeup on offer at Bellame are:
Luxe Color Palettes (eyeshadows, bronzer, highlight, blush) – $68
Moisturizing Lip Gloss – $27/5.5ml
Moisturizing Lipstick (in 6 shades) – $28
You can find all of the products on sale in the Bellame shop.
Also note that there are many more MLMs that are selling the same stuff as Bellame:
So, let's talk about the costs…
How To Make Money With Bellame
---
If you're like me, this is probably the bit you're really interested in.
The products are super important to know about and it's crucial to understand who owns the company so you can see if it's legit.
But none of that matters if it's going to be crazy hard to earn any money.
There are 2 main ways to earn money from the Bellame MLM opportunity:
Commission from product sales
Bonuses for recruiting more people into the MLM company
Before we find out exactly how I bet you're wondering…
How Much Does It Cost To Join Bellame?
---
To join Bellame as a partner (also called consultant or influencer) you need to purchase a starter kit.
There are 2 choices for this:
Digital-

$49

(Website for 12 months & 25% personal product discount)
Influencer Kit-

$299
This Influencer Kit includes the basic tools to start your business with Bellame:
12 months Bellame boutique website
1 Bellame box
1 Bellame binder & training materials
Loads of products!
You can then add on more products, samples, brochures etc. for a discount.
Click here to see the full starter-kit info.
You also need to make 100 PV sales each month to stay active (which is around $100 a month. If you can't sell this you will need to pay for this!)
Bellame Compensation Plan
---
Every MLM compensation plan you will find seems crazy complicated.
But to keep things simple there are really only 2 ways you will earn money from Bellame:
25-40% commissions on selling their products
Bonus commissions on any sales someone you recruit make
To be brutally honest, and address the elephant in the room… you will need to recruit people into the business to make decent money.
This is the main compensation plan table you need to try and get your head around if you want to understand the nitty-gritty…
So there are actually 10 ways to earn money from Bellame:
Retail Sales Commissions
Beauty Passport Commissions
Elite Sales Bonus
Sales Mentor Bonus
Business Building Bonus
Personal Generation Bonus
1st Generation Bonus
2nd Generation Bonus
3rd Generation Bonus
Infinity Bonus
Do you notice they all fall under the 2 ways I mentioned earlier?
Affiliate Ranks
There are 8 ranks in the Bellame compensation plan:
Partner: You reach this rank when you sign up and maintain $300 worth of retail sales over 3 months ($100 a month)
Senior Partner: 500 PV + recruit a partner
Executive Partner: 1000 PV + recruit at least 3 Partners
Director: 500 PV and 3000 GV a month + recruit and maintain at least 4 Partners
Senior Director: 500 PV and 3000 GV a month + recruit 3 Partners and 1 Director
Executive: 500 PV and 3000 GV a month + maintain at least 2 Partners and 2 Directors
Diamond Director: 500 PV and 3000 GV a month + maintain 4 Directors.
Platinum Executive Director: 500 PV and 3000 GV a month + maintain at least 6 directors +$125,000 in total monthly downline sales volume. 
Each rank gives you more benefits and commissions from your "downline" sales.
The 13-minute video below explains exactly what you need to do to become a director and the benefits of doing so…
Find the full compensation plan here.
Is Bellame a Scam?
---
The short answer is no.
The longer one is below…
There are two main ways an online course can be a scam:
Take your money and run off into the sunset, never to be heard from again
Provide some information but it doesn't live up to their promises
Bellame offers legit products and it is possible for people to earn money from promoting the products and recruiting more people into the MLM program.
However, just because it's legit it doesn't mean it's right for you.
The rest of this Bellame review will reveal the pros and cons to help you decide if it's right for you.
Just to be fully transparent with you, I have not purchased this program myself and I do not endorse it in any way.
I have researched the website, testimonials and information on the Internet to get to the bottom of what this program genuinely does. This is because I have been burnt from programs just like this in the past and I want to prevent others from making the same mistakes. If you'd like to learn more "Ways to Spot an Online Marketing Scam" then click the highlighted text.
Related content:
Is Bellame A Pyramid Scheme?
---
You probably think that the answer to "is Bellame a scam" answers this one.
However, it's actually two different questions.
It is possible to make money from Bellame without recruiting more people into the company.
Therefore, it's technically not a pyramid scheme.
But because of the lack of money you can make from selling their products it is actually very close to being a pyramid scheme in disguise…
What Is A Pyramid Scheme?
---
A pyramid scheme is when a company recruits members by promising them payment for recruiting more members.
Technically there are no products sold or any other ways for recruits to make money other than recruiting more people to join the company.
The issue with this is… eventually the world will run out of people that can join!
It's actually surprisingly sooner than you may think too!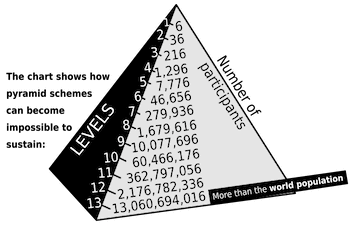 As you can see just by recruiting 6 members each the world's population is not enough to cope with a 13-level company!
…and most pyramid schemes require you to recruit more than 6 people each to make any decent money!
Check out the 5-minute video below to learn how to spot and avoid a pyramid scheme…
Bellame: The Good
---
Here are some of the things I like about Bellame…
Key Terms:
Black Hat Methods – Using lies and unethical methods to make someone buy something
White Hat Methods – Being honest and genuine to help people make informed decisions about purchases
Pyramid Scheme – recruits members via a promise for payment from referring others to the service rather than providing a product
Affiliate Marketing- Connecting a customer to a product they are looking for and receiving a commission for doing so
Red Flag – A warning sign
#1 Focus on Sales to Get Promoted
---
You will need to sell a lot of products and generate a lot of income for Bellame through PV and GV points to get promoted.
You could technically get promoted all the way to the highest trank by only recruiting 4 or 5 people.
However, in reality, you will actually need to recruit a lot more than this as we'll find out later in this Bellame review…
#2 Experienced Owners
---
Melissa Thompson has a lot of experience in the beauty industry.
She also understands the importance of "social selling".
For any MLM partner to do well, they need to use the power of the internet to help sell for them 24/7/365.
Her husband, Scott, also has experience as a digital marketer.
If you can find a good "sponsor", with online marketing experience, you could be onto a winner with this company.
#3 Still New
---
This is actually quite a good thing for MLM companies.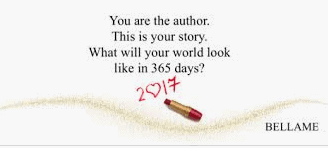 Typically the most successful MLM partners join the program in the early days as there are a lot more people that can still join.
If an MLM company has been going for years you can often have missed the boat on getting in at the best time.
Bellame: The Not So Good
---
Here are some of the bad parts of Bellame that you should be aware of before diving in…
#1 Expensive Products That Will Be Hard To Sell
---
You probably know that there are so many other similar products on the market.
For comparison, Avon's Eye Cream is priced at $22, and its lip gloss is at $11.
Bellame's Hydrating Eye Cream is $61 and their moisturizing Lip Gloss costs $27.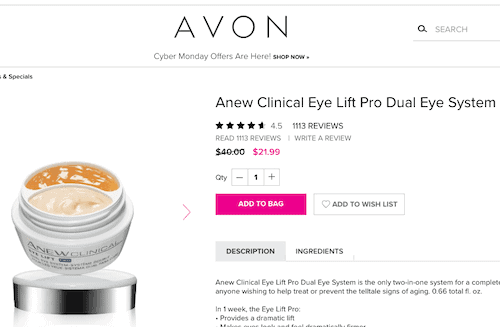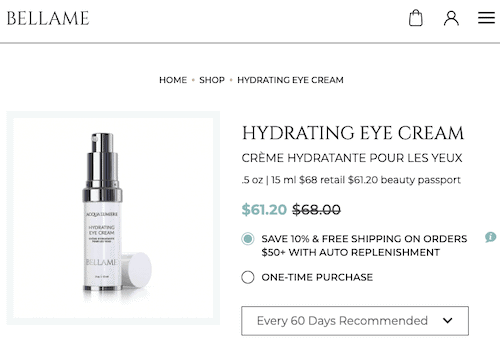 Many women would gladly spend more on a quality skincare product.
However, there are so many to choose from that it's possible to get great quality products for a fraction of the price.
This leads us onto…
#2 Crowded Niche
---
The personal care market is super crowded.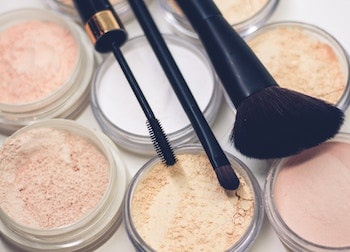 There are just so many products out there.
The majority of women find a product that they like and to stick with it.
Close friends may be tempted to try some of the makeup or skincare samples but if they prefer their usual brand, they won't buy it again.
People are creatures of habit so you are totally reliant on the products selling themselves compared to the thousands of others out there.
This means you don't really have too much control over your own "business".
#3 MLM'S Success Rate (1%)
---
The FTC produced an eye-opening study.
From over 300 MLM's in the study, they found that 99% of MLM recruiters lose money!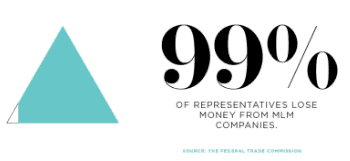 You probably knew the number would be high.
But if you're like me I bet you didn't know it was that high?!
#4 No Income Disclosure Statement
---
Bellame is still too new to produce an income disclosure statement (although they will probably have to by the end of 2019).
This means you have absolutely no idea how well other MLM recruits are doing like other more established MLM companies.
Obviously this doesn't always mean you will achieve the same results as others but at least it gives you an idea of what's possible.
#5 New… But Already Plateauing?
---
This is a major red flag for me!
The best thing about getting into a new MLM is that you can jump on the upward trend and interest of people joining.
However, when you compare the company to other very similar MLM companies like Farmasi, the data doesn't look good…
This is the trend of how many people are searching for Bellame compared to Farmasi on Google.
You can read my full review of Farmisi here if you are really interested in joining a beauty MLM program.
Related content:
My Opinion – Bellame
---
It just isn't as good as other similar opportunities.
If I was set on joining a beauty MLM company I believe Farmasi is far superior because:
There is a huge upward momentum still
The products are much more reasonably priced
You don't have ANY monthly costs/ need to hoard products
In my opinion, anyone that does well from MLM companies understands the importance of selling online.
The internet can sell for you 24/7/365 even when you're sleeping or spending time with your family.
This is why there is such a difference in income between the super high earners and 99% of recruits that lose money.
However, if you are anything like I used to be, you probably have no idea where to even start with online marketing…
Is There An Alternative?
---
It wasn't that long ago that I was still trying to figure out how it's possible for people to make money online.
I wanted to find a passive income system that ticked a few boxes:
I could work on part-time when I wanted (I was still in a full-time job)
Therefore I needed it to not cost a fortune to start and maintain
Didn't need me to sell stuff to my friends and family
It was in September 2018 that I found Wealthy Affiliate.
In September 2019 I quit my full-time job.
The best thing about it is:
It's free to start (no credit card details are required)
You are taught how to get qualified traffic brought to you for free (just think about how you found this review… there was no money or time spent from me promoting this!)
There is support from hundreds of thousands of other online marketers
You don't need ANY technical skills to start
If you want to promote any MLM program this training means you can create your own online business to promote anything. You won't be tied into one MLM company and it will give you the skills to make money in your sleep…
When you try out this program you will see why so many people recommend it.
Bellame Review: The "MakeTimeOnline" Final Word
---
So is Bellame a scam?
Absolutely not.
Is it the best opportunity for you to make money from home?
Not in my opinion.
Farmasi is a much better beauty MLM opportunity, but no matter what you do, you will need to learn how to use online marketing to make money.
This is how the 1% make serious money with MLM programs.
Keep changing for the better,
Mike
P.S. Since you're still here, I'm going to assume that you are interested in making money online to free up your time. So check out my review of my #1 recommended program and join the form below to get $950 worth of marketing freebies…