MTO3- There are affiliate links on this page about financial freedom with Grant Sabatier, which means I may receive a small commission if you were to purchase something through a link. read the full disclaimer here.
Main message: Decide what life you want to live, then figure out how you can get there.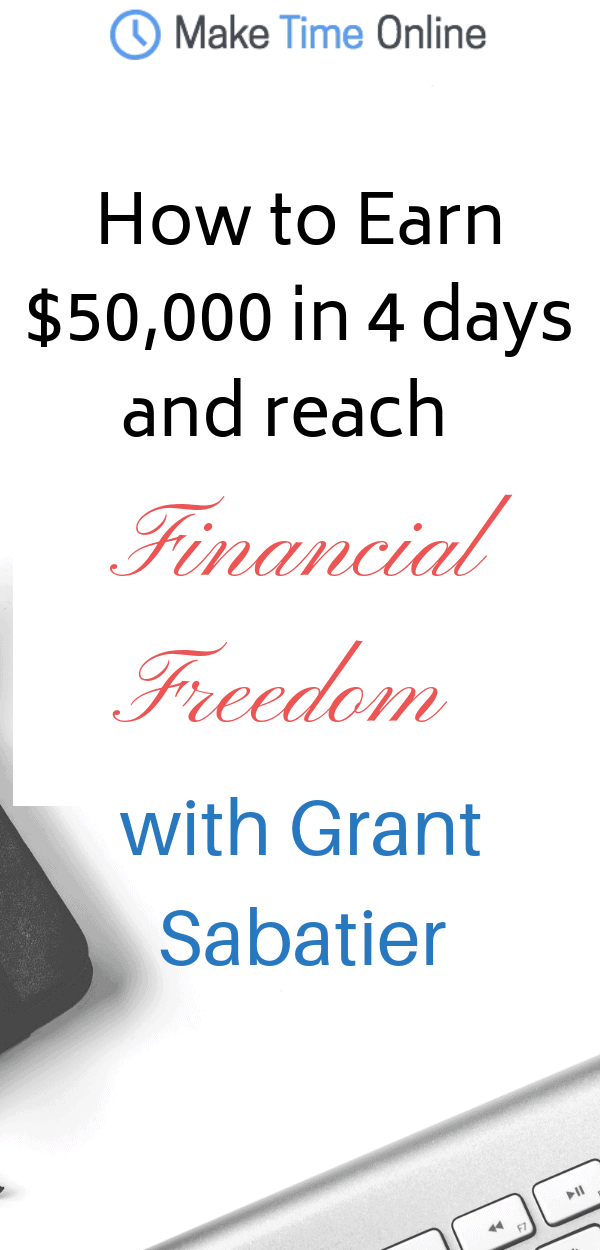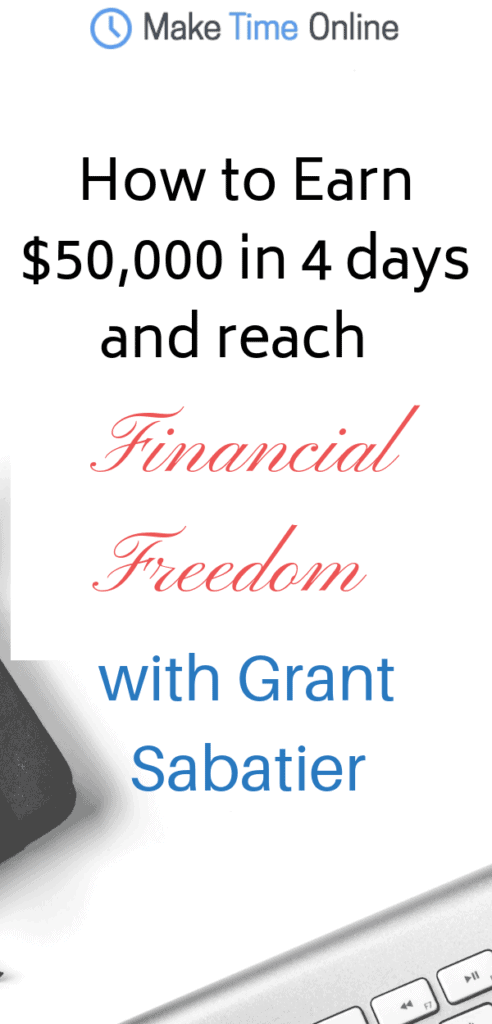 As you listen to this podcast about financial freedom with Grant Sabatier, you will discover how it's possible to use your own skills to make more money.
Grant found an opportunity with Google campaigns in 2010 and piggybacked the skills he learnt (for free off YouTube) to create the life he wanted.
This meant he went from…
$2.26 to Over $1 Million in 5 Years?!
---
2 mins
Say what!!?
I'd like to point out this is while Grant was working in a pretty "normal job" in a digital agency. Oh, and he was 30 years old when he reached $1 mil!
He wasn't some brain surgeon or sports star.
He was just like almost every person you know!
Listen in to find out:
How Grant did it
What traits successful people have
The most important thing people need to do first
Some of Grant's Side Hustles
---
13 mins
He may have had a normal job but what Grant did for fun is very different to most people.
Here's what most people do:
Slump in front of the TV for 4-5 hours a day
Watch hours of sports every week
Play sports
Going to bars with friends
This is what Grant was doing:
Running Google ad campaigns for brands
Flipping Vintage Volkswagon campervans
Flipping Vintage mopeds
He owned a moving company at one point
Buying and selling domain names
Writing white papers (snore!)
Invested in a friends dog walking company
Building websites for law firms
He was learning new skills and capitalising on situations to make more money. This is a skill that anyone can learn.
As you can see marketing was a big part of Grant's success. And Pinterest is a great place to learn marketing as it is designed to get users to click on content… If it's used in the right way!
How Did Grant Make $50,000 in 4 days?
---
15 mins
In 4 days? Shut the front door!
Imagine what you would do if you knew how to do this…
Well, here's how:
He used Craigslist to find one small law firm who wanted a website for $500.
He knew the first client was the most important!
By over-delivering it's possible to network using someone else's connections.
This is how Grant met a larger law firm with 100 employees. Obviously, they will have a bucket load more dollar!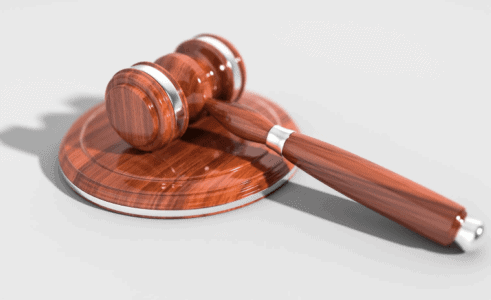 He knew what the market rate was for this kind of work as he worked for a digital agency.
His company would charge between $120,000-$150,000.
This gave Grant a MASSIVE advantage as he was only one guy!
Therefore, he could offer to build the website in half the time for much less.
Are you beginning to see that the $50,000 was plucked out of thin air?
Grant told them he could build it in 2 weeks. But because he had the system already he built it in 4 days…
And waited 2 weeks before sending it to them!
He knew if they said no, he had nothing to lose!
Wouldn't it be amazing to know this?… you have nothing to lose. So this then snowballed and he ended up getting more recommendations.
Grant started to shoot for the stars and ask for $120,000 per website.
If they said they couldn't afford this then he asked what they could afford.
They may come back with $84,000.
Would you accept that?
The more you read this article the more you begin to notice how it may be possible for you to create these monetisation methods.
Related Articles:
Optimise Your Full-Time Job
---
21 mins
This is the first step to making more money.
Grant goes into detail in his book about how to:
Increase your benefits
Get a raise
Improve your working flexibility.
Find out more detail about this in my review of Grant's book:
A Side Hustle Can be ANYTHING!
---
22 mins
Now, I can almost hear your mind saying… but I don't work for a digital marketing agency. Or I don't know how to build websites.
… Neither did Grant at one stage! But just like him, you can learn these skills!
In his book, Financial Freedom, there's a story about a guy who made $50,000 from his day job.
What most of his colleagues were completely unaware of was that he also made over $200,000 a year on the side!
Let me ask you this… What do you think his side hustle was?
I bet my house you didn't guess dog walking!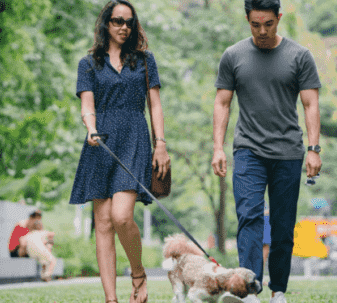 The point is you can make money from almost anything!
Grant talks about how anyone can use their interests and hobbies to make more money:
Write down a list of your hobbies
Write a list of your skills
See where they overlap and brainstorm money making ideas.
Related article:
And are you wondering what some of your skills may be?
Well, chances are that if you've ended up on this website you already have more skills than you think.
Blogging and creating a website brings about a heap of skills that you can monetise. From copywriting to proofreading to social media marketing and website design.
If you'd like to set a website up in the best way for monetisation then check out this 11-day course, for free!
It includes:
How to write quality content
How to optimise the 2 most important pages on your website
The secret to getting traffic on tap
What most bloggers do wrong!
And much more…
Investing
---
25 mins
We mentioned briefly about Grant's super duper investment strategy.
It honestly stands out like Shaquille O'Neil at a midgets conference!
You must check this out as it's so different from anything I've read or heard of before!! Read more about this in "The Ultimate Strategy to Earn Passive Income and Retire Early".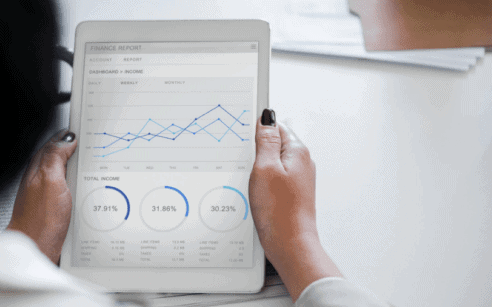 If you can increase your income from your job, make money on your side hustles and invest then you will be crushing it!
Small changes = big difference
Don't go chasing $1 million in one year or a drastic big innovative change.
Make small changes!
Now, let me ask you this…
What could you learn today that could help you make one of these small changes?
Related article:
How to Live Your Dream Life…
---
31 mins
During this section Grant goes into more detail about:
How to set life goals
The questions you should ask yourself to find out what life you want to live
Grants next steps to help more people
How to "exist" more
The top 3 tips he would give to himself before he started this journey
The more you listen to this podcast the more you realise Grant is genuinely trying to help people and create more meaning and purpose in his life and yours.
Financial Freedom with Grant Sabatier Links
---
Contact Grant:
grant@millenialmoney.com
Twitter @millennialmoney
Instagram @millenialmoneycom
Action
Get Grant's book Financial Freedom, I honestly cannot recommend it enough…
Read 10 pages today!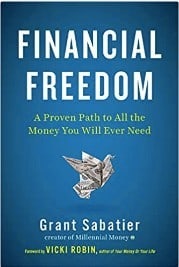 Related articles:
Financial Freedom with Grant Sabatier Summary
---
Can you define success for yourself?
This means you can work out what trade-offs you need to make to get there… You may be much closer than you realise.
Here's a bunch of takeaways:
Success is built around a few key decisions
A lot of people are ONLY 2 or 3 steps away from living the life they dream of
Say "no" a lot more than you say "yes"
Optimise your job first!
Start testing things out for a side hustle, you don't need to go all in- find free or low-cost information
What you want in life may well be right in front of you already
Some questions to ask yourself:
What would my ideal day look like?
What does success mean to me?
Why am I doing all of this?
What is enough for me?
What truly makes me happy?
Just picture this for a moment… Your life in 5 years looks exactly how your ideal day looks like. But every day.
Drop a comment below about what side hustles you have tried or any questions you may have for Grant… or send me a direct message here
Keep changing for the better,
Mike
P.S. If you are interested in making money online to free up your time, check out this 1-minute video to see more information about my #1 recommended program…