If you are reading this page then you are probably looking for a way to make an additional stream of income.
You probably know that making money online is not as easy as most programs make out. However, there are people all over the world that make a full-time income working from anywhere with an Internet connection and for as long as they like. 
This myEcon review will explain what the company is about and whether you should spend your money and time on it. 
myEcon Review – The Overview and Rankings
---
Name: myEcon
Owners: Ivey Stokes (5 out of 100), Alvin Curry (5 out of 100)… Larry Gates, Carliss Curry, June Collier (listed on the website but are not owners)
Website URL: myecon.net
Support: 85 out of 100 
Training: 10 out of 100 (it can depend on who refers you)
Success Stories: 75 out of 100
Price: $49.95 and then $34.95 recurring fee (additional Income Shift Pro for $25 per month)
Maketimeonline.com Rating: 38 out of 100
Pros and Cons on MyEcon
---
Pros
It can help people improve their credit score
It's a legitimate company & a way to start your own business
People have proven they can make money from the MLM program
Cons
Many products can be found for cheaper (and/ or better) elsewhere
Upfront costs to get started using the MLM program- no trial period
Very reliant on your "team" if you start the MLM program
Typically most people do not make money from MLM programs
You have to sell the myEcon MLM program or products to make money
What is my Econ About?
---
myEcon is a Multi-Level Marketing organization that operates out of the United States from its headquarters. The "business opportunity" is known by its full title, MyEconomy.
They boldly claim that they can teach anyone who enrolls in their program the skills necessary to be successful in all aspects of life. This can be accomplished by adhering to the guidelines described in the "Income Shifting" membership package.
According to this company's website, the Chief Executive Officer is a man named Larry Gates. The business was established in 2005 by an unproven collection of investors and businesspeople.
However, after doing some research, it is discovered that a person by the name of Ivey Stokes is the true founder of myEcon and has a net worth of more than 700 million dollars. Strangely, it doesn't say anything about that on their website.
Regardless, the company offers a wide variety of items and services for sale, ranging from those related to health and wellness to those aimed at assisting customers in raising their credit scores.
Naturally, their items are marketed through a vast network of people looking for business opportunities and calling themselves "sales associates." On the other hand, most people who join the company do so to launch a business that can be run from their homes.
These sales associates are not only allowed to sell their company's products but also allowed to recruit new customers for the company's business potential.
Simply put it does 2 things:
Sell a range of products (mainly financial related, but also coffee beans and health stuff… go figure!)
Provide an MLM (Multi-Level-Marketing) program business opportunity
We'll cover the products that myEcon sells soon, but first…
What is an MLM Company? 
---
Multi-Level-Marketing is basically the same a pyramid selling, network marketing or referral marketing.
If you were to join an MLM program you could receive money in one of two ways:
Selling products of the company and receive a commission of the sale
Getting commission on sales and referrals of people in your "down line"
This means that if someone were to join the company you recommend you can receive income from any purchases (or recurring fees… remember myEcon costs $35 per month!) they make and any purchases their clients make (or their referrals recurring fees).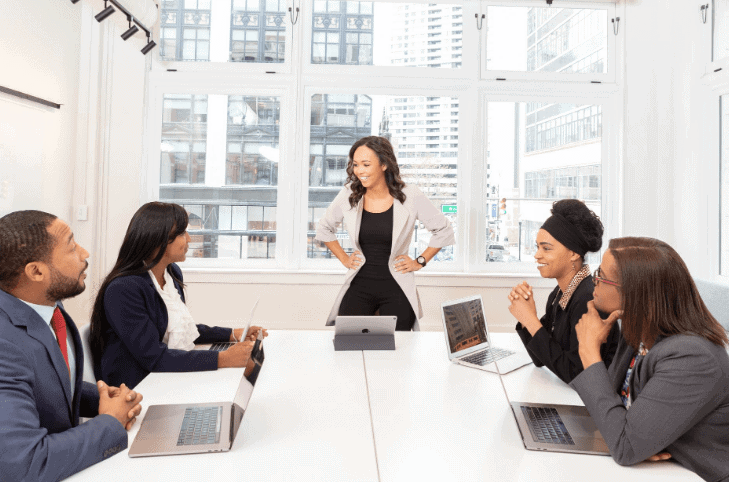 Long story short…
You're encouraged to promote the company and create a "team" of people under your referral program aka your "downline"!
Who Founded myEcon?
---
You probably know that the founders will show a lot about the integrity of a company.
Based on the "About Us" section on the company's website, it was founded in 2005 by a small group of entrepreneurs. But it's not clear who they are!
This leads us onto …
13 Reasons to Avoid myEcon in 2019
---
#1 – The Owners Are Not Mentioned on the Website
Luckily for you, I've done some digging (aka Googled it!) and found that the owners are Ivey Stokes and Alvin Curry, former Chairman and CEO of Maxxis Group Inc. This MLM style company declared bankruptcy in 2003. 
Larry Gates, the CEO/COO of myEcon was also involved in Maxxis.
This doesn't mean you are a bad person if your business goes bankrupt. Just think about it… some guy called President Trump has been there got the T-shirt and apparently, he's done alright for himself!
Why they don't tell you who the founders are is anybody's guess but it certainly doesn't scream honesty and integrity.
#2 – Too Much Focus On Recruitment
Oddly enough, their compensation plan (read more on this later) is focused too much on recruitment as opposed to selling, which is kind of a red flag. Read more on "8 Ways to Spot an Online Marketing Scam" here.
This is just one of the many indicators of a pyramid scheme, according to the Federal Trade Commission (FTC) guidelines. And technically pyramid schemes are illegal…
Note- It doesn't mean it is a pyramid scheme, I'm just pointing out a fact!
#3 – Membership Fee Only Covers Access Into The Program
If you want to try any of the products you will need to purchase them as well as the membership fee. 
So it's possible to start promoting the company and recruiting new members in your "down line" even though you've never tried the products yourself.
Have you ever heard the saying…
"The blind leading the blind"
Don't you think it's ironic that to receive financial services to "help your economy" you need to pay an additional price?
#4 – There Are Cheaper Alternatives to myEcon
If you Google personal finance programs it's easy to find far cheaper (and arguably better) programs than myEcon's.
For example, Quicken manages various aspects of your financial situation from budget creation to debt tracking all for a one-time price of $34.99
So this leads us onto the next 9 reasons to avoid myEcon…
The myEcon Product Line
---
There is a big range of products that myEcon offers. 
You probably agree that if you are going to be selling and promoting anything you'd like to know what the products are.
The rest of the reasons to avoid the program in this myEcon review will breakdown the myEcon product line compared to other alternatives on the market (spoiler alert it doesn't bode well!)
#5 myEcon Cashback Mall
What it does- provide cashback for general shopping you do
Cost- yearly membership fee of $12.95. 

Alternatives… free!
Erm hello!? Have they ever been on the internet? 
Did you know there are programs that are free to join that send you cash back just for going about your normal shopping online?
Just compare myEcon's discount rates with Rakuten's (who offer a $5 sign up bonus if you join through this link… yeah they don't charge you to join, they pay you to join… aka free money!)
But how do they do this?
Well, retailers are willing to pay various cashback malls pretty much the same commission for bringing in traffic. The malls pass part of this commission to the customers and keep the rest!
As you can see from the table above, myEcon doesn't pass too much on to the customers, plus they charge a yearly fee for this service!
#6 ID Defender
What it does- identity theft insurance
Cost- $8.99 per individual or $14.95 per family (up to 5 members) per month.

Alternatives $25-$50 per year
Lifelock suggests identity theft insurance normally costs $25-$50 per year (plus you can get 40% cashback on Rakuten here!)
The Motley Fool answers the question "is ID theft insurance worth it?":
"For most people, the answer is no. According to the Department of Justice, in 2014, 88% of identity theft victims had no out-of-pocket losses. For those who did suffer losses, the median amount lost was $70."
This article also shows that certain companies sometimes offer a year service for free. 
Personal note: my wife and I have had a case of ID fraud against us before. No monetary loss was incurred. Our names were used to purchase things on store credit. Our credit score was restored very quickly after reporting these onto the companies that needed to know and we keep a close eye on it now! ID Theft Insurance would not have helped one iota!
#7 Smart Credit System 
What it does- Improves your credit score & helps to keep more of your money
Cost- $99.95 credit repair service (this is the MAIN product myEcon offers)
Alternatives- this product has a lot to it but as you'll see you can get many free alternatives and the information for much cheaper
Actually, there are two sub products in the Smart Credit System: 
750 CreditPlan 
Income Shifting
This YouTube video provides an insight into what the credit repair does.
https://www.youtube.com/watch?v=v_h742uUrPY
If you are very concerned about your credit score this service may just offer you the convenience and "kick up the bum" to do something about it.
It does seem legitimate but there are cheaper (and better) ways to improve your credit score and get your finances in check…
750 Credit Plan
750 CreditPlan promises to improve your credit score using step by step videos, dispute letter templates, and other little-known sources. 
This service can benefit members with low credit scores who wouldn't take any action to fix it without help.
Amazon also offers a good selection of books on credit repair in the $9-$18 range such as "Credit Repair Book: Ex-Credit Bureau Manager Reveals Credit Repair Secrets"
Income Shifting
This helps to learn how to correctly fill a W-4 form, manage expenses and invest money.
W-4 form
When you start a new job, you are required to fill a W-4 form (Employee's Withholding Allowance Certificate) that determines tax withholding based on the claimed allowances, such as the number of dependents one has.
myEcon mentions saving $500 a month in taxes. 
In reality, to save this month, you will need to be investing a significant amount in short term instruments. 
This makes no sense because:
Investment calculator
There are loads of free versions… Google it! 
Additional tax deductions
Yes, you can deduct various expenses as a business owner! 
However, there are many tax rules to consider. One of the ideas raised in the myEcon video is to employ your kids and pay deductible wages.
Here is a quote from the IRS website:
As your taxes become more complex, you probably won't be able to file them yourself (unless your willing to learn how to be an accountant). 
#8 750 Credit Monitoring 
What it does- Credit monitoring, score tracking history, report for adjustments
Cost- $23.95 every 6 months & $4 per additional credit report
Alternatives- Free
Does what it says on the tin…
However, there are so many free resources for credit monitoring and improvement such as the three main credit bureaus at Annual Credit Report.
TransUnion 
Equifax
Credit Sesame
#9 CashFlow Manager
What it does- organize and store financial transactions
Cost- simple version for $10.95 per month and a pro version for $19.95 per month.
Alternatives- Free
This is the only myEcon product that offers a 7 days free trial, but you need to pay for the first month anyway and then request a refund if you are not satisfied. 
Anyone ever heard of a "enter no credit card details" trial?!
The simple version has the following features:
The Pro version has additional features:
The system might be useful for disorganized business owners without basic Excel skills, whose business involves various expenses. The problem is the cost!
There are many options for FREE financial software that provide the same functionality:
GnuCash 
Buddi 
AceMoney Lite 
HomeBank 
Buxfer
Personal Capital
#10 Book travel
What it does- Diddly squat
Cost- 0 (it just costs myEcon our trust)
Alternatives- any travel website
It claims it will get you discounts to book travel. It's actually just an affiliate link to make them money when you book travel through it. 
And do you begin to notice how there is NO difference below to the website or the prices of the holidays…
When you click on the Book Travel square on myEcon's homepage you are simply redirected to the Priceline website. 
#11 Roadside Assistance- $7.99 per month
What it does- towing, battery jump start, flat tire change, lockout service, gas delivery, winching, and dispatch service.
Cost- $7.99 per month
Alternatives- Exactly the same!
As with other products, the service is provided by a third party vendor, United States Auto Club, Motoring Division, Inc.(USAC/MD). 
You can get exactly the same price by enrolling directly on their website.
Top Tip- check your existing car insurance. These services might be included in your policy.
#12 Coffee Beans- $16.49 and $19.99 per box
What it does- Coffee
Cost- $16.49 and $19.99 per box
Alternatives- Cheaper options but this is a better price for these exact products
There are two products in this category:
Aloe Gano (Black Arabica Coffee with Aloe Vera Extract) – 20 stick packs for $16.49. This used to be on Amazon but about 50 reviews of the product were deleted
NuviaTrim (a coffee with weight optimizing herbal extracts) – 30 sachets for $19.99. NuviaTrim can be bought on Amazon for $27.99. It has a 3.5 stars rating with many complaints about watery taste… one up for myEcon!
#13 Health and Wellness Supplements
What it does- health benefits from supplements
Cost- $19.95-$89.95 (see below)
Alternatives- $5.99
Liquid Multivitamins
MyEcon sells:
 32 fl oz bottle for $36.95, or 3 bottles for $89.95 (making it around $1 per daily serving).
You can find hundreds of multivitamin products on Amazon: 
Anyone fancy a 95% savings?
MSM products
MSM is sulfur found in body cells and plays an important role in the immune system. 
Here are your options with myEcon:
Body One MSM capsules for $19.95 (about 22c per capsule)
Body One MSM Lotion for $24.95
Here's an option with Amazon:
Kala Health under $30 for 250 capsules (about 12c per capsule)
---
As you can see, there's quite a varying range of products on offer. 
Please all, and you will please none

Aesop
Related content:
How to Make Money With MyEcon – Compensation Plan
---
Associates of the company can generate income through various channels, all outlined in the compensation plan for the business opportunity.
On the myEcon website, you will need help finding much information on the company's formal compensation plan, which is unfortunate. This is something you can truly dislike, since one would expect that individuals would want to know this information before beginning the process, rather than receiving it first from a recruiter.
However, it was able to glean the information from a source that is considered to be generally reputable.
The following is not meant to be taken as an unqualified recommendation of the compensation scheme, and it will now be broken down.


Here is the easy to follow compensation plan… not!!
This is not openly available on the website you only get to see this once you've joined…
In order to qualify for their commission-based program, you'll need to have at least two affiliates that you recruited who pay monthly fees on a regular basis.
Recruitment Commissions – As a marketing director, you earn $25 for every affiliate that you recruit for their program. As you rank up, this rate also goes up to as high as $50 per.
Direct Commissions – When you or your recruits sell products to retail customers, you earn 15% of their total order. Higher ranks earn a 25% commission and 10% from their downlines.
Just watch this short video if you want to see how it works. This is much easier to follow…
https://www.youtube.com/watch?v=CLsRP-TJ02c
Here is a quick overview of the six different ranks:
You become a Marketing Director after paying $19.95 to join myEcon.
Executive Vice President (EVP)
In order to qualify, you need to get two referrals (two MDs) or generate at least $200 CV (commission value).
Executive Vice President Gold (EVP Gold)
In order to qualify, you are required to have at least 10 active referrals or earn $8 or more in CV within the last 5 weeks.
Executive Vice President Platinum (EVP Platinum) 
In order to become an EVP Platinum, you need to generate $60 in CV within 5 weeks or have 80 or more active referrals.
Executive Vice President Infinity (EVP Infinity)
You become an EVP Infinity when you accumulate at least $400 in CV within 5 weeks or have 400 active referrals.
This is the higher rank. You'll need to generate $1000 in CV within 5 weeks or have 1000 active referrals within your downline.
How to Get Started With MyEcon
---
Find a referral link to get started. 
Simply type in myEcon into YouTube or Google and you will get loads of people reviewing the company and leaving links to sign up. 
You'll then be taken through to an enrollment page like this…
If you are going to sign up don't be hasty here as the team you sign up with could be a big factor in how successful you are. 
They will be the person to provide you with support and potential extra training… or they will go AWOL!
As the video says to follow the 2-step system to make dollar!
Beware the 2nd step is Income Shift Pro, which costs you an additional $25 per month! Read my Income Shift Pro Review- Scam or Legitimate Opportunity? to see why this is needed if you want to join myEcon.
So is myEcon a Scam? 
---
The Better Business Bureau is proof that the program is not a scam. Most businesses that have been running for 13 years will have at least 10 complaints.
One strong positive is that myEcon has responded to any complaints and tried to resolve them.
Are you beginning to notice that the sponsor you join with can really vary so don't just jump in with any link to get started…
However, like so many online programs it may not be quite what it makes it out to be. 
Looking closely at the products offered you can see they can be easily found for a better price elsewhere. 
The best product is really the credit repair and people looking to improve their credit will quite often want to do this quickly so you can see people being willing to purchase this. 
But here's a question for you…
Would you feel comfortable selling a product to someone that is desperate to repair their credit score knowing that there are some free options they could take to get their finances in order first? 
---
Common positive reviews
Here are the common positive reviews about its job opportunity that we have found in Indeed…
"As long as you are consistent with your work the money will flow! Always make sure to ask question when you don't know something! Being able to work from home and make money is always a plus!"
"Family oriented company that has a heart to empower families and individuals with financial education and resources on how to generate wealth for future generations."
Common negative reviews
And here are the common negative reviews you should know…
"MyEcon was not the best experience for me because of personal things but I've seen tons of people be successful leaders in the company and I would definitely consider working for them again."
"It is not a very lucrative job opportunity."
---
MyEcon Review: My Opinion
---
Little by little as you read this myEcon review you realise it is a legitimate company. However, I don't recommend joining this program, as it has too many elements of a pyramid scheme:
Overcomplicated 6+ generations referral program plan.
Different seniority levels that's not openly available on the company's website.
No free trial, only a promise of immediate cancellation upon request.
Weird mix of unrelated, ordinary and overpriced products. 
Membership fee only allows joining the MLM program.
If you still really want to join then I'd highly recommend using the Income Shift Pro service too. Check out "Income Shift Pro Review- Scam or Legitimate Opportunity" for more information.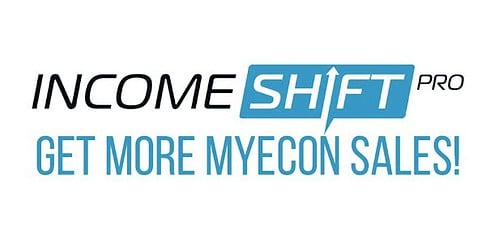 How I make passive income online
---
It wasn't that long ago that I was still trying to figure out how it's possible for people to make money online.
I wanted to find a passive income system that ticked a few boxes:
I could work on part-time when I wanted (I was still in a full-time job)
Therefore I needed it to not cost a fortune to start and maintain
Didn't need me to sell stuff to my friends and family
UPDATE- In September 2018 that I found Wealthy Affiliate. At the end of 2019 I quit my full-time job to dedicate more time to it.
I had no idea where to start with an online business a year before, but this has shown me step-by-step what to do.
The best thing about it is:
It's free to start
Qualified traffic is brought to you for free (just think about how you found this review… there was no money or time spent from me promoting this!)
You don't need ANY technical skills to start
When you try out this program you will see why so many people recommend it.
myEcon Review: The "MakeTimeOnline" Final Word
---
So there you have it…
This myEcon review shows you 13 reasons to avoid myEcon today. 
The company is definitely legitimate but there are much more ethical ways to start making money online to free up your time. 
If you have any questions and I mean ANY questions about this myEcon review, please leave them below. If you have used or currently are a membership please also add your review below.
Keep changing for the better,
Mike
P.S. Since you're still here, I'm assuming you're interested in making money online to free up your time. Click here to see my review of my #1 recommended program and join the form below to learn how to build an online business with no experience.