Most likely, you are here as you have been told about an opportunity to work from the comforts of your home, but you've wondered… is Neora a scam?
To put you out of misery, I'm going to say ahead of time that no, Neora is not a scam.
So, if that is the case, is this still a legit opportunity to make money from home and leave your full-time job?
This MLM review is going to answer that question, alongside the pros and cons of this alleged business opportunity so you can come up with an informed decision.
Neora Review
The overview and rankings
Name: Neora
Founder: Jeff Olson
Type: Health and Wellness MLM
Products (Including Pricing): 40/100 ($55 to $300)
Success Stories: 4/100
Price To Join MLM: $49.95 to $1,000 + $200/monthly
What to look for in a MLM:
Summary:
Neora is a health and wellness MLM company that was once called Nerium International.
Aside from selling health supplements and wellness products, they also have their own affiliate program where members can earn from home by selling products and recruiting members.
Make Time Online Rating: 30 out of 100
Recommended: No
What is Neora?
Neora is a health and wellness Multi-Level-Marketing company that sells mainly skin care products.
The firm was founded by Jeff Olson in 2014. They are also based in Texas. The company believes that everyone deserves to have the best skin care possible without having to spend a lot of money.
But is that really the case?
Check out this short 40-second intro video about the company...
Nerium to Neora
Neora was previously known as Nerium International before they rebranded in 2019.
This was because the company expanded their products and they didn't anymore solely focus on the ingredient called Nerium.
However, the company itself was founded back in 2011 and sold their flagship product which contained the ingredient, "nerium oleandrin."
But because of the company's expansion, they decided to rebrand because they weren't just selling wellness and skincare products.
Is Neora a pyramid scheme?
No, Neora isn't a pyramid scheme.
Their members can still make money by just selling the products and not recruiting members.
But a better and more fitting question to that is… Is Neora a pyramid scheme in disguise?
What is a pyramid scheme?
A pyramid scheme is a company promising its members payment for recruiting people instead of selling real products and services.
A lot of countries and governments have already banned these because it is just impossible for all members to earn money in a company that is only paying their constituents for recruiting.
Check this Wikipedia diagram below to know why...
The members who make the most money from this kind of company recruit as many people as they can to join this money-making "opportunity."
But if you were to closely look at the diagram above, you'll see that it is just plain impossible for members to earn from a system such as this as you are going to run out of members to recruit.
You can watch this 5-minute video to learn how to spot these pyramid schemes in disguise...
Now that you know about that, let's know why...
Success is rare with Neora
You are going to have a hard time gaining success in an MLM company such as Neora.
In fact, 96.30% of Neora members are losing money.
And around 72.5% to 99.9% of members from other MLMs aren't even making money as well!
This happens because MLM companies have a sales quota which forces members to sell a specific number of products for them to be active and stay eligible to receive commissions.
If you can't, then you have no choice but to buy the products for yourself just to stay active.
This leads to members losing hundreds and even thousands of dollars from their own pockets because recruiting a single person.
We'll be digging on Neora's income disclosure in the later part of this review.
Ready to make passive income online?
Hey, I'm Mike.
I created a passive income online within a year. I had no marketing skills or online experience when I started.
How does Neora Work?
Neora sells skin care products that helps fight the signs of aging. This comes in the firm of creams, cleansers, and serums.
Aside from that, Neora also has an affiliate program which gives normal people an opportunity to work from their homes by simply selling the products and then receiving commissions and bonuses from the sales.
If you were to take a look at it, you'll see that it's a win win situation…
But little do many people know that Neora saves a ton of money in marketing because they just let their members do all the hard work in promoting and advertising.
Before knowing if this is really the case, let's learn more about...
Neora products
Know that if you're really interested in trying out your luck in an MLM, it's best that you learn their products deeply. This way, you can have an easier time selling them, that's if you really join them.
Neora's line of products are mostly in the skincare niche. I also checked their site and found out that they divide their products into 3 categories.
These are:
Skincare
Hair care
Real results
Here are a few of their best-selling products:
Age IQ Day Cream ($98) - A lotion cream which moisturizes the skin and gets rid of wrinkles and fine lines. It also softens the skin in a light and comfortable way.
IllumaBoost Brightening & Shield ($78) - Evens out skin tone by hydrating the skin with vitamin-rich ingredients.
Eye-V Hydrogel Patches ($55) - A series of patches that hydrates the skin and gets rid of wrinkles and saggy sections.
But take note that it isn't just Neora that sells these kinds of products, but hundreds more of other brands.
Here are some of the most notable MLM companies that are offering the same stuff:
All of them claim that they sell exclusive and special products when in fact they are just offering the same stuff!
So, if that's what is happening here, then what makes Neora different?
Neora flagship product
Beauty & Brains Set ($300) - An integrated health and wellness package that contains an Age IQ night cream, Age IQ day cream, and an EHT brain formula. It refreshes the skin during the day and revitalizes it at night while boosting immunity and overall skin appearance.
Here is a 6-minute video about their anti-aging product line:
If that's the case, then...
Can you make money with Neora?
Yes, of course you can. But it is very hard to make money from Neora.
There are a few people who do make money but they are just making minimum wage and working round-the-clock for it just like a full-time sales manager.
Their
income disclosure
even speaks for it...
How to make money with Neora
There are 2 ways in which you can make money from Neora, and that is by:
Selling their products
Recruiting more members
But take note that you can only earn from the sales of downline members and not by simply recruiting them.
This way, the company saves themselves from being called as a pyramid scheme.
Smart, eh?
How much does it cost to join Neora?
You have to spend around $49.95 to $1,000 if you wish to join Neora.
There are also 4 subscription packages to choose from:
Basic Starter Kit ($49.95) - Includes marketing materials and online training access.
Starter Pack ($500) - Includes marketing materials, online training access, and $950 worth of 13 products.
Builder Pack ($750) - Includes marketing materials, online training access, and $1,342 worth of 25 products.
Premium Builder Pack ($1,000) - Includes marketing materials, online training access, and $1,874 worth of 32 products.
Neora monthly cost
Neora has a monthly sales quota of 200 PV or around $200 worth of products that needs to be sold by you every single month.
The costs for 1 year are...
$49.95 - $1,000
$200 x $12 = $2,400
Minimum costs for year 1 = $2,450 + $3,400
But that's before adding up other costs just like training, food, travel, gas, and miscellaneous expenses.
Neora compensation plan
Neora, along with many MLMs, have a compensation plan which is confusing and complicated.
Good thing you've found this review, though, as I'll make it as simple as possible.
There are 5 main ways you can make money from Neora:
Retail Sales - Earn 10% to 20% in commission depending on the difference of the wholesale price and retail price of your sales.
Customer Acquisition Bonus - Earn $16 to $60 every week for every auto-delivery order sold to preferred customers.
Personal Customer Commissions - Earn 10% to 25% commissions once your downline team exceeds 200 PV in a month.
Weekly Promoters Pool - Earn 2% of the total global sales in a month.
Lexus Bonus - Earn $1,000 every month if you maintain your rank of Senior Director. This bonus will be used to pay for a Lexus vehicle.
Confused? Yes, I know…
That's totally normal for MLMs because they make their compensation plans complicated and confusing with all the fancy and complicated terms and names.
To keep things simple, there are just 2 things to do:
Sell Neora products
Recruit members into Neora
Anyway, here is a 5-minute video about their compensation plan to have a better understanding:
Is Neora a scam?
Neora is not a scam because the company is selling real and legit products.
Aside from that, they also pay members exactly as what is stated in their compensation plan.
However… a lot of members are disappointed to learn that they are losing more money instead of making money after a few months of being in the company.
The next section of this MLM review will help reveal the facts about Neora so you can come up with an informed decision if this is for you or not...
Just to be fully transparent with you, I am not a distributor myself and I do not endorse it in any way.
I have researched the website, testimonials and information on the Internet to get to the bottom of what this program genuinely does. This is because I have been burnt from programs just like this in the past and I want to prevent others from making the same mistakes. If you'd like to learn how to "Spot an Online Marketing Scam" then click the highlighted text.
What I like about Neora
Key Terms:
Pyramid Scheme – recruits members via a promise for payment from recruiting others into the company rather than providing a product
Affiliate Marketing- Connecting a customer to a product they are looking for and receiving a commission for doing so
Red Flag - A warning sign
#1 Positive product reviews
Whenever I make a review, the first thing I look at are the products of the company. In this case, Neora does have good quality ones based on the reviews I found out...
As you can see, there are a lot of members who are happy with Neora's skin care products.
What I don't like about Neora
#1 Expensive products
MLMs that sell expensive products are most likely a pyramid scheme in disguise.
I even consider this as a huge red flag… Instead of selling affordable and useful products, the company is instead focusing on recruiting members.
Neora sells skin care products around $55 to $300 which is just way too overpriced compared to other brands in the market.
#2 Hidden monthly expenses
You must sell at least 200 PV monthly to stay as an active Neora member.
This makes no sense because why do you even have to maintain a quota if the company is actually a legitimate business?
200 PV means that you must sell a minimum of $200 worth of products monthly. If you can't, then you have the choice of buying the products for yourself.
This is the reason why MLMs, including Neora, has their distributors and members as their biggest customer base.
Members just keep buying their stuff at a regular basis with the hope of becoming their own boss.
#3 Is Neora a pyramid scheme in disguise?
Spending $200 a month just to stay active is not right especially if you're with a company that is supposedly practicing an ethical business model.
However, there's a way to avoid that hassle, and that's by recruiting people under you.
Here's how that works:
You can then guarantee yourself that you don't have to sell $200 worth of products because its your recruited members who are going to do that!
Still, that doesn't sound right...
#4 Only 1 in 209 members earn over $15k a year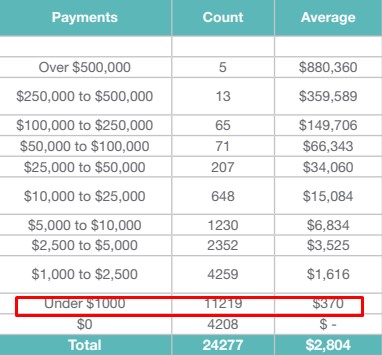 This means that 1 in 209 members are earning just $15,000 annually.
#4 Downward trend
I checked Google Trends and this is what it showed me...
This clearly shows that not many people are interested in whatever it is they are selling...
Ready to make passive income online?
I've created a growing passive income online with no previous marketing skills or online experience...
I've made a special video for you to explain exactly how I did this.
My opinion - Neora
Neora sells good quality products that have a positive effect on one's skin and overall looks. But are they overpriced? Yes, for sure.
So, what can I say about the business opportunity here?
The fact that you can earn more money by simply recruiting as many people as possible shows that there's something wrong about the business model.
What's more is that around 96% of members are just going to lose money...
This is in no way an ethical business model.
You need to sell the idea of becoming your own boss and then leaving your recruited members to discover the many disadvantages an MLM such as Neora brings...
How I make passive income online
MLMs are not scams or illegal. However, I'm not a fan of them because of the restrictions to the expensive products you have to promote.
Once I learnt about affiliate marketing, I realised it's a far superior business model because:
You can promote anything you want and truly own the business
You never need to sell to friends and family
It's completely free to start
In 2018 I had no idea what affiliate marketing was.
But I went from a full time PE teacher to making a passive income online within one year...
If you want to discover how I did it then check out this special video I created which explains exactly how. You can also get your free 7-day bootcamp to get started.