There may be affiliate links in this financial freedom book review, read the full disclaimer here.
Imagine what it would be like if you could go from having $2 in your bank account to over $1 million in 5 years.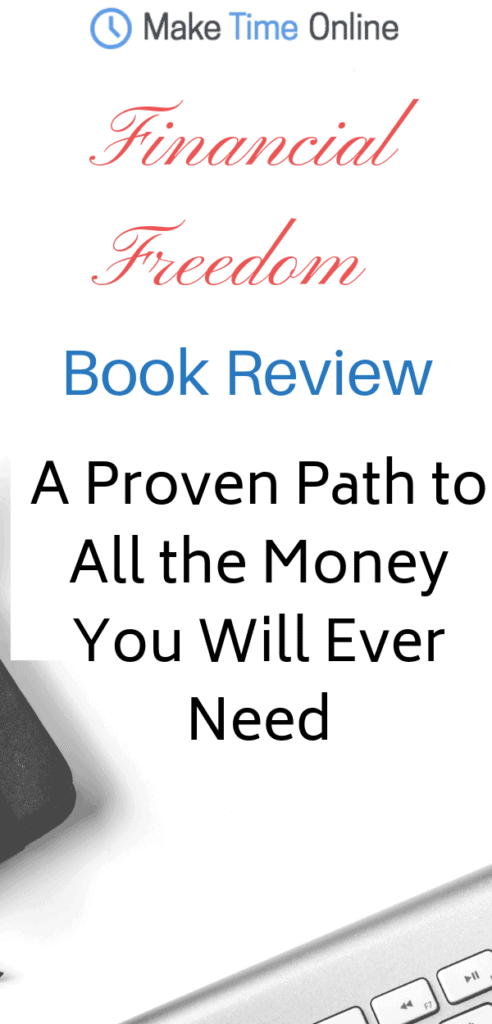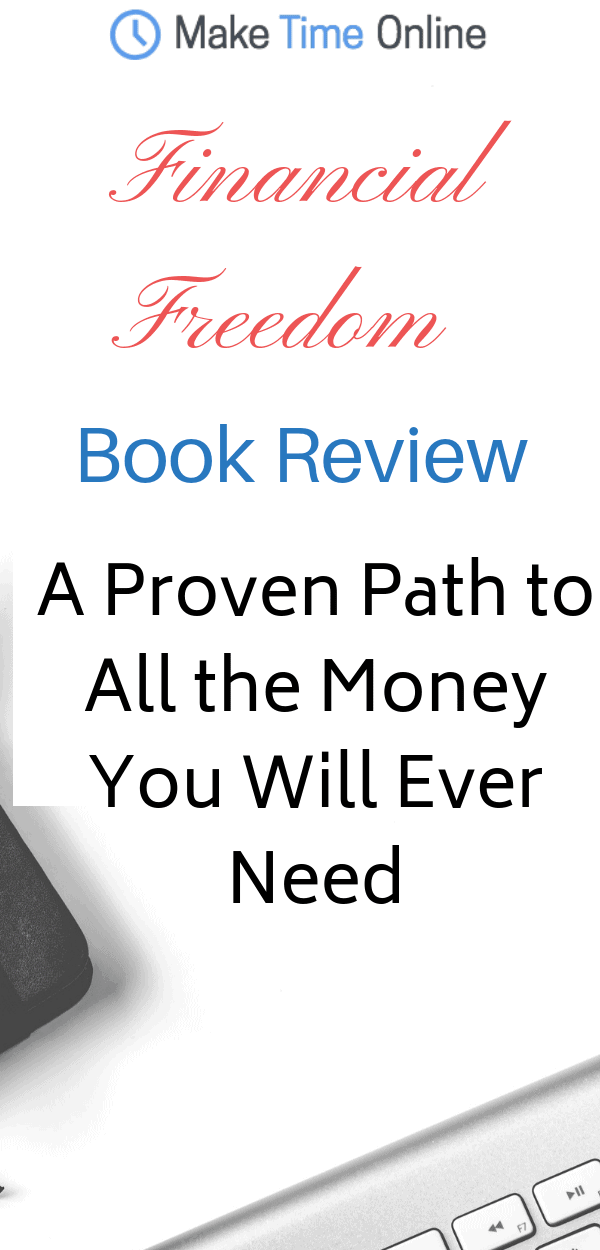 In the next few minutes, you will learn that this is exactly what Grant Sabatier did.
He is now on a mission to help others be able to do this (if they want!!)
The further on you read in this financial freedom book review, you'll begin to understand how this is possible for you.
Financial Freedom Book Review – The Overview and Rankings
---
Name: Financial Freedom- A Proven Path to All the Money You Will Ever Need
Author: Grant Sabatier 98 out of 100
Originality: 98 out of 100
Practical methods: 94 out of 100
Enjoyability: 81 out of 100
Maketimeonline.com Rating: 93 out of 100
Contact Grant:
grant@millenialmoney.com
Twitter @millennialmoney
Instagram @millenialmoneycom
Pros and Cons
---
Pros
Provides an amazing retirement strategy and way to earn true PASSIVE income
Shows that TIME is more valuable than MONEY
Very honest and real! Grant has done this!
Focus on making more money and side hustling (the ONLY way to retire young is to do this!)
Practical tips on WHEN to find time for the side hustle ideas.
Great examples with real numbers throughout the book.
The key to saving 20% or more each month AND remove that "penny-pinching" mindset.
Some EYE POPPING life hacks that show you how to live rent-free, travel hack and save money on food.
How to hack your day job!
Interesting real-estate tips to get anyone thinking.
Cons
Leaves you wanting more detail about practical steps for the side hustles Grant did (particularly domain flipping)
This is a long read, don't expect to cover it all in a weekend (Could be seen as a pro for some people!)
Who is Financial Freedom for?
---
Since you're still here I'm going to assume you are interested in financial freedom.
This book is really for any of the following people who:
Hate their jobs
Don't want to work for someone else until they are 65+
Want a hands-off passive income that covers their expenses… forever (and can grow!)
Want to be able to retire early
Are unhappy doing the same thing over and over again
Know there's more to life
The more you keep reading this financial freedom book review, the more you will realise it is possible to achieve.
Related Articles:
Financial Freedom Book Review Best Bits
---
As you absorb this information, you'll begin to feel a sense of excitement at how real and possible financial freedom is.
It's as real as the nose on your face!
These are the highlights of some of the best bits that I found from the book:
#1 Find Your Number
This is the ONE thing that makes Grant's book stand out like an honest man in the White House.
It is the uniqueness between other books that also recommend investing in index funds (such as the Millionaire Teacher and Unshakeable)
The best thing…
It's monkey simple…
All you have to do is work out "your number".
This will make you enough money to NEVER have to work again for the rest of your life!
The easy way to do this is use this simple equation:
25 x Annual expenses = Your Number
e.g. 25 x $50,000 = $1.25 million
But how?
Simply put…
Index funds will return 7% per year on average in the

looong run

(conservatively)
If you had $1.25 million today you could invest this into index funds.
You could take 4% to live on ($50,000)
You leave the additional 3% in the pot to grow your pot and compound with inflation (next year the pot is now $1,287,500)
This means the actual AMOUNT that your 4% to live on will increase over time too (next year you could take $51,500)
Grant goes into a LOT more detail about this in his book but if you'd like more information about this NOW click the link below…
Realted article:
#2 Build Wealth Quickly
Don't worry amigo, Mr Sabatier doesn't just drop that bomb then leave you high and dry!
He knows that normal people don't have a pot of $1.25 million!
So he spends the rest of his book showing you how it's possible to accumulate dollar… QUICKLY!
The key here is the speed!
Now, I can almost hear your mind saying "so this is a get rich quick book?"
No, no, no!!
Grant is just a realist and makes a point that so few books do…
A lot of personal finance books will talk a lot about compounding and letting time help you out.
This book makes an excellent point though…
Our life changes!
If we are aiming for $1.25 million, if we reach that number in 30 years chances are we will need a lot more.
Because of inflation and increased expenses!
Related articles:
This leads to my favourite part of the book…
#3 Side Hustle Ideas
Grant starts with a story about Matt, a graphic designer earning $55,000 in Chicago.
However, Matt earns $200,000 a year on his side huslte.
Have a guess at what it is…
I bet my sanity that you didn't guess dog walking!! But that's what it is!
The point is you can make money from a side hustle on ANYTHING!
Here's a list of side hustles Grant used to reach his number:
Building websites for law firms
Digital marketing campaigns for law firms
Flipping domain names
Doing Search Engine Optimisation (SEO) projects.
Flipping vintage mopeds and VW campers
Sold concert tickets
Watched neighbours cat
Writing whitepapers
Doing research
Babysitting
I have since listened to Grant on Pete McPherson's podcast "Do You Even Blog" and I can now understand how he "flipped websites".
He is the master of SEO!
Click here to listen to that interview
Grant did his first law firm website project for $500.
3 months later he sold a project for $50,000!
Listen to Grant go into more detail about this in our chat on this podcast.
Are you beginning to see that the skills we learn from side hustles are often what makes us the big bucks?
It may be hard at first & you may not earn much money (or any!)
But eventually, you can market these skills.
Related article:
#4 The Only Budget You'll Ever Need
This is another thing that I think the book does so well!
There are literally soooooo many "frugal specialists" out there now.
You know those people telling you to live below your means.
Well here's my personal opinion about frugality…
It sucks!!
Here's why:
It focuses our mind on how to save more money, hence closing our mind to ways to make more money
It kills the flame we have inside us
People do less fun things, which often create opportunities in life
We are always waiting to start living
Now I know it's important to not just fritter money away so…
Enter Grant!
The only budget you'll ever need is to reduce your spending in the 3 biggest expenses of life:
Housing
Transport
Food
The book has some great tips and ideas for you to try but here are some ways you can try to find right now:
Share a house with friends/ rent out a room
Buy second-hand cars that hold their value… you may be able to sell it in a couple of years for more! (typically Japanese cars)
Cook more! (literally more and have the leftovers for lunch)
Get your finances in check by using the free template below.
And stop wasting time in this area and find ways to make more money!
#5 Hack your 9-5
As you read each word of this article you'll notice another original thing from this financial freedom book review.
This is how to use your job to your advantage and get the most out of it:
Maiximise benefits
Get a raise
Give yourself more flexibility
Mr Sabatier goes into so much detail here about how all three of the above is possible.
I particularly enjoyed the tips about getting a raise and how to find more flexibiltiy.
If this is something that may interest you then click the link below to get the book right now…
#6 Core Investment Strategy
The last point that I will mention in this financial freedom book review is the core investment strategy.
In a world that new "investments" are being created every day it's becoming so hard to know what the right thing to do is.
Just take a look at what Google churned out about new cryptocurrencies…
No wonder people are finding it hard to know what to invest in, when "better than Bitcoin" cryptocurrencies are being invented EVERY day!
You're probably wondering what you should invest in.
As Grant says, it hasn't changed for years:
Property (real estate)
Stocks
Bonds
Your core investment should be made up around these 3 asset classes.
By all means, have some more risky investment vehicles in there.
But understand that they will likely be a form of tactical gambling rather than investing.
As a general rule, property will give you more control (the price changes less often i.e. less volatility) and leverage (due to mortgages) but stocks and bonds are more passive.
Related Articles:
Be sure to pin this page to spread the word! This book is too good to keep to yourself!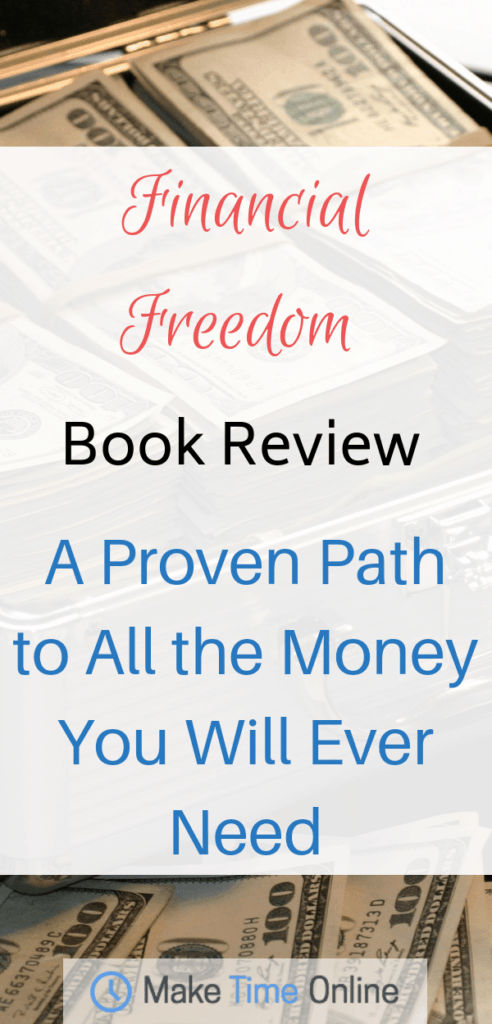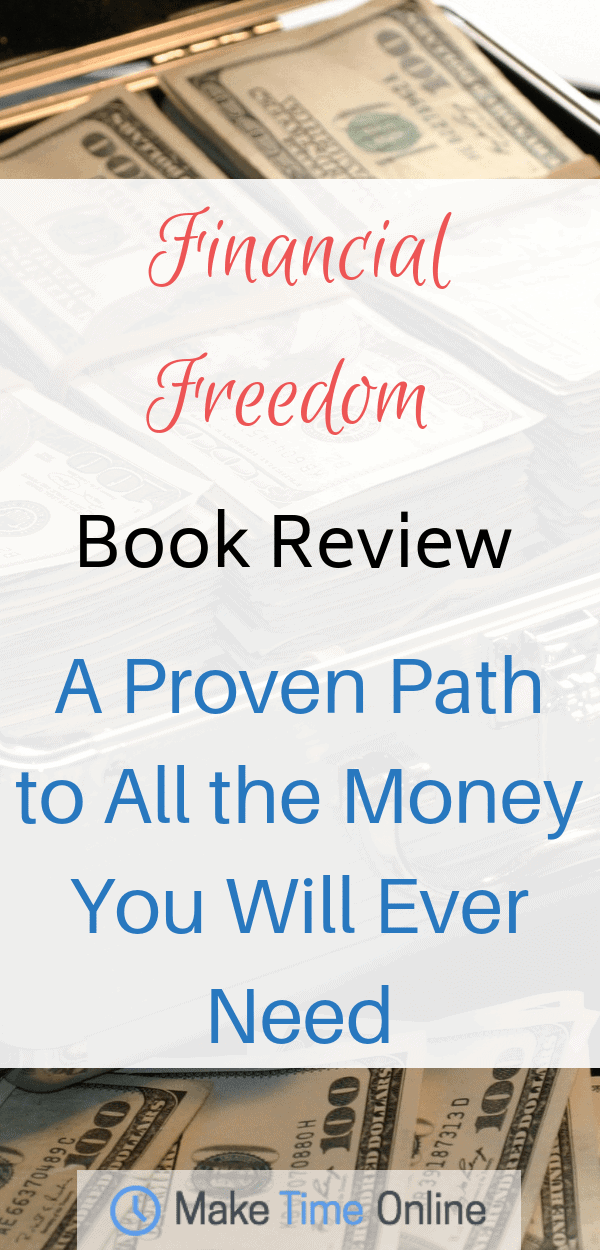 My Final Opinion of Financial Freedom
---
Since you're still here I'm going to assume you want to find a way to reach financial freedom.
Have you noticed yet that financial freedom will be different for every person and it's important to work out "your number" so that you know what the goal is?
Grant goes into a lot more detail about how you can reduce this number.
For example:
If you have $2,000 per month property income then you will only need $50,000-$24,000= $26,000 passive income from index funds each year.
This means your number would be
26,000 x 25 = $650,000
You can also take off any income that you know you will be earning if you are planning to work part time or have another source of income.
Realted article:
I personally think the honesty and focus on building a side huslte makes this book stand out when compared to similar books I've read.
The focus is on the exact right points if you have any interest in reaching financial independence to retire early (FIRE).
There is no selling some make believe dream.
It's real.
You need to hustle.
But Finacial Freedom will show you how.
Learn how to make money online with this free email course…
Financial Freedom Book Review: The "MakeTimeOnline" Review Final Word
---
The more and more you review this page the more you begin to find yourself excited at the possibility of reaching financial freedom much sooner than you first thought possible.
This Financial Freedom book review has shown you some of the things that you will learn from the book.
If you're wondering why you should still buy this book after this EPIC review here are some other points you will learn:
Why you can and should retire early
How to get clarity on your finances
How to build wealth quickly
More about how to hack your job
The future optimisation framework
The 7-step fast track investment strategy
How to live off your investments for the rest of your life
How to turn $10,000 into millions using other people's money
Real estate (property) investing tips
How to utilise your tax and savings accounts
And do you begin to notice how much value this book can provide?
This isn't even a list of everything this book has inside it.
Picture yourself 5 years from now.
Imagine what it would feel like to have the freedom to choose what you want to do EVERY day.
The risk of getting this book is wasting a few dollars.
The reward… is unlimited.
So what are you waiting for?
Get on it like shit on velcro!
Keep changing for the better,
Mike
p.s. If you have any questions and I mean ANY questions about this Financial Freedom book review, please leave them below. If you have read this book before or something similar please add your thoughts.
p.p.s. If you are serious about making money online, check out my #1 recommended program
In the spirit of full transparency, know that this F.U. Money book review contains affiliate links. This means if you make a purchase through these links, I may receive a small commission at no extra cost to you. In fact, you may receive a discount or some money for free! Click here to read my full disclosure policy.
As you read every word of this F.U. Money book review you will discover how to make as much money as you want and live your life as you please.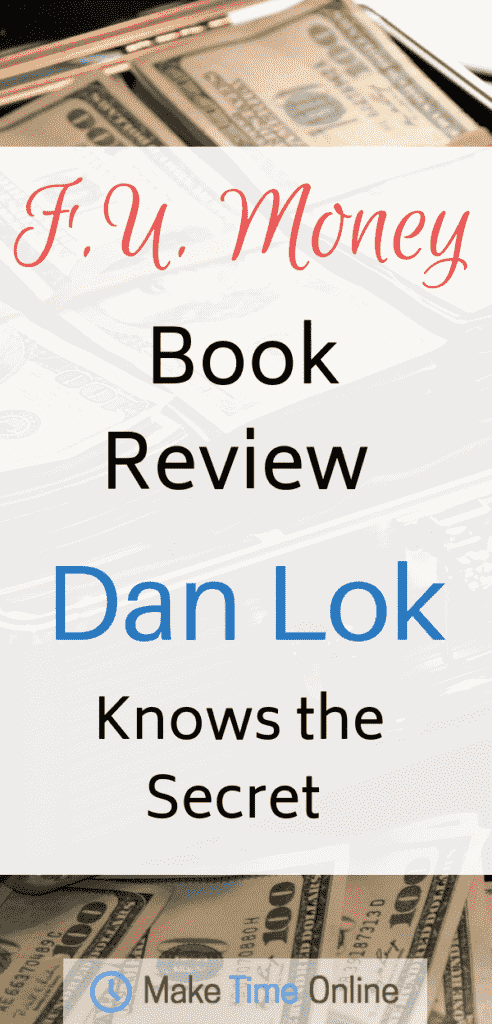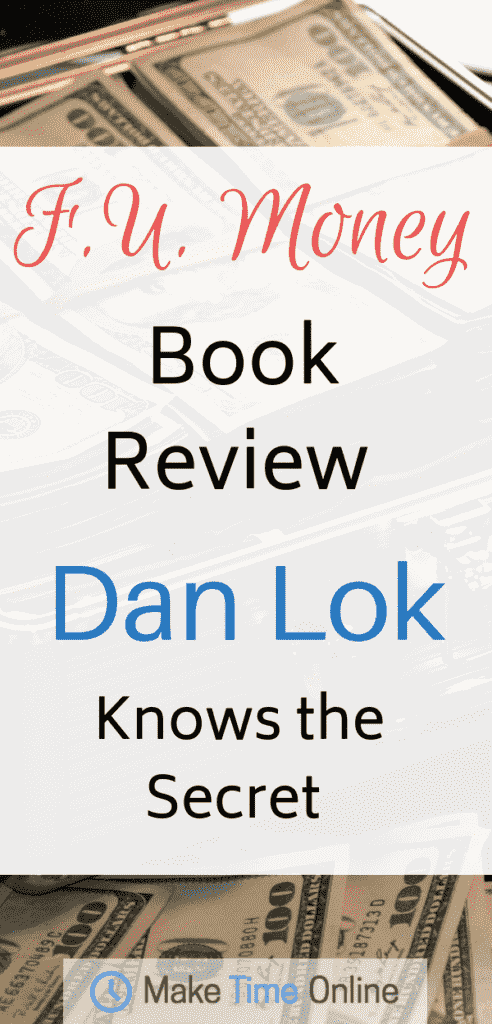 Imagine what it would be like to live your life knowing that you can do what you want when you want.
It does beg the question…
"Why doesn't everyone live life this way?"
You don't realise it yet, but in the next 2 minutes, you're going to learn how this is possible for ANYONE to do.
F.U. Money Book Review- The Overview and Rankings
---
Name: F.U. Money- Make as Much Money as You Damn Well Want and Live Your Life as You Damn Well Please
Author: Dan Lok – 88 out of 100
Originality: 85 out of 100
Practical methods: 75 out of 100
Enjoyability: 96 out of 100
Price: Kindle $8.50 | Audiobook $19.59 | Paperback $13.33
Maketimeonline.com Rating: 86 out of 100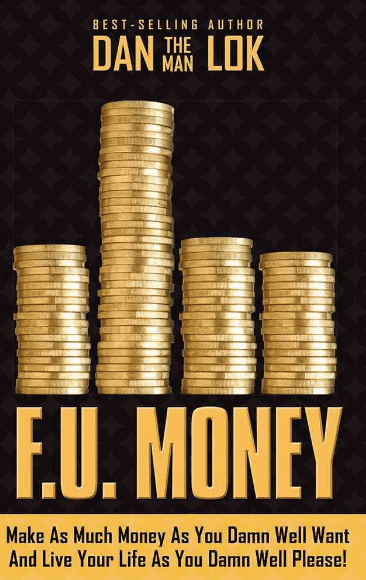 Pros and Cons
---
Pros
Straight talking no BS approach to the book
Motivating and makes you want to take action
Shows the 9 characteristics of the ideal business
Can help you to assess what you're doing and whether it is scalable
Opens your eyes to the possibilities in the world right now
Great tips on Internet marketing
Cons
Some people may take offence to the straight-talking approach
He pretty much spells out the best business model (but doesn't provide practical tips for how to start… so it leaves you wanting more)
Points you in the direction of his website (I expected to see a course or something sold but it's just his book)
Who is This F.U. Money Book Review for?
---
Now, let me ask you this…
Are you ready to take action?
No, I mean SERIOUSLY.
Not just kind've think you're ready.
It may sound wishy-washy but this book really is for people who are ready to make a BIG change in their life. 
It is especially for:
Internet marketers
People ready to take action
Those On the path to financial independence retire early (FIRE)
Somone fed up in the job or working for someone else
People that WANT to learn new skills
An entrepreneur wannabe
A business owner
So read on to find out what you can learn from the book…
What's F.U. Money About?
---
F.U. money is the amount of money you make where you can literally say "fuck you" to anyone you want without consequence.
It's about freedom!
Dan Lok mentions how he really does enjoy the free things in life.
Such as a good conversation with a friend.
However, he points out that reaching this F.U. money stage allows the freedom to do these things more often.
Is this starting to sound familiar?
Dan Lok came to America with no money, no connections and without being able to speak English. He's now a self-made millionaire and he was born in 1981!
The thing is most people won't reach this stage due to three things:
Myths about money
The mindset
No plan
Related Articles:
The Seven Golden Keys to Internet Riches
---
There are some amazing lessons in this book but if you've read anything on make time online before you will know how important making money online is in today's world.
So here are Dan Lok's seven golden keys to Internet riches:
#1 The Market Comes First
And as you absorb this information you will realise that this is the most important key to being successful in any business, but especially an online business.
Research what your market is ALREADY spending money on.
Not what you think they would like!
Here are a few questions to ask yourself:
Is the market already selling something similar to what I'm thinking of selling?
Are people looking for something for FREE, or do people buy this?
Is the market big enough?
Can I joint venture with existing partners?
Am I going to be able to drive traffic to my website and get people to buy my products?
Sell somehting that is already proven to sell. If you want to find where money is being made, look no further than where moeny is being spent
Related content:
#2 Create a simple website that SELLS
Little by little you begin to realise your website MUST be built to sell.
It doesn't matter how professional it looks or how many visitors you get each month.
You will only get one shot at turning a visitor into a customer so everything should be built to do one thing:
SELL
#3 Build a business
Now, I can almost hear your mind saying "but I don't want to push sales on people".
As you keep reading this article you are beginning to realise that creating a simple website that sells doesn't mean you have to do this.
Assets in the online world are:
Customer lists
Products
A brand
Are you beginning to see that building trust and a customer list is just as important (if not more important) than selling?
Yes, you only get one shot to impress a visitor but that doesn't mean you HAVE to sell to them straight away.
Building a relationship and SOLVING their problems can only be done if you stay in contact with your readers.
Small distinction, BIG difference.
#4 Create multiple income streams- not loads of different businesses
Have you noticed yet that a lot of people in the online world have different websites with different niches?
The issue is that people often drive themselves crazy in the process of jumping into one market and another. 
Dan Lok recommends you to sell to one market and serve the needs of ONE group of people.
Exhaust every way to make money within that one market.
If you can do this you will make more money than if you jump from one market to the next.
Note- some BIG time online marketers may have different niches and markets.
The best ones will only do this AFTER they are successful in one market.
How do they do this? Read #5…
#5 Leverage TIME and resources of others
The best online businesses know how to leverage their time.
And we know how important time is now, don't we?
Time is more important than money. You can always get more money, but you can never get more time.
The beauty of the Internet is that it's so easy to outsource different tasks and make the most of other people's experience and time. 
Dan Lok even says it himself…
He's not a techie.
He doesn't know how to code.
Websites like upwork.com mean he can easily outsource this to someone else
Related content:
#6 Use your personality to sell
People buy from people they know and LIKE.
You have to be able to use your own personality on the Internet.
Write the way you talk.
Communicate one-on-one, not one-to-many!
Be who you are but AMPLIFY it!
Related content:
#7 Position your business for automatic growth
Leverage the power of the Internet!
Use autoresponders to set up valuable content to be delivered to your customers.
Build this email list 24/7 with enticing opt-in boxes. 
How many times have you heard the money is in the list?
Get other people to do the tasks you don't like (writing, editing, proofreading, advertising etc.)
This will allow you to…
Do more of what works rather than trying to fix what's broken.
Now, let me ask you this.
Where do you spend most of your time?
My Final Opinion of F.U. Money
---
Wouldn't it be amazing if you could wake up and choose what to do EVERY day?
This is another book that I know will rustle people's feathers.
Dan Lok is blunt and will make you question some of your life decisions.
FACT!
It's up to you how you take this though.
You can either become offended or really think about how you can use this information.
Are you beginning to see that Dan Lok shows another way how financial independence retire early (FIRE) doesn't have to be a distant dream? 
It can become a reality quicker than you think.
And have you noticed yet that this is not a get rich quick book?
It's a "use the power of the Internet to get rich quicker than you otherwise could" book.
It's a book by someone that's walked this path and is showing you the changes you need to make to get there.
One thing that I know for a fact…
If you do want to reach financial independence and retire early, you will have to find ways of making more money.
A side hustle is a must!
Related articles:
An Evergreen Strategy That Brings You The Money
---
It wasn't that long ago that I was still trying to figure out how it's possible for people to make money online.
The biggest issue I found was that most systems either required a load of time, money or for you to sell to all your friends and family. I wanted to find a passive system that had a few things:
I could work on when I wanted (I was still in a full-time job)
Didn't cost a fortune to start and maintain
Didn't need me to sell stuff to my friends and family
It was in September 2018 that I found the system that I still use today to make a passive income stream. In September 2019 I quit my full-time job.
The best thing about it is:
It's free to start
Customers are brought to you that are already interested (just think about how you found this review… there was no money or time spent from me promoting this!)
You get me as a personal coach to help you on your journey
When you try out this program you will see why so many people recommend it.
No credit card details required
F.U. Money Book Review: The "MakeTimeOnline" Final Word
---
As you get closer to the end of this F.U. Money book review, you begin to feel a sense of excitement. 
Dan Lok is another person who has managed to make enough money to be financially free at a young age.
He didn't start with a load of money or get a business handed down to him.
He worked hard and figured out ways to make more money.
Little by little you begin to see how this freedom is possible for ANYONE to reach.
When you read this book you will discover why so many people get excited about it.
Imagine what it would be like if you could find out…
The 8 myths that are keeping you from making your F.U. money
The F.U. Money mindset
What the number one reason is that most people don't reach their F.U. Money
The 9 characteristics of the ideal business
The money secret shared by Richard Branson, Bill Gates and Warren Buffet
How Dan went from rags to riches on the Internet
Plus a lot more! You have to read it to believe it!
At the end of his book Dan makes a bold statement:
If you don't take some small action towards F.U. money within 24 hours of finishing the book, you will never take any action.
I'm going to leave you with that thought…
Keep changing for the better,
Mike
P.S. Wouldn't it be amazing if you could making money online to free up your time? You can fast track your results with the email course below and learn more about my #1 recommended program…
Note I am not a financial advisor I am only giving my opinions on the Millionaire Teacher book review. There are also affiliate links in this article, read the full disclaimer here.
As you read every word of this review you will become amazed at how a teacher has become a millionaire!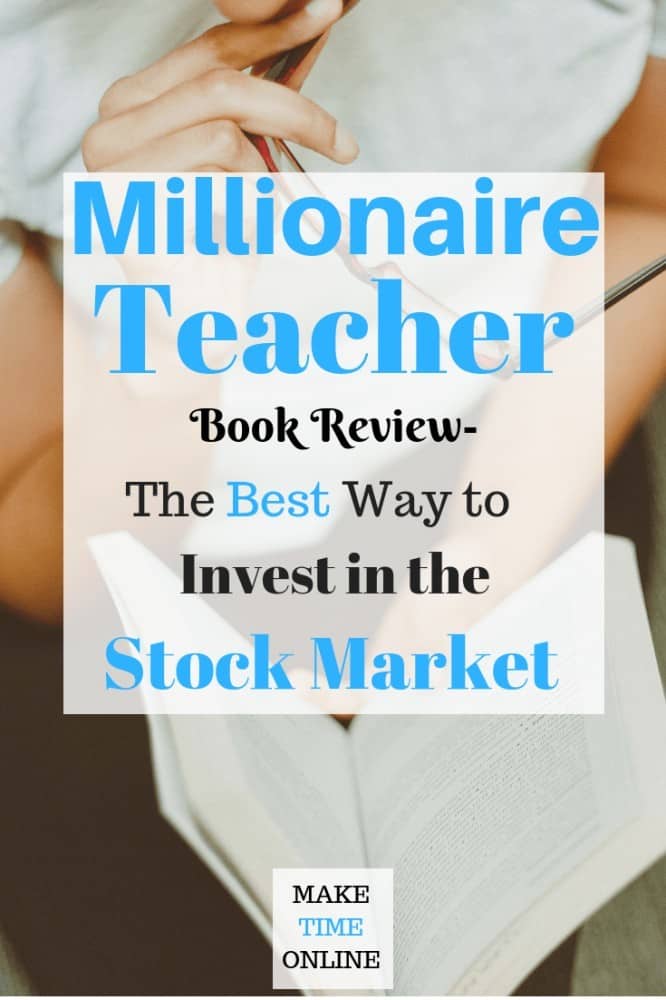 Yes, you read that right!
Andrew Hallam really does have an extraordinary story. But the methods he used to get where he is are very ordinary.
Millionaire Teacher Book Review – The Overview and Rankings
---
Name: Millionaire Teacher- The Nine Rules of Wealth You Should Have Learned in School
Author: Andrew Hallam 86 out of 100
Originality: 80 out of 100
Practical methods: 92 out of 100
Enjoyability: 55 out of 100
Maketimeonline.com Rating: 78 out of 100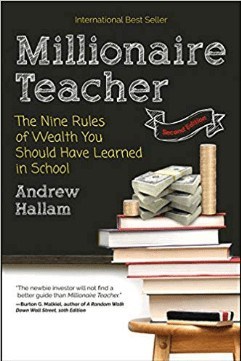 Pros and Cons
---
Pros
Inspirational story
Great advice for the "average" person
Makes you realise it is possible to build wealth no matter what your income is
Uses some excellent facts and opens your eyes to investing in the stock market
Great practical tips throughout the book
Gives you step by step advice of how you can start TODAY!
Cons
The advice is not going to help you retire really young (unless you are a child reading this)
Gets a bit technical later on – makes it less enjoyable (especially if you're new to investing)
Quite generic advice and leaves you with questions if you don't fit certain criteria (i.e. what to do if you're an expat/ don't live in one of the 4 countries he mentions… luckily he has another book for that!)
Only really shows one possibility of investing (invest in index funds
Who is Millionaire Teacher for?
---
Let me ask you this, "are you interested in earning a passive income?"
Andrew demonstrates the importance of living frugally and investing in the stock market when young. If you read this book in school you would be laughing right now.
People this book is for:
Anyone that wants to achieve financial independence
Anyone that wants to invest but doesn't know where to start
People that find there's not enough month at the end of the money
Low income workers
HIGH income workers
Ideal for young adults (but there is important advice for older generations too!)
Are you beginning to see how the millionaire teacher book review could help?
What is Millionaire Teacher about?
---
Since you're still here I'm going to assume that you want to learn more about investing in the stock market.
The methods Mr Hallam mentions in the book have been proven by numerous studies to be the BEST and easiest way to invest money to grow wealth.
If you're like me, you want to find multiple streams of passive income.
This method is possibly the MOST passive form of income I have found to date.
As you keep reading this webpage, you will feel more and more amazed at how Andrew Hallam became a millionaire and some of the (slightly insane) things he used to do to save more money, pay off his debts and invest more. 
This includes when he used to ride his bike 70 miles a day to and from work.
He did this because he could rent a basement for $350 a month out of town and avoid paying for fuel in his 20 year old $1,300 volkswagen (which he sold for $1,800 2 years later).
There is lots of great advice in here but there are 3 big lessons I want to share in this millionaire teacher book review…
1. What car to buy?
Imagine what it would be like if you could use a car for a few years and be paid to use it?
Rather than leasing a car, Andrew Hallam has an EYE POPPING tip to purchasing a car!
The secret is:
Buy second-hand Japanese cars that have low mileage and are well maintained…
Monkey simple!
Japanese cars like Toyota and Nissan typically hold their value well and it's not uncommon to be able to sell the car for more money a couple of years later.
When comparing this to leasing a car the savings are rediculous! The average savings of buying ANY second hand car is $4,856 per year for a two-car household.
That may not sound like a lot but wait for this…
If you invested $4,856 a year into an index fund that pays 7% on average for 20 years the final amount will blow… your… mind!!…
$277,455
Is leasing 2 cars compared to getting 2 second hand cars worth $277,455 to you? (btw if you carried on for 40 years it would be $1,890,496!!)
Do you still think leasing that brand new Audi is a good deal?

2. Want Stocks? Get Index Funds
This part of the book is more important than the air we breathe.
There are numerous reasons why Index funds are the best way to invest in the stock market but here are the main points summarised:
The fees are so LOW in comparison to most funds that you can buy (this is why index funds win!)
They consistently beat mutual funds even though they cannot beat the market (they track the market)
They cannot go BUST, unlike mutual funds or individual companies!
It saves so much TIME
It forces you to buy low and sell high (if you invest monthly or you rebalance your portfolio once a year)
If fund managers struggle to beat the market, what chance do you think you would have if you do it yourself
3. Start Young
Let me tell you the story of Star and Lucy…
A 5 year old girl Star invested the $1.45 a day she earnt from recycling cans. She carried on investing $45 a month until she was 65 years old (a total of $32,400 invested).
Her friend Lucy, started to invest $800 a month at the age of 40 until she reached 65 (a total of $240,000).
Star's final value was over $237,052 more than Lucy, despite Lucy investing WAY more money than Star.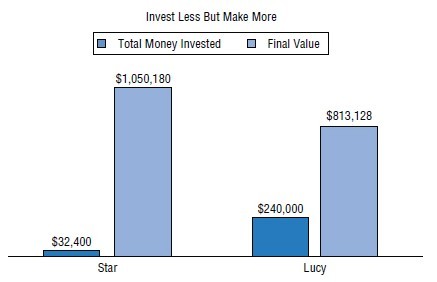 QUOTE The best time to have started investing was when you were born. The second best time is today
Related Articles:
David Ramsey's Complete Guid to Making Money- Is it Complete?
Rich Dad Poor Dad- Where it all Began
8 Lucrative Affiliate Marketing Tips for Beginners
But What About When the Market Crashes?
---
You're smart enought to know it's not if but when the market crashes.
This FACT blew my mind!…
Over the course of 2005-2015 the Vanguard S&P 500 Index averaged 8% per year... This was during the financial crisis of 2008-2009!!
Now, let me ask you a personal question. Do you think you could buy more stocks if the media and the whole world were panicking about the stock market and telling you it could cause a financial melt down?
I know I would find it hard!
This is the reaso why a typical investor in the S&P 500 only averaged 6.37% during the same time frame.
Fear meant that investors stopped buying when the market was "on sale"



Now imagine you keep paying in the same amount every month. It means you buy MORE units when the prices are low and less units when they are HIGHER!
e.g. Let's say you pay in $100 a month into a Vanguard Index Fund. If the price of the index fund is $10 you can buy 10 units. If it has crashed and is now $5 you can buy 20 units (it's on SALE!!)
It is for this reason that the Vanguard Retirement 2045 Fund returned an average of 7.39% to their investors between 2005-2015 but the average investor who had a direct debit with them earnt 9.32%.
A return of over 9% a year on average DESPITE the crash of 2008-2009!!
So What Should I do?
---
Just picture this for a moment…
You never have to work again because your index funds provide you with MORE money than you need to live off.
To get to this stage we need to know some numbers.
Let's imagine you and your family can live off $50,000 a year.
Let's also assume your index fund returns an average of 7% per year.
Here's the maths!…
Annual expenses/ Avg. return = Total nest pot to invest
$50,000/ 0.07 = $714,285.72
Just think about it… you can spend $50,000 a year forever, without touching the initial "nest pot"!
If you're thinking that it will be IMPOSSIBLE to get a pot of $714,285.72 then read on…
Let's just imagine you can save $20,000 a year and invest it in the stock market.
This would take you 17 years to reach your figure of $714,285.75 or 21 years to reach $1 million.
I will go more into detail about the unltimate strategy in a future post.
For now just know that the most important thing you can do it set up an account and GET STARTED! £100 a month will make a huge difference to your future.
Pin this to come back to this article again later.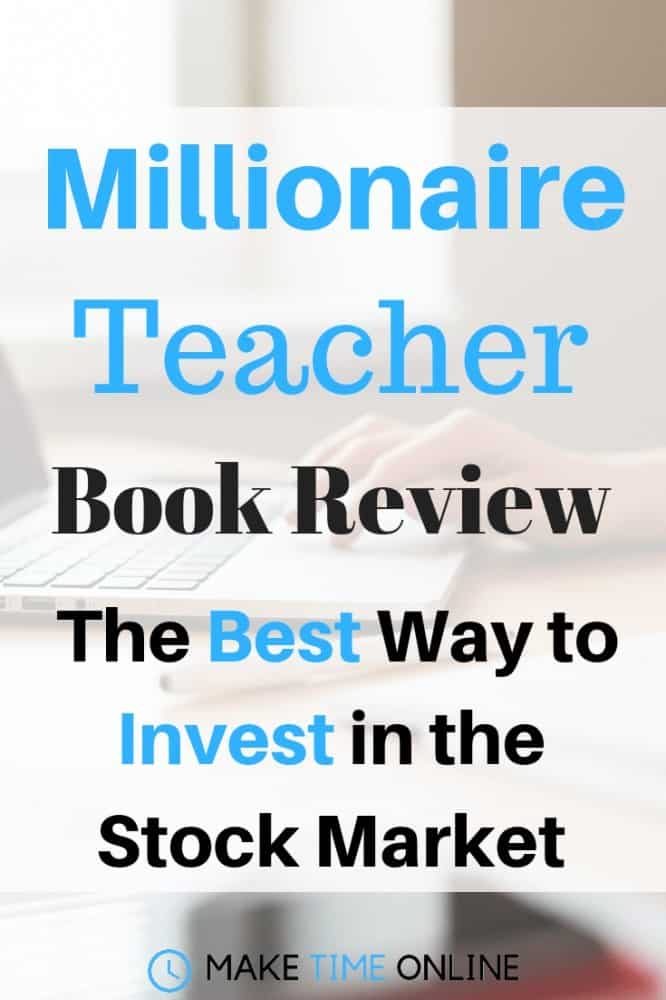 My Final Opinion – Millionaire Teacher Book Review
---
If you are thinking to yourself "to be able to retire after 17 years is not bad" then you are right.
To be honest it's much better advice than you will get from most financial advisors.
However, this is not allowing for inflation or any changes in your lifestyle (maybe you want to have children or your kids are going to uni or you want a holiday home to retire with etc.)
Plus you NEED to save $20,000 a year… EVERY year.
Andrew Hallam is clearly an extraordinary man.
He was able to be self-disciplined and did some things that most people would not be prepared to do.
Personally, I don't believe in focussing too much on cutting expenses as it closes our minds and you will never be able to save more money than you earn.
The focus should always be on increasing our income!
Whilst Mr Hallam may have given himself a comfortable life and a financial indenpendence from his portfolio, he has only become "rich" by becoming an entreprenuer. He has missed out this fact in his book (just like Dave Ramsey).
He makes a lot of his income from books, courses and selling HIS products.
If you want to be "Financially Independent and Retire Early" (FIRE for short) you realistically need to find a side hustle or alternative ways of MAKING money.
Millionaire Teacher Book Review: The "MakeTimeOnline" Review Final Word
---
Now that you're at the end of this millionaire teacher book review, you will have learnt the importance of investing in index funds and living frugally. 
If you start early enough you can utilise compound interest to work for you, without having to put as much capital in yourself.
Let's face the reality that index funds consistetly beat private investors and mutual funds due to:
Fear & Greed (people tend to sell low/ buy high)
Fees (mutual funds need to beat index funds by over 4% due to taxes, fees and commission costs
If you are looking to invest in the stock market this book will provide you with a guide as to how to start and the best index funds to use (if you live in the US, UK, Australia or Singapore).
Keep changing for the better,
Mike

p.s. If you have any questions and I mean ANY questions about Millionaire Teacher, please leave them below. If you have read this book before or something similar please add your thoughts.
p.p.s. If you are serious about making money online, I would advise you to check out my #1 recommended program here
There may be affiliate links in this article on the best self-improvement books of all time, read the full disclaimer here.
You don't realise it yet, but in the next couple of minutes, you're going to learn the secrets to how it's possible to read more.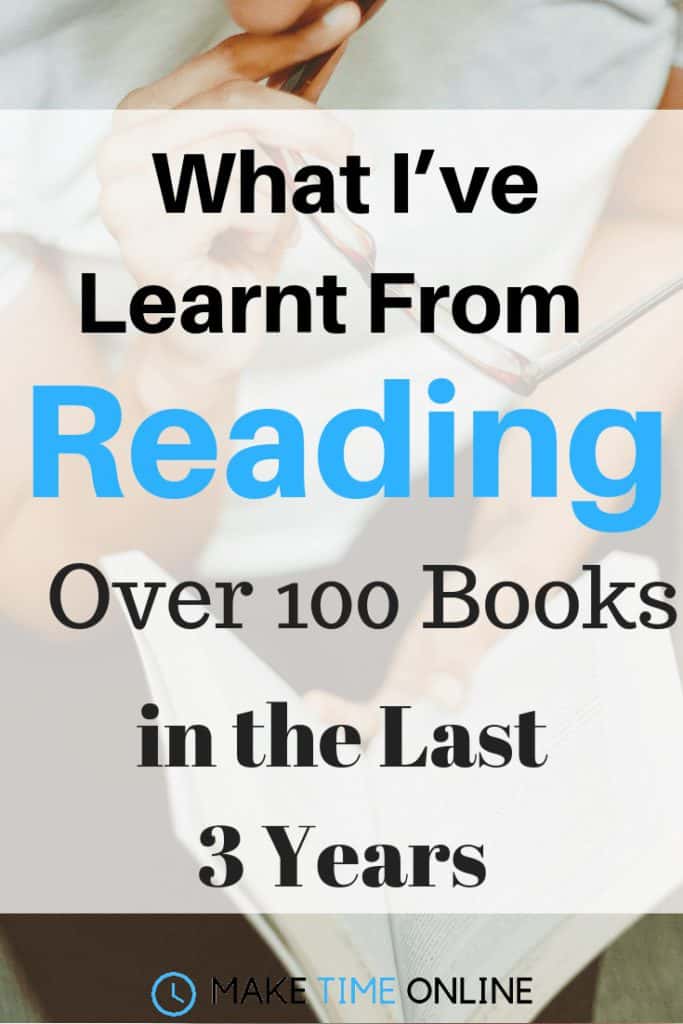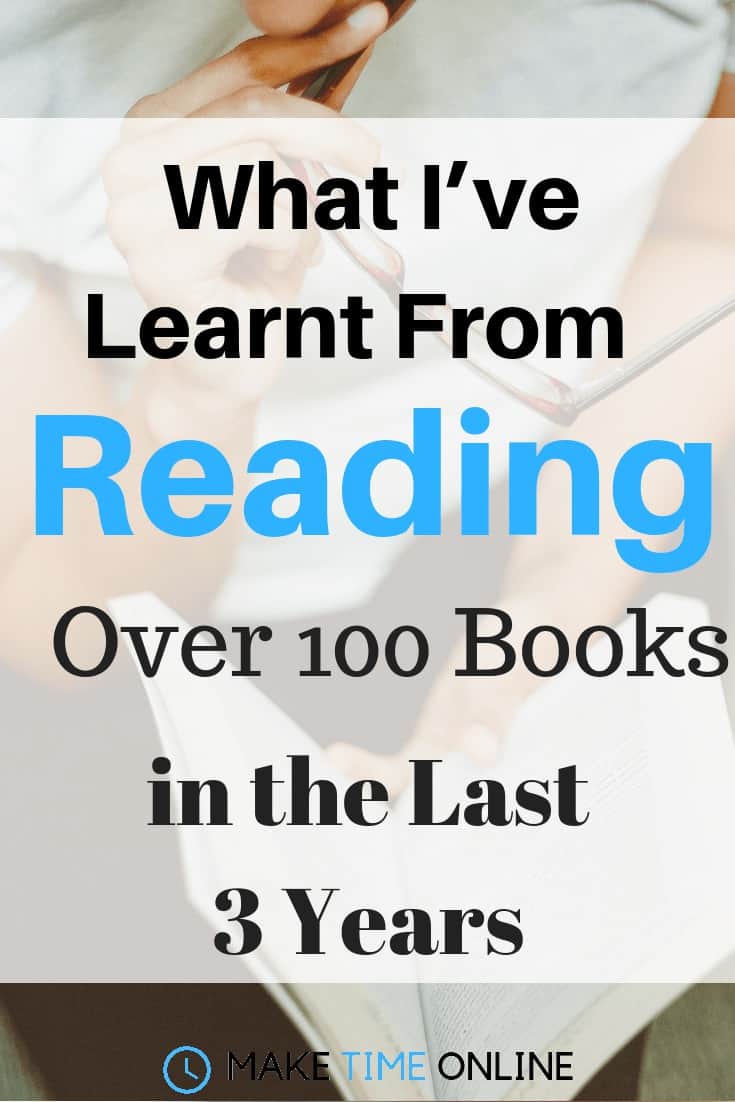 "You can't seriously think we will believe that you have read over 100 books in 3 years? That's about 3 books a month!"
Well, I guess technically I didn't read them all… 
I listen to some of them.
The fact is, I've learnt a lot and by the time you finish reading this post, you will have learned some of the biggest secrets known to the world's most productive people EVER. 
First of All… How Do You Read so Much?
---
Rare thinking people like you already know that it's possible to use your time more efficiently.
The following are the actual ways I used to read more books:
1. Use NETime (No Extra Time)
Imagine what it would be like if you could learn from some of the world's most successful people without having to give up any extra time…
When you are doing daily tasks that don't take up too much brainpower it's possible to listen to something productive at the same time. You are basically doubling the use of your time e.g. at the gym, cooking, driving, on a walk, house chores etc.
So make the most of audible and podcasts.
You can read more about NETime here.
2. Spend Time Learning How to Speed Read
Just think about it…
Is it worth spending a few hours today that will save you hundreds of hours over your lifetime?
Here are the steps I used to TRIPLE my reading speed… without losing comprehension
Simply put in your email address below to get the steps right to your inbox!
The beauty of these tips is that your comprehension shouldn't be affected at all.
It's just understanding the mechanics of the eye and optimal perception.
FACT!
If you follow these steps you will double or triple your reading speed!
CONGRATULATIONS!!
3. Make Reading Self Improvement Books a HABIT
Now, I know what you're thinking, "I don't really like reading and when I do I just want to read something that I enjoy…"
Well cast your mind back to 2014 and let me tell you a little story:
I was chilling on a beach in Greece with sand between my toes, waves CRASHING in the background and the Da Vinci Code in my hand.
"Rich Dad Poor Dad" had been recommended to me about squidrillion times but the title was more off-putting than fish on a chocolate brownie.

I stared at my kindle with my dodgy FREE copy of the book.
Finally, I gave in.
I threw my ego aside.
But when I started reading, something weird happened…
I enjoyed it!!
Like "don't want to put it down" enjoyed it.
Don't think for one second that suddenly I became a self-development book junkie. But it opened up this whole new world to me.
The more I read, the more I realised there was to read.
The more I read, the more I LEARNT and the more things I would TRY.
And as I IMPROVED, the more I wanted to read.
Reading 10 pages a day adds up to over 10 books a year
Are you beginning to see how I had created this habit?
It was easy to read a few pages a day. If you're like me you may actually find it relaxing and productive, which helps keep the "procrastination monster" away.
Wouldn't it be amazing if you actually WANTED to spend time LEARNING more and more? 
And you can easily do this by reading the best self-improvement books of all time.
But Will You Remember Everything?
---
Yes and No… Mainly No
So according to Edgar Dale's cone of learning, we only remember 10% of what we read and 20% of what we hear after JUST 2 weeks! 
Imagine what it would feel like if you could retain more of the information.
Well here are some ways to do just that:
Taking notes or highlighting text (boring!)
Find a Youtube Video around the subject of the book
Talking to someone about it (thanks again Sarah!)
Teaching it to others (thanks blogging!)
Taking ACTION– find ways to implement it into your life
Not reading because you know you won't remember it all is like trying not to earn more money because you'll pay more taxes…
I'd rather have 10% of something than 100% of nothing.
And do you begin to notice…
Taking ACTION always wins.
The beauty of having a website is that you will take more action than ever before.
Reading is easy to do and easy not to do.
Come on Then… What Have You Learnt Mate?
---
Ok amigo, keep your knickers on.
Without further ado, here is the best of the best advice from some of the most successful people that have ever walked the planet.
#1 Habits RULE
This is the ONE THING, guys. 
Do you want to know what the key to success ALWAYS comes down to?… without fail:
Making GOOD habits.
The only difference between a homeless dude in Birmingham and Richard Branson are the habits and decisions they make each day.
Enter RANT…
If you live in a developed country nobody cares what your background is. Nobody cares how bad you had it as a kid. You have the same opportunities and access to information as EVERYONE else.
If you're thinking but life's not FAIR…
You are damn right!
Remember that, pumpkin, and use it to your advantage.
There are TOO many success stories of people who went from rags to riches to not believe this:
Oprah Winfrey– born into a poor family in Mississippi.
Tony Robbins– abused as a child.
George Soros– survived the Nazi occupation of Hungary before moving to London.
Roman Abramovich– born into poverty and orphanage at 2 years old.
J-Lo– homeless at 18.
Steve Jobs– Dropped out of college and collected coke bottles for money for food when he was homeless.
Sylvester Stallone– Homeless before Rocky & sold his dog for $50… He bought his dog back for $3,000 after the film.
None of these people became a success story overnight. 
They ALL had setbacks.
They all worked hard and changed their daily routine i.e. their HABITS!
Are you beginning to see how habits shape our life?… and you can CHANGE your habits.
Rant OVER…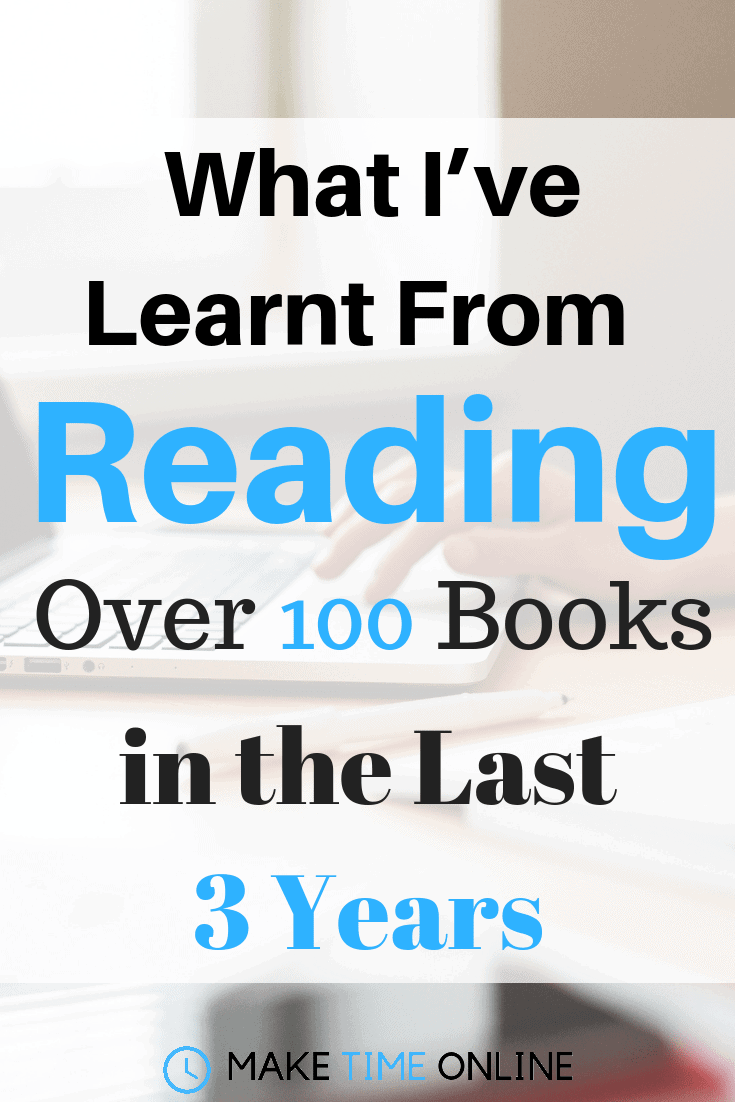 #2 Systems Beat Goals
This one was a game changer for me.
I'd heard numerous times the importance of goal setting. We sat down every 3 months to reflect on our previous goals and set new ones.
As you absorb this information, you'll realise that goal setting is not as effective as you may think because you spend most of your time NOT achieving them. With each breath you take you begin to feel more and more annoyed because you haven't reached your goal.
Imagine what it would be like to achieve success every day.
Just pitcure this for a moment…
Your goal is to read 10 books in 2019.
You're busy at work.
The kids need running around to their activities.
You want to find time to do FUN things.
Life gets in the way.
Before you have chance to breathe, it's October and you've fumbled through 1 book.
You feel overwhelmed and frustrated at how far behind you are… so you give up.
Wouldn't it be amazing if you could succeed 20 minutes after waking up EVERY day?
What if you create a system instead?
Read 10 pages of a book each day
You set your alarm 15 minutes earlier.
You wake up and FORCE yourself to pick up the book.
After 2 pages you start to get into it and before long you've read 12 pages.
After doing this for a week, you try reading before going to sleep. You get the best nights sleep you've had for months.
Your feeling of frustration is slowly disappearing as you continue to use your system EVERY day.
You find 10 minutes during your lunch break to read.
You'll find time to listen to audiobooks on your commute to work.
You find pockets of time everywhere that helps you easily achieve your SYSTEM.
This builds momentum, which often means you end up beating your original goal…
I GUARANTEE if you read 10 pages of a book EVERY day you WILL read MORE than 10 books a year.
Note this works for setting ANY goal.
If you have a goal to buy another property this year, try setting a system to speak to someone that invests in property every day. It could be a FB message, a phone call, a call on skype or meeting them in person.
Don't believe me, believe yourself!
Are you beginning to notice the power of HABITS?
#3 Win the Morning, Win the Day
Ah my "Miracle Morning's" (me smiling and looking fondly at my screen)
This is possibly THE best way to get more good habits into your life QUICKLY.
You probably already know a productive morning is more important than wiping after doing a #2.
You know it makes sense because you should have the most energy as you've just been asleep!
Wouldn't it be amazing if you could do 6 highly successful habits first thing in the morning?
Scribing (Writing)

Affirmation

Visualisation

Exercise

Reading

Silence (Meditation)
Just remember SAVERS…
"The Miracle Morning" will show you how this is possible, even if you ONLY have 6 minutes!
In fact, I am currently writing this before going to work at 5 am after already doing yoga, meditation and reading.
Now, I can almost hear your mind saying "that's CRAZY!"
Let me a ask you a personal question, "what would you do to LIVE the LIFE you want?"
#4 Do the ONE Most Important Thing First… ALWAYS
Rare thinking people like you know the importance of doing the hardest task first because everything else is easier after that.
This point is made in the books "The One Thing" and "Eat That Frog".
By just having ONE THING to do each day means you immediately focus on just getting the most important thing done.
Ask yourself "what is the one thing I can do today that will help me the most?"
Little by little you begin to realise that systems become habits and it's very easy to do habits. Did you find it hard work to brush your teeth this morning?
The beauty of this is that it AGAIN builds momentum.
#5 Think BIG
Enter Mr 10X himself…
I remember seeing Grant Cardone on YouTube for the first time thinking, "Who does this ass-hole think he is?"
The thing is… he's right.
He's talking sense. Just like Gary V does and just like David J Schwartz does in "The Magic of Thinking Big".
Here's a fact for you:
If your biggest vision is to get a "decent job" you will NEVER live your dream lifestyle.
If you think you can or you think you can't you're right.

Henry Ford
To avoid stepping on my rant's toes. You are in control of your life.
Own it.
Shape it however you want…
But if you can't even think BIG, you will never get to where you want to be.
To read more about how to shape your life click here.
#6 You Can be Successful AND be a Good Person- In fact, it's a MUST.
This is something that my good friend Mr Stephen Covey taught me.
You're probably wondering how Stephen Covey was my good friend?
He wasn't! But this is the BEAUTY of READING…
You can learn from the best of the best without ever leaving your home and even if they are dead!
Always look for a "win-win".
Just think about it. If you are doing something purely to put money in your pocket you will never do well. If you sell someone a dog poo in a bag for $100 you are not going to win in life.
Be a person known for adding VALUE… Not a person know for being successful
Proven FACT:
The more you help others, the more rewards will come to you.
#7 Don't Hate the Way Things Are- Use it to Your Advantage
The more you learn the more you will realise there are things in the world that are more UNFAIR than a political election between a man and a woman.
You have a choice here. Either you:
Spend time wallowing about how many people are starving when the earth is capable of feeding the current population 3 times over.
Use the information you learn to your ADVANTAGE.
Get this fact DRILLED into your pretty little head:
Life is not fair
It's not a negative statement, it's a necessary FACT that you must understand. "The Chimp Paradox" explains how this is important to understand in much more detail (hint- it can help to not let your chimp out).
For example, the financial system is currently designed to make the rich RICHER and the poor/ middle class POORER.
The thing is when you learn about inflation, money printing and how the banking system works you can actually use this information to HELP yourself and others.
Rather than being a consumer, you can become a producer.  
Now let me ask you this, which option would you choose?
SAVE money in the bank where your spending power decreases due to inflation.
Get into more DEBT and buy rental properties which other people pay for. Plus the amount you owe the bank erodes over time due to inflation.
Learn and use the knowledge for good.
#8 Happiness Leads to Success- Not the Other Way Around
This was a BIG lesson for me that I learnt the hard way (and still need to remind myself about!)
"The Happiness Advantage" has scientifically proven that happiness increases life expectancy, relationships, creativity and your business success.
So rather than search for SUCCESS, it makes sense to search for HAPPINESS. 
Here are the top ways I've learnt that can impact happiness levels (therefore success levels!):
A FLEXIBLE schedule– Find ways to make a passive income or an income without trading time for money.
Have something to look forward to- PLAN a trip or adventure 
Spend money on EXPERIENCES, not on stuff
EXERCISE regularly– it doesn't have to be vigorous or too long (a 20-minute brisk walk will help!)
SLEEP- good night routines (avoid or at least reduce screen time before bed) and getting 7-8 hours
Feel GRATEFUL for what you have- Write 3 things every morning
Do RANDOM acts of kindness– thank or compliment someone every day
Watch a short FUNNY video before doing some work
Here's another short story:
One day, about three years ago, I was sitting on the sofa, sipping a cup of coffee. I vividly remember thinking… "once I am financially independent then I will be happy and really be able to make a difference"
Next thing I know I'm bedridden for a few days because my back had spasmed. 
I wasn't looking after myself properly. My exercise, eating habits and socialising with people wasn't right. I was spending lots of time trying to work out different trading systems.
I was SEEKING success.
It wasn't until I starting doing more yoga, meditation and exercise that I realised I was more productive and it helped me to achieve more.
Success followed HAPPINESS.
#9 Keep Learning
Face it, we are changing all the time. Our actions are being compounded all the time.
"The Slight Edge" is one of the best books I've read.
If you are not improving you are declining, it is impossible to stay the same.
People say motivation doesn't last long… well neither does bathing which is why we recommend it every day.
I wonder, even as you continue to read this post if you really want to win BIG or live the dream lifestyle you've always wanted.
If you do then keep learning… EVERY Day
Best Self Improvement Books of all Time
---
Picture yourself 5 years from now.
Maybe you're travelling the world, or you're financially independent so you can spend your time with loved ones. 
Whatever your dream lifestyle is, you will only get there with help from others. Why not get help from some of the world's most successful people?
So here are the best self-improvement books of all time:
The Seven Habits of Highly Effective People
How to Win Friends and Influence People
How to Fail at Almost Everything and Still Win Big
Losing My Virginity- Richard Branson
Click on the title to buy the book now or click "review" to read my review.
You can also find another list of great books at Project Palm Tree.
Best Self Improvement Books of all Time Summary
---
Wouldn't it be AMAZING if you could get advice from the likes of Richard Branson, Elon Musk, Dale Carnegie and Tim Ferris?
After reading this article on the best self-improvement books of all time, you will have learned the importance of creating GOOD HABITS.
Reading these books is a good habit in itself. Can you imagine adding this habit into your life? You will create momentum to add more good SYSTEMS into your life.
Keep changing for the better,
Mike
p.s. If you are interested in making money online to free up your time, have a look at my #1 recommended program here.
p.p.s. If you have any questions or thoughts please feel free to drop a comment below… or send me a message on WA here
There may be affiliate links in this hypnotic writing review, read the full disclaimer here.
Have you ever wanted to travel the world and get paid to do this? This book will provide you with the tools you need to become a full-time digital nomad. 
Hypnotic Writing Review-
How to Seduce and Persuade
You don't realise it yet, but in the next 2 minutes, you're going to feel very sleepy… very sleepy… very sleepy…
If you're still awake then read on to see what you can learn from this Hypnotic Writing Review.
Find out if you can SEDUCE and PERSUADE plus grab your FREE copy of Joe's secret weapon.
If you are still awake then I want a refund for this book as it clearly doesn't work!… or does it?
Hypnotic Writing – The Overview and Rankings
---
Name: Hypnotic Writing- How to Seduce and Persuade
Author: Joe Vitale – 75 out of 100
Originality: 95 out of 100
Practical methods: 89 out of 100
Enjoyability: 81 out of 100
Maketimeonline.com Rating: 85 out of 100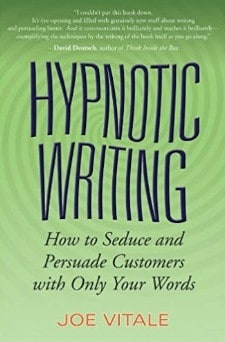 Pros and Cons
---
Pros
Amazing examples of "hypnotic writing" at its best (headings, letters, openings etc.)
Gets you thinking early on. Some practical tasks to do (have a pen and paper at the ready!)
Gives examples of "hypnotic words" and "pleasure inducing" words or key phrases.
Jaw-dropping tips on how to write to sell.
He uses hypnotic writing throughout the book so you are constantly reading examples.
Cons
It's easy to read but some of the tasks make it less enjoyable (I guess you can easily skip these… but books/ courses are rarely as effective if you do that!)
Some examples are REALLLY long.
Not always a clear answer
Who is Hypnotic Writing by Joe Vitale for?
---
Just imagine being able to get 100% response from the copy that you write.
Well apparently that can happen…
Bruce Barton (whoever this geezer is) wrote a letter in 1925 that pulled 100% response– everyone answered and sent in money.
If you are like me you are probably thinking, "how the heck did they track the response in 1925?" There were no internet and tracking devices… well don't shoot me I'm just the messenger.
As you absorb the information in Joe's book you will find the answer to how Bruce pulled it off.
Anyhoo here's a list of people that would benefit from this book:
Online marketers (email, affiliate, own products to sell etc.)
Anybody who wants to make money online
Anyone that wants to become an entreprenuer
Anyone wanting to sell something
Journailists
Anyone wanting to write a book
Authors
Anybody that wants to learn more about how human beings think

What is Hypnotic Writing?
---
Hypnotic writing is intentionally using words to guide people into a focused state where they are inclined to buy your product or service.
Many studies have already proven that there is an actual science or perhaps an art to writing hypnotically.
Joe proves there are key-words and phrases that you can use that will help you weave words to make your readers buy and trust you. Now, I can almost hear your mind saying, "Will I ever be able to write like this?"
YES!
Wouldn't it be amazing if I were to show you some forms of hypnotic writing?
You probably know that I've been using hypnotic writing in this review.
As you read the rest of this article you will start to become more aware of it and realise how ANYONE can write hypnotically.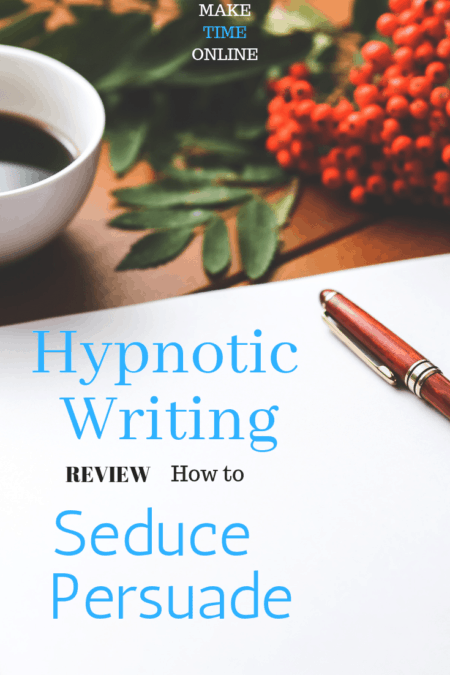 The Hypnotic Writing Secrets
---
1. Get out of your ego and into the reader's ego
This is possibly the most important point in the whole book.
Simply put:
Every time you state a fact, describe how that fact will help the other person.
e.g. "Find out Joe Vitale's best tips for copywriting."
Compare this with:

Have you ever wanted to travel the world and get paid to do this? This book will provide you with the tools you need to become a full-time digital nomad.
2. Create Excitement and Curiosity
Imagine what if would be like if you could get your readers to react by forming mental images in their mind.
There are 3 different ways to place mental images into your reader's mind:
The powerful phrases that are provided in the "hypnotic cheatsheet" create excitement and curiosity in your readers. Check it out…
3. Pain or Pleasure? Meet the Reader Where They are
There are 2 ways to cause action.
Pain

Pleasure
This was a part of the book that I thought Joe Vitale didn't really commit to. He started by saying how it has been proven that highlighting people's fears and pain causes them to buy more often.
Then I felt like he backtracked and said that it's morally better to highlight the benefits of the product and try not to use their pain.
Here are the 4 steps that copywriting should use:
Problem- Grab attention
Promise- Gain interest or provide a solution
Proof- Use testimonials or money back guarantee etc.
Price- Use a call to action and show the reader the price
Personally, I think any serious copywriter will use pain or pleasure at different times.
Big Joe does also admit this:
My idealistic brain would like to only focus on pleasure for idealist reasons, but I'm enough of a realisit to know sometimes people need to be reminded of their pain.
The best way to do it is meet the reader where they are. If they are in pain… mention it and then provide a solution.
4. Make every line active, personal and alive
The radio is BLARING in the background.
Your phone just BUZZED from a Whatsapp message.
The kids are SHOUTING in the room next door.
Life is FULL of distractions. So your writing must hold people's attention. To do this it has to be active.
To make your writing alive you MUST rewrite your work.
Here is an example:
"The door was opened by Mike"
This is passive
"Mike opened the door"
Is better and more active… but it's not hynotic
"Mike kicked open the door"
Is much more attention grabing. Kicked is an alive word! We can do one better though
"Mike kicked open the door"
Using bold/ italics/ CAPITALS on the odd word is a great tip to make your writing more ALIVE and attention grabbing.
There are so many active words and ways to make your writing personal. You can find these phrases all in the "hypnotic cheatsheet"
5. Start by agreeing with the reader on something
Every reader wants to know three things:
"Who cares"
"So what"
"What's in it for me?"
Instead of just HITTING your reader with your point from the start, try agreeing with them on something. This helps your reader relate to you and feel a sense of trust.
When you move the writing in the direction you want, they are more likely to believe you.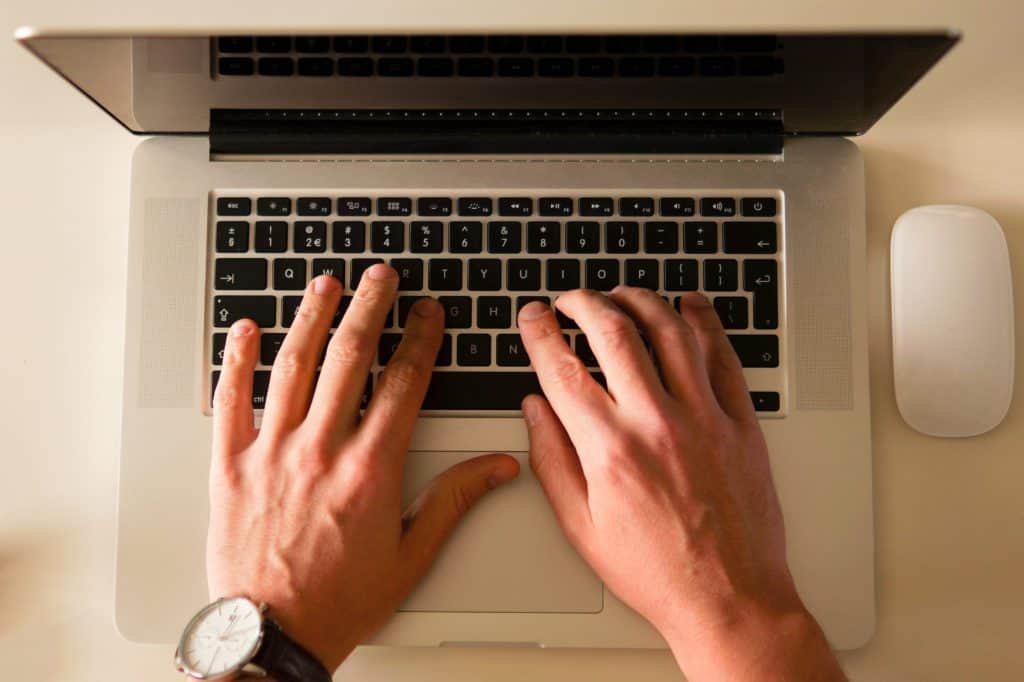 6. How much should I write?
The rule of thumb is:
The higher the cost the more copy is needed.
It's important to only provide the information needed though, never add words for the sake of it!
Have you ever written something and then gone back to edit it, but found it very hard to cut down your word count? Of course you have! You're human. We become attached to our words… "I put my blood sweat and tears into that!!"
NOTE- Being ruthless and cutting down your word count is crucial to keep your readers engaged. Remember, people are BUZY, they don't want to waste time!
A great tip is to imagine someone would pay you $1,000 for every word you cut out. Do what it takes to remove your words that aren't needed.
Here are 4 great tips to make your writing more readable:
Use bullets

Use quotes

Make the most of itsy-bitsy paragraphs

Use boxes
7. Repetition
Have you seen the film "Good Will Hunting"? If you haven't what's wrong with you?! Make that your next Netflix film… it's a MUST watch!
There is a scene when the Robin Williams confronts the disturbed young man in his office with the phrase "It's not your fault."
He pauses, then again says, "It's not your fault."
One more time, "It's not your fault"
And the hard-headed tough young Matt Damon breaks down in tears.
The point is that repetition of key words or messages is actually hypnotic. It emphasises the importance of them and can influence a person's subconscious mind.
Repetition is hypnotic
Repetition is hypnotic
Repetition is hypnotic
8. Use a Simile and Analogy book
Imagine what it would be like if you could turn your online business into a full-time gig.
Just picture making more money than Donald Trumps tax savings.
Having a simile and analogy book will help you to write in a way that is more entertaining than Robbie Williams. There is no doubt about it… people want to be entertained.
Wouldn't it be amazing if you could get this book for free right now?
Joe Vitale's 5 step method to writing & 3 BIGGEST Secrets
---
Joe does these five steps when he writes… EVERY time:
Intention– Direct your mind i.e. what do you want to write about?
Research– Feed your mind i.e. test the product or read reviews or talk to people about it.
Creation– Unleash your mind – don't think just write.
Rewrite– Sharpen your mind – the most important step to making writing hypnotic.
Test– Training your mind – send it to different people and see what their response is.
But more importantly these are Joe's 3 BIGGEST writing secrets:
1- He doesn't do the writing!
Well, he does but that title is attention-grabbing huh!?
What he means is that he tries to clear his mind and let his subconscious write. He's already researched and prepped so he practices letting his unconscious write (apparently it's super powerful).
This is 100% something that ANYONE can learn. Most people just don't practice writing.
2- He dialogues in his mind
Joe imagines that he is speaking to someone as he writes.
This way he can guess what their questions would be and provide answers in the writing.
3- Then he plugs in hypnotic writing
This is where Joe's writing becomes amazing.
Only AFTER he has finished his writing draft will he go back through his writing with his "Swipe File".
He finds places that he can rewrite a hypnotic statement. This file is his crutch and secret weapon.

Hypnotic Writing Review: The "MakeTimeOnline" Review Final Word
---
If you are interested in selling anything then hypnotic writing is a book that you will learn so much from.
The fact is there are many transferable lessons to selling face to face or just interacting with people outside of writing.
I know what you're thinking! Surely I've learnt most of the best bits from reading this hypnotic writing review…
Well here are some other golden nuggets that you will get from the book:
The best piece of hypnotic writing Joe has ever made
What is more important than hypnotic writing
How to use these techniques on your website
What people will ALWAYS read
The 5 secret laws of hypnotic persuasion
When you use the hypnotic cheatsheet you will discover how useful these little goodies are.
Keep changing for the better,
Mike
p.s. If you have any questions and I mean ANY questions about this hypnotic writing review, please leave them below. If you have read this book before or something similar please add your thoughts too.
p.p.s. If you are serious about making money online, I would advise you to check out my #1 recommended program here
There is one BIG secret to getting ahead in life…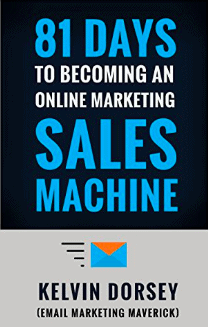 This book review of Kelvin Dorsey's "81 Days to Becoming an Online Sales Machine" will reveal what that secret is.
81 Days to Becoming an Online Sales Machine- The Overview and Rankings
---
Name: 81 Days to Becoming an Online Marketing Sales Machine
Author: Kelvin Dorsey- 91 out of 100
Originality: 85 out of 100
Practical methods: 79 out of 100
Enjoyability: 93 out of 100
Price: Kindle $1.27
Maketimeonline.com Rating: 87 out of 100
Pros and Cons
---
Pros
FULL of tips!
Great for beginner or experienced internet marketers
Easy to read- lots of white spaces and short chapters
Funny analogies & similies (as long as you are not a feminist!!)
Great book recommendations
Great examples used
Cons
Not as much on practical email marketing methods as I thought (considering he is an email marketing guru!)
Could be offensive at times to some people (but he does have disclaimers about this!)
Who is "81 Days to Becoming an Online Sales Machine" for?
---
The word "sales" comes with a pretty big judgment.
The truth is that everyone needs to be able to sell. As a teacher, I am constantly selling the idea of taking part in each lesson to learn.
Saying this, here is a list of people that would really benefit from reading this book:
Internet marketers- email marketing, blogger, Youtuber, podcaster (if you sell anything on the internet)
Entrepreneurs
Writers
If you want to start your own side hustle
If you aren't happy in your job
People that would like to improve their communication skills
Kelvin Dorsey uses 81 chapters (days) to explain some amazing Internet Marketing tips. As a taster here are my favourite 12…
#1 Target Market- Go From Zero to Hero in Less Than a Year
---
Kelvin makes this point better than milk compliments tea.
He tells a story about a salesman, Joe, who couldn't sell any of his self-improvement tapes:
One day Joe went to see an old friend with his tapes, who was now a successful businessman. His friend loved the tapes and thought Joe must be selling loads of these!
Joe told him this was his first sale and his old friend asked who he was selling these to.
This is the main point…
Joe didn't have a bad product, he was just targeting the wrong market. He was selling these tapes to anyone struggling in a marriage or business…
His friend said, "STOP!! You need to sell these to successful people. They are successful because they take ACTION and buy this stuff."
Joe went on to be the best salesman in his company simply because:
He targeted the right people (winners instead of losers)
He sold to their wants, not their needs
You must know your target market inside out. You need to know their:
Values
Wants (sell to these)
Needs
Interests
Where they spend time
What words they use
What frustrates them
This helps you to advertise to LESS people!
Effective advertising is always specific. You should only market to your target market.
If you try to sell to everyone you will sell to NOONE.
#2 The Secret to Curiosity
---
So you still want to know the secret to getting ahead in life?
I'll tell you later…
Why does the word "secret" entice people in so much?
People are innately fat and lazy- secret implies doing less work
People are curious creatures
People feel like everyone else is in on something that they aren't
People are competitive (ever looked for a car park space in a full car park?…)
"Secret" implies you'll gain an advantage over others
Curiosity plays a big role in getting your readers to click your links as an internet marketer.
Here are some ways to inflame curiosity with your headings:
Questions
Riddles
Unknown resolutions
Violated expectations
Access to information known by others
Weird and wacky
If you can do any of these things you're much more likely to get clicks on your links according to Mr Dorsey.
So anyway as promised the secret to getting ahead in life is…
Hard work
I didn't say you were going to like it!! But Mr Dorsey says it himself and he is an email marketing guru after all…
#3 The Story behind Selling in Stealth Mode
---
Imagine this:
You wake up to the smell of a perfectly brewed coffee wafting down the hallway. 
You whack open your laptop and check your email. Your coffee tastes good!
The first thing you hear is… 
*PING*…
You've got funds.
But you don't have only one of these emails…
You scroll down to see payment after payment.
There is this warm, fuzzy feeling as you realise your financial worries are now over…
For good!
As Kelvin explains… When you tell a good story it sells for you. The best part is people don't even realise they are being sold to (it's stealth like!)
Here are some tips for a good story:
Use emotion
Persuasion- paint an image vivid and real
Hit the 5 senses
Cut out adjectives add ACTION verbs
Notice the story above uses all of these tips.
#4 How to Use Wi$e Word$
---
Have you ever used a thesaurus before?
Chances are you were probably doing the opposite of how you should use it when writing online!
Instead of using it to find bigger or fancier words… use a thesaurus to find shorter and easier to understand words.
People read 25% slower on a computer screen than they do on paper
Some advice for writing stuff that gets read:
Avoid $10 words – it hurts your brain to read
Clarity- KISS (Keep It Simple Stupid)
Easy and fun to read- reading your work should NEVER be a chore.
Need an example to see what KD means?
This male homo-sapien is begetting a myocardial infarction in the cardiac blood-pumping organ.
Simply means:
He's having a heart attack
Long sentences cause more eye fatigue on screen than paper
#5 Change a No to a Yes- Perception
---
What piece of information can you give to make your prospects see their current situation in a different light?
Let's say a course costs $365.
This is the same as $1 a day for a year.
Or the equivalent of 5 pints of beer a month in a bar in the US (just over 1 pint of beer a week!)
Would you rather pay $1 a day or $365 right now?
It's important to talk in terms of your audience. This is why tip #1 is so important! Perception is often what causes people to buy or not to buy.
You can boost your products perceived value by:
Add testimonials (social proof)
Explain behind the scenes story
Use jaw-dropping benefits
Offer a guarantee
Offer a free trial
Add bonuses
#6 The Secret to Write in the BEST Mental State
---
A good mental state = thinking about your reader at all times
There is one little weird mind trick that Kelvin uses:
Imagine you only have a few months to live. A loved one has asked you to tell them everything you know on the topic you are writing about.
MORBID!! I know!!
But apparently it works for him and you can quickly see how this would make you really think about the content your putting out there!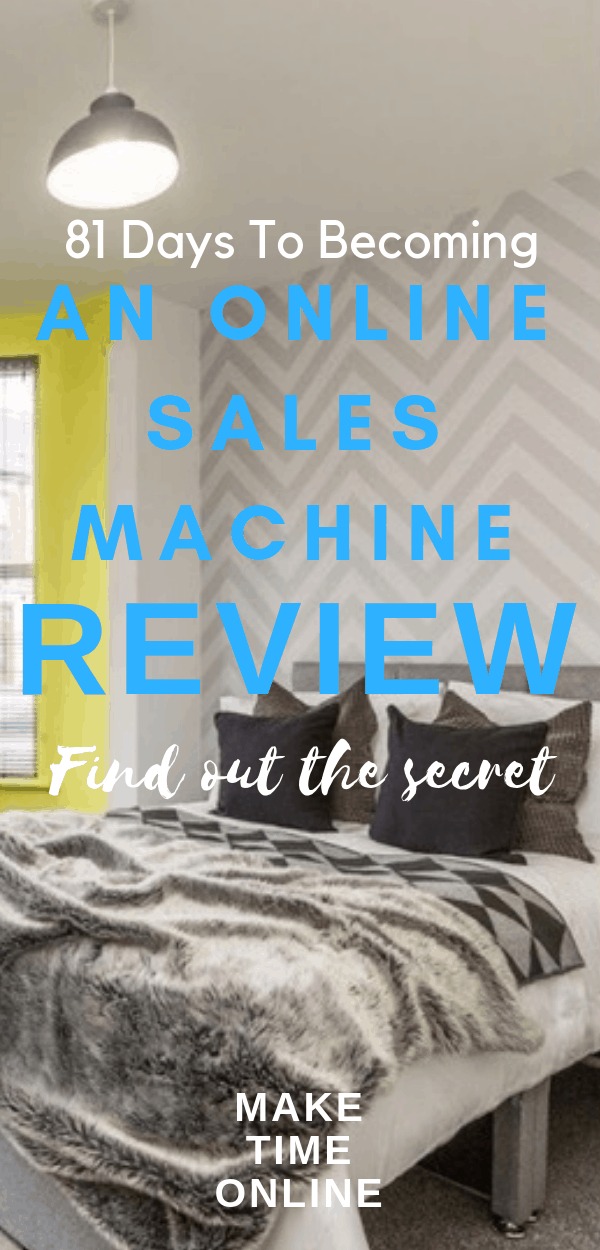 #7 Show off Your Personality
---
Have you ever found it hard to write with personality?
Well here is an example of an ice cream review that KD found… word for word:
This place is BAWLIN yo! Chicken nuggetz be crispy like you never SEEN.
I tasted one and I was like, "WHAAAT! Are you serious Wendy?"
Mean girls working on the friers, tho. This one chick wouldn't even let me holla. I was like, "please, you ugly anyway."
Next time you're not sure what writing with personality is… read this review then try to write!
Check out Tip #4 in this post to see more about how to do this!
#8 Email Marketing is King for Sales
---
Kelvin describes social media as being on the kid's table… everyone is SHOUTING but nobody is listening.
Email is where business happens.
66% of consumers have made a purchase online as a direct result of an email marketing message
There is no point in just trying to get as many email addresses on your list as humanly possible though. Just like so many things in life it is about quality over quantity.
Having high standards will increase your quality subscribers (i.e. the action takers who want your product and have money to pay for it)
High standards will attract the kings, low standards will attract the jokers
Here are 3 things you must have on a squeeze page (a website that asks for an email address) to raise standards :
Tact (copywriting skills- sell something in writing)
Poise (prove authority- read #5 to see how)
A reason (Ronseal- does what it says on the tin- Youtube this advert if you are not from the UK!)
#9 Multitasking = Screw up Several Things at Once
---
One thing I will always remember from this book is this:
Being stoned has been scientifically proven to be more productive than multitasking
In an experiment, the group that was stoned was more productive than the group that was interrupted by phone calls and emails.
The lesson?
Do the one most important thing- nothing else!
You may have heard this before about multitasking and when you do one task at a time you will notice your productivity go through the roof (plus make waaaay less mistakes)
Find the key tasks for what you do… do these more
#10 Go Fast or Go Home
---
This is something I seem to be hearing more and more from successful people… see my Millionaire Fastlane review here
The tortoise and the hare story is a myth!!
To be successful and stand out we need to be FAST and steady. It's so important to find ways to become more productive and do this CONSISTENTLY… see tip #12 for more on "BEAST mode"
You're average because you go slow, you're not slow because you're average.
#11 How to Avoid Failure
---
There are two ways:
Read books
Get a mentor
Kelvin makes a valid point that failure is being put on a pedestal by people looking for success. WHY?
Why make mistakes when someone else has almost definitely made them before! Learn from OTHER people's mistakes and take the shortcut to success.
#12 Be Persistent, Be Persistent, Be Persistent, Be Persistent, Be Persistent, Be Persistent
---
Kelvin leaves an important message throughout the book:
Don't stop
Take action every day.
Your actions compound over time very quickly (just think what you can achieve in the next 365 days!)
They compound even more when you enter your "BEAST mode".
You wanna know what BEAST mode is? Here are some ways KD describes it:
You go from sputtering along to hell-bent-for-leather!
Your concentration becomes like an IRON fortress that NOONE can penetrate.
You have boundless creative energy to solve problems and create solutions.
Setbacks amuse you!
You get the point I'm sure!
Obviously this is hard to keep up all the time – do this for only a few hours a day and you'll smash it!
Bonuses- There are 2!!!!!
---
Now, it's great to read books and stuff but unless you take action there's no point.
You may have noticed that I have tried to do stuff KD recommends throughout this post… Remember #5- it's important to give a bonus to boost perceived value… well here are 2 bonuses!
Possibly the most important takeaway from the whole book:
1. You must have something GOOD to sell. 
You could be the worst salesman in the world… but if you can put an amazing product in front of a group of people that are prepared to pay for it… you will sell!
2. The recommended books from this book:
Hypnotic Writing- Joe Vitale
How to write a good advertisement – Victor O. Schwab
The Success system that never fails- W. Clement Stone
Tested Advertising Methods- John Caples
How to Make Maximum Money With Minimum Customers- Craig Garber
Winning through intimidation- Robert Ringer
81 Days: The "MakeTimeOnline" Review Final Word
---
This book is for anybody that does internet marketing or wants to sell anything (and if you NEVER want to sell anything, you probably shouldn't be on this website!)
It is jam-packed with jaw-dropping tips.
These tips above are some of my favourites but remember there are 81 of them and I have only given you 12!!
If you're wondering what else the book can offer you after this EPIC review then here's a little taster:
Why you should advertise on the DARK side
The BEST ways to increase traffic
How to build a GREAT email list
The number ONE productivity booster tip
What you can learn from Rafa Nadal and Roger Federer
Why the GOLDFISH is the entrepreneur of the animal kingdom
Keep changing for the better,
Mike
p.s. If you have any questions and I mean ANY questions about this book, please leave them below.
p.p.s. If you have read the book before or used any internet marketing techniques before I'd love to hear from you too.
p.p.p.s. If you are interested in making money online to free up your time, have a look at my #1 recommended program here, which I am currently using.
Is this a complete guide? No is the short answer. The long answer is below.
In this review of Dave Ramsey's book "Complete Guide to Money", I am going to explain a bit about what the book is about. I will try my hardest not to completely destroy what Dave Ramsey has talked about as there definitely are a lot of good takeaways in the book.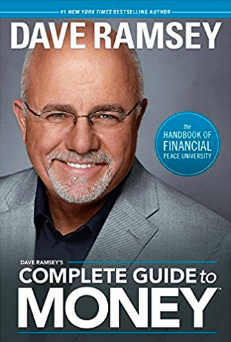 Complete Guide to Money – The Overview and Rankings
---
Name: Dave Ramsey's Complete Guide to Money
Author: Dave Ramsey – 1 out of 100
Originality: 0 out of 100
Practical methods: 30 out of 100
Enjoyability: 0 out of 100
Maketimeonline.com Rating: 7 out of 100

Pros and Cons
---
Pros
Helps to create a financial plan for people
Great budgeting advice- helps motivation to save money
Some simple to follow steps to get out of debt- the snowball effect!
The book has good negotiation tips
Cons
Doesn't practice what he preaches as this is not how Dave Ramsey has become "rich" (although he may have done this in the past to get out of debt)
Too narrow in investment options
Doesn't encourage people to develop their own financial intelligence (or IQ)
Uninspiring- The best case scenario you can hope for if you follow his advice is that you won't have any debt and can be "better than average" when you retire… remember the "average American" is broke (his words not mine)
He doesn't understand what diversification really is
He has poor financial IQ and people will listen to him- this is scary!
He uses his religion to sell to people- He sells his courses at churches!!
Unoriginal and no new financial advice
Let's start with the Good
---
OK, Dave Ramsey sounds like a good person. I really would like to think he is trying to help other people and this is what motivates him to do what he does.
Financial Budgeting Advice
He provides some good solid advice about how to treat money. He explains some great baby steps to getting your life on track:
put $1,000 aside for an emergency fund
Pay off all debt using the debt snowball (pay off the smallest amount of debt first then the next smallest, instead of the debt with the highest interest- I liked this one as you will save money each time you pay off the debt and then you have more to pay off the next piece of debt, creating a snowball!)
Put 3-6 months of expenses into savings as a full emergency fund
One of his best tips is to set a budget BEFORE each month so you already have an idea of what you want to spend money on. If you like eating out or going to the cinema, put this in your budget! You don't have to stop enjoying the things you like doing but just allow for these things and put it in writing so you know what you are spending your money on.
Inflation
He talks about inflation in the book, which is crucial that people understand in today's financial system. He explains how this is relevant for your investments. He mentions inflation is roughly 4% on average but with the fees you pay to mutual funds (the investment vehicle he recommends) you need to be hitting 6% interest to break even. However, inflation over the last few years has actually been more like 10% (read "how our wealth is being stolen" for more info)
Credit/ Debt
He explains how easy it is to get credit in this day and age and how bad it can be to buy "anything" (this is debatable in my eyes) with credit. His class were offered $7.9 million in credit in 13 weeks!! This is what holds most people back from getting anywhere as bad debt destroys wealth over time.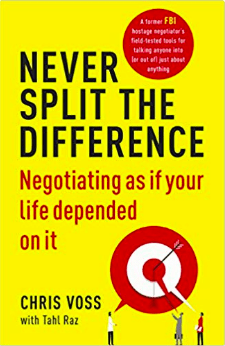 Negotiating
He has a chapter on how to find big bargains and talks about some negotiating tips (if you want a negotiation book, I'd highly recommend Chris Voss'- Never Split the Difference) Some of the tips he recommends, which are some great tips in any negotiation situation are:
Always speak truthfully
Use cash. You can take in the maximum amount you want to spend (don't carry a card and don't take any more!) Plus people psychologically see the cash and get excited so are more likely to take a lower offer.
Be prepared to walk away. In today's world, you can almost always buy or sell whatever it is somewhere else.
Don't talk too much. The more the other person talks the more likely they are to negotiate themselves down in price.
Say "That's not good enough!"– I haven't tried this one but Chris Voss recommends "How could you help me?" I have found this works quite well as it gets the other person to think on your behalf so you don't have to find the solution!
Use "If I"- For example, "if I buy it for that much you're going to have to throw in that sofa". If they say they can't then you say something like "well if you can give me the sofa you're going to have to give me something else or come down in price". You've added something else into the negotiation, which can help reduce the price!
Get Rich Quick Schemes
The only people that get rich from "get rich quick schemes" are the people selling them.
My definition of "rich" is having the money to be able to create freedom. Freedom to do what you choose each day. Freedom to buy the things you would like. Freedom to live the lifestyle you would like to.
Now I know Dave Ramsey is not selling a get rich quick scheme here, but he is still the only person getting "rich" from what he is selling! This links nicely onto the next heading…
Now some of the Bad
---
Best case you will be comfortable
The best case scenario from following his advice is that you will just have better control of your money and work until you're 65, then have a "comfortable" retirement (this is relying on the mutual funds that you invest in to consistently provide a high return, the financial system never changing, there is no financial crash towards the end of your working career and a whole lot of good luck that is not in your control!)
If this something that you are happy with then that is wonderful! I hope you love your job and enjoy your holidays in Benidorm. However, if you want to be able to not have to work, or to travel the world, or make the world sustainable, or get humans onto Mars then you WILL NOT be able to do this by following Mr Ramsey's advice.
Talking about how to get out of bad situations- Wasting Effort
The book has a tendency to talk too much about what to do in bad situations. For example, he gives a detailed 5 step plan of what to do if your identity has been compromised.
This has happened to us before and, believe me, if I had read this book it would have made no difference. We called the police who put us through to the fraud investigations team. We spoke to each company and they sorted it out for us.
Was this frustrating? Yes. Was it time-consuming? Yes. But in the end, we realised it wasn't worth our time worrying about it. We could make a much bigger difference in our lives by focusing on how we were going to do to expand our means (at the time we were purchasing an investment property).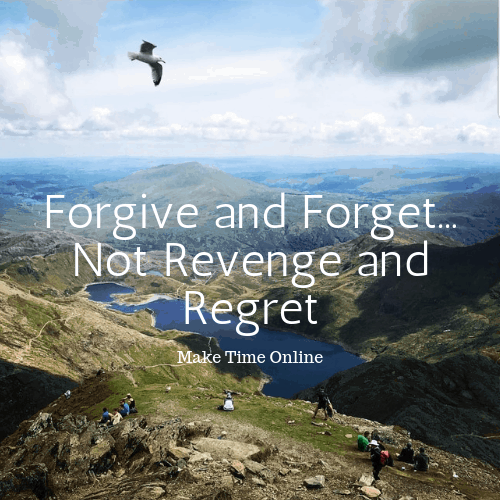 He doesn't understand diversification
He talks a lot about being diversified with your investments. However, he doesn't recommend any other investment other than paper assets (apart from property/ real estate when you can pay in cash!)
Therefore, he does not understand what it means to be diversified!
There are 4 main asset classes that we can invest in:
Business
Property/ Real Estate
Commodities (Gold, Silver, Oil, Wheat, Water etc.)
Paper Assets
He mentions 15 different investments throughout the book. 13 of them are paper assets i.e. stocks, bonds, mutual funds, retirement plans etc. He recommends mutual funds, which is actually financial suicide due to the high fees they charge (he even mentions the fees!)
I will literally save you the time of having to read Andrew Hallam's book "The Millionaire Teacher" or Tony Robbin's book "Unshakeable" or Ray Dalio's book "Principles".  If you are wanting a safe way to invest in the long term, do not use mutual funds. Just find a good index fund with low fees and put your money in there (Vanguard is great, you can use nutmeg.com if you are in the UK).
Index funds beat all mutual funds over the long term as their fees are MUCH lower and they do pretty much the same thing (they are actually better because they use a larger market and rebalance your portfolio!) In case you haven't heard of the guys above I would take their advice over Dave Ramsey's any day (Sorry, I'm going off on a tangent here!)
How is Mr Ramsey actually rich?
Dave Ramsey has made his money by selling courses, books and financial advice. He is a business owner.
However, there are actually only 4 pages in the whole book where he mentions starting a side business! 
And even in these few pages, he manages to pay some backhanded compliments to some people that did this and tried to advertise what they were doing through him…
This just so happens to lead onto what will be my favourite part of this post…
OK now for my real opinion 🙂
---
He looks down on these people who have started their own side business. He says (and I quote) "Our national ads are way too expensive for a company grossing $100,000 per year and we didn't want to sink them" I literally spat out my drink when I read this!… How very charitable of you Mr Ramsey, it's great to see you helping people improve their financial situations!
But don't worry guys at least Dave is a stand-up guy. He sold them some "Internet-only ads at a bargain rate"!! Oh… My… You know what! (I don't want to use blasphemy against a religious man)
Religion
This leads me onto how he sells his courses… His courses are advertised and promoted at Church!! He is using religion to help him sell courses for his benefit. Personally, I find that pretty disgusting. I know the Dave Ramsey fans out there will be saying "but he has helped me so much" and "now I have control of my finances". The point I'm making is that there are loads of these personal finance guys out there and from what I can tell so far Dave Ramsey is not even a good one to listen to!
He may help you get ahead of the "Average American". He says "normal" in America is broke, his words, not mine! Do you want to be just ahead of broke or do you want to actually live the life you want?
I find what he advocates is very un-aspirational and to be honest for most people doing this they will fail. His advice relies on years and years of willpower and self-discipline and faith that the people you hand your hard earned money to will give you the amazing returns they promise (and I guarantee they won't be able to in the long run or you'll pay the majority of the profits through fees!) You will at best just about keep your head above water and live a comfortable life!
Marketing
He talks about ways to guard yourself against marketing. He mentions how Sony use smells like vanilla and oranges to make you feel relaxed when walking in the store. In the swim section of big stores, they make it smell like sun cream so your mind can relate to holidays and puts you in a good mood.
He then goes on to say that in his own office, they bake cookies and put them in reception to make clients feel at ease. But in his case, this is just to give them a good experience… Obviously, it has nothing to do with trying to sell his courses!! Talk about hypocritical!!! He does the same thing that he's telling you to put your guard up about.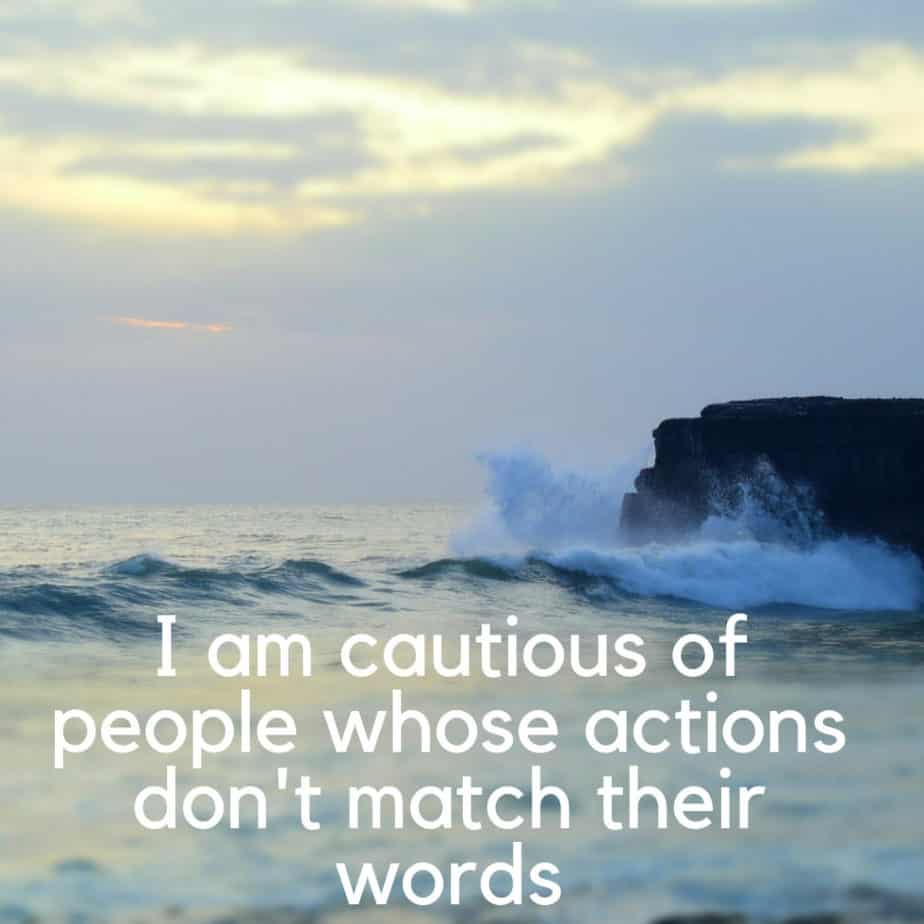 Investing
His financial advice is sound up until baby step #3. After that, it may be easy to do but none of his advice will make anyone "rich". It may get you out of debt and to allow you to live "comfortably" but 100% of the time it will not make you "rich". You will never be able to quit your job when you're young or live your dream lifestyle from following the advice in this book.
4. Invest 15% of your household income into retirement plans
5. Begin college funds for your kids
6. Pay off your home early
7. Build wealth and give
All of this advice involves so much reliance on your fund manager and does not improve your financial IQ at all. By the time you actually reach baby step number 7, you would be so old, there would be hardly any time left to build wealth or give anything!
Dave Ramsey has one piece of advice that he reiterates throughout the whole book: Avoid debt at all costs!
Now for the "average person" (a broke American remember), this is a great piece of advice. I completely agree that we should pay cash for our day to day expenses, we should have an emergency fund in a bank account and we should not waste money on things that are not needed.
However, Dave Ramsey doesn't seem to understand good debt at all. He says "do not even think about investing in property until you can pay cash!"
Property
I can understand why some people may think this way and it's clear that Dave Ramsey has been burnt from property investments in his past. However, there are so many ways to invest in property, let alone other asset classes. You can buy to rent out, you can refurbish and sell, you can refurb then remortgage and rent. You can invest in property without buying them such as rent to rent!
The one thing that I can guarantee is that it is riskier to just wait and not learn anything about investing until you can buy a property for cash!
The average UK house price in 2018 according to nationwide.co.uk is £216,103

The average salary for men according to Monster.com is £30,530 (it's lower for women).
So let's say, by some miracle, the average man manages to save £10,000 a year (a third of his salary each year despite tax, bills, accommodation and general living expenses). That means this average person will have to wait over 21 years to buy one investment property.
However, since 1952, the longest time it has taken for property prices to double has been 16 years. So it will more likely be over 40 years until this "average person" can even think about investing in property if they manage to save a third of their salary for 40 years!!
I'm no genius, but it is clear to see this person will NEVER invest in property and never even learn about ways of investing in property because they are waiting to save some made up amount of money before they start.
Commodities
Commodities are general things that humans need such as water, food, oil, metals etc. Dave doesn't talk about any commodities to invest in other than gold. And all he says is don't even consider investing in it!!
He claims that gold has only increased by 2.38% on average over the past 177 years.
However, he fails to mention its current value in comparison to other assets. I don't want to go into too much detail here as this will stray from the book review (again!) An example of working out value is by comparing how many ounces of gold it costs to purchase one share of the Dow Jones Industrial Average (DJI- 30 big American Stocks).
It currently would cost over 20 ounces of gold to purchase one share of the DJI. As seen in the graph above, there have only been 18 years (since 1920) that the price of gold was as undervalued as it currently is compared to the US stock market.  Previously it has cost as low as 3 ounces of gold to buy one share.
This doesn't mean everyone should now sell their stocks and buy gold. It just shows that with a good financial education you can start to make more informed decisions about what a good investment is and what isn't!
This is just an example of ways to increase our own financial IQ. You can compare the value of gold to property prices, other precious metals, oil or pretty much anything. When you do this you will start to be able to understand whether something is overvalued or undervalued. The price of something should not be a factor when investing!
This is why it really baffled me and made me question whether this guy has any financial IQ when he said, "why would you want to buy something when it is at a 177 year high?"
EVERYTHING IS AT A 177 YEAR HIGH… because of inflation!! He even talked about inflation earlier in the book, he just doesn't connect the two things!!
What can we do then?
---
Keep Learning
If there was one thing that you can take away from this review, it is to keep learning. Increase your financial IQ should be the main message from any financial book. Saving and sticking money into a mutual fund is a sure way to ensure you always stay average financially!
I've spoken highly about books like "The Millionaire Fastlane" and "Rich Dad Poor Dad". I personally think finding your own "why" or defining your own vision, values and purpose is far more important than trying to pinch pennies.
Personally, from my own experience, it all becomes the same thing. When you end up working towards your goals and try to increase your income (or expand your means) you end up living below your means (spending less on "stuff") because you spend your time more wisely.
Nearly all of our income now goes into investments, adventures abroad and experiences that make us happy with friends and family. We have stopped spending as much money on unnecessary purchases as we just don't spend as much time shopping (I've always thought shopping is what bored people do!)
Pay Yourself First
We pay ourselves first and then spend the money left over. When I first heard Robert Kiyosaki say pay yourself first I completely misunderstood him. I thought that meant to go and buy the TV you want or the new pair of trainers that David Beckham wears.
What he really meant is put money away to buy assets first, and then use what's left over for food, fun and bills. If you don't have enough money for the month then you're going to have to find a way to make more… or your bills won't get paid and someone else will chase you up to make more money!
Expand your means
There are so many ways to make a little bit of extra cash if you need. Taking surveys online or becoming a virtual assistant (look into Fiverr or Upwork) are a couple (out of millions) of ways to make instant cash online. If you're a teacher can you tutor? If you enjoy booking holidays, people will pay you to do this. I am one of these people who will pay you! Think about what you enjoy doing and start getting paid for this if you need more money towards the end of the month!
Long term it's vital to find ways of increasing passive income. My definition of passive income is spending time today that pays you over and over again in the future. It doesn't mean you won't have to do anything again and money will keep rolling in. It just means money will keep rolling in even if you can't work for one week, or you need to go on a holiday to Barbados for a month!!
This is exactly why starting an online business is a great way to expand your means. You will have to work on it to receive payments through affiliate links, adverts or selling your own products. However, once you do the work and set it up in a way to increase your traffic to the website for free (SEO) you can start to receive money over and over again for the time that you put in today.
The Complete Guide to Money: The "MakeTimeOnline" Review Final Word
---
This book has some great tips in if you are in a lot of bad debt and need some strategies to get your finances in order. You should set a monthly budget each month to get an idea of where your money is going. These tips are pretty simple, but very effective, ways of making your money work harder.

However, if you are looking for a COMPLETE guide to money. This book is not that.
The advice about investing actively discourages people to learn more about investments. The book encourages you to put your faith in mutual fund managers and pension schemes, which have already been proven to not know what they are doing when markets are going down (many mutual funds lost more than 40% in 2008!)
Truly sophisticated investors make money when markets are going up, down or sideways. 
The truly "rich" make their money through business. Many people still have a belief that all business people are greedy and bad people. Or they believe they have some special, unique gift that we "mortals" don't possess.
The truth is anyone can start a business… you can start one online in the next 5 minutes by clicking this link! Do you really want to have the freedom to choose what you want to do with your time and spend it with who you want to?
If you do, the only real focus should be figuring out "what is your why". Keep spending time working out what your purpose, vision and values are. You will find the passion to do whatever you want from here.
The key takeaway from this review (not the book) is to keep increasing your own financial IQ!
Keep changing for the better,
Mike
If you have any questions and I mean ANY questions about the Complete Guide to Money, please leave them below. If you have read the book before or used any of Dave Ramsey's courses before I'd love to hear from you too!!
If you are interested in making money online to free up your time, have a look at my #1 recommended program here, which I am currently using.
This is without a doubt THE "Godfather" of finance self-development books. In this review of Rich Dad Poor Dad book, I intend on showing you why this book was so valuable to me and also some of the lessons taught in the book.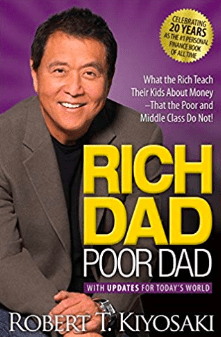 The book is basically a personal finance book told through a parable. It's all about Robert Kiyosaki's "Rich Dad", who was actually his friends Dad (a wealthy businessman), and his own "Poor Dad", who was a well-educated teacher that never got to grips with money.
I can't wait to get into it so let's not waste any more time here…
Rich Dad Poor Dad- The Overview and Rankings
---
Name: Rich Dad Poor Dad, What the Rich Teach Their Kids About Money- That the Poor and Middle Class Don't
Author: Robert Kiyosaki- 100 out of 100
Originality: 100 out of 100
Practical methods: 89 out of 100
Enjoyability: 100 out of 100
Maketimeonline.com Rating: 98 out of 100
Pros and Cons
---
Pros
Provides so much financial intelligence relevant to the information age
It can reshape the "normal" way you think about money (well it did for me!)
Explains complex financial terms in simple easy to understand language e.g. financial statements, assets, liabilities etc.
Provides so much motivation to want to learn more
Makes you WANT to take action
Shows how you can get started immediately for free- Words are free, so change your words!
Explains different asset classes- Business, Real Estate, Paper Assets and Commodities
Cons
The cheesy title can put people off.
It can come across as "salesy" or "preachy" and some people just never want to be sold to. Even if what he says makes perfect sense!
Who is RDPD for?
---
Anybody that is not happy in their current job. Anyone that wants to be able to live a lifestyle that they want. Anybody that doesn't want to stress about not having money for the rest of their life. Anyone that is looking to invest their hard earned money into something. It pretty much covers ANYONE!
The book is easy to read, with so many stories in it. If you hate thinking about money and worry that you don't understand personal finance stuff, this book makes it so simple! My only regret is that I didn't read this book sooner.
If you type in "Rich Dad Poor Dad Book Review" into Google you will probably find a LOT of negative reviews. Why? Because people tend to look for negative reviews as they feel they can find out what they want to hear about a book.
Just think about any product you're interested in buying. If there are 200 positives and only 3 negatives, do you read the positive reviews? Of course not! You'd search for the negative ones and decide if what they are saying is legitimately a reason to put you off or if they are just fussy or had a one-off bad experience.
Well as always I'm going to be completely honest with you, from my own point of view. You can make up your own mind about what you think.
The 6 Lessons
---
Lesson 1: The Rich Don't Work For Money
Personally, I think this title should be: "The rich have money work for them", which is actually the subtitle but this is the main lesson.
Trade your time for money… This is hands down the WORST relationship that people have in the information age! It is still ingrained into us that unless we put our own time into something we cannot get paid. This is true to a certain extent but the thing that has changed is that we can now put the time in once and get paid over and over again for this. Read more about this here.
A lesson that Robert's "Rich Dad" taught him was not to work for money. He did this by getting Robert to work for FREE! Imagine if from an early age we did things to learn or for the internal joy of doing something.
I've actually learnt a lot about this concept in recent years as a teacher through "Positive discipline". A large part of t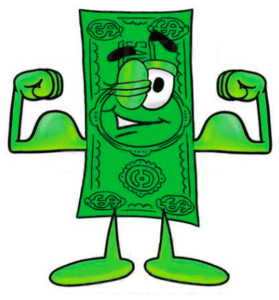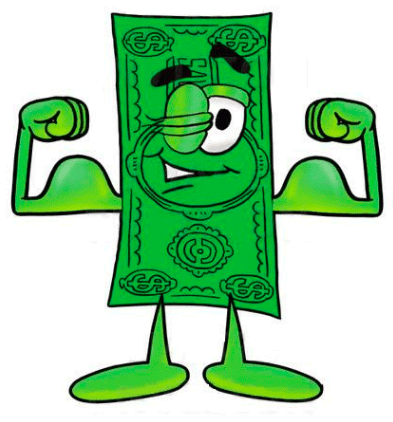 his is not rewarding students with points or medals for making good choices, whilst not "punishing" poor choices by removing something. The idea is to make the students want to make good choices for themselves, whether rewards or "authority" are present. As soon as a reward is given for an action, it becomes very hard for students to do the same thing again without a reward.
This is the same with us and money. Do you know anyone that says, "I'm not interested in money"? I bet it would be almost impossible to get these same people to carry on with their job if they didn't receive a paycheck at the end of the month. This really questions what value and pleasure most people are getting out of their job! People have their job to get that paycheck at the end of the month.
Money can work much harder than we can 24/7… 365!
Lesson 2: Why Teach Financial Literacy?
This is hands down the most original, controversial game changer part of the book.
The 2 biggest terms I have learnt about money and when you wrap your head around these, your whole life can change:
An Asset = something that puts money in your pocket every month.

A liability = something that takes money out of your pocket every month.
With these definitions, this means that the big family home that you've worked so hard to get your whole life is technically… a liability!!!
Can you imagine how people felt when they heard this? There was uproar and people labelled the book as a joke… Then 2008 happened and people brutally found out what Mr Kiyosaki was talking about!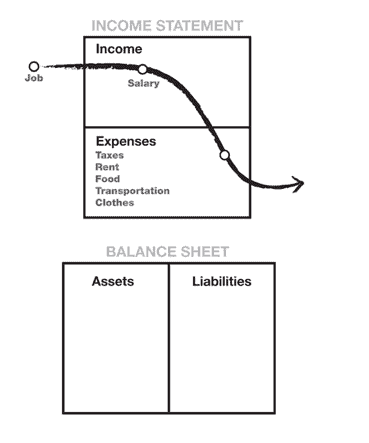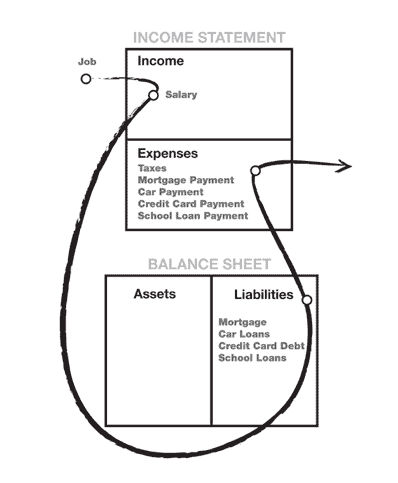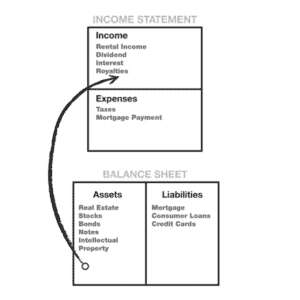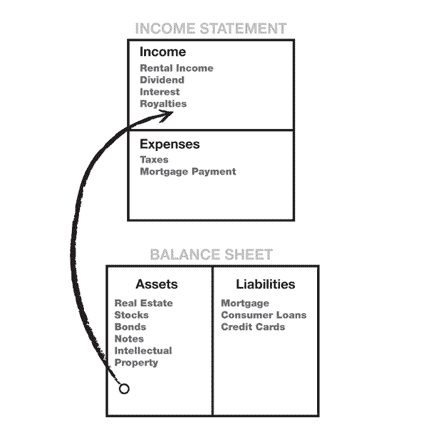 The above financial statements demonstrate how the poor, the middle class and the rich spend their money, respectively. I personally believe that when you understand these statements, everything you work towards buying will change (it certainly has for me).
The book says that you become rich by accumulating assets. For example, my rental property is an asset and this website could potentially be an asset for years to come. If people read this post in years to come and purchase something through this website it is a few hours that I've spent after a day at work that has unlimited potential in how much money it could generate for me.
I am putting the time in now to generate income over and over again in the future.
I read this book in 2014 but it wasn't until the summer of 2015 until really understood this part of the book. Our house that we used to live in, in Buckinghamshire used to cost us pretty much all of the money that we earnt as teachers. All of a sudden we lived over 3,000 miles away and it was putting money into our pockets every month…
Our liability had become an asset!
Lesson 3: Mind Your Own Business
What's your side hustle?
If you are in a job and you're reading this, I would like you to think about this question a lot over the next week. If you don't know, start to really think about your lives purpose, vision and values.
We need to spend more time sorting out our own finances rather than spending them on shopping. One of the main reasons why I do not advocate spending your time being frugal or finding great discounts etc. is that when you focus on increasing your income, you find you don't have as much time to spend spending your money! The "live below your means" financial gurus are not telling you what to do, they are just telling you what NOT to do (and we already know this deep down!!!)
Increasing your income is a double-edged sword in a good way. Just like "positive discipline" you are focusing your mind on what you want to achieve rather than what you don't want to achieve! If I told you to be frugal and to only spend 20% of your paycheck, you would constantly be fretting about money. If I told you to spend the next month learning as much as possible about affiliate marketing and writing a blog, you would spend your time learning a valuable skill, writing about things that interest you and you wouldn't have as much time to spend your money on "stuff"!
We all know we don't need half the stuff we have, we all know that we "shouldn't" spend more money on clothes! But it's hard to stop a habit until you can replace it with another habit (read more about habits here).
My question to you is why can't this other habit be rewarding, enjoyable and be a side hustle?
Lesson 4: The History of Taxes and the Power of Corporations
BORING!! I hear you scream!
Yes, taxes may be the most boring thing on earth. But that is why accountants exist! Anyone with a great accountant will tell you they are worth their weight in gold!
I imagine some of the examples in this section are exaggerated slightly or are not overly simple, but I didn't get too worked up over the particulars.
The main point is that if you are working as an employee you get ZERO help from taxes. If you use corporations, then you can have "business-related expenses" offset against your tax bill (and the great thing is you can carry on driving your car or using your phone all year!)
Since reading this part of the book Sarah and I have set up a limited company in the UK for our property business. We also have moved to Qatar, a tax-free country, but that was a side benefit of it to us (obviously!!)
We have quarterly (every 3 months) finance checks and use a Rich Dad template to assess our spending and income. I have just dug out one from April 2014 compared to September 2018, I am actually amazed at the difference (plus the passive income will increase over this next year).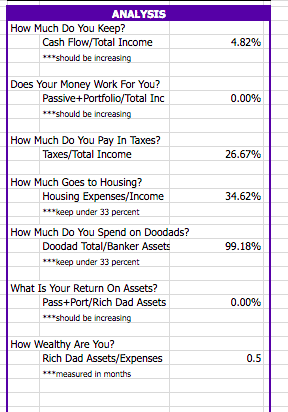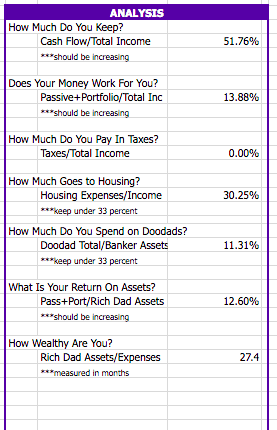 The first statement is our April 2014 Financial Statement Analysis and the next analysis is our September 2018 Financial Statement.
If you want this financial template, (which does the analysis for you, all you do is put in your income/ expenses) it is included in the welcome email if you join the maketimeonline newsletter– check the sidebar or bottom of the page to receive this.
Being accountable is a great way to make changes. The only way you can be accountable financially is if you track your finances, so make time to do this TODAY (if you wait until tomorrow, life will happen and it will be tomorrow again and again!)
Lesson 5: The Rich Invent Money
What's that… Money doesn't grow on trees? Well…
This is a part of the book that Robert uses an example of how to create money from your mind. His example is a property deal that put money (tax-free as it was from a loan) into his pocket and generated a monthly income. I genuinely was bewildered by this concept and thought he must be making this up. However, we are potentially 2 months away from doing a very similar thing with a property that we have bought (I will keep you posted!)
However, the best way in today's world to do this is through the internet! It has never been easier to create your own content or products (through information, books and online courses) and this is literally using your own brain to produce an income. You don't have to spend ANYTHING on this (apart from time) and it can generate an income for years to come.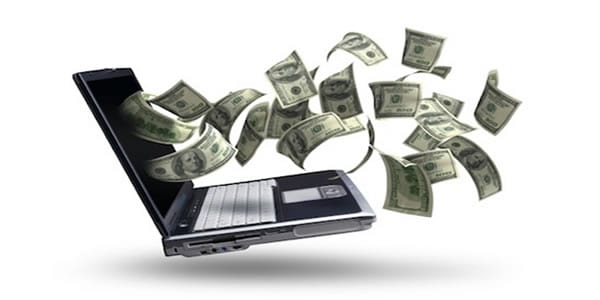 So money may not grow on trees but it certainly can grow from your mind!
Lesson 6: Work to Learn – Don't Work For Money
Again, I'll go back to the earlier example. Imagine if everything we did was to learn or for personal fulfilment?
Here's my story after I left University:
I had NO idea what I wanted to do with my life! So I started applying for jobs just like everyone else. Jobs in London as a recruitment consultant, a salesman and anything that said something like "no experience required".
I started getting some offers for certain recruitment positions but for some reason, I always talked myself out of it. I would think to myself that these people are too "pushy" or I didn't want to commute to London every day or the pay wasn't good enough (I don't know what I was expecting!!!)
I ended up applying for one position that was a sales position "working in the field". It turned out to be door to door sales! I turned up at 2 pm and was paired up with another guy and spent a day "in the field".
When I got back to their office (around 9 pm – it was dark and I was exhausted) I had a chat with the guy who "interviewed" me. He explained how the post was 100% commission but you can move up the company and end up having a team beneath you (you'd earn commission on all of their sales). I left their office to find my car had been clamped and I had to call some number and pay this guy £250 cash! All in all, this was a very bad day!!!
However, for some reason… I nearly accepted it! I couldn't explain why to any of my family and I thought I would be judged if I did. I hadn't read this book yet, but it was because I wanted to "work to learn". I just couldn't explain this to anyone else.
That evening my Dad said there was a position in the pharmacy at his Doctor's surgery, so I went in the next day and started working straight away. It's safe to say that I learnt diddly squat in this job, so I moved into teaching 3 months later!
Why are the Title's and Sub-Titles so Controversial?
---
Controversy Sells!!
Robert Kiyosaki jokes continually about being a "best selling author", not a "best writing author".
The title's need to be controversial to get people paying attention to them. If he wrote a book called "financial statements- assets and liabilities explained" do you think people would even pick it up?
The theme throughout the book is how entrepreneurs get so many advantages compared to employees. Every entrepreneur needs to be able to sell. In fact, everybody needs to be able to sell, even if it's just you selling your idea over what to watch on TV.
When you actually read the words in the book it's hard to argue with. Some of the titles and language he uses to describe employees can be seen as offensive and demeaning. However, he actually still talks about some of the standard financial advice you hear from everyone.
His "rich dad" is actually quite careful with his money. Although he has a business and earns good money, he drives a "normal" car and doesn't live in a mansion. Too many people equate rich with material things, but these same messages come up time and again. You don't go and buy a Ferrari on finance!! When the cost of a Ferrari is pocket money, then you can pay cash if you must!
People become very defensive when they are challenged for living the way that they currently are. This can make them find the negatives in everything and miss all of the crucial potentially life-changing messages in the book.
What Have I Done Since Reading This Book?
---
I read this in 2014 (about 4 years ago). The number one thing I've done… I've learnt more!
This book sparked some interest that I didn't even know I had… reading self-development books and improving myself continually. I have read well over 100 self-development books since this. Some have been great, others utter garbage, but I learn something each time.
Sarah and I have been on property courses and met some amazing people who are "crushing it" in life. Our business partners deal with millions of pounds worth of property, I have spoken with people earning 6 figures a month online and I continue to talk to new and inspiring people.
We started a UK property company, which focusses on buying HMO's (shared house) in England. I certainly never thought I'd technically own 2 companies before turning 30!
We started a blog in 2017 and I have since started this online business. I want to help as many people as possible choose to do what they want in life and find ways to increase their cashflow, rather than having to work paycheck to paycheck. It's all about creating TIME!
We now set goals annually, quarterly and weekly. These are broken down into smaller daily goals that help us to achieve our bigger and longer-term goals in the future.
We have changed our morning routine and daily habits. I got up early this morning and am currently writing this before going to work. Sarah is doing some yoga… If someone had told us we'd be doing this before work (we leave at 6 am!) a few years ago I would have told them they are crazy. The reason we do this is due to a book called "The Miracle Morning", which was actually a recommendation from Robert Kiyosaki!
At no point does Robert directly tell you what to do. It is open to interpretation and depends on what your own goals are in life into which route you take.
The main message throughout the book is to keep learning- how can this be a bad thing?
Rich Dad Poor Dad: The "MakeTimeOnline" Review Final Word
---
This book has literally changed my life. It was the first real self-development book I read so it's hard to say whether I am biased towards it because of that, or if the book is really that good!!
On that same note, if I had read some other self-development book that was painful for me to read (and I've read a lot of these!) then there's a good chance I would have not bothered with them anymore!
The main lesson is understanding assets and liabilities. The key to becoming "rich" is to acquire assets and limit your liabilities.
For me becoming rich means creating a life where I have the time to choose what I'd like to do. I have some monstrous goals that I'd like to achieve in life, and I know I'm not going to be able to do this by relying on a paycheck each month.
This book was my first jigsaw piece to figuring out how to make money online to free up my time. I continue to find new pieces all the time but I wouldn't have even started looking if it wasn't for Rich Dad Poor Dad.
Keep changing for the better,
Mike
If you have any questions and I mean ANY questions about RDPD, please leave them below. If you have read the book before or have any of your own opinions I'd love to hear from you too.
If you are interested in making money online to free up your time, have a look at my #1 recommended program here, which I am currently using.
Can your passion make you $1 million? In "The Circle of Profit" book review you will uncover the truth behind the book and I'll let you know what my own experience has been so far.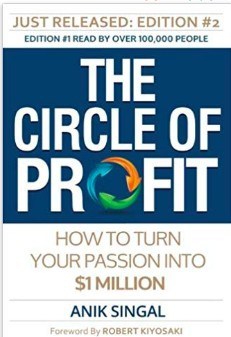 The Circle Of Profit- The Overview and Rankings
---
Name: The Circle of Profit
Author: Anik Singal- 99 out of 100
Originality: 85 out of 100
Practical methods: 90 out of 100
Enjoyability: 60 out of 100
Maketimeonline.com Rating: 83 out of 100
Pros and Cons
---
Pros
Simple methods to start using affiliate marketing
Break down of the circle of profit and how you can start right now
How to start making money online as you go
How to create your own products using your own passion
How to use email marketing to connect and engage with your audience
Free videos to help explain each step
So many practical tips throughout the book.
Cons
Makes it sound TOO easy
Selling of a FREE Webinar- which turns into a $997 course- The Inbox Blueprint
Not a super enjoyable read as a lot of it is practical content instead of stories (there are some stories in there to balance it out- but it's one of those books that you will need a pen and paper with you)
Who is "The Circle of Profit" For?
---
Anyone wanting to have a successful online business! It really does show you how to get started using email marketing and the 2-phase process that being an email marketer can make money online.
Phase 1 is using affiliate marketing to start earning an income through your online business. Phase 2 is how to create your own content to really expand your online business.
I have learnt a lot about creating an online business over the past few months. The more I have understood how online businesses work the more I have realised the importance of using email marketing (basically collecting email addresses and sending them regular emails).

Most people that make money online have an "email list" and I have heard from numerous people that wish they started collecting email addresses much sooner.
The reasoning behind this is that you have someones undivided attention in an email. If they read something on social media they can easily skim over it or not even see it due to the platform's algorithms (techy stuff that each social media platform has to decide what you see on your timeline). You can build trust through emails and it will only be seen by people who have chosen to access it.
Anik suggests that a rough figure is $1 per month per email that you have. i.e. 10,000 email addresses equates to $10,000 per month (roughly).
It is 100% worth a read if you would like to understand how it is possible to make money online and it has helped me to learn so much!
So What Actually is "The Circle of Profit"?
---
It is an email marketing program. It shows you how to use affiliate marketing and eventually your own products to make money by emailing your audience. The main 2 things to do are collect email addresses and sell products.
THE 8-STEPS
1. Passion Product
Discover your passion! The idea is to find a niche that you are interested in. If you'd like more information on how to find this, I go into more detail in "how to find your niche" (the video on here can save hours of unnecessary work that I went through!)
2. Opt-in Page
Create an opt-in page with an offer of a free gift in return for the visitor's email address. This is a standalone website that collects email addresses.
3. Autoresponders and Newsletters
An autoresponder is a programme that collects email addresses and automatically sends out emails. This is a crucial part of any online business and without email addresses (or an autoresponder) your online business won't exist.
The 4 that he mentions are:
SendLane (his own autoresponder)
GetResponse (I am currently using this one)
Aweber
iContact
There are other free autoresponders such as Chimpmail or Mailerlite, but I have found both of these to block my account due to messages sent. They really notice affiliate marketing links and don't allow these to be sent in an email, so they may not be the best ones to try with an affiliate marketing business (top tip- A workaround is to put your blog links into the emails and put the affiliate links in the blog posts, which seems to work fine on both free servers).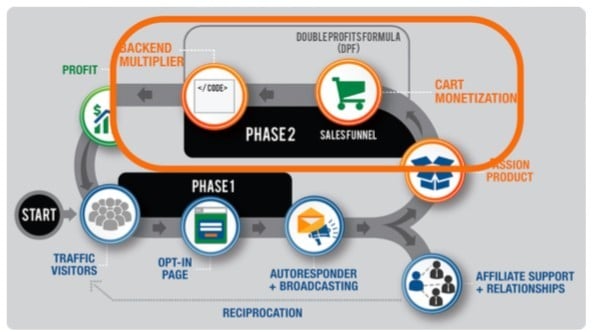 4. Get traffic
The fastest and easiest way to get traffic (visitors to your website- in this case, the opt-in page) is to buy it from the targeted sources. Traffic is the lifeline of every online business.
Anik mentions a variety of methods such as posting on forums or blogs (which appears to be outdated slightly/ are seen as spam on most blogs), Facebook advertising and email media (paying someone else that has an email base to send out an email for you).
5. Affiliates, Relationships, and Networking
Anik really knows his networking. He has built relationships with top-class entrepreneurs like Bob Proctor and Robert Kiyosaki.
He shows how having a good connection to other affiliate marketers can help you (and them) to build your own brands.
6. Passion Product
I thought this part of the book was amazing. Anik explains how to simply create a product within your niche that you can start selling.
This will be the long game and make the most profit in the long run but you don't necessarily need it to start making money initially. His explanation of written, audio or video products and how you can outsource some or even all of it, means it doesn't have to be a daunting task (obviously you pay for this with the money already made through affiliate sales!)

7. Sales Funnels- Frontend/ Backend
Anik talks about needing to know how to draft a proper sales message – written, audio, or video. Sales funnels are the key to multiplying your revenues.
I don't disagree with him on that but I do know that getting upsells can be really annoying when you think you have just bought a product and it turns out the upsell is ACTUALLY the product you wanted. So make sure if you have upsells they are clearly different from the products you are originally promoting i.e. online course to personal coaching.
You have your leads and you have your sales. What do you do with them? Well, as with every other business – you sell them more stuff. This is the part that I found very hard to read when I first looked at it. However, Anik puts it in a way that makes it seem more honest and acceptable to me.
Selling is good and necessary. Have you ever found a great deal when out shopping? It may be a super cheap holiday or a bargain on a pair of trainers. Do you keep that info to yourself or do you tell all your friends about it? It's the same online! If you find a great product that works, then tell your audience about it (equally tell them if you try a product and it was terrible)… they want to know!
8. Profit
Once you have everything down and connected – you launch your products. Either a full-blown time-sensitive launch or a rolling launch. You decide!
That's when you make your money. And what do you do with the profit you make? You re-invest it into growing your business.
Make more products around your passions, drive more subscribers through your opt-in page, and create an authority in your niche.
Does this Actually Work?
---
There are so many success stories throughout the book. Anik mentions loads of "his" students that have been through the training and obviously they have all done amazing!
As with most salespeople, he forgets to mention the ones that don't do so well. Reading between the lines on the huge success stories it is clear to see that most of these people had some experience of working online or a business already up and running. So it's important to take these stories with a pinch of salt if you are brand new to working online.
What I must say is that I have spoken to a few people that have been through his inbox blueprint course (which he highly recommends throughout the book… so if you don't like that sort of thing this is your warning about it!) All of these people seem to be very happy with the products and learning they have received from using it.
I'm yet to speak to anyone who is earning MEGA bucks or who have told me exactly the monetary results from the course, but I'm yet to speak to anyone who has hated it and found it a waste of time.
My own experience
---
So I read the book, I got super excited about it and thought I had found the answers to all the questions I was looking for. But (how did you know there was a but!!) it turns out it's really hard to get people to give you their email addresses… Yes even though I was offering a FREE e-book!!
I set up my email list on Chimpmail.
I made an opt-in page and pretty much copied one that was in the book.
I spent time setting up my initial 10 emails to send out to all the subscribers I was about to get.
I spent a couple of days putting my free e-book together.
I used the Facebook advertising method and spent £20 to get about 3,000 relevant people to look at my advert.
I managed to get about 200 people to click on the link and view my opt-in page.
And I managed to get a big fat total of…. ZERO people subscribe to my email list!! (enter "throw the toys out of the pram" tantrum)
It was sooooo disheartening spending all that time creating the free e-book & email responses to have NOBODY even look at them!!! I then re-read the book (yes front to back). I realised I went wrong on step ONE!!!!! Step bleeding ONE!! I didn't even clear the first hurdle (Muppet!) I realised I didn't even check out if my "niche" was profitable. 
This is a huge reason as to why I've written an in-depth post about "how to find your online niche" and made a video to show you step-by-step what you SHOULD do to get started (and just in case you were thinking about starting a niche of "health, success and happiness"… DON'T!!! It is so broad that it's not even close to being considered a niche and pretty much includes every human on earth that is interested in it… which is why that won't work online- you have to be clear and specific in what you do!)
I also realised I didn't know how to sell. I have since learned that people buy on emotion… not logic. They will often justify the purchase with logic after they have been swayed emotionally. So my logical and bullet point adverts did not get people emotionally involved at any stage. You literally have to spell the dream out to them or hit a specific problem that they already encountered.
It's a learning curve and I learnt heaps! I keep finding the following quote to be so relevant to my life currently:
"I never lose. I either win or I learn."
That really helped me put things in perspective after this painful ordeal!! Check out my advert compared to some random advert I just saw on FB. You can see the difference right!?
My advert doesn't solve anybody's problem. It doesn't really sell any dream. To be honest, it just looks like it will be a waste of time to even read it, so why would anyone give up their private email address for this!?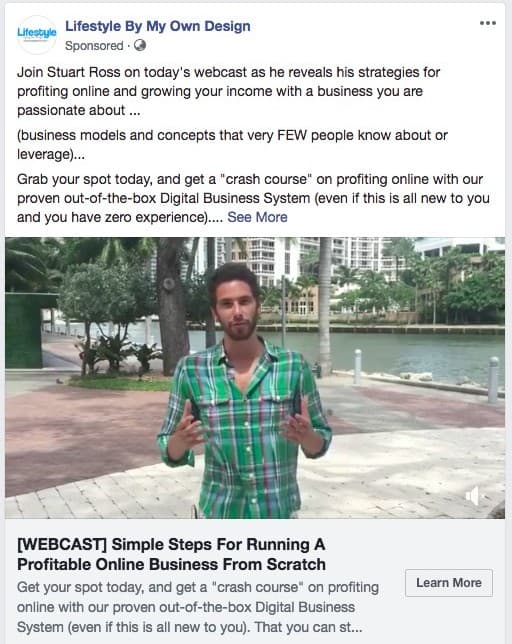 This advert is clearly solving a problem… How to run a PROFITABLE online business from scratch.
It's something that some people would REALLY want. If they already know they want to start this, and the video of the guy can attract them in then they will give up their email address for FREE to receive a shot at getting what they want (btw I literally just found this so can you see how powerful FB adverts can be, Facebook knows that I have an interest in making money online to free up my time and so it specifically sends me adverts related to this!!)
How I make passive income online
---
It wasn't that long ago that I was still trying to figure out how it's possible for people to make money online.
I wanted to find a passive income system that ticked a few boxes:
I could work on part-time when I wanted (I was still in a full-time job)
Therefore I needed it to not cost a fortune to start and maintain
Didn't need me to sell stuff to my friends and family
UPDATE- In September 2018 that I found Wealthy Affiliate. At the end of 2019 I quit my full-time job to dedicate more time to it.
I had no idea where to start with an online business a year before, but this has shown me step-by-step what to do.
The best thing about it is:
It's free to start
Qualified traffic is brought to you for free (just think about how you found this review… there was no money or time spent from me promoting this!)
You get me as a personal coach to help you on your journey (someone that has been through the exact same process to help you avoid the mistakes I made, but not too far ahead to forget what it feels like)
You don't need ANY technical skills to start
When you try out this program you will see why so many people recommend it.
The Circle of Profit book review: The "MakeTimeOnline" Review Final Word
---
I think everyone should read this if they are interested in making money online as it has a step by step guide into setting up a profitable online system.
The information is all there in the book.
If you already have a business or some basic sales skills then this book would really compliment these skills with practical advice on how to use email marketing.
It really simplifies the process, which makes it easy to understand. However, it also means that it sounds really easy to do when, in fact, a lot of these things take time to learn or figure out. You still have to create content to get started such as a free gift and promotions to get people looking at your opt-in page.
Beware of the promotions for Anik's courses such as the inbox blueprint. As I say I have only heard good things about this course but it does seem like it's a product to get after you already have a clear niche and some understanding of how affiliate marketing works.
It comes at a steep price of $997 so you really need to be certain that creating an online business is for you.
Keep changing for the better,
Mike
P.S. Since you're still here, I'm assuming you're interested in making money online to free up your time. Click here to read my review of my #1 recommended program and join the form below to learn how to build an online business with no experience.
"The Millionaire Fastlane" review in PDF will show you how it is one of the most straight-talking, to the point, eye-opening books that I have ever read.
BEWARE of this disclaimer straight away: This is not for everyone! MJ De Marco is very blunt, there's definitely a bit of over exaggeration and he will say something that you probably won't like.
A lot of the ideas in his book are about making some big money (over $200,000 per month according to MJ). If this is not something you are interested in learning then this book may not be for you.
However, with the way the world's financial system currently is, you are either on the Fastlane or you're going backwards.
The Millionaire Fastlane – The Overview and Rankings
---
Name: The Millionaire Fastlane
Author: MJ De Marco – 89 out of 100
Originality: 98 out of 100
Practical methods: 78 out of 100
Enjoyability: 95 out of 100
Maketimeonline.com Rating: 89 out of 100

Pros and Cons
---
Pros
Gives you one massive kick up the butt!
Practical advice into what business to start to get on the fastlane
Helps to question the status quo- does living in the rat race really have to be normal?
Makes you want to stop wasting your time! Is playing fortnite or watching strictly come dancing really enjoyable or are you escaping?
Shows you why your most important asset is TIME (I'm sure you know I agree with this one!)
Become a producer rather than a consumer
Working for money makes no sense!
Cons
Does a bit of author bashing- even though I completely agree the name dropping is not needed- he even criticises Robert Kiyosaki, who I actually think is promoting the same thing as him!
 Can be overwhelming to hear so much of what we know is apparently so "wrong"!
Sidewalk, Slowlane and Fastlane
---
Sidewalk
MJ claims the "Sidewalker" has no financial plan and spends surplus money immediately on new gadgets, a new car or trip.
They believe they need to use time and money right now as they don't know what tomorrow will bring. They will gamble and buy lottery tickets in the hope it brings them the big bucks!
Slowlane
The "Slowlaner" knows that if they save their money now they can invest it in the stock market and in 50 years their $10,000 will become $4 squidrillion due to compound interest.
They believe their job is their sole source of income.
The issue for the slowlaner is that it takes their whole life to get their hands on this money and due to changes in the financial system or their pension scheme, they may never see this money or it isn't worth as much due to inflation and taxes.
Fastlane
The "Fastlaner" knows about another way.
A way where the more they help others, the richer they become in time, money and personal fulfilment.
They don't have to wait 50 years to start living this life it can be in 5 or 7 years time. They know that it won't be easy but every time they fail, they learn, which helps for the next time.
Who is this book for?
---
This book is for people that really want to change their lifestyle and be able to own time so they can choose ANYTHING they want to do.
MJ will literally question everything you currently know about money and how to earn it, even though most of his financial ideas are nothing new… he makes them sound new!
However, I can almost guarantee that some people will stop reading half-way through or they won't even pick up the book because he is too direct and comes across as pretty arrogant. This doesn't take away from the fact that this guy talks sense and knows his stuff.
So it is my job in this blog post to ensure you get the main points from his book because I feel like they are too important to not be known!
The main question that can really help you decide how to start a business is this simple question…
Does it make financial CENTS?
Here are the 5 most important commandments to ensure your business is on the Millionaire Fastlane.
Control
---
"You are either in control of your own financial plan or you aren't, there is no in between." MJ DeMarco
This is a very important commandment but most people will not even realise whether they are in control or not until further down the line. A great example is network marketing. You will hear about some network marketers that will do very well for themselves, or you may even be one.
However, if something was to change in that company tomorrow that meant you couldn't sell their products anymore, all your income would disappear overnight.
That is because you do not control the company. You own a job managing and creating a sales organisation.
Obviously choosing the right company in the first place could offset this risk and I'm not saying you can't earn some good money (over $20,000 per month) from network marketing. You will just never earn "big" (over $200,000 a month) or "legendary" (over $1 million per month) money from this… unless you own the network marketing company!
What should I do then?
Start creating your own brand or business.
Even as an affiliate marketer (promoting other people's products online for a commission) this is something you can do. You can start selling other people's products but create your own brand at the same time. Eventually, you can create your own products for this brand and really take control.
So would you rather be a driver or a hitchhiker? In General:
Drivers create network marketing companies; they don't join them.
Drivers sell franchises; they don't buy them.
Drivers offer affiliate programs; they don't buy them
Drivers offer employment; they don't get employed
Drivers accept rents and royalties; they don't pay rent and royalties
Some questions to ask yourself:
Do I own the company?
Am I reliant on another platform or someone else to make money?
Do I have a diversified income stream or am I reliant on one income source?
Entry
---
Is it easy to start?
If it is… it won't be on the Fastlane!
Working a JOB, Investing in stocks, starting network marketing, buying a special kit that has a website made for you for $40 are all examples of things that are super easy to enter into.
If it's something that everyone is doing, then you will become just like everyone… and everyone isn't wealthy!
It's actually quite a well-known investing technique (which hardly anybody does due to fear and greed) that if everyone is buying something you should be selling it. It was the same with the dot-com bubble in 2000, the property bubble in 2008 and the crypto bubble just at the end of last year in 2017.
Just afterwards when people want rid of their "terrible" investments would have been a perfect time to buy these investments whilst they were on sale… time will tell if that's the case for certain cryptocurrencies.
What stops everyone from doing it?
If there is something that stops everyone from doing it then there will always be a level of difficulty and therefore it can be a better opportunity.
It's important you figure out what this is and are prepared for this.
For example, consistency of working on your business is a big reason why everyone is not an affiliate marketer. It is relatively easy to set up a website.
But it is not easy to set up an autoresponder, be present on social media platforms, have an email list, create quality content and consistently add value to your audience.
You must be prepared to be consistent.
The only way to beat the masses if everyone is doing something is to be exceptional. You do not have to always reinvent the wheel but you do need to be prepared to put the effort in.
Need- possibly the most important Commandment
---
Does it solve someone's problems?
People will ONLY care about what your business can do for THEM!
Do not ever believe anything else.
You may have found something completely unique and something that you think you would love to have. However, you have to surrender your own wants and address the wants of others (people are innately selfish according to MJ!)
Chase Needs, Not Money!
Are you doing something to solve problems or are you doing it to make money (Wantrepreneurs)?
A lot of people will make this mistake.
They will think about something that they are an "expert in" or something that they think can make them money. This is the WRONG way to think!
I think this is why business people typically have such a bad name for themselves. People associate business owners with chasing money.
However, the best business owners will actually chase needs e.g. Richard Branson, Mark Zuckerberg, Elon Musk and Bill Gates.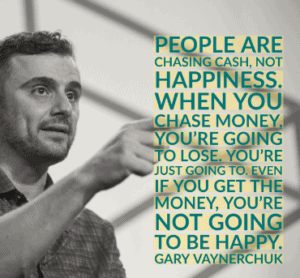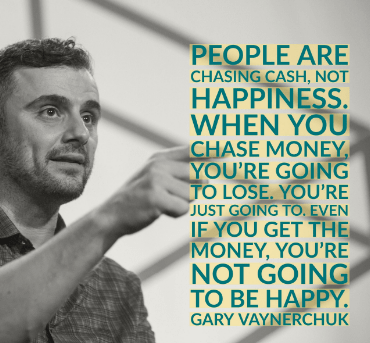 The niche is so important
I didn't start my affiliate marketing business for ages.
I thought about it for a long time before acting on it (it's been something I considered when Sarah and I started our first blog in mid-2017). This is because I knew the niche was very important (thanks to MJ).
I thought about some type of fitness, self-development, food, happiness niches just to name a few. However, I decided on my "making money online" niche because I could see there was a demand for it. For one… I wanted it!
I was no expert in this niche!
I didn't just dive into starting a business when I read Rich Dad Poor Dad in 2012. I ensured my business idea made financial CENTS and I checked to see if people needed it. The more I work on it, the more of an "expert" I am becoming.
Click here to read more about how to find your niche.
Is your business different?
Something I realised about financial advice gurus was that they nearly all focus on SAVING money and living BELOW your means (frugal has become this cool word thrown around on Twitter).
Even really successful financial gurus such as Dave Ramsey, Tony Robbins and Andrew Hallam focus on these things.
I get why they do this and I understand so many people need to do this more, after all, it is the foundation of getting our finances in check.
However, what people really need to do more of is increase their financial intelligence.
Doing this will help to find ways to make more money and expand their means (or solve other peoples needs)! Plus it's much easier to be passionate or get excited about living a lifestyle that you really want rather than cutting back on things.
Some examples of fastlane thinking:
Make them look better (nutrition, exercise, clothing, makeup).
Raise a positive emotion (love, happiness, laughter etc.)
Educate them.
Make things easier.
Enhance their dreams and provide hope.
Give them security (housing, safety, health).
Only follow your "love" if the market wants it
This has to be the most common mistake! You will hear a lot of affiliate marketers who claim "do what you love to make more money" (Wealthy Affiliate's training can even be interpreted like this).
However, it's crucial to realise there are niches that do NOT solve needs as an affiliate marketing e.g. being an affiliate of underwear will never be profitable!
Remember:
Choose a profitable niche that you are interested in… make money… you will then develop a passion for this niche (note that a passion and a love for something are two very different things)
Still on the search for a business idea?
Start listening out for pain points of people and what people want. These are some common phrases to look out for in daily life:
I hate…
I don't like…
This frustrates me…
Why is this like this?
Do I have to… ?
I wish there was…
I'm tired of…
This sucks…
Time
---
Can the product exist in time and standalone without your connection to it?
This is an area where people starting a "business" get confused. If you need to work to earn money, you have created a job, not a business!
Your business should be able to bring money in at any time of the day… including when you sleep!!
Does it serve while you are away?
One of the most important things to do with a business is to automate it. If you need to do everything in the business it will be impossible to grow. The more value you provide, the more time you will need to give.
The beauty of affiliate marketing is that you can use systems and hire people (on an hourly basis or part-time) to help grow and improve your business.
The goal is to get away from the worst relationship ever created… your time for money.
Scale
---
Scale is about leverage
There are 6 business habitats (plus real business examples):
Local community (pool)- Tanning salon
City (pond)- Upscale Restaurant
State/ county (lagoon)- A fitness business
Regional (lake)- A property developer
National (sea)- A big bank
Worldwide (ocean)- Internet company
The 2 ways to scale
Net Profit= Units Sold x Unit Profit
Imagine you were selling sandwiches at a local store. How many can you sell in one day? Fifty? A hundred? How many hours are there in a day? Can you see how scale is limited here?
This guy could scale his business by making more stores across the country and increasing his reach but his unit profit will always be limited (max $10?). He can only ever sell to people physically coming into the store and during certain hours of the day.
The best thing about starting an online business is that your products scale but your work doesn't. You literally can reach the whole world and unit profit can easily change (depending on what you are selling or promoting).
Millionaire Fastlane: MakeTimeOnline Summary
---
If you are not in the fastlane you will be going backwards in today's financial world!
The world has really changed since the internet was invented and the gap between people using it to help them and those that are not will only get bigger.
Making money online meets all five of the commandments.
It is one of the few types of businesses that does this.
It's clearly written in MJ De Marco's book but it's up to you how you use the information.
To be on the fastlane you need to make financial CENTS. Possibly the most important lesson is that when you chase people's needs, money will flow to you. So figure out what people want and need and help them solve this problem. Stop chasing money!
Keep changing for the better,
Mike
If you are interested in seeing how I started my online business and the current training I am using then check out my #1 recommended program here.