So someone has probably introduced this amazing way to lose weight AND make money to you.
Chances are you're feeling a bit sceptical and wondering... is Isagenix a pyramid scheme or a scam?
Well, I'll put you out of your misery right now.
Isagenix is technically not a pyramid scheme and certainly isn't a scam.
But is it the best way to make money from home for you?
This honest Isagenix review, with videos, will expose the MLM program for what it is and show you the pros and cons of joining.
You can then make an informed decision about whether it's right for you.
Isagenix Review
The overview and rankings
Name: Isagenix International
Founders: John Anderson, Jim Coover, and Kathy Coover in 2002
Website URL: isagenix.com
Type: Health & Wellness MLM (weight loss focus)
Products (Including Pricing): 30 out of 100
Success Stories: 20 out of 100
Price To Join MLM: $29- $39/ year
Product order $89.98-$1,098
Monthly autoship 100PV ~ $150/ month (40 out of 100)
What To Look For In An MLM:
Summary: Isagenix is a weight loss MLM. Some people like their $600 30-day weight loss program as it helps to keep them accountable. However, their products are no different to alternatives for a fraction of the price on the market.
There is a low cost to start as a recruiter for Isagenix but you need to hit a 100PV sales quota each month to stay active. That means spending around $150 a month, unless you can sell this.
In reality, this means there is a strong focus on recruitment rather than selling the products and signals that Isagenix is really a pyramid scheme in disguise.
Make Time Online Rating: 30 out of 100
Recommended: No
What is Isagenix?
Isagenix is a health and wellness Multi-Level-Marketing company that focuses on weight loss products.
Known for its popular 30-day weight loss program, Isagenix has since expanded its product line, offering a range of dietary supplements, including probiotics, collagen powders, bars, essential oils, and beauty products.
Many people are drawn to Isagenix because it promises a quick-fix solution for weight loss.
After all, trying to lose weight can be incredibly challenging and overwhelming, so a straightforward 30-day program promoted as simple and easy to follow is understandably enticing.
It was founded in 2002 and provides everyday people the opportunity to lose weight and work from home.
One of Isagenix's most popular products is its Collagen Elixir. Collagen is an effective anti-aging ingredient, given that it has significant research backing and is safe and non-toxic. It's the core structural protein in the skin, and when taken supplementally, it can help reverse the effects of decreasing collagen levels with age.
Isagenix Collagen Elixir also contains natural flavors, which we recommend avoiding because this is a broad category descriptor that doesn't state which exact chemical compounds were used for the flavoring. Consumers can only determine if the flavoring agents used are safe and non-toxic with a description of which compounds were used.
Isagenix is headquartered in the US (Gilbert, Arizona) with operations in fourteen countries, including:
Australia

Belgium

Canada

Hong Kong

Ireland

Mexico

New Zealand

Netherlands

Puerto Rico

South Korea

Spain

Taiwan

United Kingdom

United States
The 1-minute promotional video below explains more about the company...
As you can see there are some amazing values in the company to help encourage people to live life on their own terms.
I love that!
But you're smart enough to know this is just a sales video. And it still doesn't answer the question...
Is Isagenix a pyramid scheme?
So as I already stated, Isagenix is not a pyramid scheme... technically!
It's possible for Isagenix members to make money by selling their products, without recruiting people into the company.
However, a better question to ask would be...
Is Isagenix a pyramid scheme in disguise?
Legally, Isagenix is neither a pyramid scheme nor a scam. They are a member in good standing with the Direct Selling Association (DSA), an independent organization whose purpose is to promote, protect and police the direct selling industry.
It's alleged that the Direct Selling Association drafted a decent portion of the language that makes up the Anti-Pyramid-Promotional Scheme Act. This legislation limits the FTC from classifying companies like Isagenix as a pyramid scheme in the first place.
At the end of the day, Isagenix is NOT an illegal pyramid scheme, and they follow the same code of ethics that governs other legitimate multi-level marketing companies.
What is a pyramid scheme?
A company that promises its members an income by recruiting other people into the company.
A pyramid scheme doesn't have any products or services that it sells. This is illegal in most countries as it's impossible for every member to make money as the diagram below explains...
Most MLM companies do offer a product or service. And their members can get paid commission for selling these products or services.
Isagenix sells legit products that people need to continue buying each month (mainly meal replacement shakes) so it is certainly possible to make an income just by selling these.
However, is it realistically possible to make a full time income from this?
Or will you HAVE to recruit people to make a good income ($1,000+ a month)?
This Isagenix review will dig into that a bit later on. For now you can learn how to spot a "pyramid scheme in disguise" in the 5 minute video below...
Success is rare with Isagenix
Actually... success is rare within all MLM companies.
Did you know that research has proven that between 73% and 99% of all MLM representatives lose money?
The reason for this is that many MLM companies require their members to hit a "sales quota" each month.
If they do not do that then they have to fork out the money themselves on products.
Isagenix is no different and it can cost $150+ each month on products just to remain active in the company. So if it takes you a few months to sell anything you could already be thousands of dollars out of pocket with nothing to show for it.
Many people give up to stop the "hole being burnt in their pocket" before they make a penny.
Before we really analyse the payment options and plans at Isagenix let's figure out...
Ready to make passive income online?
Hey, I'm Mike.
I created a passive income online within a year. I had no marketing skills or online experience when I started.
How does Isagenix Work?
It's set up to be like a win-win for the company and everyday people.
The company makes products that can help people lose weight (seriously, can you think of anyone that isn't concerned about their weight or health?)
Everyday people can join the company and sell the products on to others to make a commission by working from home
Isagenix saves money on advertising as other people do it for them!
As you can see, the idea behind MLM companies is great!
But is the reality like this?
The first place to start is to learn more about...
Isagenix products
There are a lot of products on offer at Isagenix.
They have items in the following categories:
Weight loss- snacks, mini meals etc.
Performance- shakes, bars, exercise performance & recovery etc.
Vitality & Well-being- supplements for Joint health, brain function etc.
IsaKids - smoothie and supplements for kids
Essential oils - Oils and diffusers (See Young living & doTERRA)
Personal care and beauty - Serums, creams, toners etc.
You can find all the products at this link here.
There are other MLM companies such as:
But what makes Isagenix stand out?
Isagenix shakes & flagship products
So Isagenix has the 9-day or 30-day weight loss packs.
The do not come without a pretty high price tag though...
There's no real stand out feature here but Isagenix offers a range of:
meal replacements
shakes
snacks
and information from booklets, blogs and videos
I've not personally tried the products but you can check out Product Reviews to see over 190 opinions.
They are pretty mixed as you can tell from the 3.1 rating...
There are lot of reviews from people that just hate the MLM pyramid scheme-like system, which is irrelevant for now. But the most common complaint was the price...
Some people claimed the products had really help them to lose weight...
But I think this is the most honest and best review I saw...
I mean, come on...
If anything is recommending you only consume 1,200 calories a day and you do it, then of course you're going to lose weight!
If spending a few hundred dollars helps people hold themselves accountable then that's great. But it's not the "amazing" Isagenix products that helps people lose weight and "spring out of bed"!
If you really want to know the truth about the products the only way you can know is by trying them yourself.
The clever 3-minute sales video below explains more about the weight loss program...
How to make money with Isagenix MLM
Finally!!
The bit you've been waiting for!
So let's not hang about...
There are 2 ways you can make money as a member of Isagenix:
Sell the products and get a commission
Recruit people into the company and earn bonuses from their sales
It's important to note that you DO NOT make money from recruiting people. You only make bonuses from the sales they make.
This is another sign that Isagenix is NOT a pyramid scheme.
But if the people you recruit want to remain active they will need to spend money each month so this is when it can become more like "residual income".
How much does it cost to join Isagenix MLM?
It either costs $29 for a year if you join the "autoship" (and spend around $150 a month) or $39 if you do not join it.
If you just want to purchase the products then you get "10% off" without paying anything... do you notice how ridiculous that is by the way?
If everyone gets 10% off for free... then it's not 10% off...
It's just the actual price!!!
You also will need to purchase one of the starter packs because otherwise it will be hard to market it to people you know so you're looking at an additional $89- $1,098.
You can find the list of starter packs here.
Isagenix MLM monthly cost
So it seems like you just get to pay $29 or $39 for the year and then you're good.
But when you actually read the small print you will notice...
You must generate a minimum of 100PV each month to receive your commissions.
In real English this means...
You need to sell around $150 worth of product every month.
And if you cannot sell that then you MUST buy it to "remain active".
So the realistic total cost to join for a year is:
Total 1 year expenses = $1,918- $2,927
Isagenix compensation plan
For some reason most MLM companies like to make their compensation plans harder to understand than juggling with 6 bowling balls blindfolded.
Isagenix is no different.
So I will try to keep this simple. There are 6 ways you can get paid as a member:
Retail Profits: (25% commission)
Retail Direct Profits: (same as above through your duplicate website)
Product Introduction Bonuses: sales from your customers "starter packs order"
Team Bonuses: known as Cycles, residual income from your "downlines" sales (see below)
Executive Matching Team Bonuses: 10% matching bonus on your downlines sales when you achieve Executive rank
Special incentives and promotions: Ranks, bonus pools and more...
So this probably makes some sense, but it's still not clear what you have to do exactly now is it?
So let's fix that.
You need to do 2 things:
Sell their products
Recruit people into the company
You honestly don't need to know anything else when you start, you will work it out as you go.
But you do need to be aware that if you want to make some good money, you will need to recruit people into the business.
Sales alone will not create residual income and 25% commissions of face to face sales with your friends and Mom probably won't make a full time income.
If you want to know more, you can check out this video (beware it is a bit outdated, but it was the best I could find...)
Is Isagenix MLM a scam?
No Isagenix is not a scam.
It's a legit business that sell legit products.
They also pay their distributors exactly like they say they will.
However, just because it's a legit company, it doesn't make it the best company for you to start trying to make money from home with.
The rest of this Isagenix MLM review will help you make an informed decision on whether it's right for you or not.
Just to be fully transparent with you, I am not a distributor myself and I do not endorse Isagenix in any way.
I have researched the website, testimonials and information on the Internet to get to the bottom of what this program genuinely does. This is because I have been burnt from programs just like this in the past and I want to prevent others from making the same mistakes. If you'd like to learn how to "Spot an Online Marketing Scam" then click the highlighted text.
What I like about Isagenix
There are some great things about Isagenix, which proves it not really a scam.
It also makes it better than some other MLM opportunities out there as this is not always the case!
Key Terms:
Pyramid Scheme – recruits members via a promise for payment from referring others to the service rather than providing a product
Affiliate Marketing- Connecting a customer to a product they are looking for and receiving a commission for doing so
Red Flag - A warning sign
#1 Money back guarantee
Any company that offers a 30 day money back guarantee is likely to be legit.
Some MLM programs offer average products make a quick buck then disappear.
But just as I was thinking how good it was I stumbled across one members review...
It's important to take one persons complaint with a pinch of salt.
But there is a common theme about poor customer service and support from the reviews.
Still, at least there is a policy in place so if you act swiftly you should be able to get your money back if you don't like the products!
#2 Long history
Did you know that 50% of MLM's disappear within 5 years?
And only 1 out of 3 make it past 10 years?
Isagenix has been going since 2002. And the founders have over 50 years experience working in "direct sales" (the name MLM companies try to give themselves to avoid being called an MLM... but Isagenix is definitely an MLM... not that there's anything wrong with that!)
There are stories of people that have spent years working their way up the ranks only for the company to collapse and their "residual income" disappears overnight.
At least it means it's not likely for you to "build a business" (it's not really your own business by the way) and then it disappear overnight.
#3 Possible to make good money- but don't be fooled!
It is possible to make some good money from Isagenix.
There are over 254 "millionaires" at Isagenix and 780 members made over $40k in 2017.
But let's just do some maths here.
The company has been running since 2002 and there are 254 "millionaires" (that just means that have accumulated $1 million in commissions).
If they joined in 2002 it means they made an average annual income of $66,666.
What are your chances of doing this?
Well, there are 78,000 Isagenix members... so you have about a 1 in 3,000 chance of making $66k+ a year.
What I don't like about Isagenix
OK, so there are some hidden truths about Isagenix that I believe are very important to be aware of before joining.
It doesn't make Isagenix a scam or outright pyramid scheme but it's important you are aware of the truth.
#1 Expensive products
This is the first thing I look at within any MLM company.
If the company has expensive products and a monthly "sales quota" that their distributors must hit, it's a BIG red flag to me.
It suggests the company may be a pyramid scheme in disguise.
Why?
Because why would anyone willingly pay 100%+ for a product that is very similar to alternatives?
The reason is that they have to...
Because they've been sold a dream of working from home and now they have to keep paying for really expensive products so that they have a shot of reaching that dream.
Isagenix- $1.41-1.93 per oz
Amazon- $0.59- $1.28 per oz
Isagenix shakes are 10%-350% more expensive than comparables on the market.
We all know there are tons of different protein shakes for different ages and types of people.
Now, I know what you're thinking...
But maybe their products are way better than others?!...
Amazon products nutrition
In reality... Isagenix products are simply NOT way better than the alternatives.
In fact, you could argue the alternatives are better with more protein, more calcium and more iron!
#2 Signs of being a pyramid scheme in disguise
The above point is the main concern for me.
Most people will be "sold the products" with a similar sales line to this...
"You can lose weight and make money... plus you get 25% discount if you join the program!"
However, the best MLM companies have products that are in line with the price of the competition and people are sold like this...
"You can lose weight with these amazing products that have a proven track record. By the way, you can't find anything for a better price so I'm genuinely helping you as best as I can"
There are so many stories on the internet about how people know someone that has been drawn into Isagenix and this "pyramid scheme in disguise".
The best MLM companies have genuinely amazing products that people love and they just let other people know about them.
If they choose to join the program as a distributor then that's just a bonus for the person that introduced them!
#3 Only 1 in 500 make more than $40k/ year
If you were planning on working from home with Isagenix then you may need a reality check...
Their income disclaimer tries to use fancy language to make it sound better than it is.
But again some detective skills and basic maths reveals the truth...
Only 20% of members "earn some compensation".
Only 50% of these members made more than $337 in a year (so that's 10% overall!)
And only 1% of the earners make more than $40k a year.
In simple English that means only 1 out of 500 members earns over $40k a year.
#4 The placebo effect
Here's another hidden truth...
There's no special formula or amazing new shake or supplements that Isagenix uses.
They are bog standard stuff!
They still contain calories like other shakes...
It's just that some people tend to take things a bit more seriously when they've just forked over $1,000+.
So it's important to realise it's not what you'd be selling that works. It's just the idea of it working and spending loads of money that could help the customer.
If you genuinely wanted to help them, you would introduce them to Amazon and let them save $100's!
#5 Downward trend
This is the second thing I always look at for any MLM company.
Most MLM's go through this "early momentum phase".
This is where the company is new, exciting and many people are joining it because it's "hot news"!
You probably know that the most successful MLM distributors are those that join an MLM in this phase and help the company grow by recruiting loads of people.
In fact, most of the million dollar earners will have got into Isagenix in this phase.
However, when you check out Google trends to see how many people are searching for Isagenix each month, you can see there is a downward trend (do you notice the seasonal spike in January too #newyearsresolutions!)
When you compare this to other MLMs like Farmasi, you can see the trend for Isagenix is going the wrong way!
Ready to make passive income online?
I've created a growing passive income online with no previous marketing skills or online experience...
I've made a special video for you to explain exactly how I did this.
My opinion - Isagenix MLM
OK, are you ready for my honest opinion?
Here's the hard to swallow pill...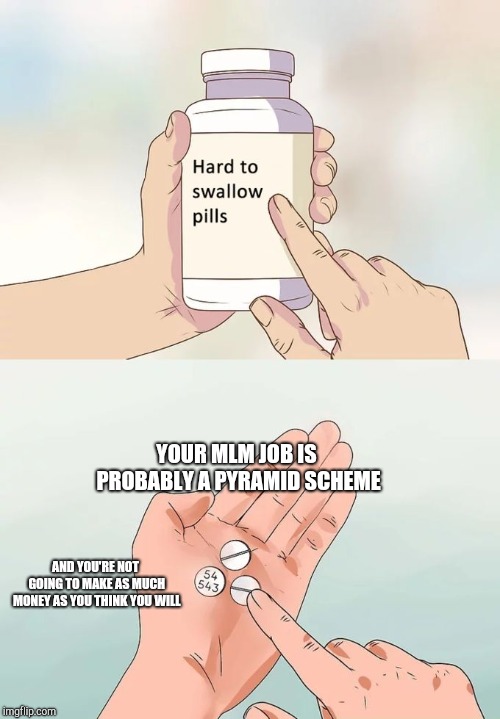 I genuinely like the idea of MLM's and I think it's great that people try to build a life they want to live.
If you need to lose some weight then by all means try out the products. If you like them and they really help then tell some people about it. If you get interest then maybe Isagenix will suit you!
But Isagenix has some really bad signs with the expensive products and 100PV sales quota each month.
Unless you are prepared to network like crazy on Facebook and try to sell this to all of your friends and family (and probably lose some friends in the process) then this is not the best opportunity.