In the spirit of full transparency, know that this podcast with Rob Stephenson from Flea Market Flipper contains affiliate links. This means if you make a purchase through these links, I may receive a small commission at no extra cost to you. Click here to read my full disclosure policy.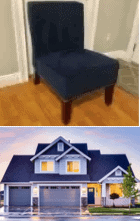 If you're like me, you probably get excited about earning money for free…
Well, how does over half a million dollars in one year sound?
Rob Stephenson from Flea Market Flipper joins the show to chat about…
How a chair from the junk can become a rental property and hundreds of thousands of dollars worth of inventory
An opportunity for people all over the world
Why Rob is so good with the ladies… lucky Melissa!
Be sure to check out the free video workshop by Rob below.
Rob's Background
---
1:30 mins
The more you listen to this podcast the more you will learn that Rob is just a normal guy like you and me. You will find out…
Rob grew up as the youngest of 7 kids… and the only boy!
His parents went to flea markets at the weekends when he was growing up
Why he had to take on flea market flipping full time in 2015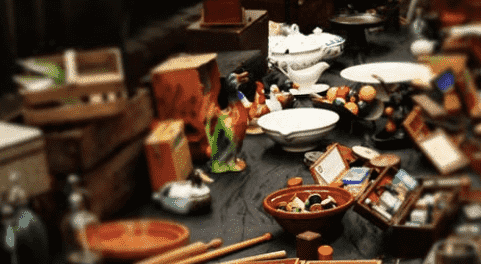 Later on in our chat, you will find out why the security of a job is not always that "secure"…
Now What About This Flipping Challenge?
---
3:30 mins
I literally couldn't hold back my excitement about this!
This is one of the most incredible financial stories I've heard ever…
They found a chair in the rubbish (trash for you Americans!)
Ended up buying 2 exercise bikes for this
Then it multiplied…
By the end of this week, they will have $10,000 in cash and over $100,000 inventory
By the end of the year, Rob predicts they will have $150,000 in cash for a rental property and $300-400k inventory (make sure you follow them to see if they can do it!)
Are you beginning to realise that anyone can start doing this… without needing any money! Now, who said you need money to make money??
Melissa claims that Rob wakes up every Saturday with a "pep in his step" about going to find a bargain!
Now, I can almost hear your mind saying…
Yes Please!!!… Where Can I Start?
---
9 mins
During this part, Rob explains that…
Flea markets are only one avenue
Trash day is the best day
Buy locally – Facebook, eBay, online stores
The more you listen to this podcast the more you begin to notice this may actually be possible…
Related content:
Rob's Secret…
---
11:30 mins
Right, lean in a bit closer here.
You need to listen carefully to find out how to…
Build core relationships
Make contacts with the "right people"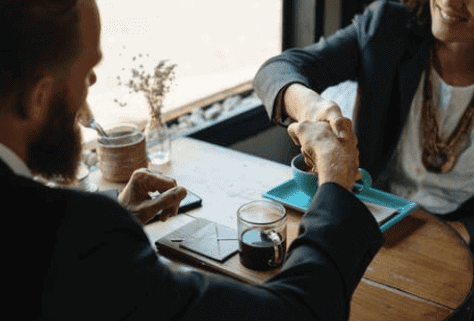 Wouldn't it be amazing if you could get these crazy bargains brought straight to you rather than having to find them every time?
OK, but once we get the deals, this begs the question…
How Can You Sell it?
---
13:30 mins
Now, let me ask you a personal question… "Have you ever tried to sell something and found it annoying when people haggle with you to knock the price down?"
Aha! Rob to the rescue once more…
Don't try to sell locally i.e. Craigslist, Facebook only have 40-60 thousand people in a community
eBay has over 171 million users- Therefore makes up 80-90% of Flea Market Flipper's sales
Learn about their business model… Buy locally, build relationships, sell online worldwide (simples!)
In a moment, Rob will tell you how to…
Figure Out The System in Your Area!
---
17 mins
If you live in any of the "top 5" big countries (UK, USA, Canada, NZ, Australia) then you're laughing. If not, you're about to see that when there's a will there is a way…
Get onto eBay and work out how it works in your area
Discover how to save so much money on the shipping (44% better off)
How Rob ships stupidly big stuff!… oh and gets paid for it!
How to avoid wasting your time haggling when you are selling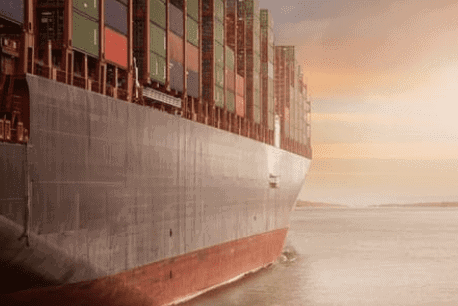 Imagine what you could do if you knew how to make a quick couple of thousand dollars anywhere, anytime…
Flea Market Flipper Insane Deals
---
20 mins
So do you want to know what is possible? Find out:
How they flipped a Security tower (like the massive ones at Disney)- bought for $5k sold for $25k
And a Harley Davison Sign- bought for $250 sold for $7,500 (plus a bonus on the shipping… this was big!)
The secret key for what to look for when purchasing something
How to avoid gambling
Since you're still here I'm going to assume you would like to know…
How Can I Learn More About This?
---
24 mins
Now, Rob and Mellisa would like to help you experience some of this success for yourself.
What if you didn't have to make the same mistakes they did when they started?
They have figured out all the hard stuff through trial and error and have created an online course that anyone can start implementing straight away.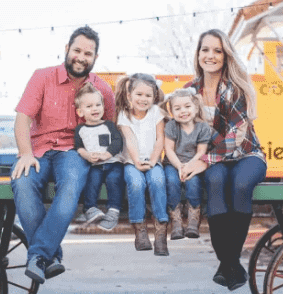 You've got to wonder what it would be like to have the time to spend with your family or helping out your friends rather than being tied down to a 9-5 job.
Because that's exactly how Rob had just spent his day before speaking to me.
If Rob Could Time Travel…
---
27 mins
Before Flea Market Flipper, Rob was working in an office job.
He was called into his boss's office one day to find out that his families health insurance was being removed. And he had his third child due just after this was going to happen.
Can you imagine the stress of trying to figure out how you will cover thousands of dollars worth of expenses whilst you're about to have your third child?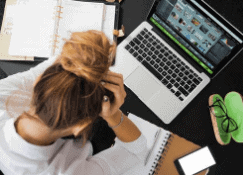 So these are the top 3 tips Rob would give himself if he went back to when he was still working in a cubicle…
Finding something that you're passionate about- start off with something you are intrigued by… it may become a passion
Consistency- Some people may do it now and then, but you will not find deals every day or every time you look for it.
Discipline- Do what needs to be done, don't delay it.
In a minute you will learn what action you can take right now to set your future on a different path…
Action
---
31 mins
This one is a no brainer!
When you try out the free workshop that Rob and Melissa have created you will see why so many people recommend this to their friends.
It's about an hour long and there are so many little nuggets of information in there.
Plus you get a free ebook on how to sell on eBay just for attending.
Click the video below to check it out…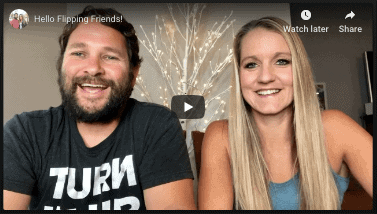 Links
---
You can contact Rob through their website…
Or you can send him an email on…
rob@fleamarketflipper.com
Rob Stephenson From Flea Market Flipper Summary
---
So, before you go, here are my 5 big takeaways from this chat with Rob…
Finding something that you're passionate about
Consistency
Discipline
Build relationships
Take action- you probably have heard of eBay before… but have you used it as Rob does?
Like so many things in life they are all easy to do… but easy not to do. You decide what path you're going to take.
Keep changing for the better,
Mike
P.S. Let me know in the comments what is your biggest takeaway from this podcast. And don't forget to share this page if you think it's an opportunity that could help you or any friends!