In the spirit of full transparency, know that the show notes for this podcast with Tej from Tej Talks contain affiliate links. This means if you make a purchase through these links, I may receive a small commission at no extra cost to you. Click here to read my full disclosure policy.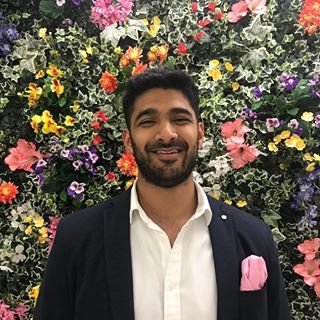 You probably agree that you get nothing in life for free.
Most people think that you need to pay a hefty fee for education in whatever it is you want to learn more about i.e. property! Tej from Tej Talks proves there may be another way to learn the information that you want.
In this podcast we chat about:
The benefits of starting a podcast
Some of the things you should do when looking for a property sourcing agent
How to start a podcast and how it's possible to make money from it
Why random people know Tej likes cheese and bright jumpers
Tej's Background
---
4 mins
As you listen to this podcast you will discover how Tej found his hidden talent… storytelling!
Tej is just your normal bloke… he has a background in science and got a medical education job (like advertising but for doctors and nursing).
Listen in to find out:
How Tej got a BIG pay rise when he was 23
And then why Tej had to stop himself smiling when he got fired from his job
What he hated about working for the man
Tej then went onto build his own recruitment company but managed to "win" some property education (find out how in the show).
You'll find out that this made him want to learn more about property.
So he did what anyone would do…started a property podcast! (This is my sarcastic writing tone btw!)
Tej Started a Podcast- Tej Talks
---
13 mins
Tej didn't really do any research up front. But he went off a hunch:
He listened to podcasts.
He loved getting loads of education in "dead time" (like his commute, at the gym, walking etc.)
So he figured other people would want that too!
He even explains that he didn't do some things he probably should have before starting such as:
A SWOT (strength, weakness, opportunities, threat) analysis
Research competition
Tej just started interviewing property investors to make a podcast a week.
Now Tej produces 2 podcasts a week:
Monday's: Mindful Mondays, social media Monday, what he's up to etc. (usually just him)
Wednesday's are interviews with other people
As you listen in you will start to figure out some of the benefits of podcasting such as building your own personal brand, networking and learning more about what you're interested in.
Property Journey
---
21 mins
During this section Tej talks about why he chose to start investing in South Wales:
Strong rental demand
Low entry prices
Not too far from home
Gorgeous place – It has waterfalls!
Estate agents are bit more "wisdomness"
And here is more info on Tej's current deal: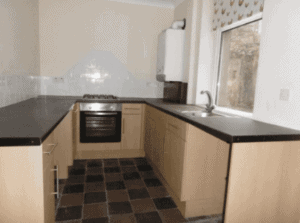 3-bed house
Needs some work but nothing major
Good floors and walls
Spending 5k on the refurb
And the numbers:
Bought for: 50k
The finished value is: 85k
Total money put in: 63k (purchase price, arrangement fee, sourcing fee, management etc.)
75% of 80k is 60k
= £3k "left in the deal"
net £240 profit a month after mortgage and monthly costs!
This is almost a 100% return and Tej is a conservative little rascal… so it could be even better! Click here to read more about the deal.
Now I can almost hear your mind thinking… how the heck did he find this bad boy?…
Tej Used a Sourcing Agent
---
25 mins
Tej met this particular sourcing agent at a masterclass a year ago.
He "watched" him for 6 months using Facebook, chatting to him and getting deals sent through.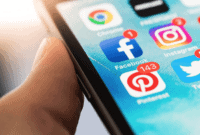 Tej also knew someone else that had used them and had said good things.
In this part of the podcast Tej reveals:
They have a slightly different mindset to analysing the deals
How the refurbishment will be managed
99.8% of sourcing agents are s***!
Note there may be some made up facts before you get your knickers in a twist…

Tips to Find a Sourcer…
---
30 mins
If you're like me then you're probably super excited to hear some top tips to find a sourcing agent:
Meet them (Skype calls are the next best thing)
Watch them (social media platforms)
It's good if they have a personal brand (they'll fall harder if they mess around… i.e. you can post on Facebook!)
Get deals sent to you (check out their details)
Speak to them (do you get on?)
Get a referral (ideally if you know someone that's used them)
You will also find out what Tej recommends you should do when you're happy with the sourcing agent and you are interested in a deal.
How to Invest in Property From Abroad
---
35 mins
There are a few options Tej provides for people that are abroad and interested in investing in the UK property market:
Find a sourcing agent
Work with a business partner in the UK
Know your value i.e. What can you offer? (Money, time, connecting people etc.)
Are you beginning to see that you are going to HAVE to work with people if you want to get involved in property?
Tej's Normal Day
---
39 mins
Funny enough… every day is different! Are you starting to see this seems to be a common theme on the podcast?
Here are some of the things he will get up to:
Records podcasts
Write content
Helps friends launch businesses & brand consulting
Views property in Wales
Keep in touch with agents and investor outreach
Tej likes to have a balance between structuring his days but also the freedom to choose what he wants to do.
How to Start a Podcast
---
43 mins
Tej talks about his "Podcast Master Guide" that he has put together. This includes:
Software and hardware required
How to do it
Where to do it
How to build a brand around it
How to edit the podcast
And so much more…
The more you listen to this podcast the more you will notice that taking action is far more important than perfecting anything you try out. You can always get perfect later!
How to Monetise a Podcast
---
43 mins
If you are like me then you probably don't really know how people make money from their podcast. Tej talks about 2 different ways this is possible:
Adverts- before, during or after (think those American over the top ones!)
Trickle down revenue- build trust and provide loads of value for free!
When you have something to offer, people are more likely to invest in YOU, not the tool or platform if they trust you.
If Tej Could go Back in Time…
---
43 mins
If Tej could give himself advice just before he got fired here is what he would say:
Have a side hustle & build a brand
Network
Read more
If you are interested in starting a side hustle but don't know where to start then here are some articles that may help you decide why and what you should do:
Links
---
51 mins
Here are the best places to connect with Tej:
Email: tej@bricksandmore.co
I would recommend Facebook if you are all of the above!
Action
---
51 mins
1. This is a timely reminder for myself too:
Keep reading 10 pages of a book that adds something to you every day.
Remember to make it a habit! Read before bed or when you first wake up or on your lunch break or commute to work.
Check out the "Best Self Improvement books of all time: Lessons from 100 Books" if you're not sure what to read next.
2. If you are interested in starting a podcast check out Tej's "Master Guide".
Tej From Tej Talks Summary
---
Here are 5 of the big takeaways from this podcast:
Have a side hustle (read more in "Discover the Perfect Part Time Job Online")
Network (Learn some of the best tips to do that "Your Network is Your Net Worth")
Read more
Leverage other people's time and money
Do your own research
Remember to subscribe and leave a review to the podcast. You can do that on Apple here.
Keep changing for the better,
Mike
P.S. If you are interested in starting a side hustle check out this simple step by step system to get a profitable website created. It's using a 4-step process to make money online to free up your time.