In the spirit of full transparency, know that this review answering "is The Secret Society of Millionaires legit?" contains affiliate links. This means if you make a purchase through these links, I may receive a small commission at no extra cost to you. In fact, you will often receive a discount or a bonus sign up gift! Click here to read my full disclosure policy.

You're probably here because you questioned how likely it is to make $2,550 this week by joining this program.
The Secret Society of Millionaires claims it can teach you exactly how to do this. All you need to do is pay $49 and then Jason will show you how to make money with this "secret automated system"!
Now I can almost hear your mind saying… Is The Secret Society of Millionaires legit or a scam? This honest review will answer that question for you.
The Secret Society of Millionaires Review- The Overview and Rankings
---
Name: The Secret Society of Millionaires
Owners: Jason Alton… but is it? (1 out of 100)
Website URL:
Type: Affiliate Marketing Training (actually promotes a pyramid scheme)
Success Stories: 0 out of 100
Price: $49 + Thousands of dollars MOBE upsells
Maketimeonline.com Rating: 1 out of 100
Pros and Cons
---
Pros
Hard to find any… kind of mentions affiliate marketing training (which is a legit business model if used ethically)
Cons
Black hat sales methods
No real product, just a MOBE sales funnel
Unethical and links to a pyramid scheme, which has been closed down
What is The Secret Society of Millionaires About?
---
Secret Society Of Millionaires (SSOM) claims it has been put together by a millionaire who will teach you how to quit your job with his "secret automated system".
Sounds good right?
However, it's basically a sales page that will try to get you "hooked" into their sales funnel to another program.
As you continue to read The Secret Society of Millionaires review you'll realise it's really just someone else's "affiliate marketing" link to My Online Business Empire (MOBE)
Inside The Secret Society of Millionaires
---
When you get inside The Secret Society of Millionaires you will just see a lot of information about why MOBE is so good.
MOBE is supposedly a 21 step program that teaches you how to make crazy money on tap using affiliate marketing.
Before you get too excited about this, it's important to note that the FTC (Federal Trade Commission) shut MOBE down for being a pyramid scheme.
As you continue reading on to find out is The Secret Society of Millionaires legit you will find out more information about some of the huge upsells that MOBE will try to sell you.
---
Key Terms:
Black Hat Marketing Methods – Using lies and unethical methods to make someone buy something
White Hat Methods – Being honest and genuine to help people make informed decisions about purchases
Pyramid Scheme – recruits members via a promise for payment from referring others to the service rather than providing a product
Affiliate Marketing- Connecting a customer to a product they are looking for and receiving a commission for doing so
Red Flag – A warning sign
---
But this is not very unique because there are many other similar courses out there. Some of the most popular ones are:
Now I can almost hear your mind saying…
Ready to make passive income online?
Hey, I'm Mike.
I created a passive income online within a year. I had no marketing skills or online experience when I started.
Is The Secret Society of Millionaires Legit or a Scam?
---
There are two main ways an online course can be a scam:
Take your money and run off into the sunset, never to be heard from again
Provide some information but it doesn't live up to their promises
The Secret Society of Millionaires is pretty much a bit of both scam types. There's no real value offered for your $49 inside SSOM as it just uses "affiliate marketing" to try to get you to join the MOBE program.
MOBE has been proven to be a pyramid scheme and therefore it is a scam!
It's important to note that affiliate marketing is a legit business model but MOBE only promotes it's own product. It doesn't really offer any other value.
Just to be fully transparent with you, I have not purchased this program myself and I do not endorse it in any way.
I have researched the website, testimonials and information on the Internet to get to the bottom of what this program genuinely does. This is because I have been burnt from programs just like this in the past and I want to prevent others from making the same mistakes. If you'd like to learn more "Ways to Spot an Online Marketing Scam" then click the highlighted text.
The Secret Society of Millionaires Red Flags
---
So here are some of the BIG red flags that you can find out just from some research online.
#1 Fake Claims- Coaches That are Millionaires…
---
The video claims you will get a millionaire mentor to guide you throughout the process.
In fact, you will just get a sales rep!
This "coach" is just someone that is one step ahead of you in this crazy sales funnel.
#2 Fake Testimonials
---
Do you remember seeing these testimonials in the sales video?
Unfortunately, these are not real people who have made thousands of dollars in their first week.
They are paid actors from Fiverr.com!
If the program is that good shouldn't they be able to find some real people willing to leave a testimonial?
#3 Who is the Real Owner?
---
It's hard to tell who owns SSOM.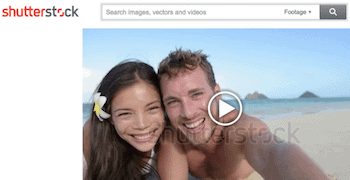 It certainly isn't the guy you see in the picture because he is again someone found on the Internet.
Stock photo websites are a place that anyone can use a photo for their own purposes… often for free.
#4 MOBE Sales Funnel & Upsells
---
This is the part that everyone should be aware of before considering joining SSOM.
It may only cost $49 to get started but just take a look at the upsells that you will need to effectively use MOBE…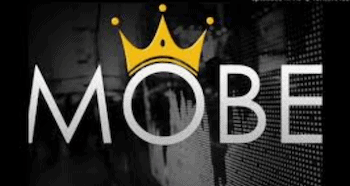 In reality you will need to spend $10,000s to use the 21 step formula that MOBE supposedly teaches you.
And all it really teaches you is how to sell MOBE to more people… hence the definition of a pyramid scheme and the reason why FTC has shut it down.
#5 Fake Scarcity Tactic
---
This is right out of the "black hat tactics book of marketing" (that book doesn't exist by the way!)
There are far more places available than what they claim. It's not like staying in a room of a hotel on a certain night. It is an online course that will never "run out".
This tactic is to hurry you into making a decision that you're not sure about. But you're clever enough to have found this review so now you know the truth.
#6 The Sales Video Doesn't Explain what the Program Does
---
So the sales video is very exciting and really knows how to push on your emotions. Chances are you are looking to get out of a dead end job or be able to support your family better or want to travel the world etc.
The only problem here is that he doesn't really explain what the system is or how it works. So to get started you will need to fork out $49 without ANY idea of how it works.
Everything in the video tries to get you excited about the outcome to make you purchase on impulse.
This is possibly the biggest red flag of all because what if he ends up telling you to sell your body parts for money?!
Ready to make passive income online?
I've created a growing passive income online with no marketing skills or online experience…
I've made a special video for you to explain exactly how I did this.
My Opinion- The Secret Society of Millionaires
---
It's not even a product!
Are you beginning to notice it is just a really bad marketing funnel to make people buy into the MOBE program and spend thousands of dollars on it!
SSOM may not be a legit program but there certainly are a lot of legit programs available out there that show you real ways to make money online to free up your time.
In a moment, I'll tell you about a system that I have found that does work.
An Evergreen Strategy That Brings You The Money
---
It wasn't that long ago that I was still trying to figure out how it's possible for people to make money online.
The biggest issue I found was that most systems either required a load of time, money or for you to sell to all your friends and family. I wanted to find a passive system that had a few things:
I could work on when I wanted (I was still in a full-time job)
Didn't cost a fortune to start and maintain
Didn't need me to sell stuff to my friends and family
It was in September 2018 that I found the system that I still use today to make passive income and quit my full-time job.
The best thing about it is:
It's free to start
Customers are brought to you that are already interested (just think about how you found this review… there was no money or time spent from me promoting this!)
You get me as a personal coach to help you on your journey
When you try out this program you will see why so many people recommend it.
The Secret Society of Millionaires: The "MakeTimeOnline" Final Word
---
So is The Secret Society of Millionaires legit?
Absolutely not!
But that doesn't mean affiliate marketing is not legit and there are ways that you can learn how to use this technique to make money online for yourself.
In 2018 I had no idea what affiliate marketing was.
Once I learnt about it, it just seemed like a great business model that can grow over time using the power of the internet.
So I tried to figure it out by myself… that got me nowhere fast.
Then I fell for some terrible online scams.
But eventually, I found Wealthy Affiliate. It teaches long-term proven strategies to build an online business with all the tools & support needed.
And this happened…
Once you learn the process of getting thousands of people to find your website every month (for free) there really is not limit to what you can achieve online.
I've reviewed hundreds of courses or programs that claim to help people make money online. And I've spoken to dozens of 6-7 figure online entrepreneurs on my podcast.
This is by far the best place I've seen to help beginners get set up on the right foot. You can read my full Wealthy Affiliate review here (including the pros and cons!)
Or you can watch an insiders video I made that explains exactly how it works here.