In the spirit of full transparency, know that this Internet Jetset review contains affiliate links. This means if you make a purchase through these links, I may receive a small commission at no extra cost to you. Click here to read my full disclosure policy.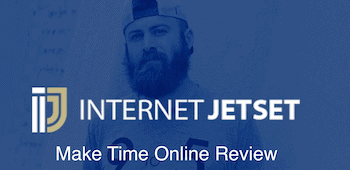 You have probably seen an advert of John Crestani somewhere or maybe you've already watched his webinar.
Most people think it is super hard to make money online and something they'd never be able to do. However, John promises that Internet Jetset can show you the exact steps to become an Internet Marketer.
This honest Internet Jetset review, with videos, will reveal the truth about the program and help you make an informed decision about if it is right for you or not.
Internet Jetset Review- The Overview and Rankings
---
Name: Internet Jetset
Owners: John Crestani (60 out of 100)
Website URL: enter.imjetset.com
Type: Affiliate Marketing Training
Training: 60 out of 100
Success Stories: 30 out of 100
Price: $47/ Month + Upsells
Maketimeonline.com Rating: 50 out of 100
Internet Jetset Pros and Cons
---
Pros
Good information in the step by step training
Taught to build your own online business
John is the real deal
Some ready-made swipe copy and landing pages
Cons
Too many upsells
Hidden costs add up that you aren't told about before you start
Outdated content
John uses black hat sales tactics
Previously recommended a scam (MOBE)
What does Internet Jetset do?
---
Internet Jetset will provide you with the training to set up an online business so that you can start making money and living on your own terms.
It will help you learn how to use affiliate marketing.
Affiliate marketing is simply getting paid a commission for linking someone to a product that they buy (Check out my chat with 2 guys who make $240k a month with a personal finance website).
It is a legit business model but there are some people that use it morally by being honest and genuinely trying to help people. However, some people use lies and tricks to get people to buy something.
Here is the founder of Internet Jetset, John Crestani, explaining more about Internet Jetset…
As you can see he lives a pretty exciting life that many people would love to live.
So let's dig in a bit deeper…
What's Inside Internet Jetset?
Internet Jetset has 12 different modules with step by step training, mainly in the form of videos.
It will show you how to set up your own website and get free traffic to the website so that you can get help people to buy certain products that you promote.
Overview of the Modules:
The Online Business Blueprint – Basic introduction to Affiliate Marketing (how to get traffic, find affiliate products & automate the business)
Introduction to the Internet Jetset – John will guide you to sign up for Amazon Associates and help you get your first commission… supposedly within 2 hours! (Basically, you link a book you've read on Facebook with a mini-review and recommend one of your friends to read it… sneaky eh?)
Choosing Your Niche – Choosing your niche, applying to affiliate programs & networks to find affiliate products to promote.
Google – Learning about how to get free targeted traffic from Google via the process called Search Engine Optimization (SEO). This is one of the best free and recurring ways of getting traffic to make money.
YouTube – Learning about the basics of YouTube video marketing and how to get Free traffic by setting up your own YouTube channel
Facebook – How to leverage Facebook's Free traffic to promote your affiliate offer
Your Website – This is the step where you'll finally learn how to set up your own WordPress website (Not taught by John himself)
Copywriting Basics – Learn how to write good sales copy for your offer to increase your conversion rate and ROI (not taught by John himself)
Launch Jacking – Learn how to take advantage of the buzz and traffic for an upcoming or brand new product launch to earn affiliate commissions off of that product or a similar one you wish to promote (not taught by John himself)
Authority Review Sites – This is basically learning how to create niche websites and make money by becoming an authority in the niche (not taught by John himself)
Facebook Ads for Affiliates – This part is where it slowly moves from Free traffic methods to Paid traffic methods. You'll learn the basics of setting up your Facebook Ads campaign (not taught by John himself)
The 12-week Super Affiliate System – This is just a sales page for John's $997 Super Affiliate System
Internet Jetset Extras
There is a weekly webinar, which encourages you to keep paying the $47 a month after you have been through all the training.
Internet Jetset also provides some basic swipe copy (done for you emails/ sales pages) for certain things as well as some ready-made landing pages.
So there's really no other reason to keep paying the monthly fee after you go through the training unless you want to go back to something.
This is part of the reason that John has since created the Super Affiliate System.
As you can see there's even a module within the Internet Jetset which tries to sell the Super Affiliate System.
So What's Inside Super Affiliate System?
To be honest it is quite similar.
The big difference is the focus on using ads and paid traffic, which can help you to scale your profits much quicker.
It also costs a one time $997 fee (can you tell that John realised people were just cancelling their membership with Internet Jetset after they went through the training?!)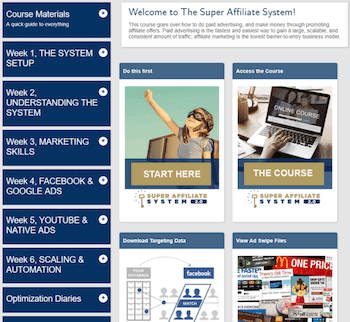 There are 6 weeks of training with lots of extra swipe copy and done for you landing pages and sales funnels inside here.
What Is The Difference Between Internet Jetset & Super Affiliate System?
Both Internet Jetset & Super Affiliate System focuses on teaching you how to build your own affiliate marketing business.
The big differences are:
Internet Jetset is more basic and Super Affiliate System is more advanced training
Internet Jetset focuses on free traffic methods and Super Affiliate System teaches more paid traffic methods
Super Affiliate System is a one time $997 payment compared to Internet Jetset's $47/ month
John used to promote Internet Jetset heavily but now focuses on SAS.
If you buy SAS you get the information from Internet Jetset included. However, Internet Jetset is now really a sales funnel for SAS.
But also know that there are very many other similar courses out there. Some of the most prominent ones are…
You can read more in my Super Affiliate System review if you'd like to see it in more detail and decide if it's for you.
Ready to make passive income online?
Hey, I'm Mike.
I created a passive income online within a year. I had no marketing skills or online experience when I started.
Is Internet Jetset a Scam?
---
The short answer is no.
The longer one is below…
There are two main ways an online course can be a scam:
Take your money and run off into the sunset, never to be heard from again
Provide some information but it doesn't live up to their promises
John does provide you with good information on how to set up your own online business.
He doesn't just give you one aspect of an online business like many other courses. Therefore, Internet Jetset is not a scam.
However, as you continue to read this Internet Jetset review, you will be able to decide if it's right for you and you will also learn some of the pros and cons of the program.
Internet Jetset: The Good
---
Here are some of the things I like about Internet Jetset…
#1 Step-By-Step Training
---
This is so important especially if you are new to online marketing.
It is so hard to know what to do and what order to do it when you first start.

It often feels like there is so much to learn, but a step by step system can help you to get things set up efficiently and save you the headache of working it all out for yourself (aka failing lots!)
#2 Taught How to Build YOUR Own Online Business
---
John doesn't hook you into promoting just one product or using one platform that he controls.
He shows you exactly how to set up your own website and how to promote anything that you'd like.
It is important to note that this also means there are additional expenses, as you will find out later in this Internet Jetset review.
#3 John is The Real Deal
---
This isn't some guy teaching you things that he hasn't done himself.
John makes some serious money online as you can see in the video below…
An important point to consider from this video is that most of his earnings are actually from his courses (not being in the "trenches" anymore).
The affiliate commission he earns is from recommending products, hosting and software to his students in his courses.
However, his tax returns were over $300,000 in year 1 and $900,000 in year 2 of his online marketing career.
Simply put… he's legit.
#4 Pre-Made Swipe Copy & Landing Pages
---
Some people say this could be a con instead of a pro as you don't learn how to do it yourself.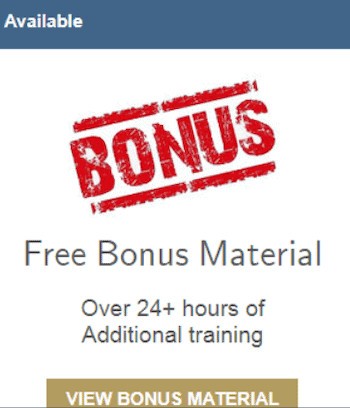 Personally I argue that it really helps newbies get going much quicker.
You can still create your own and test what does and doesn't work by trying different ones that are made for you.
Internet Jetset: The Not So Good
---
Here are some of the bad parts of Internet Jetset that you should be aware of…
#1 Too Many Upsells
---
Xtreme Case Study Archive- $187
As far as I'm concerned this is not really anything.
Yes, it's great to see what has worked for other people, but other than a kick of motivation it doesn't really show you what you can do.
You can use what's worked for others, but that's really the whole point of the training anyway. This is a crazy price for something unnecessary.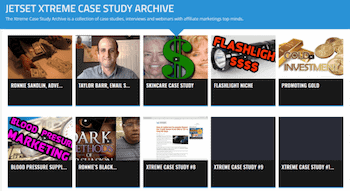 Super Affiliate System- $997 one time payment
This is really the main focus for Internet Jetset now. There is some heavy and pushy marketing for you to join SAS.
Check this Internet Jetset review nearer the beginning for more detail about this. Or read my Super Affiliate System review for a more in-depth review.
#2 Hidden Costs
---
There are some costs that you will need to pay for additionally that isn't made clear before you buy the course.
Hosting- at least $75 a year if you use Bluehost (most cost-effective). You have to pay for this if you want a website (and you don't really have an online business without one).
Software- i.e. Clickfunnels is $97 a month and the bonus landing pages are all linked to this.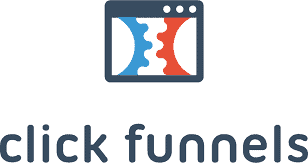 You will end up needing to pay an extra $1,000+ every year using the Internet Jetset methods just to maintain your online business.
Most people are completely unaware of this until they begin.
#3 Outdated Content
---
Some of the content was made back in 2012!
That is a long time in the online marketing space.
Whilst some of the basic principles are the same, it's important to learn up to date advice.
This can mean you need to spend some time figuring out how to use certain platforms if they have changed since the training was made.
#4 Black Hat Sales Tactics
---
To be honest I really don't think John does himself any favours with some of the things he says and does.
Yes, he grabs attention, which can be hard to do online.
Yes, some people are drawn to this kind of lifestyle and marketing.
But, telling lies such as "I'm giving this money away in this training" is just misleading and loses trust and respect in the long run.
#5 Previously Recommended a Scam
---
This is another clear sign of some of the lessons you will be taught inside Internet Jetset.

MOBE was shut down by the FTC in 2018 because it was a scam.
Before this, John actually recommended it as his number one affiliate for his students to join.
Do you really want to learn from someone that recommends scams and uses lies to deceive people to buy certain things?
This type of online marketing is rapidly decreasing and becoming much less effective.
Ready to make passive income online?
I've created a growing passive income online with no marketing skills or online experience…
I've made a special video for you to explain exactly how I did this.
My Opinion – Internet Jetset
---
It's not worth it.
As you have read in this Internet Jetset review, some content is out of date and it doesn't even teach you everything that John has to offer.
It's really just a funnel for Super Affiliate System.
If you want to pay $47 and quickly go through the training in a month. Then cancel your membership and you can certainly learn a thing or two inside.
But if you are really considering learning from John then I would recommend getting the more thorough and up to date Super Affiliate System.
Click here to start with Super Affiliate System.
Overall, you will need to pay a lot more to keep this type of online marketing business running (at least $150 a month) plus the $997 for SAS.
So unless you're willing to spend a few thousand dollars in your first year trying to figure this all out it may not be the best course for you.
Is There An Alternative?
---
It wasn't that long ago that I was still trying to figure out how it's possible for people to make money online.
I wanted to find a passive income system that ticked a few boxes:
I could work on part-time when I wanted (I was still in a full-time job)
Therefore I needed it to not cost a fortune to start and maintain
Didn't need me to sell stuff to my friends and family
Internet Jetset: The "MakeTimeOnline" Final Word
---
To sum up this Internet Jetset review…
It's not worth $47 a month. There are some shady sales techniques taught by John Crestani
In 2018 I had no idea what affiliate marketing was.
Once I learnt about it, it just seemed like a great business model that can grow over time using the power of the internet.
So I tried to figure it out by myself… that got me nowhere fast.
Then I fell for some terrible online scams.
But eventually, I found Wealthy Affiliate. It teaches long-term proven strategies to build an online business with all the tools & support needed.
And this happened…
Once you learn the process of getting thousands of people to find your website every month (for free) there really is not limit to what you can achieve online.
I've reviewed hundreds of courses or programs that claim to help people make money online. And I've spoken to dozens of 6-7 figure online entrepreneurs on my podcast.
This is by far the best place I've seen to help beginners get set up on the right foot. You can read my full Wealthy Affiliate review here (including the pros and cons!)
Or you can watch an insiders video I made that explains exactly how it works here.