There are already many people who want to earn money online while creating a sustainable career in the digital world. Because of this, there's already a growing number of online business opportunities that popped up.
One of the popular ones is called Marketplace Superheroes.
But you might have asked yourself…
Is Marketplace Superheroes a scam? Nope, it is not.
It is a legit Amazon educational course that teaches affiliate marketing. It teaches you how to make money online by increasing your profit margin in Amazon and other similar online platforms.
This accurate and unbiased review helps you see if it is really a legit way to make money online. We are also going to deep dive into the prices to see if it's really worth it.
Continue reading to learn more about Marketplace Superheroes…
Disclaimer:
This Marketplace Superheroes review has been thoroughly researched with information and testimonials that are available online to anyone in the public. Any conclusions drawn by myself are opinions.
Marketplace Superheroes review: The overview and rankings
Name: Marketplace Superheroes
Founder: Stephen Somers, Robert Rickey
Type: Affiliate marketing course
Success Stories: 40/100
Price To Join: $10 to $997 subscription
Marketplace Superheroes Pros
Beginner-friendly
Useful content
Free 1-week training
Marketplace Superheroes Cons
No guarantee of success

Unorganized
Hyped up marketing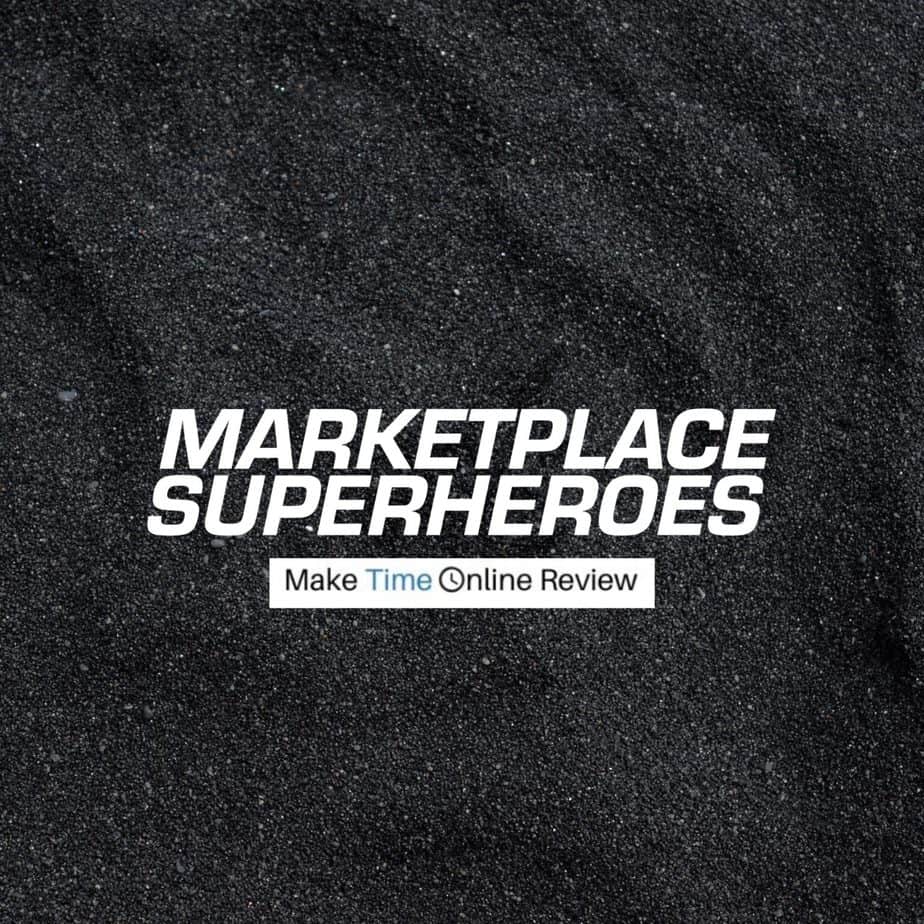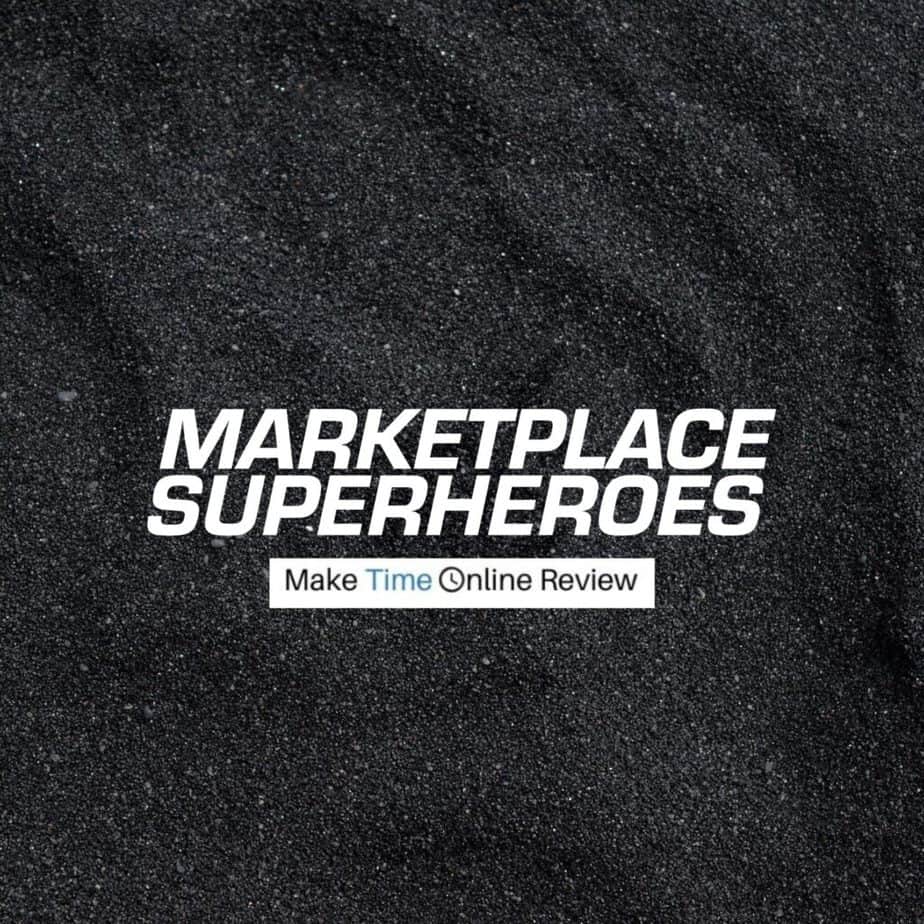 Summary:
Marketplace Superheroes is an Amazon course that teaches affiliate marketing using Amazon's FBA business tools. It focuses on helping you improve your selling profits in Amazon and gaining higher profits by selling them at high-profit margins.
Make Time Online Rating: 40 out of 100
Recommended: No
What is Marketplace Superheroes about?
Marketplace Superheroes is an affiliate marketing course which serves as an educational platform that contains courses for anyone who wants to earn money through affiliate marketing.
It is also is an integrated educational platform that uses tools that helps you succeed with Amazon FBA. This course also focuses on two things. The first is helping you identify low-competition products on Amazon and helping you sell these products with high profits.


Check out this 11-minute video to learn more about Marketplace Superheroes…
So, who created this Marketplace Superheroes in the first place?
Who is Robert Rickey and Stephen Somers?
Robert Rickey and Stephen Somers are the founders of Marketplace Superheroes. They founded the company in 2018, and since then have expanded the company to reach more markets and acquire more subscribers. However, they have a lot of experience in ecommerce even before they created the company.
Specifically speaking, they have more than two decades of experience combined. Robert has lots of experience in online businesses and has already earned a whopping profit of $10 million to $20 million from online sales alone.
Meanwhile, Stephen Somers has more than 7 years of experience in the digital world. He worked with Robert and had generated also millions of dollars from Amazon affiliate marketing revenues, and other platforms and online marketplaces.
So, how does Marketplace Superheroes work?…
Ready to make passive income online?
Hey, I'm Mike.
I created a passive income online within a year. I had no marketing skills or online experience when I started.
How does Marketplace Superheroes Work?
Marketplace Superheroes is an affiliate marketing training program offers online classes that teaches how to make money from Amazon's affiliate marketing program.
It is a course that is based on building up your wealth through Amazon FBA. It's also a business model that lets you start an online business that sells products without the need to stock them yourself. This makes it more profitable and safer because you don't have to worry about stuck up stocks. So, how do you get started? You first go to their website and click the free training offer which they call as the Heroic Empire Community.
It will then ask for your email and offer you a free masterclass for 7 days. This will then give you access to the process used by Marketplace Superheroes to create your own business by selling products on Amazon worldwide. You don't even need to have technical skills or create complex advertising campaigns.
But take note that there are still many courses offering a very similar affiliate marketing platform. Here are some of the best ones:
Inside Marketplace Superheroes
Marketplace Superheroes includes 12 module courses that consists of two phases. These phases teaches how to search for products, brand them up, import and then eventually sell using your own built brand.
The brand will then have very low competition, but has a huge global marketing via Amazon's FBA. Each module contains video presentations, screen recordings, and downloadable content that walks you through the entire process.
Here is an in-depth look on each one:
Module 1: Marketplace Mindset
Includes 7 videos giving an overview of what to expect from the course. It also teaches how to make the most out of the things you will learn from the course.
Module 2: Search Phase
Includes 9 videos about product research strategy. It teaches how to use the course's tools for product analysis. This also gives some strategies for product research.
Module 3: Shortlist Phase
Includes 6 videos that teaches you how to filter products and how to find high-converting offerings.
Module 4: Select Phase I
Includes 5 videos that teaches how to find opportunities when selecting products.
Module 5: Select Phase II
Includes 7 videos that helps you find suppliers and product opportunities. It also teaches you how to dive deeper into the market and establish your search on the chosen products, you search for the best suppliers of the products you are interested in.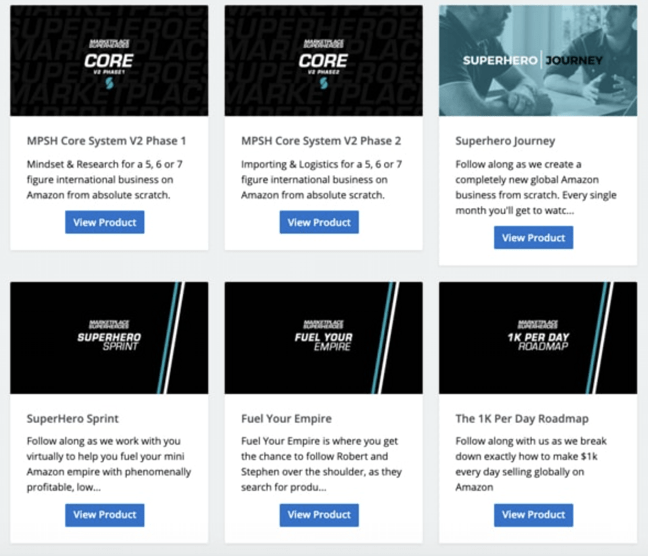 Module 6: Source Phase
Includes 11 videos and talks about more on product sourcing. You will learn how to discover suppliers and how to place sample orders, and deal with branding and packaging. You also learn negotiation strategies.
Module 7: Product Structure & Seller Central Phase
You learn how to run your online business and create a seller account.
Module 8: Purchasing and Importation
Includes 7 videos and teaches how to comprehend about full product purchase and the importation processes.
Module 9: FBA Roadmap
Includes 5 videos that talks about the full FBA process and labeling requirements fir Amazon Seller Central.
Module 10: Listing Optimization Phase
Includes 9 videos in creating high-converting product listings.
Module 11: Account Management
Includes 13 videos on how to manage your Amazon business.
Module 12: International Expansion
Includes 7 videos that teaches you how to expand your Amazon business in the global market.
Check out this 24-minute video to have a deeper dive into Marketplace Superheroes…
And what is up with the prices?…
Marketplace Superheroes cost to join
You just have to pay a meager $10 one-time fee if you want to gain access to the course. But if you want to learn more and dive deeper into Amazon's affiliate marketing campaign, you can avail the more expensive $997. It grants you access to more features just like their in-program tools and freight services.
Marketplace Superheroes monthly cost
There are no monthy costs because you just have to pay a $10 one-time fee.
But there are upsells to this…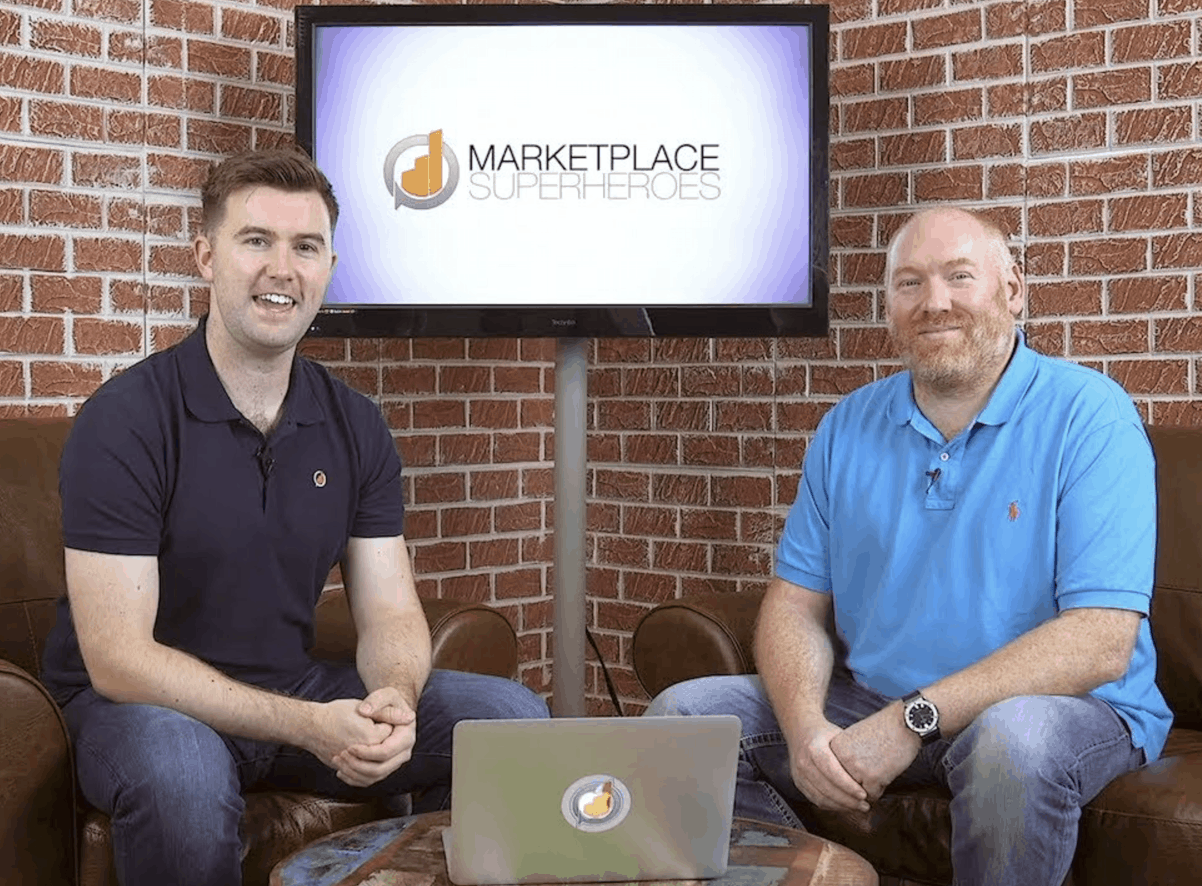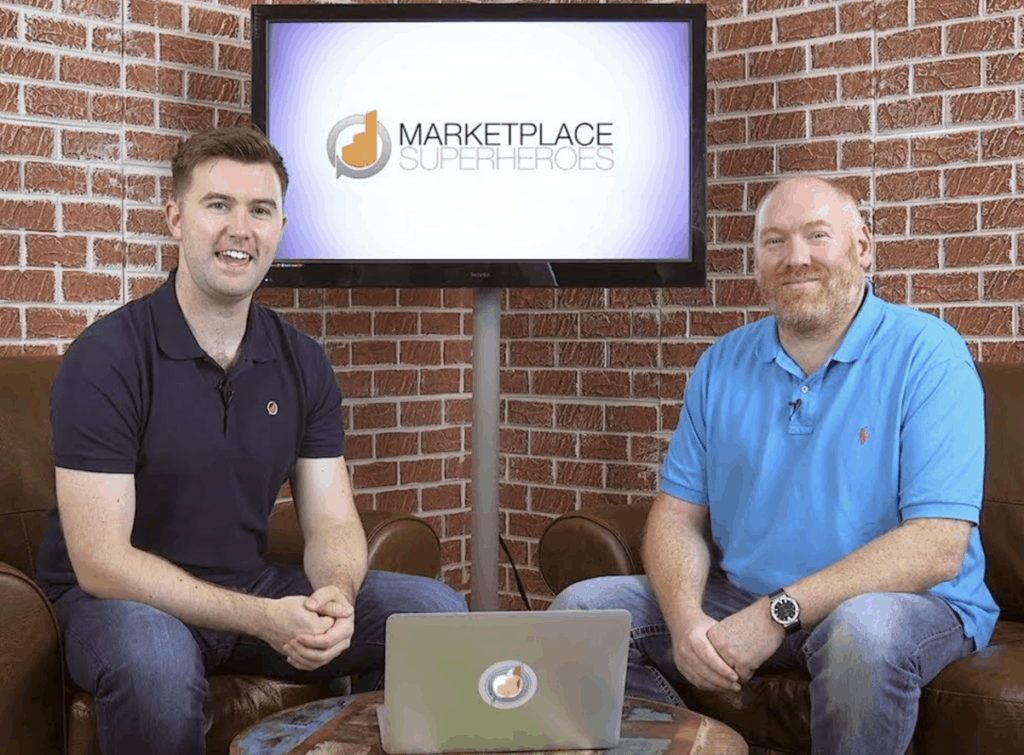 You can pay $997 to learn more advanced techniques and strategies as well as gain access to ther in-program tools and freight services.
Marketplace Superheroes reviews online
Marketplace Superheroes is an online course that teaches you how to make money using Amazon's affiliate marketing program.
But what you really want to know is if this can really help you earn money online.
To answer this, I've check out many client testimonials and reviews about his course…
Common positive Marketplace Superheroes reviews
Worth the price
Affordable
Well-documented creators
Here are some of the best positive reviews I have found…
"It has that rare combination of low price and high-quality content. MPSH has everything you need to build a solid income with Amazon FBA."
"You can tell that Robert and Stephen are the genuine article and are passionate about their training. They keep the course up to date and offer great support."
Common negative Marketplace Superheroes reviews
Overwhelming content

Unclear videos

Low profits
And here are the negative reviews worth checking out…
"The amount of content can be quite overwhelming and you may have to watch some videos more than once to really understand the concepts."
"Amazon FBA has great risks involved if you are just starting out in eCommerce"
"After all the rising advertising costs and increasing competition, you have to expect a low overall net profit."
Is Marketplace Superheroes a scam?
No. Marketplace Superheroes is not a scam.
It is a legit and informative course that teaches Amazon's affiliate marketing section with content based on proven strategies and successful experience…
Its founders, Robert Rickey and Stephen Somers, are successful affiliate marketers who have the skills and expertise, as well as the passion to do what they are doing.
There might be some who are skeptical because of the expensive upsell choice. But that's alright because you know the complete ins and outs of Amazon's affiliate marketing…
Marketplace Superheroes pros
Beginner-friendly
One of the best things I like about Marketplace Superheroes is its beginner-friendly course. The content and videos talk about affiliate marketing terminologies in the easiest and simplest way possible. You don't have to worry if you don't have any experience on these before.
Useful content
Another thing that I like about Marketplace Superheroes is that the videos are very useful and talk about affiliate marketing in a straightforward way. You can use the learnings here directly and immediately…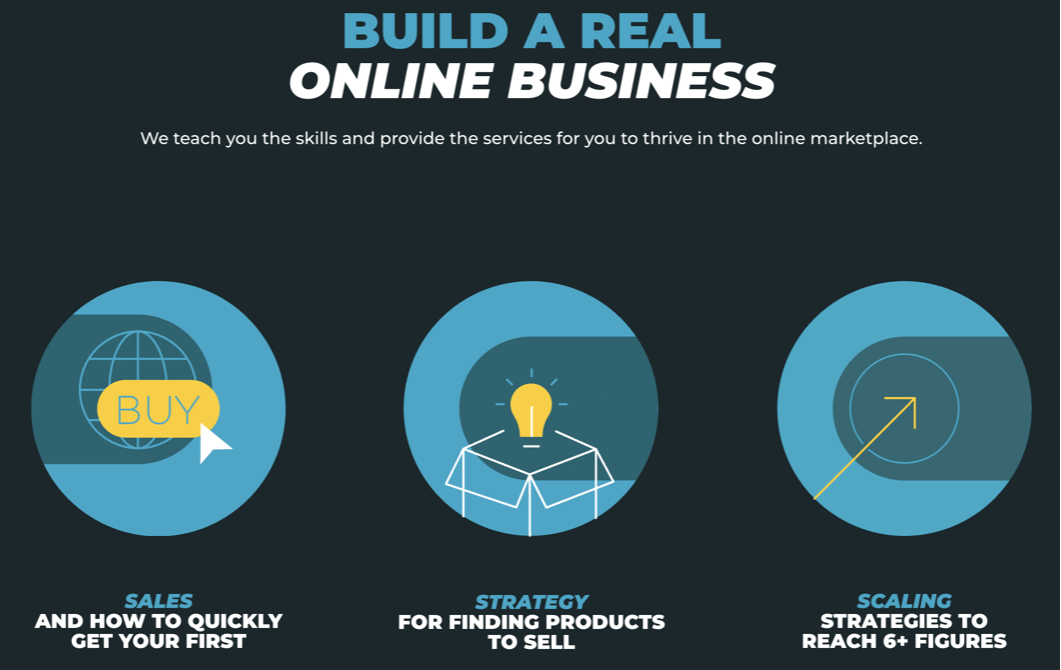 There is also no blabbers or fanciful statements here, so you don't end up wasting your time.
Free 1-week training
And the best thing I like about this is that it has a free 1 week training. Just don't expect to learn advanced Amazon affiliate marketing strategies here. Why? Well, because it's free in the first place!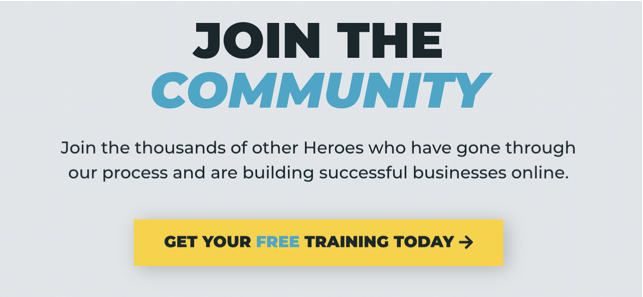 Nonetheless, that's pretty nice because you actually learn something without paying anything.
Marketplace Superheroes cons
No guarantee of success
There is no guarantee of success even if you already have full access to this affiliate marketing course. There is just no assurance you can earn money from it.
Why? Because you have to apply the things properly. And if you can't comprehend it right and you can't apply it in real life, then you can't earn anything.
Unorganized
The course is nice, but it can do better when it comes to organizing them right. It just feels too overwhelming that you can easily get confused especially if you're still new to all these.
The course also includes 12 modules. Yes, they're proven effective and educational. But you can easily get lost in all these especially that they're crammed up in videos and one course.
Hyped up marketing
And last but not the least is its hyped up marketing.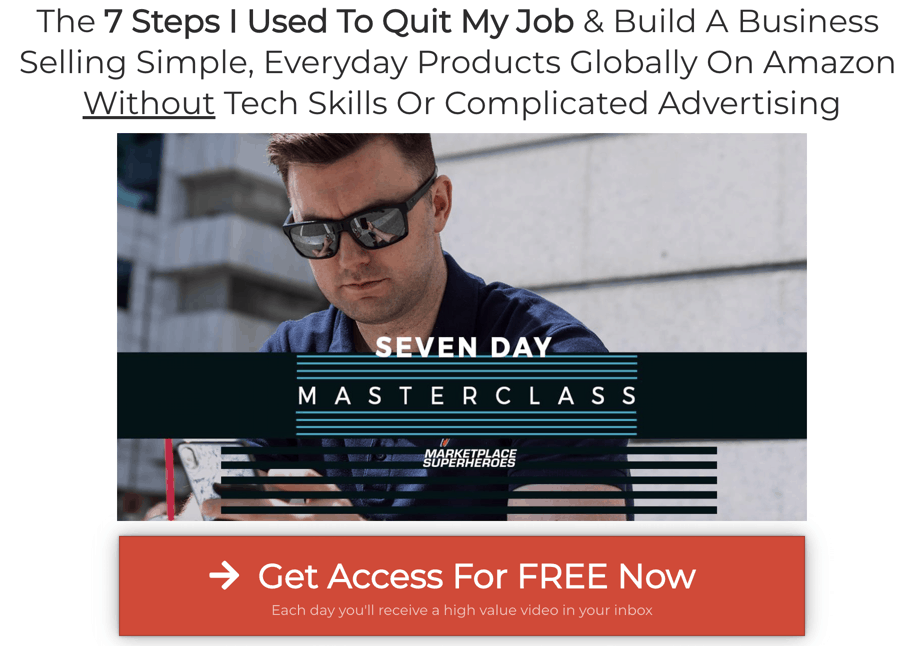 It entices you too much that you think you are already guaranteed hundreds of thousands or even millions of dollars in returns. Well, it's just about hype in the first place. They are legit, but the main reason why they're successful is because of the marketing hype they make to gain subscribers.
Ready to make passive income online?
I've created a growing passive income online with no previous marketing skills or online experience…
I've made a special video for you to explain exactly how I did this.
My opinion – Marketplace Superheroes
Marketplace Superheroes is not a scam. It is a legit Amazon affiliate marketing course created by experienced, legit and successful affiliate marketers.
It includes informative courses about affiliate marketing and how you can build your online business via Amazon. It also has basic and advanced techniques and strategies on how to expand your business globally.
But you get all these in exchange for buying the upsells and spending more than a thousand bucks. There is also no guarantee of success once you finish their courses.
There are many more better online business opportunities out there that you can try now…
How I make passive income online
In 2018 I had no idea what affiliate marketing was.
Once I learnt about it, it just seemed like a great business model that can grow over time using the power of the internet.
So I tried to figure it out by myself… that got me nowhere fast.
Then I fell for some terrible online scams.
But eventually, I found Wealthy Affiliate. It teaches long-term proven strategies to build an online business with all the tools & support needed.
And this happened…
Once you learn the process of getting thousands of people to find your website every month (for free) there really is not limit to what you can achieve online.
I've reviewed hundreds of courses or programs that claim to help people make money online. And I've spoken to dozens of 6-7 figure online entrepreneurs on my podcast.
This is by far the best place I've seen to help beginners get set up on the right foot. You can read my full Wealthy Affiliate review here (including the pros and cons!)
Or you can watch an insiders video I made that explains exactly how it works here.