In the spirit of full transparency, know that this Affilorama Review contains affiliate links. This means if you make a purchase through these links, I may receive a small commission at no extra cost to you. Click here to read my full disclosure policy.

You probably know that learning how to make money through affiliate marketing in the 21st century is a crucial skill.
Most people think this is super hard to do and have no idea where to start. Affilorama promises to be a place where you can learn exactly how to do this.
This Affiliorama review, with videos, will explain exactly what to expect from inside the program and if it is worth your time and money.
Affilorama Review- The Overview and Rankings
---
Name: Affilorama
Owners: Mark Ling (85 out of 100)
Website URL: affilorama.com
Type: Affiliate Marketing Training
Training: 75 out of 100
Success Stories: 75 out of 100
Price: Free + upsells ($37 + $97+ $199 + $997)
Maketimeonline.com Rating: 78 out of 100
Affilorama Pros and Cons
---
Pros
75 free training videos
Legit business model
Hosting included for 1 year in some packages
60-day money-back guarantee
Cons
Low engagement
Questionable link building and content building ideas
Upsells
Creator not involved
Some outdated content
What does Affilorama do?
---
Affilorama is an online portal that offers legitimate affiliate marketing training to new and intermediate affiliate marketers.
It is completely free to join and you can get access to a lot of training for free.
There are some upsells (see the upsell section later in this Affilorama review) that you can opt-in for after you try the portal out.
Sounds pretty good, right?
It's important to be aware that there are some other similar courses to this that exist such as:
They all provide you with a holistic overview of affiliate marketing, without digging into one specific area in detail.
Well, let's dig in a bit more.
What's Inside Affilorama?
On the free membership, you get access to 75 video lessons with text underneath it.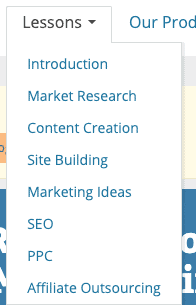 The 8 sections are:
Introduction
Market research
Content creation
Site building
Marketing ideas
SEO
PPC (Pay per click)
Affiliate outsourcing
Each section has numerous videos going into more detail.
Here is an example of the type of training you will receive.
As you can see, there are some great tips in the training. You can get started for free with Affilorama right here to check out the rest of the 75 free training.
If this is starting to sound too good to be true, then you're probably thinking…
Is Affilorama a Scam?
---
There are two main ways an online course can be a scam:
Take your money and run off into the sunset, never to be heard from again
Provide some information but it doesn't live up to their promises
As you receive all of this content for free and there are no "wild claims" given by Affilorama, you can see it is not a scam.
However, you are about to learn in this Affilorama review whether the training is worth your time.
Ready to make passive income online?
Hey, I'm Mike.
I created a passive income online within a year. I had no marketing skills or online experience when I started.
Monthly Costs
You might also need to use other tools such as:
ClickFunnels- $97 a month- (totally not needed until you have created your own product or have your own business up and running- you can use Elementor & Mailchimp for free if you want to test a Funnel)
Keysearch- $17-$34 a month (keyword research tool)
Hosting and domain (Bluehost is known for the highest affiliate payout. It seems cheap for your first year but then it's $100+ a year- and it has pretty poor support and is very slow. I'd recommend Namecheap or Siteground any day before this.)
Getresponse – $15+ a month (Email autoresponder)
Ads – $100+ a month (otherwise they are a waste of time… and money… and they are VERY hard to make work for affiliate products any more!)
As you can see it's not as straightforward as paying a one off payment and then you'll make money! There is a huge cost that you need to spend on that many don't know.
And the strategies being taught are getting harder and harder as the market becomes more saturated.
Ready to make passive income online?
Hey, I'm Mike.
I created a passive income online within a year. I had no marketing skills or online experience when I started.
Affilorama: The Good
---
Here are some of the things I like about Affilorama…
#1 Free Training
---
Who doesn't love something for free?
There are some great tips in here if you are a complete beginner and it can help you get set up with affiliate marketing, without spending any money.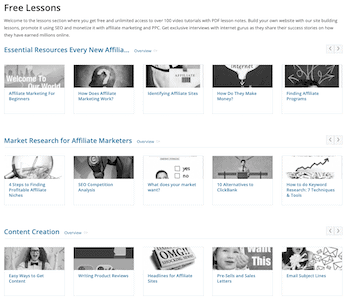 Although there is a lot of content in here, it's important to take note that some of it is outdated and not best practice in 2020 and beyond.
We'll get more into this later in this Affilorama review…
#2 Hosting Included for 1 Year in Certain Packages
---
An ongoing cost for any affiliate marketer will be the hosting for their website.
This will cost a minimum of $75 per year (Bluehost is the most cost-effective method I have found for hosting).
So if you do upgrade to certain packages you can offset this cost.
Again, this will be covered in more detail under the upsell section soon.
#3 60-Day Money-Back Guarantee
---
Not only do they guarantee your money back if you just don't like the course for the first 60 days…
But they also will give you an extra $100 if you can prove that you tried their paid products without any success.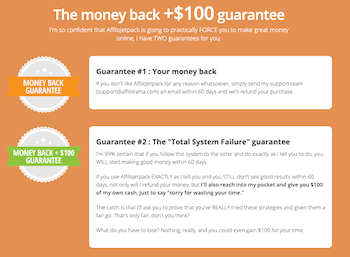 This shows they are confident in the services that they offer.
#4 Legit Business Model
---
Affiliate marketing is a legit way to make money online.
This has been something I have personally discovered over the past few years.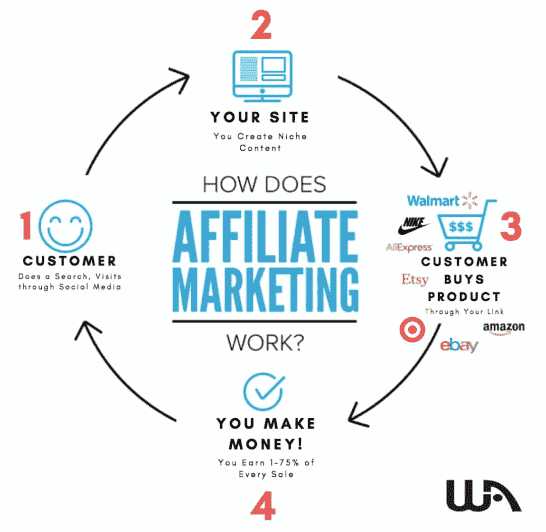 Check out my chat with Ben and Jeff from Dollarsprout you can find out how they went from $0 to over $240,000 per month within 3 years using affiliate marketing.
Affilorama: The Not So Good
---
If you're like me you are probably interested in this part of this Affilorama review.
Every program has some downsides.
But there are some important things to be aware of inside Affilorama before you dive in…
#1 Poor Members Support & Engagement
---
A huge factor in the success of any business is the support, coaching and mentorship they receive.
This is even truer in affiliate marketing, especially if you are brand new to it.

However, in the forum inside the paid area, you can see some questions take days, weeks or even months to get answered.
There's sometimes a little question you will need answering straight away and a good support network is crucial for this.
Affilorama doesn't have that.
#2 Upsells
---
Not all upsells are bad, but it's important to be aware of them before you expect to get everything for free.
So here they are:
Upsell 1. Pathway to Passive- $37
It's a PDF ebook that will teach you:
How to find profitable niches and products (doesn't the free training do this?)
How to attract the right people (ditto)
Ways to convert visitors into buyers
How to create content that attracts links
Note that if you buy this within 7 days of joining the free membership it's only $19.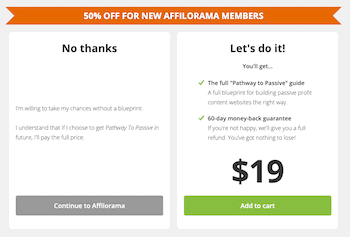 Upsell 2. AffiloTheme- $97
There are loads of free themes on WordPress that you can use. Many people recommend buying a "premium theme" to help your website look better.
Some people swear by it, others say it's unnecessary.
To be honest your content is far more important initially and you can get more affordable good quality themes than this.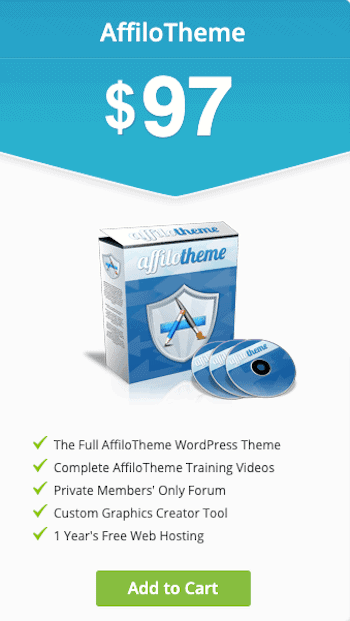 Upsell 3. AffiloBlueprint- $199 Total
To be honest this just seems like the free version with a members forum. But I'm guessing the training is a bit better otherwise what are you paying for?
It costs $1 for the first 14 days then you will be billed $66 for 3 months = $199 overall.
You then get lifetime access to it for no additional costs.
There are no extra bonuses just more training (kind of makes the free stuff pointless!)
A red flag for me though is that if some of the training is already outdated on the free version, chances are it's not much better on the paid membership.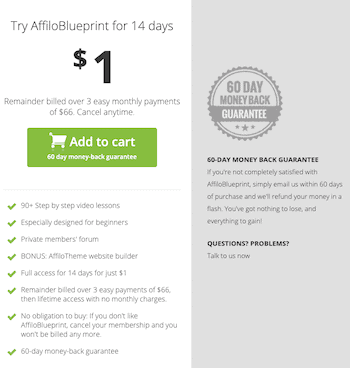 Upsell 4. AffiloTools- $17-$97 per month
The tools include:
A deeper dive into your rankings
Competition analysis
Find backlink opportunities
Health check of your website
As you can see you get the basic package for one website for free. You pay to get more websites and keywords to track.
Upsell 5. AffiloJetpack- $997
From what I have seen of Affilorama, this is the ONLY part of it that seems worthwhile.
However, it comes at a cost… literally.
It does some impressive-sounding features such as:
90 emails of 500 words
3 reports of 10,000 words
3 eBook graphics (combine this with your reports to make great freebies or even a paid item)
AffiloTheme (as above)
Web hosting (you will spend at least $75 for one year i.e. Bluehost)
Website set up
Research is done for content
18 profitable niches to choose from
Personally, I think this may be a good option if you already have some knowledge and a bit of success from affiliate marketing.
If you are brand new and don't know if you even want to do affiliate marketing, the price tag is pretty steep and you won't actually learn the foundations of affiliate marketing.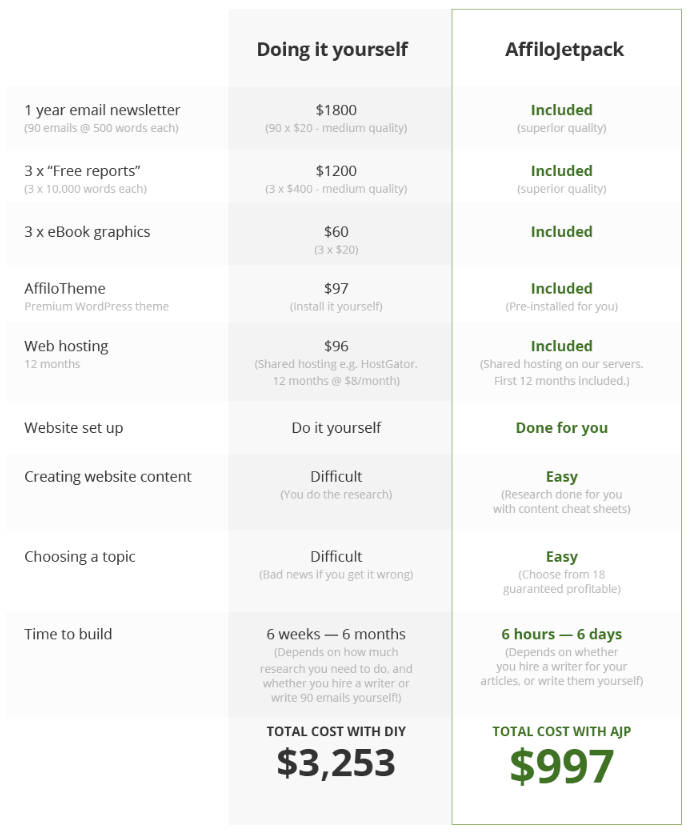 #3 Questionable Backlink Practices & Use of PLR
---
Getting artificial backlinks is specifically against Googles terms and conditions.
If you are using private blog networks to get links to your website it will harm it in the long run.
Yes, getting organic links is harder and will take longer but at least your website will keep growing over time and won't get penalised by Google.
The above video also whos you a training video about using Private Label Rights content.
It is a legit method of getting content but as they say, you are advised to change at least 50% of it if you put it online. Therefore, paying for someone else's content if you plan to put it on your website is a massive waste of money.
Use it to grow your list or put in emails is fine.
However, you will get penalised heavily if you have duplicate content on your website.
#4 Creator Not Involved
---
Mark Ling is the real deal.
He's put together some good training that anyone can learn from for free.
But he's not really active in the community or anywhere inside Affilorama any more.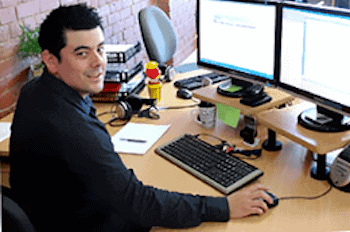 This just shows what he really thinks about the training and product now, he's moved onto bigger and better things.
This leads onto…
#5 Outdated Content
---
Most people think… if it's free that can't be a bad thing.
Wrong!
You will actually be taught some pretty terrible things for how to set up an affiliate marketing business in 2020 and beyond.
For example, the "how to build a website" lesson suggests using Adobe Dreamweaver & HTML.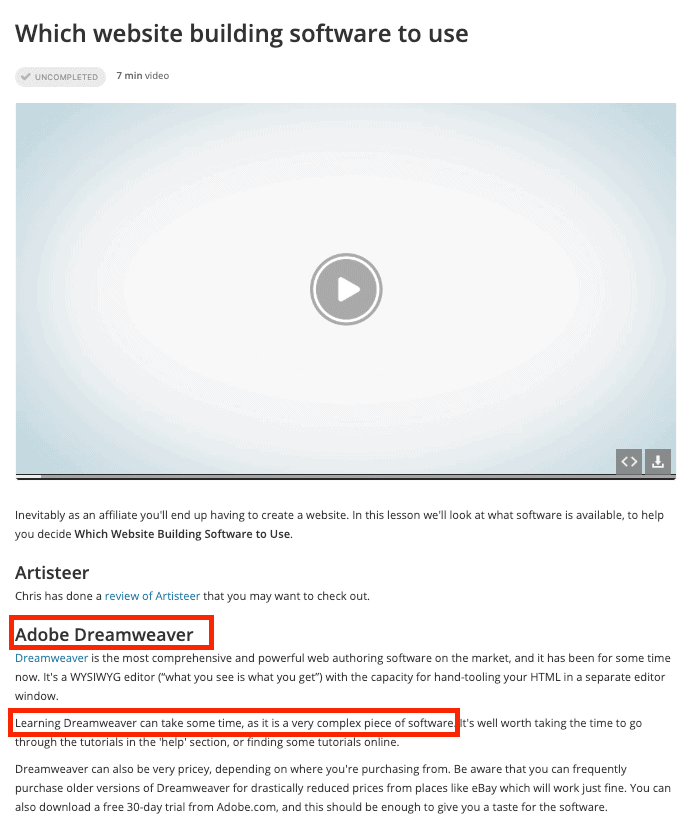 Whilst this may have been a great way to do things in 2005, it is without a doubt way better to use WordPress in 2020.
There are thousands of themes and plugins you can use to make your website faster, easier to design and just overall it's way more user-friendly.
You could find months of time wasted by following this one piece of terrible advice.
Ready to make passive income online?
I've created a growing passive income online with no marketing skills or online experience…
I've made a special video for you to explain exactly how I did this.
My Opinion – Affilorama
---
If you are a total beginner with affiliate marketing, you will be able to learn the basics for free.
The 75 free training videos have some great tips and ideas in there. In fact, even an experienced affiliate marketer will find something in the training that will help as a refresher or a slightly new approach.
Just be aware some of it is outdated and certainly don't use Dreamweaver to set up your website (unless you can code or are a massive "techie")!
Sign up for Affilorama for free here.
Whilst the program is legit it's certainly missing a few things and there are better options out there to learn about affiliate marketing.
Is There An Alternative?
---
In 2018 I had no idea what affiliate marketing was.
Once I learnt about it, it just seemed like a great business model that can grow over time using the power of the internet.
So I tried to figure it out by myself… that got me nowhere fast.
Then I fell for some terrible online scams.
But eventually, I found Wealthy Affiliate. It teaches long-term proven strategies to build an online business with all the tools & support needed.
And this happened…
Once you learn the process of getting thousands of people to find your website every month (for free) there really is not limit to what you can achieve online.
I've reviewed hundreds of courses or programs that claim to help people make money online. And I've spoken to dozens of 6-7 figure online entrepreneurs on my podcast.
This is by far the best place I've seen to help beginners get set up on the right foot. You can read my full Wealthy Affiliate review here (including the pros and cons!)
Or you can watch an insiders video I made that explains exactly how it works here.