Someone might have talked to you about a make money from home opportunity and introduced Lifestyles. You're a bit hesitant, and so, you've wondered…
Is Lifestyles a scam?
To give you a fast answer to this… nope, Lifestyles is not a scam.
So does this immediately mean that it's a legit opportunity to make money from home? And is this enough reason for you to ditch and leave your day job?
This accurate, up-to-date, unbiased, and based-on-facts Lifestyles review is going to answer all of these questions by using images, screenshots, videos, and the pros and cons so you can arrive at the right decision. We're also going to deep dive into what MLMs are and why they're called as pyramid schemes in disguise.
Aside from those, we'll also show you how much you can expect to earn from this MLM or if it's worth the time and effort.
So, without further ado, let's proceed and learn everything about Lifestyles…
Lifestyles review: The overview and rankings
Name: Lifestyles
Founder: David DeBora, Shain Hymon
Type: Health and Wellness MLM
Products (Including Pricing): $35 to $50
Success Stories: 10/100
Price To Join: $40 subscription + $600/monthly + $20/annually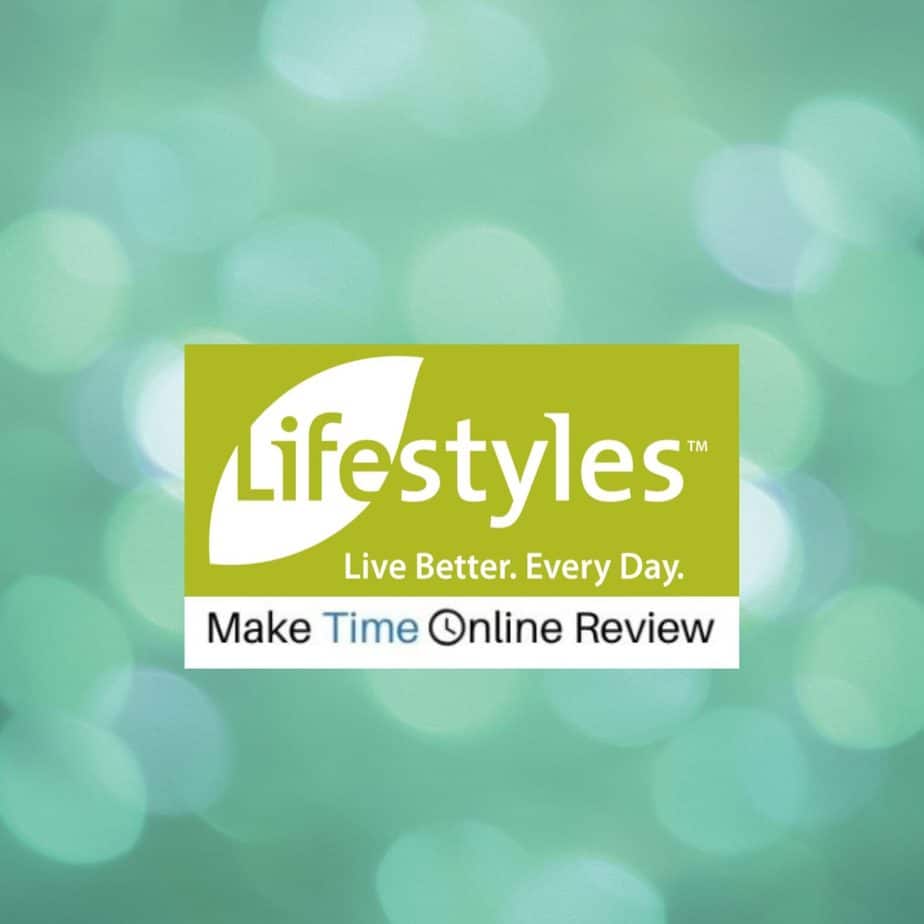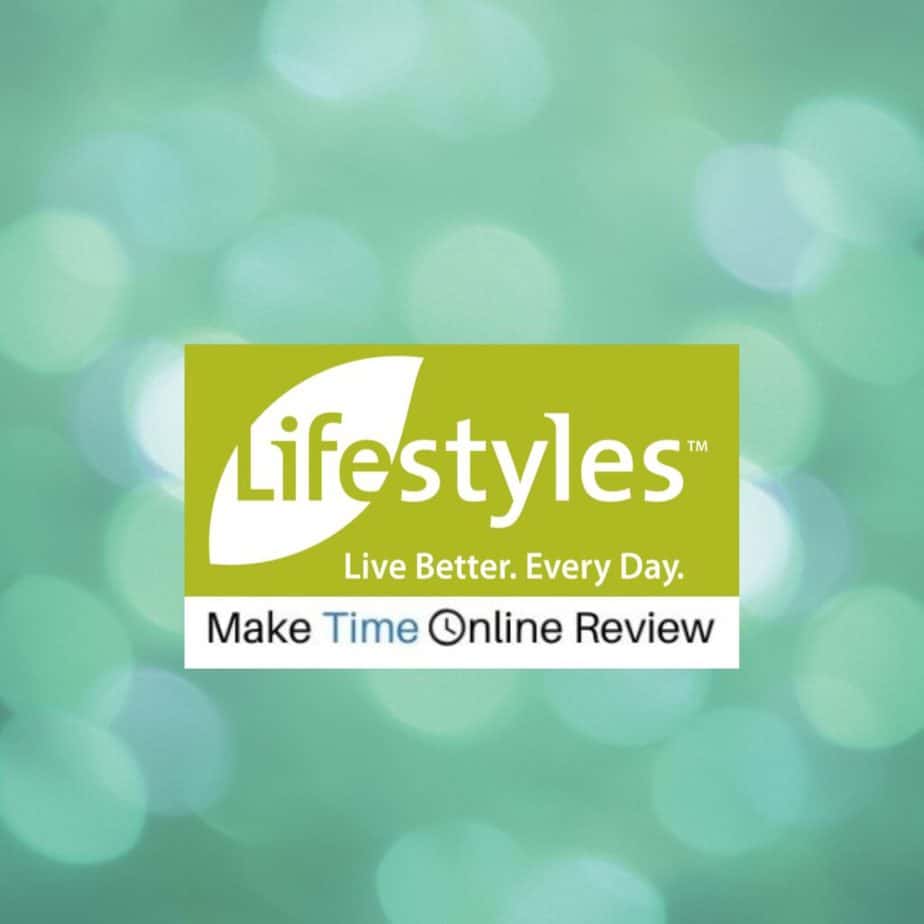 Lifestyles Pros
Positive product reviews
Long presence in the industry
Lifestyles Cons
Expensive
Hidden monthly expenses
Is Lifestyles a pyramid scheme?
Downward trend
Summary:
Lifestyles is an MLM company that sells various health and wellness products in the form of herbal juice, capsules, and many more. They also have a business opportunity to anyone who wants to earn a side income. They then can join and become a member of the company so that they can sell their products while putting commissions.
Make Time Online Rating: 20 out of 100
Recommended: No
What is Lifestyles?
Lifestyles is a Multi-Level-Marketing company that is selling different kinds of health and wellness products in the form of herbal juice, capsules, tablets, and many more.
The company was founded by David DeBora in 1989. DeBora was a successful entrepreneur and real estate investor. But after stumbling on network marketing and seeing its potential to make profits, he managed to start his own company, and that's when Lifestyles was formed.
He believed that he can make the world a better place by creating and formulating various health and wellness products to improve the quality of life.
Lifestyles versus lawsuits
Lifestyles was convicted by the authorities in 2001 for failing to disclosure important financial information to investors and clients.
This led to them being fined $95,000 after they pleaded guilty to the Ontario Superior Court of Justice. Specifically speaking, these were four criminal charges under the Competition Act's MLM plan provisions.
The conviction was about Lifestyles and its members sharing "unfair and unreasonable" representations of their compensation plan. This also involves the exaggerated income potential of members.
Fortunately, they managed to bounce back and expand their product range around the globe, focusing mainly in Asia.
Check out this 2-minute video about Lifestyles to know more about their inner workings…
But why are many people asking…
Is Lifestyles a pyramid scheme?
Nope, Lifestyles is not pyramid scheme.
Lifestyles members are still earning money from selling their health and wellness products. They don't even need to recruit members just to earn money.
But even if that is the case, a better and more accurate question you should ask is…
Is Lifestyles a pyramid scheme in disguise?
What is a pyramid scheme?
A pyramid scheme comes in the form of a company or organization that is promising its members huge monetary returns whenever they recruit members. They do this and focus on recruitment instead of selling actual products and services.
This is why a lot of countries have already banned these kinds of companies because it is impossible for all their members to make money from recruitment alone.
This Wikipedia diagram clearly shows that pyramid schemes are…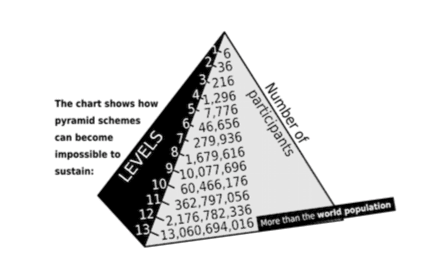 Members who make the most money work round-the-clock and even more than the average full time worker, recruiting people for this self-proclaimed MLM business opportunity.
Look at the diagram closely you can see that you are just going to run out of people to recruit in the long run.
Here is a 5-minute video that helps you spot these pyramid schemes in disguise…
But why…
Success is rare with Lifestyles
Success is very hard to reach if you are working or at least trying to earn some bucks in an MLM company such as Lifestyles.
Not yet convinced? Well, what if I tell you that statistics prove that 91.87% of Lifestyles members lose money?
And what's more is that between 72.5% and 99.9% of all MLM members are also losing money.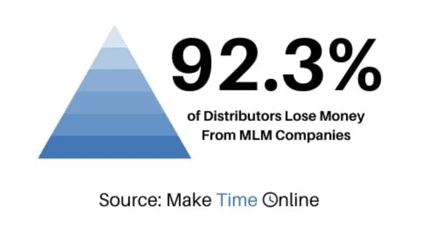 This happens because MLMs have a "sales quota" which forces members to sell a certain amount of products so they can stay active and receive commissions.
If you can't reach the quota, then you must buy them yourself if you want to earn any company incentives.
This is why MLM members are losing thousands of dollars before they can get their first recruited downline.
That's just a big turnoff…
Ready to make passive income online?
Hey, I'm Mike.
I created a passive income online within a year. I had no marketing skills or online experience when I started.
How does Lifestyles Work?
Lifestyles sells various health and wellness products that come in the form of herbal juice, tablets, and capsules.
Aside from this main focus, they also have an affiliate program which anyone can join. This offers ordinary people an opportunity to work from home. They simply buy Lifestyles' products at discounted prices and then sell them at more expensive retail prices.
It seems like a win-win situation if you look at it for the first time…
But if you were to dig deeper into the situation, you'll see that Lifestyles does this to save a lot of money on marketing campaigns. How do they do this? Well, they just let their members do all the hard work in advertising and promoting their products.
Let's know more about…
Lifestyles products
Knowing the products sold by Lifestyles is important so you know what you are getting yourself into before you join them.
This lets you know what you're actually selling, so that you can also increase your chances of success.
Here are their products:
NutriaPlus ($35) – An antioxidant supplement that includes fruit vegetable concentrates, plant extracts, vitamin C and selenium. It also helps improve your immune system and makes you more energetic. A bottle contains 60 capsules.
CardioLife ($35) – A dietary supplement providing vitamins and minerals from plant extracts. It improves your cardiovascular health and normalizes your blood flow throughout the body. A bottle contains 60 capsules.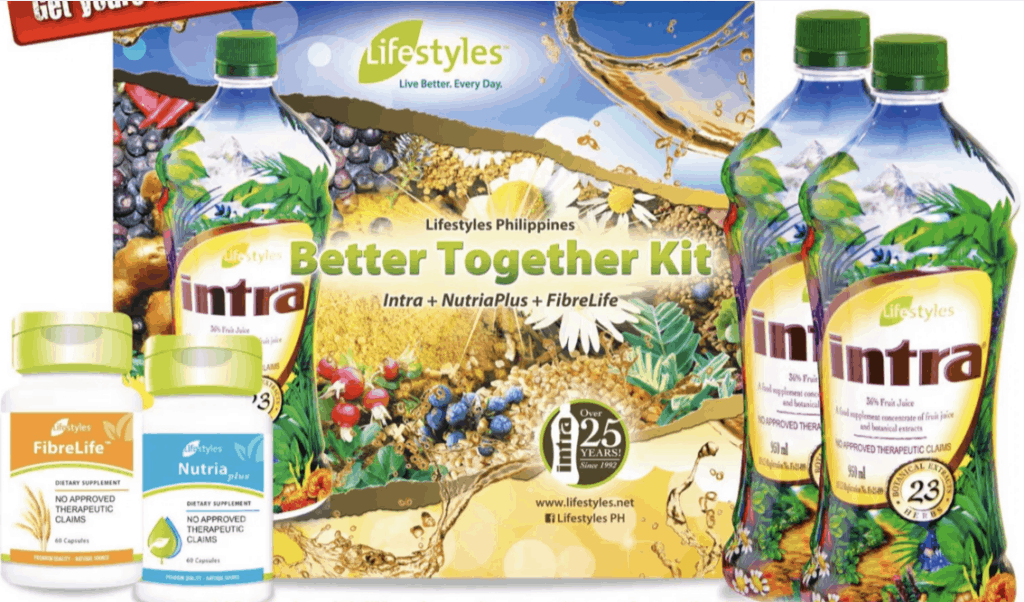 There's nothing really special about these products other than keeping you healthy by providing you the essential vitamins and minerals. They're simply just marketed and packaged in a way that entices people to buy them.
In fact, there are already a lot of MLM companies that are selling similar products.
Here are the most popular ones:
Disappointed? Hold your horses, because you first check out this 12-minute video about their products…
They also have their own flagship product, which they call as…
Intra ($35) – A blend of 23 botanical herb extracts that gives antioxidants, flavonoids, lignins, polysaccharides and other vitamins and minerals to the body.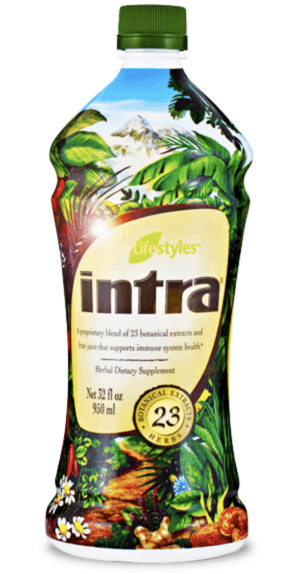 Let us then talk of practicality and know if…
Can you make money with Lifestyles?
Yes, of course. You can make money from this health and wellness MLM.
But it's dificult.
Specifically speaking, it is hard to make good money from Lifestyles.
There might be some who make some kind of money. But unfortunately, that income, profit, or whatever you like to call it… Is just slightly higher, or worse, lower than minimum wage!
And work just like full-time sales manager, and without any fixed salary… That's just a big turnoff for me.
They don't have an income disclosure to prove that their members are actually earning!
How to make money with Lifestyles
There are 2 ways to make some money from Lifestyles:
Sell their herbal health and wellness products
Recruit members into their MLM program and earn commissions
But always remember note that you can only earn bonuses and incentives from the sales made by your recruited downlins and not from mere recruitment.
That's their way of avoiding further lawsuits…
And, what about the costs?
How much does it cost to join Lifestyles?
There are 3 subscription options to choose from if you'd want to become a Lifestyles member. These are:
Lifestyles Distributor Kit ($40) – Includes membership, insurance, and 20% discount on products.
Instant Direct Package ($2,000) – Receive $2,000 worth of products, get 30% discount on purchases, 9 free Intra bottles, and free insurance.
Express Direct Package ($1,200) – Includes $1,200 worth of products, 20% discount, 9 free Intra bottles, and free insurance.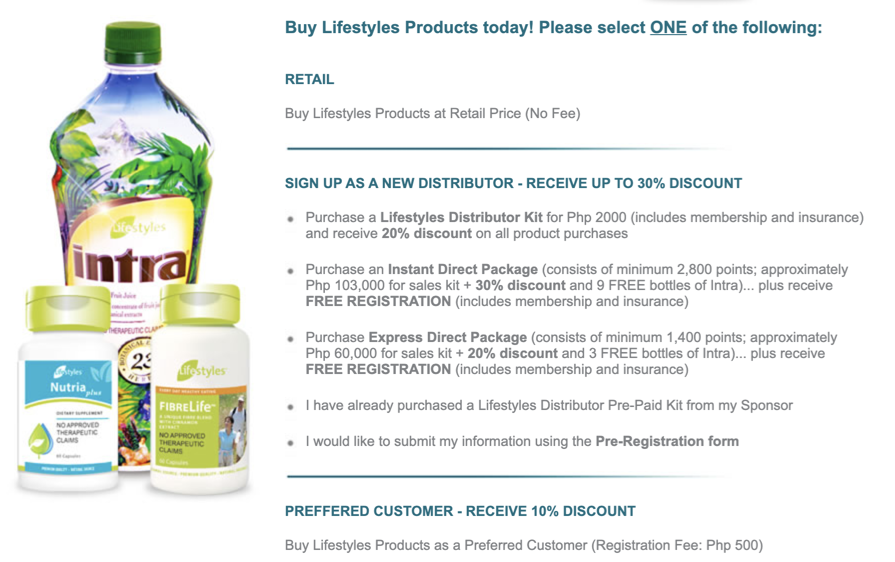 Sounds interesting?
If so, then, you should know about…
Lifestyles compensation plan
Most MLMs have a confusing compensation plan. But no need to worry because I'll simplify things up for you.
Here are the ways you can earn from Lifestyles:
Retail Profit – Get 20% to 40% discount from your purchases.
Wholesale Profit – Get 20% profit every time your downlines buy from you.
Fast Track Bonus – Get 8% bonus from every product sold by downline on their first two months.
Organizational Bonus – Get 1% to 3% bonus from your entire downline team's sales if you achieve national marketing director status.
There are lots going on, right? Well, that's normal…
But to make things simpler, there are just 2 things to do. And that is by:
Selling products
Recruiting members
Feel free to view their full compensation plan from this documement.
You can check out this 3-minute video about their inner system…
But why are there many people asking…
Is Lifestyles a scam?
Lifestyles is not a scam.
They have been in the industry since 1989 and managed to expand globally with thousands of members worldwide.
But the catch is that many members are annoyed when they know they were losing more money instead of making money. This is why a number of people say that Lifestyles is a scam.
The next section of this MLM review is going to help you decide for yourself if this MLM is for you or not…
What I like about Lifestyles
Key Terms:
Pyramid Scheme – recruits members via a promise for payment from recruiting others into the company rather than providing a product
Affiliate Marketing- Connecting a customer to a product they are looking for and receiving a commission for doing so
Red Flag – A warning sign
#1 Positive product reviews
There are a lot of people who are satisfied with the effects of Lifestyles' products, specifically Intra.
Here's some proof…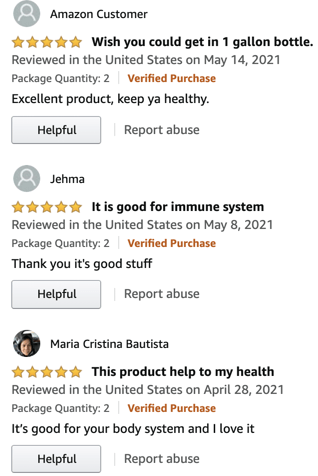 As you can see, these people prove that Lifestyles' products are legit and healthy.
#2 Long presence in the industry
Lifestyles have been operating for more than three decades. They were founded back in 1989, and had since expanded their operations around the globe. They also managed to maintain the quality of their flagship product called Intra.
What I don't like about Lifestyles
Lifestyles have some pros, but their disadvantages surely outweight all of them.
#1 Expensive products
Imagine selling herbal juice and capsules worth $30 to $50. That's just too much, right? Especially that they are just made of herbs. They say that they're very rare and that they go through very specific and complicated processes, but they don't have any proof.
#2 Hidden monthly expenses
You should sell 600 PV monthly, which also translates to $600 a month to stay active.
If you can't, then you just have to buy them for yourself. There's just no other way to go around it! This is why many members lose money instead of making some money because they can't sell…
#3 Is Lifestyles a pyramid scheme in disguise?
Lifestyles is not a pyramid scheme. But there is no doubt that it is a pyramid scheme in disguise…
You should recruit people to earn more money. It's alright if you just sell and don't recruit. But the profits you get are just so low, it's not even worth considering as profits.
Check out the diagram below to know more about their system.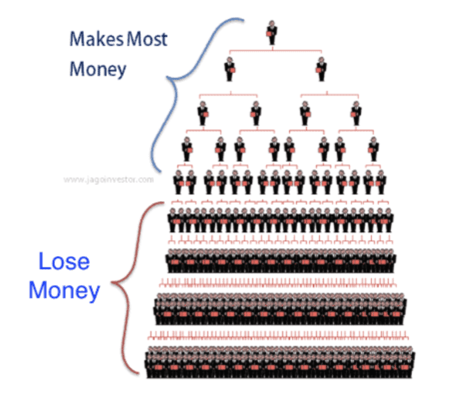 You can see that the people on top, who are most likely the founders and its first members, are the only ones who earn huge money. And there is a high chance that you're already at the bottom part.
#3 Downward trend
Here is the final deal breaker for me…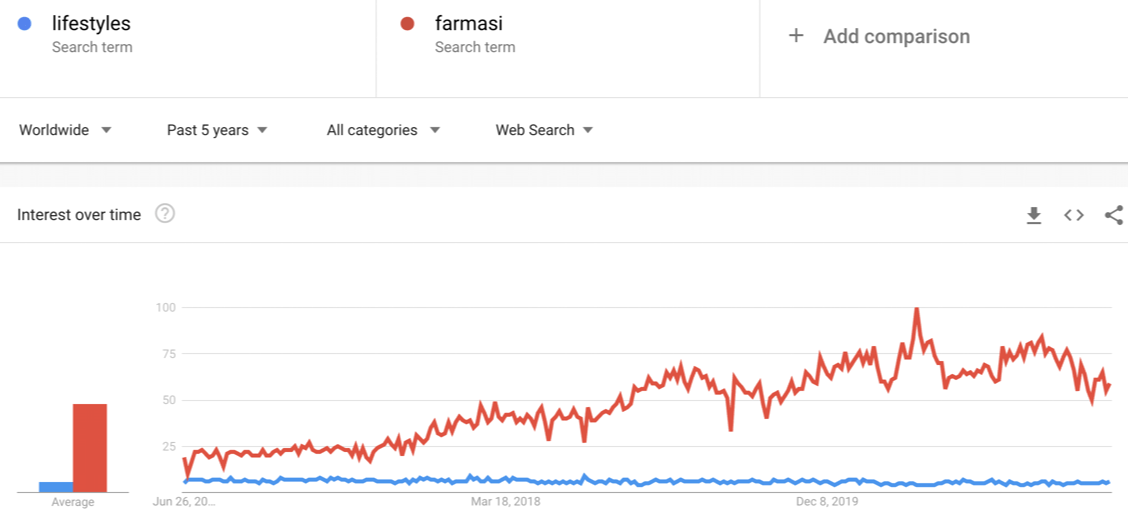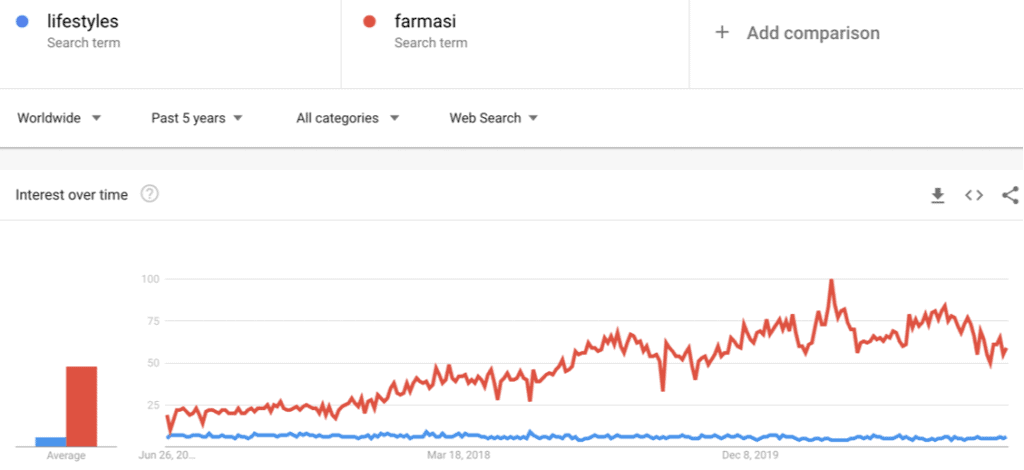 Google Trends shows that hardly anyone and very few people are searching for Lifestyles. You will surely have a hard time selling their products knowing that not many people like it.
Also compare it to Farmasi, which is another MLM that is more well-known, and you'll see the huge search gap.
Ready to make passive income online?
I've created a growing passive income online with no previous marketing skills or online experience…
I've made a special video for you to explain exactly how I did this.
My opinion – Lifestyles
Lifestyles is a legit MLM company that sells legit products and offers a legit business opportunity.
Lifestyles is a legit MLM company in Canada that managed to expand its operations and maintain their reputation for more than 32 years around the globe
But it's just not nice to sell very expensive herbal juice and capsule products and maintain an expensive $600 a month to stay active. You also need to focus on recruiting people and entice them to join this wonderful business opportunity even if you already know that it's not really that nice.
There are more better business opportunities out there that are legit and that you can try now…
How I make passive income online
MLMs are not scams or illegal. However, I'm not a fan of them because of the restrictions to the expensive products you have to promote.
Once I learnt about affiliate marketing, I realised it's a far superior business model because:
You can promote anything you want and truly own the business
You never need to sell to friends and family
It's completely free to start
In 2018 I had no idea what affiliate marketing was.
But I went from a full time PE teacher to making a passive income online within one year…
If you want to discover how I did it then check out this special video I created which explains exactly how. You can also get your free 7-day bootcamp to get started.