Many people are already looking to make money online at their own convenience. This is why there is an increasing number of online business opportunities that pops up every minute.
One of which is called Entre Institute.
So you asked yourself…
Is Entre Institute a scam? As early as now, I'm going to say that it is not.
Entre Institute is a legit educational course that teaches affiliate marketing. It also helps people make money online fast and easy.
This review is going to discuss if this is really a legit way to make money online. We are also going to analyze the features and content to see if it's really worth it.
Read on to know more about Entre Institute…
Disclaimer:
This Entre Institute review has been thoroughly researched with information and testimonials that are available online to anyone in the public. Any conclusions drawn by myself are opinions.
Entre Institute review: The overview and rankings
Name: Entre Institute
Founder: Jeff Lerner
Type: Affiliate marketing course
Success Stories: 30/100
Price To Join: $39 subscription + $1,997 worth of upsells
Entre Institute Pros
Affordable starting subscription
Money-back guarantee
Legit creator and course
Entre Institute Cons
No guarantee of success

Expensive upsells
Many complaints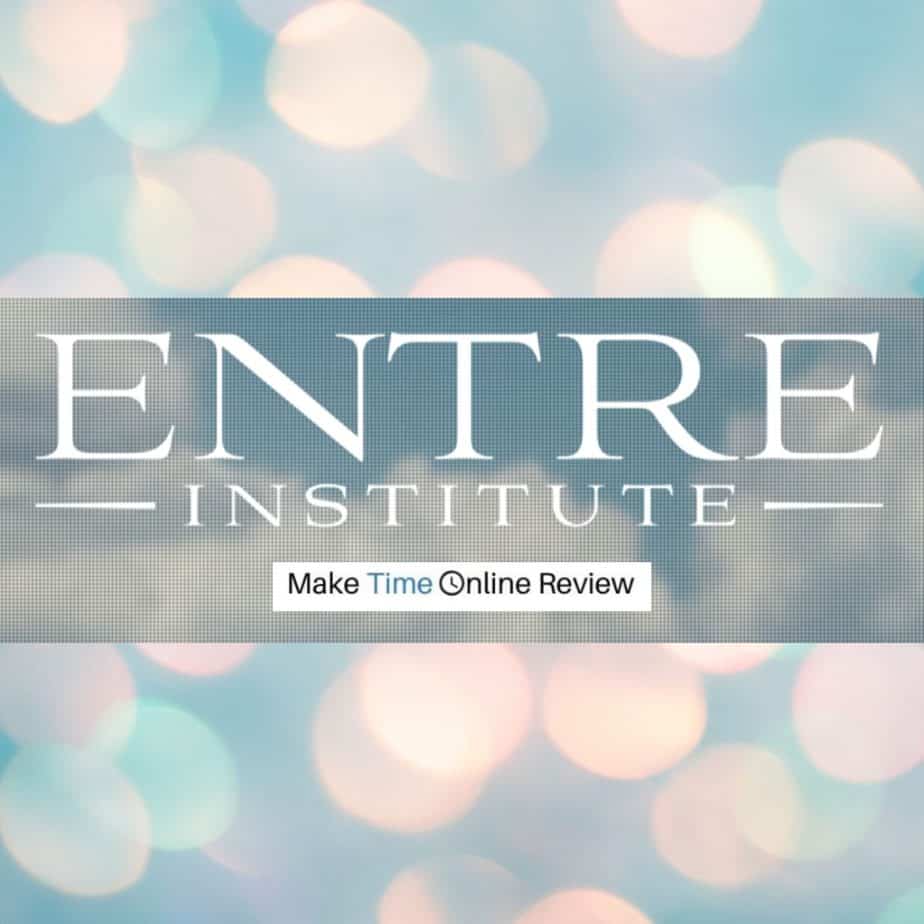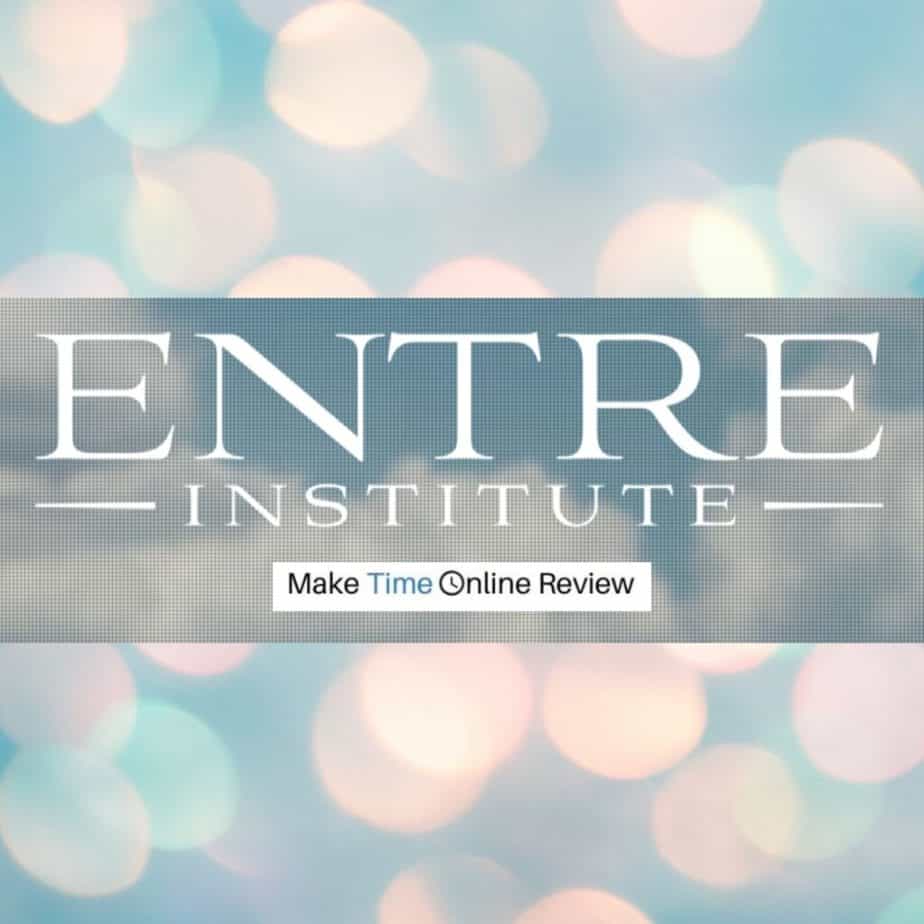 Summary:
Entre Institute is an online marketing training course that helps aspiring digital entrepreneurs learn more about affiliate marketing, ecommerce, and digital consulting.
Make Time Online Rating: 30 out of 100
Recommended: No
What is Entre Institute about?
Entre Institute is an educational platform that includes courses about affiliate marketing, ecommerce and digital consulting. It also helps people start their own successful online business by building entering these fields.
Those three business models are all profitable areas and you can still earn wherever or whenever via passive income.
Unfortunately, this company has created a lot of noise because people think that Entre Institute is a scam. Well, that's mostly because the creator isn't that well-documented and his course has tons of hidden upsells.
Entre Institute is currently accepting new affiliates only through their online application program. This means that you should meet some criteria to be accepted.
Becoming an Entre Institute affiliate program partner also means that you gain access to DFY sales materials like landing pages, webinars, and email swipes. You can also earn 30% to 50% commissions on all packages from the program.
Any business might be challenging to enter, but the story has repeatedly been that entrepreneurship is an uphill battle.
For this reason, so many people have been able to create plans that cover everyone, as statistics about the longevity of a small business are readily available to anyone who wants to start their own business. The issue is that they do not. 
So many variables can play a role, even though most entrepreneurial schools claim that anyone can apply their methods to begin a firm.
The route to business success might differ from person to person, and the finest business plans accommodate these variations. The Entre Institute provides this. 
This online education platform fundamentally alters the operation of other systems. With access to a comprehensive ecosystem of tools, classes, and professional guidance, consumers may learn how to build a successful entrepreneurial career from scratch.
According to the developers of this platform, the key to realizing this potential is entrepreneurship, which can change culture and society function. By being successful, anyone may transform their lives.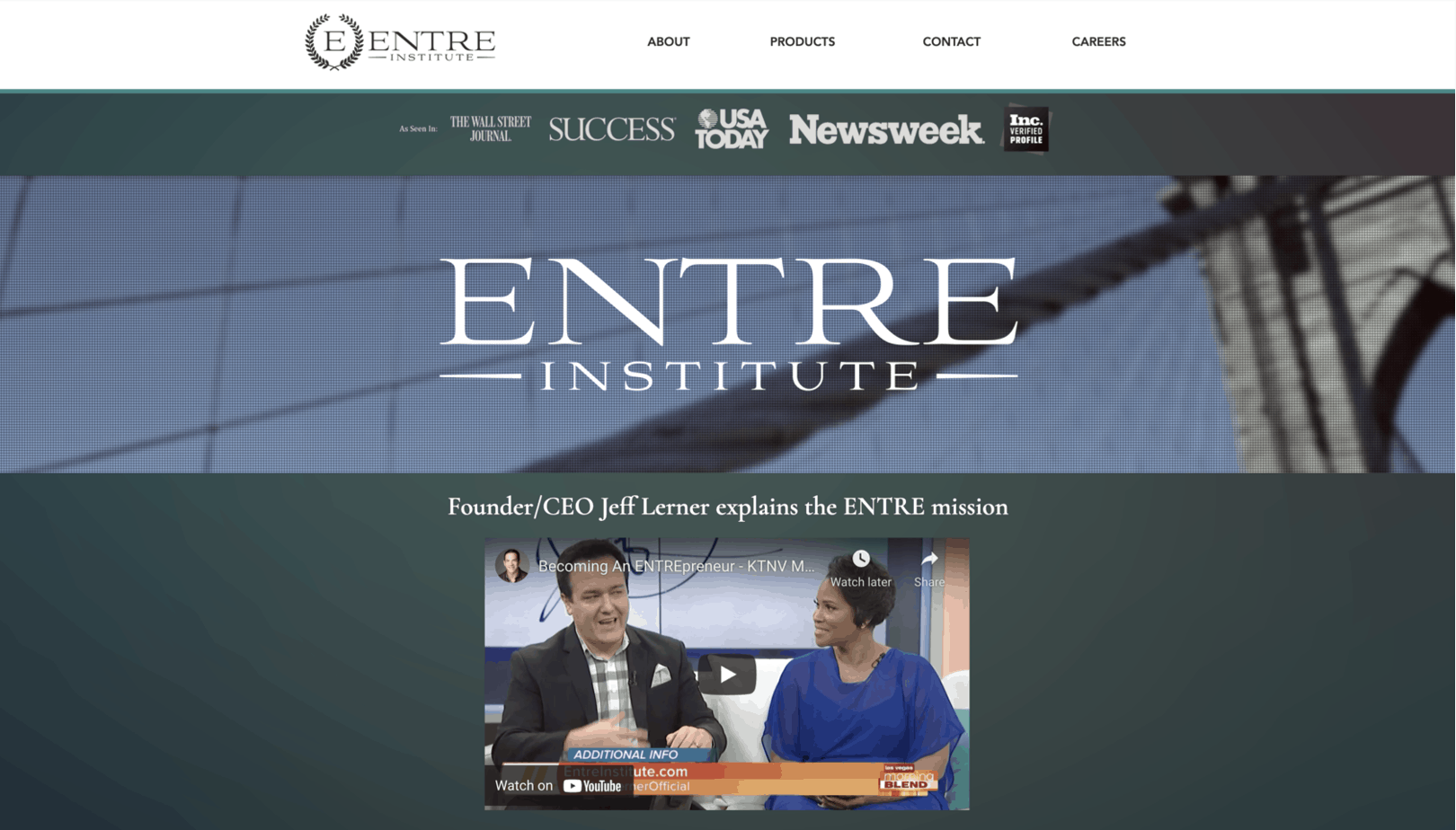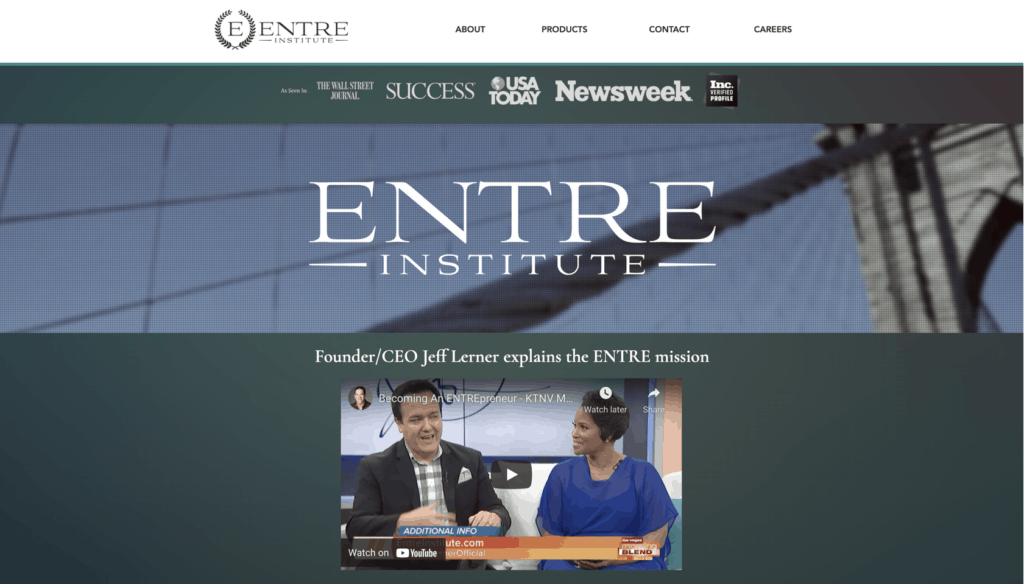 Check out this 6-minute video to know more about Entre Institute…
So, who created this Entre Institute in the first place?
Who is Jeff Lerner?
Jeff Lerner is a digital entrepreneur, speaker, author, and musician. He is also the creator of Entre Institute and a bunch of other successful companies like Xurli, a digital marketing agency that's included in the Inc 5000.
Jeff was born in Huston, Texas, and was said to have spent most of his early life taking classes while working on his passion which is playing the piano. This then got him exposed to rich entrepreneurs.
In 2008, at age 29, after multiple failures including a restaurant franchise that left him with over $400,000 in debt, he found his calling as a digital marketer (and paid off his debt in 18 months).
One of his biggest life challenges was in 2008 where his restaurant franchies failed and cost him a debt of $400,000. However, he find a way to solve this and that was through digital marketing, which let him pay his debt in 18 months.
All of these are an inspiring story. But why do many people say he's a scam? Well, that's mainly because that he sells very affordable motivational courses to get you inside. He then starts upselling expensive courses where he says that the real keys to success are found.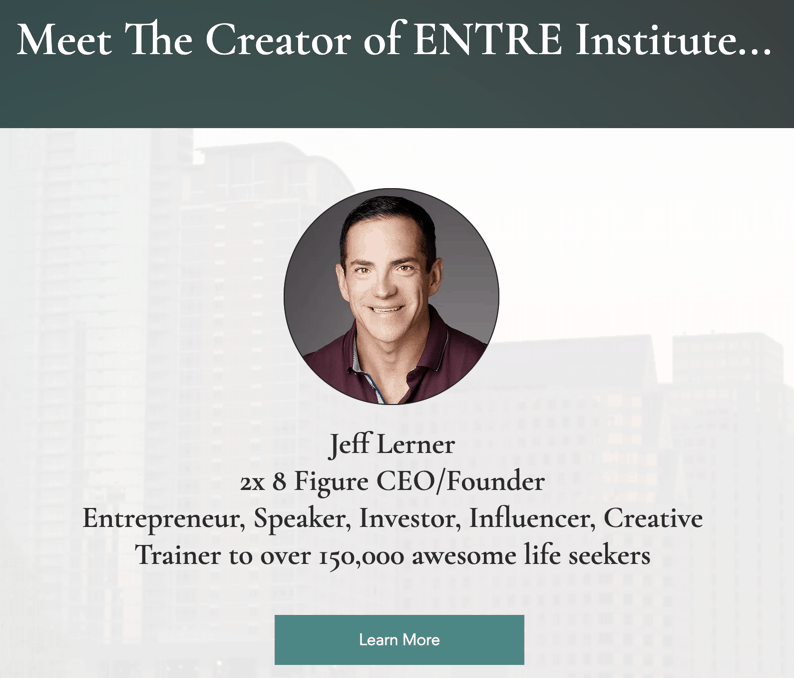 So, how does his work?…
Ready to make passive income online?
Hey, I'm Mike.
I created a passive income online within a year. I had no marketing skills or online experience when I started.
How does Entre Institute Work?
Entre Institute is an educational platform that includes courses related to making money in the internet. Specifically speaking, these areas are in affiliate marketing, ecommerce, and digital consulting. These are very profitable niches, but that's if you know how to work on them properly.
affiliate marketing training program that is offering online classes that teaches how to make money from affiliate marketing. It also teaches you how to optimize your website, branding, and content to generate leads and higher conversion rates.
This course also teaches how you can use sales funnels in marketing your brand and how you can expand your reach while generating more leads at a fraction of the cost.
The platforms courses are divided into 4 main training programs. These are:
The Entre Blueprint ($39) – Includes six videos that helps you learn about the philosophy behind Jeff's online success.
The Entre Nation Elite ($49/month or $348/year) – Includes training on entrepreneurship and internet business. It also grants you access to weekly live webinars with Jeff Lerner where you can learn more about digital marketing.
Entre Coaching ($15,000/year) – Gain access to 1-on-1 private coaching sessions.
Entre Institute Inner Circle ($30,000/year) – Talks about Entre's five pillars of entrepreneurship. You also gain access to 12 monthly "Virtual Intensives" with Jeff and his team, 2 live workshops every year with Jeff and his team, and other exclusive training and opportunities.
However, there are many more courses out there that are offering the same or at least similar affiliate marketing topics. Here are some of the most popular ones:
Inside Entre Institute
Aside from the training programs aforementioned, Entre Institute also has six training modules that talk about different topics on making money online.
Here is an in-depth look on each one:
Step 1: The 3 P-s of an Awesome Life
It talks about the 3 Pillars you can build for yourself along with the company. These are Personal, Professional, and Physical.
Step 2: The "3 Legs" of Successful Action
It talks about the three legs of a successful action, which are Community, Strategy, and Belief. You also learn how to use these three to be successful with your busines
Step 3: The 3 Phases of Building Your Legacy
It teaches you how to build your legacy using leverage, growth, and wealth.
Step 4: Affiliate Marketing
It dives into affiliate marketing and why it is one of the best ways to start an online business. But there are no actionable steps here that can actually help you build your own business online.
Step 5: eCommerce
It talks about the benefits of running an online business and how it is much better than running a physical store.
Step 6: Digital Consulting
It talks about digital consulting and starting your own agency to earn online income. Once again, nothing unusual in this video.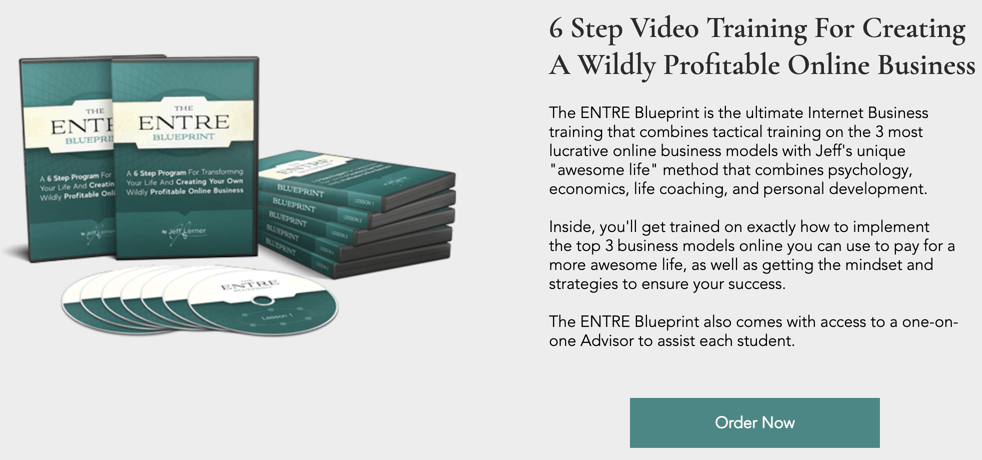 Aside from the six videos, you also gain access to Business Adviser, The Awesome Life Challenge, and The Entre Nation Community.
Check out this 16-minute video to have a better look into Entre Institute…
And what are the prices?…
Entre Institute cost to join
Entre Institute costs a very cheap $39 as an entry point. However, this goes all the way to a massive $30,000 annual fee to access the informative and helpful bits.
Entre Institute monthly cost
There are no monthy costs because you just have to pay a $39 one-time fee.
If you wish to go for the more expensive modules to learn the real deal, then expect to pay a maximum of $30,000 a month.
Entre Institute reviews online
Entre Institute is an online course that teaches how to make money online via affiliate marketing and ecommerce.
But what you really want to know is if it can actually help you earn money online.
To answer this, I've checked a number of client testimonials and reviews about his course…
Common positive Entre Institute reviews
Informative
Affordable starting costs
Here are some of the best positive reviews I have found…
Most of the content included in entre institute upsell product is available for free on YouTube and google.
You learn something from these courses. It might not be that detailed, but at least you learn how to maintain proper entrepreneur mindset and work ethics.
Common negative Entre Institute reviews
Expensive

Too much fancy fluff
Many cheaper alternatives
And here are the negative reviews worth checking out…
I think they are more expensive,and their upsell product is a crap to be really honest with you. There are many cheap options as compared to entre institute which also offers 3x value to you and your online business.
The video plays with multiple interruptions. I have not received any technical support yet. The lessons this far have not been very useful practically speaking.
I thought I stuck gold with this one…only to discover that it's another scam in disguise. I opted-in for the $47 membership only to be asked for an extra $97 after I completed my sign up….
Is Entre Institute a scam?
Nope. Entre Institute is not a scam.
It is a legit and informative course with a lot of good content…
Its founder, Jeff Lerner, is a successful online entrepreneur and businessman and earned most of his net worth from the strategies he teach in his courses.
There might be some who doubt if it's legit because of the expensive upsells. But that's alright because you know the complete ins and outs of affiliate marketing. You just have to spend a truck load of many. And many people aren't really that comfortabe with that, especially that you can learn these for free in YouTube.
Because they are designed for "everyone," the keys to success in each program for developing an independent business are similar, but most do not.
Personalization, an essential component of the Entre Institute's core curriculum, must be included. However, any program might incorporate personalization, so they highlight three critical distinctions that differentiate their educational experiences. 
The designers of Entre have developed a comprehensive program to assist clients in becoming the entrepreneurs they aspire to be. Users receive education, coaching, community, software, and life events all in one location.
Instructors are the second major difference between Entre and other programs. Entre's whole curriculum is taught by other entrepreneurs who have already established successful firms, whereas other programs may employ individuals seeking to make a quick buck.
Customers can learn what it takes only by experiencing success in the real world. 
Finally, the Entre Institute's work enables users to succeed in all aspects of their lives. This application evaluates the best strategy to improve the user's physical and personal lives and commercial performance.
Entre Institute pros
Affordable starting subscription
One of the best things I like about Entre Institute is that it's very cheap to start. It only takes $39 for you to gain access to the starter kit.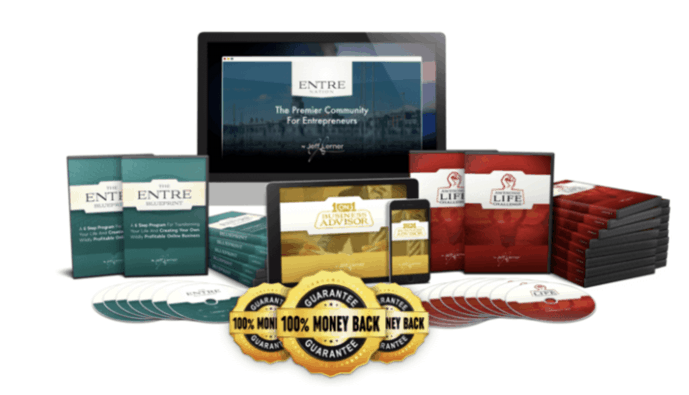 However, there are upsells to this which are pretty tight on the average person's budget.
Money-back guarantee
Another nice thing about Entre Institute is that it has a money-back guarantee where you can request a refund if you are not satisfied with the se
Legit creator and course
Another thing that I like about Entre Institute is that its creator, Jonathan Montoya, is well documented.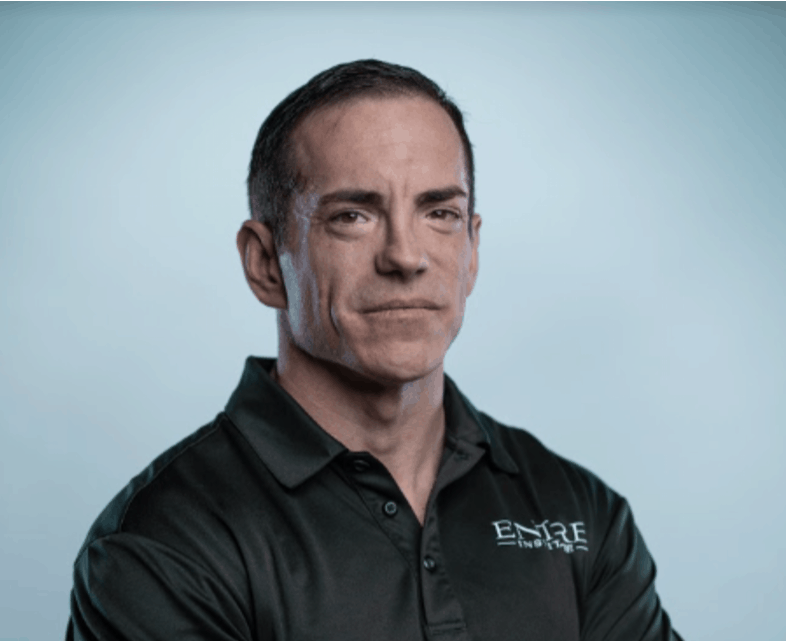 This means that there's a very low chance he will be gone with your money. We also know his life story and how he ventured into affiliate marketing.
Entre Institute cons
No guarantee of success
There is no guarantee of success or if you'll earn good moneyeven if you subscribed to his affiliate marketing course. There is just no assurance you can earn money from it.
You just pay money for enrollment and susbcription on course that teaches you how to do affiliate marketing properly. You then have to follow it right and then apply them to yourself and in real life for you to actually make money.
Expensive upsells
Jonathan Montoya's Entre Institute course is downright expensive. Note that it can range from $348 to $30,000 annually if you go for the upsells, which is actually where the informative stuff are.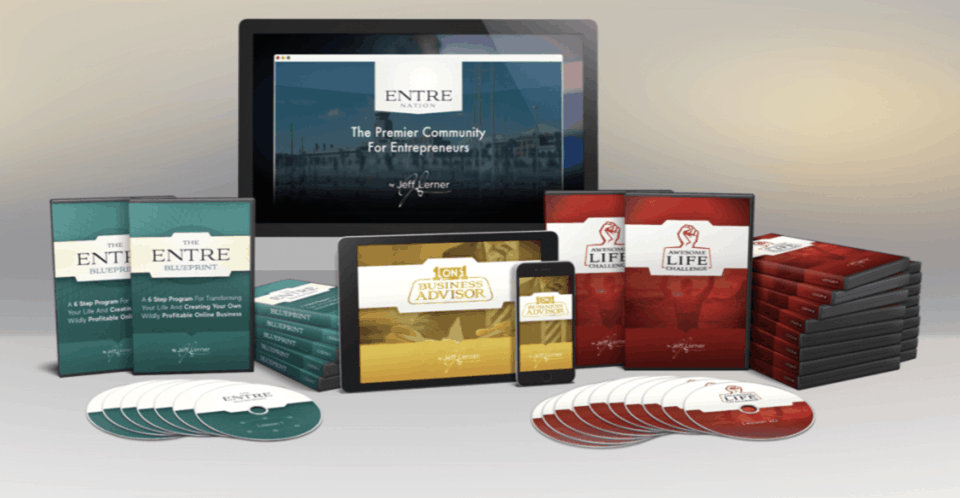 They might be proven effective and educational. But that's just too much knowing that you just get videos that blabber too much.
Many complaints
And last but the not the least is the number of complaints out there.
Here is one of the stingiest complaints…
You can see the amount of disappointment in the side of the client because they feel like they just wasted their time and money on a course that doesn't guarantee any success.
Ready to make passive income online?
I've created a growing passive income online with no previous marketing skills or online experience…
I've made a special video for you to explain exactly how I did this.
My opinion – Entre Institute
Entre Institute is not a scam. It is a legit educational platform that is created by a successful and well known online entrepreneur.
It includes courses about affiliate marketing, eccomerce, and digital consulting. But the things included in the more affordable subscription options are just full of fancy blabbers and speeches and doesn't give any solid information. Meanwhile, those on the upper end of the spectrum are just too expensive, that it's ridiculous to pay for them.
Aside from these, there is also no guarantee of success once you finish their courses.
There are many other better online business opportunities out there that you can try now…
How I make passive income online
In 2018 I had no idea what affiliate marketing was.
Once I learnt about it, it just seemed like a great business model that can grow over time using the power of the internet.
So I tried to figure it out by myself… that got me nowhere fast.
Then I fell for some terrible online scams.
But eventually, I found Wealthy Affiliate. It teaches long-term proven strategies to build an online business with all the tools & support needed.
And this happened…
Once you learn the process of getting thousands of people to find your website every month (for free) there really is not limit to what you can achieve online.
I've reviewed hundreds of courses or programs that claim to help people make money online. And I've spoken to dozens of 6-7 figure online entrepreneurs on my podcast.
This is by far the best place I've seen to help beginners get set up on the right foot. You can read my full Wealthy Affiliate review here (including the pros and cons!)
Or you can watch an insiders video I made that explains exactly how it works here.