In the spirit of full transparency, know that this VO Genesis review contains affiliate links. This means if you make a purchase through these links, I may receive a small commission at no extra cost to you. Click here to read my full disclosure policy.

Chances are you have seen the VO Genesis sales page and wondering whether it's worth your time and money.
Most people think getting paid to work from home is super hard. VO Genesis claims you can make some crazy money pretty quickly by using your own voice.
This VO Genesis review will reveal the truth about the program and help you decide if it's worth buying.
VO Genesis Review- The Overview and Rankings
---
Name: VO Genesis
Owners: Jenny Lewis (not a real person) 0 out of 100
Website URL: vogenesis.com
Type: Voice Over Artist Training
Training: 60 out of 100
Success Stories: 30 out of 100
Price: $39.95 + Upsells
Maketimeonline.com Rating: 30 out of 100
VO Genesis Pros and Cons
---
Pros
You can learn the skills to become a Voice Over artist
You will learn how to market yourself
It's possible to find legit opportunities to make money
Cons
You WON'T make as much money as the spammy sales video suggests
You can find most of this information for free
There are too many black hat sales methods used
Content is outdated
There are more upsells
What does VO Genesis do?
---
Vo Genesis claims to help you to become a professional voice over artist and get paid to work from home.
The video explains a lot of the benefits you can receive from this "secret to making money".
I won't go too much in detail about the sales video as you can watch it here.
Now more importantly…
What's Inside VO Genesis?
There are a bunch of "training videos" and PDFs for you to to get started as a voice-over artist.
I found an insider video on YouTube so you can see exactly what is inside the training…
(You only need to watch from 3 mins to 6 mins 15 seconds.)
As you can see, the videos are really just text with someone being a voice-over!
There are plenty of resources thrown at you inside but I can almost hear your mind saying…
Is VO Genesis a Scam?
---
There are two main ways an online course can be a scam:
Take your money and run off into the sunset, never to be heard from again
Provide some information but it doesn't live up to their promises
VO Genesis clearly provides some training.
Therefore, it's not a type 1 scam where you pay money and never receive anything.
But does it really live up to the promises it makes of helping you achieve thousands of dollars an hour?
Continue reading this VO Genesis review to find out…
Just to be fully transparent with you, I have not purchased this program myself so I will stop short of calling it a scam outright.
I have researched the website, testimonials and information on the Internet to get to the bottom of what this program genuinely does. This is because I have been burnt from programs just like this in the past and I want to prevent others from making the same mistakes. If you'd like to learn more "Ways to Spot an Online Marketing Scam" then click the highlighted text.
Related content:
VO Genesis: The Good
---
Here are some of the things I like about VO Genesis…
Key Terms:
Black Hat Methods – Using lies and unethical methods to make someone buy something
White Hat Methods – Being honest and genuine to help people make informed decisions about purchases
Affiliate Marketing- Connecting a customer to a product they are looking for and receiving a commission for doing so
#1 Provide Some Good Voice Over Training
---
You can learn exactly what is expected of you as a voice-over artist.
You will find some valuable information about:
How to set up a cheap home studio
The best way to record and edit your voice-overs
The basic fundamentals of voice-over jobs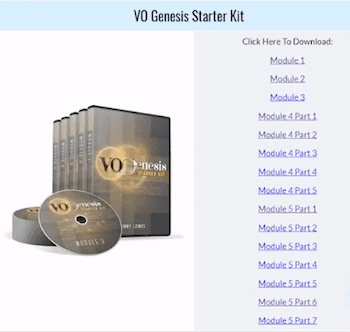 There is some genuinely helpful content here for someone that knows nothing about being paid for a voice-over artist.
#2 How to Brand Yourself
---
There is also some information in here about how you can grow and scale your home-based business.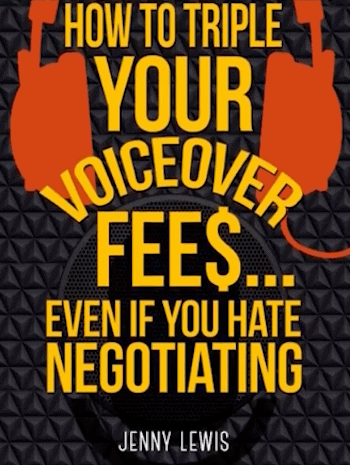 There are some little nuggets of information in here that can help you find the right gigs that suit you and how to put yourself on the radar.
#3 Possible to Find Legit Opportunities
---
There is also a bonus PDF that has some information about how to get loads of voice-over opportunities.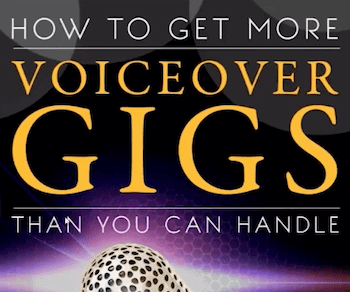 As you keep reading this VO Genesis review, you will realise it may not be quite as good as first thought.
VO Genesis: The Bad
---
So the part you've been waiting for…
The not so good and red flags of VO Genesis…
#1 Upsells & Downsells
---
First of all the price says VO Genesis is $97. However, it's possible to get it for $39.95 and some people claim they've bought it for cheaper (although this down-sell seems to have been removed now)
Here are some of the prices you could pay:
Frontend (VO Genesis) – $39.95- It used to be possible to get it for $19.95 if you try to exit the page
One Time Offer 1 (Voiceover Insider's Guides) – $37.00
OTO 2 (Multiple Streams Of Income) – $47.00
OTO 3 (Quick Cash Machines) – $47.00

These upsells are not mentioned at all before you purchase VO Genesis.
So you may spend $39.95 only to realise you need to spend an extra $131 just to get the information promised.
…Not a good sign amigo!
#2 The Actual Amount Voice Over Artists Get Paid
---
The sales video makes it very clear you can expect to receive thousands of dollars an hour.
Here is the current screenshot of voice-over opportunities on Freelancer…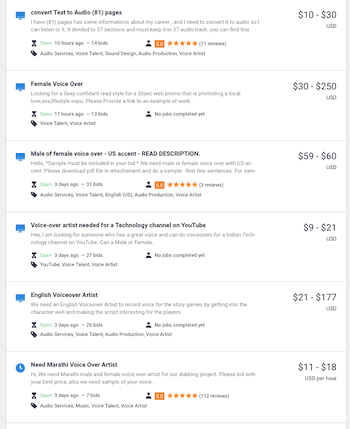 There are a few things to note here:
The highest number on the screen is $250
Most jobs will take you more than an hour to complete (i.e. transcribe 81 pages for $30)
There are between 7-31 bids for each position posted already, so you will need to compete with others
This doesn't look like a thousand dollar an hour kind of job at the start, that's for sure!
#3 Black Hat Sales Video
---
The sales video hardly touches on what you will actually be doing.

It just makes references to how much you can earn.
Plus it pulls on your emotions, such as spending time with your kids, to make you feel like this could solve a problem.
These are big warning signs about any program. If the sales video concentrates more on what you can recieve rather than what you need to do then chances are something is a bit fishy!
#4 Outdated Content
---
As you can see in the video at the top of the page… all the content seems to have been made in 2013!
This may have been great then, but the online world changes rapidly. Therefore, so should the training.
I even found a review that said VO Genesis recommends some websites that don't even exist anymore!
#5 The Info Provided Can be Found for Free
---
On top of all of this, everything can be found online for free.
With one YouTube search (literally one!!) I found this video.
Earl has a completely free training program where you could learn so much of this (be aware there's a good chance he'll try to sell something later on… but this is not a review on Earl!)
Plus there were loads of tips on YouTube so this should be the first place you go if you are serious about starting a Voice Over business.
Related content:
My Opinion- VO Genesis
---
After this brutally honest review, I guess you are thinking I am going to say… don't bother with it.
Well, you'd be right.
But…
There's one thing I would like to mention.
If you have the money and are time poor, you could learn a lot of the basics that would take you some time to figure out yourself.
If you are interested in making money as a voice-over artist then VO Genesis will put you on the right track to do so.
Is this a great program… no
Will it make you thousands of dollars an hour… certainly not any time soon
But if you want to make a few hundred dollars a month as a side hustle for reading stuff out, VO Genesis can help you.
My Recommendation
---
If you are interested in making some quick cash without too much effort, there is one way anyone can do this…
Survey sites.
Is it fun… not particularly.
Can it make you $200+ per month… yes, if you set things up well.
The best part is, it costs $0 to start. In fact, you can earn $45 just by signing up to the best 15 legit survey sites that pay cash. Click that link to learn more.
Interested in Making Some Serious Passive Income Online?
It wasn't that long ago that I was still trying to figure out how people make money online.
It was in September 2018 that I found Wealthy Affiliate.
And in September 2019 I quit my full-time job.
The best thing about it is:
It's free to start
Customers are brought to you that are already interested (just think about how you found this review… there was no money or time spent from me promoting this!)
You get access to a great community on online marketers (and me as a personal coach to help you on your journey)
When you try out this program you will see why so many people recommend it.
No credit card details required
VO Genesis: The "MakeTimeOnline" Final Word
---
To sum up this VO Genesis review…
You can find all this information out for free online.
If you're interested in making a couple hundred dollars pocket money each month as a voice-over artist then this could be for you.
It's not an outright scam, but it certainly is no "secret way to make $1,500 an hour at home".
Keep changing for the better,
Mike
P.S. Since you're still here, I'm going to assume that you are interested in making money online to free up your time. So check out my review of my #1 recommended program to help you do just that…
In the spirit of full transparency, know that the show notes for this podcast with Tej from Tej Talks contain affiliate links. This means if you make a purchase through these links, I may receive a small commission at no extra cost to you. Click here to read my full disclosure policy.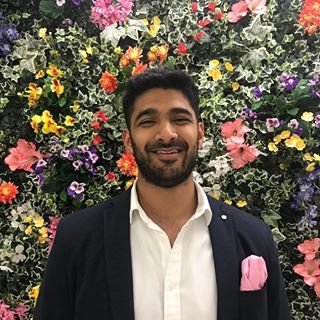 You probably agree that you get nothing in life for free.
Most people think that you need to pay a hefty fee for education in whatever it is you want to learn more about i.e. property! Tej from Tej Talks proves there may be another way to learn the information that you want.
In this podcast we chat about:
The benefits of starting a podcast
Some of the things you should do when looking for a property sourcing agent
How to start a podcast and how it's possible to make money from it
Why random people know Tej likes cheese and bright jumpers
Tej's Background
---
4 mins
As you listen to this podcast you will discover how Tej found his hidden talent… storytelling!
Tej is just your normal bloke… he has a background in science and got a medical education job (like advertising but for doctors and nursing). 
Listen in to find out:
How Tej got a BIG pay rise when he was 23
And then why Tej had to stop himself smiling when he got fired from his job
What he hated about working for the man
Tej then went onto build his own recruitment company but managed to "win" some property education (find out how in the show).
You'll find out that this made him want to learn more about property. 
So he did what anyone would do…started a property podcast! (This is my sarcastic writing tone btw!)
Tej Started a Podcast- Tej Talks 
---
13 mins
Tej didn't really do any research up front. But he went off a hunch:
He listened to podcasts.
He loved getting loads of education in "dead time" (like his commute, at the gym, walking etc.)
So he figured other people would want that too!
He even explains that he didn't do some things he probably should have before starting such as:
A SWOT (strength, weakness, opportunities, threat) analysis
Research competition
Tej just started interviewing property investors to make a podcast a week.
Now Tej produces 2 podcasts a week:
Monday's: Mindful Mondays, social media Monday, what he's up to etc. (usually just him)
Wednesday's are interviews with other people
As you listen in you will start to figure out some of the benefits of podcasting such as building your own personal brand, networking and learning more about what you're interested in.
Property Journey
---
21 mins
During this section Tej talks about why he chose to start investing in South Wales:
Strong rental demand
Low entry prices
Not too far from home
Gorgeous place – It has waterfalls!
Estate agents are bit more "wisdomness"
And here is more info on Tej's current deal: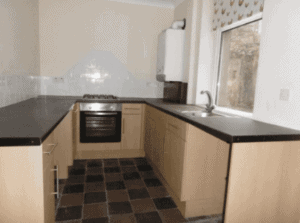 3-bed house 
Needs some work but nothing major
Good floors and walls
Spending 5k on the refurb
And the numbers:
Bought for: 50k
The finished value is: 85k
Total money put in: 63k (purchase price, arrangement fee, sourcing fee, management etc.)
75% of 80k is 60k 
= £3k "left in the deal"
net £240 profit a month after mortgage and monthly costs!
This is almost a 100% return and Tej is a conservative little rascal… so it could be even better! Click here to read more about the deal.
Now I can almost hear your mind thinking… how the heck did he find this bad boy?…
Tej Used a Sourcing Agent
---
25 mins
Tej met this particular sourcing agent at a masterclass a year ago.
He "watched" him for 6 months using Facebook, chatting to him and getting deals sent through.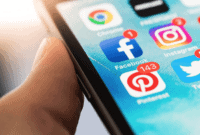 Tej also knew someone else that had used them and had said good things. 
In this part of the podcast Tej reveals:
They have a slightly different mindset to analysing the deals 
How the refurbishment will be managed
99.8% of sourcing agents are s***!
Note there may be some made up facts before you get your knickers in a twist…
 
Tips to Find a Sourcer…
---
30 mins
If you're like me then you're probably super excited to hear some top tips to find a sourcing agent:
Meet them (Skype calls are the next best thing)
Watch them (social media platforms)
It's good if they have a personal brand (they'll fall harder if they mess around… i.e. you can post on Facebook!)
Get deals sent to you (check out their details)
Speak to them (do you get on?)
Get a referral (ideally if you know someone that's used them)
You will also find out what Tej recommends you should do when you're happy with the sourcing agent and you are interested in a deal.
How to Invest in Property From Abroad
---
35 mins
There are a few options Tej provides for people that are abroad and interested in investing in the UK property market:
Find a sourcing agent
Work with a business partner in the UK
Know your value i.e. What can you offer? (Money, time, connecting people etc.)
Are you beginning to see that you are going to HAVE to work with people if you want to get involved in property?
Tej's Normal Day
---
39 mins
Funny enough… every day is different! Are you starting to see this seems to be a common theme on the podcast?
Here are some of the things he will get up to:
Records podcasts
Write content
Helps friends launch businesses & brand consulting
Views property in Wales
Keep in touch with agents and investor outreach
Tej likes to have a balance between structuring his days but also the freedom to choose what he wants to do. 
How to Start a Podcast
---
43 mins
Tej talks about his "Podcast Master Guide" that he has put together. This includes:
Software and hardware required
How to do it 
Where to do it
How to build a brand around it
How to edit the podcast
And so much more…
The more you listen to this podcast the more you will notice that taking action is far more important than perfecting anything you try out. You can always get perfect later!
How to Monetise a Podcast
---
43 mins
If you are like me then you probably don't really know how people make money from their podcast. Tej talks about 2 different ways this is possible:
Adverts- before, during or after (think those American over the top ones!)
Trickle down revenue- build trust and provide loads of value for free!
When you have something to offer, people are more likely to invest in YOU, not the tool or platform if they trust you.
If Tej Could go Back in Time…
---
43 mins
If Tej could give himself advice just before he got fired here is what he would say:
Have a side hustle & build a brand
Network
Read more
If you are interested in starting a side hustle but don't know where to start then here are some articles that may help you decide why and what you should do:
Links
---
51 mins
Here are the best places to connect with Tej:
Email: tej@bricksandmore.co
I would recommend Facebook if you are all of the above!
Action
---
51 mins
1. This is a timely reminder for myself too:
Keep reading 10 pages of a book that adds something to you every day. 
Remember to make it a habit! Read before bed or when you first wake up or on your lunch break or commute to work. 
Check out the "Best Self Improvement books of all time: Lessons from 100 Books" if you're not sure what to read next.
2. If you are interested in starting a podcast check out Tej's "Master Guide". 
Tej From Tej Talks Summary
---
Here are 5 of the big takeaways from this podcast:
Have a side hustle (read more in "Discover the Perfect Part Time Job Online")
Network (Learn some of the best tips to do that "Your Network is Your Net Worth")
Read more 
Leverage other people's time and money
Do your own research
Remember to subscribe and leave a review to the podcast. You can do that on Apple here.
Keep changing for the better,
Mike
P.S. If you are interested in starting a side hustle check out this simple step by step system to get a profitable website created. It's using a 4-step process to make money online to free up your time.
There may be affiliate links in this podcast's show notes, read the full disclaimer here.
You've probably heard of the benefits of meditation before.
But, if you're like me you probably put this kind of thing to the back burner especially when you are busy or have important things coming up. 
However, Barry Nelson proves it is possible to meditate daily. He has 3 successful businesses and two young kids but manages to find time for an hour or more of meditation every day. 
This podcast will show you how this is possible and the benefits of doing so. 
Barry Nelson's Background
---
1:30 mins 
You will find out: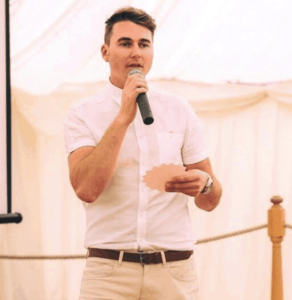 That Barry grew up in Ayrshire, Scotland
He didn't know what he wanted to do when he finished school
He didn't have much money to start with 
How Barry started his first business- The Garden Barber… "he'll trim your bush!"
How it turned into a construction company – Turning over £1.5 million each year
The way it's possible to work smart rather than working hard
How his online business led to working on his personal development 
When Barry starting investing in property
How he now runs 3 businesses (construction, property and online business)
Personal development is crucial if you are interested in creating your own lifestyle. Check out "What I've Learnt from Reading Over 100 Books in the Last 3 Years" for 9 key lessons from some of the world's most successful people. 
Why Barry Started Investing in Property
---
6:30 mins
In this section Barry talks about:
The materialistic view of property investors pulled him in initially
Not enjoying the graft of construction
How he knew property was a place to grow & shelter wealth from an early age 
The way he found deals and investment money on tap

Buying 15 houses in 17 months!!
Property is one of the 4 main asset classes you can invest in. Find out how it's possible to diversify into another asset class in "The Secret to Earn Passive Income".
Mindset
---
11 mins
It's certainly not always rainbows and butterflies! Here, Barry mentions:
Facing challenging times
Some days you don't want to deal with the problems
Reading books and listening to podcasts to help grow your mindset is a must
You will have put yourself in the situation- so you'll have to find the solution
It's not always about the materialistic gains
Solving problems for other people makes the work enjoyable and meaningful
Miracle Mornings & Overcoming Challenges
---
14:30 mins
This is the main section where you will learn how meditation creates more freedom:
Barry found meditation the hardest habit to do after reading "The Miracle Morning" (there are 6 habits)
Helps you take your time rather than being reactive, emotional and overwhelmed
The problem is often not as big as you first thought
"You can tell the size of the man by the size of the problem that gets him down"
Find out how long Barry meditates for 
Discover how he finds the time
What Barry listens to when doing guided meditation
If a guy with 2 young kids and 3 business can find time to meditate each day, do you think most people can?
If you love a life hack and don't like remembering everything in your brain then find out how you can "Save Hours of Time with these Resources".
How Meditation Creates More Freedom
---
23:30 mins
Barry initially felt meditation was quite hippyish & woo woo! 
However, he quickly found some huge benefits including:
You can look at things from the bigger picture
It makes you feel better and more organised
He wasn't so overwhelmed by problems
Makes more time (it sounds counterproductive but it's weird how this happens!)
Growing Businesses with Social Media
---
28 mins
Barry talks about how the internet and particularly social media has helped all of his businesses. He talks about:
Meeting more like-minded people 
Adding value to others
The more your post the more traction you get
Makes you visible & raise your profile
The more people you know the more people you can help and the more they can help you
Being real- show the challenges and people reach out if they are in a similar experience
Get things off your chest- attracts people with similar beliefs
Don't be afraid to be yourself!
What other people think about me, is none of my business
Daily Life for Barry Now
---
35 mins
Barry talks a lot about setting blocks of time and having "boxes" for each business:
Opens one box at a time i.e. went to some viewings and met tenants earlier.
Usually a dominant business each day i.e. construction business on Monday's
Online business tends to be evenings and weekends
Always find time for family- take kids to their activities etc.
Set times during the day- plans the week before
Try to stick to these time slots
…And if you follow him on social media you will see how often he's off on holiday in some sunny part of the world!
Top Tips
---
40 mins
1- Work on yourself- you are in charge of changing your own life i.e. read 10 pages of a book each day, listen to audiobooks/ podcast when you're driving
2- Don't wish your life away. Always something that you're working towards and wishing to have something else or something bigger. Being content and happy with your life NOW
What if you woke up tomorrow with only the things that you are grateful for yesterday?
3- Start looking at the lifestyle you are willing to live. If there's something you want to do, find time to start doing it. You don't always have to be something that you don't want to be. You must be intentional. You can't just think about it then watch Netflix and drink beer every evening. 
You have to put the time and effort in. It won't magically happen but you'll need to stay the course. 
If you want to just sit on a beach working 5 hours a week, how can you do that? 
Reverse engineer your life!
Chances are if you're like me then you've never really given this much thought. If you're not sure where to start then check out "Why Make Time Online? Financial Independence Retire Early Blog".
Action
---
Meditate!
Try it if you've never given it a go before…
If you already do it become more intentional with it. Remember 10 minutes a day is more important than a 1-hour session once a week. 
Focus on creating the habit, then the duration and how you do it can be tweaked afterwards. 
Try out these apps if you'd like some guided meditation or simply YouTube "guided meditation":
Headspace (10, 10-minute sessions for free)
Calm (7-day free trial & free for teachers)
Check out the book that Barry has been reading (we've just started listening to the audio version and it's pretty eye-opening!) Joe Dispenzer- "Breaking the Habit of Being Yourself"
Links
---
Connect with Barry on any social media channels:
Summary
---
Barry Nelson knows a lot about managing his time. Any parent with two young children would vouch for how challenging this can be by itself. 
Throw in 3 businesses to run and you've got yourself a full plate right there!
The more you listen to this podcast the more you will realise that Barry is solution focused and has actually created a lifestyle that he wants for himself and his family. As time goes by he is solving bigger problems and creating more time for his family to enjoy together. 
Here are my top 5 takeaways from this podcast:
Work on yourself
Don't wish your life away. Be grateful for what you already have.
Think about the lifestyle you want to live, then figure out how to live it!
Work smart, not hard
Be open and honest about what you're doing. You will start attracting more like-minded people into your life.
What was your main takeaway from this podcast?
Keep changing for the better,
Mike
P.S. If you have any experience of meditating or are interested in starting please feel free to drop a comment below… and if you have any other habits you use to manage your time it would be great if you could share them too!
P.P.S. Interested in creating a lifestyle that you want to live, but not sure where to start? Watch this short video about my #1 recommended program…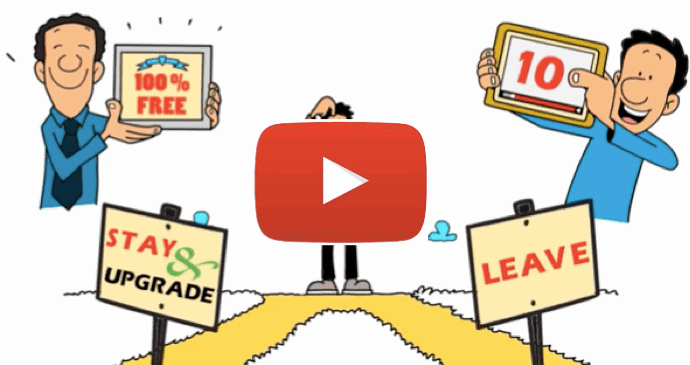 "To help others live the life they want by showing them it is possible"   

Mike, Make Time Online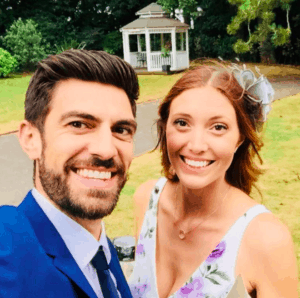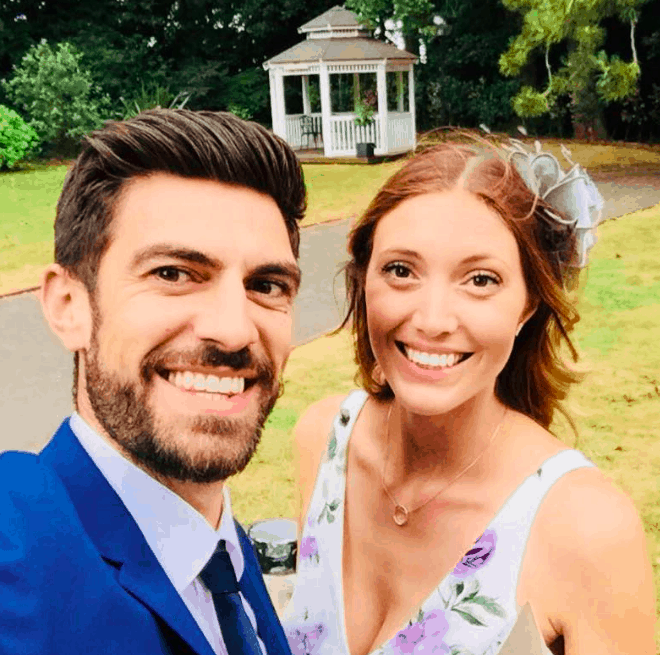 Hi, welcome to Make Time Online!
This is a place where you can follow my online journey into finding a way to make money online to create more time in my life. The journey will include different programs that I try out and tips or training that I find most useful.
My Story
---
I have been living a life following "the script". I grew up in England, went to school, university and then got a job as a teacher. I bought a house and got married (obviously the best decision of my life as my wife, Sarah, is possibly the greatest human being on the planet and a big reason as to why I'm starting this!)
But I've always felt like there is more to life than just waking up and going to work for someone else.
We were sitting in my parents living room in August 2017 when I said to Sarah, "do you fancy writing a blog with me?"
I didn't realise what the impact of those few minutes on that sofa would have…
Finding Success
---
We have always loved adventures and exploring the world, so we decided to teach internationally… We now live in Qatar, with summer all year round and South East Asia a short flight away.
This has created soooo many opportunities for us in our personal lives but also in our financial lives.
We now own a property investment company in the UK and have met some people who are literally "crushing it" (stealing the words of Gary V).
The thing we have noticed about all of these successful people is that they are completely normal.
No different to you and me.
No SUPERPOWERS.
Nobody comes from a family of MILLIONAIRES or can do extraordinary things.
They are just ordinary people who use their TIME much better than I have ever done.
Lightbulb!! (in the voice of Gru from Despicable Me…)
---
There was something else in common about these successful people we started to meet and spend time with…
They all earnt passive income.
To me, passive income means spending time today that pays you over and over again… even when you sleep… or sit on the loo!
The two main ways that I have seen to make PASSIVE income are:
Property (mainly because we went on property investment courses… go figure!)
Making Money Online (or an online business).
So back to that day sitting in the sun on the sofa in Essex, the day before we flew back to Qatar…
I spent 10 minutes searching for how to create a blog.
PING!!
WordPress jumped out at me, so I set up an account.
A few minutes later… 
Voilà!!
We hopped into this mysterious world of "blogging". I have since "met" (online) some amazing people who are not only doing this full time… but are earning MILLIONS of dollars a year.
If you're anything like me, you're probably thinking "Yo bro… I don't want to sit in front of a computer screen all day!" or "I don't even know how to change a lightbulb, let alone do techie stuff!"
The fact is you don't NEED to do this to make money online.
I have learnt so far that you definitely do NEED to put in TIME and EFFORT… but there are systems that you can put in place or people that can do things that you don't want to.
Plus… are you telling me that you've never put TIME and EFFORT into your job?
Without a doubt, the Internet is the best place to put in TIME if you'd like to get paid over and over again.
Why I Want to Help
---
I have become aware of how many people have problems that could be solved by 2 things:
TIME and MONEY.
Going to school was always a bit of a nuisance growing up… It got in the way of playing sports and seeing my friends!!
Seeing education as a teacher has made me realise what a disservice it does for children in today's information age.
Knowledge is money today.
Yet schools channel people into getting a full-time job.
Full-time jobs take away your TIME… and it's pretty hard to increase your MONEY.
The worst lesson we pick up from school is trading our time for money i.e. go to work and get paid for the amount of time we put in instead of the quality of our work or value we add.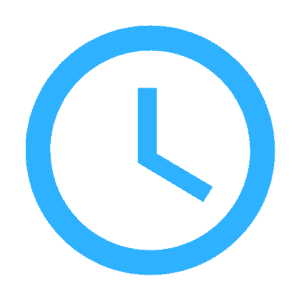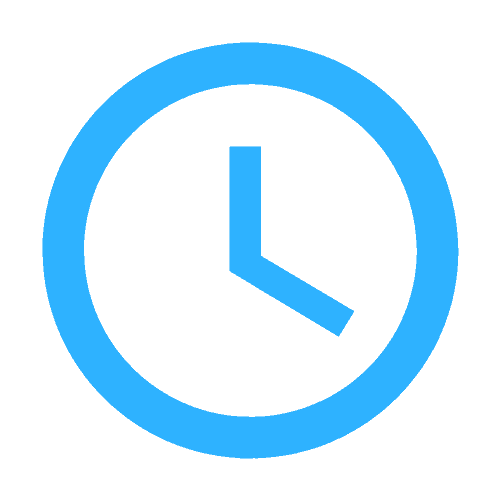 I told some colleagues a few years ago that I wanted to change the WHOLE education system. After the mocking that you would expect from a bunch of PE teacher's someone asked, "but how?"
… well, this website is "the how".
Our learning doesn't stop when we leave school… Remember guys every day's a school day!
Make Time Online's Mission
---
The number one goal of this website is to show you a way that you can make money online.
It is possible and it is being done by normal people all over the world. It does not require ridiculous amounts of money to be able to do it… and no you don't need to code!!
I'd love to hear from you and what your story is.
Keep changing for the better,
Mike Beatty
p.s. Find out more about the program I am using and would HIGHLY recommend to anyone interested in making money online.