In the spirit of full transparency, know that this YouTube Secrets Review contains affiliate links. This means if you make a purchase through these links, I may receive a small commission at no extra cost to you. Click here to read my full disclosure policy.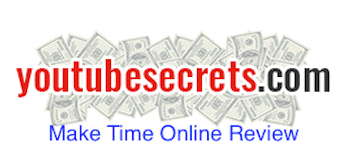 You probably know that it's possible to make money on YouTube.
Most people know this but just are not sure exactly how. Well, YouTube Secrets promises that you can make $10,000 a month without ever having to record your own videos.
This YouTube secrets review, with video, will reveal the truth and expose the program for what it truly is.
YouTube Secrets Review- The Overview and Rankings
---
Name: YouTube Secrets
Owners: Mike Williams (or Bob Frances… Unknown! 0 out of 100)
Website URL: youtubesecrets.com
Type: Make money on YouTube
Training: 10 out of 100
Success Stories: 0 out of 100
Price: $1 for a week then $27 a month
Maketimeonline.com Rating: 3 out of 100
YouTube Secrets Pros and Cons
---
Pros
Promotes the power of YouTube (which is legit)
Money-Back Guaranteed
Cons
Outdated
Fake testimonials
Basically "stealing" other people's videos
You need 1,000 subscribers, 4,000 hours of watch time each year to qualify for Adsense (you'll never reach this from crappy videos)
What does YouTube Secrets do?
---
It claims to be a program that will teach you exactly how you can make $10,000+ per month with just a few minutes of work each week.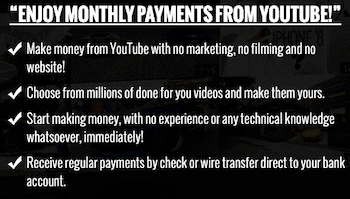 All this and it involves no filming or technical knowledge whatsoever!
Sounds pretty good right?
Well, let's dig in a bit deeper…
What's Inside YouTube Secrets?
Great question amigo!
The answer is a load of training videos and lots of random "bonus" material for you to spend hours looking at. I found this pretty good YouTube video, which shows exactly what you get inside.
(You only need to watch from 4 mins to 8 mins to see inside)
As you can see there's really just a load of videos that show you how to use their technique.
The idea is you can find "creative commons" YouTube videos, which just means you can use these videos in any way you want.
So you don't need to record anything you can take these videos and "repackage" them to create content. So you certainly will learn a thing or two about YouTube.
However, I can almost hear your mind saying…
Is YouTube Secrets a Scam?
---
The simple answer is yes, YouTube Secrets is just a scam.
The longer answer is below…
There are two main ways an online course can be a scam:
Take your money and run off into the sunset, never to be heard from again
Provide some information but it doesn't live up to their promises
It will chuck a load of information at you, but will it help you make $10,000 a month?
Absolutely not!

Just to be fully transparent with you, I have not purchased this program myself.
I have researched the website, testimonials and information on the Internet to get to the bottom of what this program genuinely does. This is because I have been burnt from programs just like this in the past and I want to prevent others from making the same mistakes. If you'd like to learn more "Ways to Spot an Online Marketing Scam" then click the highlighted text.
Related content:
YouTube Secrets Red Flags
---
Here are some of the bad parts of YouTube Secrets that you should be aware of…
Key Terms:
Black Hat Methods – Using lies and unethical methods to make someone buy something
White Hat Methods – Being honest and genuine to help people make informed decisions about purchases
Affiliate Marketing- Connecting a customer to a product they are looking for and receiving a commission for doing so
Red Flag – A warning sign
#1 Fake Owner
---
So here is Mike Williams the "owner".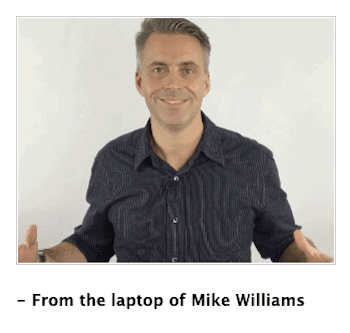 However, this picture seems to pop up around the internet in other places. Suggesting this guy is just an actor who gets paid to create videos for people for money.
Now, if you had created a system for people to make $10,000 a month, don't you think the real owner would turn up?
#2 Fake Testimonials
---
It doesn't get much better with the testimonials either…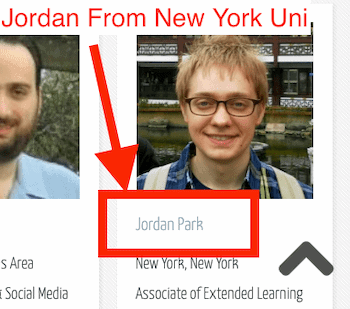 Many of the pictures from testimonials are just generic stock photos that are used elsewhere on the web.
In fact, searching for real users reviews it's hard to find anyone that has had success with the system! Again if you had made $10,000 a month from using this program that costs $27 per month, don't you think you would let other people know?
#3 Outdated- You Can't Use Annotations on YouTube Today
---
It's just so old!
The videos and content are so out of date. Most of it recorded in 2016. A lot changes in 3 years in the online world, so most of this training is now just junk!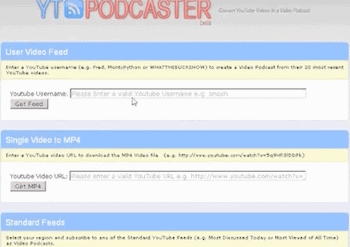 It will be hard to use a lot of the training as some of it doesn't even exist on YouTube anymore.
#4 Monthly Membership For What?
---
The inside area doesn't really provide you with anything other than the information.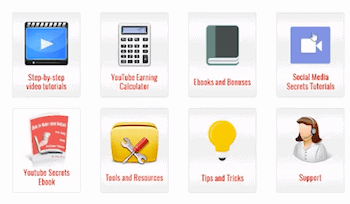 Once you get the information there's not really any need to stay subscribed to the system any longer.
There's no forums or community or anything being updated so $27 a month is an absolute rip off.
#5 A Load of Random Information Thrown at You
---
There doesn't seem to be any logical order or tasks for you to complete.
The inside of the training looks like they have tried to throw as much information at you as possible to make it seem like they are providing you with something.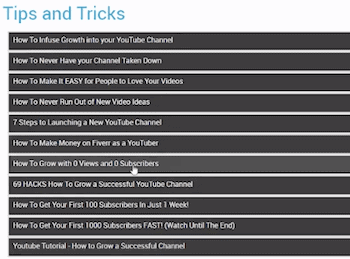 Less is often more when you are learning and a step-by-step approach works much better.
#6 You'll Never Make any Money From This
---
Here's the truth…
You need 1,000 subscribers and 4,000 hours of view time every year just to get accepted onto the YouTube advertising account.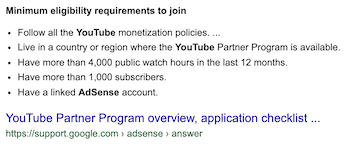 This is much harder to achieve than slapping together some random videos you find online and repackaging them as your own.
YouTube is growing all the time and only the best online marketers have success on there anymore.
Maybe this used to work a few years ago, but in 2019 and beyond it will not work.
Related content:
My Opinion – YouTube Secrets
---
Here's my opinion…
There is no way this program is worth trying out. You can learn so much of this stuff for free on YouTube and there are way better courses that exist.
If you are interested in making money online there may be another alternative for you…
An Evergreen Online Strategy That Brings You The Money
---
It wasn't that long ago that I was still trying to figure out how it's possible for people to make money online. I wanted to find a training platform that had a few things to help make passive income online:
Taught me step-by-step what to do (I knew nothing about online marketing)
I could work on when I wanted (I was still in a full-time job)
Didn't cost a fortune to start and maintain
Didn't need me to sell stuff to my friends and family
It was in September 2018 that I found Wealthy Affiliate… and in September 2019 I quit my full-time job.
The best thing about it is:
It's free to start
Customers are brought to you that are already interested (just think about how you found this review… there was no money or time spent from me promoting this!)
You get me as a personal coach to help you on your journey
When you try out this program you will see why so many people recommend it.
No credit card details required– check out the bonus at the bottom of this page
YouTube Secrets: The "MakeTimeOnline" Final Word
---
To sum up this YouTube Secrets review, it is not worth wasting your time or your money on.
The program is full of outdated and old techniques which won't work in 2019.
Keep changing for the better,
Mike
P.S. Since you're still here, I'm going to assume that you are interested in making money online to free up your time. So check out my review of my #1 recommended program and join the form below to get some great freebies, including a 1-1 chat with me…