There may be affiliate links in this time is more important than money podcast, read the full disclaimer here.
So it's Make Time Online's first podcast! 
I plan to release one podcast a week every Thursday (that's my accountability right there!)
Things it will include:
Personal finance tips
Investing tips
Make more time tips
Interviews with people living life on their own terms
An actionable step at the end of EVERY podcast 
Sometimes it will just be me, but there will also be some amazing guests on here. 
The aim is to keep it concise and to the point to give you as much value as possible and fit it into your life.
Listen to it now on your favourite way to listen to podcasts!
"The Script"
---
I've lived a life following "the script" of life.
I went to school, University, got a job 
Related Articles:
Kaizen Principle 
---
Kaizen= Change Good (in Japanese)
Making small changes for the better has had one of the biggest impacts on my life. 
The biggest change was to read 10 pages of a book every day.
If you can do this that equals 10 books in a year. 
Imagine if you read 50 self-improvement books over the next 5 years. 
Just think what knowledge you will gain and what you're life could look like. 
NETime
---
Utilising random patches of time in daily life. 
Listen to podcasts or audiobooks from some of the most successful people in the world whilst you work out, shop, cook, clean do the gardening etc.
Remember time is more important than money!
Related article:
Successful People 
---
Looking at some of the most successful people it can be hard to relate to them.
However, almost all of them are completely normal.
They have just used their time better over the years. 
Action! 
---
Read 10 pages of Rich Dad Poor Dad today!!
Click here to buy the book on Amazon now.
See for yourself what you will learn from it.
If you already are in the habit of reading can you find a way to make some extra money by next week?
Sign up to this online survey site to easily make $5 or more by next week.
Can you sell something that you don't need in your house on eBay, Gumtree or Amazon? (clothes, furniture, old phone, laptop etc.)
Related article:
Rich Dad Poor Dad Review- Where it All Began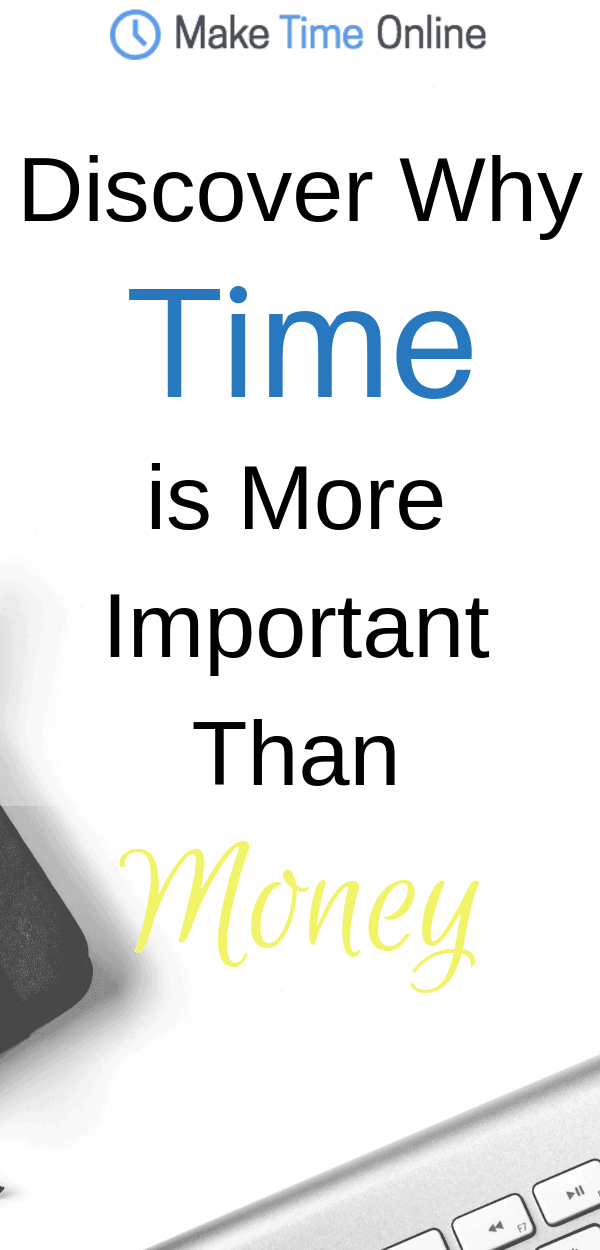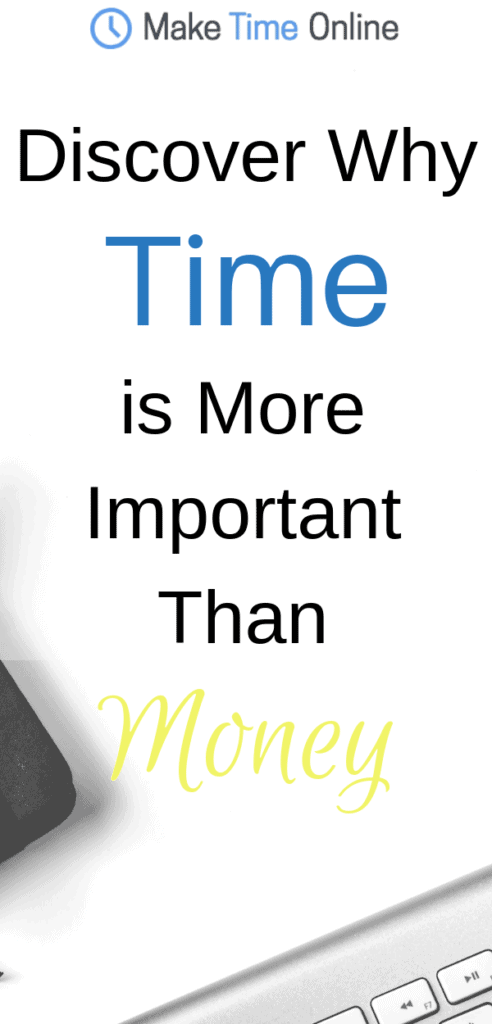 Time is More Important Than Money Summary
---
It's all about creating good habits.
Don't try to create a business overnight or read a whole book at the weekend. 
Chances are you won't carry on with it because that's hard to do!
Slowly build good habits into your life. 
And always remember
Time is more important than money
Keep changing for the better
Mike
P.S. If you have any questions or thoughts please feel free to drop a comment below… or send me a message on WA here