In the spirit of full transparency, know that this podcast on your mission, vision and values contains affiliate links. This means if you make a purchase through these links, I may receive a small commission at no extra cost to you. Click here to read my full disclosure policy.
Hey time seekers! (I'm trying out this for a "tribe name", what do you think?)
It's time to really think about your mission, vision and values with Saif Derzi, a 27-year-old property investor.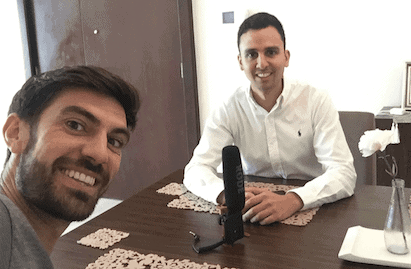 Here are some of the achievements Saif has to his name already:
Built a £1.5 million property portfolio in 2 years
Earns £10,000 per month cashflow (profit)
Turned over £400,000 in one year with a pharmaceutical business
If there's someone that really understands success, it's Saif.
We chat about…
The 6 business models that exist and which one may be best for you
The importance of working out your own mission, vision and values
What everyone should do today to get moving
What Saif would tell himself if he could time travel
With that being said, shall we?
Saif's Background
---
2 mins
During this section you'll hear us discuss:
Saif's background in the Pharmaceutical industry
What Saif noticed about the industry and what he saw for the future
How he found opportunities to create a business himself
How Saif started distributing products to 12 countries
That Saif found it possible for him to live life on his own terms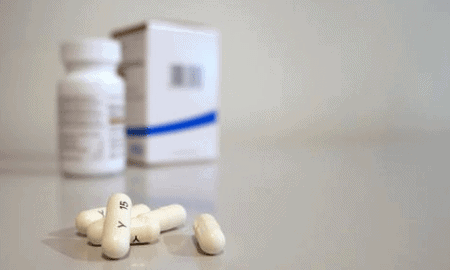 Now, I can almost hear your mind saying…
How Can "Normal" People Start Living Life on Their Own Terms?
---
8 mins
Saif gives his opinion on what anyone can do to get started with either their own business or side hustle.
Find a way to connect people.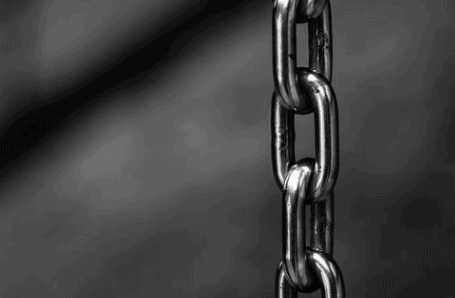 Can you find people that offer a service or product that other people are looking for? Why hello affiliate marketing… is this starting to sound familiar? Check out "Does Affiliate Marketing Online Really Work?" for more info on this.
After you listen to this section you will realise it's not about how much you know or even who you know.
Mission, Vision and Values
---
9:30 mins
This is the part where Saif shares his tips on finding your mission, vision and values including:
How he trasitioned into creating his own business
How other people can figure out their own values and vision. Check out the book he read "The Value Factor" by Dr John Demartini.
What his personal top 2 values were
Why Saif started living life more frugally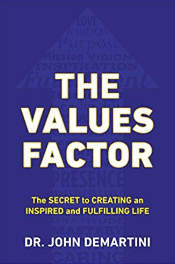 Little by little you will notice that everything we do in our life is formed by our values. So spending some time figuring out what is really important to us may just be worth it!
Saif actually had some very similar thoughts on frugality (hint it doesn't mean stingy!) Read "How we Save £30,000 a Year and Travel as Teachers" to learn more about these thoughts and help you get your finances in check.
Property
---
14:30 mins
This is the main course with meat and gravy. Saif has built up an incredible portfolio since 2015, and he's really only done it in about 2 years.
You'll hear us chat about…
How and why Saif started investing in property
Why "Homes Under the Hammer" hasn't destroyed Auction Sales for Saif
The importance of due dilligence
A property that Saif bought in 2018 for a third of the price it sold for in 2007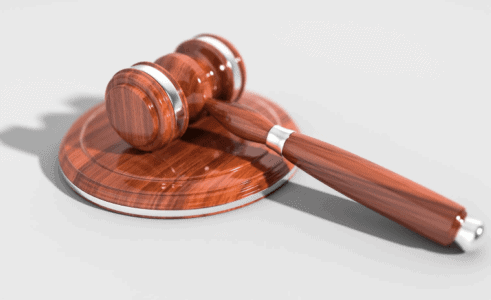 As you absorb this information you'll see opportunities that exist in your life already.
6 Different Business Model
---
21 mins
Get ready for the juicy value adding part… there's some great information provided from Saif here!
You'll notice there is a difference between a business model, strategy and tactic.
Trading Business
Sourcing
Investing
Management
Service
Information
Listen closely to this part as each model has advantages and disadvantages. Some are more passive than others and as you will learn there's really only one long term business model (I'll give you a clue… it's in bold above).
You also get to see how bad my short term memory is here!… it was just like being back at school 😉
Check out Saif's YouTube video below for more detail about this…
Saif's Lightbulb
---
31 mins
This was one of my favourite parts of this podcast as I found it was really honest and quite eye opening.
Saif managed to achieve his main values of…
Success
Sustainability
Financial Freedom
But at the time he thought his main value was to have the freedom to sit on a beach and do nothing. Find out how he realised what his true values were and check out "Why Make Time Online?" to see more detail about my own values.
If Saif Had a Time Machine… Top 3 Tips for Himself
---
35 mins
If he could jump back in time like Marty Mcfly, this is what Saif would have told himself:
Build a personal brand sooner
Have a bigger safety buffer (he found himself asset rich and cash poor too often)
Spend more time figuring out his values sooner
Now I would like to help you experience working out your own mission, vision and values yourself.
Action
---
41 mins
The only action today is to spend time thinking about and writing down your own values.
I'm not going to go into too much detail here otherwise it could be an epic podcast shownotes. But check out "How to Write Your a Personal Mission Statement in 3 steps" which will go into more detail about how you can work out your own values.
Links
---
I completely forgot to ask about how you can contact him on the podcast! Sorry Saif!
You can find him on:
Mission, Vision and Values Summary
---
To sum it up, Saif is one cool cookie!
He knows how to decide what he wants and continually finds ways to get it!
Build a personal brand sooner
Safety buffer
Spend time figuring out his values
Start now, get perfect later
Sustanability is key to success
One last littel golden nugget for you… Saif also mentioned how doing what he does now doesn't even feel like work. If you can find something that you enjoy, and help other people get what they want, then it can only lead to good things.
Drop a comment below with your favourite business model.
Keep changing for the better
Mike
P.S. If you are interested in making money online to free up your time, check out this 1-minute video to see more information about my #1 recommended program…