Someone might have told you about a a work-from-home opportunity to earn good money. And you started searching for yourself.
You then stumbled on Pampered Chef.
But you don't want to immediately believe it and invest some good money on it, which is why thought for yourself… is Pampered Chef a scam?
To stop you from thinking about it day and night… I'll say that Pampered Chef is not a scam.
So does this then mean this one is a legit opportunity to make money from home? And is this enough reason to leave your full-time job?
This accurate, updated, factual, and unbiased Pampered Chef review is answering all these question. I researched a number of helpful videos, images, and the pros and cons so you can come up with the right decision.
Pampered Chef review: The overview and rankings
Name: Pampered Chef
Founder: Doris Christopher
Type: Cookware MLM
Products (Including Pricing): $40 to $500
Success Stories: 30/100
Price To Join: $99 to $259 + $150 monthly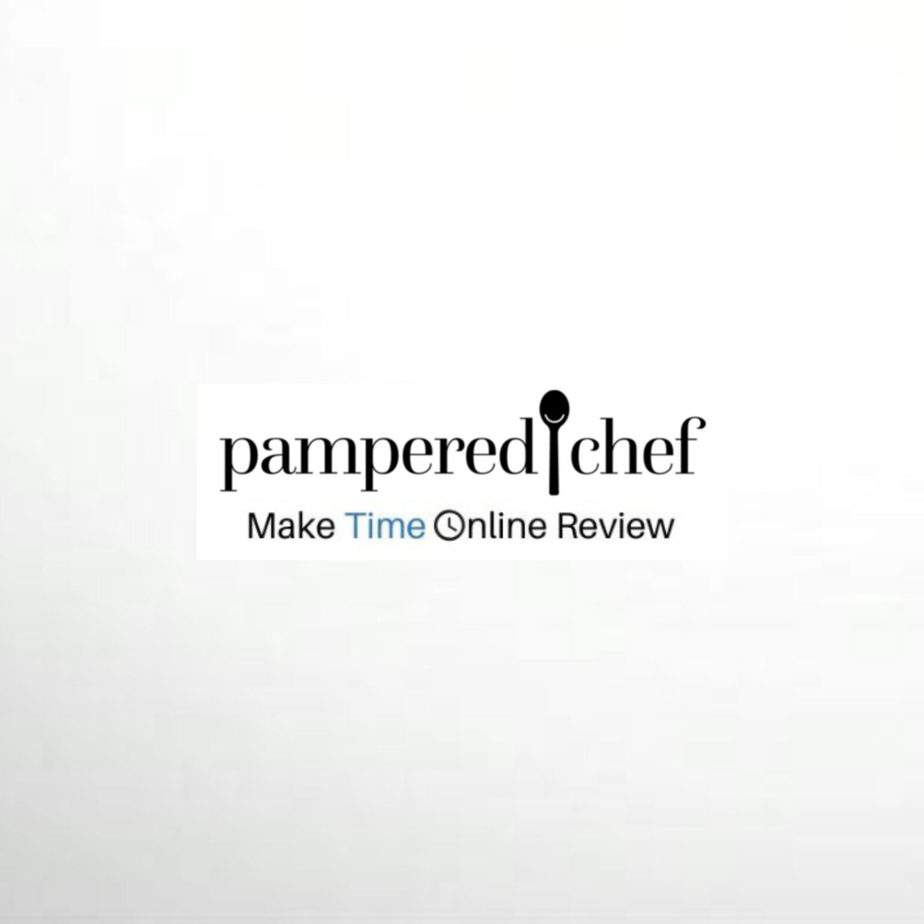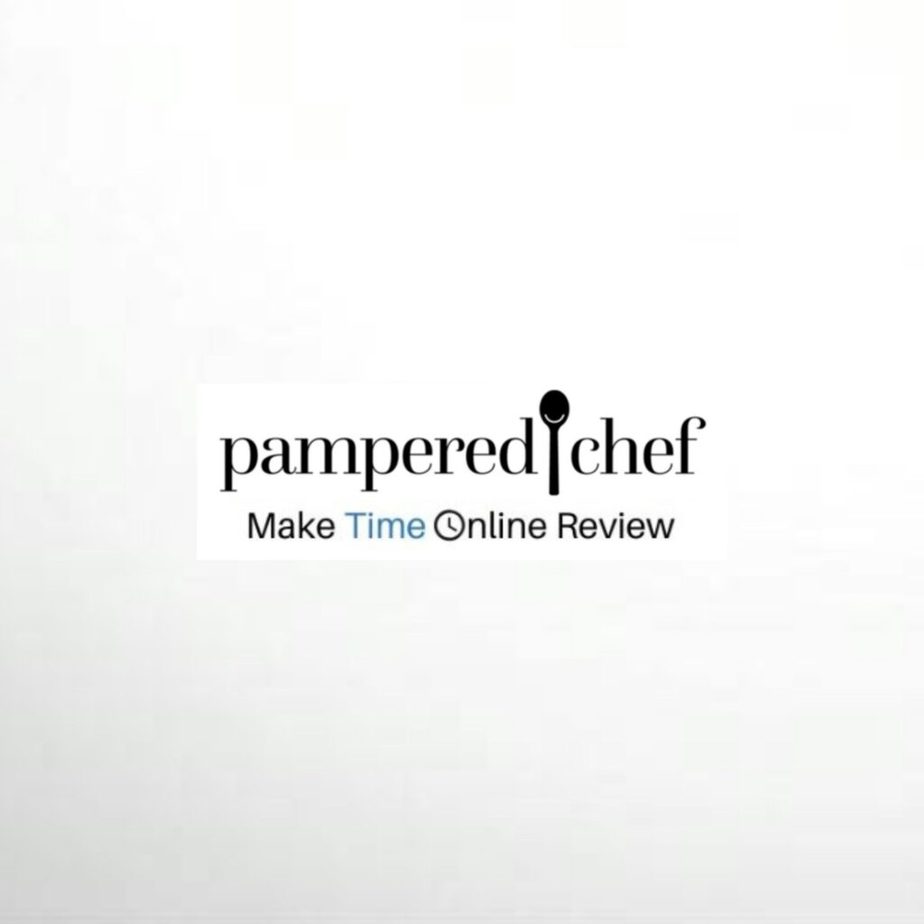 Pampered Chef Pros
Positive product reviews
Long presence in the industry
Pampered Chef Cons
Expensive products
Hidden monthly costs
Is Pampered Chef a pyramid scheme in disguise?
Downward trend
Summary:
Pampered Chef is an MLM company that sells various kitchen utensils and cookware products. They also have a business opportunity where anyone who wants to make money can join and become a member. This then lets them sell their products and earn money.
Make Time Online Rating: 30 out of 100
Recommended: No
What is Pampered Chef?
Pampered Chef is Multi-Level-Marketing that sells various kitchen accessories. It was founded by Doris Christopher in 1980.
Doris was an economics teacher who was passionate about cooking and anything about the kitchen. This led her to start her own company because she also wanted to provide everyday people essential kitchen product. Examples of these are kitchen tools, food products, cookbooks, and small appliances.
Pampered Chef has already grown into one of the most distinguished cookware and kitchen brands around the globe. It even operates in many countries including the USA, Germany, UK, Canada, and Mexico.
Their main headquarter is located in Addison, Illinois.
Check out this 1-minute video to have a better grasp of this kitchen MLM company…
But why are many people asking…
Is Pampered Chef a pyramid scheme?
No, Pampered Chef is not a pyramid scheme.
The members earn money by selling different kinds of kitchen products without being forced to recruit members.
But even if that is the case, a better question to this is… Is Pampered Chef a pyramid scheme in disguise?
What is a pyramid scheme?
A pyramid scheme is a company or organization that is paying members for recruiting other people. This is the main focal point instead of selling services or products.
Many countries have already banned these because it is impossible for members to make money just by recruitment.
Check out this Wikipedia diagram to know what these pyramid schemes are…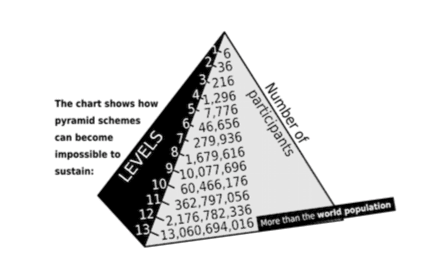 Members who make the most money are those who are working full-time recruiting people into this MLM business opportunity.
But if you look closely at the diagram, you can see that you'll will just run out of people to recruit in the long run.
You can learn more about how you can spot a pyramid scheme by checking out this 5-minute video…
And why…
Success is rare with Pampered Chef
Success is difficult to achieve if you are in an MLM company like Pampered Chef.
Did you know that 91.87% of Pampered Chef members lose money?
And to make things worse, statistical reports state that between 72.5% and 99.9% of MLM members lose money as well.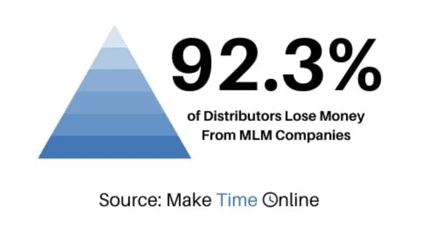 This happens because MLMs always have a "sales quota." This forces members to sell a certain number of products to stay active and earn commissions.
If you can't reach the quota, then you must buy them yourself if you want to earn any company incentives.
This is why MLM members are losing thousands of dollars before they can recruit.
That's just a big turnoff…
Ready to make passive income online?
Hey, I'm Mike.
I created a passive income online within a year. I had no marketing skills or online experience when I started.
How does Pampered Chef Work?
Pampered Chef sells kitchen products just like cookware, tools, equipment, and cook books.
They also offer the average person an earning opportunity to work from the comforts of their own home. These guys then just buy their products at cheaper prices and then selling them at higher retail prices.
It sure seems like a win-win at first glance.
But if you were to analyze the situation deeply, you'll see that Pampered Chef is just smart in saving huge costs on marketing campaigns. What they do instead is just let their members do all the hard work in advertising and promoting their products.
Let's then dive deeper into…
Pampered Chef products
It is necessary to know the products sold by Pampered Chef before you even think about joining them.
This gives you a better insight on what you're actually selling. Talk about increasing your chances of success!
Here are their best-selling products:
Nonstick Grill Pan & Press Set ($230) – A titanium-reinforced electric grill set that features a four-layer nonstick coating. It's also PFOA-free that allows even heat conduction and consistent results.
Deluxe Electric Grill & Griddle Set ($433) – An electric grill that includes a cooking probe that can cook open or closed. It comes with a nonstick and PFOA-free design.
Stainless Steel Tool Set ($48) – A kitchen tool set made from premium stainless steel. It includes a spoon, ladle, and fish spatula.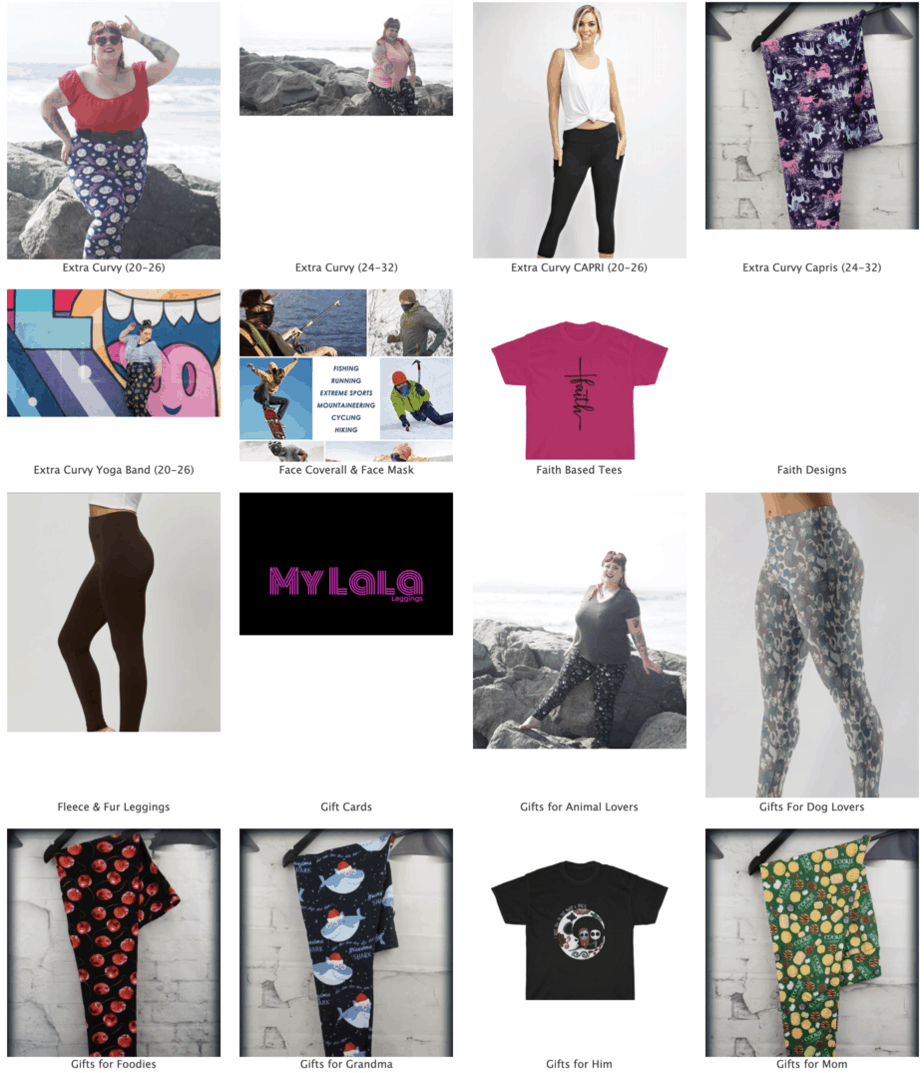 Sounds special?
Well, hold up. Because there's nothing really special about any of these!
In fact there are already a lot of MLMs that sell very similar products with Pampered Chef. Here are some of the most popular ones:
Check out this 2-minute video about their products…
Let's then talk about practicality. So…
Can you make money with Pampered Chef?
Yes, you can make money from this MLM.
But it's just dificult to make good and bountiful earnings from Pampered Chef.
There might be some who earned a few bucks. But that income is just so small, you can even compare it to something that is just slightly higher than minimum wage.
And they do this even if they are working like full-time sales managers! They just exhaust themselves too much just to earn a few bucks.
Pampered Chef doesn't even have an income disclosure to prove that their members actually earn!
How to make money with Pampered Chef
There are 2 things to do to earn some money from Pampered Chef:
Sell their products such as kitchen tools, appliances, etc.
Recruit members into their MLM program and earn commissions from every downline sale
But note that you can only earn from the sales made by your recruited downline members. This doesn't happen via recruitment. That's how these guys avoid being labelled as a pyramid scheme by the authorities.
And… what about the costs?
How much does it cost to join Pampered Chef?
There are 3 package options you can choose if you want to join Pampered Chef. These are:
Starter Kit ($99) – A beginner package that includes basic tools worth $400.
Deluxe Kit ($159) – An intermediate package that includes basic and advanced tools worth $700.
Ultimate Kit ($259) – A premium package that includes advanced tools worth $1000.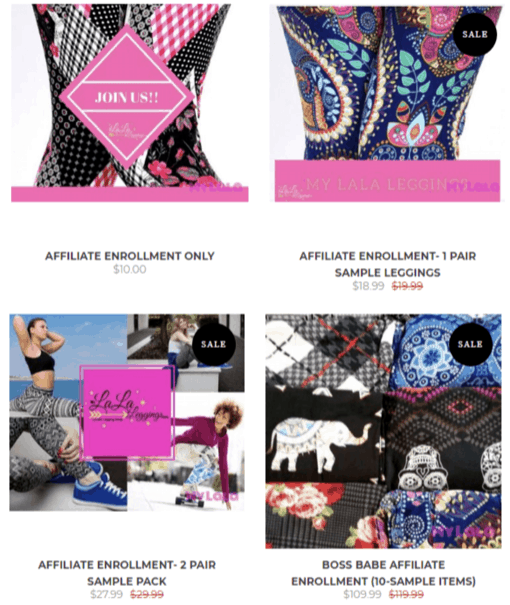 Sounds interesting? For sure it is. That's why they're called MLMs in the first place. They're all about enticing people and making them drool and want to join to become members.
Then comes their…
Pampered Chef compensation plan
MLM companies always have confusing compensation plans. They do this so that people will think that there are many ways to earn money, even if the fact is there's just a few! Don't worry, though, as I'll simplify things for you.
Here are the ways you can earn from Pampered Chef:
Personal commissions – Earn 20% to 25% commission for every product you sell
Downline commissions – Earn 3% commission for every product that your downline members sell
Recruitment commisisons – Earn 10% commission every time you recruit a new member.
In simpler words…
There are just 2 things you should and can do. And these are:
Selling Pampered Chef products
Recruiting members into Pampered Chef's business opportunity
Check out this 2-minute video discussing their compensation plan…
But why do many still ask this age-old question you surely have heard of before…
Is Pampered Chef a scam?
No, Pampered Chef is not a scam.
The company has been in the industry for more than 40 years. They have also expanded their operations into different countries and is now offering more products.
But the catch is that many are disappointed to know that they lose more money instead of earning. This is why many say that Pampered CHef is a scam.
The next section of this in-depth and accurate MLM review will help you decide for yourself if this MLM is for you or not…
What I like about Pampered Chef
Key Terms:
Pyramid Scheme – recruits members via a promise for payment from recruiting others into the company rather than providing a product
Affiliate Marketing- Connecting a customer to a product they are looking for and receiving a commission for doing so
Red Flag – A warning sign
#1 Positive product reviews
Many people are satisfied with the products that Pampered Chef sells. This is proof of their quality products and service.
Here is an example of a review that comes straight from the customer herself…
As you can see, this customer is very happy with their service. And she's just one of the many out there who are happy with the company's products and service.
#2 Long presence in the industry
Pampered Chef has been operating since 1980. Not many MLMs survive that long. In fact many just last for 2 to 3 years before they get bankrupt.
But not Pampered Chef.
This just shows that the company is here to stay. It has also become one of the pioneering MLMs in the industry, that has led to the creation of many more kitchen utensils companies…
What I don't like about Pampered Chef
They might have a number of pros, but their disadvantages still outweigh all of them.
#1 Expensive products
Pampered Chef sells kitchen utensils, tools, and appliances that are just way too overpriced.
Just take a look at the other brands sold in Amazon…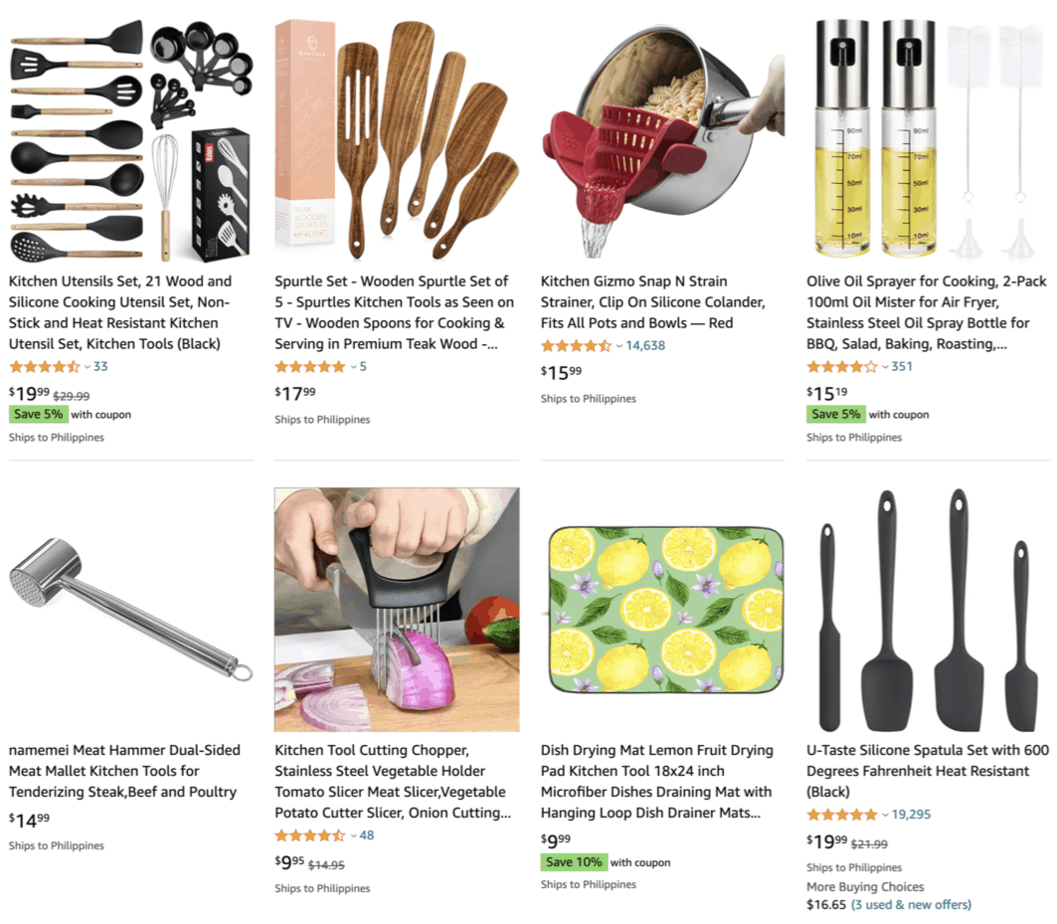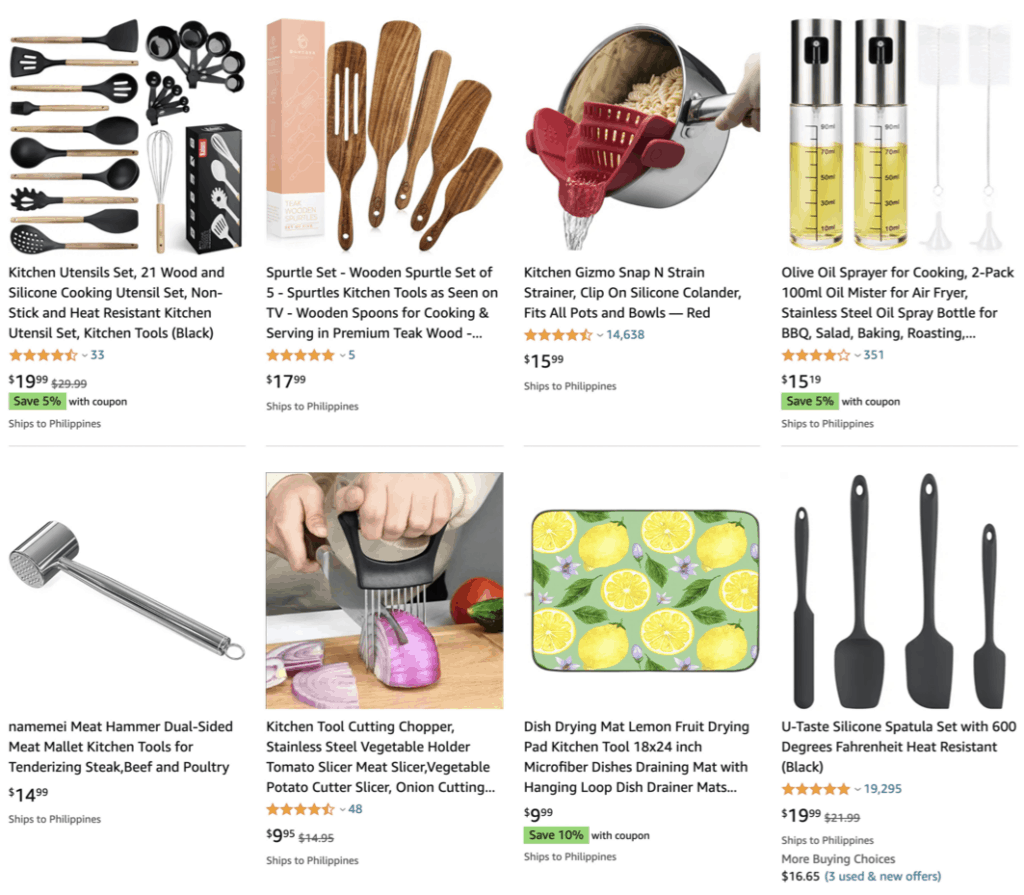 As you can see, these are way cheaper compared to the $50 to $400 kitchen products that Pampered Chef sells…
#2 Hidden monthly costs
Unknown to many, Pampered Chef has a sales quota of 150 PV. This PV means personal volume and is another way of saying that you should sell $150 worth of products every month to stay active and earn.
If not, then you can't get any money. But there's a way to this, and that is by buying the products yourself! That just defeats the purpose of why you want to make money, right?…
#3 Is Pampered Chef a pyramid scheme in disguise?
Pampered Chef is not a pyramid scheme. But it can be called as a pyramid scheme in disguise…
Why? First off, is you have to recruit people to earn money. It's alright if you just sell and don't recruit. But you can't get enough good money if that's the case.
Here is a diagram that gives you a clearer picture of their system.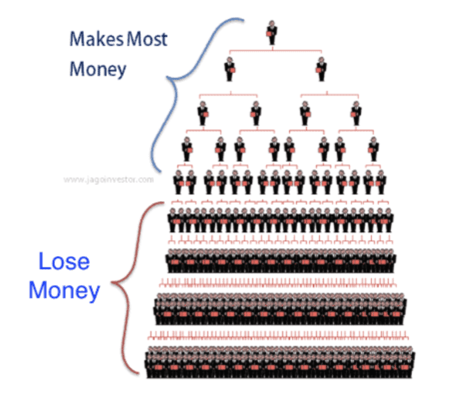 You can see that the people on top, who are most likely the founder and the first members, are the only ones who earn lots of money. And it's very likely that you're already at the bottom part.
#4 Downward trend
Here is what I found in Google trends…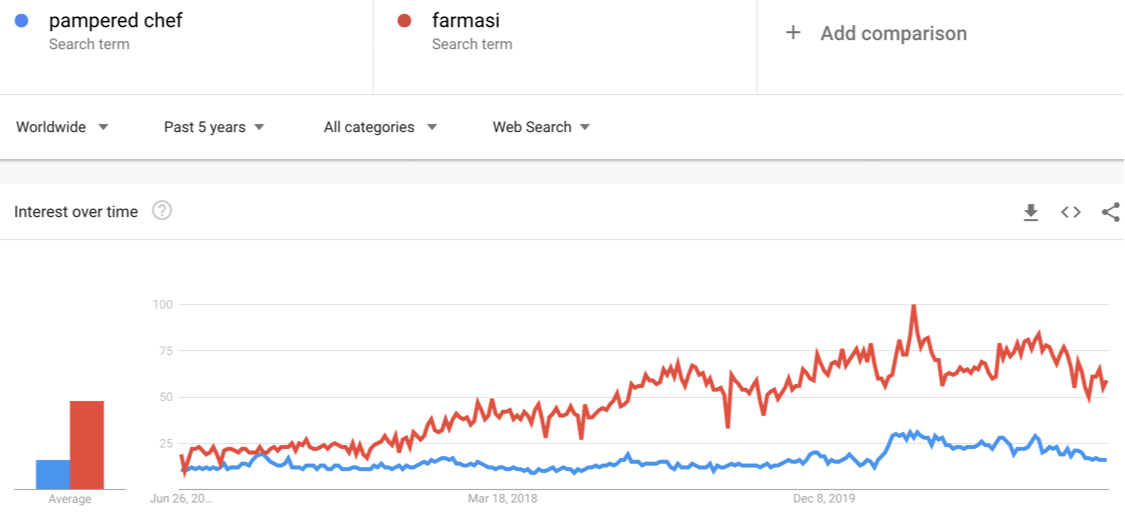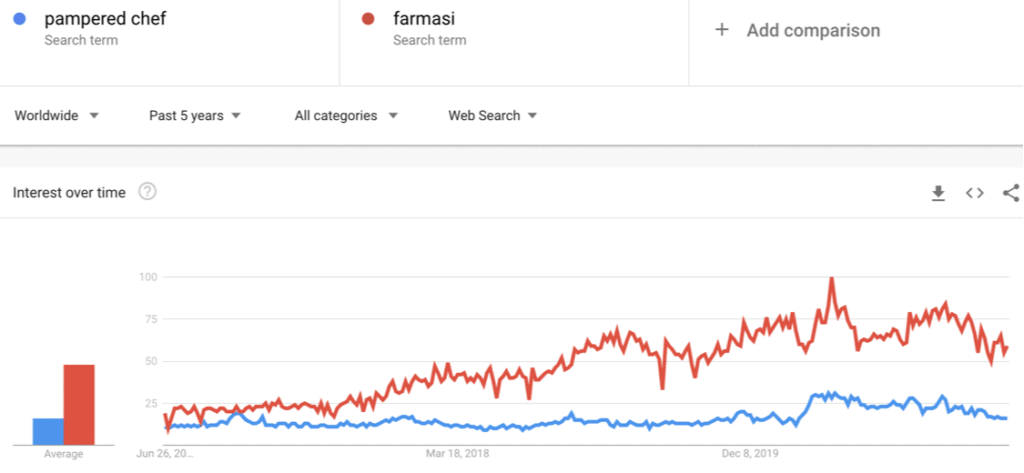 As you can see, Google Trends shows that not many people are searching for Pampered Chef. This means that you'll find it hard to sell their products knowing that not many people are interested in it.
You can also compare it to Farmasi, another MLM which is more reputable well-known, and you'll see the huge gap.
Ready to make passive income online?
I've created a growing passive income online with no previous marketing skills or online experience…
I've made a special video for you to explain exactly how I did this.
My opinion – Pampered Chef
Pampered Chef is a legit MLM company that has been operating for more than 40 years, has multinational members and branches, and sells legit kitchen products while offering a legit business opportunity.
But you need to focus on recruiting people and enticing them to join the MLM in the hopes of making riches. When you already know that this isn't going to happen…
There are many more better business opportunities out there that are better, more legit, and offers better chances of earning, you can try now…
How I make passive income online
MLMs are not scams or illegal. However, I'm not a fan of them because of the restrictions to the expensive products you have to promote.
Once I learnt about affiliate marketing, I realised it's a far superior business model because:
You can promote anything you want and truly own the business
You never need to sell to friends and family
It's completely free to start
In 2018 I had no idea what affiliate marketing was.
But I went from a full time PE teacher to making a passive income online within one year…
If you want to discover how I did it then check out this special video I created which explains exactly how. You can also get your free 7-day bootcamp to get started.