Most digital entrepreneurs seek ways to improve their digital marketing experience. But, they failed to learn one essential aspect – asking for help. Seeking advice from a professional is important in growing your business. 
eCom Elites is an eCommerce course that teaches you about the essential components of digital marketing.
Let's find out how Franklin Hatchett created this course and how it could help you with your digital marketing business.
This review will help you decide if it's worth trying by discussing its content, pros, cons, so you'll know if it is a legit way to make money online.
Disclaimer:
This eCom Elites review has been thoroughly researched with information and testimonials that are available online to anyone in the public. Any conclusions drawn by myself are opinions.
eCom Elites review: The overview and rankings
Name: eCom Elites
Owners: Franklin Hatchett
Type: Ecommerce course
Price: $297
Best for: Anyone who wants to learn ecommerce via dropshipping and make good money out of this business model.
eCom Elites Pros
Easy to understand
Detailed
Fun
eCom Elites Cons
Outdated
Lacks examples
Needs an in-depth review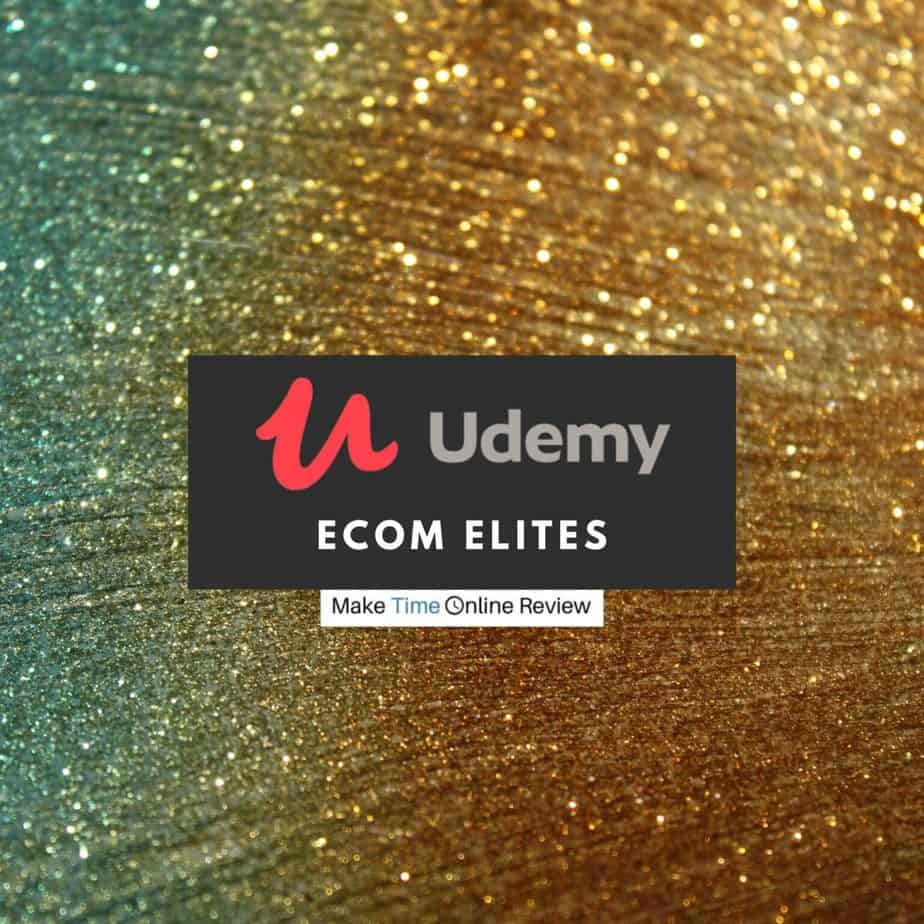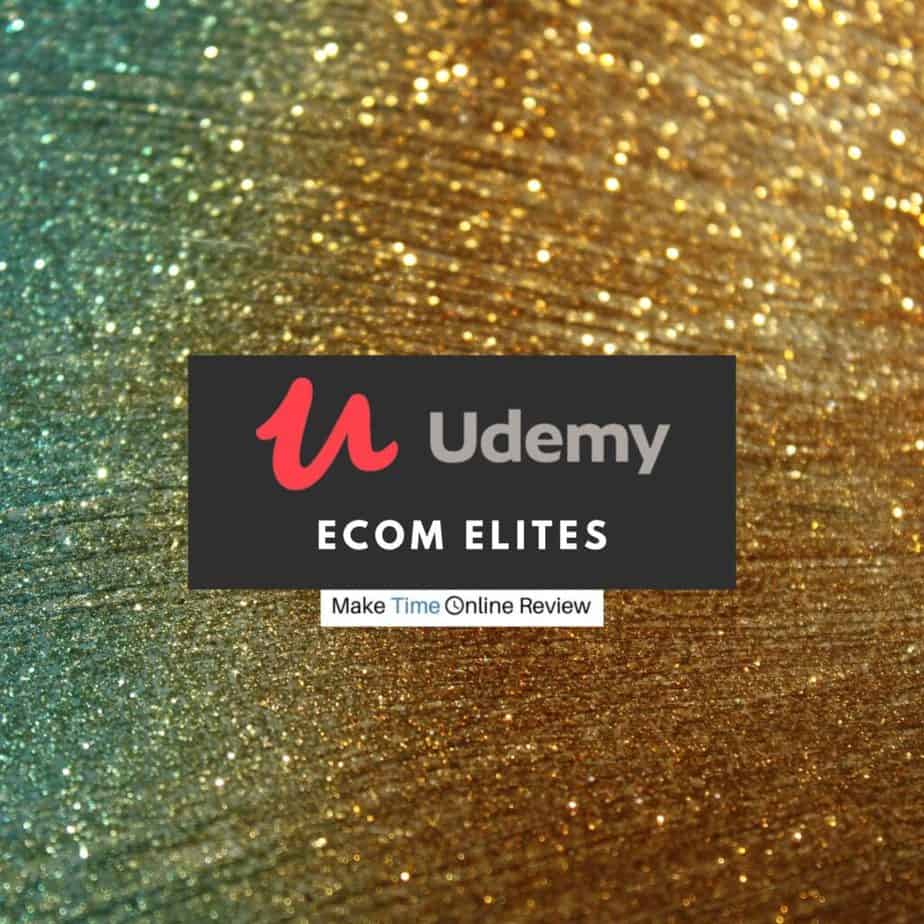 Summary:
LinkedIn Marketing is a lead generation course that teaches you how to make money online through effective local lead generation.
Make Time Online Rating: 40 out of 100 
Recommended: No
What is eCom Elites about?
In the business world, digital marketing has revolutionized a new kind of market.
And it's evident based on people's interest when it comes to business. Ecommerce became the new ground for marketing.
If you've been taking action by locating your products and putting up your Shopify store following Franklin's instructions, you may gain some traction once you enter the Facebook portion.
The business section is focused on New Zealand law. Thus most people will need to conduct more research or see a professional to learn the specifics of their unique situation.
Franklin will at least make you aware of what you must determine and put in place to prevent legal issues in the future, which is more than can be said about many courses.
Franklin Hatchett instructs the eCom Elites drop-shipping course. It teaches you how to start, expand, and scale your Shopify dropshipping business. 
If you want to make money online through dropshipping but require training, eCom Elites teaches you all you need to know to open your online store.
The modules cover numerous diverse themes, including:
sourcing merchandise (eliminate the guesswork and find ones that convert)

identifying suppliers (and how to avoid the bad ones for fewer headaches)

How to construct Facebook and Google advertising (including proper targeting and how to prevent wasting money).

electronic mail advertising (learn how to capture new and existing customers)

promotion via social media (know this even more than customers and strengthen the brand)

SEO (search engine optimization) (get your site and then you can Google and make more sales without having to pay for ads)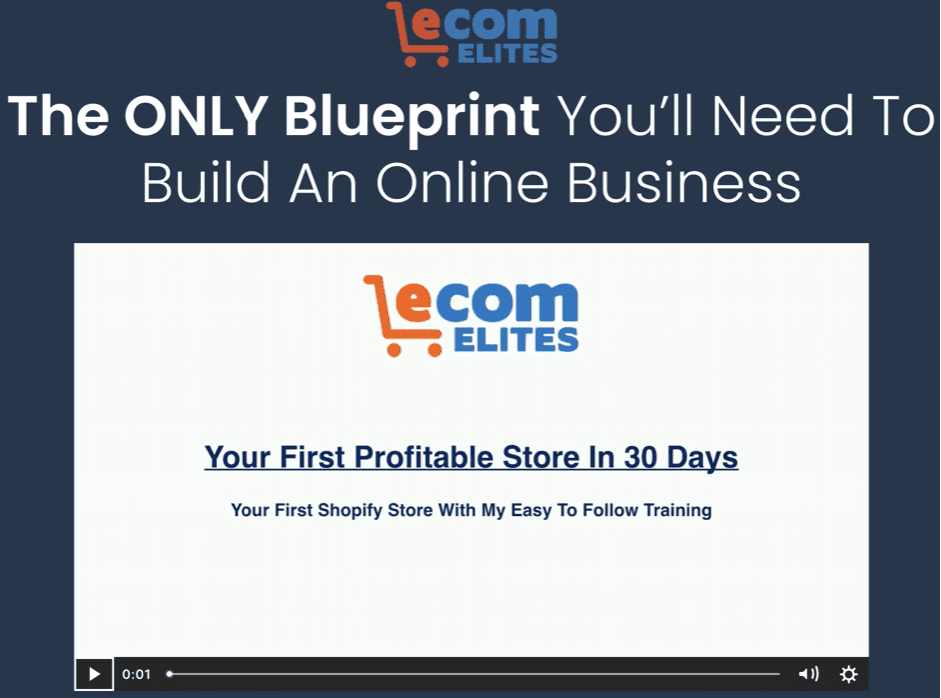 eCom Elites is designed to help aspiring digital entrepreneurs find a breakthrough in the field of digital marketing. It's a course that teaches you all about eCommerce.
From email marketing, social media marketing, Shopify, down to outsourcing, this course is everything. 
It also tackles dropshipping which makes it more interesting. You don't need to look for other courses just to master both eCommerce and dropshipping. It's a one-stop-shop of information that gives a promising outcome.
Check out this 13-minute video to know more about eCom Elites…
So, who created this Local Lead Generation 101 in the first place?
Who is Franklin Hatchett?
Maybe you've heard about him.
The man behind the eCom Elites course. His name's Franklin Hatchett, a seasoned digital entrepreneur.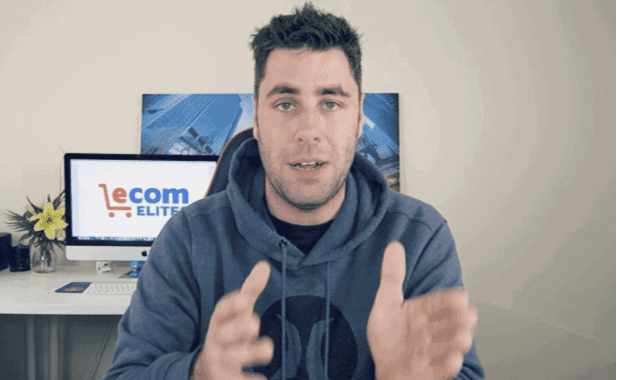 His background in digital marketing started from the early years of dropshipping.
You might get surprised to know a familiar dropshipping store owned by Franklin. He owns multiple dropshipping stores which you will learn once you enroll in his course. 
Franklin's passion for digital marketing pushed him to share his insights about handling his business.
He gives other people the chance of achieving financial freedom.
His proven and tested ways are his forte in advising aspiring digital entrepreneurs. And hey, you might be one of them.
So, how does the course work?…
Ready to make passive income online?
Hey, I'm Mike.
I created a passive income online within a year. I had no marketing skills or online experience when I started.
How does eCom Elites Work?
So, how exactly does this course work? What's so special about it that people are eager to become a part of this course? How does it lay the foundation for financial freedom? 
eCom Elites work by teaching you everything about eCommerce.
Ecommerce itself covers a broad spectrum of information that governs the digital marketing circle. Working your way inside the world of digital marketing is hard without the right knowledge and skills. 
This course works by harnessing your skills as a digital entrepreneur. You need to learn how to work your way along with others. Out there, competition is inevitable. 
But, with the right leverage, you'll have the upper hand. Thus, making this course an essential component in working your way towards financial freedom. It's the answer to all the "hows" in running a digital marketing business. 
Sending emails to prospective clients might lead you to a wrong impression. But, using the right template is key in setting up meetings and closing deals. eCom Elites helps you in maximizing your potential.
Increasing sales and profit is within reach using this course. If you want to earn cash fast, this is the kind of thing you've been looking for. As a whole, eCom Elites is your ticket to success in the field of digital marketing.
Inside eCom Elites
Getting more interested in knowing about this course?
Hold down your horses as we take a look at what's inside eCom Elites. Let's find out more about this life-changing course!
Introduction
The first part of eCom Elites is the introduction. Here, you will learn about the essence of eCommerce. Doing business using digital marketing holds the potential of earning lots of cash. 
The introduction will give you the right mindset. It conditions your perspective about eCommerce. By doing so, your interest will grow, and learning new things will become easier. 
Module 1: Store setup
In the first module, you will learn how to set up your store. Building your foundation is needed to keep your business running from payment to fulfillment. This module takes about 3 hours with 17 videos. 
You will learn how to handle upsells, abandoned cart setup, tax, and coupons in this module. These are paramount subjects that need to be addressed accordingly. By managing these things, your business prospers.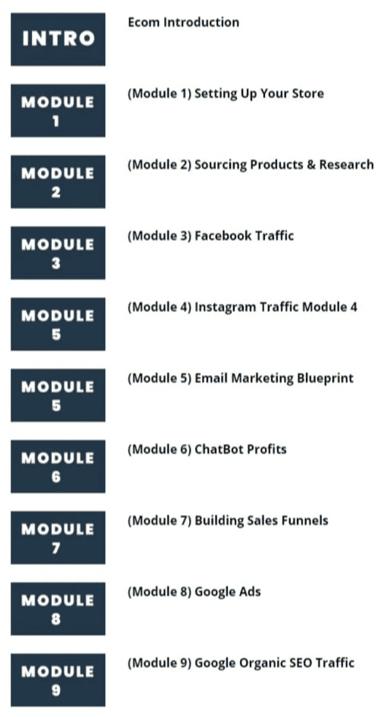 Module 2: Product sourcing
One of dropshipping's hump is product sourcing. Without high-quality products, your business will be left behind by others. In this module, Franklin will give you an insight into his "over-the-shoulder" training. 
This training will teach you how to find the right supplier with the right products. This module takes about 4 hours to finish with 20 videos. Solving the complicated things about dropshipping is discussed during this module. 
Dealing with vital information like product research, product sales volume, and product pricing will be tackled in this module. The good thing is, bonus features are added to this module. Franklin will share his techniques and recommendations in searching for ideas and products. 
Module 3: Facebook Ads
In dropshipping, selling your products can be a problem. You need the right medium to advertise. Utilizing Facebook as your advertising platform would be great. 
During this module, Franklin will give you an extensive review of Facebook ads. The whole content spans up to 6 hours with 31 videos. Everything you need to learn about Facebook ads is discussed in this module. 
With information ranging from basic to advanced content, every student will master Facebook ads. Topics about Facebook pixels and LLAs scaling are covered. This module is full of content with rich information that you can use in advertising your business. 
Module 4: Instagram traffic
Instagram is also a good choice for advertising. This module will teach you how to master influencer marketing and ads. Module 4 lasts for only an-hour-and-a-half with 9 videos. 
It comes with only a short time because this module only focuses on two things in Instagram. Even without prior knowledge, you can use Instagram as a marketing medium by learning this module. Use this opportunity to connect with people by advertising your products and services. 
Module 5: Email Marketing
In this module, you will learn how to connect with clients using email marketing. If you're worried about having only one-time buyers, this module is the solution. Convert these buyers into life-long customers using email marketing. 
Generating more sales using your customers' email is applicable. With 2 hours duration and 12 videos, you will learn an overview of email marketing. Using Mailchimp, collecting emails, and setting up your first campaign are tackled in this module. 
Module 6: Chatbot
Reaching out to different customers at the same time seems impossible. But, with the right app, you can do it. Good thing that Franklin made an in-depth review about using Chatbot. This module has a total of 3 hours of content with 10 videos. Like the email marketing module, this section mostly talks about technical tutorials. 
Knowing about the basic things of Chatbot are discussed. You will understand how to create commands, chat flows, and set up Chatbot's menu. All-in-all, you will learn the basic things about Chatbot in this module. 
Module 7: Funneling sales
Funneling sales is another technique in increasing profit. Upselling is the main goal of sales funneling. With sales funneling, you can dispose of more products by convincing a customer to buy other extensive materials. 
This module reaches about 2 hours with 15 short videos. Franklin uses a third-party Shopify app called ClickFunnels. It works like the Chatbot app. 
You will learn how to set up your funnel and connect it to the mode of payment while at the same time creating different upsells. If you can master this content, increasing your sales is a piece of cake. Getting revenue is easy especially with ClickFunnels. 
Module 8: Google Ads
Using Facebook ads for eCommerce is good. However, one must understand its difference from Google ads. Each advertising platform should be used separately depending on the case. 
Although Franklin utilizes both platforms, you must consider your product niche. During this module, you will learn the efficiency of using Google ads for your business. With 17 videos in total, this course lasts about 3 hours. 
Knowing the essential components of Google ads gives you an edge. These include Google Shopping, AdWords, keyword research, and retargeting campaigns.
Module 9: Organic SEO
If you're into the eCommerce and dropshipping business, doing SEO is your priority. You can sell more products once you control website traffic. However, the complexity of this topic makes it difficult. 
As such, this module is made to get a simplified version of understanding what organic SEO is about. Using only 9 videos, the total module lasts for only an hour. 
Module 10: Bonus features
This module contains the "top secret" features of eCom Elites. If you want to know more about it, then I guess it's better to get yourself signed up. After all, there's no better way of unveiling a surprise than looking at it first-hand!
Check out this 15-minute video to give you a better understanding of eCom Elites…
Let us move forward and learn more about…
How do you join eCom Elites?
So, how can you be a part of this course? It's simple.
All you have to do is go to eCom Elites' website at ecomelites.com. Click on the "Get started here" box and follow the instructions. 
Pay for the registration fee and wait for further instructions. Once done, then you're now good to go!
How much does eCom Elites cost to join?
Well, let's get to the crucial part. The amount of registration fee.
There are two pricing points in eCom Elites. 
First is the standard package which costs $197 and the ultimate package which is $297.
The only difference that the ultimate package has is the access to Franklin's sales funnel academy.
eCom Elites monthly cost
There's no mention of any monthly fees for eCom Elites.

It's a one-time registration fee that offers a 30-day money-back guarantee. If you're dissatisfied, you can have your investment back!
However, many people fail to realize there are ongoing costs to this business model such as…
• Weebley hosting and domain: $25 a month per website
• Call tracker i.e. Callrail: $45 to $145 per month or Callsling and $498 one time fee (needed- but you get one included – note it doesn't work everywhere in the world)
• Email autoresponder to track leads: $15+ a month
• PO Box (to set up your business address): $19 to $75 for 6 months (needed)
• SpyFu (competitor keyword research): $33 to $199 a month / AHrefs (keyword research) – $99 a month
• PPC ads: $200+ a month (not needed but can help for speed)
• Outsourcing (some people pay others to build a website or do some of the tasks- not needed, but a great way to scale eventually)
eCom Elites reviews online
This course lauded different types of appreciation.
While others say that this course is helpful, some find dissatisfaction. However, the concept of engaging in business comes with a risk. 
With careful planning and the right direction, success is possible. Taking the first step is the most important thing in reaching your destination.
Common positive eCom Elites reviews
Simple presentation
Easy to understand
Affordable price
Common negative eCom Elites reviews
Needs further explanation
Limited resources
Very basic
Is eCom Elites a scam?
Is this course for real? I can't say that Franklin and his students are fake.
In such a case, can we safely assume that Ecom Elites is a fraud? Technically, no. This application can be used to earn money, but it is more complex than Franklin Hatchett makes it sound.
There is a substantial amount of work required upfront, no absolute assurance of success, and – most significantly – you need to do a significant amount of volume to make meaningful money.
There is nothing wrong with front-loading work and earning money afterward.
But if you're grinding it out for three months, $3-$5,000 in the red on ads (since "get started with $5 a day" is just nonsense), and your reward is 15% profit on a $12 product (which is $1.80), it's not worth it.
Could you complete the same three months of work (in your spare time) and receive a monthly salary of $500 to $2,000?
And what if you didn't have to wait three months? Could you begin immediately and receive your first money within one week?
Could you double it the next week?
It is the strength of Digital Real Estate.
And, unlike drop shipping, this may be done legally from anywhere. It is a genuine lifestyle enterprise.
You only need a laptop and an Internet connection.
Some of this program's most successful students operate their whole six-figure enterprises from:
A tent pitched in the middle of the forest

Mexico beach chair on the water

A modest home in Greece
What Does ECom Elites Cost?
The eCom Elites course has two different cost categories depending on your chosen version, and both are one-time purchases with no recurring costs.
Typical Bundle Price = $197

The Greatest Offer Equals $297
Now, these are the discounted pricing… The course's standard pricing is $497 and $697, respectively. Remember this; I cannot predict when Franklin may run a promotion.
In addition, he provides a 30-day money-back guarantee.
The Standard course includes the following:
Training for Over The Shoulder Shop Setup.

Complete Product Research Instruction Using My Techniques

Comprehensive training on Facebook and Instagram traffic.

Comprehensive Email Marketing Setup and Training Weekly Question and Answer Sessions

Participation in the Facebook Group

Instagram Advertising Education

Chatbot Instruction

Lifelong course updates
In the Ultimate bundle, in addition to the contents in the Standard package, you will also receive Sales Funnel Training, Google Shopping AdWords lessons, and the following:
Training for Over The Shoulder Shop Setup.

Complete Product Research Instruction Using My Techniques

Comprehensive training on Facebook and Instagram traffic.

Comprehensive Email Marketing Configuration and Training.

Training on Google SEO Traffic Mastery.

His best-selling items and best-selling markets
And that's backed up with positive testimonials. 
However, to those with skeptical minds, they would say this course is a waste of money and effort. But, going back to the concept of business, it always comes with a risk. You can never progress unless you have the right mindset.
eCom Elites pros
Organized
The presentation of each module is easy to understand and well-organized.
If it's your first time hearing about eCommerce and dropshipping, this course is a big help. 
Minimal investment
Unlike other eCommerce courses out there, this one's relatively cheap.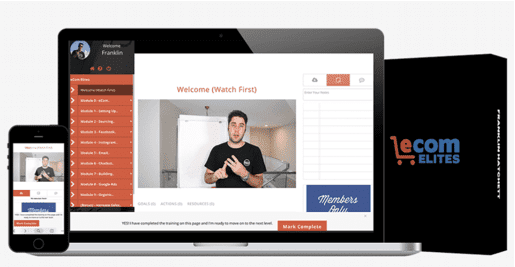 Although you'll still need to pay for the registration, it's not as high as others.
Support apps
Explaining third-party apps is a good help using this course.

By doing so, you will learn how to maximize your eCommerce and dropshipping experience.
eCom Elites cons
Overwhelming
Although each module is discussed as simply as possible, the course itself is overwhelming to some.
If you're bad with comprehension, this course might be a bit difficult for you.
Need more examples
Simply discussing each module is not enough.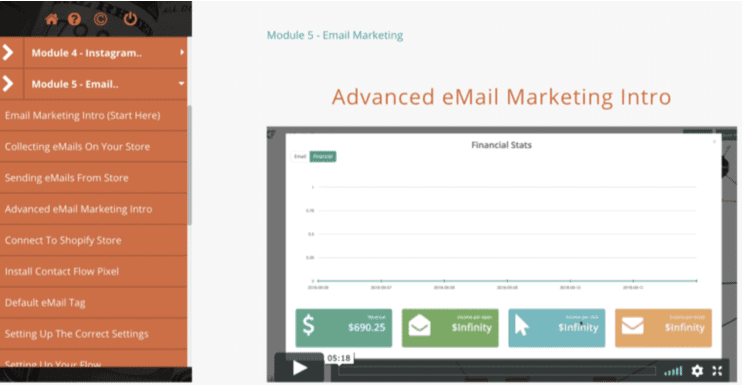 This course needs to give more examples on how to apply each module with eCommerce and dropshipping businesses.
Lacks in-depth review
Getting an overview of each module is helpful.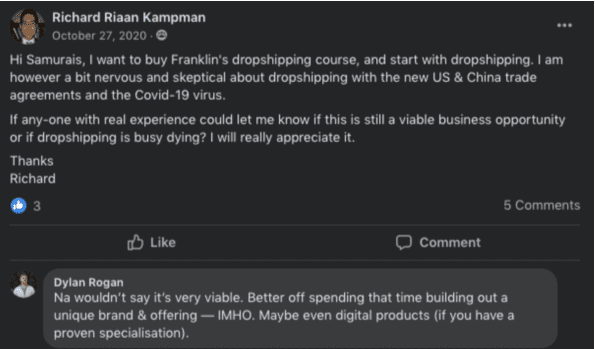 But, if you want to further maximize your knowledge and skills, this course should tackle an in-depth review using each module.
My opinion – eCom Elites
Running a digital marketing business needs the right knowledge and direction.
Using Franklin Hatchett's eCom Elites course, your digital marketing experience will be unlike ever before. 
Mastering the field of eCommerce and dropshipping is essential to success. If you want to succeed, you need the guidance of someone with proven and tested experience.
There are also many other better online business opportunities out there that you can try now…
How I make passive income online
In 2018 I had no idea what affiliate marketing was.
Once I learnt about it, it just seemed like a great business model that can grow over time using the power of the internet.
So I tried to figure it out by myself… that got me nowhere fast.
Then I fell for some terrible online scams.
But eventually, I found Wealthy Affiliate. It teaches long-term proven strategies to build an online business with all the tools & support needed.
And this happened…
Once you learn the process of getting thousands of people to find your website every month (for free) there really is not limit to what you can achieve online.
I've reviewed hundreds of courses or programs that claim to help people make money online. And I've spoken to dozens of 6-7 figure online entrepreneurs on my podcast.
This is by far the best place I've seen to help beginners get set up on the right foot. You can read my full Wealthy Affiliate review here (including the pros and cons!)
Or you can watch an insiders video I made that explains exactly how it works here.