Many people are now looking to add some cash inflow into their savings.
This is why online courses that teach different ways to make additional income online are popping up.
One of the most notable ones is Digital Real Estate, a lead gen course by James Kuck,
But you might be a bit skeptical on this and think…
Is Digital Real Estate a scam?
No, it is not.
Digital Real Estate is a legit lead generation course that helps you make money by expanding your network and targeting the right clients.
But it's more than just that. This review aims to dive deeper into this course and see the content, creator background, pros, cons, and many more, so you'll know if it is a legit way to make money online.
Disclaimer:
This Digital Real Estate review has been thoroughly researched with information and testimonials that are available online to anyone in the public. Any conclusions drawn by myself are opinions.
Digital Real Estate review: The overview and rankings
Name: Digital Real Estate
Owners: James Kuck
Type: Lead generation course
Price: $2,997
Best for: Anyone who wants to learn how to make money online through lead generation.
Digital Real Estate Pros
Beginner friendly
Convenient
Accessible
Digital Real Estate Cons
Expensive

Unessential add-ons
Very generalized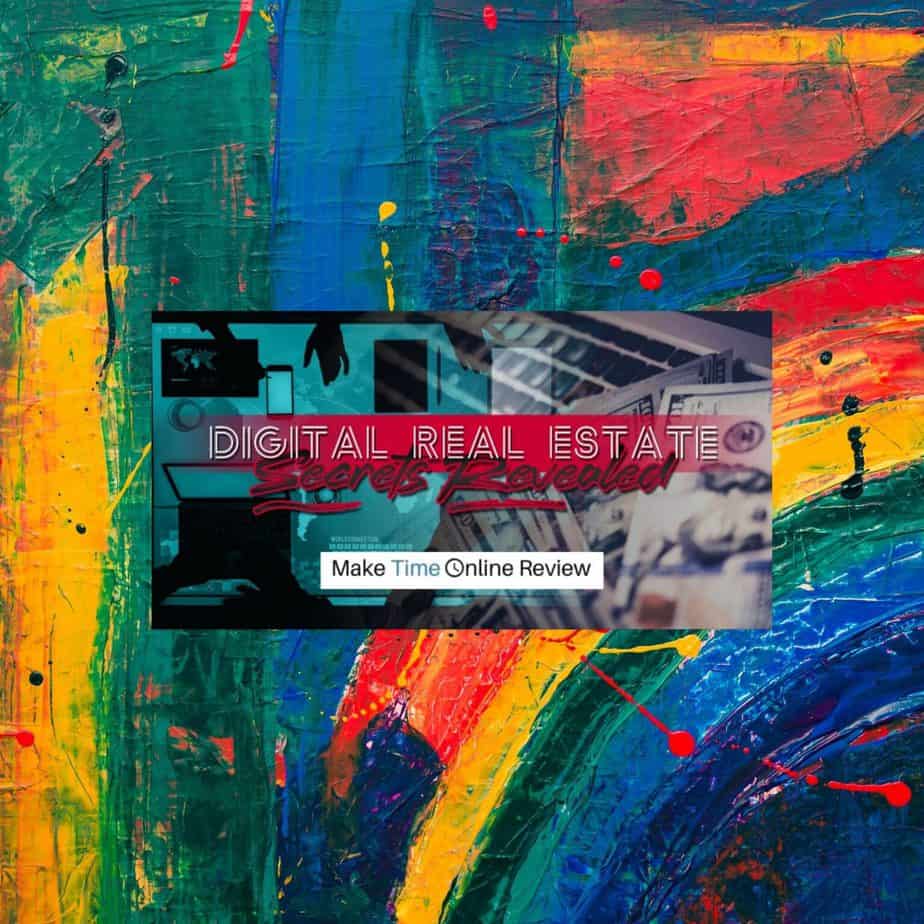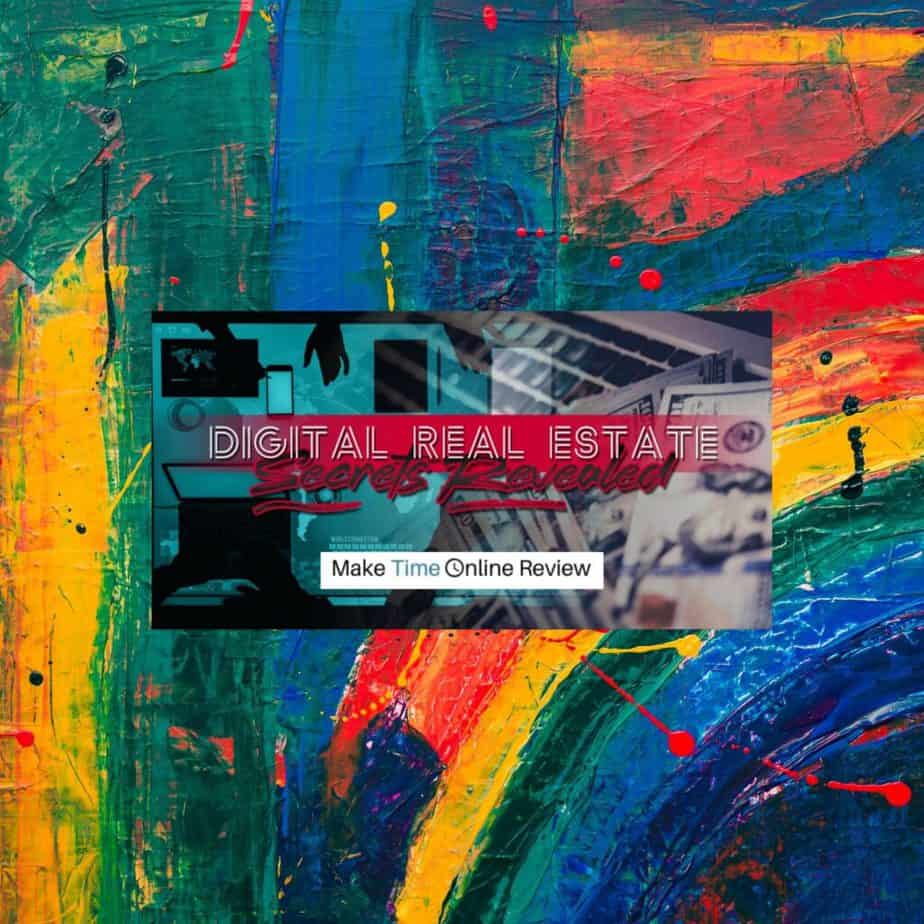 Summary:
Digital Real Estate is a lead generation course that teaches you how to make money online through effective lead generation and digital marketing sales consultancy.
Make Time Online Rating: 45 out of 100
Recommended: No
What is Digital Real Estate about?
In a nutshell, Digital Real Estate is everything that you do when it comes to real estate.
The only difference is doing it online. You earn a profit once people rent your website for leads.
Nowadays, the world is slowly moving into digital. The goal of Digital Real Estate is to conduct business and close online deals.
Nowadays, people are hooked up with their smartphones, tablets, computers, and other digital accessories.
It is the perfect chance for entrepreneurship. Advertising and closing deals are just a whim once you know the foundations in digital marketing.
Check out this 9-minute video to know more about Digital Real Estate…
So, who created this Consulting Accelerator in the first place?
Who is James Kuck?
So, who is this James Kuck? To my surprise, he's been in the market making lots and lots of money online! He's one of the prominent figures in the digital marketing industry.
He's a content creator (but not your average one)…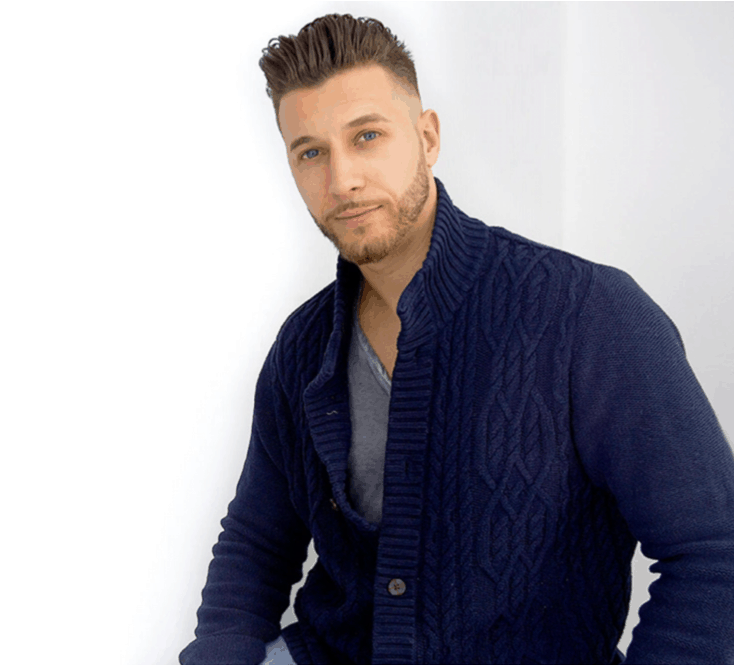 James helped other online companies establish their business. He even helped build My Medial Pal, an online learning platform that teaches about digital entrepreneurship.
And yes, he's the man behind the Digital Real Estate course.
He believes that the online world holds a lot of business opportunities. With the right leverage, you can climb the ladder to success and earn a lot of cash. This is not limited to making simple ads.
So, how does the course work?…
Ready to make passive income online?
Hey, I'm Mike.
I created a passive income online within a year. I had no marketing skills or online experience when I started.
How does Digital Real Estate Work?
Digital Real Estate gives everybody a chance to earn a living. No matter what age you are, you are qualified for the job.
Unlike typical office work, Digital Real Estate doesn't need a perfect resume to start.
All you need is a stable internet connection and a working device. Yes, it's as simple as that. But of course, you need to be passionate about the job.
Using the lead gen process, you earn based on the profit for every deal you can make or renting your website for leads.
It's designed to work on people with different working experiences (or even without one). Don't worry, you'll be guided by mentors that are willing to answer all your queries.
Everything you need is right under the sun. All of the necessary materials will be given to you. Just follow the instructions and you're good to go.
Inside Digital Real Estate
Now that we've learned something about the basics of Digital Real Estate, let's find out more about it.
Inside the Digital Real Estate course is a series of key points that you must follow. Let's discuss each key element and explore how its system works.
Choosing a Niche
Knowing what you want is the first step in Digital Real Estate Marketing. Choose something new and intriguing. It will serve as the backbone of your Digital Real Estate business.
Choosing a niche is critical. It's gonna be better if you know something about what path you will take. By doing so, you'll make it easier in ranking your website. You won't even have a hard time making its content because of the knowledge that you have.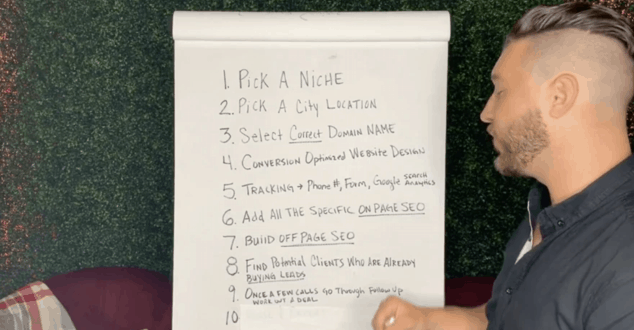 Choose the Right Location
Choosing the best site for your Digital Real Estate is crucial. Let's say for instance you go to New York. This will make things tough because of the density in competition. You'll be competing against the same services at the same location.
There are two things that you must put in mind:
Choose something bizarre.
Monopolize the area.
Once you get a hold of these two things, your Digital Real Estate will go full blow. Since people are always looking for something new, these assets will earn you profit.
Domain Name
A domain name is something that brings the brand of your Digital Real Estate. Selecting a domain name is going to be more technical. It needs to stand out among others. Hence, it's one of the most crucial spots in Digital Real Estate.
But how exactly would you do that?
You would want to make your domain name by combining your niche and location. This gives your client an idea of what your Digital Real Estate is all about. It gives an overview of what you are trying to promote.
Organized Web Page
Allowing people to freely navigate around your website creates excitement. With the proper organization of your services, it makes scribbling around easier. Your goal is to capture people's attention without making them confused.
The introduction must be visible at first glance. It has to captivate the reader's interest. Your contact number or email address must be easily accessible. (Don't worry, you'll learn all of these along the course).
Keeping Track
Once everything is set up, all you need to do is keep track. This might sound like sitting around and watching how the traffic works, but it's not. Tracking everything is very important. It shows whether your website is converting each landing that people make.
As such, vigilance is needed in doing this job. If there's a glitch, fix it and make things smooth. The trick is, use tracking software for your mobile number. Every call log has to be recorded. Using Google analytics is also a good choice to monitor your website's traffic.
On-Page SEO Specifics
Your on-page SEO needs to have the best specifics. It's where you organize every content about your page for users and other search engines. It contains URLs, title tags, internal links, and content about your website.
Your focus is to top your ranking among others. Digital Real Estate offers the best ideas about how to make this possible. Its system works very well when it comes to this topic. Make sure that every link will be directed easily by Google to always ace on top.
Off-Page SEO
Off-page SEO is almost the same as on-page SEO. The only difference is its location. On-page SEO is solely dedicated to your website. On the other hand, off-page SEO is used outside your domain.
It gives an avenue of opportunity of directing people into your page once they click your links. Building a series of links is the main method of developing your off-page SEO. To sum it all, building the best content and building citations are key strategies of making SEO.
Potential Clients
Once you've ranked up, renting comes next. If you can identify people that are paying for leads, the bigger opportunity you'll have. The good thing about it, this fundamental step is discussed once you join the course.
Remember the tracking process? This is where it comes to play. You'll see different people looking at your website's interest. Even clients running Google ads. Use this to your advantage to establish your clientele.
Closing a Deal
There's a way on how to get your clients hooked up. If you find some disinterest, offer him some of your free leads. Make him realize the need for your services. Make sure that everything runs smoothly under your care.
Truth be told, it's not easy closing a deal. But with the right materials, everything's gonna be easy as ABC. Yes, you'll be provided with a script that you can use to make sure your client will close a deal.
Get the System Rolling
Once you're done with your first deal, all you need to do is repeat the process. Get as many clients as possible. Cherish those under your care. Everything is at your disposal.
Once you get used to the system, it's gonna be easier for the next succeeding deals. You'll be surprised how big your network can grow and how much you will earn.
Check out this 15-minute video to give you a better understanding of Digital Real Estate…
And what are the prices?…
How do you join Digital Real Estate?
So, how do you sign up? It's simple. Visit www.jameskuck.com and go to the signup page.
Fill up the form and submit your application…
Once you're done, you'll be given access to its materials and services.
How much does Digital Real Estate cost to join?
Only those interested to join receive the breakdown of cost in joining Digital Real Estate. However, as I scanned through the net, I saw some of its price lists.
Prospecting Kings course, your path towards closing a deal ($1997).
Local Youtube Domination course, locally rank up your videos ($1997).
Phone scripts and email templates, to make a fresh start ($1997)
I also found out that you should be prepared to shell out $2,997.
Quite a lot of cash. But I tell you, you'll be earning thousands more once you join the course.
Digital Real Estate monthly cost
There is no mention of any monthly dues when joining Digital Real Estate.
I guess it's safe to say that it's a one-time membership...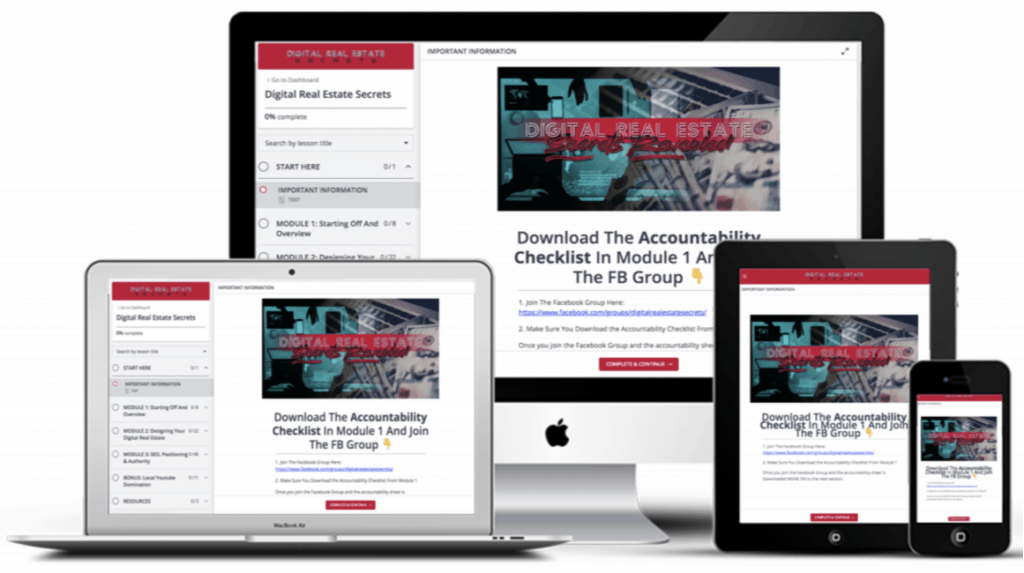 But is that really the case?
Well, I doubt so…
You see, many people fail to realize there are ongoing costs to this business model such as…
Weebley hosting and domain: $25 a month per website (needed)
Call tracker such as Callrail: $45 to $145 per month
Callsling: $498 one time fee (needed, but it doesn't work everywhere in the world)
Email autoresponder to track leads: $15+ a month
PO Box (to set up your business address): $19 to $75 for 6 months (needed)
SpyFu (competitor keyword research): $33 to $199 a month
AHrefs (keyword research): $99 a month
PPC ads: $200+ a month (not needed but can help for speed)
Outsourcing (you need this to build a website or do other tasks. Not needed, but is a great way to scale eventually.)
Digital Real Estate reviews online
Digital Real Estate is an online course that teaches you lead generation and how you can make money from various areas online.
But what you really want to know is if this can really help you earn money online.
To answer this, I've checked a number of client testimonials and reviews about his course…
Common positive Digital Real Estate reviews
Educational
Informative

Beginner-friendly
Here are some of the best positive reviews I have found…
"Once you have bought the course, everything else in local lead generation is pretty much inexpensive, and you should be good to go. All you need to do is just implement the teachings and you should be fine."
"Besides developing and growing businesses, James Kuck says his new main focus is personal development and working on creating the best version of yourself that will catapult you to peak performance."
"There are interviews, and extensive ones at that, with some of James' students who have been successful, and from what they say it is clear they have been through the course and know the basics. You can find these both on the course's page and on James' YT channel."
Common negative Digital Real Estate reviews
Needs lots of effort

Expensive

Many better choices
And here are the negative reviews worth checking out…
"Time is the most valuable asset we possess. You can always make more money, but you will never create extra time."
"The addons that you get for free aren't really that useful in the grand scheme of things: they must be previous courses by James just put there to create more value for this course, but in term of practicality, you can easily do without them."
"All in all this is an average rank & rent site course. There are other courses, such as my local lead generation one, that I have been following for almost 7 years, that provide more and allow you to sell more. Carry on reading for more."
Is Digital Real Estate a scam?
Is the rank and rent system a bluff? Nope, it's not.
There are a lot of people who became successful by following the Digital Real Estate system.
Besides, there are positive reviews to back it up.
Digital Real Estate pros
Beginner friendly
Unlike a typical office setup, Digital Real Estate allows you to operate with minimal intervention.
All you have to do is establish your site and work with generating leads for your clients. After that, you sit comfortably while making your money.
Digital Real Estate is easy to understand.
Just follow the instructions and stick to the script. Close deals and earn cash.
Convenient
Working with Digital Real Estate is very convenient.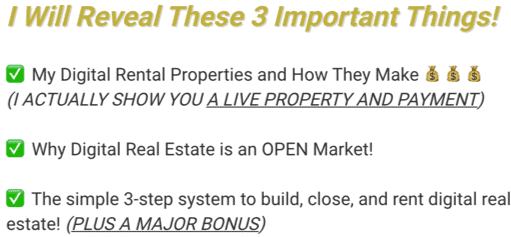 Where else can you see someone making cash while staying at work? You have all the time in the world at your disposal.
The process of teaching is comprehensive. The step-by-step tutorials are properly integrated. This makes learning better.
Accessible
Once you become a member of the Digital Real Estate team, everything else is accessible.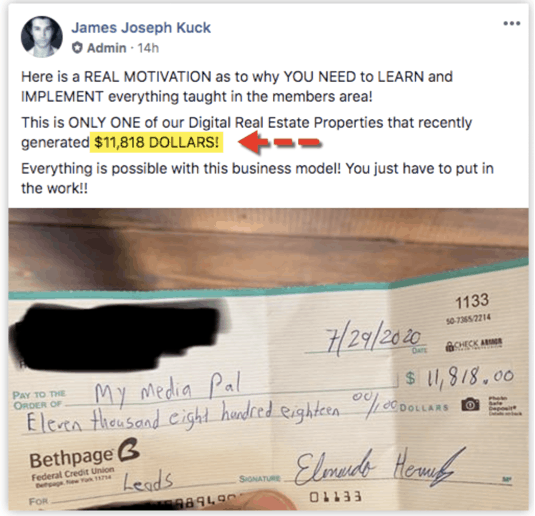 A mentor will answer your questions. There is always somebody who will teach you what to do.
Doing the rank and rent method in Digital Real Estate also makes it easier to earn cash. All you need to do is wait for your clients' payment while renting on your site.
Digital Real Estate cons
Expensive
Joining Digital Real Estate needs a lot of cash.
And this is the biggest wall that every interested person would face. Instead of availing its services, having the right resources is a problem.
Despite the good things about Digital Real Estate, its membership fee is costly. You need the right amount of resources to be a part of the team.
Unessential add-ons
Although the course offers free add-ons, they are practically unessential.
Once you start making your way inside, these add-ons will be of less value.
Digital Real Estate offers you ways on how to close a deal. However, keeping the relationship between you and your clients is important.
Very generalized
Despite its offer to earn lots of cash, you need to set up a solid network of clients.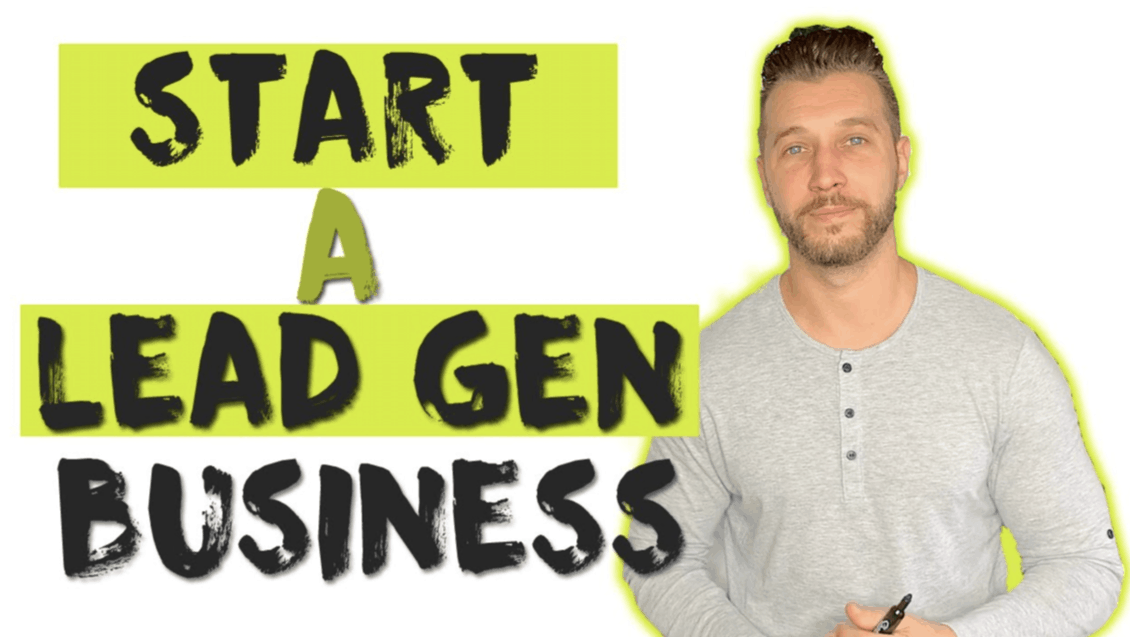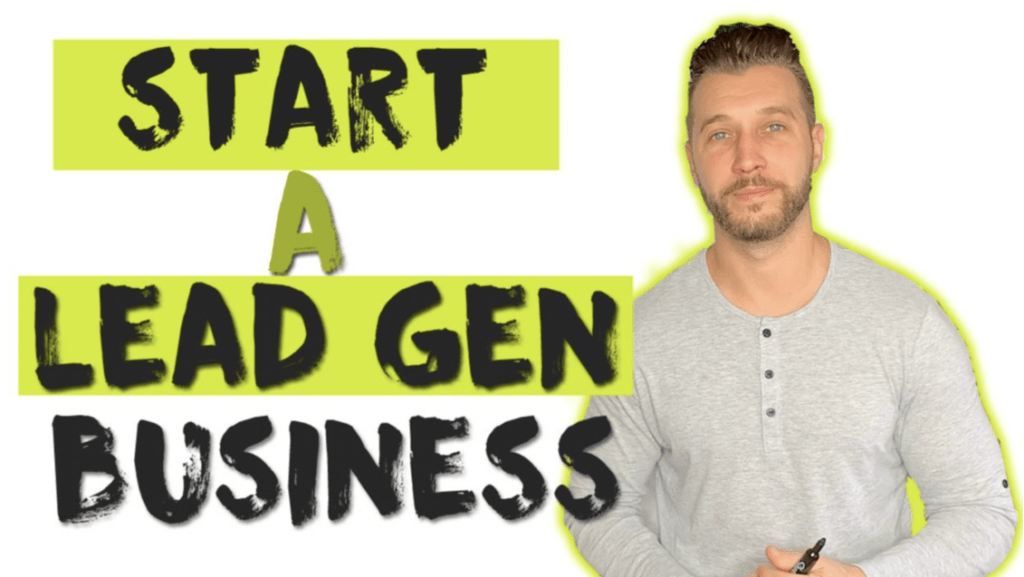 You won't be able to earn something without somebody paying for you.
Digital Real Estate's vast coverage is a disadvantage. It's okay if you're dealing with only one niche at a time.
My opinion – Digital Real Estate
Digital Real Estate gives you some of the best ways to earn money online.
It is okay if you don't have any background about how it works. You'll be guided throughout training.
It's the new Uber and Airbnb in the digital world. Almost everybody is hooked up with their digital devices. Hence, grabbing this opportunity is the perfect means of earning money.
There are better online business opportunities out there that you can try now…
How I make passive income online
In 2018 I had no idea what affiliate marketing was.
Once I learnt about it, it just seemed like a great business model that can grow over time using the power of the internet.
So I tried to figure it out by myself… that got me nowhere fast.
Then I fell for some terrible online scams.
But eventually, I found Wealthy Affiliate. It teaches long-term proven strategies to build an online business with all the tools & support needed.
And this happened…
Once you learn the process of getting thousands of people to find your website every month (for free) there really is not limit to what you can achieve online.
I've reviewed hundreds of courses or programs that claim to help people make money online. And I've spoken to dozens of 6-7 figure online entrepreneurs on my podcast.
This is by far the best place I've seen to help beginners get set up on the right foot. You can read my full Wealthy Affiliate review here (including the pros and cons!)
Or you can watch an insiders video I made that explains exactly how it works here.