So, you want to try making a dropshipping business. However, your knowledge about eCommerce is limited. You don't know what to do or where to start.
Well, this might be your lucky day!
Let's find out about Sophie Howard's Blue Sky Amazon eCommerce course.
Does this course hold the power of turning your career as an entrepreneur? There's only one thing to find out.
This review will help you decide if it's worth trying by discussing its content, pros, cons, so you'll know if it is a legit way to make money online.
Disclaimer:
This Blue Sky Amazon review has been thoroughly researched with information and testimonials that are available online to anyone in the public. Any conclusions drawn by myself are opinions.
Blue Sky Amazon review: The overview and rankings
Name: Blue Sky Amazon
Owners: Sophie Howard
Type: Ecommerce course
Price: $3,995 or $713 for 7 installment payments
Best for: Anyone who wants to learn ecommerce through Blue Sky Amazon to make good money.
Blue Sky Amazon Pros
Comprehensive
Live coaching
Evidence based testimony
Blue Sky Amazon Cons
Substandard graphics
Costly
Many competition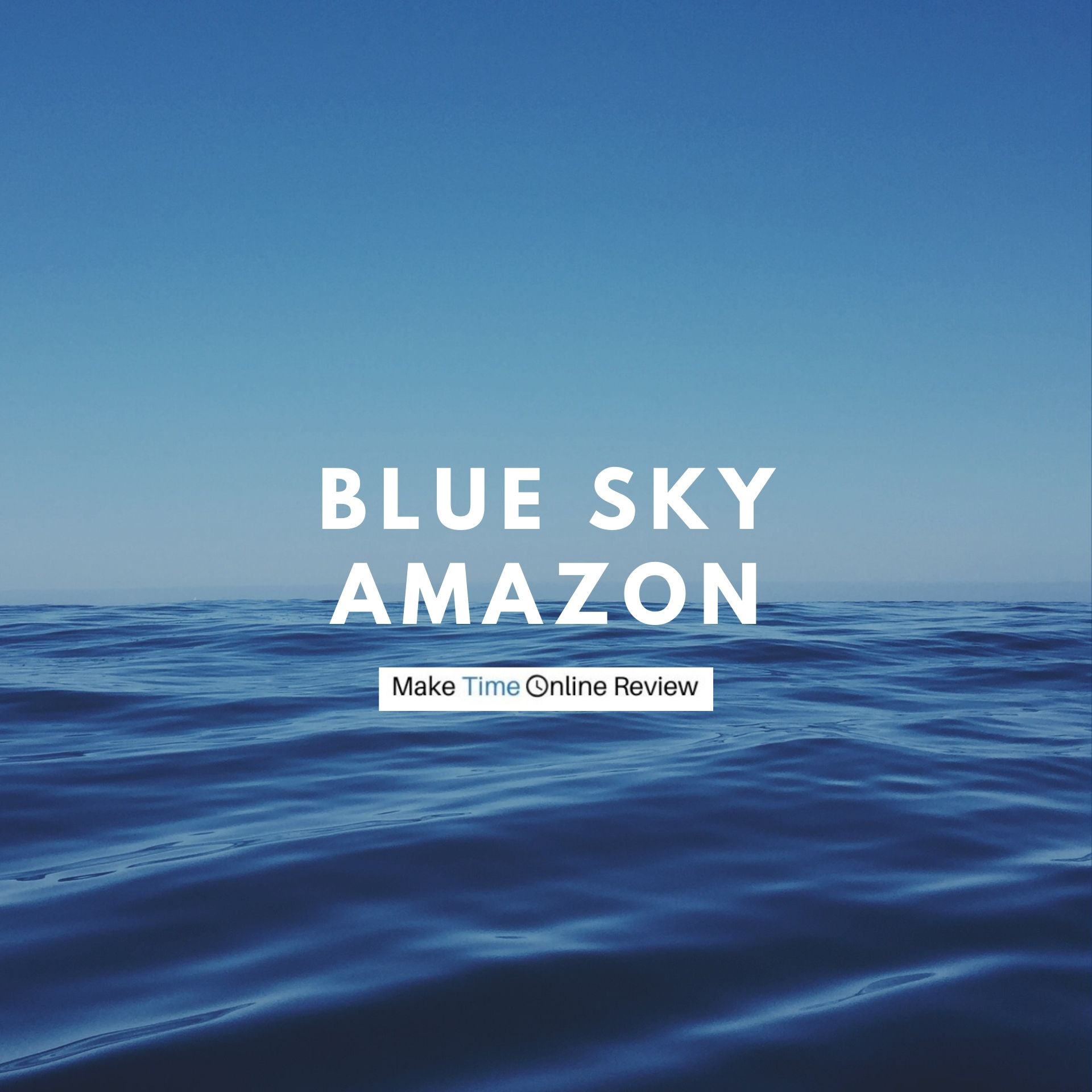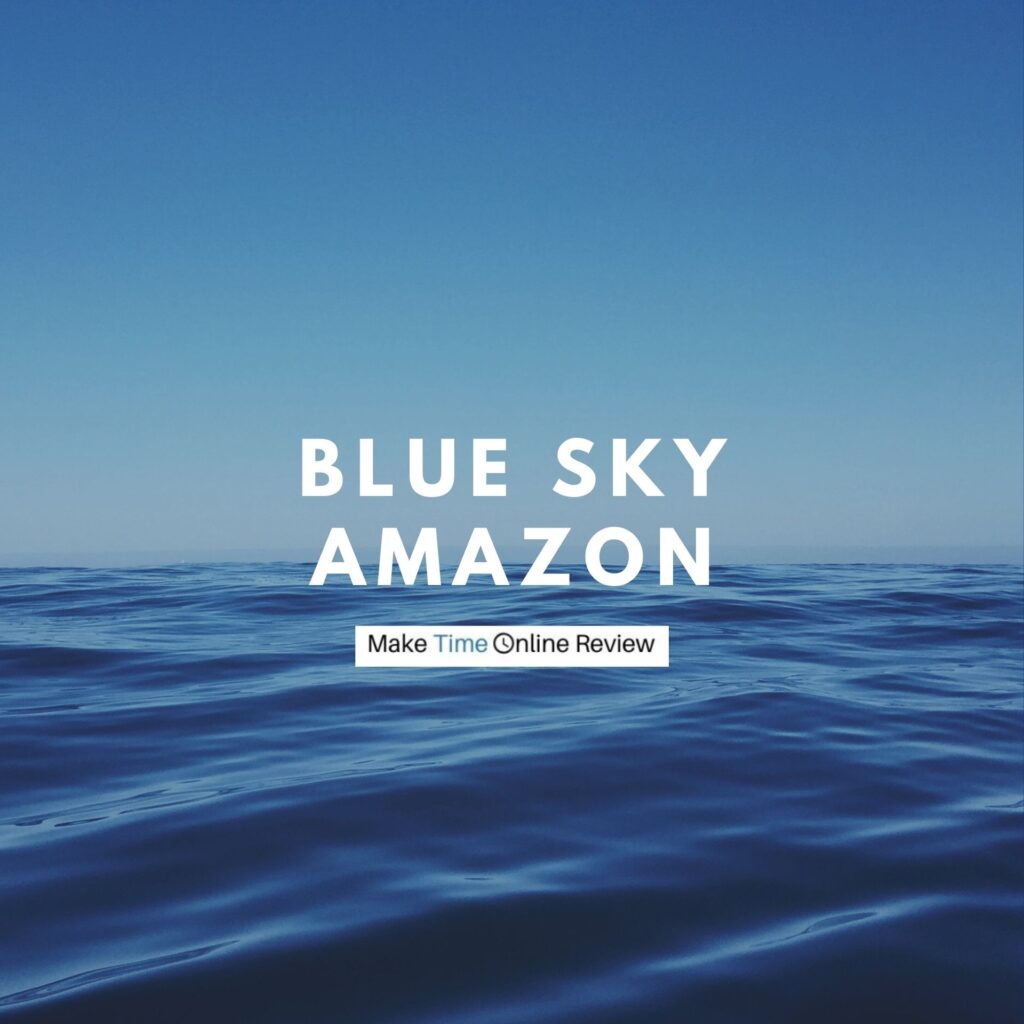 Summary:
Blue Sky Amazon is an ecommerce course that teaches you how to make money online through effective drop shipping and overall ecommerce.
Make Time Online Rating: 40 out of 100
Recommended: No
What is Blue Sky Amazon about?
If you're into a dropshipping business, you must be familiar with Amazon. It's the platform where you can easily search for something you want and order it online. It's convenient and easy to use.
These qualities made Amazon an ideal site for shopping online.
Thus, digital entrepreneurs prefer to invest in it. With high traffic and potential customers, a dropshipping business would be great using Amazon.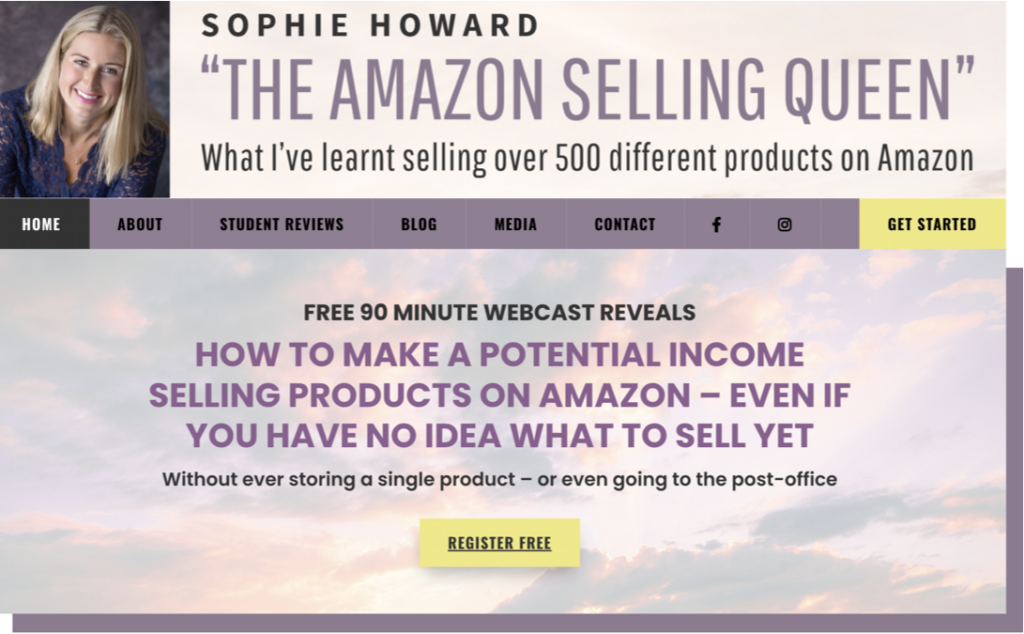 Dropshipping is a form of eCommerce that buys and sells products depending on the demand. It's for someone who doesn't have enough space to stock your products. All you have to do is facilitate a client's order and give them what they want.
Blue Sky Amazon is a course that helps aspiring entrepreneurs manage and run a dropshipping business.
It consists of modules that help students achieve success in eCommerce. It talks about Amazon's FBA model and guides you on how to maximize profit using Amazon's platform…
If you have background knowledge about Amazon or dropshipping business, that's an advantage. However, if you don't, this is the best time to dig deep and find out how much potential you have.
Check out this 6-minute video to know more about Blue Sky Amazon…
So, who created this Local Lead Generation 101 in the first place?
Who is Sophie Howard?
So, who's behind Blue Sky Amazon? Believe it or not, she's known to be "The Amazon Selling Queen."
Her name's Sophie Howard.
She made Blue Sky Amazon share her success using the Amazon platform. Her passion to help others achieve financial freedom pushed her to create this course. Her experience in eCommerce proved to be effective.
Sophie's success made her earn multiple 7 figure businesses in Amazon. Not only that. She's also the founder of "Aspiring Entrepreneurs." Dubbed as an Amazon Goddess, her skills helped entrepreneurs find financial breakthroughs.
You can look on the internet for success stories from people whom Sophie helped. There are positive reviews to backup Sophie's teachings. There's a reason why she's called the "Amazon Goddess."
Her exquisite ways enabled students to better understand Amazon's FBA model. Hence, making eCommerce something that anybody can start with.
So, how does the course work?…
Ready to make passive income online?
Hey, I'm Mike.
I created a passive income online within a year. I had no marketing skills or online experience when I started.
How does Blue Sky Amazon Work?
Can this course be the answer to your needs? Well, Blue Sky Amazon doesn't equate to success. But, it can be your ticket to one.
Understanding success means knowing its elements. With tools alone, you'll end up with the unending rat race. Perseverance and dedication are what matters most.
But, with these two aspects alone, success is also vague. Sounds confusing, right? What I'm trying to say is that success comes with perseverance, dedication, and the right leverage.
You should bear that interest and commitment before starting an eCommerce business. If not, it would be futile to start with. But if you do, then Blue Sky Amazon is your weapon to make a business empire.
The Amazon platform offers great opportunities. As a digital entrepreneur, you hold the potential of earning as much as you can. More orders mean more profit.
But, how can you cater to multiple customers at the same time? This is where the Blue Sky Amazon course comes into play. With its proven and tested means, boosting your sales becomes feasible.
This course helps you understand the basic things about Amazon. Learning how to use sales funnels is essential in eCommerce. If you can master this aspect, your dropshipping business becomes successful.
Using virtual assistants and other mediums of conducting business is an advantage. This course will teach you how to be a step ahead of others. Taking the lead gives you the upper hand in eCommerce.
Inside Blue Sky Amazon
Product university course
Module 1: Foundation
The first module talks about establishing the right foundation in starting an eCommerce business. This module is subdivided into four sections, mostly about an overview of the course.
These sections include:
Background of the creator
The right mindset in starting an FBA business
Long-term plan
Knowing other business platforms
Aside from these sections, this module also tackles sales funnels. Making a funnel faster is needed to gain an advantage over other competitors. To sum up, this course talks about the background and foundation of an eCommerce business.
Module 2: Product choice
The second module talks about the proper way of selecting products. Others may teach you to pick something that quickly sells.
However, this module teaches you another approach to product selection. Choosing something with a high MOQ (minimum order quantity) is better. This creates a higher entry barrier which in turn, ensures volume in product disposal.
Selling something exclusive cuts down the competition. In return, ensures market sales. This results in a higher revenue which means more cash.
Module 3: Sales funnels
This module is subdivided into four sections that talk about sales funnels. First, you will learn the basics of sales funnels. Mastering sales funnels is important to keep your eCommerce business running.
The second part would be about Russell Brunson's Clickfunnels. This will teach you how to automate sales funnels for your site. Clickfunnels can do the hard work for you in making sales funnels.
The third part would be about Facebook Ads. Here, you will learn how to create a funnel for your product of choice. Utilizing Facebook Ads, creating funnels that land on your website helps in increasing the chances of closing a deal.
The last part is all about evaluation. Here, your output will be evaluated for effectiveness. A 30-minute Q&A helps in answering your questions about sales funnels. This is also a great chance in gauging your funnels' strengths and weaknesses.
Module 4: Choosing a virtual assistant
This module teaches you the right way of hiring and choosing a virtual assistant for your business. Hiring extra manpower may mean another expense.
However, as your business grows, addressing multiple transactions is your priority. Hiring VAs to facilitate clients' needs is important. Competent VAs are essential in selecting products and negotiating with clients.
Module 5: Amazon
This module talks about the Amazon platform. This module teaches you how to start an Amazon business. Identifying the pros and cons of Amazon FBA is important.
Knowing how Amazon works gives you an overall picture of your business. Once you know the structure, some of the basic things are tackled. Setting up your business license, a seller account, and other essential tools are discussed in this section.
Making an eye-catching title for your product is needed to attract customers. A powerful product description is needed to entice your viewers and facilitate orders. Mastering Amazon PPC in launching your products is also needed.
This module demonstrates the crucial things you need to learn in running Amazon FBA. Knowing the fundamental steps of FBA is necessary for achieving success.
Module 6: Product source
Finding your product source is needed to sustain your eCommerce business. In this module, you will learn 8 ways to source products. This includes Amazon's scroll and search, catalog, local classifieds, markets, and bazaars.
Amazon navigator course
Module 1: Introduction
The right mindset prepares you in the first few months upon starting a business. During this time, you'll learn how to deal with the ups and downs of setting up your business. As such, a positive mindset gets you going to sustain your business.
Goal setting allows you to maintain a positive outlook in running your business. Hence, keeping you inspired. This module ends with a lecture about the fundamentals of FBA.
Module 2: Branding
This module talks about branding strategies that help you achieve multiple 7-figure businesses. Proper positioning allows for higher branding value. Using this course enables you to launch a patent brand that's difficult to imitate.
Module 3: Long-term products
The secret to dropshipping is selling long-term products. This is key to making a successful FBA business. If you can find something which others failed to recognize its potential, then you're at an advantage.
Module 4:Product listing
Catching your viewers' attention increases the chances of buying your products. Turn your visitors into customers and close deals. This module teaches you how to organize your product listing in such a way that people set their eyes upon their first glance.
Module 5: Shipping process
This module helps you organize the shipping process of your products. Identify common obstacles during the shipment process. When the time comes, you will learn how to respond.
Module 6: Promoting your product
Identifying effective marketing strategies allows you to promote your products fast. For instance, using coupon codes promotes patronage. As such, your dropshipping business becomes successful.
Module 7: Account maintenance
Sustaining your Amazon FBA business utilizes data-driven decisions to facilitate account maintenance. Analyzing data from suppliers, customers, and international currencies are important to manage your account.
Check out this 29-minute video to give you a better understanding of Blue Sky Amazon…
Let us move forward and learn more about…
How do you join Blue Sky Amazon?
If you want to be a student at Blue Sky Amazon, all you have to do is visit their website at www.blueskyamazon.com.
Look for the registration section and follow the instructions. You should see a free registration icon.
Follow-up instructions will be given. Pay for the registration fee and wait for the confirmation email. Once confirmed, you're now good to go.
Blue Sky Amazon cost to join
So, how much does this course cost? There are two ways of paying for this course. You can pay directly $3,995 or $713 for 7 payments.
Blue Sky Amazon reviews online
Whether it's positive or not, this course helped students achieve success. But, you need to understand that every business comes with a risk. The right mindset and tools allow you to earn big.
How much does Blue Sky Amazon cost to join?
Now that we've discussed the background, instructor, what's inside, and how to join the LinkedIn Marketing course, time to go to the most crucial part. The cost to join. But first, let me remind you of something.
Most businesses did not come out like magic. You need to invest. And that's the hardest part.
Others failed to achieve success because of being hesitant. Well, that's true especially when money is the issue.
Yet, you can never achieve success unless you make the first step.
So, how much does it cost to be a part of this course? It costs P3,790 to enroll. But, if you're lucky enough to avail of a discount, it goes down up to P549! That's an 86% discount we're talking about! Quite an offer, right?
Blue Sky Amazon monthly cost
Do I need to pay for monthly dues?

There's no mention of paying monthly fees for this course. Except maybe for the 7-time payment option.
However, many people fail to realize there are ongoing costs to this business model such as…
• Weebley hosting and domain: $25 a month per website
• Call tracker i.e. Callrail: $45 to $145 per month or Callsling and $498 one time fee (needed- but you get one included – note it doesn't work everywhere in the world)
• Email autoresponder to track leads: $15+ a month
• PO Box (to set up your business address): $19 to $75 for 6 months (needed)
• SpyFu (competitor keyword research): $33 to $199 a month / AHrefs (keyword research) – $99 a month
• PPC ads: $200+ a month (not needed but can help for speed)
• Outsourcing (some people pay others to build a website or do some of the tasks- not needed, but a great way to scale eventually)
Blue Sky Amazon reviews online
LinkedIn Marketing is one of Udemy's top-leading lead generation courses.
What it offers will indeed get you on top of others in the field of digital marketing. Hence, it gained good reviews from most of its students.
However, some view this course negatively. But, these are the people who were skeptical after hearing about this course.
Reluctance is one thing that hinders your dreams. If you're brave enough, take the first step towards success.
Common positive Blue Sky Amazon reviews
Many positive testimonials
Helpful private support system
Proven and tested strategies
Here is what we have seen in Trust Pilot…
"Excellent course with fantastic support. Have used it for over a year now and the knowledge and experience I have gained has been invaluable. For anyone looking to create a passive stream of income, this is a great place to start and from a trusted organisation."
Common negative Blue Sky Amazon reviews
Poor video quality
Short money-back guarantee
Disorganized discussions
And here is one of the most common negative reviews about Blue Sky Amazon that we have seen in Trust Pilot…
"Please please do your homework on Sophie Howard. I very nearly brought into it.. as did my silly old dad..look her up it is a scam as are most of these so called free Webinar cons are they are not what you think. People handover anywhere between 500 and 4k. And it amounts to nothing..loads of advice and ads. Dont part with either your hard earned cash or that little nest egg. Or you can Kiss it goodbye and don't say you were not warned."
Is Blue Sky Amazon a scam?
This course is backed up with many positive reviews from students.
Sophie is the real deal, and yes, she's a top-earner in Amazon.
Is this course a scam? No, it's not.
Blue Sky Amazon pros
Here are some of the best things that I like most about Blue Sky Amazon…
Comprehensive
This course discusses FBA selling thoroughly.
If you want to learn Amazon's FBA model, this course is the answer.
Live coaching
The live coaching of Sophie is a great chance to learn from the expert.


You'll see firsthand the techniques and tips from the Amazon Goddess herself.
Evidence based testimony
Following the footsteps of Sophie gives you an evident example of success.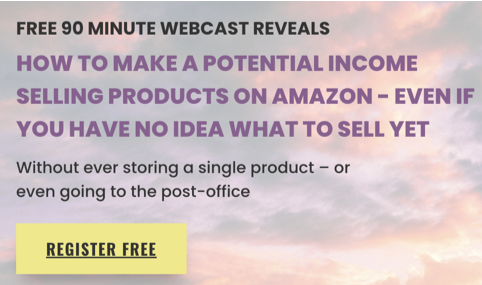 She walks the talk and is willing to share with you her experience and skills obtained through the many years she's been out in the market.
Blue Sky Amazon cons
And here are the not so good things that I consider as red flags for Blue Sky Amazon…
Substandard graphics
Some of the videos and audio have poor quality. It would be best if these aspects are improved.
Costly
The registration fee is costly.
You can learn what you want but at the expense of disposing of big cash.
Many competition
Starting a dropshipping business may come with difficulties.

Especially when you're still new in the market because of competition.
Ready to make passive income online?
I've created a growing passive income online with no previous marketing skills or online experience…
I've made a special video for you to explain exactly how I did this.
My opinion – Blue Sky Amazon
Venturing with an ecommerce business is a good choice.
As an entrepreneur, running a dropshipping business is great. You don't need to stock supplies in a warehouse. Instead, all you have to do is look for suppliers and cater to your customers' needs.
However, running an eCommerce business the right way is a challenge. Without the appropriate leverage, you're putting yourself at risk.
Looking at Sophie Howard's Blue Sky Amazon course helps you in starting your eCommerce business. With many positive claims, this course shows a promising outcome. Try now, and be one of those who found financial success in an eCommerce business.
There are also many other better online business opportunities out there that you can try now…
How I make passive income online
In 2018 I had no idea what affiliate marketing was.
Once I learnt about it, it just seemed like a great business model that can grow over time using the power of the internet.
So I tried to figure it out by myself… that got me nowhere fast.
Then I fell for some terrible online scams.
But eventually, I found Wealthy Affiliate. It teaches long-term proven strategies to build an online business with all the tools & support needed.
And this happened…
Once you learn the process of getting thousands of people to find your website every month (for free) there really is not limit to what you can achieve online.
I've reviewed hundreds of courses or programs that claim to help people make money online. And I've spoken to dozens of 6-7 figure online entrepreneurs on my podcast.
This is by far the best place I've seen to help beginners get set up on the right foot. You can read my full Wealthy Affiliate review here (including the pros and cons!)
Or you can watch an insiders video I made that explains exactly how it works here.