One of the biggest things that people want to achieve in their life is financial freedom. There are a lot of things you can do to achieve it.
However, a lot of ordinary people today achieve their financial freedom by simply selling products on Amazon.
The Amazing Selling Machine is an Amazon course that is geared towards new sellers who want to achieve financial freedom as a seller on Amazon.
However, is it a great course or is it a waste of money?
In this review, I will do a comprehensive analysis of the Amazing Selling Machine course. We will take a look at the course itself, who created them, and more.
Today, we will find out if the Amazing Selling Machine is a great course or a scam.
This review will help you decide if it's worth trying by discussing its content, pros, cons, so you'll know if it is a legit way to make money online.
Disclaimer:
This Amazing Selling Machine review has been thoroughly researched with information and testimonials that are available online to anyone in the public. Any conclusions drawn by myself are opinions.
Amazing Selling Machine review: The overview and rankings
Name: Amazing Selling Machine
Owners: Jason Katzenback
Type: Ecommerce course
Price: $4,997 one-time payment or $997/month for 6-month installment
Best for: Anyone who wants to learn ecommerce through Amazing Selling Machine to make good money.
Amazing Selling Machine Pros
Community
Actionable tips
Amazing Selling Machine Cons
Expensive price
Not open all the time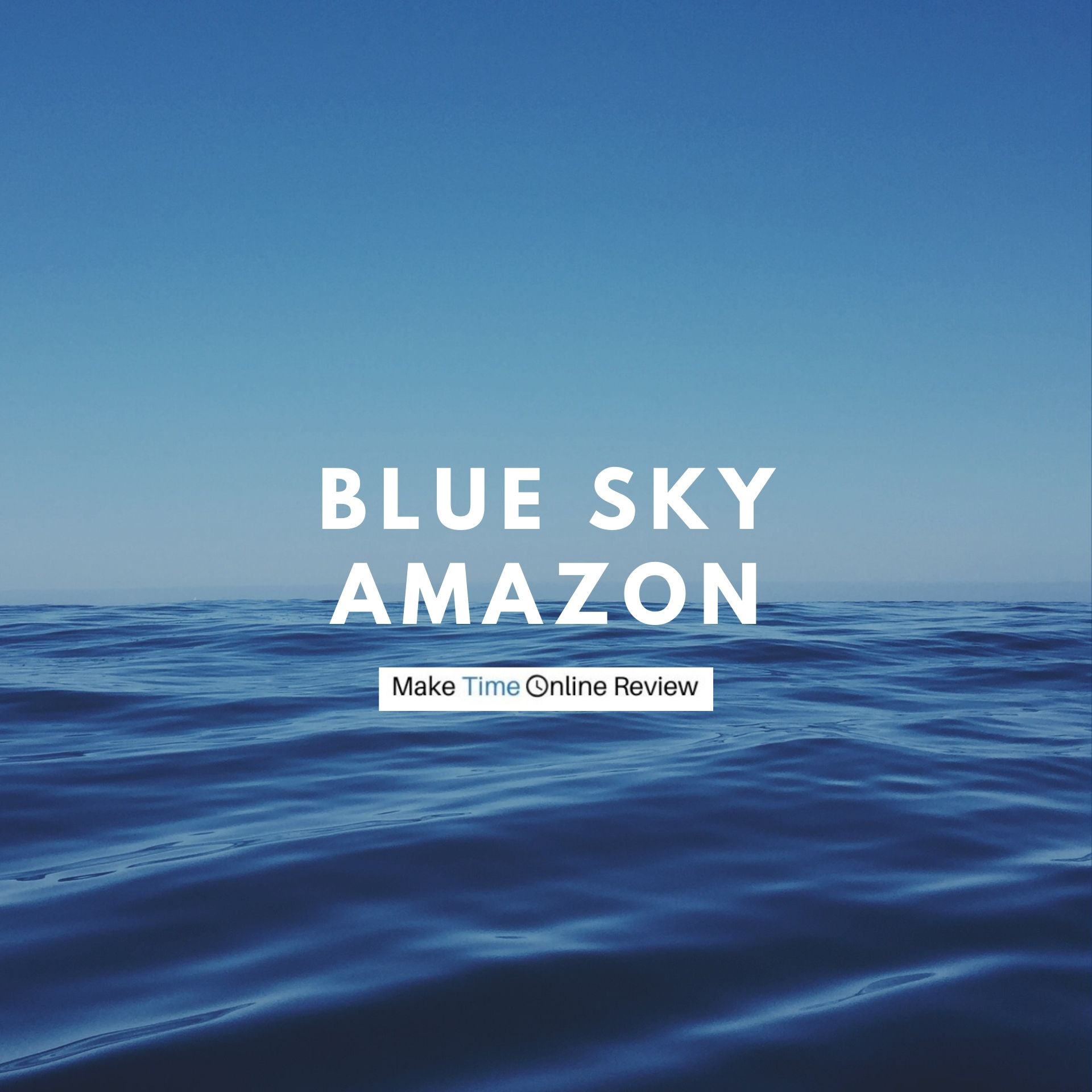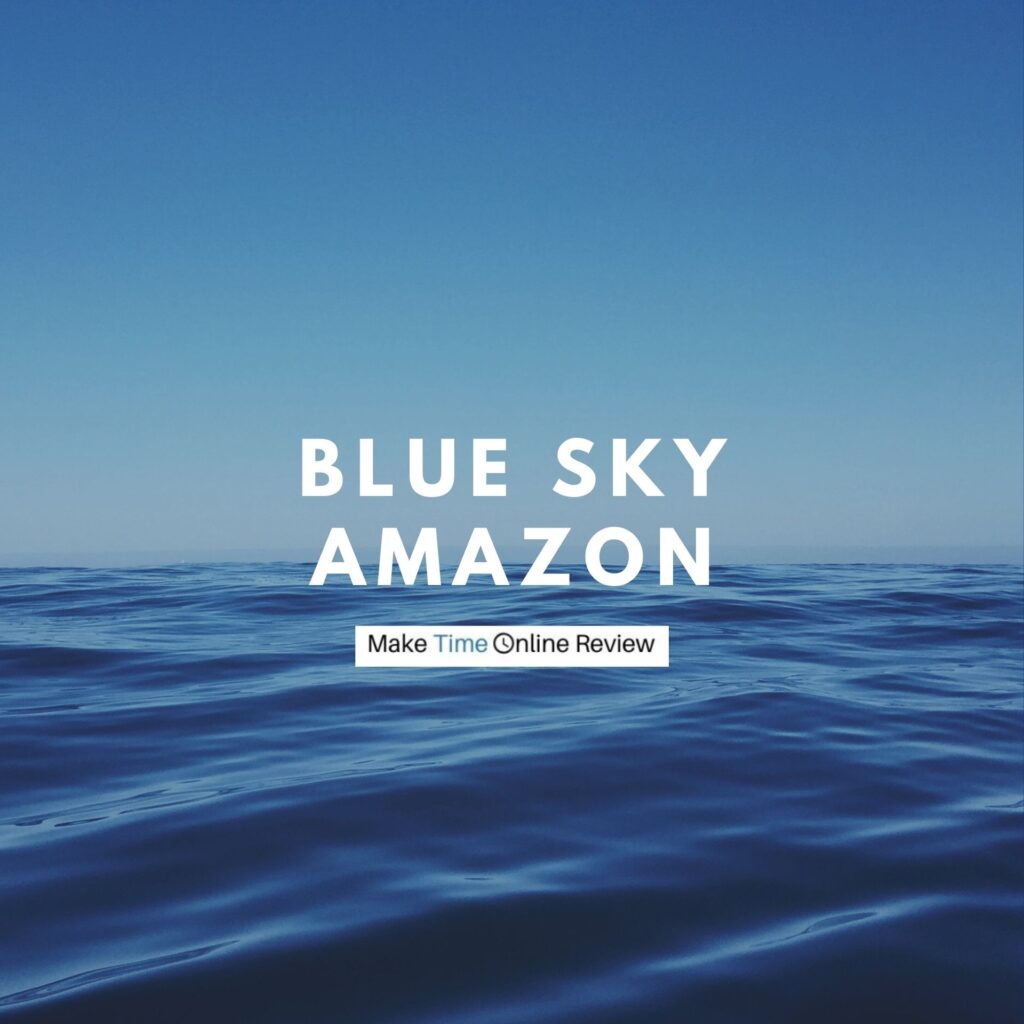 Summary:
Amazing Selling Machine is an ecommerce course that teaches you how to make money online through effective drop shipping and overall ecommerce.
Make Time Online Rating: 40 out of 100
Recommended: No
What is Amazing Selling Machine about?
The ASM (Amazing Selling Machine) is a comprehensive training program.
Its goal is to teach people how to begin and establish a successful business on Amazon.
The Amazing Selling Machine, also known by its acronym ASM, is the most popular FBA training course Amazon offers globally.
It includes a private mentorship program (including coaching calls), a worldwide community of sellers, and a private resource vault, all of which are designed to teach new sellers how to grow a successful Amazon FBA business from the ground up with no prior experience.
The online training course lasts for 8 weeks, and it can be accessed anywhere in the world.
By guiding you through the process of constructing a profitable Amazon FBA business in a step-by-step manner, it eliminates the needless labor and uncertainty associated with opening your own eCommerce site including:
Research and evaluation of potential purchases
Conducting vendor evaluations and placing inventory orders
Constructing one's own trademark and personal label from the ground up
Creating Amazon listings that have a high rate of conversion
Putting forth new products
Promotion of your goods and generation of website visitors
Reaching seven figures and beyond in revenue

The course includes a private resource vault, a worldwide community of sellers, a private mentorship program, and an 8-week online training course.
All of these things are aimed to train new sellers how to establish a successful business on Amazon from the ground up without any experience.
The course helps get rid of the uncertainty and hard work of starting your eCommerce store by walking you through each step of the way.
Check out this 15-minute video to know more about Amazing Selling Machine…
So, who created this Local Lead Generation 101 in the first place?
Who is Matt Clark and Jason Katzenback?
In 2012, Matt Clark and Jason Katzenback founded the Amazing Selling Machine course.
These two individuals are eCommerce giants that have established several 7- to 8-figure businesses.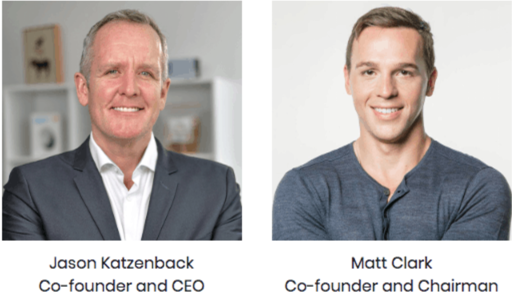 Matt is a former energy trading analyst who became an eCommerce entrepreneur. He was accepted into Harvard. However, he chose to drop out to pursue the course.
Jason is a serial entrepreneur and a philanthropist. He claims that he has made around $120 million in sales for his businesses. These are all the things I know about these two individuals.
In the course, you will be taught by Rich Henderson and Mike McClary. Dan Ashburn also appears in the training program.
Personally, I like the way they teach in the course. Everything is direct, simple, and taught as if you don't have any knowledge about selling on Amazon.
So, how does the course work?…
Ready to make passive income online?
Hey, I'm Mike.
I created a passive income online within a year. I had no marketing skills or online experience when I started.
How does Amazing Selling Machine Work?
The ASM program aims to teach people how to establish an eCommerce business using FBA (Fulfillment by Amazon).
The course is all about establishing your private label brand and selling your branded items on Amazon.
The goal of the program is to be an all-inclusive, step-by-step training to help you establish your Amazon FBA business.
The Amazing Selling Machine course covers everything from scaling your business to effective marketing techniques, to finding the right product, and a lot more.
Jason and Matt are constantly revising the curriculum to reflect current information and best practices. That's a positive indicator. Most men sell obsolete information, which, once mastered, becomes even more obsolete.
The most recent edition significantly improved over ASM 12 (60% NEW CONTENT). Here's how the next-level update will look: (And why I think these guys are geniuses).
Jason and Matt polled customers and examined their website traffic to identify the most significant difficulties and barriers to purchase. Then, they added additional features, tools, and solutions to the product suite to address these problems.
Here are the new features included in the Amazing Selling Machine upgrade:
An independent sourcing agent: ASM identifies and negotiates with three suppliers on your behalf. Thus, you eliminate the possibility of being duped.
Lead-gen Google Chrome add-on: A simple technique for locating products with great potential and minimal competition.
FREE lifetime upgrades: Lifetime access to all future versions of the software.
Mike McClary and Rich Henderson will personally call you and address any questions!
Dan Ashburn's launching methods: Dan and his staff do not waste time. ASM 13 contains all of Dan's launch techniques to generate $12 million in sales.
Amazon branding tool suite: A new set of tools designed to facilitate the development of successful private brands and private labels.
Inside Amazing Selling Machine
There are a couple of modules that the course provides to students. These modules are created to help people learn how to establish a profitable Amazon FBA business from the ground up.
When you enroll in the course, you should expect to see these modules:
Welcome Module
You should not skip the Welcome Module if you want to get the most out of the training. The Welcome Module takes you from the dashboard to the vault and group, through everything.
Next, it provides you with the standards of success that lay the foundations for making your business profitable.
Then, Amazon Seller Central will take you through everything. This will enable you to understand what you are up against.
Module 1: Looking for the Ideal Product
Rich explains in this module why branding is more crucial compared to simply selling standalone products.
After the explanation, he will then dive into their research approach known as the "Hot Product Opportunity".
To make things simple, this method uses 7 characteristics you are going to want to ensure the product you plan to sell hits.
One of the characteristics that Rich mentions is to ensure that the product fits in a top-level category. It shouldn't be a sub-category.
In this module, they will also share with you how to figure out which products to avoid. They will teach you which tools to use, their selection criteria, and how to patent your product.
Module 2: Assessing Samples and Suppliers
In this module, the course will teach you how to find products from anywhere in the world and how to contact suppliers.
The module will also show you how to break down the real profit of your product so you could avoid costly mistakes.
While Rich did an excellent job going over a couple of common-sense stuff when it comes to branding, I think he could have added more in-depth training easily.
Rich could have taught sellers how to look for suppliers that are not overrun with other Amazon sellers.
Also, Rich did not mention anything about how you can visit local businesses in your town and help them make extra sales by selling on Amazon.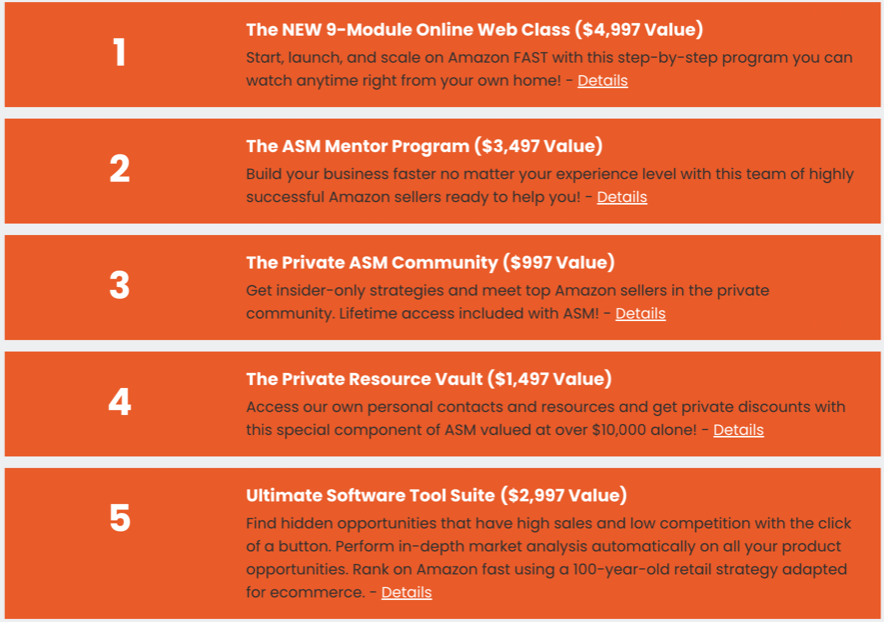 Module 3: Creating Your Brand and Ordering Inventory
In this module, you will learn the selection process of the supplier and how to establish a framework for an Amazon product listing.
Rich will also focus on two things in this module. This includes starting your product listing and choosing the best product sample.
Rich provides you with a lot of details and the correct steps to take when evaluating product samples. The module also includes:
How to order inventory properly
Designing product packaging
How to create listings that convert
How to create a brand
How to order a product
How to assess a product
Module 4: Establishing Your Brand Assets
This is perhaps the biggest module of all. It is full of professional branding tips on how to generate product feedback, establish a subscription list, develop a Facebook page, and create a website.
By the end of this module, you will understand how to set up your brand for growth throughout the Internet.
Module 5: The Ideal Product Page
Personally, I think that this is the most vital module in the course. One key to success on Amazon is to create the perfect product page.
Amazing Selling Machine will show you how to utilize the right product photos, write an engaging description, how to pick a good title, and what keywords to use.
In this module, Rich explains the 8 various characteristics of an excellent product listing and how you can establish it.
I will share with you 4 characteristics. If you want to know more, you might want to enroll in the course.
Determining profitable pricing
Click worthy product listing
Traffic generating titles
Keyword research
Keyword research is crucial since if you've got no search volume, it is perhaps not an ideal product selection.
Module 6: The Ideal Product Launch
The proper way to launch your business will make the difference between getting nothing and getting millions in income.
In this module, Rich will walk you step-by-step on how to properly launch your business. This includes how to maximize revenue, price management, generating ratings, structuring the campaign, analyzing data to optimize the launch, preparation, goals of launching, and much more.
Module 7: Advanced Marketing and Traffic Tools
Module 7 is where things begin to get a bit complicated for your business. However, if your business reaches this part, then you're probably doing well.
In this module, you will learn how to maintain your business every day to stay successful on Amazon. This includes emailing your subscribers and checking your rankings.
The module also explains a couple of other key aspects such as establishing your team, how to run promotions, split testing, optimizing Amazon ads, how to optimize traffic for conversion, and more.
After this module, you will learn how to improve your Amazon ads, utilize Amazon lightning deals, and create a list of your day-to-day business tasks.
Module 8: Taking Your Business to the Next Level
Compared to other modules in this course, Module 8 is quite short. Rich and Mike will share with you tips on how to scale your business to the next level.
They will teach you how to set new goals for your business and how to add additional products.
In this module, you will learn all of the secrets that most other Amazon sellers ignore in growing their businesses.
This includes working with influencers, YouTube Ad domination, Google Ads, establishing an email list, Instagram marketing, Facebook retargeting, and much more.
Check out this long 1-hour video to give you a better understanding of Amazing Selling Machine…
Let us move forward and learn more about…
How do you join Amazing Selling Machine?
Now that you know what is included in the training program, you are probably interested in enrolling in the course? Well, fortunately for you, the process is pretty simple.
All you have to do is to visit their website.
Once you're on the homepage, click the "I want to join ASM" button on the upper right. After that, you will need to fill in some details and follow instructions.
Once you're done, you are good to go.
How much does Amazing Selling Machine cost to join?
If you want to join the Amazing Selling Machine training program, then you've got to be ready to invest a hefty amount of money.
As of today, the price of the Amazing Selling Machine is $4997.
However, this is if you really would want to pay for the course upfront…
Amazing Selling Machine monthly cost
If you think that it is too expensive, you also have the option to pay $997 per month for 6 months.

That is $5,982 in total.
It is a major investment.
However, if you choose to pay in full from the start, you can save $985.
However, many people fail to realize there are ongoing costs to this business model such as…
• Weebley hosting and domain: $25 a month per website
• Call tracker i.e. Callrail: $45 to $145 per month or Callsling and $498 one time fee (needed- but you get one included – note it doesn't work everywhere in the world)
• Email autoresponder to track leads: $15+ a month
• PO Box (to set up your business address): $19 to $75 for 6 months (needed)
• SpyFu (competitor keyword research): $33 to $199 a month / AHrefs (keyword research) – $99 a month
• PPC ads: $200+ a month (not needed but can help for speed)
• Outsourcing (some people pay others to build a website or do some of the tasks- not needed, but a great way to scale eventually)
Amazing Selling Machine reviews online
Just like any other training program online, The Amazing Selling Machine course has a couple of mixed positive and negative reviews.
The ASM training program doesn't beat around the bush.
It is extremely expensive for a course. However, once you read the reviews of other people, you might change your mind.
Common positive Amazing Selling Machine reviews
Many positive testimonials
Helpful private support system
Proven and tested strategies
Here is what we have seen in Trust Pilot…
"Absolutely changed my life! I took the Amazing Selling Machine course 4.5 years ago. I learned how to sell products on Amazon and a few months later I was able to quit my job of 9 years. I have looked back since. Highly recommend."
Common negative Amazing Selling Machine reviews
Poor video quality
Short money-back guarantee
Disorganized discussions
And here is one of the most common negative reviews about Blue Sky Amazon that we have seen in Trust Pilot…
"An awful customer service from Raunesh "manager" it's embarrassing! For the future of Amazon this guy needs to be fired #Amazon #customerservice #disgusting."
"Deceptive service in collaboration with Scale with Ignite. They show A+ content on their product optimisation package but fail to deliver it at even at a cost of $1000. Poor customer service and very poor delivery."
Is Amazing Selling Machine a scam?
Even though it is pretty expensive compared to other Amazon FBA courses, I can say that the Amazing Selling Machine training program is not a scam.
Compared to other courses, the success rate of students who enrolled in the Amazing Selling Machine course is higher.
Of course, the only downside is the upfront cost of the training program. However, the expensive price might be one of the primary reasons for its success.
If you are willing to spend that amount on a course, you're probably very serious about becoming a successful Amazon FBA seller.
Amazing Selling Machine pros
Here are some of the best things that I like most about Amazing Selling Machine…
Community
The live coaching of Sophie is a great chance to learn from the expert.
These people will help keep you motivated. This is particularly true if you like to compete against them.
Whenever you see another student becoming successful, it will help strive you to improve. You can also reach out to them for help when you need it.
Actionable tips
Aside from offering tons of great knowledge, ASM is also very actionable.


You can immediately incorporate tips on your Amazon listing and you'll notice great results in less than a week.
Amazing Selling Machine cons
And here are the not so good things that I consider as red flags for Amazing Selling Machine…
Expensive price
This is perhaps the biggest drawback of the Amazing Selling Machine course.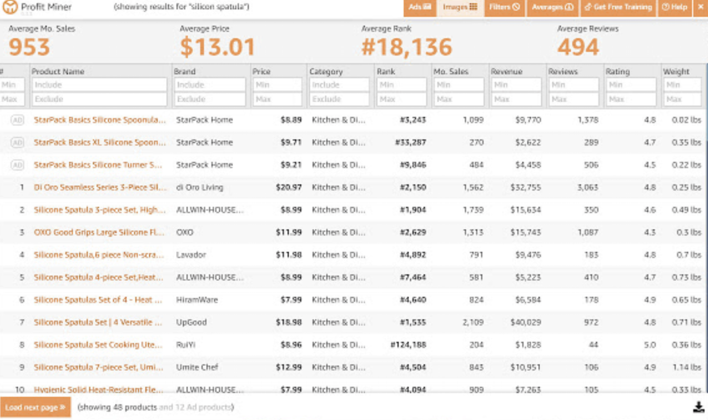 A lot of people don't want to spend almost $5,000 on a course. It is a huge investment.
However, if you really want to know the secrets to becoming a successful Amazon seller, it's a well-worth investment.
Not open all the time
The AMS training program is extremely famous.
This means that the members of the program can be extremely busy. Thus, they are not open for 365 days.
You will need to keep track of the course to see if they're accepting new students.
Ready to make passive income online?
I've created a growing passive income online with no previous marketing skills or online experience…
I've made a special video for you to explain exactly how I did this.
My opinion – Amazing Selling Machine
One of the biggest questions people ask after reading this article is "Is it worth it?" If you try to search online, you'll probably get mixed results.
However, for me, it is one of the greatest Amazon FBA courses available today. It offers direct coaching, mentorship, access to resources, and a depth of knowledge that you can't find in other courses.
Aside from these things, you will also join a community filled with successful and passionate FBA entrepreneurs.
It is like you belong in a family with the same goals that help each other.
If you think that the price is too much for you, then perhaps you're not ready for it. Fortunately, there are tons of cheaper alternatives you can try.
Once you've got enough money, I recommend that you invest in this training program. It helps you keep on track of your goals.
There are also many other better online business opportunities out there that you can try now…
How I make passive income online
In 2018 I had no idea what affiliate marketing was.
Once I learnt about it, it just seemed like a great business model that can grow over time using the power of the internet.
So I tried to figure it out by myself… that got me nowhere fast.
Then I fell for some terrible online scams.
But eventually, I found Wealthy Affiliate. It teaches long-term proven strategies to build an online business with all the tools & support needed.
And this happened…
Once you learn the process of getting thousands of people to find your website every month (for free) there really is not limit to what you can achieve online.
I've reviewed hundreds of courses or programs that claim to help people make money online. And I've spoken to dozens of 6-7 figure online entrepreneurs on my podcast.
This is by far the best place I've seen to help beginners get set up on the right foot. You can read my full Wealthy Affiliate review here (including the pros and cons!)
Or you can watch an insiders video I made that explains exactly how it works here.