It's powerful to learn SEO.
It's the process of influencing the visibility of a website in the unpaid results of a Search Engine.
Oftentimes, experts refer to these results as earned, organic, or natural. Keep in mind that there are millions of websites out there and search engines need to look for a way to bring up the most relevant answer for a user.
Oftentimes, people see SEO as something quite technical. They think that only professionals can do it. However, that isn't the case.
Though there are a lot of layers of SEO, it is possible for every single person in business to learn the basics.
This is where SEO courses come in.
One of these courses is the 90 Day SEO Review.
But is 90 Day SEO a scam?
No, it is not. 90 Day SEO is a legit SEO course created by a legit and proven SEO specialist that discusses all there is to learn about how you can use SEO to generate income online.
However, is it really the best course when it comes to learning SEO? Let's find out.
We will also help you decide if it's worth trying by discussing its content, pros, cons, so you'll know if it is a legit way to make money online.
Disclaimer:
This 90 Day SEO review has been thoroughly researched with information and testimonials that are available online to anyone in the public. Any conclusions drawn by myself are opinions.
90 Day SEO review: The overview and rankings
Name: 90 Day SEO
Owners: Matthew Woodward
Type: SEO course
Price: $997 one-time subscription
Best for: Anyone who wants to know the best ways in making passive income using proven and effective SEO strategies.
90 Day SEO Pros
Legitimate and reputable creator

Comprehensive lessons
90 Day SEO Cons
Expensive
Few supplementary videos
Common and mainstream topics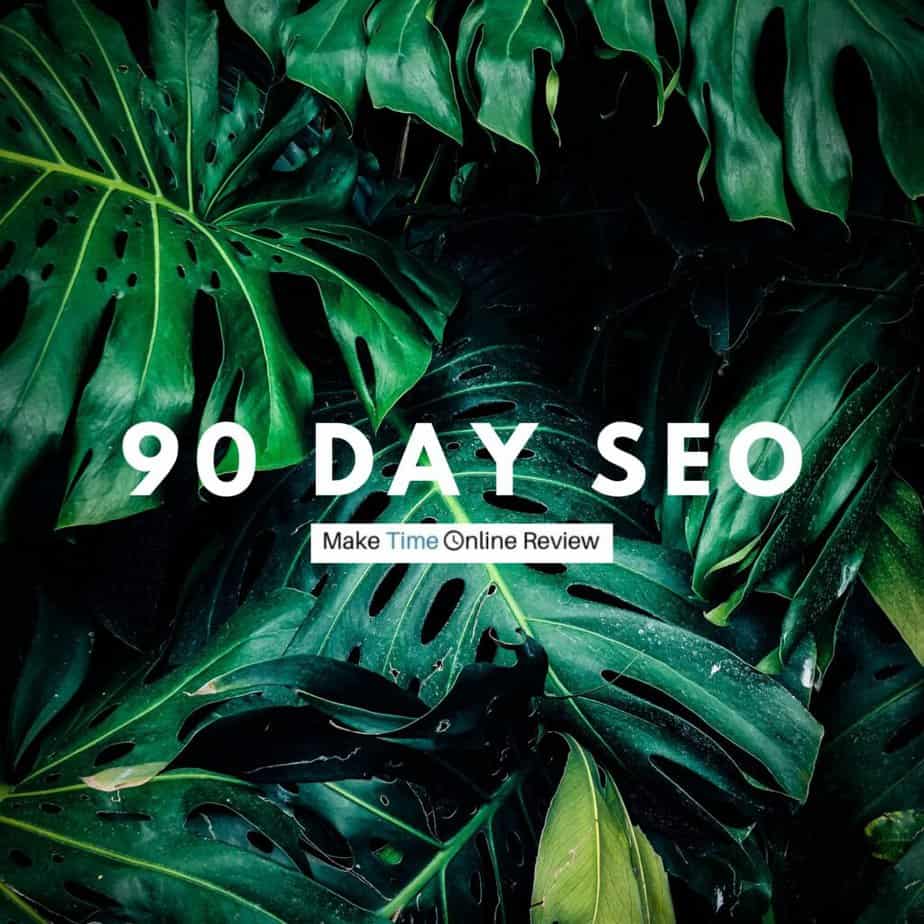 Summary:
90 Day SEO is an SEO Course that discusses the best and proven effective SEO strategies to boost online passive income while expanding market and branding.
Make Time Online Rating: 40 out of 100
Recommended: No
What is 90 Day SEO about?
According to the course, you will become an SEO expert in the span of 3 months (90 days) if you simply follow the processes that the course teaches you.
Matthew Woodward is the author of the course. According to him, his program will take you by the hand and show you how to change any site into a magnet for targeted organic search traffic.
SEO (search engine optimization) may be your buddy or your adversary. This is because optimizing your content and website can help you increase your online visibility, but it can also be used against you by your competitors to boost their ranks.
Regardless of the situation, the key to ensuring that your website and content keep a good ranking on search engines and social media platforms is vigilance and smart maintenance.
And video tutorials and training courses are likely the most popular means through which consumers seek assistance. Sadly, not all programs are authentic and could assist you to achieve your objectives.
It is rather apparent what Matt's program is about. As suggested by the name, it is an online SEO training program. In addition, you can see that the result they guarantee is an increase in the number of leads generated within 90 days.
However, once you have efficiently optimized your website and publications, it is unnecessary to wait 90 days to see an increase in website traffic. In addition to Matthew Woodward's course, there are a variety of additional tools you can utilize to increase traffic.
Moreover, the program's exorbitant cost is a significant drawback! If you lack sufficient spending money and are attempting to conserve, this course may not be for you.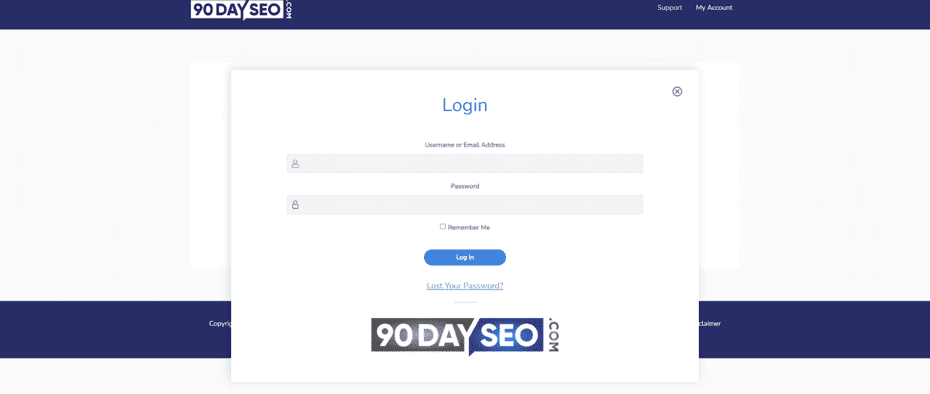 When you join the course, you will get access to every strategy, tool, template, and process that Matthew utilized to improve search traffic.
It does not matter if you're currently facing a decline in search traffic or you simply launched your website last week, the 90 Day SEO program will show you what to do.
According to Matthew, he is really frustrated to see other SEO courses being sold for thousands of dollars, yet they do not cover the basics such as internal linking, site structure, and more.
90 Day SEO is a cost-effective program for people who want a scalable and complete SEO strategy from beginning to end.
Check out this 3-minute video to know more about 90 Day SEO…
So, who created this course in the first place?
Who is Matthew Woodward?
Matthew Woodward is an SEO and marketing guru based in the UK.
He provides a range of services for brands and businesses through his website.
Matthew is known for writing easy-to-learn and high-quality tutorials on everything. This includes SEO and blogging. He also writes reviews for tools, services, and products in the industry.
Since 2012, Matthew has been publishing case studies as well as tutorials on business growth.
Matthew also worked as the head of online marketing in 2009 for Mobile Group. After that, he dived head-on into the online marketing industry with Compare My Mobile.
At this point, he was accountable for everything. This includes general growth, SEO strategy, online marketing, and more.
Matthew launched his blog in 2009. Since then, he has won several awards for his blogs and has served as an excellent resource point for helping entrepreneurs and business owners improve overall sales and search traffic.
After many years, his website would be considered one of the leaders in digital marketing tutorials. He also launched Search Logistics in 2014. As of today, he is currently the lead director.
As you can see, Matthew has extensive experience in SEO and online marketing.
So, how does the course work?…
Ready to make passive income online?
Hey, I'm Mike.
I created a passive income online within a year. I had no marketing skills or online experience when I started.
How does 90 Day SEO Work?
According to Matthew, the 90 Day SEO training program is quite simple. If you're a student, all you've got to do is follow the process once. 
This is some preliminary info on what you will learn throughout the course:
Use these quick-win on-page SEO techniques to surpass the competition.
The several advantages of subject research over keyword research.
How to locate an infinite number of appropriate link-building chances.
What to do if you require focused traffic immediately and have no budget.
Calculating visitor and income losses due to ineffective SEO.
How to make your material stand out from the crowd and "pop."
Natural Language Processing (NLP) is used to gain a competitive advantage.
How to develop and implement a comprehensive SEO plan from start to finish.
The two link-building tactics are responsible for 80% of his success.
Every single week, you will learn a new lesson. These lessons are made up of a combination of printable resources, spreadsheets, worksheets, videos, and text.
These lessons will guide you through the process as easy as possible.
Once you're done learning the process, the next thing you will get is a series of repeatable processes that you can utilize to improve search visibility for any keyword or topic of your choice.
Keep in mind that the processes you'll learn are the exact processes Matthew utilized. As mentioned earlier, he made a name for creating high-quality tutorials with no fluff.
You will get everything you need to establish comprehensive SEO strategies from the ground up together with the exact steps to perform them.
Inside 90 Day SEO
According to Matthew, every week you're going to be provided everything you need to learn SEO. This includes spreadsheets, worksheets, checklists, strategies, and more.
Everything will be provided for you. All you've got to do is to follow the process properly and go for that SEO.
So, if you want to know what's inside the training program, here are some of the repeatable processes you're going to learn when you join the course:
Module 1: Research Topics Not Keywords
In this module, you will learn how to look for keywords and topics that will deliver ROI for your business.
In addition to that, you will also get a checklist that will help you ensure you choose the right keywords and topics every time.
This module will also teach you how to create a comprehensive keyword and topic strategy that improves your possibility of ranking.
Module 2: Establishing Concrete Foundations
According to Matthew, it's vital to establish your castle on a foundation of rock. If you establish it on the sand, it will not survive the storm.
One of the most common problems in the industry is people rushing to build links and traffic despite building their castles on sand.
In this module, you will learn how to establish your website on a foundation of rock. You will also learn how to create a website that both search engines and humans love.
Matthew will also show you everything you need to set up to support your website's overall SEO strategy.
Module 3: Complete On-Page SEO Optimization
In this module, you will learn how to fix the 4 most common problems that have the biggest influence on rankings and search traffic.
Matthew will also teach you how to test for opportunities to incorporate the latest on-page SEO methods.
You will also learn how to leverage site structure and internal linking to drive ranking, authority, and relevance.
You will also learn how to fix and find all of the on-page SEO issues that you don't know you have.
Module 4: Content Planning for Profit
It's quite tricky to plan your content. You've got to align cost, risk, intent, keyword difficulty, search volume, business goals, and more.
In this module, Matthew will show you how to look for your focus topics that perfectly align with the goals of your business.
You will also learn how to establish a complete content strategy that supports your overall SEO strategy. Matthew will also show you how to calculate the number of words you have to write.
You will also learn how to produce content ideas that will leave search engines and humans wanting for more.
Module 5: Creating Excellent Content
It's quite challenging to create great content that is optimized for both humans and Google. In this module, Matthew will help you address this challenge.
You will get access to everything you require to manage and hire writers. Matthew will also show you the proper way to outsource content creation while maintaining great standards.
You can also download the 9 content frameworks that translate into easy link-building and sales opportunities.
You will also learn how to create good content that both humans and search engines love.
Module 6: Instant Traffic Strategies
SEO does not happen overnight. That is why Matthew will teach you a repeatable system to drive targeted traffic that you can use for any content piece.
In this module, you will learn how to build crucial social and human signals to your content at will. Matthew will also share the specific things experts do that open doors to endless link-building opportunities.
Furthermore, you will also learn how to get your first 100, 200, or 500 unique visitors. You will also learn the 10 things that experts do to start sending targeted traffic to their content.
Module 7: Link Building Strategies That Work
In this module, you will learn the 2 link-building strategies that deliver 80% of their results. Matthew will also share with you the simple outreach trick they use to get people to reply.
You will also learn how to automate the discovery of new link-building opportunities. You will also learn the 10 link-building strategies that you can utilize with any piece of content.
Module 8: Building Topical Authority
In this module, you will learn how to double down on your results, open doors to other opportunities, and more.
You will also learn how to optimize existing content to improve your topical authority. Matthew will also show you the overall process to improve topical relevance and authority.
Module 9: The Quick Win Finder
In this module, you will download a copy of Matthew's intelligent quick win finding Google sheet that creates the strategy for you.
You will learn how and when you should repeat the process. Also, you will learn how to identify quick win SEO opportunities throughout your website.
Check out this 3-minute video to give you a better understanding of Drop Servicing Blueprint…
Let us move forward and learn more about…
How do you join 90 Day SEO?
To join 90 Day SEO, all you've got to do is visit their website.
You can also do this by searching "90 Day SEO" on Google and clicking on the first result.
Then, once you're on their homepage, the next thing you'll need to do is to scroll to the bottom of the website. There, you will find a button that says "Get 90 Day SEO Today". Click this button.
Lastly, you will have to fill up your details and pay the price.
90 Day SEO cost to join
As of today, the cost of joining 90 Day SEO is $997.

However, if you think that it is too expensive for you to pay upfront, you can choose the "split pay" option.
If you choose to split the price, you will have to pay $397 a month for 3 months.
That is $1191 in total…
90 Day SEO reviews online
Even though a lot of people admire the course, there are a couple of things I have found a bit frustrating. It's best to know these things before you choose to join.
It's quite difficult to look for transparent drop servicing blueprint reviews on the internet.
Some of the reviews are too good to be true, while others are simply made by competitors to make Matthew look bad.
So here are some of the common positive and common negative traits of the 90 Day SEO course:
Common positive 90 Day SEO reviews
Comprehensive
Legit creator
Beginner-friendly
Here are some of the most common positive reviews we have seen from clients…
"Matthew's actionable google sheets have transformed the way I do online SEO completely. I absolutely love his advice and tutorials and can't thank him enough"
"Through your straightforward and simple SEO tutorials on Matt's blog, I have been able to start and grow a new blog to over 2000 visitors a month within 2 months."
"Matthew Woodward's tutorials helped me move from a few visits a month to thousands of visits a month. This made me go from 4 digits of profit to 6 digits in a short period of time"
Common negative 90 Day SEO reviews
Expensive

Not worth the price

Content and topics are common
And here are some of the most common negative reviews we have seen from clients…
"I have followed all the processes in the course but I still did not get the results I want. I think that this course isn't ideal for beginners. You can't guarantee success if you just follow the steps. You will have to do other strategies if you want to be successful"
"I find the videos in the course a bit boring. Some of them are simply too long."
"For a price of $997, the content of the course is quite underwhelming. There are other SEO courses out there for the same price that offers more lessons and strategies."
Is 90 Day SEO a scam?
The answer is no. The course is not a scam.
Keep in mind that you can only call something a scam when you pay the price of the product and you get nothing in return.
On the other hand, when you pay the price of the course, you will get the complete version of the program.
People who are calling this course a scam are the ones who did not get the results they wanted when they joined the program.
To make things simple, 90 Day SEO is a real training program. It isn't a scam.
90 Day SEO pros
Here are some of the best things that I like most about 90 Day SEO…
Legitimate and reputable creator
If you want to learn SEO, you might as well learn it from Matthew.
Without a doubt, he is one of the best experts out there. He really knows his stuff…
Just because you can't watch videos does not mean this course isn't for you. There are written tutorials as well that you can read so that you'll learn SEO the way you want.
Comprehensive lessons
Not all people have a lot of free time.
Luckily, the lessons in this course are divided into bite-size pieces.
Thus, you do not have to invest a lot of time. You can learn at your own pace…
90 Day SEO cons
And here are the not-so-good things that I consider as red flags for 90 Day SEO…
Expensive
The price might not be the most expensive one out there.
But it's still high and too pricey for a single SEO course knowing that you can learn all the things about SEO if you just do your individual research.
Few supplementary videos
Unfortunately, most of the materials in this course are in PDF form.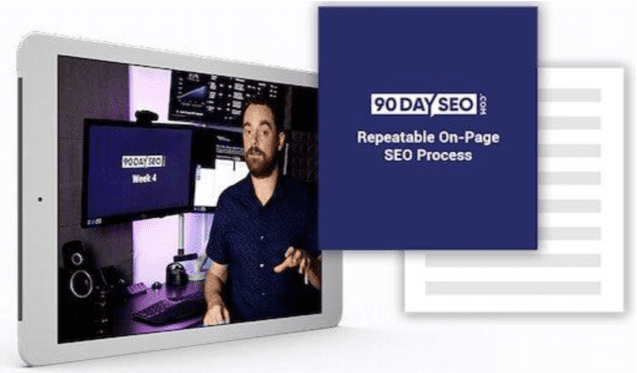 Most of the videos are simply links to the YouTube channel of Matthew. This is a red flag because you'll be short of learnings.
Common and mainstream topics
If you know how to do research, you will probably find every single lesson online for free.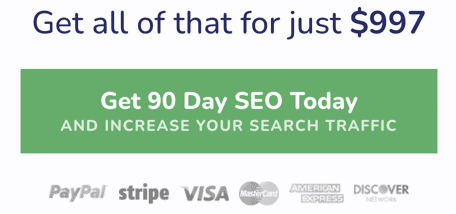 Every lesson and topic that you'll learn in this course can be found on Matthew's YouTube or Blog...
Ready to make passive income online?
I've created a growing passive income online with no previous marketing skills or online experience…
I've made a special video for you to explain exactly how I did this.
My opinion – 90 Day SEO
If you're a beginner, you can't go wrong with this training program.
The course itself is solid.
There are tons of lessons each week that will help you keep busy.
You will certainly find success in the industry if you follow the lessons step-by-step.
90 Day SEO delivers what Matthew promises. It provides you with the foundation of on-site SEO, backlinking, and more.
The course isn't a scam. If you're a beginner and want to learn SEO, this training program is definitely worth the money.
There are also many other better online business opportunities out there that you can try now…
How I make passive income online
In 2018 I had no idea what affiliate marketing was.
Once I learnt about it, it just seemed like a great business model that can grow over time using the power of the internet.
So I tried to figure it out by myself… that got me nowhere fast.
Then I fell for some terrible online scams.
But eventually, I found Wealthy Affiliate. It teaches long-term proven strategies to build an online business with all the tools & support needed.
And this happened…
Once you learn the process of getting thousands of people to find your website every month (for free) there really is not limit to what you can achieve online.
I've reviewed hundreds of courses or programs that claim to help people make money online. And I've spoken to dozens of 6-7 figure online entrepreneurs on my podcast.
This is by far the best place I've seen to help beginners get set up on the right foot. You can read my full Wealthy Affiliate review here (including the pros and cons!)
Or you can watch an insiders video I made that explains exactly how it works here.