There may be affiliate links in this article on how to build a website the easy way, read the full disclaimer here.
You must be joking mate…
In under 30 seconds?
… Is a frogs arse watertight?
We've already established that creating a website on WordPress is a must.
But this can still be time-consuming and it's easy to set it up in a way that doesn't optimise your website's speed and searchability.
This genuinely is how to build a website the easy way… for FREE… plus it will be set up in a great way to make money.
Come on Then Spill it… How do You Build a Website the Easy Way?
---
Still sounds too good to be true right?
Well, all you have to do is watch the short video above to see how it is possible… or read on if you just wanna get to it!
Step 1- Name Your Website
---
OK I'm about to show you how to build a website the easy way
You will end up on a page like this…
Put in a domain name that you want your website to be called.
It's important to note that the name doesn't matter too much right now. It is very easy to transfer the domain name later on if you change your mind!
In fact, I started out with maketimeonline.siterubrix.com and then decided I wanted my own domain name later.
It literally took a few minutes to transfer (plus there's another walkthrough video on Wealthy Affiliate that shows you how to do this!)
Step 2- Register Your FREE Account
---
Easy peasy lemon squeezy… just fill out your:
Name
Email address
Password
Username
There's nothing more to it. It's a completely free account for as long as you want it to be.
No credit card details required.
Get on it like a fat kid on cake!
Step 3- Choose How Your Website Looks
---
There are literally thousands of themes to choose from on WordPress. Just take a butcher's at the screenshot.
Fun fact- take a butcher's refers to a butcher's hook (Cockney rhyming slang for "look")
Again, don't pussyfoot around here you can change your theme with a click of the button at a later date.
Click a theme and then…
Step 4- GO!
---
Click the "I'm ready, build my website now" button and…
Voilà…
You have a website up and running and now you just sit back and watch the dough roll in (if you believe that you're more gullible than Jess from "New Girl"… no, just me that watches it? Ok moving on…)
Your website will be set up in a way that stands out like an honest man in the White House…
in a good way…
Why is the Website with Wealthy Affiliate so Good?
---
Here are some JAW-DROPPING benefits of using a Wealthy Affiliate website:
Hosting Speed- Amazon c3.large (fast)
Website Space- 5GB (30GB on premium- both more than enough)
Bandwidth- 500k visitors per month (if you get more than this then hit me up and show me!)
Data Transfer- 2GB (unlimited on premium- that's good!)
Spam Blocker- (Defend from hackers)
SiteSSL- Site protection (on premium membership)
Yeah But… What Does This Gibberish Mean in English?
The hosting is powerful and on some of the fastest servers available in the world.
This means your website can rank better on Google (or other search engines) meaning your website can be found by people easier. Simply put…
Quicker website = more traffic = more clicks on affiliate links = more sales = more dollar in your pocket
As a premium member, you get access to a level of managed WordPress hosting that others are paying $250 plus a month for.
I Still Don't Believe it's That Good… Prove it
---
How did I know you were going to say that!
Well, luckily enough I have some proof from a fellow Wealthy Affiliate.
"DomW" managed to get over 4,000 clicks to his website in a single month!… All from natural traffic (search engines) and all on his FREE siterubrix.com website.
Click here to read Dom's Story
It can be daunting getting started, so sign up below to get ALL of the tips I wish I knew when I started.
They are dripped to your inbox over the next 11 days as taking small consistent actions each day is much more beneficial than trying to learn everything in one go!
How to Build a Website the Easy Way Summary
---
If you are trying to figure out how to build your website the easy way, then look no further.
It really is a pain-free process and you don't need ANY techie skills to do it.
Just follow the steps and your website will miraculously appear.
Imagine if you could get a well-designed FREE website created in under 30 seconds.
Think of all the time you could save and spend on creating that content that you have brewing up inside.
It does make you wonder… why would anyone not give it a go?
If you have any questions about this, please drop them below or message me directly on WA here.
Keep changing for the better,
Mike
p.s. If you are interested in making money online to free up your time, check out this 1-minute video to see more information about my #1 recommended program…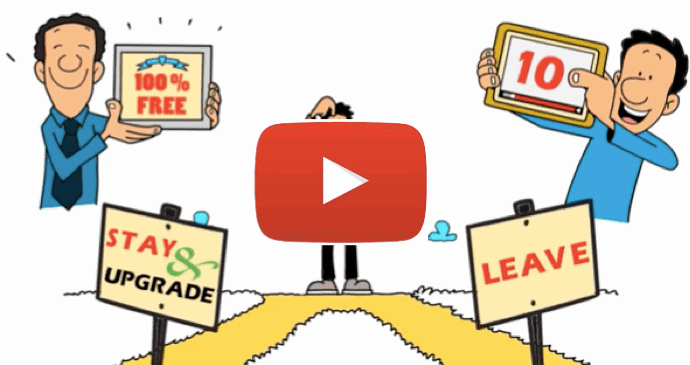 I bet you clicked on this website to see 6 blogging tips for newbies?
Well sorry to disappoint you because you will not find that…
You will find 7!!
BONUS TIP WOOOOOOO (I hear you scream with excitement!!)
Tip #1- Start on WordPress
---
WordPress is without a doubt the best way to get a website up and running.
I started in August 2017 with ZERO experience of creating a website. Whilst it took a while to make the website look how I wanted, it was soooooooo easy to start.
The best part is that WordPress is COMPLETELY FREE!
WordPress is superior to most other platforms because:
You are in complete control of your website
You can add extra things later on (online store, forums, membership options etc.)
Thousands of themes to make yours stand out
Thousands of plugins to make your website more efficient (easier to use, load quicker, improves SEO)
Not sure about blogging?
If you're not sure about blogging using a free WordPress account is a great way to start.
Do you want to monetise your blog someday?
I'd recommend paying for your own domain (around $15 for the URL e.g. website.com) and hosting on Bluehost for less than $4 a month.
Do you want to blog, learn more and join a community?
If you want a one-stop shop with training, a website builder and amazing community I'd highly recommend Wealthy Affiliate.
All 3 of the above scenarios use WordPress… because it is obviously the best blogging platform!!
That's why that is the first of the blogging tips for newbies.
Tip #2- Be Clear on your Niche
---
This topic causes more controversy than Donald Trump.
Some people argue that you can just write whatever you think of.
Of course, you can! In fact, I would recommend starting this way to enjoy the process and write things that you care about.
However, if you want to monetise your blog and create an online business then you need to know exactly what your niche is.
For example, the personal finance niche is huge and would be very hard to break into. So my niche has sub-niches:
Personal Finance…
Make Money Online…
Blogging…
Affiliate Marketing
Once your blog grows then you can write extra things that are relevant to you and expand.
If you need help deciding on your niche then click here.
Tip #3- Know your "Why"
---
What a load of airy-fairy baloney!!
Said the old Mike about all this junk back in the day…
Now I cannot tell you enough how important this is!
If you are thinking of starting a blog or are still new to it and you don't know why you are doing it stop right now and read these two blogs:
3-steps to finding your personal mission statement.
Blogging is HARD.
Blogging requires TIME.
People that don't blog do not UNDERSTAND.
If you don't have a strong reason as to why you are blogging and if you don't even know what your personal mission statement is, then you WILL find it IMPOSSIBLE keep blogging when times are tough…
And if there's one thing I can guarantee. There will be times when blogging is tough.
Tip #4- Write in your own style- Let your personality come through
---
Erm… I don't really know how to do this though?!
How are you supposed to write showing your own personality?
Sometimes I pretend that I am normal… but it gets boring so I go back to being me
Let me explain with a short story:
Last week, I was chilling on a beach in Zanzibar. My wife, Sarah, said to me as she sipped her coconut water, "you look so engrossed in that book!"
I was reading a book called "Hypnotic Writing".
I explained to her, "apparently it's possible to write and put your readers into a trance state".
"How?" She asked.
"Well, have you ever read a book that you become so engrossed in that you don't hear anything else? That book put you into a hypnotic state." Just imagine what you can do with this kind of power!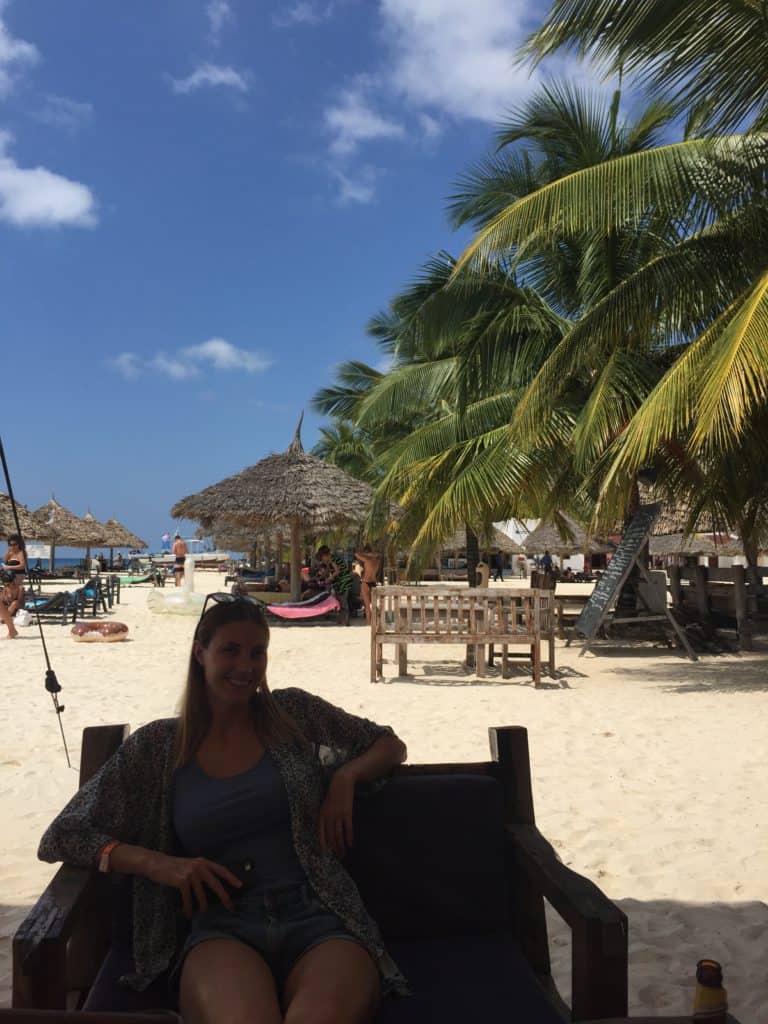 I just wrote a section showing you how this is possible… you're still reading, right?
Here are some tips for writing in your own style or showing your personality:
Write how you talk… write erm, well, yes, so etc./ use your own slang/ add in breaks…
Ask questions– just like in normal conversation (either your own questions or what you imagine someone else would ask you)
Tell STORIES – people LOVE stories… and remember them much easier!
Use Quotes
So make sure you don't write like a robot or a scientific report!
Are you beginning to see how important these blogging tips for newbies are?
Tip #5- Use Social Media- But Which Platform?
---
Social media is just like marmite… you either love it or you hate it.
When it comes to blogging, social media is basically free advertising.
It's a must!
You may already have a lot of followers in a specific platform, which is great! You can already start sharing your blogs and interacting with other people's content to increase your blog traffic.
However, some social media platforms are better at driving traffic (get visitors to your website) than others.
The best traffic drivers for blogging are:
Pinterest = user to content (awesome)
Facebook = user to user (good)
Twitter = user to user (good)
Instagram = user to user (average)
There are obviously a lot of different types of social media but these are the main ones that I have seen people use effectively for getting more people to look at your website.
Pinterest stands out from the others because its whole business model is to get users to click on content (your blog!)
It's very similar to Google in that sense.
The other 3 are designed to keep users on their platform (if you use Facebook or Instagram you will know what it's like to have an hour of your life disappear!)
Related articles:
Tip #6- Ignore Your Stats – Yes it's easier said than done!
---
Stats is what heroin is to a heroin addict…
It feels great when you are using it but you realise you've just wasted a load of time and it's killing you (well stat watching doesn't actually kill you… but that is true about heroin use… don't do it kids!)
When your blog is generating a lot of traffic and you've produced a lot of blog posts (75+ as a rough idea) you will use stats to help you see what your readers enjoy and engage with.
However, stats are pretty much useless when you start blogging. You will hopefully see that your engagement has gone up each week and each month but it is a massive waste of time to sit there gawking at them.
Your time can be so much better spent. If you're not sure what you should be doing:
Write blogs,
Promote your blogs,
Engage with blogs- Read other blogs & comment.
BONUS Tip #7- Make sure your links work
---
If you were anything like me as a kid then I bet your parents told you that you were going to Disney World on holiday but instead took you to Bognor Regis (a cold wet caravan park in England)**.
This is exactly what your audience feels when they click on a link and it takes you here…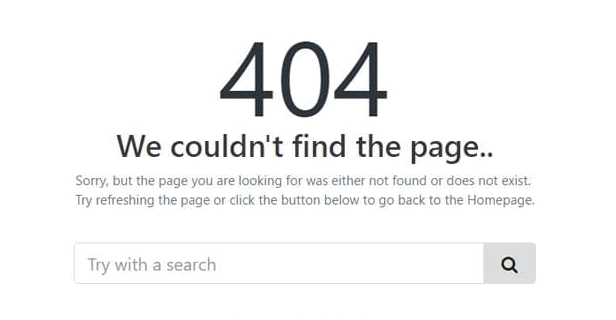 An amazing extension for Google Chrome is "check my links". It tells you if you have a link that doesn't work.
Install it & use it on EVERY post. Also check your older content every now and then to see if there are any out of date links.
It shows you when you have a link that doesn't work.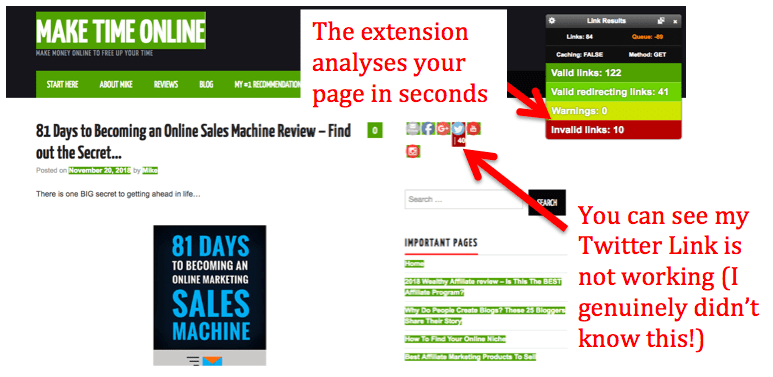 6 Blogging Tips for Newbies Summary
---
There is a lot to learn when you start blogging.
If anyone tells you blogging is easy to make money from, then they are lying!
I'm not trying to put anyone off it, but it is important to understand this as a newbie. It's only fair to have the information up front.
Obviously, there are MANY benefits to blogging (you may need a boost after my trash talk – read the benefits here). As long as you have a strong "WHY" and do the basics when you start blogging you'll love it, and you always will.
Blogging doesn't have to be hard though…
Get things set up right from the start and remember you only need to do 3 things:
Write blogs,
Promote your blogs,
Engage with blogs- Read other blogs & comment.
Keep changing for the better,
Mike
**p.s. this didn't really happen to me as a child, my parents are not pure evil… it just was a good analogy.
p.p.s. If you are interested in making money online to free up your time, have a look at my #1 recommended program here, which I am currently using.
NOTE- The Black Friday special offer at Wealthy Affiliate is

ONLY valid until the 26th November!
What value would you put on living your dream lifestyle?

Imagine waking up with a smile on your face EVERY morning. Imagine choosing what to do with your time each day.
I'm going to share my story with you and the reasons why I have just signed up to Wealthy Affiliate for a year.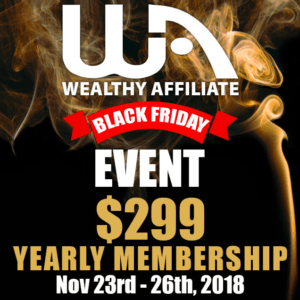 Before we start though it's important to know WHAT the Black Friday offer is (I hate those sales pages where you have to search for the price… it's all you want to see after all!)
For the monthly premium membership at Wealthy Affiliate, you would pay $588 over a year. But for the next few days, you can get an ENTIRE year of Wealthy Affiliate Premium for $299 (plus 4 BONUSES!)
There are no upsells… It is simply a place to discover how to make money online to replace your income and make more money than you ever thought possible.
My Own Story
---
I'm Mike from sunny Essex in England, now living and teaching in ACTUAL sunny Qatar.
I started blogging in August 2017 for giggles. I had NO idea it was actually a thing that real people do.
The more I blogged, the more people I spoke to that were in this "blogging world". The more I found out that people were making money from this… like serious life-changing "never work another day in a job" money.
So I've taken it upon myself to put the pieces of the make money online puzzle together…
Enter Wealthy Affiliate.
I started using Wealthy Affiliate about 2 months ago after trying numerous "make money online courses" aka SCAMS. I have just taken advantage of the Black Friday offer and joined for the year.
I am not going to lie to you and tell you I'm now living on a yacht in the Carribean dancing in the money rain that I'm making…
It's not easy, it does take time and there are challenges along the way.
However, I did earn my first "affiliate" commission the other day (a whopping $0.19 from an ebook… CHA-CHING!!)
I know it's not much. But what this has done is prove to me it's possible. I was having a meal with Sarah and my parents, who had surprised me with a visit to Qatar for my 30th birthday when someone bought the book through my link.
It was 100% passive income.
I'll tell you what has happened in the last couple of months though… My learning has gone through the roof!
There are heaps of ways to make money online but let me share the BEST ways to make a PASSIVE income:
Affiliate marketing (promoting other peoples products and getting a commision if someone buys through your link)
Adverts/ Sponsors (paid for placing ads on your site- the more people that visit your site the more you make)
Create your own product (the best seems to be information products online as no shipping/ stock is needed!)
I have also connected with some amazing people who are really "crushing it" online. Read on to find out more about some of these people later…
The Secret to Not Failing… Ever
---
The Internet is NOT going away…
3.75 billion people currently spend money online and this number is growing.
As you will find out by reading on… Wealthy Affiliate literally has everything you will ever need to succeed in the online game. So the only thing that will hold you back from succeeding in the online world is… YOU!
The big SECRET to not failing is:
Put in EFFORT and TIME
I never lose… I win or I learn
I have heard this time and time again from people in the Wealthy Affiliate community, books and on podcasts (I highly recommend "Do you even blog" and "Smart Passive Income" podcasts)
Wealthy Affiliate puts all the tools, training and people you need to succeed in one place.
So your TIME and EFFORT can be spent MUCH better.

How Much Time is Needed for Success?
---
Have you ever heard the story about the two men digging for diamonds?
The big guy, Lenny, was smashing his way through the ground with his pickaxe.
After digging for hours he was shattered. He could taste the dirt and he had become deafened by the BANGING noise. Eventually, he decided enough was enough and turned back… he never did find out how close he came to finding those diamonds.
Carl was a determined little bugger. He knew that there were diamonds in the area and it was only a matter of time until he found them. As long as he kept digging he eventually would get hold of them.
It has been proven that 1 YEAR is needed to give ANY business a solid foundation.
In the story above you could be just like Lenny and turn around just before you strike gold.
If you don't build the foundations, your website will be more vulnerable than a blockbuster video store.
By committing to a year with Wealthy Affiliate you are holding yourself ACCOUNTABLE to stick with it for at least a year. It's so EASY to get distracted by the shiny object and have a flutter with Cryptocurrencies or the new Network Marketing program.
However, committing to a year gives you an EXCELLENT chance of actually building the foundation your online business needs to flourish.
What to Expect From Wealthy Affiliate
---
Rumour has it that Wealthy Affiliate is the best thing since sliced bacon.
There are soooo many benefits to using it. Here are a few of the biggies: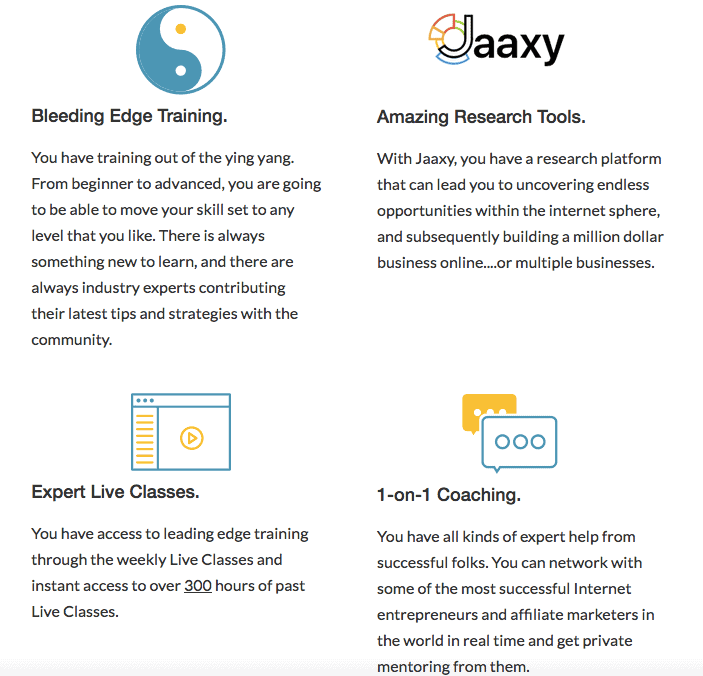 Personally, I find the step-by-step training monkey-simple and great for focusing on what I need to do.
Plus the community is PRICELESS.
If you have a question, someone will answer it… and give you personal feedback, a kick up the bum, advice or whatever you need.
Black Friday Bonuses
---
If you join Wealthy Affiliate during the Black Friday Special you also get access to some sick batch bonuses:
Bonus #1- Live Video Class- The 7 Factor "Secret Sauce" (hosted by Kyle… the founder)
Kyle DOES NOT do these very often… in fact, this is only his 3rd Live Video Class EVER.
He will use his 17 years experience online to show you what he believes is the Secret Sauce to success. Plus there will be a Q & A part so you can get any questions answered by the founder of Wealthy Affiliate himself.
Bonus #2- 7 Factor "Secret Sauce" White Paper
This "White Paper" style PDF has actionable tasks that you can start using to become a thriving expert within the online world.
Bonus #3- Creating a Lucrative Website in 2019 (5 Weeks of Live Training)
Find out the shortcuts that can help you save months of time and $1000's of dollars in your business.
Bonus #4- Early Access to NEW Releases at Wealthy Affiliate
You will get an exclusive insider look into the new platforms that will be released on Wealthy Affiliate in 2019.

Other People's Stories
---
I recently interviewed 25 bloggers about why they started their online business.
Check out this post which includes:
How my mentor made $7,000 last month (he started 4 years ago).
How another Wealthy Affiliate member earns 6 figures PER MONTH.
How another member earnt her first commission after 22 days of her blog with ZERO prior experience.
Here are some other Wealthy Affiliate success stories…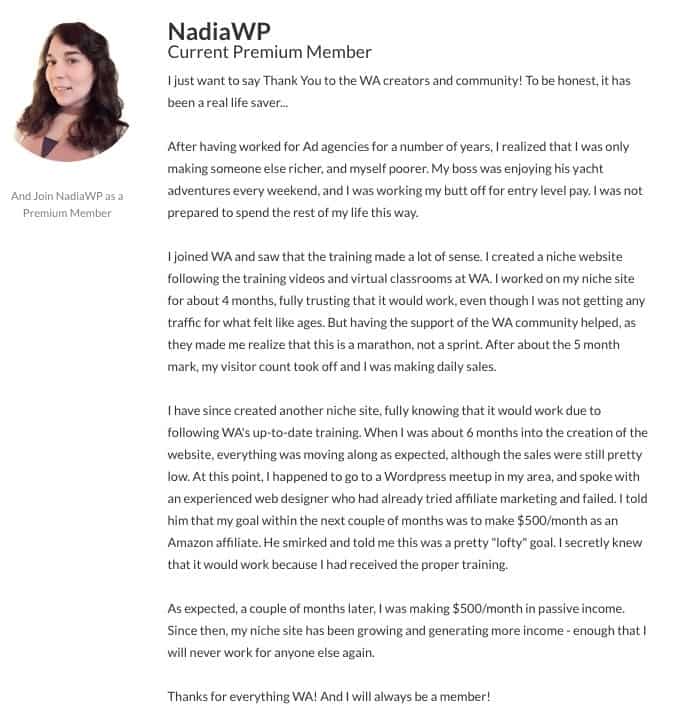 If that's not enough… here are some more reasons to join:
Going yearly vastly IMPROVES your chances of success
There is WAY MORE on here than is available in any one place online… even compared to the WA site a few years ago
There is EXPERT help everywhere- it's all in one place so no need to keep scrawling the internet for answers
The HOSTING is sooooo POWERFUL at Wealthy Affiliate- comparable hosting services are more than $250 per month alone!
Things stay FRESH and up to date– the live seminars and 10,000's of daily interactions means the information is always current.
Build a STRONG FOUNDATION, build a SKYSCRAPER

What do I Recommend?
---
If you have your own website or blog and are serious about making money online then this is a no-brainer…
Join now… It costs just $0.82 per day and the TIME and EFFORT potentially saved by using this program is unlimited.
Time is more valuable than money… You can get more MONEY but you cannot get more TIME
Do you have a passion or know what your online niche will be in but haven't started a website yet?
Get a profit-ready website set up in 30 seconds (no joke!)
Joining Wealthy Affiliate is a great way to hold yourself accountable. Plus you will receive instant support from people in the community (including myself and I can introduce you to people that have been using it for years who have really helped me).
If you haven't started a blog or website before and you have no idea what your niche would be then I'd recommend 2 things:
Start Wealthy Affiliate on the FREE account (you can stay as a free member for as long as you want)
Read "How to find your online niche".
But do NOT delay! The Black Friday discount (which saves 49% compared to paying monthly) will end on the 26th November.
If you don't try something new, then expect the same results. Take advantage of this offer today.
Keep changing for the better
Mike
p.s. If you have any questions or thoughts please feel free to drop a comment below… or send me a message on WA here
There is one BIG secret to getting ahead in life…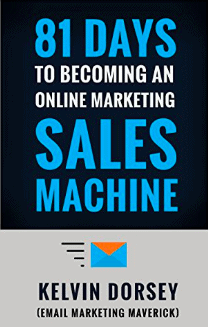 This book review of Kelvin Dorsey's "81 Days to Becoming an Online Sales Machine" will reveal what that secret is.
81 Days to Becoming an Online Sales Machine- The Overview and Rankings
---
Name: 81 Days to Becoming an Online Marketing Sales Machine
Author: Kelvin Dorsey- 91 out of 100
Originality: 85 out of 100
Practical methods: 79 out of 100
Enjoyability: 93 out of 100
Price: Kindle $1.27
Maketimeonline.com Rating: 87 out of 100
Pros and Cons
---
Pros
FULL of tips!
Great for beginner or experienced internet marketers
Easy to read- lots of white spaces and short chapters
Funny analogies & similies (as long as you are not a feminist!!)
Great book recommendations
Great examples used
Cons
Not as much on practical email marketing methods as I thought (considering he is an email marketing guru!)
Could be offensive at times to some people (but he does have disclaimers about this!)
Who is "81 Days to Becoming an Online Sales Machine" for?
---
The word "sales" comes with a pretty big judgment.
The truth is that everyone needs to be able to sell. As a teacher, I am constantly selling the idea of taking part in each lesson to learn.
Saying this, here is a list of people that would really benefit from reading this book:
Internet marketers- email marketing, blogger, Youtuber, podcaster (if you sell anything on the internet)
Entrepreneurs
Writers
If you want to start your own side hustle
If you aren't happy in your job
People that would like to improve their communication skills
Kelvin Dorsey uses 81 chapters (days) to explain some amazing Internet Marketing tips. As a taster here are my favourite 12…
#1 Target Market- Go From Zero to Hero in Less Than a Year
---
Kelvin makes this point better than milk compliments tea.
He tells a story about a salesman, Joe, who couldn't sell any of his self-improvement tapes:
One day Joe went to see an old friend with his tapes, who was now a successful businessman. His friend loved the tapes and thought Joe must be selling loads of these!
Joe told him this was his first sale and his old friend asked who he was selling these to.
This is the main point…
Joe didn't have a bad product, he was just targeting the wrong market. He was selling these tapes to anyone struggling in a marriage or business…
His friend said, "STOP!! You need to sell these to successful people. They are successful because they take ACTION and buy this stuff."
Joe went on to be the best salesman in his company simply because:
He targeted the right people (winners instead of losers)
He sold to their wants, not their needs
You must know your target market inside out. You need to know their:
Values
Wants (sell to these)
Needs
Interests
Where they spend time
What words they use
What frustrates them
This helps you to advertise to LESS people!
Effective advertising is always specific. You should only market to your target market.
If you try to sell to everyone you will sell to NOONE.
#2 The Secret to Curiosity
---
So you still want to know the secret to getting ahead in life?
I'll tell you later…
Why does the word "secret" entice people in so much?
People are innately fat and lazy- secret implies doing less work
People are curious creatures
People feel like everyone else is in on something that they aren't
People are competitive (ever looked for a car park space in a full car park?…)
"Secret" implies you'll gain an advantage over others
Curiosity plays a big role in getting your readers to click your links as an internet marketer.
Here are some ways to inflame curiosity with your headings:
Questions
Riddles
Unknown resolutions
Violated expectations
Access to information known by others
Weird and wacky
If you can do any of these things you're much more likely to get clicks on your links according to Mr Dorsey.
So anyway as promised the secret to getting ahead in life is…
Hard work
I didn't say you were going to like it!! But Mr Dorsey says it himself and he is an email marketing guru after all…
#3 The Story behind Selling in Stealth Mode
---
Imagine this:
You wake up to the smell of a perfectly brewed coffee wafting down the hallway.
You whack open your laptop and check your email. Your coffee tastes good!
The first thing you hear is…
*PING*…
You've got funds.
But you don't have only one of these emails…
You scroll down to see payment after payment.
There is this warm, fuzzy feeling as you realise your financial worries are now over…
For good!
As Kelvin explains… When you tell a good story it sells for you. The best part is people don't even realise they are being sold to (it's stealth like!)
Here are some tips for a good story:
Use emotion
Persuasion- paint an image vivid and real
Hit the 5 senses
Cut out adjectives add ACTION verbs
Notice the story above uses all of these tips.
#4 How to Use Wi$e Word$
---
Have you ever used a thesaurus before?
Chances are you were probably doing the opposite of how you should use it when writing online!
Instead of using it to find bigger or fancier words… use a thesaurus to find shorter and easier to understand words.
People read 25% slower on a computer screen than they do on paper
Some advice for writing stuff that gets read:
Avoid $10 words – it hurts your brain to read
Clarity- KISS (Keep It Simple Stupid)
Easy and fun to read- reading your work should NEVER be a chore.
Need an example to see what KD means?
This male homo-sapien is begetting a myocardial infarction in the cardiac blood-pumping organ.
Simply means:
He's having a heart attack
Long sentences cause more eye fatigue on screen than paper
#5 Change a No to a Yes- Perception
---
What piece of information can you give to make your prospects see their current situation in a different light?
Let's say a course costs $365.
This is the same as $1 a day for a year.
Or the equivalent of 5 pints of beer a month in a bar in the US (just over 1 pint of beer a week!)
Would you rather pay $1 a day or $365 right now?
It's important to talk in terms of your audience. This is why tip #1 is so important! Perception is often what causes people to buy or not to buy.
You can boost your products perceived value by:
Add testimonials (social proof)
Explain behind the scenes story
Use jaw-dropping benefits
Offer a guarantee
Offer a free trial
Add bonuses
#6 The Secret to Write in the BEST Mental State
---
A good mental state = thinking about your reader at all times
There is one little weird mind trick that Kelvin uses:
Imagine you only have a few months to live. A loved one has asked you to tell them everything you know on the topic you are writing about.
MORBID!! I know!!
But apparently it works for him and you can quickly see how this would make you really think about the content your putting out there!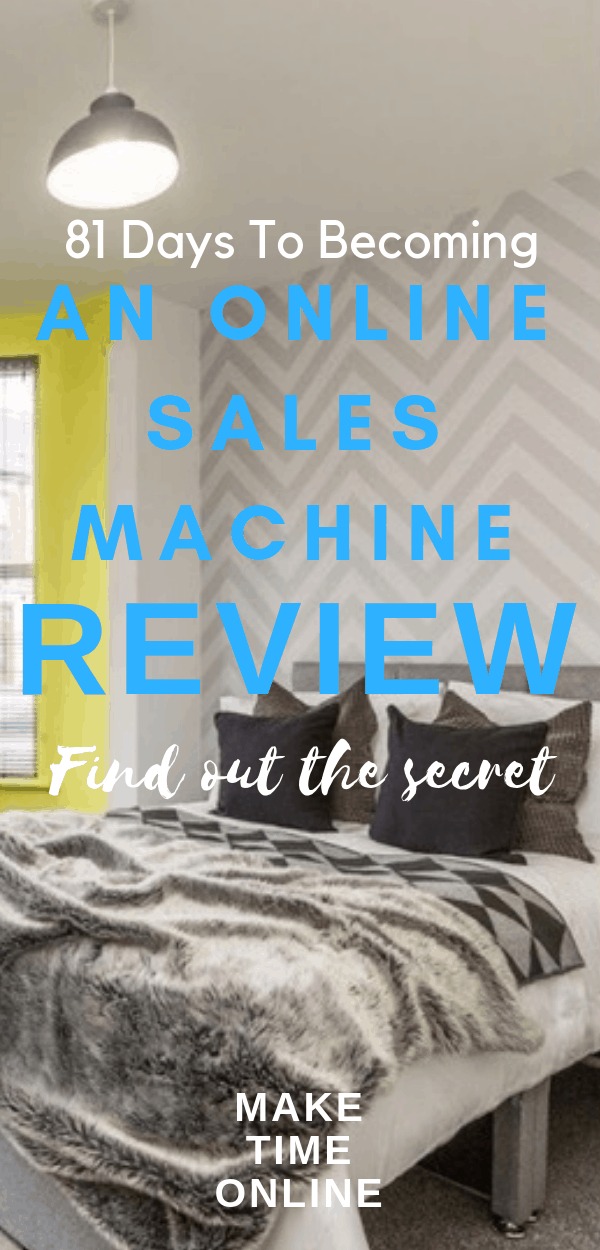 #7 Show off Your Personality
---
Have you ever found it hard to write with personality?
Well here is an example of an ice cream review that KD found… word for word:
This place is BAWLIN yo! Chicken nuggetz be crispy like you never SEEN.
I tasted one and I was like, "WHAAAT! Are you serious Wendy?"
Mean girls working on the friers, tho. This one chick wouldn't even let me holla. I was like, "please, you ugly anyway."
Next time you're not sure what writing with personality is… read this review then try to write!
Check out Tip #4 in this post to see more about how to do this!
#8 Email Marketing is King for Sales
---
Kelvin describes social media as being on the kid's table… everyone is SHOUTING but nobody is listening.
Email is where business happens.
66% of consumers have made a purchase online as a direct result of an email marketing message
There is no point in just trying to get as many email addresses on your list as humanly possible though. Just like so many things in life it is about quality over quantity.
Having high standards will increase your quality subscribers (i.e. the action takers who want your product and have money to pay for it)
High standards will attract the kings, low standards will attract the jokers
Here are 3 things you must have on a squeeze page (a website that asks for an email address) to raise standards :
Tact (copywriting skills- sell something in writing)
Poise (prove authority- read #5 to see how)
A reason (Ronseal- does what it says on the tin- Youtube this advert if you are not from the UK!)
#9 Multitasking = Screw up Several Things at Once
---
One thing I will always remember from this book is this:
Being stoned has been scientifically proven to be more productive than multitasking
In an experiment, the group that was stoned was more productive than the group that was interrupted by phone calls and emails.
The lesson?
Do the one most important thing- nothing else!
You may have heard this before about multitasking and when you do one task at a time you will notice your productivity go through the roof (plus make waaaay less mistakes)
Find the key tasks for what you do… do these more
#10 Go Fast or Go Home
---
This is something I seem to be hearing more and more from successful people… see my Millionaire Fastlane review here
The tortoise and the hare story is a myth!!
To be successful and stand out we need to be FAST and steady. It's so important to find ways to become more productive and do this CONSISTENTLY… see tip #12 for more on "BEAST mode"
You're average because you go slow, you're not slow because you're average.
#11 How to Avoid Failure
---
There are two ways:
Read books
Get a mentor
Kelvin makes a valid point that failure is being put on a pedestal by people looking for success. WHY?
Why make mistakes when someone else has almost definitely made them before! Learn from OTHER people's mistakes and take the shortcut to success.
#12 Be Persistent, Be Persistent, Be Persistent, Be Persistent, Be Persistent, Be Persistent
---
Kelvin leaves an important message throughout the book:
Don't stop
Take action every day.
Your actions compound over time very quickly (just think what you can achieve in the next 365 days!)
They compound even more when you enter your "BEAST mode".
You wanna know what BEAST mode is? Here are some ways KD describes it:
You go from sputtering along to hell-bent-for-leather!
Your concentration becomes like an IRON fortress that NOONE can penetrate.
You have boundless creative energy to solve problems and create solutions.
Setbacks amuse you!
You get the point I'm sure!
Obviously this is hard to keep up all the time – do this for only a few hours a day and you'll smash it!
Bonuses- There are 2!!!!!
---
Now, it's great to read books and stuff but unless you take action there's no point.
You may have noticed that I have tried to do stuff KD recommends throughout this post… Remember #5- it's important to give a bonus to boost perceived value… well here are 2 bonuses!
Possibly the most important takeaway from the whole book:
1. You must have something GOOD to sell.
You could be the worst salesman in the world… but if you can put an amazing product in front of a group of people that are prepared to pay for it… you will sell!
2. The recommended books from this book:
Hypnotic Writing- Joe Vitale
How to write a good advertisement – Victor O. Schwab
The Success system that never fails- W. Clement Stone
Tested Advertising Methods- John Caples
How to Make Maximum Money With Minimum Customers- Craig Garber
Winning through intimidation- Robert Ringer
81 Days: The "MakeTimeOnline" Review Final Word
---
This book is for anybody that does internet marketing or wants to sell anything (and if you NEVER want to sell anything, you probably shouldn't be on this website!)
It is jam-packed with jaw-dropping tips.
These tips above are some of my favourites but remember there are 81 of them and I have only given you 12!!
If you're wondering what else the book can offer you after this EPIC review then here's a little taster:
Why you should advertise on the DARK side
The BEST ways to increase traffic
How to build a GREAT email list
The number ONE productivity booster tip
What you can learn from Rafa Nadal and Roger Federer
Why the GOLDFISH is the entrepreneur of the animal kingdom
Keep changing for the better,
Mike
p.s. If you have any questions and I mean ANY questions about this book, please leave them below.
p.p.s. If you have read the book before or used any internet marketing techniques before I'd love to hear from you too.
p.p.p.s. If you are interested in making money online to free up your time, have a look at my #1 recommended program here, which I am currently using.
Everyone loves a good life hack… well this may well be the BEST!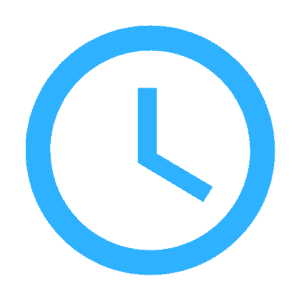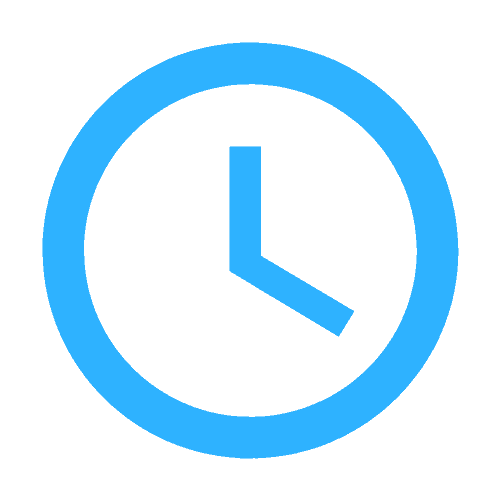 Warren Buffet reads 500 pages a day
A few years ago some guy that I met at a property course told me a story. He said he had this ability to read over 200 books a year…
Just imagine all the things you could learn from reading 200 self-development books each year!
Of course, I was a bit suspicious so I asked him the obvious question… "How?"
His answer?…
"Use NeTime."
What is NeTime?
---
NeTime stands for No Extra Time.
Rob Moore talks about it in his book "life leverage" as the best thing since the Spice Girls split up.
It is a way to use certain tasks that you do in daily life to leverage your time more efficiently and productively. Simply put you do something that you need to do and learn something new at the same time.
I am a big fan of productivity and so I thought I'd share this little humdinger with you guys!!
Mark Cuban reads for 3 hours a day
Why is it useful?
---
This is possibly one of the most important life hacks I have learnt in recent years.
In our busy lives, it's so easy to sacrifice spending time exercising, reading, or doing things that we want/need to do.
NeTime is an amazing way to use your time and get double the productivity!!
You may know that it's possible to leverage your money (get a mortgage on a rental house) or leverage other people's experience (hire a professional to do a job for you). But I never thought it was possible to leverage your own time until a few years ago.
Bill Gates reads 50 books a year
I still don't get it – How can we use NeTime?
---
There are certain tasks that we do every day that we pretty much do on autopilot.
For example:
Driving
Cooking
Cleaning
Gardening
Shopping
Eating
Exercising (in the gym/ running/ HIIT etc.)
Some of these tasks may be times when you can use NeTime!
It is possible to use this time to listen to audiobooks or podcasts and gain some valuable knowledge. It's possible to learn from somebody else's mistakes whilst doing mundane tasks.
This is exactly what the guy that I met a few years ago did and it's exactly what I have started doing. It doesn't take up any extra time and it helps me to listen to so many more books than I would be able to read each year.
Whilst some of these tasks may be a social time and not suitable to stick a set of headphones on I have found that so many opportunities pop up EVERY day and often when I 'm not expecting it. For example, I am actually on a school trip right now… I drove ahead to set up the activities. I used the time in the car to listen to a few podcasts and now I have a bit of time before the students arrive.
What Should I Read or Listen to?
---
Tom Corley studied successful people for 5 years and produced his book "Rich Habits". His research discovered that rich people read for self-improvement and to learn. Poor people read to be entertained.
I know what you're thinking… "I like to read to relax"… or "I just don't have the time for it"… or "I'm too tired after a busy day at work."
I KNOW! This is exactly what I used to say to myself.
However, choosing the right books to start with changed this for me. Starting with a book about taxes is probably a BAD place to start. Getting recommendations (click here to see my recommendations) and finding a style of writing that suits you is important… once the habit is in place it's hard to stop!
We can continue to make excuses for our daily choices but it is proven time and again that the most successful people have good habits in place. I also have one question for you…
How much time do you spend watching TV each day?
I'm not saying you have to completely stop watching your favourite shows. I'm just asking whether you really need to channel hop and watch some random series you've never heard of before because you need to "relax".
Successful people learn more in their free time.
Tony Robbins read 700 books in 7 years
Top Tips for NeTime
---
Here are some top tips to make the most of NeTime:
Have audiobooks or podcasts ready to listen to
Look out for random times during the day where it is possible (walking the dog, waiting for your kids at their school, getting a haircut etc.)
Always have headphones in your pocket. You may end up in the shops or somewhere that is perfect to use NeTime when least expect it.
Make a list of potential books or podcasts that you want to listen to as soon as you hear them (I use Evernote – an app on my phone – to store all this information)
There is one amazing tip that you can use to really make this time even more efficient…
Listen to everything on x2 speed.
The first time you do this it will just sound like a blur and be very hard to actually take anything in. But it's amazing how quickly your brain gets used to this! Once you are used to it you will actually find it hard to listen to them at a normal speed… it sounds like they are about to fall asleep!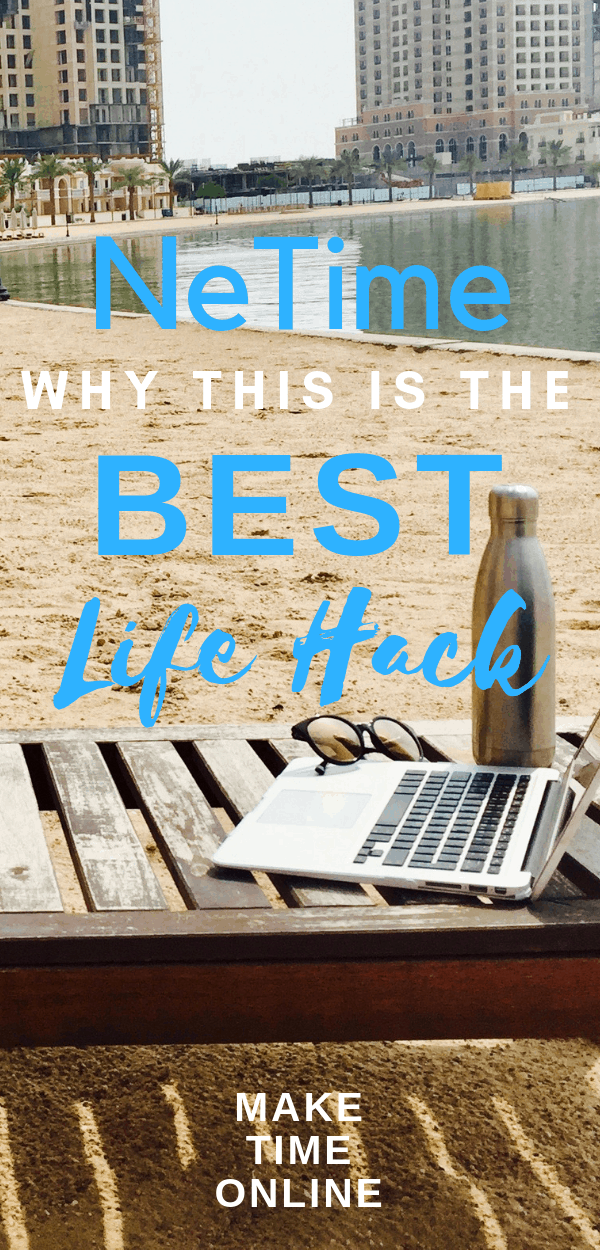 The Make Time Online Summary
---
If you want to learn like the most successful people in the world then it is so important to leverage your time.
Using tasks to listen to books using NeTime is a great way to increase the amount of knowledge you can take in… and it literally takes up No Extra Time!
If you really want to improve your business or your life then reading or listening to books is a proven habit that will help you do this.
Keep changing for the better,
Mike
If you are interested in making money online to free up your time, have a look at my #1 recommended program here, which I am currently using.
You may have seen mission statements in a workplace. All good companies will have a mission statement and ensure their employees know about it.
It is also important that we have our own personal mission statement.
This can sound like quite a confusing thing to do and seem like hard work to make one.
I am going to show you not only how to create a mission statement, but also how it ends up saving you so much time in the long run.
What is a Personal Mission Statement?
---
A personal mission statement is a very short description of who you are.
It explains your life's purpose.
These sound like very BIG and deep things to have to think about… and they are! But if you really want to live a life you are happy with and proud of, it is absolutely necessary.
Without this statement, every decision we make in life becomes harder than driving through wet cement with an elephant on the car.
Why is a Personal Mission Statement Important?
---
Imagine:
You are at a funeral. There are thousands of people there. There are tears running down people's faces but they are tears of pride to have known this person.
A man steps up to read the eulogy. Story after story is told about how this person had helped people and laughter constantly fills the air.
You then get a closer look at the person in the casket… and you realise it is YOU!
Sorry! A bit morbid, I know!
The point I'm trying to make is that if you want to have an impact like this, or if you would want people to say certain words at your eulogy… you HAVE to have a personal mission statement.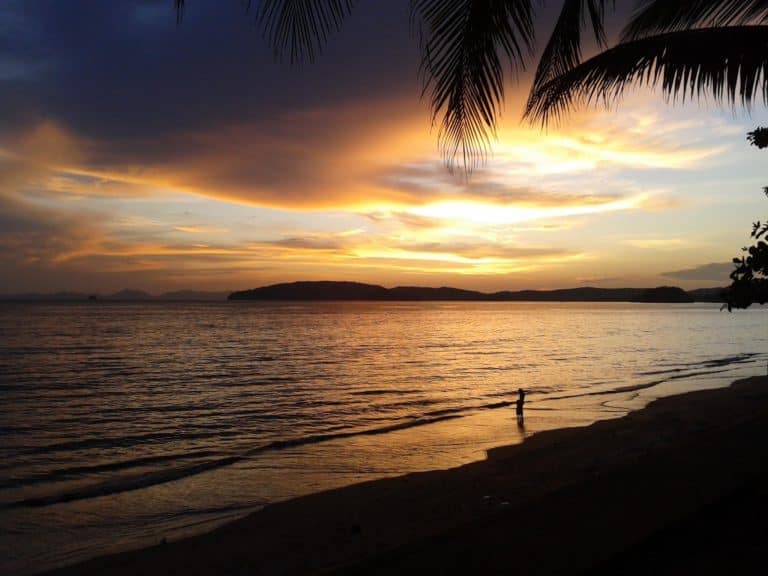 Here are 3 reasons why it's so important:
It helps you to know how to focus on your long-term goals.
It helps you to create a life you want rather than letting life dictate you.
It provides clarity over what is important to you.
How to write your Personal Mission Statement
---
This is the hard part. But I'm going to break it down into small chunks to make it a bit easier.
If you really want to get the benefits of a personal mission statement you do actually have to really think about it!
Before you can just write your statement out it's important to understand what your values are in life. This will help to clarify what is important to you.
It's also important to note that your personal mission statement will probably change over time so you don't need to worry about making one perfect right now.
Step one- Find out your own Values?
---
To find out your values, just think about what you feel is most important in your life (not what your parents want you to think or your friends or colleagues… only you!)
Questions to consider:
What do you spend most of your time doing?
What would you love to do all day without external pressure?
What do you fill your space with (home, office, car etc.)?
What do you consistently think about?
What are you most known for?
Here are 2 steps to getting your values in order:
Write down concepts such as family, health, learning, happiness, freedom, travel etc. Keep going until you run out of words or you look at the concepts and don't feel inspired by them.
Evaluate the list carefully, then reorder or remove according to what is most important to your life (e.g. move travel up the list)
Step two- Answer 5 Questions to help narrow down the Mission Statement
---
Once you have your values answer these 5 questions:
1. What is important to me? Using your values are there any specific things or people that are most important to you?
2. Where do I want to go? Your answer may involve a spiritual, mental, or physical destination. It might describe your career or what you want to achieve.
3. What does "the best" look like for me? This isn't the time to be realistic. This is the time to dream. Think BIG!
4. How do I want to act? How do you want people to describe you? Think about the eulogy example earlier. What would you like people to say about you at your funeral?
5. What kind of legacy do I want to leave behind? Imagine you're 100 years in the future. What does the impact you've left look like?
Step three- Get it written down- Top Tips
---
Once you have answered the above questions it's time to actually get your personal mission statement written down.
Here are 4 tips to making sure it is effective:
No more than 2 sentences long
Easily understood by a twelve-year-old
Able to be recited by memory
A statement that creates priorities in your life
Just remember it WILL change over time! Don't worry about it being perfect right now just get it written down.
Some Example's of Personal Mission Statements
---
I always find it easier to do something when I can see examples… So here they are:
"To be a teacher. And to be known for inspiring my students to be more than they thought they could be." — Oprah Winfrey
"To have fun in [my] journey through life and learn from [my] mistakes." — Sir Richard Branson, founder of the Virgin Group
"I shall not bear ill will toward anyone. I shall conquer untruth by truth." — Mahatma Gandhi
And my own personal mission statement… (please note it has been adapted and changed a lot over the last few years and is still ongoing!)
"To help others live the life they want by showing them it is possible." — Mike, Make Time Online
The Make Time Online Summary
---
Every decision you make in life is a lot easier when you know what your own personal mission statement is.
It helps to provide you with a vision and purpose.
To help others live the life they want by showing them it is possible
If you are doing something that doesn't align with your mission statement it will become very hard to do it… so start doing more that aligns with your personal statement!
Just remember if you really think about your personal mission statement, then it will change over time as you tweak and polish it.
Keep changing for the better,
Mike
If you are interested in making money online to free up your time, have a look at my #1 recommended program here, which I am currently using.
Is this a complete guide? No is the short answer. The long answer is below.
In this review of Dave Ramsey's book "Complete Guide to Money", I am going to explain a bit about what the book is about. I will try my hardest not to completely destroy what Dave Ramsey has talked about as there definitely are a lot of good takeaways in the book.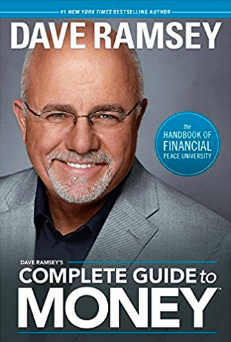 Complete Guide to Money – The Overview and Rankings
---
Name: Dave Ramsey's Complete Guide to Money
Author: Dave Ramsey – 1 out of 100
Originality: 0 out of 100
Practical methods: 30 out of 100
Enjoyability: 0 out of 100
Maketimeonline.com Rating: 7 out of 100

Pros and Cons
---
Pros
Helps to create a financial plan for people
Great budgeting advice- helps motivation to save money
Some simple to follow steps to get out of debt- the snowball effect!
The book has good negotiation tips
Cons
Doesn't practice what he preaches as this is not how Dave Ramsey has become "rich" (although he may have done this in the past to get out of debt)
Too narrow in investment options
Doesn't encourage people to develop their own financial intelligence (or IQ)
Uninspiring- The best case scenario you can hope for if you follow his advice is that you won't have any debt and can be "better than average" when you retire… remember the "average American" is broke (his words not mine)
He doesn't understand what diversification really is
He has poor financial IQ and people will listen to him- this is scary!
He uses his religion to sell to people- He sells his courses at churches!!
Unoriginal and no new financial advice
Let's start with the Good
---
OK, Dave Ramsey sounds like a good person. I really would like to think he is trying to help other people and this is what motivates him to do what he does.
Financial Budgeting Advice
He provides some good solid advice about how to treat money. He explains some great baby steps to getting your life on track:
put $1,000 aside for an emergency fund
Pay off all debt using the debt snowball (pay off the smallest amount of debt first then the next smallest, instead of the debt with the highest interest- I liked this one as you will save money each time you pay off the debt and then you have more to pay off the next piece of debt, creating a snowball!)
Put 3-6 months of expenses into savings as a full emergency fund
One of his best tips is to set a budget BEFORE each month so you already have an idea of what you want to spend money on. If you like eating out or going to the cinema, put this in your budget! You don't have to stop enjoying the things you like doing but just allow for these things and put it in writing so you know what you are spending your money on.
Inflation
He talks about inflation in the book, which is crucial that people understand in today's financial system. He explains how this is relevant for your investments. He mentions inflation is roughly 4% on average but with the fees you pay to mutual funds (the investment vehicle he recommends) you need to be hitting 6% interest to break even. However, inflation over the last few years has actually been more like 10% (read "how our wealth is being stolen" for more info)
Credit/ Debt
He explains how easy it is to get credit in this day and age and how bad it can be to buy "anything" (this is debatable in my eyes) with credit. His class were offered $7.9 million in credit in 13 weeks!! This is what holds most people back from getting anywhere as bad debt destroys wealth over time.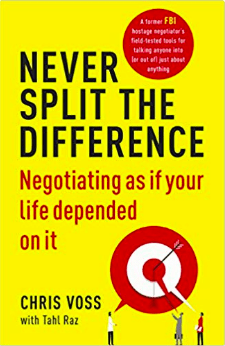 Negotiating
He has a chapter on how to find big bargains and talks about some negotiating tips (if you want a negotiation book, I'd highly recommend Chris Voss'- Never Split the Difference) Some of the tips he recommends, which are some great tips in any negotiation situation are:
Always speak truthfully
Use cash. You can take in the maximum amount you want to spend (don't carry a card and don't take any more!) Plus people psychologically see the cash and get excited so are more likely to take a lower offer.
Be prepared to walk away. In today's world, you can almost always buy or sell whatever it is somewhere else.
Don't talk too much. The more the other person talks the more likely they are to negotiate themselves down in price.
Say "That's not good enough!"– I haven't tried this one but Chris Voss recommends "How could you help me?" I have found this works quite well as it gets the other person to think on your behalf so you don't have to find the solution!
Use "If I"- For example, "if I buy it for that much you're going to have to throw in that sofa". If they say they can't then you say something like "well if you can give me the sofa you're going to have to give me something else or come down in price". You've added something else into the negotiation, which can help reduce the price!
Get Rich Quick Schemes
The only people that get rich from "get rich quick schemes" are the people selling them.
My definition of "rich" is having the money to be able to create freedom. Freedom to do what you choose each day. Freedom to buy the things you would like. Freedom to live the lifestyle you would like to.
Now I know Dave Ramsey is not selling a get rich quick scheme here, but he is still the only person getting "rich" from what he is selling! This links nicely onto the next heading…
Now some of the Bad
---
Best case you will be comfortable
The best case scenario from following his advice is that you will just have better control of your money and work until you're 65, then have a "comfortable" retirement (this is relying on the mutual funds that you invest in to consistently provide a high return, the financial system never changing, there is no financial crash towards the end of your working career and a whole lot of good luck that is not in your control!)
If this something that you are happy with then that is wonderful! I hope you love your job and enjoy your holidays in Benidorm. However, if you want to be able to not have to work, or to travel the world, or make the world sustainable, or get humans onto Mars then you WILL NOT be able to do this by following Mr Ramsey's advice.
Talking about how to get out of bad situations- Wasting Effort
The book has a tendency to talk too much about what to do in bad situations. For example, he gives a detailed 5 step plan of what to do if your identity has been compromised.
This has happened to us before and, believe me, if I had read this book it would have made no difference. We called the police who put us through to the fraud investigations team. We spoke to each company and they sorted it out for us.
Was this frustrating? Yes. Was it time-consuming? Yes. But in the end, we realised it wasn't worth our time worrying about it. We could make a much bigger difference in our lives by focusing on how we were going to do to expand our means (at the time we were purchasing an investment property).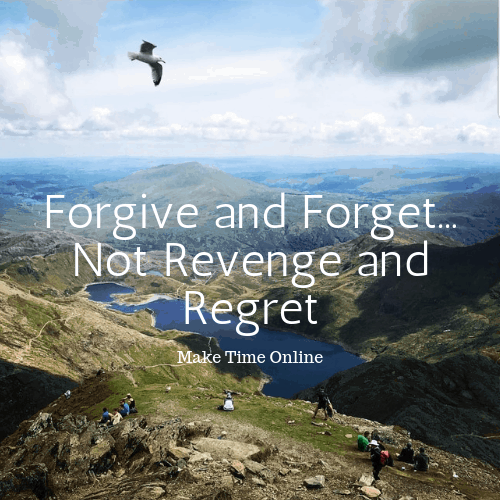 He doesn't understand diversification
He talks a lot about being diversified with your investments. However, he doesn't recommend any other investment other than paper assets (apart from property/ real estate when you can pay in cash!)
Therefore, he does not understand what it means to be diversified!
There are 4 main asset classes that we can invest in:
Business
Property/ Real Estate
Commodities (Gold, Silver, Oil, Wheat, Water etc.)
Paper Assets
He mentions 15 different investments throughout the book. 13 of them are paper assets i.e. stocks, bonds, mutual funds, retirement plans etc. He recommends mutual funds, which is actually financial suicide due to the high fees they charge (he even mentions the fees!)
I will literally save you the time of having to read Andrew Hallam's book "The Millionaire Teacher" or Tony Robbin's book "Unshakeable" or Ray Dalio's book "Principles". If you are wanting a safe way to invest in the long term, do not use mutual funds. Just find a good index fund with low fees and put your money in there (Vanguard is great, you can use nutmeg.com if you are in the UK).
Index funds beat all mutual funds over the long term as their fees are MUCH lower and they do pretty much the same thing (they are actually better because they use a larger market and rebalance your portfolio!) In case you haven't heard of the guys above I would take their advice over Dave Ramsey's any day (Sorry, I'm going off on a tangent here!)
How is Mr Ramsey actually rich?
Dave Ramsey has made his money by selling courses, books and financial advice. He is a business owner.
However, there are actually only 4 pages in the whole book where he mentions starting a side business!
And even in these few pages, he manages to pay some backhanded compliments to some people that did this and tried to advertise what they were doing through him…
This just so happens to lead onto what will be my favourite part of this post…
OK now for my real opinion 🙂
---
He looks down on these people who have started their own side business. He says (and I quote) "Our national ads are way too expensive for a company grossing $100,000 per year and we didn't want to sink them" I literally spat out my drink when I read this!… How very charitable of you Mr Ramsey, it's great to see you helping people improve their financial situations!
But don't worry guys at least Dave is a stand-up guy. He sold them some "Internet-only ads at a bargain rate"!! Oh… My… You know what! (I don't want to use blasphemy against a religious man)
Religion
This leads me onto how he sells his courses… His courses are advertised and promoted at Church!! He is using religion to help him sell courses for his benefit. Personally, I find that pretty disgusting. I know the Dave Ramsey fans out there will be saying "but he has helped me so much" and "now I have control of my finances". The point I'm making is that there are loads of these personal finance guys out there and from what I can tell so far Dave Ramsey is not even a good one to listen to!
He may help you get ahead of the "Average American". He says "normal" in America is broke, his words, not mine! Do you want to be just ahead of broke or do you want to actually live the life you want?
I find what he advocates is very un-aspirational and to be honest for most people doing this they will fail. His advice relies on years and years of willpower and self-discipline and faith that the people you hand your hard earned money to will give you the amazing returns they promise (and I guarantee they won't be able to in the long run or you'll pay the majority of the profits through fees!) You will at best just about keep your head above water and live a comfortable life!
Marketing
He talks about ways to guard yourself against marketing. He mentions how Sony use smells like vanilla and oranges to make you feel relaxed when walking in the store. In the swim section of big stores, they make it smell like sun cream so your mind can relate to holidays and puts you in a good mood.
He then goes on to say that in his own office, they bake cookies and put them in reception to make clients feel at ease. But in his case, this is just to give them a good experience… Obviously, it has nothing to do with trying to sell his courses!! Talk about hypocritical!!! He does the same thing that he's telling you to put your guard up about.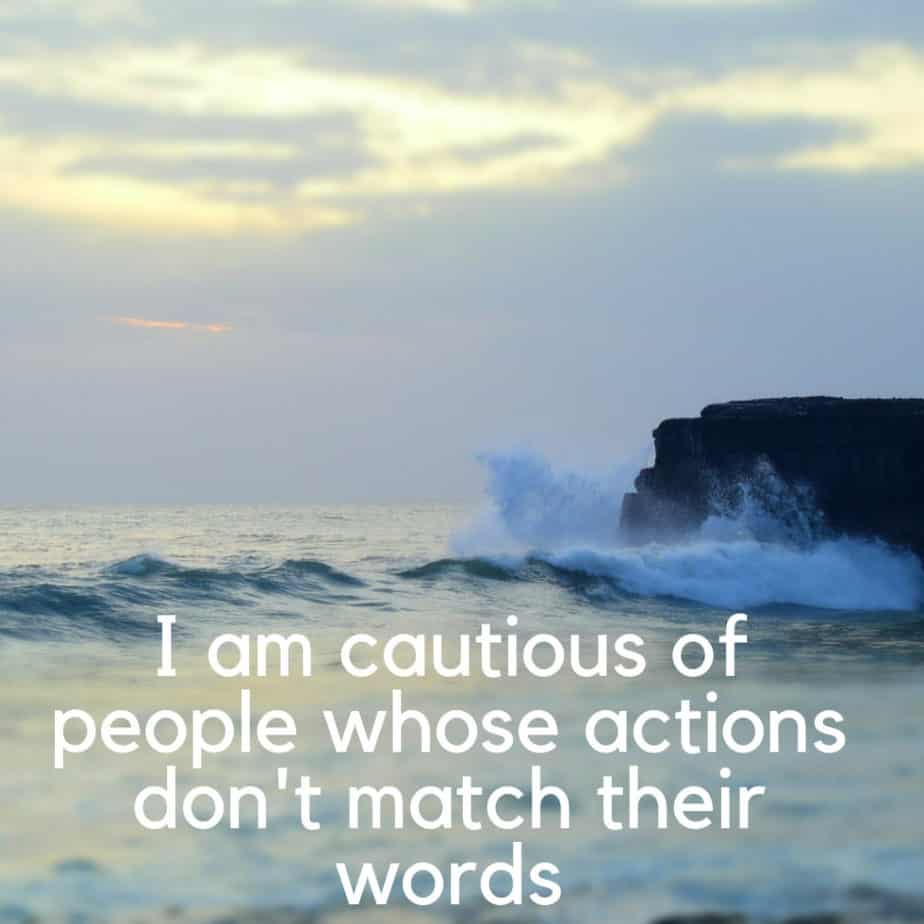 Investing
His financial advice is sound up until baby step #3. After that, it may be easy to do but none of his advice will make anyone "rich". It may get you out of debt and to allow you to live "comfortably" but 100% of the time it will not make you "rich". You will never be able to quit your job when you're young or live your dream lifestyle from following the advice in this book.
4. Invest 15% of your household income into retirement plans
5. Begin college funds for your kids
6. Pay off your home early
7. Build wealth and give
All of this advice involves so much reliance on your fund manager and does not improve your financial IQ at all. By the time you actually reach baby step number 7, you would be so old, there would be hardly any time left to build wealth or give anything!
Dave Ramsey has one piece of advice that he reiterates throughout the whole book: Avoid debt at all costs!
Now for the "average person" (a broke American remember), this is a great piece of advice. I completely agree that we should pay cash for our day to day expenses, we should have an emergency fund in a bank account and we should not waste money on things that are not needed.
However, Dave Ramsey doesn't seem to understand good debt at all. He says "do not even think about investing in property until you can pay cash!"
Property
I can understand why some people may think this way and it's clear that Dave Ramsey has been burnt from property investments in his past. However, there are so many ways to invest in property, let alone other asset classes. You can buy to rent out, you can refurbish and sell, you can refurb then remortgage and rent. You can invest in property without buying them such as rent to rent!
The one thing that I can guarantee is that it is riskier to just wait and not learn anything about investing until you can buy a property for cash!
The average UK house price in 2018 according to nationwide.co.uk is £216,103

The average salary for men according to Monster.com is £30,530 (it's lower for women).
So let's say, by some miracle, the average man manages to save £10,000 a year (a third of his salary each year despite tax, bills, accommodation and general living expenses). That means this average person will have to wait over 21 years to buy one investment property.
However, since 1952, the longest time it has taken for property prices to double has been 16 years. So it will more likely be over 40 years until this "average person" can even think about investing in property if they manage to save a third of their salary for 40 years!!
I'm no genius, but it is clear to see this person will NEVER invest in property and never even learn about ways of investing in property because they are waiting to save some made up amount of money before they start.
Commodities
Commodities are general things that humans need such as water, food, oil, metals etc. Dave doesn't talk about any commodities to invest in other than gold. And all he says is don't even consider investing in it!!
He claims that gold has only increased by 2.38% on average over the past 177 years.
However, he fails to mention its current value in comparison to other assets. I don't want to go into too much detail here as this will stray from the book review (again!) An example of working out value is by comparing how many ounces of gold it costs to purchase one share of the Dow Jones Industrial Average (DJI- 30 big American Stocks).
It currently would cost over 20 ounces of gold to purchase one share of the DJI. As seen in the graph above, there have only been 18 years (since 1920) that the price of gold was as undervalued as it currently is compared to the US stock market. Previously it has cost as low as 3 ounces of gold to buy one share.
This doesn't mean everyone should now sell their stocks and buy gold. It just shows that with a good financial education you can start to make more informed decisions about what a good investment is and what isn't!
This is just an example of ways to increase our own financial IQ. You can compare the value of gold to property prices, other precious metals, oil or pretty much anything. When you do this you will start to be able to understand whether something is overvalued or undervalued. The price of something should not be a factor when investing!
This is why it really baffled me and made me question whether this guy has any financial IQ when he said, "why would you want to buy something when it is at a 177 year high?"
EVERYTHING IS AT A 177 YEAR HIGH… because of inflation!! He even talked about inflation earlier in the book, he just doesn't connect the two things!!
What can we do then?
---
Keep Learning
If there was one thing that you can take away from this review, it is to keep learning. Increase your financial IQ should be the main message from any financial book. Saving and sticking money into a mutual fund is a sure way to ensure you always stay average financially!
I've spoken highly about books like "The Millionaire Fastlane" and "Rich Dad Poor Dad". I personally think finding your own "why" or defining your own vision, values and purpose is far more important than trying to pinch pennies.
Personally, from my own experience, it all becomes the same thing. When you end up working towards your goals and try to increase your income (or expand your means) you end up living below your means (spending less on "stuff") because you spend your time more wisely.
Nearly all of our income now goes into investments, adventures abroad and experiences that make us happy with friends and family. We have stopped spending as much money on unnecessary purchases as we just don't spend as much time shopping (I've always thought shopping is what bored people do!)
Pay Yourself First
We pay ourselves first and then spend the money left over. When I first heard Robert Kiyosaki say pay yourself first I completely misunderstood him. I thought that meant to go and buy the TV you want or the new pair of trainers that David Beckham wears.
What he really meant is put money away to buy assets first, and then use what's left over for food, fun and bills. If you don't have enough money for the month then you're going to have to find a way to make more… or your bills won't get paid and someone else will chase you up to make more money!
Expand your means
There are so many ways to make a little bit of extra cash if you need. Taking surveys online or becoming a virtual assistant (look into Fiverr or Upwork) are a couple (out of millions) of ways to make instant cash online. If you're a teacher can you tutor? If you enjoy booking holidays, people will pay you to do this. I am one of these people who will pay you! Think about what you enjoy doing and start getting paid for this if you need more money towards the end of the month!
Long term it's vital to find ways of increasing passive income. My definition of passive income is spending time today that pays you over and over again in the future. It doesn't mean you won't have to do anything again and money will keep rolling in. It just means money will keep rolling in even if you can't work for one week, or you need to go on a holiday to Barbados for a month!!
This is exactly why starting an online business is a great way to expand your means. You will have to work on it to receive payments through affiliate links, adverts or selling your own products. However, once you do the work and set it up in a way to increase your traffic to the website for free (SEO) you can start to receive money over and over again for the time that you put in today.
The Complete Guide to Money: The "MakeTimeOnline" Review Final Word
---
This book has some great tips in if you are in a lot of bad debt and need some strategies to get your finances in order. You should set a monthly budget each month to get an idea of where your money is going. These tips are pretty simple, but very effective, ways of making your money work harder.

However, if you are looking for a COMPLETE guide to money. This book is not that.
The advice about investing actively discourages people to learn more about investments. The book encourages you to put your faith in mutual fund managers and pension schemes, which have already been proven to not know what they are doing when markets are going down (many mutual funds lost more than 40% in 2008!)
Truly sophisticated investors make money when markets are going up, down or sideways.
The truly "rich" make their money through business. Many people still have a belief that all business people are greedy and bad people. Or they believe they have some special, unique gift that we "mortals" don't possess.
The truth is anyone can start a business… you can start one online in the next 5 minutes by clicking this link! Do you really want to have the freedom to choose what you want to do with your time and spend it with who you want to?
If you do, the only real focus should be figuring out "what is your why". Keep spending time working out what your purpose, vision and values are. You will find the passion to do whatever you want from here.
The key takeaway from this review (not the book) is to keep increasing your own financial IQ!
Keep changing for the better,
Mike
If you have any questions and I mean ANY questions about the Complete Guide to Money, please leave them below. If you have read the book before or used any of Dave Ramsey's courses before I'd love to hear from you too!!
If you are interested in making money online to free up your time, have a look at my #1 recommended program here, which I am currently using.
I have previously written about the importance of building and nurturing your network. This post will show you how to form a good habit for networking!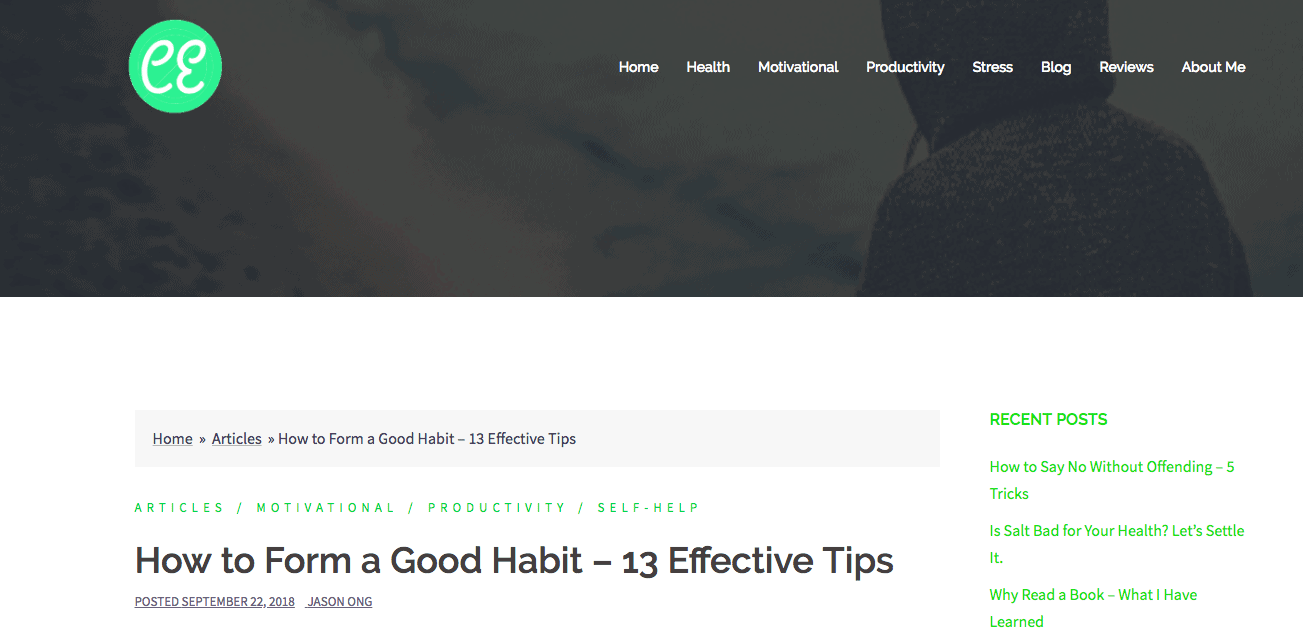 Networking Habit
---
Something in the online community that I have noticed is that it's so important to share other people's work. Especially when it has ticked a couple of boxes:
It has to be REALLY good!
It has to align with your own beliefs and content.
I can safely say this post does exactly that!
Who was this article written by?
---
It was written by Jason Ong, who is a lifestyle blogger. He has so many interesting articles about health, happiness and productivity.
He has lived a "good life" as he claims, but he found himself feeling lonely and stuck in the rat race of going to work, getting home, eating, sleeping and repeat!
He has found living in the moment and appreciating the things that he has got has helped him find more happiness and he documents what he has learnt along the way.
Notice this is who Jason is, not what Jason does. A person's profession is one tiny part of someone's life and does not tell us who a person is! Read more about Jason here
Anyway, I recently stumbled across one of his posts about how to form good habits and thought it was too good to keep to myself!
What is this post about?
---
Now, I hold habits as a very high priority. Believe it or not, human beings are creatures of habits! Therefore the habits we form will determine our lives.
If you want to achieve something in your life it will be decided by your habits. So it only makes sense for us to focus on how to form good habits if we want to focus on living a "successful" life.
Without any further ado… here is his article. You will not regret reading it!
What are your good habits? Do you have any tips on how to embed them into daily life?
Keep changing for the better,
Mike
---
If you are interested in making money online to free up your time, have a look at my #1 recommended program here, which I am currently using.
Have you ever heard this before? Your network is your net worth.
It's something that I find people say quite a lot but it always seems a bit of a weird one. I've always thought surely the things you own is how to figure out your net worth so what are they going on about?
Recently I've started to realise that actually the people that say these kinds of things may well be on to something!
Why is Your Network so Important?
---
The definition of a network is a group or system of interconnected people or things. What I am talking about in this post is all about the people you are connected to.
I recently heard a story about a man from Malaysia who managed to raise 10 billion dollars from Goldman Sachs. Later $5 billion disappeared… I wonder where that went!!
This guy called Jho Low had connections to rich Arab families from his university days in Whorton. He was naturally a great networker and realised how other people could help him but apparently was very good at showing them how he could help them.
He managed to keep putting himself between people until he ended up becoming an international financier. This is when he managed to use Goldman Sachs to raise extraordinary amounts of funds from investors. I'm sure this will become a film in the future but you can read the book "Billion Dollar Whale" here.
It's important to remember that we are now in the information age. There are a different set of rules compared to the industrial age. It's more important than anything else that we have good connections and have meaningful relationships with people if we want to be able to live the lifestyle we dream of and achieve the things we'd like to in life.
How to Build Your Network
---
Social Media
This is the main way to build your network in the information age. It's never been easier to join a "community" of like-minded people by just searching for a group on Facebook! The key here is to actually engage though. If you join hundreds of affiliate marketing groups and then never read or write anything useful in them, then you have wasted your time joining them.
But how do you find out who is genuine and who are novices? Simple!! Ask questions.
I used to set myself small targets of posting or commenting on one post a day in certain groups. Just doing this for a month you will see who regularly engages in the community. The key now is to filter out the people that are either too negative or don't really know what they are talking about.
Sending these people a private message to ask about something in more detail can really help to start building that relationship. However, the relationship doesn't really start until you make time for them either on a phone/ skype call or ideally meeting up with them in person.
I live in Qatar and I still regularly speak to great people that live in the UK using the power of the Internet!
Personal Brand
You may have heard people like Gary V or Rob Moore saying things like:
Build your own personal brand!
This is really just an extension of social media.
This is something that I found particularly hard to understand initially (and still do find it a bit weird!) But you are missing out on so much potential if you don't do this! Just put yourself out there on videos and social media and people will start to feel like they get to know you. You don't need to spend additional time doing this, just document your own life.
People will be interested in certain things that you do and you're building trust with all the people that follow you in one go. Don't pretend to be someone you're not because this is so obvious, just be yourself.
Seminars or Courses
There are loads of free seminars for all sorts of things all over the world. Sarah and I went on some property courses in the UK. We went to some free ones and even here you get to meet like-minded people in the same room. You don't have to be really extraverted or weird to make a connection it's easy enough just to talk to the person sitting next to you and learn a bit about them.
Meetups
We went to free property meetups every month and have recently found a meet up in Qatar. These are great ways to meet people that are often doing something similar to you or something you would like to do. It's also great to get different people's points of view particularly if you have a problem that you are trying to solve.
Read
This is one of the easiest ways to "rub shoulders" with some of the world's greats. If you'd like to learn from Elon Musk, read his autobiography! If you'd like to know how to start numerous successful businesses, then read about Richard Branson.
This is one of the ways that you can find out invaluable information from some of the most successful people in the world by just reading a few pages of a book each day.
Be Consistent
The main thing for any of these networking methods is to be consistent. If you are all over a facebook group for one day and then don't look at it for the next month, people will not remember you.
If you attend a meetup once it's very hard to make any meaningful relationships within a few hours. You must be consistent and stay in touch with people that you speak to. If you want to learn more by reading it needs to become a habit, not just something that happens for 2 weeks each year on holiday.
The Number of People That You Know Isn't Important
---
It's not about getting thousands of followers on any social network. It's about making meaningful and good relationships with certain people. The key here is to decide who you would like to spend your time on. There are so many people on social media that it's impossible to make meaningful connections with all of them. However, when you find someone like-minded and you believe you can learn something from then (but also contribute to their life) then it's important to foster this relationship!
Quality over Quantity
It's way more important to have good contacts over loads of average ones. For example, if your best mate was Richard Branson I'm sure you could find a way to fund your new business idea providing you can show him how it would work. You could also probably get some support in ensuring it was a good idea in the first place.
It's also important to realise how connected you are to these people. If you would like to gain experience from someone but you only speak to them once then you won't get anywhere. Equally, if you speak to someone that you think you could help out or put them in contact with someone else that could help them then do it! These relationships are a two-way street!
How Does This Relate to Affiliate Marketing
---
It's more important than anything else
Something that I am starting to learn about when using affiliate marketing is that it doesn't matter how much content you create. Or how much time you spend on your website. Or how often you comment back to people that visit your website. None of this matters if nobody reads your stuff! You're not making a difference to anybody else or adding any value so you will not get anybody to click your affiliate links let alone use them!
Having a good network around you helps to stay realistic, know what to expect and leverage other people's networks to grow your own.
Learn from their mistakes
Many people have mentors exactly for this reason. It's much better to speak to people who have already done what you are trying to achieve than trying to figure it all out by yourself. You can learn from other peoples mistakes rather than having to make all the mistakes by yourself (you still will make mistakes, but as long as you learn you will never lose!)
This is something that Wealthy Affiliates are great for! The community is so helpful and there are people that you can speak to who have been through what you have but have come out the other side.
There are also people in the community who are earning more money through their website than you ever imagined possible! Click here to find out more.
The Make Time Online Summary
---
As you can see your network is worth a lot more to you than what most people think. It's easy to be caught up in your own busy life but unless you are nurturing and building relationships with the type of people that you would like to learn from or be like, you will never change.
There is no excuse to not build your network and particularly develop some great relationships with people that are doing what you'd like to be doing. Social media makes this super easy in today's world and if you're not using any platforms you're missing out on ways to instantly change your life for the better.
If you have any ways that helps you to build your network please let me know in the comments below!
Keep changing for the better,
Mike
If you are interested in making money online to free up your time, have a look at my #1 recommended program here.
This is a question I have been thinking about a lot over the last year. So why do people create blogs?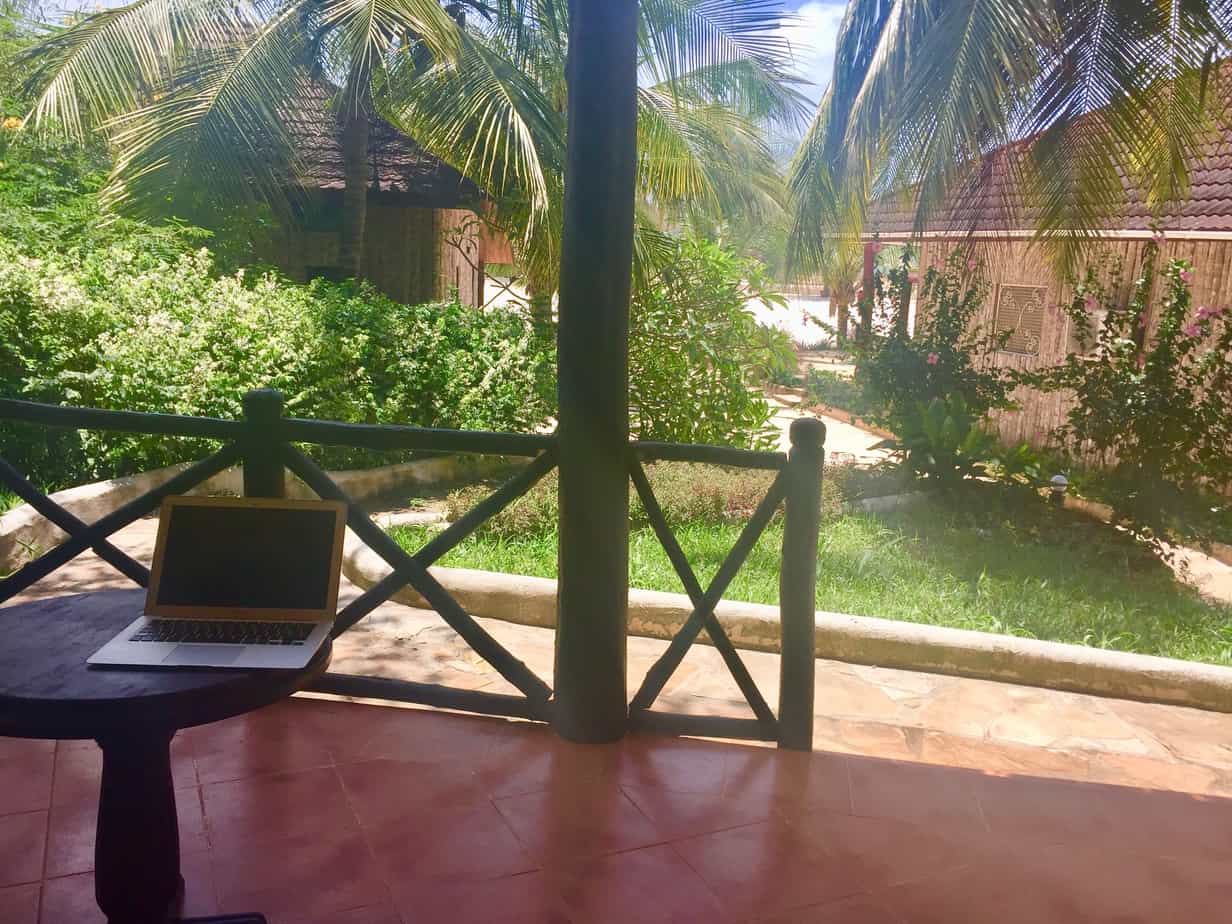 You will see from the story of these bloggers how different each person's goal is from a blog.
Imagine doing something you love and replacing your income from this.
When I wrote my first post back in the summer of 2017 I had no idea what to expect from blogging. To be honest, I didn't really know it was still a thing!!
One thing is for sure though… People that know WHY they are creating a blog get much more "success" with it and keep it up for much longer those that don't!
I hope reading these stories will help you to wonder what the possibilities are from blogging.
So sit back, relax and take in these amazing bloggers wisdom.
14 of My Favourite Blogger's Reasons "Why"
---
I figured this question is so different for every person and just hearing my opinion may not be relevant to you! So I asked some fellow Tweeters 3 questions:
Why did you start blogging?
Has this reason changed over time?
Do you monetise your blog?
Please note I asked them to keep it brief otherwise I'm sure all of them would have developed their answers!!
Reading their answers certainly made me smile so I hope it does for you too.
---
Name: Mohammed Mulla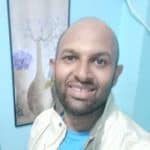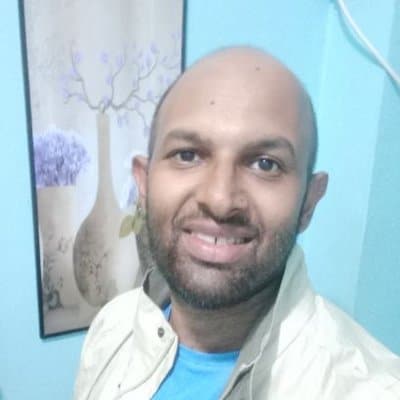 Blog: Live Daily Mo
1) I found that I had a passion for writing and I dabbled a bit with blogging just over 2 years ago. As I was living an unconventional lifestyle, I thought sharing this lifestyle and the thoughts I had during my mini-retirement would inspire others.
2) The blogging has definitely taken a course of its own. I now write about whatever I want to write about.
3) I don't monetise them. It is a hobby of mine.
---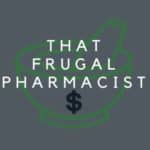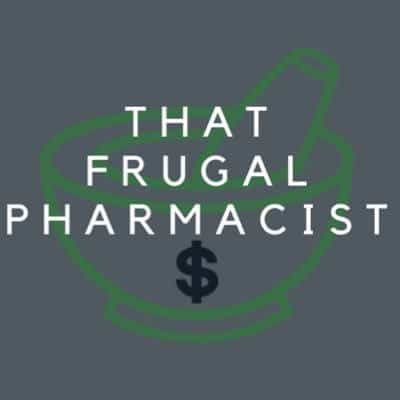 Name: Anonymous
Blog: That Frugal Pharmacist
1) I started blogging because I had more to say than would fit on twitter! Also, I was seeking a place to express myself and have something to focus on outside of a job I was getting really burnt out while looking for like-minded community.
2) I don't think my reasons for blogging have changed much. I have begun to think of it as a potential to learn new skills and network, maybe someday I can build some business or work for myself related to or because of the blog that would help me in a semi/early retirement.
3) I don't currently monetize. I've considered it, but my readership is still low. I don't think I would want to do it until I had lots of readers, not sure what that # is. I'd rather make money, if possible through my writing or other networking opportunities. Until enough readers
---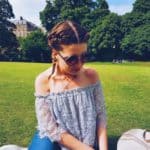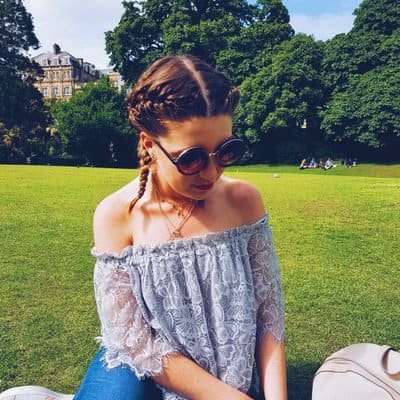 Name: Natalka Antoniuk
Blog: I want to buy a house
1) I started blogging because where I broke up from uni for summer, I found myself spending a lot of time in my flat on my own. I was quite bored, but the only way to get out and do anything always involved spending money. Blogging seemed like a great thing to do to stop me spending frivolously. But it also acted as a way for me to prove that the media hype isn't real. Young people can buy houses. No matter how many avocadi's we buy. Yes, house prices have gone up. And yes the living wage isn't rising at the same rate. This means it's harder. Not impossible. And I'm a single, female, 24-year-old waitress. If I can do it, I want everyone to know that they can too.
2) Yes, of course, it has. I was excited at first. Posting sporadically, whenever I wrote a new piece of content. My time and effort went into writing new blogs. And now I know that I need to adopt an 80/20 mindset to actually grow my platform. So now I spend a lot more time promoting my blog, be it on social media or other methods. I take it more seriously and am hoping to see a huge growth over the next couple of months with blogmas and other things I'm participating in.
3) I don't at the moment. Don't get me wrong, I'd love to. But right now, it doesn't seem right for me to give people money saving advice whilst encouraging them to buy things through my affiliate links. Of course, there are some great products and brands out there that I'd love to work with eventually! And making money from my blog is something I'm really keen to get started on as soon as possible. But for now, I want to grow my DA (Domain Authority), my traffic (visitors to the website), and my social media following and really build a community platform.
---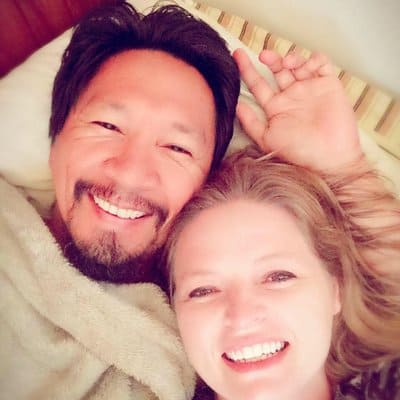 Name: Bonnie
Blog: 43 Blue Doors
1) I started blogging at the request of my friends and family. My husband and I left the USA two years ago to travel full-time and they wanted to hear about our adventures
2) After starting the blog I fell in love with writing and the opportunity to make an impact on others. While my blog is travel stories it is focused on helping us all think differently. More understanding is more freedom
3) I didn't even consider monetizing during our first year, but that all changed in Ecuador. We stopped in Quito to volunteer at a safe house for girls rescued from human trafficking. I wanted to help give these girls freedom. So I monetized the blog and 100% net proceeds go to this Charity.
---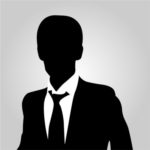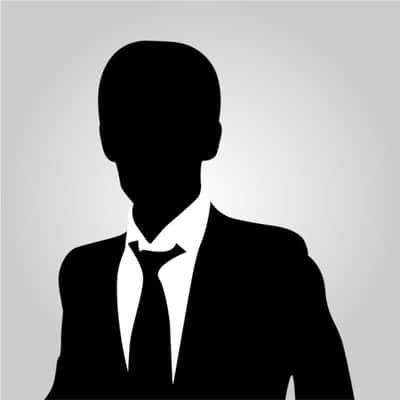 Name: Anonymous
Blog: Divvy Dad
1) I originally started blogging back in 2006, and the intent was to build my blogs as a side hustle to my day job. I eventually built up to the point where I was earning approximately $10,000 annually, however, it was consuming far too much of my time outside of my job. Eventually, I decided to step away from blogging entirely as it was taking away from the ability to spend time with my family. This year I decided to re-enter the blogging world and launched DivvyDad to chronicle my journey to building a dividend portfolio. This time around I started simply to have a place where I can enjoy writing and connect with like-minded people about dividend investing and personal finances.
2) As noted above, my reasons for starting a blog have changed over time although not with the same blog. I initially started with the intent to earn a side income through my blogs, however now I have changed my intent to be purely around my enjoyment for writing and having a dialogue with people interested in similar topics.
3) With DivvyDad, I am not actively monetizing the site and don't currently have any plans to do so. There are a couple of affiliate links on my blog resources page, but I do not have any ads or sponsored content. That might change over time, however, is not a driver for me like it was at one time.
---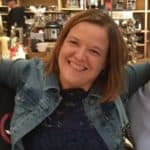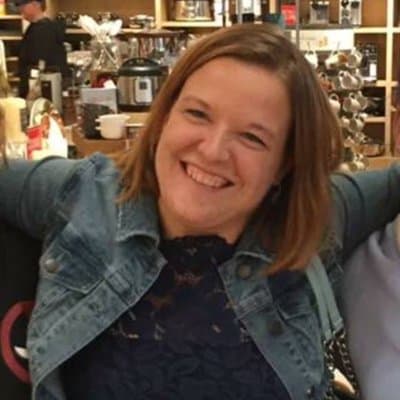 Name: Andrea Joy
Blog: Saving Joyfully
1) Why did you start blogging? I started Saving Joyfully to introduce my future readers to some of the great resources I have discovered over the years that have helped to stretch my budget.
2) Has this changed over time? My goal has still remained to help others learn how to better manage their finances and save money. It has however broadened a bit to include more of my own personal story. I have also found that I enjoy Introducing other great bloggers that I have connected with since I started and their stories.
3) Do you monetise your blogs? Yes, I do and have since I started. I only use advertising and affiliate links so far. My goal is to someday be able to blog full time and share more deals and ways that I have discovered to make money and save more money.
---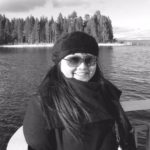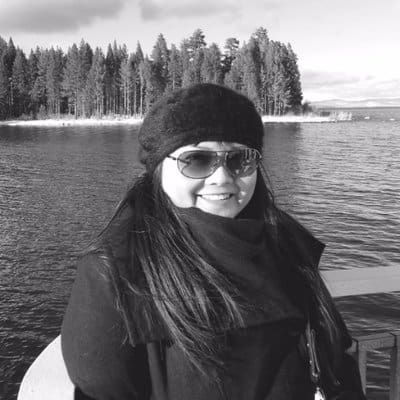 Name: Sigrid Chu
Blog: Life Notes To File
1) After going through the initial challenges of motherhood and approaching mid-life at the same time, I started contemplating the meaning of my life and what really matters most. I've been an avid reader and researcher most of my life but I've always dreamed of being a writer and storyteller. I started blogging to find out if I could write, to express and put in order all the thoughts running through my mind. I continue to hope that my blog can be of help to others, in the same way, that it's been helping me.
2) My reasons for blogging hasn't changed since I first started blogging in August 2017.
3) I currently do not monetize my plan but I plan to do so in the future.
---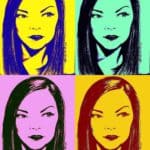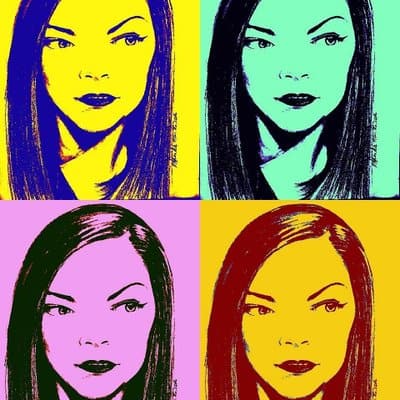 Name: Mariem
Blog: Millenial Money Struggles
1) I wanted to pay off my debt (and work toward Financial Independence). I thought a blog would help me and maybe others would find it interesting?
2) Nope
3) Does $0.09 count?
---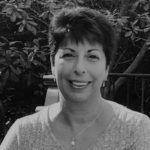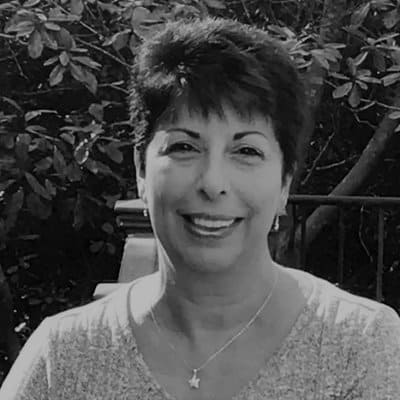 Name: Joan Senio
Blog: Kindness Compassion and Coaching
1) I wanted to create a positive place for people to visit when they need encouragement and ultimately change the world!
2) Now I also do it because of the wonderful comments and writing is helping me learn more about myself, too.
3) I wish!
---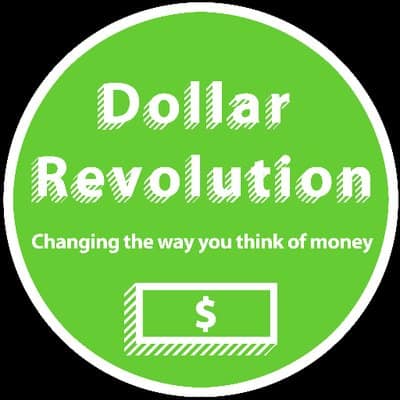 Name: Dillon Rhodes
Blog: @dollarrev
1) Just building out my blog now. I'm starting because I haven't seen many in the PF/FIRE w a similar voice to mine (really humble beginnings, climbing out over decade+). Want to help those get out and hope others can learn from my experiences that differed from theirs.
2) N/A
3) Yes, plan to monetise but initial goal is to mostly cover expenses. Some affiliate marketing, some through the creation of products. That's secondary to the message though.
---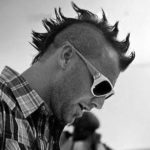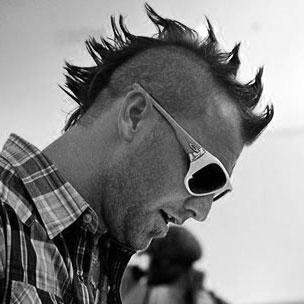 Name: Jay
Blog: Budgets are Sexy
1) It looked fun!! And I wanted to be better with my money.
2) Yup – I'm now better with my money 🙂
3) Yes – and it's the worst part of blogging…
---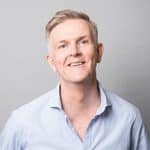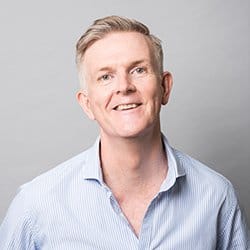 Name: Shaun
Blog: Project Palm Tree
1) As a bit of self-help (for me) and to see what I learn to help others. Motivated by Eventual Millionaire
2) I am still new, but the reason remains as strong or stronger
3) I have affiliate links but yet to make a brass razoo
---
Name: Matt Spillar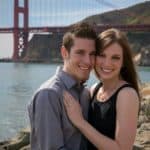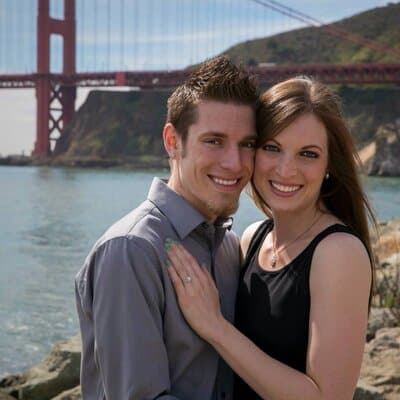 Blog: Spills Spot
1) I originally started my blog as a portfolio for my writing, to help build my resume for job applications.
2) Yes, the reason has changed significantly. I quickly discovered a passion for personal finance and wanted to pass along that information to others in an effort to have a positive impact on people's financial literacy and money management. I'm passionate about helping others learn to pay off debt, save money, and build wealth.
3) Yes, but it's not currently making very much money. I've been blogging for close to 3 years and have only made a few hundred dollars. I have some ads and affiliate links on the site. My main focus right now is growing traffic.
---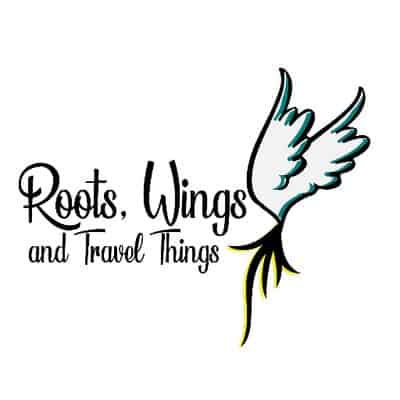 Name: Lissa
Blog: Roots Wings and Travel Things
1) I started blogging for two reasons. One is that I love to write but I haven't focused on my writing since I became a mother nine years ago. Come to think about it, I haven't focused on myself much at all! So starting our blog was a way to focus on me and something I love to do Also, our family loves to travel but we don't have the financial resources to go everywhere we dream of going. I wanted to start a travel blog in hopes of it someday helping us travel to new places!
2) So far, no- nothing has changed. First and foremost, taking the time to do something for myself has been incredible. I'm so happy I took this leap and am carving out time to do what I love, which is to write! We're not travelling off our blog yet, but I'm working hard at getting it to a point where we can someday!
3) I just started using some affiliate programs. I want to be really careful because we do hope to make money off our blog, but I really dislike blogs that are just straight up advertisements. I want to keep our content meaningful and our ads even more meaningful. I don't want them to take over our blog- I want the main purpose to remain the content! It's a balance that I'm just starting to figure out!
---
Name: Cara Lisette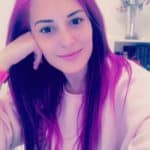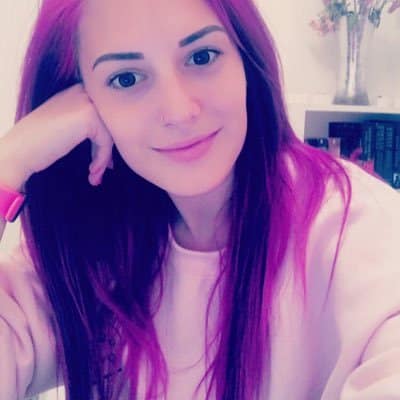 Blog: Cara's Corner
1) I wanted to carry on raising awareness and breaking down the stigma around mental illness
2) Kind of, I initially wanted to talk about my journey as a newly qualified nurse but soon that didn't feel relevant to my writing
3) I did used to have adverts but the money I made from it didn't justify how annoying I found them so I turned them off. I am open to collaborations though.
---
These are some of the bloggers that have really helped me to stay focussed and continue with what I have been doing over the last year or so.
I'd highly recommend checking out their websites. The best way to learn about what interests you and what writing style's you like is by reading other people's work.
Why did 13 Wealthy Affiliates Start Blogging?
---
The same questions were asked to some of the community inside Wealthy Affiliates. The first question was added as I thought it would help to see how long each blogger has been blogging.
It's important to note that it is not the length of time that each person has been blogging that is important, but rather the amount of time they put in each week and more importantly what they spend their time doing.
How long have you been blogging for?
Why did you start blogging?
Has this reason changed over time?
Do you monetise your blog?
---
Name: Riaz Shah
Blog: My Internet Quest
I've been blogging since college so it's been 4 Years now.
Back then Internet Marketing was viral so I wanted to see if I can somehow leverage that and use the knowledge I've learned to apply to local businesses here. It worked, my business grew and I received a lot of calls and emails online.
Now, no but initially, I wanted to give up.
The difficult part of growing a blog is that you won't see an immediate result and you'll have to put in your time and energy for several months and that really tested me. I wanted to give up halfway but having friends who supported me, I decided to give it a year and within month 6, I began to see results. I never looked back ever since.
Definitely, every blogger should.
I manage 3 blogs altogether – An SEO blog, an event company website, and an esports website. I monetize through affiliate programs and services I provide and altogether, I make about $1000-$2000 monthly.
October 2018 is my best month ever where I make $7000 in total ($600 from my SEO blog, $1,300 from eSports, and $5,100 from events)
---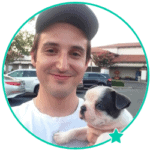 Name: Nathaniel
Blog: One More Cup of Coffee
8 years
I started blogging to supplement my income as an ESL teacher in China. I knew the strong American dollar would have more value overseas, so even if I only made $1,000 per month ($12k per year), I would basically double my Chinese income.
Yes. Now I see blogging and online marketing as an investment in my future. Online shopping is growing, so I know that I'm positioning myself to have a strong foundation for any future business ventures I want to do.
Yes, I monetize. I don't share exact figures or publish income reports because, for me, it always made me feel bad when I read how rich everyone else was. I'd rather leave it to people's imaginations of what's possible online (anything is possible).
---
Name: Loes Knetsch
Blog: Work At Home Future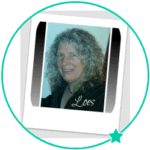 In July 2014 I published my first blog.
To get my children's book out there. I ran into walls with publishers. After struggling for over a year, I decided to publish my booklets for free on the World Wide Web.
Yes, once my booklets where out there, I started up new websites, one about kids art, about superfood, sharing pictures, and my experience with WordPress and Wealthy Affiliate. At the moment, I maintain 8 websites, I love to write.
I monetize my website with affiliate income through partners, and with the earnings, I make at Wealthy Affiliate. I am not sharing my exact income, but I can say I make a profit and it's a very nice addition to the life I like to live 🙂
---
Name: Leo Emery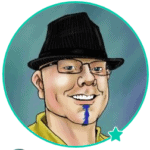 Blog: Net Wise Profits
Since 2003 – but it was not a blog back then it was a one-page sales letter on individual URL's selling one product.
As marketing evolved it was the natural transition from a 1-page sales page.
No, having a blog (website) allows you to build relationships and authority. And with how SEO has changed so much over time content is more and more relevant to building a solid online business.
I earn 6 figures per month from my sites.
---
Name: Leahrae
Blog: Beach Travel Destinations
I have been blogging for about 2 1/2 years.
I started blogging to earn an extra income.
The reason has sort of changed, I am retired and this gives me something to do that I am passionate about.
Yes, I do monetise my blog, but it is not a "huge" amount yet.
---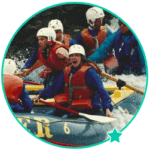 Name: Irma
Blog: Fearless Affiliate
I have been blogging 1.5 years. I had a workplace injury and lots of spare time, so it helped me focus on something besides my physical pain and feeling sorry for myself.
2. I was thrilled to discover blogging because I have always wanted to write, and blogging gives me a platform. I love it and nothing gives me more satisfaction in my day to day life. I believe that it has helped lift my injury depression.
3. Now that I have been blogging for a while, I find that I am deeply loyal to the concept. I try to encourage others to blog, but of course, they look at me like I have something in my teeth lol. If anyone has ever wanted to write, then blogging is the best way to start. Try a free blog and just write about anything. It is therapy and many people think that it gives their lives a new meaning and direction. I know it did that for me.
4. Yes, I monetize and have since day one pretty much. And I earned my first commission on day 22 of my blog, with no prior experience. So yes, you can make money as a new blogger. Not a fortune, but it motivated me to keep going!
---
Name: Alex Owens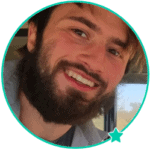 Blog: My Camping and Hiking Tips
Right now, I have been blogging for a year now. I started back in October 2017.
I started blogging after a life-changing trip to Kenya for a study abroad program at De Anza Community College. We spent 10 days camping in the bush of Northern Turkana picking fossils off the ground. Each evening we would watch the sunset and every night we would stare up at the stars. It was an experience like no other. A big scorpion scared the heck out of me and I helped advance anthropology by finding monkey teeth. When I came back, life seemed a lot more boring by comparison. I wanted to do something like that trip again in the future. In short, blogging offers me the time freedom to do a trip like that again.
Nope, it has not changed one bit. I still want freedom.
Yes, I have monetized my blog. Unfortunately, though, I have not really made much money with it as of yet, only about $5. LOL! I call myself a blogger, but I do not make any money! That is okay. I know these things take time. I am juggling school and responsibilities while working on this. After I graduate and get my Bachelor's Degree though, I will jump into this full time, probably 6 articles a week until I start to make a sizeable amount of money. I want it bad. Blogging is a long-term game. It takes time before you see the money come in.
---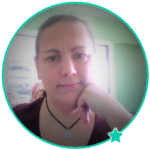 Name: Tricia
Blog: Care Free With Komboloi
For about 8 months part-time.
I love researching and learning and I wanted an outlet for that and have something that could hopefully bring in some money for my children's medical expenses.
No, but I'd say that the outlet/sharing aspect has evolved from just regurgitating facts to a desire to share something that will hopefully improve the reader's life in some way.
I'm in the process of monetizing but haven't made anything yet.
---
Name: Dan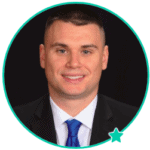 Blog: Supplement Reviews Lab
I have been blogging for approximately 6 months.
I started because I was feeling really frustrated with my day job and wanted an outlet to express myself and find others in the same field.
Yes, the reason has changed a bit in a way. I have started a second blog about my love and interest for nutritional supplements. While I am still doing it because I love the subject, I also am planning on making money from the supplement blog and I would say that after helping people, my primary reason for the blog is to earn an income.
The first blog that I created is a personal one and I have not monetized it. I just recently began to monetize my second and primary blog (Supplement Reviews Lab).
---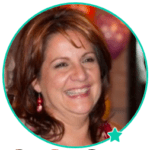 Name: Suzanne Stoddart
Blog: Legitimate Affiliate Training
I've been vigorously blogging for just over a year now. I had started years ago, then let life get in the way. Everything just sat there for a couple of years. Last August, I started taking it seriously, and have been publishing every week since then.
I started this because my husband and I are approaching retirement, and we weren't ready, haha. He's worked in the private sector all our lives, with no pension other than the gov't. And we've realized our RRSP savings aren't going to be enough. Thus… my business from home!
My reason for online marketing remains the same, though now I'm eager to help others create their own income streams as well. Anyone can do this. Some just need more encouragement!
I haven't monetized it so far. Waiting for enough traffic to make it worthwhile lol.
---
Name: Jason Ong
Blog: Chillax Easy
I have been blogging for about one and a half month.
I started blogging because I was really bored. I want to do something else so I tried to make a website. I studied how to make a website 2 years ago but failed. Since then I forgot about that, but 2 months back, I really want to try it out so I search the internet again. I created a website to share my experiences and learnings. I share what I think about Financial advice, Stress management, Productivity tips and many more. Overall, my website's goal is to help people improve their lifestyle to the next level.
As of now, it didn't it is still the same.
I do have some advertisements on my website but that's it. The earnings are not that big because I only have few visitors since I have only been making posts for 1 and half month.
---
Name: Mike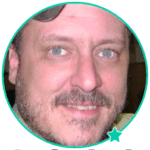 Blog: No Web Experience
I have been blogging for a couple of years.
I really liked the idea of sharing content with others and helping them with a problem through my opinion and experience. My first blog was on Google Blogger and was fun, but wasn't what I really wanted, so in February I started a new blog with WordPress about my hunting passion and monetized it with affiliate offers. I absolutely love it, and have found a way to bring my passion to others and offer helpful content and earn at the same time. It's great!
Yes, the reason has changed over time and was the catalyst for starting a new blog called No Web Experience.
I found that people I know and people I met online were asking me about it and were interested in a way that they could get started as well. I was fielding questions left and right, and decided to start the second site to pass along what I was learning, as well as let people know about the training I received at Wealthy Affiliate. I decided to only promote what I truly believe in so Wealthy Affiliate is the biggest of a short list of recommendations I make.
I do monetize my websites. My hunting site is earning an average of $220 per month right now, but grows a little every month. That site has 33 posts on it and only 4 posts with affiliate links.
My second website is at around $280 per month but has just hit the 6-month mark and is starting to see some increased traffic. It should be doing much better by the end of the year! This site has 101 posts on it and only 6 posts with affiliate links. But there is a lot of internal linking. It's best to keep the number of affiliate links down until you start getting really good traffic because Google isn't fond of affiliate links.
Traffic is the real key, and the patience to get the traffic is a must, but it's fun as heck at the same time!
---
Name: Adel Cheffi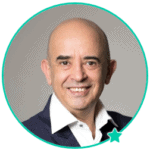 Blog: Your Dreams
Since I joined WA in July 2018
Initially to write contents for my coaching website
Yes, I realized how much I like writing in English which is not my native language and I started writing about subjects that passionate me
No, and I am not counting on monetising my blog. I just dot it for fun and I am enjoying it
Does it Have to Provide an Income?
---
Will Qatar win the World Cup in 2022?… (in case you don't follow football the answer is absolutely not!)
Many people create blogs for themselves to look back on in the future or to document thoughts that they have each week.
In fact, this is exactly why I started blogging.
If you can blog for your own enjoyment or to clarify your own thoughts then it will never feel like work.
I blogged like this with at least one post every week for a year. There were times when I had 7 "in the bank" and I didn't feel the need to write anything for weeks!
However, there are definitely disadvantages to starting a blog that is not made to be monetised. If you are thinking about monetising it at a later date it is possible to do this from a free domain… but (how did you know there was a but!!)
It is just 100% easier to monetise a blog if the website is set up for this from day one.
Imagine if suddenly you start spamming your website with adverts or promoting certain things. Your audience would feel as uneasy as a child left alone in a room with Gary Glitter.
A paid domain is much easier to get ranked higher on Google and, therefore, create free monthly traffic.
There are also more options available when the website is hosted by a platform that allows pop-ups, (everyone loves a pop-up… as much as they love Gary Glitter… Ok I'll leave him alone now) adverts or sign up forms etc.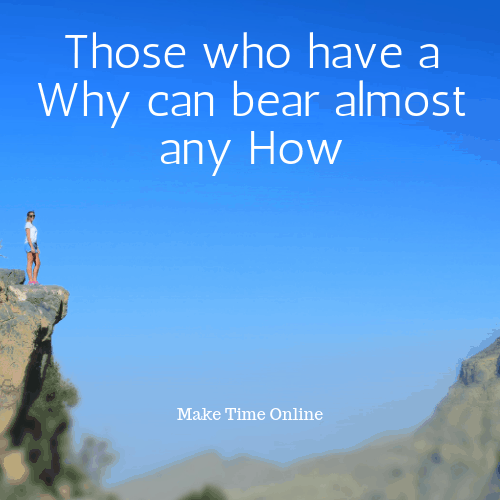 If you are creating a blog with the idea of monetising it at a later date, it is important to consider how serious you are about doing this. If you're not fussed about the income levels then just go for it on a free domain and see where blogging takes you!
If you think you would like to monetise it at a later date, then spending $15 on a domain and using a good hosting platform is going to be important from the start. See my hosting recommendation below…
Why Do I Create Blogs?
---
The reason I create blogs has changed over time.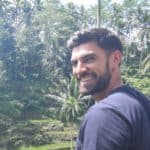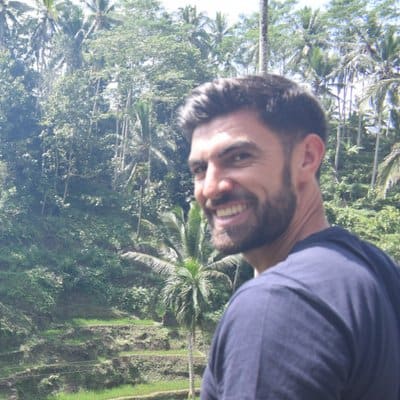 Originally, Sarah and I wanted to document some of the things happening in our lives.
We became aware that our life as an expat was something slightly unusual for a lot of people. We also didn't know exactly how long we were planning on being an expat for.
It seemed like writing blogs would be a great way for us to look back at our time abroad in the future (plus my Mum always wanted to know what we were up to!)
The reason for my blogs now is that I would love to help as many people as possible that want to make money online to free up their time.
The blogging world can seem pretty daunting when first getting started as the more you learn, the more you realise you don't know!!
But it doesn't have to be daunting! Just focussing on creating some great content, whilst reading and commenting on others blogs is pretty much all you need to do. All the technical jargon can cause confusion early on…
So What is the Answer?
---
So let me explain this through a story about this guy Bill:
Bill didn't like the way that people just accepted living this rat race lifestyle of waking up, going to work, coming home, sleeping and repeating. He wanted to help them get out of this race as he knew people didn't need to be doing this.
He had a house, a great family and in general, really enjoyed his lifestyle…
He just always knew there was more to life.
He wanted to travel more, see new things and be in control of what he did with his time.
More importantly, he just wanted to give more back… to his family… to the community… and to leave a legacy.
Bill had always been interested in starting his own business. He had read a lot of books on the topic and thought he would have the growth mindset to learn and be stubborn enough to stick with something to make it successful.
However, there was a slight problem…
He had no idea what business to start… let alone help others to get out of the rat race!
Ok so I lied it's not a story about Bill. This is me…
This is exactly why I have found Wealthy Affiliates to be so useful in fast-tracking an online business to be set up in a much better way than I ever could by myself.
Click here if you want to see more about Wealthy Affiliates training and website set up.
Pin this for later so you can come back to it.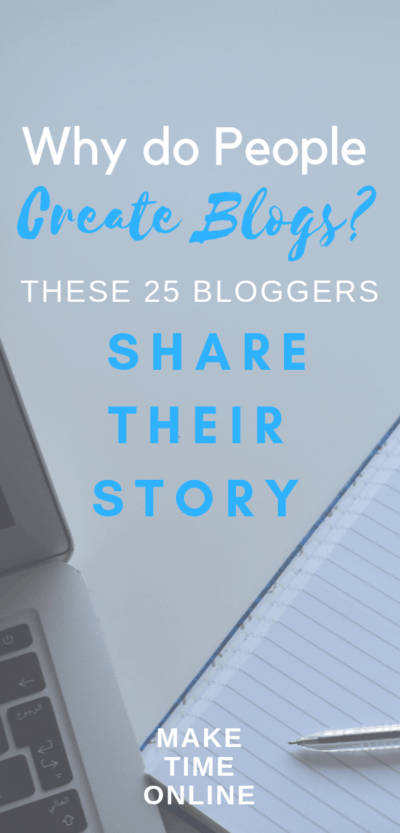 The Make Time Online Summary
---
There are so many personal and different reasons as to why people create blogs.
It absolutely does not need to generate an income. However, it's important to realise that it absolutely can generate an income. Read some ways to make money through a part-time blog here.
The reasons for creating a blog can change over time and it's pretty likely that they will if you blog for long enough. For me, it helps to clarify thoughts and can actually help me to be more productive.
I always want to learn more about what I am writing about, and the more I learn the more productive I become.
If you have a blog I'd love to hear about your reasons for writing. If you don't blog but would like to it'd be great to hear some of the reasons on what's holding you back.
Keep changing for the better,
Mike
If you are interested in making money online to free up your time, have a look at my #1 recommended program here.