In the spirit of full transparency, know that this podcast with Ryan Biddulph, Blogging From Paradise contains affiliate links. This means if you make a purchase through these links, I may receive a small commission at no extra cost to you. Click here to read my full disclosure policy.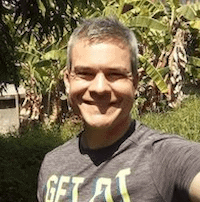 You may agree that living a life of island hopping and travelling the world sounds pretty idyllic.
Most people think this lifestyle is something that only billionaires can achieve. However, by using smart blogging methods you are about to find out that anyone can choose this lifestyle if they wish.
In this podcast with Ryan Biddulph from Blogging From Paradise we chat about:
How he went from a struggling blogger to a super successful blogger
The secret to Ryan's success
How he wrote a book a day for 3 months whilst living in Bali
The worst thing that is holding people back from living their dream life
Ryan Biddulph's Background
---
2 mins
In the next few minutes, you are going to learn that Ryan was a security guard 10 years ago. He was just your average American who:
Had his last vacation in 1989 to South Carolina
Didn't own a passport before 2011 and had never been on a plane
He was aware that he wasn't living life the way that he wanted to. But it wasn't until his wife, Kelli, introduced him to making money online that he saw how it could be any different.
Once he saw it could be possible Ryan packed up and moved to Bali (his first ever flight in 2011!!)
Ryan talks about his initial struggles:
He started with a "Make Money Online blog", but didn't have the passion
He made money initially with freelance stuff and writing articles
But he didn't really find success until…
Blogging From Paradise Was Born
---
6 mins
Imagine what it would be like if you could live in Savu Savu, Fiji for free.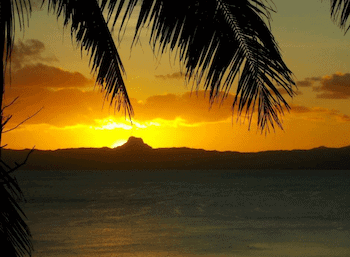 Well, this is exactly what Ryan and Kelli did.
They got their first house sitting experience after just 3 skype interviews… no experience!
It was here on the beautiful island of Fiji in 2014 that Ryan hatched Blogging From Paradise.
This is when he moved from the freelance model (trading time for money) to a passive income model.
The further on you listen to this podcast the more you will realise that blogging can create multiple streams of income and there's no limit to it.
Ryan's Secret
---
8:30 mins
So you want to know Ryan's secret?
OK, lean in a bit closer…
It's energy.
Nothing more to it!
Ryan started following successful, happy people i.e. Tim Ferris, Richard Branson and Tony Robbins.
The common factor was their energy and passion.
Is your attention and energy coming from a place of love and positivity or fear and scarcity?
In the "make money online" niche, Ryan was in it more for the money.
He realised a lot of bloggers were working full time and were actually quite depressed chasing money. But when he focused on improving his energy and positivity, everything else started to fall into place.
Creating content sets everything up and builds trust.
However, connecting and creating the right energy is the most important thing.
Related content:
Energy Management Tips
---
12 mins
Ryan's top tip is to research different energy management tips and try things out, such as:
Walking
Deep yin yoga
Prayer
Meditation
Write a grateful list every day
*EFT Tapping
*Cryotherapy i.e. cold showers
* Do check in with your doctor before trying anything you are unsure about!!
Meditating won't make you peaceful, but it will make you aware of your energy and you can act on that! Your thoughts and feelings often stop you from building relationships and creating or connecting in the way you want.
Writing 126 Books- Writing 1 Book a Day for 3 Months!
---
15 mins
"This is what happens when you raise your energy"
Ryan explains that when you let your limiting beliefs go you can access pure "flow".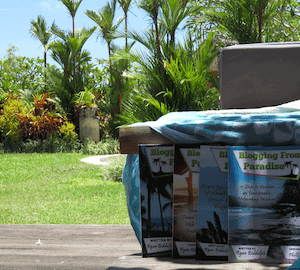 He wrote short books between 4-6,000 words each day on:
Practical blogging tips
Energy
Work
Inspiration
Plus a lot more!
Some of the books went "off niche" but people still buy them when you utilise online tools like Amazon.
Energy dictates action and inaction.
The Hard Work Consciousness Myth
---
20 mins
You probably know that most people will focus on scarcity rather than all their wins. Do any of these thoughts sound familiar?
If I just had more money then I could…
When I get this job then I will…
I wish I had the time to travel…
Ryan started to realise that he was often in the perfect place and perfect time.
Do you being to notice that it's not about putting in more effort and time, but getting your mindset and energy right first?
Devote energy and attention to things you are grateful for i.e. start to see riches in your mind from the money you have made 10 years ago, and money will flow to you.
Being Grateful
---
25 mins
Wouldn't life be amazing if you could only focus on the positives?
You may find people say some nasty things online. But you can starve these people of attention and keep going back to where you are loved.
Give attention and energy to people that appreciate you and it creates more and more positivity and gets rid of the negativity.
And before long you will achieve the 2 F's:
Freedom
and finances
Achieving Freedom
---
28 mins
Make choices on a foundational and base level.
The main decision Ryan and Kelli made was:
To circle the globe and go wherever they want whenever they want to.
To do this they have released possessions and own only things that they carry with them.
Ryan didn't want to trade time for money so he created passive income streams.
But happiness comes in first!
Focus on fun and freedom then the money comes.
Let me ask you this, what would make a bigger impact… dropping a pebble or the world trade centre falling?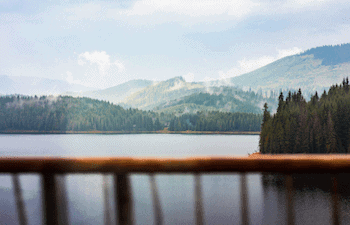 Now let me ask you this, which one do you think you would notice more:
Dropping a pebble into a still pond
Throwing the world trade centre into a hurricane and chaos
Find stillness and each small meaningful action will have a much bigger impact.
Passive Income Streams from Blogging
---
33 mins
During this section Ryan mentions different methods that he has personally used to create passive income:
Online courses
Self publish ebooks
Convert some to audio books (using acx.com to put them onto audible, iTunes and Amazon)
Convert to paperback
Sponsored posts and advertising streams
Affiliate marketing i.e. Amazon Associates
Paid Tweets for organisations
You will, however, make more money more quickly through active streams such as:
Coaching
Consulting
Freelancing
Money is an inside game and feeling like you can prosper.
It doesn't have to take such a long time if you can think. In fact, you can learn more about how it's possible to start making money in a short space of time with "Affiliate Marketing Online: The Secrets Revealed".
Related content:
Automating Tools
---
33 mins
Ryans best tip to automate is to connect with tribes i.e. Triberr
If you share other people's content, they will share yours.
Leverage your relationships to automate your marketing no matter what you are doing.
The easiest way to befriend another blogger is to promote them, share their content, comment detailed and useful responses on their posts.
Be as generous as possible!!
There are many online tools you can use to automate things and help you to be more productive. Check out how you can "Save Hours of Time & Money with these Resources".
Normal Day for Ryan Right Now
---
45 min
This changes a LOT depending on where Ryan is.
Living in Bali or Fiji is very different from living in USA.
Some typical things Ryan will do each day for his blogging:
Create a blog post
Guest post on bloggingtips.com
Comment on top blogs in his niche
Comment on Quora
Facebook video (live or recorded)
Help people and promote other people
Do you begin to notice that everything Ryan does revolve around the 2 C's (Create and Connect)
Other things Ryan may do to pull back:
Walk for an hour or so
Read
90 mins of deep yin yoga
Having fun
Travel
Meditate
Eating in amazing places over the world
Related content:
3 Tips for Himself
---
52 mins
If Ryan could go back to when he was sitting on the tarmac at JFK in 2011 about to take off to Bali… here is what he would tell himself:
Be present when travelling
Spend more time doing number 1, less time working online
Everything is energy aka mindset
Are you beginning to see how when you focus on the wins in your life the more wins you will start achieving?
Action
---
Continue to read 10 pages of a self-development each day.
Check out Ryan's book to get more insights into how he has created this lifestyle and how you can do it too:
Blogging from Paradise: How to Retire to a Life of Island Hopping Through Smart Blogging
Links to Connect With Ryan
---
bloggingfromparadise.com The contact page will be his email address
Ryan Biddulph, Blogging From Paradise Summary
---
As you absorb this information, you'll notice that there are so many great takeaways from this podcast with Ryan Biddulph.
Some of the key ones are:
Be present in day to day life
Have fun offline to be more effective online!
Work on your mindset and focus on your energy
Focus on your wins! Be grateful (do you have food in your fridge, are you breathing, did someone look at your website this week? These are all wins!)
Decide what life you want to live… find a way to do it
Little by little you realise that you can live the life that you dream of. Drop a comment below with your main takeaway from this podcast.
Keep changing for the better,
Mike
P.S. If you are interested in making money online to free up your time, check out this 1-minute video to see more information about this proven 4-step system…
There may be affiliate links in this article on how to create your own business logo, read the full disclaimer here.
Imagine what it would be like if you could create a beautifully designed logo better than professionals.
If you have a website, a business or a brand you probably have already either thought about designing a logo or created one already.
By the time you finish reading this page, you will have learned the common pitfalls of logo making and how to get an awesome logo for your brand.
Why Make a Logo?
---
To make your brand stand out like Shaquille O'Neil at a midget convention obviously!
The further on you read, the more you'll begin to understand how a logo can make your business look professional and prove authority straight away.
You probably know who these logos belong to…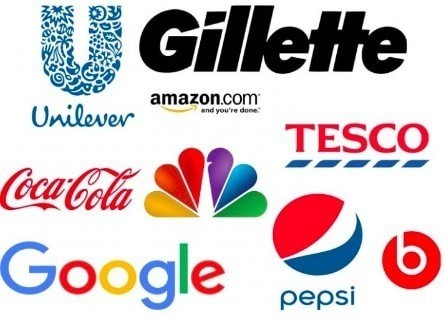 Are you beginning to see that a logo creates your own brand and helps people recognise it straight away?
Ways to Make a Logo
---
Now, let me ask you this, are you willing to spend money on your logo design?
Your answer to this question will help you decide which option is right for you…
1. Designed by a professional
This is a step that I would only recommend to a company that already is making a profit each month.
Why?
Because you will typically pay $100-$500 for this service.
It's not always worth doing this in the early stages of your website or business because it's not cheap. Plus just look at how Apple has changed its logo over the years (the logo you choose now doesn't have to be forever!)

If you're thinking "Where will I find these "professionals" though?" then I would recommend asking on a private Facebook group such as "Virtual Assistant Savvies Group" because recommendations are important here.
Then do a background check of the designer. Find previous projects and speak to previous clients.
2. Purchase a Pre-Made Logo
If you don't have any desire to waste your own time or if you have the artistic skills of a Kindergartener, then this is what I would recommend for you!
This is different to step one because other people will use a "template" logo for you, which may well get used again by another company.
Basically, they are not designing a logo exclusively for you.
If you are thinking, "Wouldn't it be amazing if you could just pay someone a few dollars to get a logo designed for you" then there are numerous websites that you can get this kind of service starting from $5:
We used Fiverr for a logo for our property company last year. The process is very painless and simple: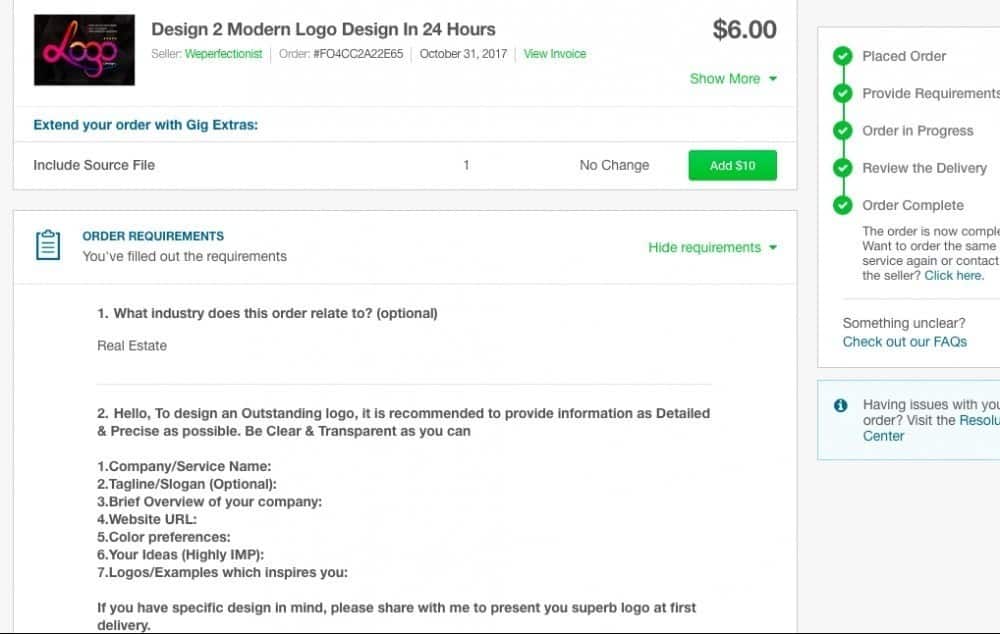 Here is what we were sent from the graphic designer: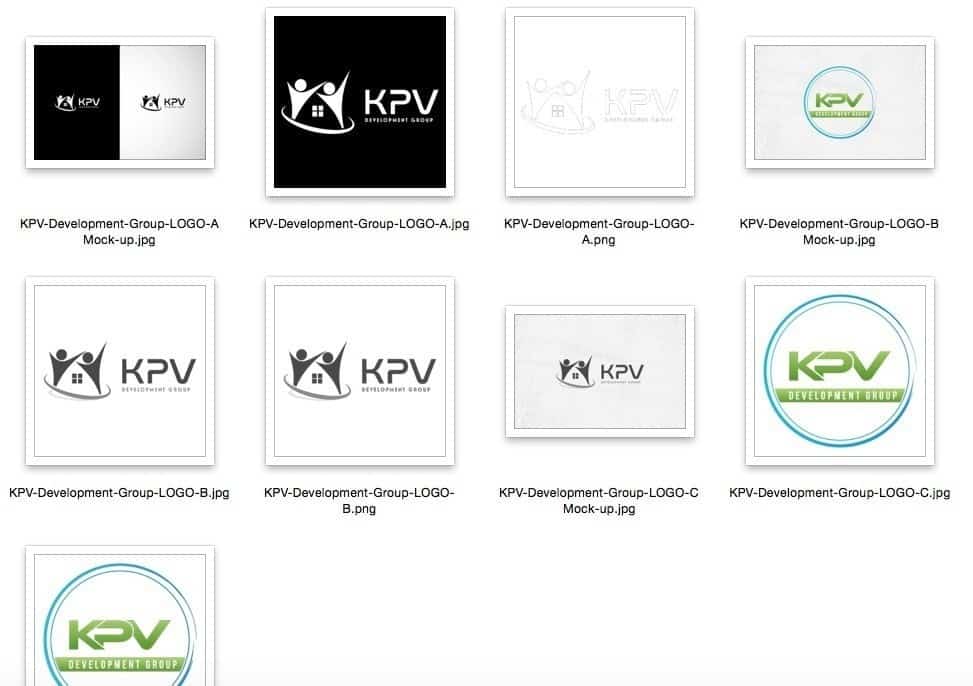 We went back to him and decided we wanted a maroon/ dark red in our logo and he produced this…
Simples…
3. Design the Logo by Yourself
If you're relatively new in your business journey and you like to be a bit creative, this is the step I'd recommend for you!
It's basically what step 2 is apart from you're not paying someone else to do it. You probably know that some virtual assistants will use much better software and be more skilled, but it's effectively the same thing.
You can use a number of different FREE websites to get this done. Plus it's a bit of fun ain't it!
I'm only going to list 2 because they are great and I don't see the point in even being aware of any more:
Canva– Free and loads of options
Snappa– Limited free account (enough for a logo though!) but it has better background options and is more user-friendly than Canva
How to Create Your Own Business Logo- Design Tips
---
Since you're still here I'm going to assume that you want to know how to create your own business logo.
So here are some top tips:
KISS- Keep It Simple Stupid– Just have a picture and text
No Gradients– Such as going from black to white and fading
No Shadows
Use a Primary and Secondary Colour– not loads of colours
Brand Name in Logo

Horizontal, not Vertical- Looks better
Reversible– can go on a dark/ white background
Have you noticed that these tips will make the logo "sharp" and "clean"?
This is really important if you ever want to get your logo printed i.e. T-shirts, banners, on a sign, cards etc.
You've got to wonder whether it's possible to print if your logo has gradients and shadows and lots of colours.
Many studies have already proven that different colours produce a certain psychological response from people. Here are some of the basic examples:
Red- Loud, playful, warmth, energy, love
White- Clean, hygiene, pure, youth
Blue- Wisdom, calm, trust, loyal, spiritual, respectable, sophisticated
Green- Calm, nature, health, wealth, tranquillity, harmony
Yellow- Happiness, energy, friendly,
Orange- Energy, change, warmth, playful
Purple- Spiritual, luxury, truthful, high quality
Brown- Nature, reliable, serious
Black- Power, strength, intelligence, glamour
Grey- Practical, efficient, timeless
Pink- Physical, warmth, romance, feminity, love
You be the judge of how accurate this is!
#1 Tip
If you're like me it will really annoy you that you can't put your logo over certain documents because the background is white rather than transparent.
What if you could get a transparent background for FREE?!!

Websites such as Canva use the transparent background feature as a big selling point for upgrading to the paid version.
But you can use websites such as onlinepngtools to make your logo have a transparent background for free.
Check out my little clock icon in the browser tab… You're welcome!
Common Pitfalls
---
Using these tips will help you to avoid:
1. Making logo's too "busy"
Simplicity rules here. If you don't believe me check out the "famous logos" up this page.
2. Too many colours
The colour of your brand should have a theme and you only really want 2 colours in your logo otherwise it makes it look "busy" again.
3. Hard to read
There are some very fancy font's out there. You can also come up with some very clever ways to make your logo fit together.
The issue with these fonts and creative designs is that it becomes a challenge to read the logo or to know what the brand actually does.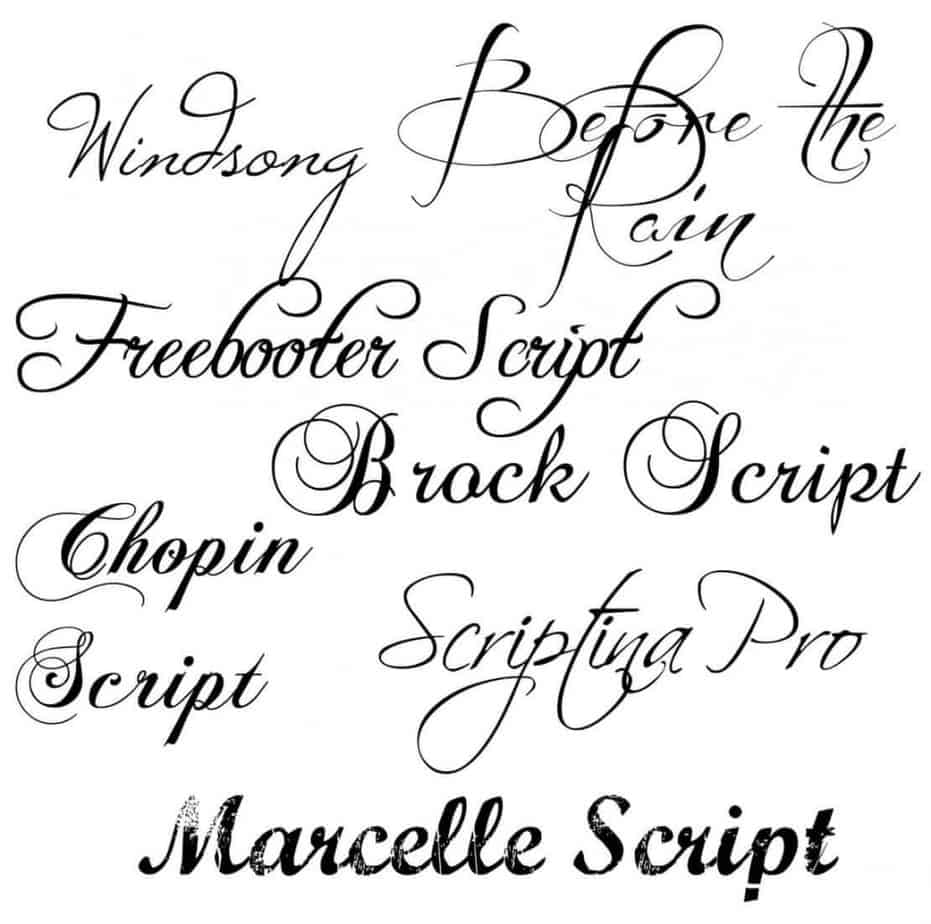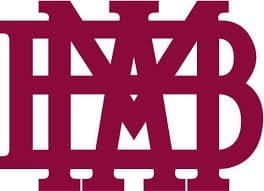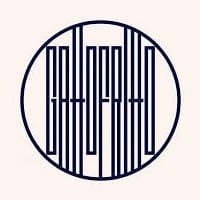 4. Paying for an expensive logo on day 1.
I know what you're thinking… Surely it's better to have a great logo straight away then I never need to think about it again.
Yes, I agree.
However, if you are making a website or online business it's a great idea to actually get it started and see whether you are going to stick with it.
Your logo will not drive traffic to your website or provide value to your audience, which leads onto…
The Secret – How to Create Your Own Business Logo That is Recognised Like Apple
---
Ok, I've saved the best tip until the end…
Come a bit closer so you can hear me because I'm only going to whisper…
The secret is…
Content is King
You know what I mean, don't you? We don't recognise Apple's logo because it is an amazing logo. To be honest it's a pretty average logo.
We recognise it because their products are simple, user-friendly and they have created things that their users want.
It is the same for any business whether it's online or a brick and mortar oneIf you can solve people's problems, entertain them and just give killer value your logo will be recognised by people.
Period.
How to Create Your Own Business Logo Summary
---
Have you noticed yet that there are different ways to design a logo like a boss?
You can pay someone else to design one for you or you can easily do one yourself.
The best part about doing it yourself is that logos are often better when they are simple (and of course it's FREE!)
Now imagine you want to print and produce the logo on different backgrounds.
Make sure the logo to be clean and sharp!
As you come to the end of this page you will have learned that it is important to make a logo that is not too fancy or busy.
And as always do not forget the golden rule to making sure your logo is recognised…
Add value to others.
Keep changing for the better,
Mike
p.s. If you are interested in making money online to free up your time, have a look at my #1 recommended program here, which I am currently using.
p.p.s. If you have any questions or thoughts please feel free to drop a comment below… or send me a message on WA here
This is a question I have been thinking about a lot over the last year. So why do people create blogs?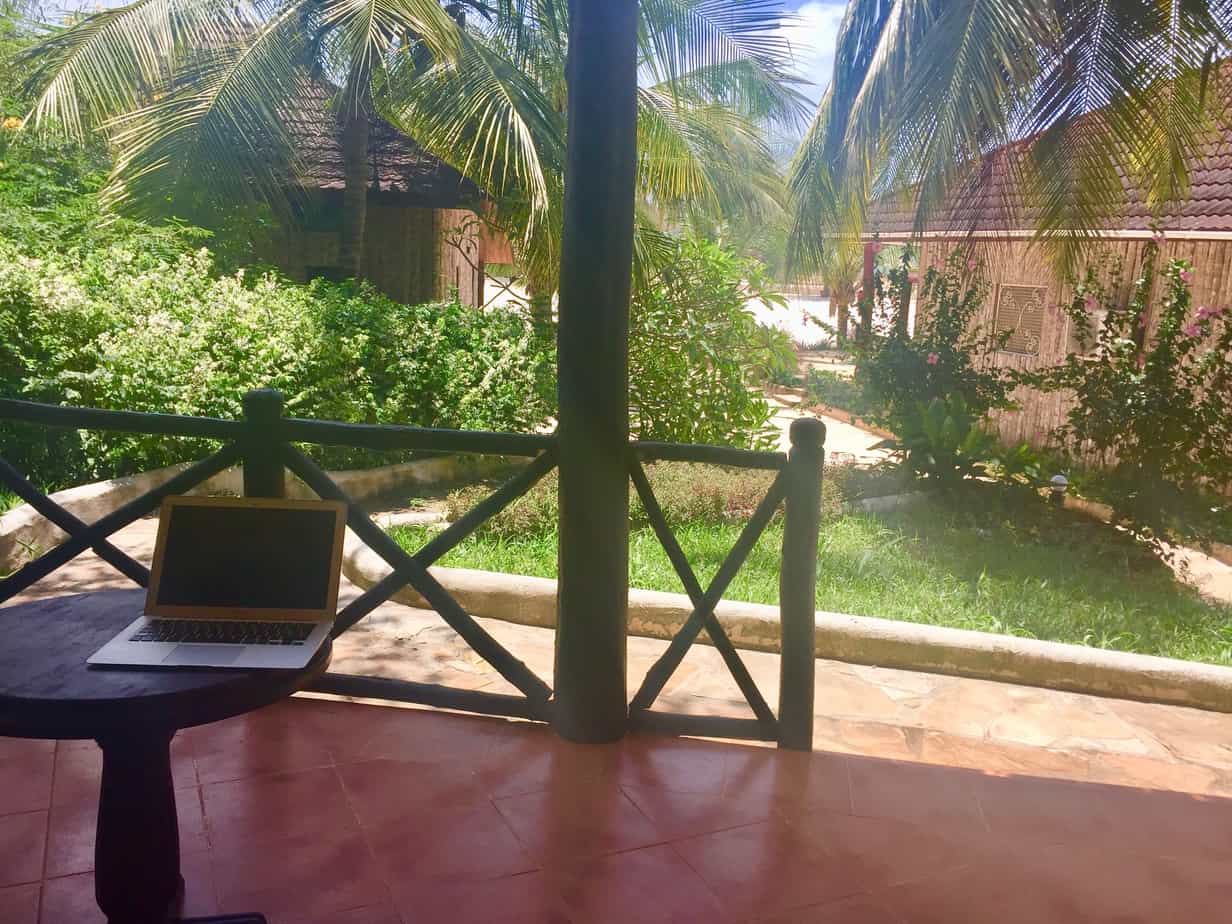 You will see from the story of these bloggers how different each person's goal is from a blog.
Imagine doing something you love and replacing your income from this.
When I wrote my first post back in the summer of 2017 I had no idea what to expect from blogging. To be honest, I didn't really know it was still a thing!!
One thing is for sure though… People that know WHY they are creating a blog get much more "success" with it and keep it up for much longer those that don't!
I hope reading these stories will help you to wonder what the possibilities are from blogging.
So sit back, relax and take in these amazing bloggers wisdom.
14 of My Favourite Blogger's Reasons "Why"
---
I figured this question is so different for every person and just hearing my opinion may not be relevant to you! So I asked some fellow Tweeters 3 questions:
Why did you start blogging?
Has this reason changed over time?
Do you monetise your blog?
Please note I asked them to keep it brief otherwise I'm sure all of them would have developed their answers!!
Reading their answers certainly made me smile so I hope it does for you too.
---
Name: Mohammed Mulla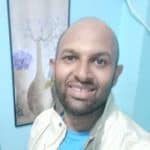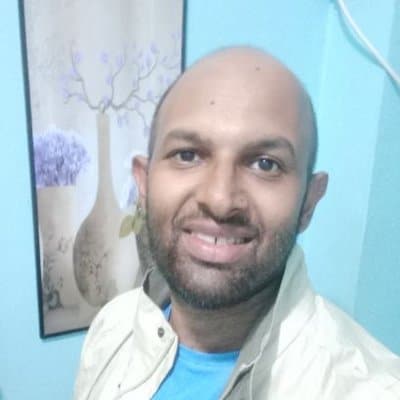 Blog: Live Daily Mo
1) I found that I had a passion for writing and I dabbled a bit with blogging just over 2 years ago. As I was living an unconventional lifestyle, I thought sharing this lifestyle and the thoughts I had during my mini-retirement would inspire others.
2) The blogging has definitely taken a course of its own. I now write about whatever I want to write about.
3) I don't monetise them. It is a hobby of mine.
---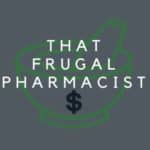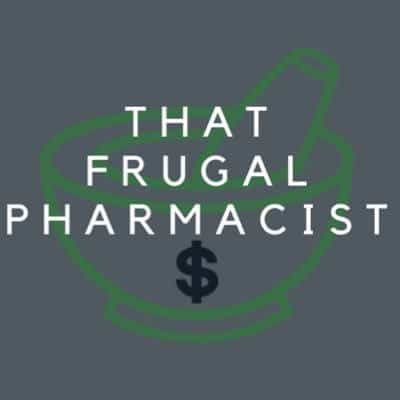 Name: Anonymous
Blog: That Frugal Pharmacist
1) I started blogging because I had more to say than would fit on twitter! Also, I was seeking a place to express myself and have something to focus on outside of a job I was getting really burnt out while looking for like-minded community.
2) I don't think my reasons for blogging have changed much. I have begun to think of it as a potential to learn new skills and network, maybe someday I can build some business or work for myself related to or because of the blog that would help me in a semi/early retirement.
3) I don't currently monetize. I've considered it, but my readership is still low. I don't think I would want to do it until I had lots of readers, not sure what that # is. I'd rather make money, if possible through my writing or other networking opportunities. Until enough readers
---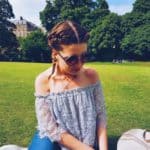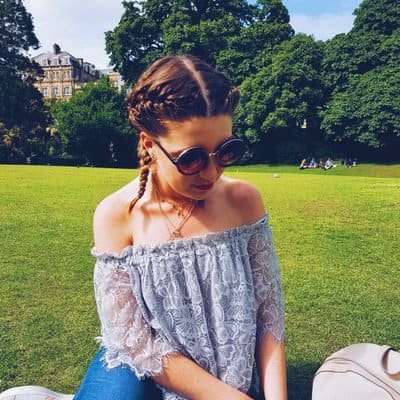 Name: Natalka Antoniuk
Blog: I want to buy a house
1) I started blogging because where I broke up from uni for summer, I found myself spending a lot of time in my flat on my own. I was quite bored, but the only way to get out and do anything always involved spending money. Blogging seemed like a great thing to do to stop me spending frivolously. But it also acted as a way for me to prove that the media hype isn't real. Young people can buy houses. No matter how many avocadi's we buy. Yes, house prices have gone up. And yes the living wage isn't rising at the same rate. This means it's harder. Not impossible. And I'm a single, female, 24-year-old waitress. If I can do it, I want everyone to know that they can too.
2) Yes, of course, it has. I was excited at first. Posting sporadically, whenever I wrote a new piece of content. My time and effort went into writing new blogs. And now I know that I need to adopt an 80/20 mindset to actually grow my platform. So now I spend a lot more time promoting my blog, be it on social media or other methods. I take it more seriously and am hoping to see a huge growth over the next couple of months with blogmas and other things I'm participating in.
3) I don't at the moment. Don't get me wrong, I'd love to. But right now, it doesn't seem right for me to give people money saving advice whilst encouraging them to buy things through my affiliate links. Of course, there are some great products and brands out there that I'd love to work with eventually! And making money from my blog is something I'm really keen to get started on as soon as possible. But for now, I want to grow my DA (Domain Authority), my traffic (visitors to the website), and my social media following and really build a community platform.
---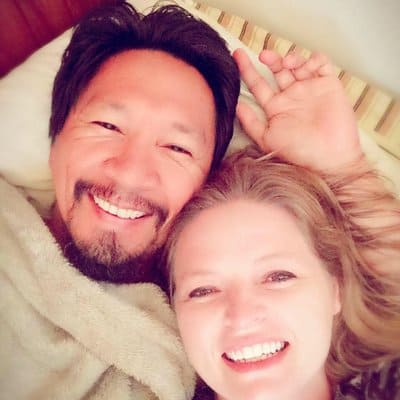 Name: Bonnie
Blog: 43 Blue Doors
1) I started blogging at the request of my friends and family. My husband and I left the USA two years ago to travel full-time and they wanted to hear about our adventures
2) After starting the blog I fell in love with writing and the opportunity to make an impact on others. While my blog is travel stories it is focused on helping us all think differently. More understanding is more freedom
3) I didn't even consider monetizing during our first year, but that all changed in Ecuador. We stopped in Quito to volunteer at a safe house for girls rescued from human trafficking. I wanted to help give these girls freedom. So I monetized the blog and 100% net proceeds go to this Charity.
---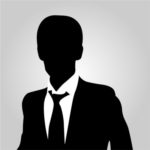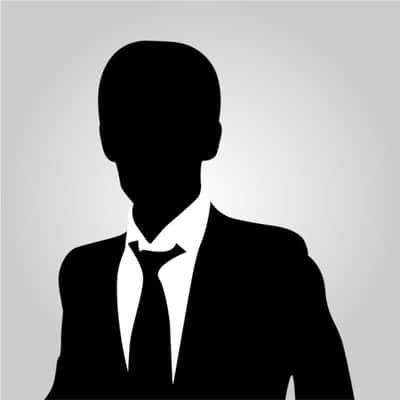 Name: Anonymous
Blog: Divvy Dad
1) I originally started blogging back in 2006, and the intent was to build my blogs as a side hustle to my day job. I eventually built up to the point where I was earning approximately $10,000 annually, however, it was consuming far too much of my time outside of my job. Eventually, I decided to step away from blogging entirely as it was taking away from the ability to spend time with my family. This year I decided to re-enter the blogging world and launched DivvyDad to chronicle my journey to building a dividend portfolio. This time around I started simply to have a place where I can enjoy writing and connect with like-minded people about dividend investing and personal finances.
2) As noted above, my reasons for starting a blog have changed over time although not with the same blog. I initially started with the intent to earn a side income through my blogs, however now I have changed my intent to be purely around my enjoyment for writing and having a dialogue with people interested in similar topics.
3) With DivvyDad, I am not actively monetizing the site and don't currently have any plans to do so. There are a couple of affiliate links on my blog resources page, but I do not have any ads or sponsored content. That might change over time, however, is not a driver for me like it was at one time.
---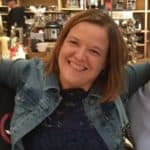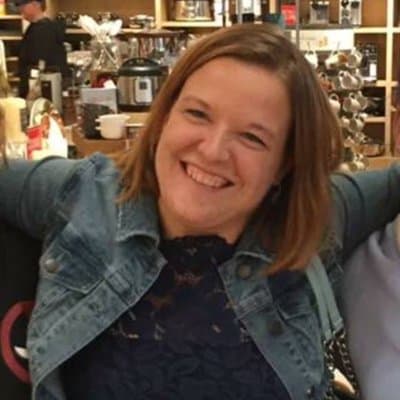 Name: Andrea Joy
Blog: Saving Joyfully
1) Why did you start blogging? I started Saving Joyfully to introduce my future readers to some of the great resources I have discovered over the years that have helped to stretch my budget.
2) Has this changed over time? My goal has still remained to help others learn how to better manage their finances and save money. It has however broadened a bit to include more of my own personal story. I have also found that I enjoy Introducing other great bloggers that I have connected with since I started and their stories.
3) Do you monetise your blogs? Yes, I do and have since I started. I only use advertising and affiliate links so far. My goal is to someday be able to blog full time and share more deals and ways that I have discovered to make money and save more money.
---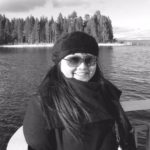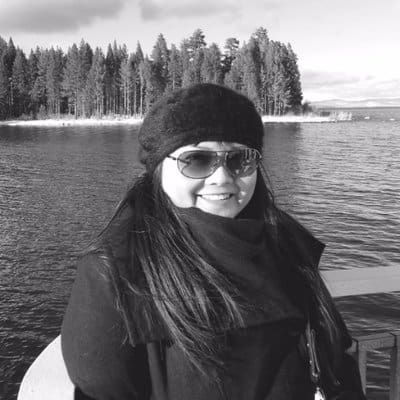 Name: Sigrid Chu
Blog: Life Notes To File
1) After going through the initial challenges of motherhood and approaching mid-life at the same time, I started contemplating the meaning of my life and what really matters most. I've been an avid reader and researcher most of my life but I've always dreamed of being a writer and storyteller. I started blogging to find out if I could write, to express and put in order all the thoughts running through my mind. I continue to hope that my blog can be of help to others, in the same way, that it's been helping me.
2) My reasons for blogging hasn't changed since I first started blogging in August 2017.
3) I currently do not monetize my plan but I plan to do so in the future.
---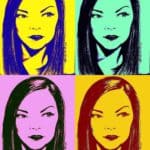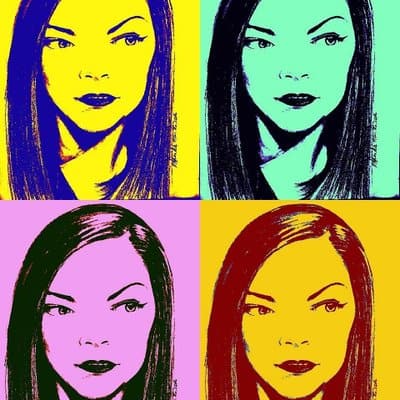 Name: Mariem
Blog: Millenial Money Struggles
1) I wanted to pay off my debt (and work toward Financial Independence). I thought a blog would help me and maybe others would find it interesting?
2) Nope
3) Does $0.09 count?
---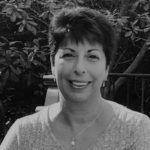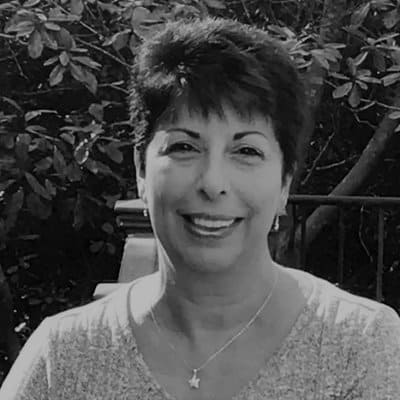 Name: Joan Senio
Blog: Kindness Compassion and Coaching
1) I wanted to create a positive place for people to visit when they need encouragement and ultimately change the world!
2) Now I also do it because of the wonderful comments and writing is helping me learn more about myself, too.
3) I wish!
---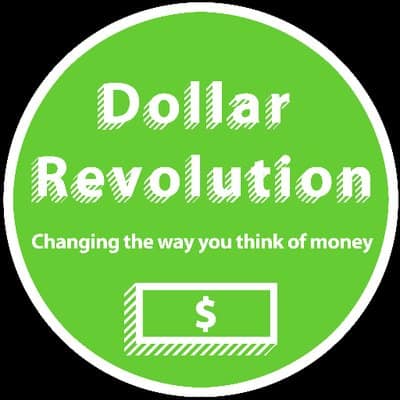 Name: Dillon Rhodes
Blog: @dollarrev
1) Just building out my blog now. I'm starting because I haven't seen many in the PF/FIRE w a similar voice to mine (really humble beginnings, climbing out over decade+). Want to help those get out and hope others can learn from my experiences that differed from theirs.
2) N/A
3) Yes, plan to monetise but initial goal is to mostly cover expenses. Some affiliate marketing, some through the creation of products. That's secondary to the message though.
---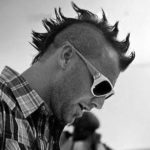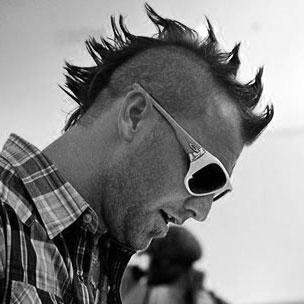 Name: Jay
Blog: Budgets are Sexy
1) It looked fun!! And I wanted to be better with my money.
2) Yup – I'm now better with my money 🙂
3) Yes – and it's the worst part of blogging…
---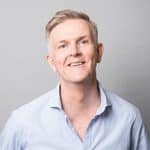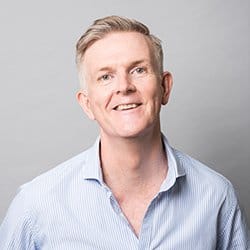 Name: Shaun
Blog: Project Palm Tree
1) As a bit of self-help (for me) and to see what I learn to help others. Motivated by Eventual Millionaire
2) I am still new, but the reason remains as strong or stronger
3) I have affiliate links but yet to make a brass razoo
---
Name: Matt Spillar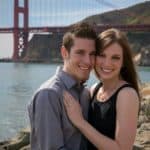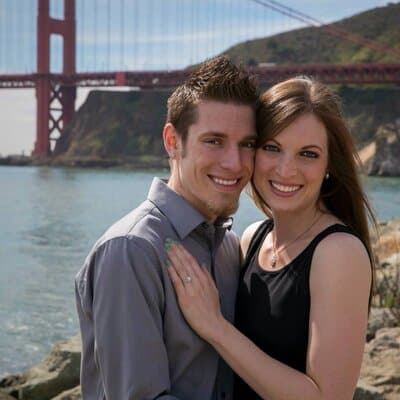 Blog: Spills Spot
1) I originally started my blog as a portfolio for my writing, to help build my resume for job applications.
2) Yes, the reason has changed significantly. I quickly discovered a passion for personal finance and wanted to pass along that information to others in an effort to have a positive impact on people's financial literacy and money management. I'm passionate about helping others learn to pay off debt, save money, and build wealth.
3) Yes, but it's not currently making very much money. I've been blogging for close to 3 years and have only made a few hundred dollars. I have some ads and affiliate links on the site. My main focus right now is growing traffic.
---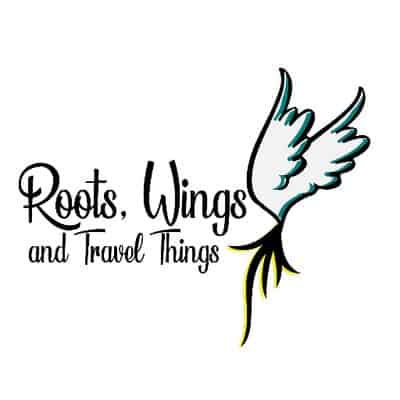 Name: Lissa
Blog: Roots Wings and Travel Things
1) I started blogging for two reasons. One is that I love to write but I haven't focused on my writing since I became a mother nine years ago. Come to think about it, I haven't focused on myself much at all! So starting our blog was a way to focus on me and something I love to do Also, our family loves to travel but we don't have the financial resources to go everywhere we dream of going. I wanted to start a travel blog in hopes of it someday helping us travel to new places!
2) So far, no- nothing has changed. First and foremost, taking the time to do something for myself has been incredible. I'm so happy I took this leap and am carving out time to do what I love, which is to write! We're not travelling off our blog yet, but I'm working hard at getting it to a point where we can someday!
3) I just started using some affiliate programs. I want to be really careful because we do hope to make money off our blog, but I really dislike blogs that are just straight up advertisements. I want to keep our content meaningful and our ads even more meaningful. I don't want them to take over our blog- I want the main purpose to remain the content! It's a balance that I'm just starting to figure out!
---
Name: Cara Lisette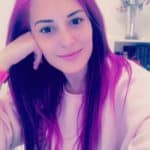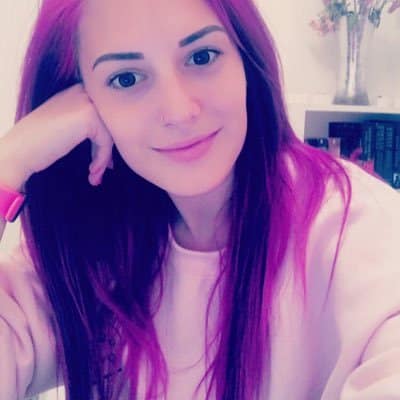 Blog: Cara's Corner
1) I wanted to carry on raising awareness and breaking down the stigma around mental illness
2) Kind of, I initially wanted to talk about my journey as a newly qualified nurse but soon that didn't feel relevant to my writing
3) I did used to have adverts but the money I made from it didn't justify how annoying I found them so I turned them off. I am open to collaborations though.
---
These are some of the bloggers that have really helped me to stay focussed and continue with what I have been doing over the last year or so.
I'd highly recommend checking out their websites. The best way to learn about what interests you and what writing style's you like is by reading other people's work.
Why did 13 Wealthy Affiliates Start Blogging?
---
The same questions were asked to some of the community inside Wealthy Affiliates. The first question was added as I thought it would help to see how long each blogger has been blogging.
It's important to note that it is not the length of time that each person has been blogging that is important, but rather the amount of time they put in each week and more importantly what they spend their time doing.
How long have you been blogging for?
Why did you start blogging?
Has this reason changed over time?
Do you monetise your blog?
---
Name: Riaz Shah
Blog: My Internet Quest
I've been blogging since college so it's been 4 Years now.
Back then Internet Marketing was viral so I wanted to see if I can somehow leverage that and use the knowledge I've learned to apply to local businesses here. It worked, my business grew and I received a lot of calls and emails online.
Now, no but initially, I wanted to give up.
The difficult part of growing a blog is that you won't see an immediate result and you'll have to put in your time and energy for several months and that really tested me. I wanted to give up halfway but having friends who supported me, I decided to give it a year and within month 6, I began to see results. I never looked back ever since.
Definitely, every blogger should.
I manage 3 blogs altogether – An SEO blog, an event company website, and an esports website. I monetize through affiliate programs and services I provide and altogether, I make about $1000-$2000 monthly.
October 2018 is my best month ever where I make $7000 in total ($600 from my SEO blog, $1,300 from eSports, and $5,100 from events)
---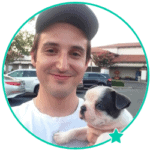 Name: Nathaniel
Blog: One More Cup of Coffee
8 years
I started blogging to supplement my income as an ESL teacher in China. I knew the strong American dollar would have more value overseas, so even if I only made $1,000 per month ($12k per year), I would basically double my Chinese income.
Yes. Now I see blogging and online marketing as an investment in my future. Online shopping is growing, so I know that I'm positioning myself to have a strong foundation for any future business ventures I want to do.
Yes, I monetize. I don't share exact figures or publish income reports because, for me, it always made me feel bad when I read how rich everyone else was. I'd rather leave it to people's imaginations of what's possible online (anything is possible).
---
Name: Loes Knetsch
Blog: Work At Home Future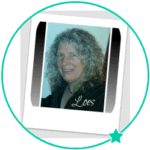 In July 2014 I published my first blog.
To get my children's book out there. I ran into walls with publishers. After struggling for over a year, I decided to publish my booklets for free on the World Wide Web.
Yes, once my booklets where out there, I started up new websites, one about kids art, about superfood, sharing pictures, and my experience with WordPress and Wealthy Affiliate. At the moment, I maintain 8 websites, I love to write.
I monetize my website with affiliate income through partners, and with the earnings, I make at Wealthy Affiliate. I am not sharing my exact income, but I can say I make a profit and it's a very nice addition to the life I like to live 🙂
---
Name: Leo Emery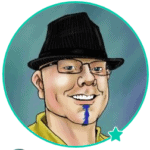 Blog: Net Wise Profits
Since 2003 – but it was not a blog back then it was a one-page sales letter on individual URL's selling one product.
As marketing evolved it was the natural transition from a 1-page sales page.
No, having a blog (website) allows you to build relationships and authority. And with how SEO has changed so much over time content is more and more relevant to building a solid online business.
I earn 6 figures per month from my sites.
---
Name: Leahrae
Blog: Beach Travel Destinations
I have been blogging for about 2 1/2 years.
I started blogging to earn an extra income.
The reason has sort of changed, I am retired and this gives me something to do that I am passionate about.
Yes, I do monetise my blog, but it is not a "huge" amount yet.
---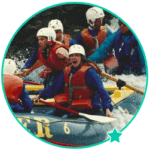 Name: Irma
Blog: Fearless Affiliate
I have been blogging 1.5 years. I had a workplace injury and lots of spare time, so it helped me focus on something besides my physical pain and feeling sorry for myself.
2. I was thrilled to discover blogging because I have always wanted to write, and blogging gives me a platform. I love it and nothing gives me more satisfaction in my day to day life. I believe that it has helped lift my injury depression.
3. Now that I have been blogging for a while, I find that I am deeply loyal to the concept. I try to encourage others to blog, but of course, they look at me like I have something in my teeth lol. If anyone has ever wanted to write, then blogging is the best way to start. Try a free blog and just write about anything. It is therapy and many people think that it gives their lives a new meaning and direction. I know it did that for me.
4. Yes, I monetize and have since day one pretty much. And I earned my first commission on day 22 of my blog, with no prior experience. So yes, you can make money as a new blogger. Not a fortune, but it motivated me to keep going!
---
Name: Alex Owens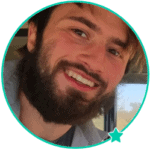 Blog: My Camping and Hiking Tips
Right now, I have been blogging for a year now. I started back in October 2017.
I started blogging after a life-changing trip to Kenya for a study abroad program at De Anza Community College. We spent 10 days camping in the bush of Northern Turkana picking fossils off the ground. Each evening we would watch the sunset and every night we would stare up at the stars. It was an experience like no other. A big scorpion scared the heck out of me and I helped advance anthropology by finding monkey teeth. When I came back, life seemed a lot more boring by comparison. I wanted to do something like that trip again in the future. In short, blogging offers me the time freedom to do a trip like that again.
Nope, it has not changed one bit. I still want freedom.
Yes, I have monetized my blog. Unfortunately, though, I have not really made much money with it as of yet, only about $5. LOL! I call myself a blogger, but I do not make any money! That is okay. I know these things take time. I am juggling school and responsibilities while working on this. After I graduate and get my Bachelor's Degree though, I will jump into this full time, probably 6 articles a week until I start to make a sizeable amount of money. I want it bad. Blogging is a long-term game. It takes time before you see the money come in.
---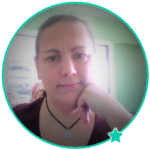 Name: Tricia
Blog: Care Free With Komboloi
For about 8 months part-time.
I love researching and learning and I wanted an outlet for that and have something that could hopefully bring in some money for my children's medical expenses.
No, but I'd say that the outlet/sharing aspect has evolved from just regurgitating facts to a desire to share something that will hopefully improve the reader's life in some way.
I'm in the process of monetizing but haven't made anything yet.
---
Name: Dan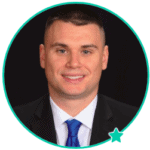 Blog: Supplement Reviews Lab
I have been blogging for approximately 6 months.
I started because I was feeling really frustrated with my day job and wanted an outlet to express myself and find others in the same field.
Yes, the reason has changed a bit in a way. I have started a second blog about my love and interest for nutritional supplements. While I am still doing it because I love the subject, I also am planning on making money from the supplement blog and I would say that after helping people, my primary reason for the blog is to earn an income.
The first blog that I created is a personal one and I have not monetized it. I just recently began to monetize my second and primary blog (Supplement Reviews Lab).
---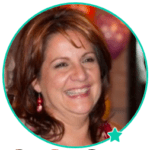 Name: Suzanne Stoddart
Blog: Legitimate Affiliate Training
I've been vigorously blogging for just over a year now. I had started years ago, then let life get in the way. Everything just sat there for a couple of years. Last August, I started taking it seriously, and have been publishing every week since then.
I started this because my husband and I are approaching retirement, and we weren't ready, haha. He's worked in the private sector all our lives, with no pension other than the gov't. And we've realized our RRSP savings aren't going to be enough. Thus… my business from home!
My reason for online marketing remains the same, though now I'm eager to help others create their own income streams as well. Anyone can do this. Some just need more encouragement!
I haven't monetized it so far. Waiting for enough traffic to make it worthwhile lol.
---
Name: Jason Ong
Blog: Chillax Easy
I have been blogging for about one and a half month.
I started blogging because I was really bored. I want to do something else so I tried to make a website. I studied how to make a website 2 years ago but failed. Since then I forgot about that, but 2 months back, I really want to try it out so I search the internet again. I created a website to share my experiences and learnings. I share what I think about Financial advice, Stress management, Productivity tips and many more. Overall, my website's goal is to help people improve their lifestyle to the next level.
As of now, it didn't it is still the same.
I do have some advertisements on my website but that's it. The earnings are not that big because I only have few visitors since I have only been making posts for 1 and half month.
---
Name: Mike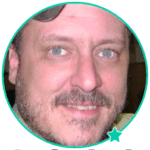 Blog: No Web Experience
I have been blogging for a couple of years.
I really liked the idea of sharing content with others and helping them with a problem through my opinion and experience. My first blog was on Google Blogger and was fun, but wasn't what I really wanted, so in February I started a new blog with WordPress about my hunting passion and monetized it with affiliate offers. I absolutely love it, and have found a way to bring my passion to others and offer helpful content and earn at the same time. It's great!
Yes, the reason has changed over time and was the catalyst for starting a new blog called No Web Experience.
I found that people I know and people I met online were asking me about it and were interested in a way that they could get started as well. I was fielding questions left and right, and decided to start the second site to pass along what I was learning, as well as let people know about the training I received at Wealthy Affiliate. I decided to only promote what I truly believe in so Wealthy Affiliate is the biggest of a short list of recommendations I make.
I do monetize my websites. My hunting site is earning an average of $220 per month right now, but grows a little every month. That site has 33 posts on it and only 4 posts with affiliate links.
My second website is at around $280 per month but has just hit the 6-month mark and is starting to see some increased traffic. It should be doing much better by the end of the year! This site has 101 posts on it and only 6 posts with affiliate links. But there is a lot of internal linking. It's best to keep the number of affiliate links down until you start getting really good traffic because Google isn't fond of affiliate links.
Traffic is the real key, and the patience to get the traffic is a must, but it's fun as heck at the same time!
---
Name: Adel Cheffi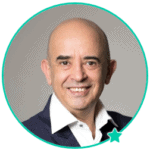 Blog: Your Dreams
Since I joined WA in July 2018
Initially to write contents for my coaching website
Yes, I realized how much I like writing in English which is not my native language and I started writing about subjects that passionate me
No, and I am not counting on monetising my blog. I just dot it for fun and I am enjoying it
Does it Have to Provide an Income?
---
Will Qatar win the World Cup in 2022?… (in case you don't follow football the answer is absolutely not!)
Many people create blogs for themselves to look back on in the future or to document thoughts that they have each week.
In fact, this is exactly why I started blogging.
If you can blog for your own enjoyment or to clarify your own thoughts then it will never feel like work.
I blogged like this with at least one post every week for a year. There were times when I had 7 "in the bank" and I didn't feel the need to write anything for weeks!
However, there are definitely disadvantages to starting a blog that is not made to be monetised. If you are thinking about monetising it at a later date it is possible to do this from a free domain… but (how did you know there was a but!!)
It is just 100% easier to monetise a blog if the website is set up for this from day one.
Imagine if suddenly you start spamming your website with adverts or promoting certain things. Your audience would feel as uneasy as a child left alone in a room with Gary Glitter.
A paid domain is much easier to get ranked higher on Google and, therefore, create free monthly traffic.
There are also more options available when the website is hosted by a platform that allows pop-ups, (everyone loves a pop-up… as much as they love Gary Glitter… Ok I'll leave him alone now) adverts or sign up forms etc.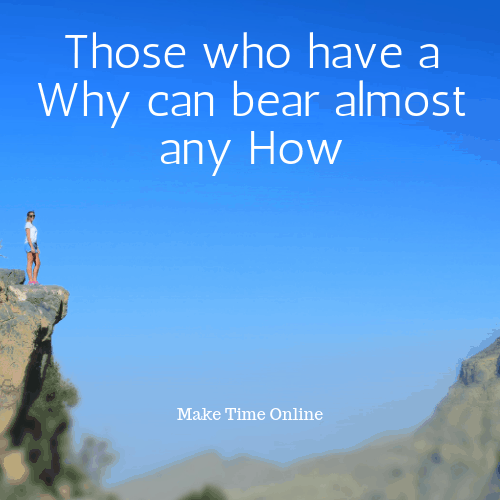 If you are creating a blog with the idea of monetising it at a later date, it is important to consider how serious you are about doing this. If you're not fussed about the income levels then just go for it on a free domain and see where blogging takes you!
If you think you would like to monetise it at a later date, then spending $15 on a domain and using a good hosting platform is going to be important from the start. See my hosting recommendation below…
Why Do I Create Blogs?
---
The reason I create blogs has changed over time.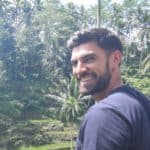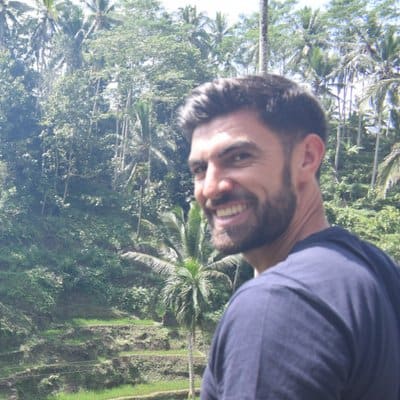 Originally, Sarah and I wanted to document some of the things happening in our lives.
We became aware that our life as an expat was something slightly unusual for a lot of people. We also didn't know exactly how long we were planning on being an expat for.
It seemed like writing blogs would be a great way for us to look back at our time abroad in the future (plus my Mum always wanted to know what we were up to!)
The reason for my blogs now is that I would love to help as many people as possible that want to make money online to free up their time.
The blogging world can seem pretty daunting when first getting started as the more you learn, the more you realise you don't know!!
But it doesn't have to be daunting! Just focussing on creating some great content, whilst reading and commenting on others blogs is pretty much all you need to do. All the technical jargon can cause confusion early on…
So What is the Answer?
---
So let me explain this through a story about this guy Bill:
Bill didn't like the way that people just accepted living this rat race lifestyle of waking up, going to work, coming home, sleeping and repeating. He wanted to help them get out of this race as he knew people didn't need to be doing this.
He had a house, a great family and in general, really enjoyed his lifestyle…
He just always knew there was more to life.
He wanted to travel more, see new things and be in control of what he did with his time.
More importantly, he just wanted to give more back… to his family… to the community… and to leave a legacy.
Bill had always been interested in starting his own business. He had read a lot of books on the topic and thought he would have the growth mindset to learn and be stubborn enough to stick with something to make it successful.
However, there was a slight problem…
He had no idea what business to start… let alone help others to get out of the rat race!
Ok so I lied it's not a story about Bill. This is me…
This is exactly why I have found Wealthy Affiliates to be so useful in fast-tracking an online business to be set up in a much better way than I ever could by myself.
Click here if you want to see more about Wealthy Affiliates training and website set up.
Pin this for later so you can come back to it.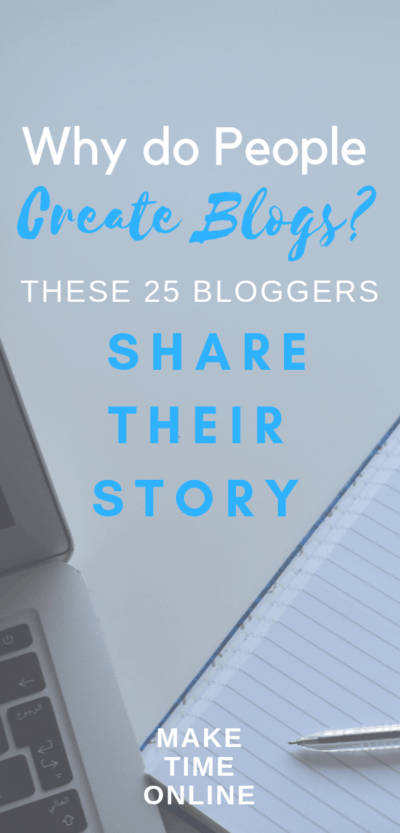 The Make Time Online Summary
---
There are so many personal and different reasons as to why people create blogs.
It absolutely does not need to generate an income. However, it's important to realise that it absolutely can generate an income. Read some ways to make money through a part-time blog here.
The reasons for creating a blog can change over time and it's pretty likely that they will if you blog for long enough. For me, it helps to clarify thoughts and can actually help me to be more productive.
I always want to learn more about what I am writing about, and the more I learn the more productive I become.
If you have a blog I'd love to hear about your reasons for writing. If you don't blog but would like to it'd be great to hear some of the reasons on what's holding you back.
Keep changing for the better,
Mike
If you are interested in making money online to free up your time, have a look at my #1 recommended program here.