How to Form Good Habits- Recommended Read
I have previously written about the importance of building and nurturing your network. This post will show you how to form a good habit for networking!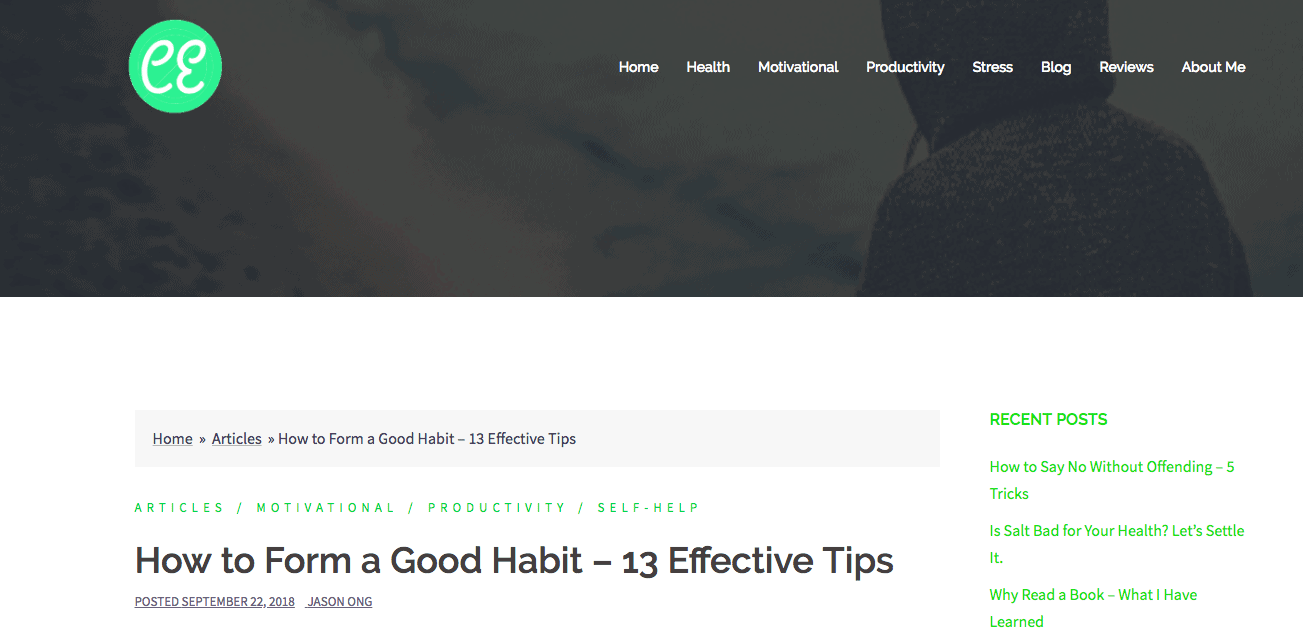 Networking Habit
---
Something in the online community that I have noticed is that it's so important to share other people's work. Especially when it has ticked a couple of boxes:
It has to be REALLY good!
It has to align with your own beliefs and content.
I can safely say this post does exactly that!
Who was this article written by?
---
It was written by Jason Ong, who is a lifestyle blogger. He has so many interesting articles about health, happiness and productivity.
He has lived a "good life" as he claims, but he found himself feeling lonely and stuck in the rat race of going to work, getting home, eating, sleeping and repeat!
He has found living in the moment and appreciating the things that he has got has helped him find more happiness and he documents what he has learnt along the way.
Notice this is who Jason is, not what Jason does. A person's profession is one tiny part of someone's life and does not tell us who a person is! Read more about Jason here
Anyway, I recently stumbled across one of his posts about how to form good habits and thought it was too good to keep to myself!
What is this post about?
---
Now, I hold habits as a very high priority. Believe it or not, human beings are creatures of habits! Therefore the habits we form will determine our lives.
If you want to achieve something in your life it will be decided by your habits. So it only makes sense for us to focus on how to form good habits if we want to focus on living a "successful" life.
Without any further ado… here is his article. You will not regret reading it!
What are your good habits? Do you have any tips on how to embed them into daily life?
Keep changing for the better,
Mike
---
If you are interested in making money online to free up your time, have a look at my #1 recommended program here, which I am currently using.